Living in Orlando has so many perks, including the ability to have a getaway to Walt Disney World. With so much planning involved with visiting the Most Magical Place on Earth, it helps to know what to pack for your Walt Disney World trip.
What to Wear at Walt Disney World
Your style preference, comfort level, and the weather in Orlando are the biggest factors in determining what to wear at Walt Disney World. Are you the type of couple that puts fashion and style above all else? Are you that couple that must wear matching shirts? Or is comfort king?
If you're a local, you know that our weather in Orlando can be all over the place. The summer is hot, very hot, and it is humid too. And there are the typical thunderstorms in the afternoon. In the fall and winter, it can start off chilly in the morning, and then by midday, it is very warm. When evening rolls around it can be chilly again. So wearing something that you can easily add layers to and remove layers from is key.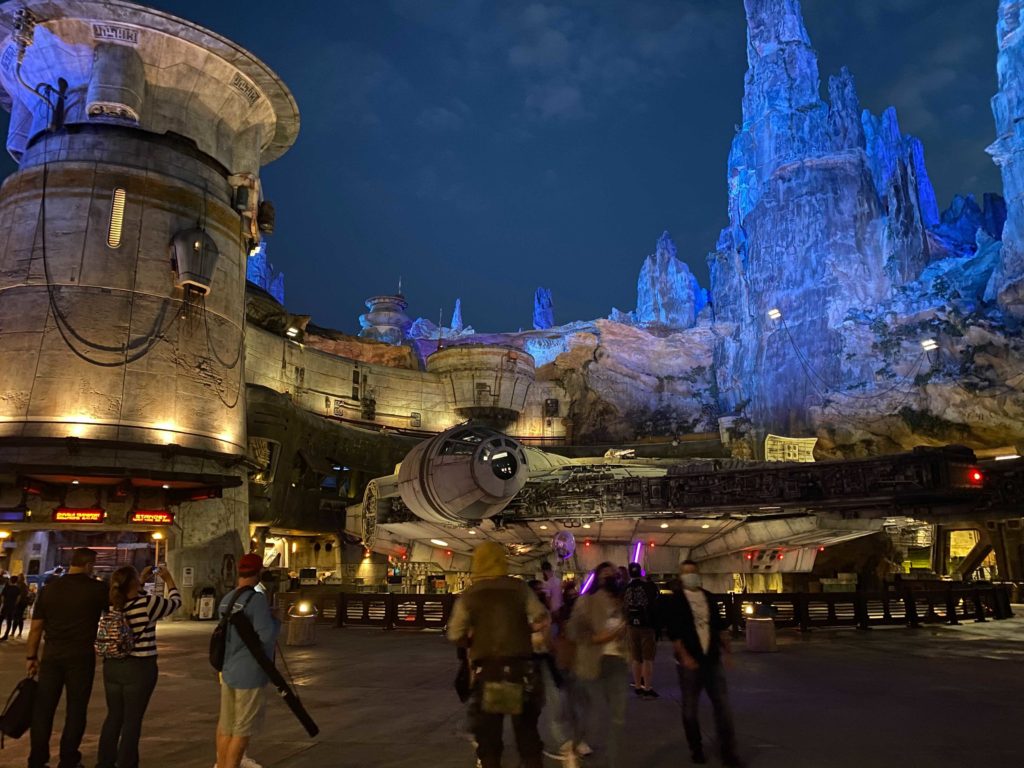 In the hottest months, from May to September I suggest moisture-wicking fabrics. I've spent countless hours in the theme parks and a cotton t-shirt is not the way to go. During the hot and humid days of summer that cotton sticks to your skin and does not breathe that well. Moisture-wicking materials are lightweight and breathe much better. And if it rains the material dries much faster than cotton or other material.
My favorite brand of clothing to wear to Walt Disney World is Reel Legends from Bealls. This brand is built for Florida and helps me stay comfortable even on the hottest days of the year. They have pants, shorts, tops, and even dresses. There are options for men and kids too.
I am also a big believer in wearing comfortable shoes. I tend to do sneakers, specifically walking shoes since I am usually in the parks for a minimum of four hours. But, I know sandals are a popular choice, especially if you've picked out a cute dress to wear to Disney. My suggestion is to bring along a backup pair of shoes. If it rains you don't want your feet to slip around, and going barefoot is not allowed in Disney theme parks as a safety precaution.
Of course, any outfit is not complete without some accessories. And when you're headed to Walt Disney World you'll probably want to add a few Disney touches to your outfit. In recent years, mouse ear headbands and hats are the must-have accessories. I suggest selecting a pair or two before your trip so you're less tempted to overspend in the Disney merchandise shops.
What to Pack in Your Luggage to Walt Disney World
If you're going to stay for a few days you may want to maximize your luggage space. Walt Disney World merchandise shops have everything you would need if you've left anything behind. So there's no need to overpack, though the prices on Disney property of most items are much higher than at home.
Unless you have loyalty to a particular type of shampoo, conditioner, or body wash, there's no need to bring it along. Whether you stay in a Walt Disney World hotel or somewhere nearby, you'll be supplied with them. Definitely check the weather before you pack so you'll know if you need any layers or not.
Swimming in one of Orlando's great resort pools is a must, so don't forget the swimsuits and sunscreen (which you'll need in the parks too). I tend to narrow down my shoe collection to one pair of sneakers, one pair of sandals that can be dressed up or down, and one pair of flip flops. Even if we have a nice dinner on our itinerary I tend to wear dressy sandals rather than pack a pair of high heels, but that's up to your style and the room in your luggage.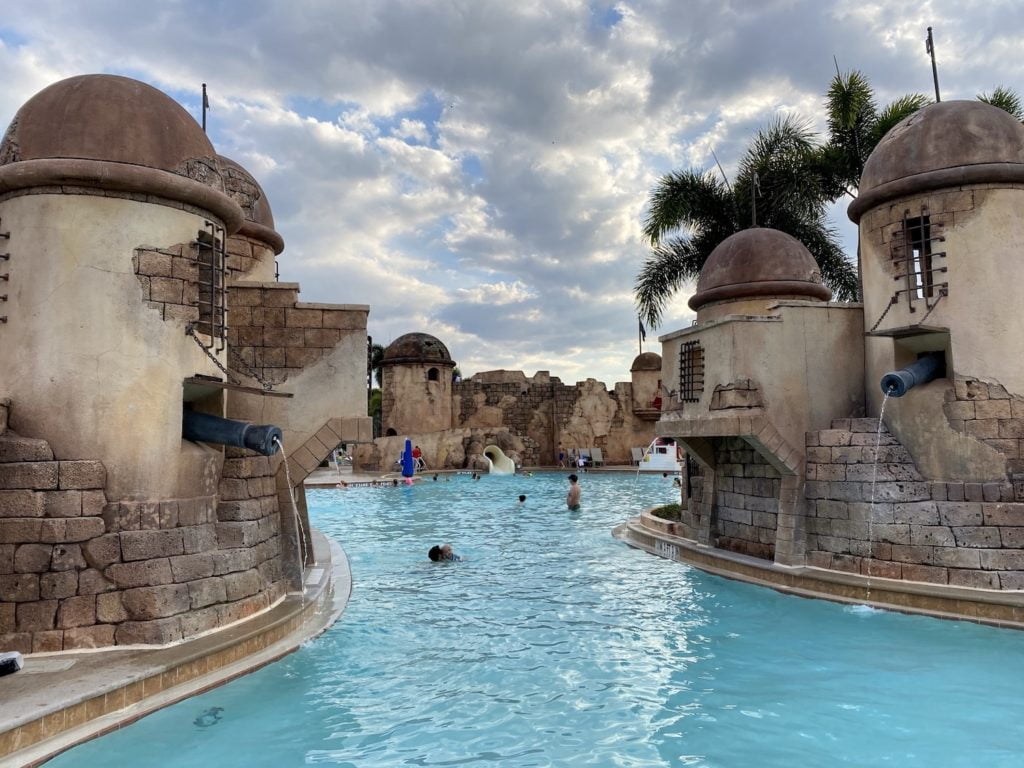 If you want to stick to your fitness routine, don't forget your workout gear. And, ater a long day in the parks, I love slipping into loungewear or pajamas back in the hotel room. Spending lots of time in the theme park is fun but can be exhausting, even if you manage to avoid long lines. So bring along anything that helps you relax and recharge. A trip to Walt Disney World as a couple is meant to reconnect you, so make sure you're not exhausting yourselves.
What to Put in Your Walt Disney World Backpack
When it was just my husband and I heading to the theme parks we didn't have a backpack with us. Now that we are parents we have extra needs so we bring a backpack along. Even if you're just using a purse, crossbody bag, or have joined in the return of the fanny pack or hip pack, here are some tips on what to bring along to Walt Disney World in your bag.
Hand sanitizer is not as prevalent around the parks like it was when Disney first reopened in 2020. So if that is a concern of yours bring along a small bottle or some wipes. Masks are required in any transportation at Walt Disney World, so make sure to have a mask with you, and perhaps put a second one per person in your park bag in case you want to switch out midday.
I cannot survive in the parks without my refillable water bottle. Any quick service dining location is happy to give you complimentary ice water when asked, so stay hydrated. I also bring along a hair tie for when I'm ready to put my hair up. Lip balm and breath mints are also items I bring along that help me stay refreshed and ready to kiss my husband.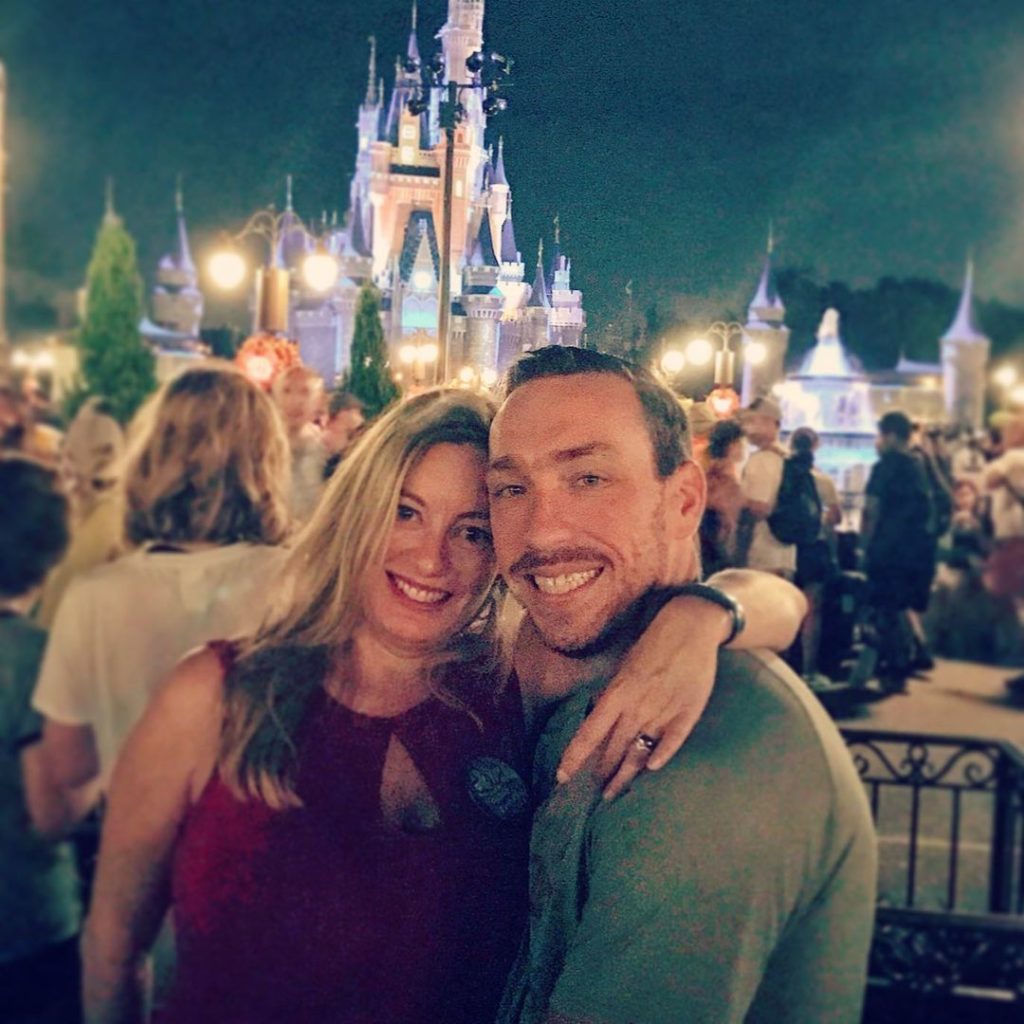 If you're going to enjoy any of the water rides at Disney, like Splash Mountain at Magic Kingdom or Kali River Rapids at Animal Kingdom, maybe bring along a towel, even just a hand towel to help you dry off. Investing in a good quality rain jacket is a great idea whether you're a local or just visiting. It can rain any time of year in Orlando and although ponchos are cheap and easy, there's a reason they're cheap. A rain jacket will keep you covered better, allowing you to be more comfortable and stay dry. When it rains at Disney it is good to stick around as crowds tend to thin out, as long as you're properly prepared.
One last reminder, bring along your sunscreen into the parks because you'll need to reapply every few hours. If you forgot sunscreen or other essentials, each Disney park has a Baby Care Center with such items for sale. Even if you do not have a kiddo with you, their centers are a great resource. First Aid is located near them too.
What Not To Pack
Be sure to review the TSA  guidelines before you travel. They have a handy TSA travel checklist. You'll also want to review Disney's Property Rules. Some of the prohibited items include bringing alcohol into the parks, glass, anything that resembles a weapon, and more.
For your park bag, try not to overdo it. First aid items like over the counter medicine, band-aids, and such aren't necessary to bring along since each Disney park has a First Aid station. Be sure to review your plans together so you're on the same page. Your time at Walt Disney World should be magical so make sure you've got everything you need and built in some downtime to just enjoy being in the most magical place on Earth, together.