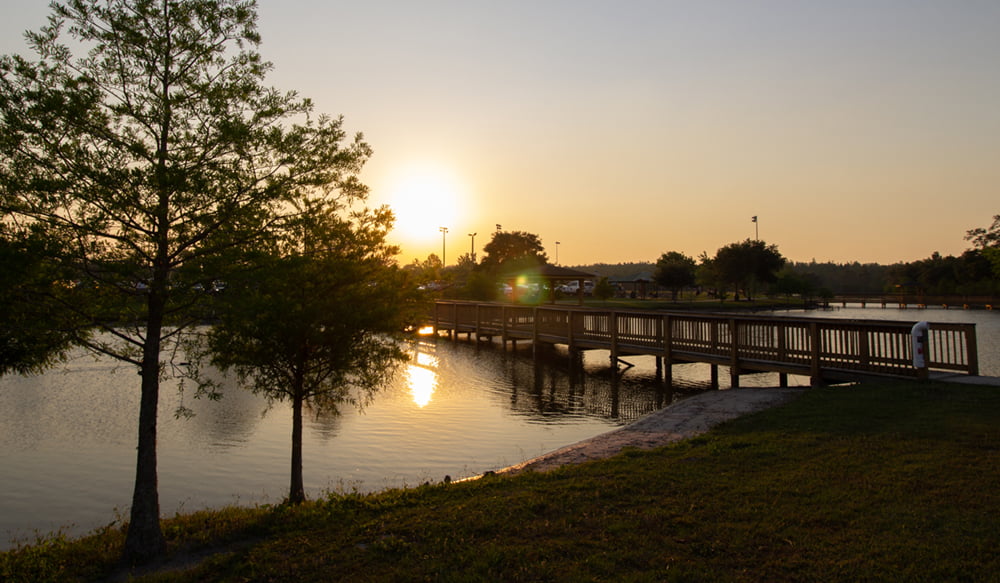 Bring your bikes or comfiest walking shoes, and your favorite person for this adventure! The only thing else you'll need is a SunRail pass – you'll be riding the rails to your destination, and then walking or biking to nature trails and parks. Whether you're looking to save some money or do something new, we've got a great lineup for active couples and everyday explorers.
Originally published in April 2019, updated by Dani Meyering in February 2022.
SunRail Stations and Schedules
Pick one of 16 SunRail stations that are closest to you. You have the option of driving to the station and leaving your car, riding your bike to the station, or getting a ride to the station. If you're bringing your bike, you're allowed to bring it on board with you for the ride.
Check out the Northbound and Southbound SunRail schedules to plan your day.
Sunrail Schedule Tips:
SunRail runs Monday-Friday, every half-hour during scheduled morning and evening service
SunRail runs less frequently during the mid-day
SunRail does NOT operate on weekends or certain holidays.
Holiday Closures include New Year's Day, Memorial Day, Independence Day, Labor Day, Thanksgiving Day, Christmas Day
It is recommended that you arrive at the station 20 minutes prior to your scheduled departure time
Each station has ticket vending machines
You'll buy a SunRail pass – or passes, depending on how far you want to travel – and you can select a one-way ticket, or a roundtrip ticket, which will save you $0.25. Get to the station 15 – 20 minutes prior to the departure time so you have time to purchase tickets at the machine, located on either side of the platform.
You can also buy a reloadable SunCard to load a set number of rides, or a prepaid value. Depending on how many stops you want to visit, the SunCard might be your best option to make things run as smoothly as possible. When you're ready to go home for the day, ride the SunRail back to your station, or cycle home.
If riding the SunRail works well with your job and schedule then purchasing a reloadable SunCard is a smart move.
Meadow Woods Station to Bear Creek Recreation Complex
BIKE: 8 minutes | WALK: 20 minutes | ROUTE
The Meadow Woods Station, already a nice, peaceful area, is nearly across the street (about 1 mile) from the Bear Creek Recreation Complex.
The complex caters to all ages since it's in the same area as Cypress Creek High School. It's a great spot to watch the beautiful Florida sunsets.
Walk the trails of the Bear Creek Recreation Complex and explore its two gazebos, lake docks, baited fishing area, and open fields. You can hear little league games, families across the water, and other gatherings, but it's still quiet enough on the lake docks where you feel like it's just the two of you. We recommend bringing a cooler with food and drinks for a sweet picnic on the docks.
Park hours: 8 a.m. – 8 p.m.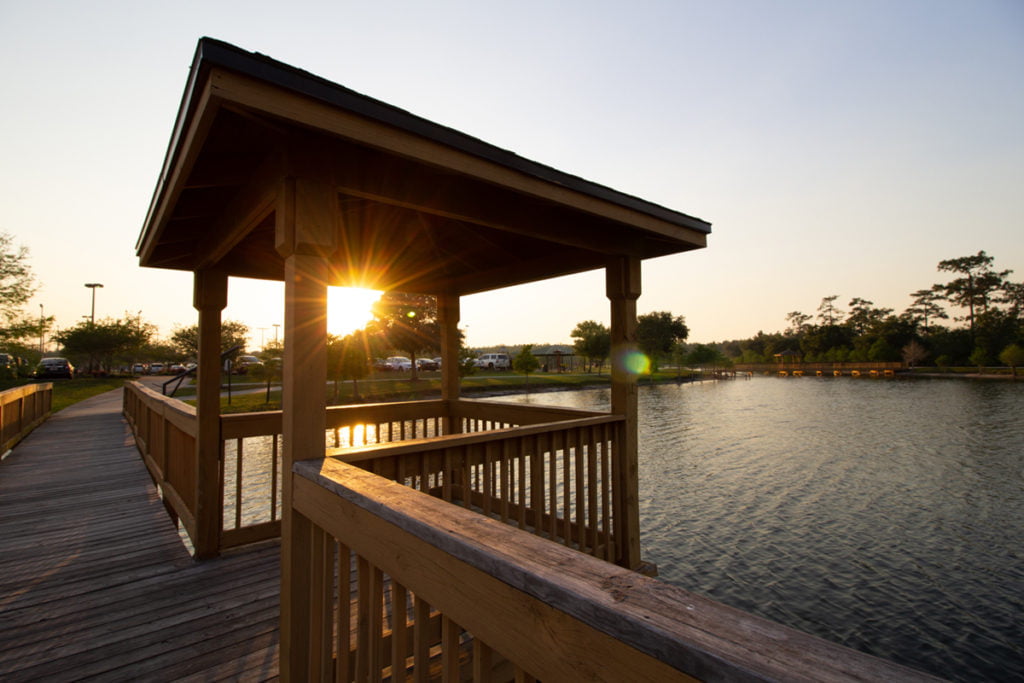 Sand Lake Station to Belle Isle parks
BIKE: 15 minutes | WALK: 40 minutes | ROUTE
The Sand Lake Station is just a six-minute ride from Meadow Woods. Once you head out on your trek, you'll have 11 parks to explore with beautiful lakes, trees, and wildlife, plus 4-mile and 7-mile fitness trails. Check out this handy park map to find the closest parks to the station. Fuel up for your walk or ride at The Gnarly Barley, located just a half-mile from the station.
Warren Park, one of the 11 Belle Isle parks, surrounds you with tall trees, Spanish moss, and stations for full-body workouts. There's a tennis court inside the park, a small soccer field, a cute picnic pavilion, and plenty of open space for yoga and outdoor exercise. For lunch, bring along a small cooler with hamburgers and hot dogs to cook on the grill. The park has a nice picnic area with dedicated grills nearby. The park is located about 2.5 miles from the Sunrail station.
For the full list of Belle Isle parks, check out the City of Belle Isle's website.
Park hours: 8 a.m. – 8 p.m.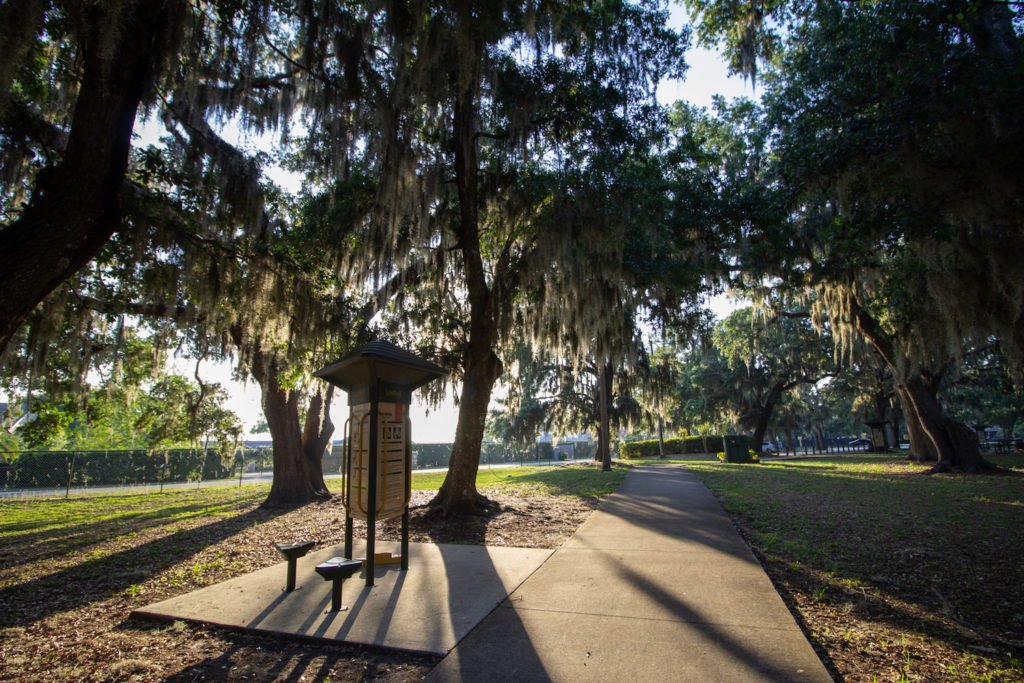 Church Street Station to Lake Eola Park
BIKE: 5 minutes | WALK: 15 minutes | ROUTE
Just two stops and a 10-minute SunRail ride from Sand Lake Station, you'll arrive at Church Street Station in Downtown Orlando.
Home to Lake Eola, the lake and park is a straight walk down from Robinson St., Central Blvd., or Washington St. There are plenty of great photo ops, from the famed fountain to the rainbow-painted Walt Disney Amphitheater, to sculptures and swans. If you like peace and quiet, take a seat by the Chinese Pavilion on the east side of Lake Eola. The pavilion was gifted to the city in 1987 by Chinese-American scientist Dr. Nelson Ying as a symbol of international friendship. If you walk down far enough, you'll see a sign depicting Orlando's Sister Cities.
After your trek, cool off at the Orlando Public Library, or grab a bite to eat. I recommend trying the Philadelphia sushi roll at Amura (great green tea ice cream for dessert too!). For Pan-Asian cuisine, try the Pao Pao spicy cream chicken with white rice and vegetables at Bento (ask for extra white sauce!). If tacos are your taste buds' idea of heaven, try Tin & Taco or Chela. Get downtown by 2pm. to grab dessert at Le Gourmet Break, a French bakery owned and operated by a French couple.
When you're ready to leave, hop back on the SunRail at Church Street -or- Lynx Central Station to head either northbound or southbound depending on your next destination.
Important note – It is really important to check the SunRail schedule and get to either of these stations well in advance as they are the busiest SunRail station.
Park hours: 6 a.m. – 12 p.m.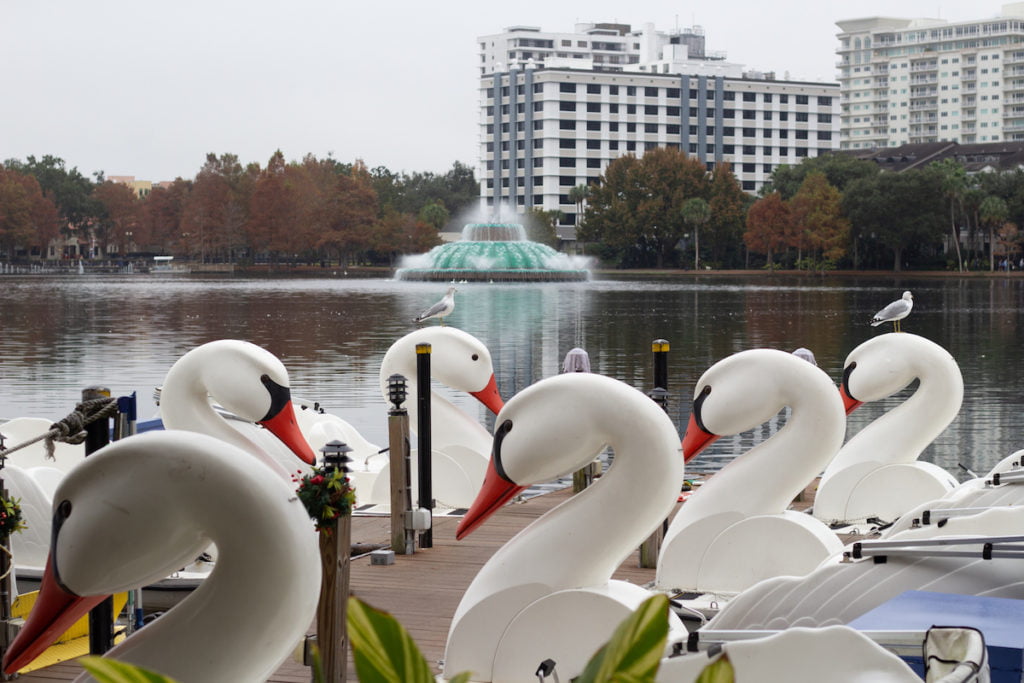 Winter Park Station to Central Park and Mead Botanical Garden
BIKE: 1 minute to Central Park, 10 minutes to Mead Gardens | WALK: 1 minute to Central Park, 30 minutes to Mead Gardens | ROUTE
Our last stop is the Winter Park / Amtrak Station, a 13 to 16-minute train ride from Downtown Orlando. As soon as you hop off the train, stroll through Central Park on Park Avenue. You have plenty of options for shopping, food, and drinks right around the corner afterward.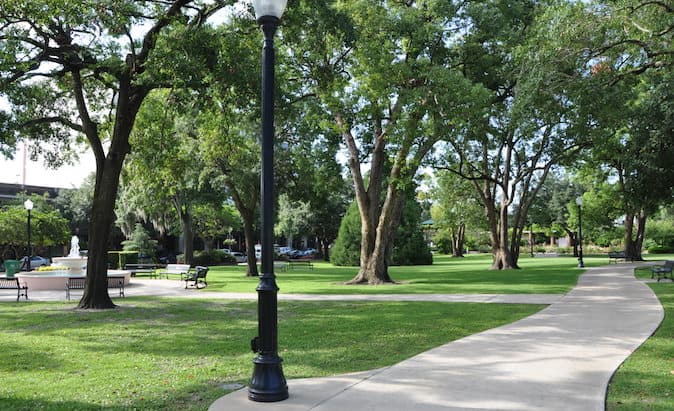 The Parkview serves amazing truffle mac and cheese and offers a great wine selection, while The Ancient Olive offers an olive oil taste-testing session you didn't know you needed until now. To end the meal on a sweet note, enjoy a chocolate-dipped pretzel stick with sprinkles at Peterbrooke Chocolatier. Check out our culinary map of Park Ave for loads of options.
Once you've fueled up, walk or bike to the beautiful Mead Botanical Garden. This is the perfect spot for some quiet time where you can observe the birds, admire the colorful flowers, plants and butterflies. Alternatively, hop on the scenic boat tour (7-minute walk).
Park hours: Central Park – 6 a.m. – 12 a.m., Mead Gardens – 7:30 a.m. – 8 p.m.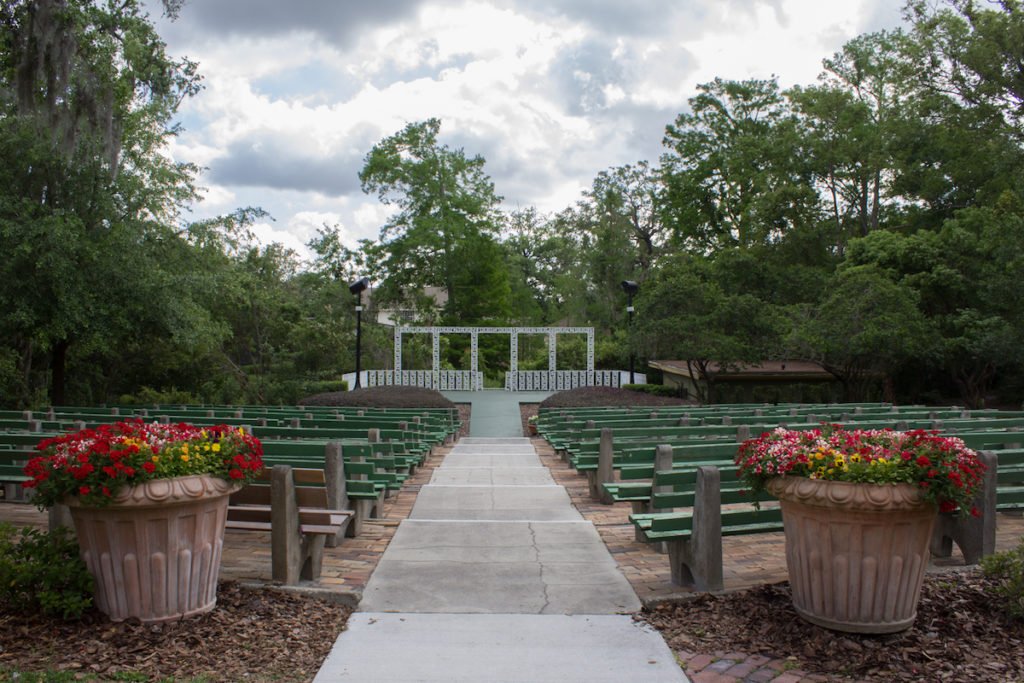 Remember to check the SunRail schedule, and familiarize yourself with the routes before you head out on your adventure.
All photos by Kelly Lamano unless otherwise noted