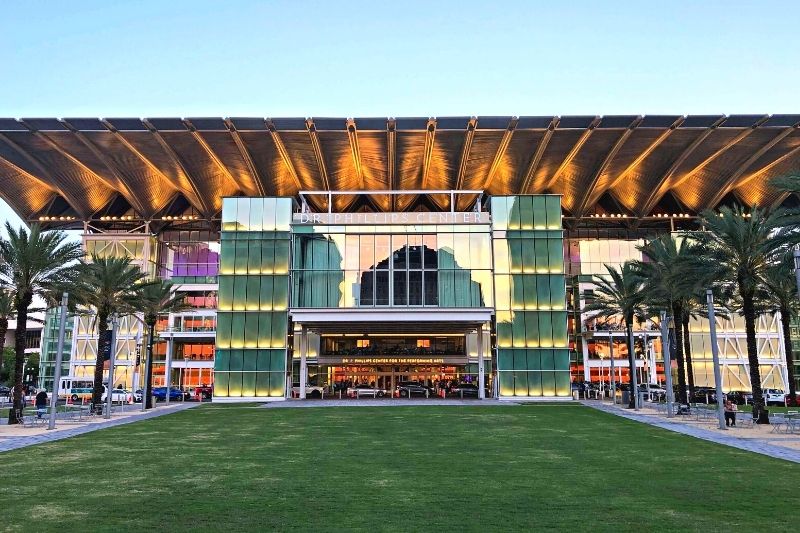 Exciting news! Hamilton is coming to Orlando! You can see Broadway shows in Orlando? Absolutely! You can find Broadway in Orlando at the Dr. Phillips Center for the Performing Arts in downtown Orlando.
Dr. Phillips Center for the Performing Arts ninth Broadway season lineup is impressive. The 2022 / 2023 season will bring the best of Broadway to the Walt Disney Theater with eight new and two previously announced shows, including Hamilton, SIX, Tina – The Tina Turner Musical, Pretty Woman: The Musical, Harper Lee's To Kill a Mockingbird, Chicago, My Fair Lady and Beetlejuice.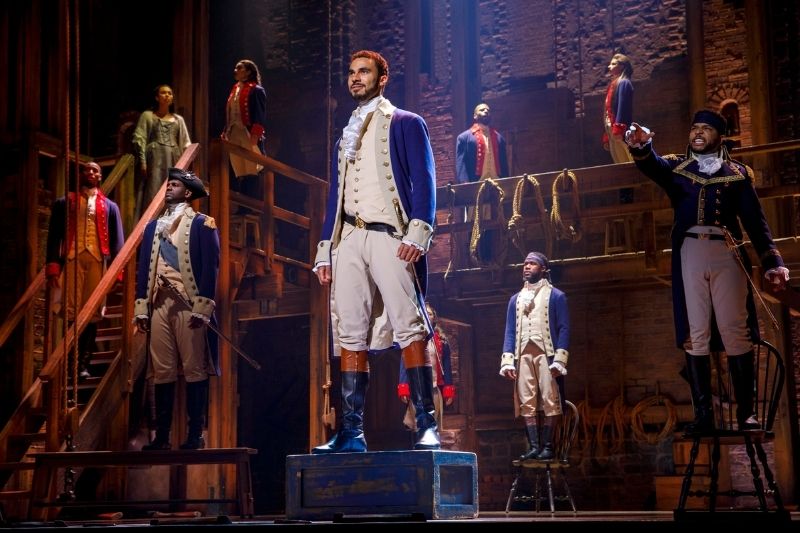 AdventHealth Broadway in Orlando 22/23 Season
SIX, October 4-9, 2022
Hamilton, October 26-November 20, 2022
Tina – The Tina Turner Musical, January 10-15, 2023
Riverdance 25th Anniversary Show, January 20-22, 2023 (Season option)
Wicked, January 25-February 12, 2023 (Season option)
Pretty Woman: The Musical, February 28-March 5, 2023
Harper Lee's To Kill a Mockingbird, March 21-26, 2023
Chicago, April 18-23, 2023
My Fair Lady, May 9-14, 2023
Beetlejuice, June 27-July 2, 2023
Read on if you want to learn more about the shows coming to the Dr. Phillips Center in the 2022/2023 season.
If you're looking for tips for attending a show, you'll find them in this post, just click one of the links below to jump to it:
AdventHealth Broadway in Orlando Show Descriptions
SIX
Divorced, beheaded, died, divorced, beheaded, survived. From Tudor Queens to Pop Princesses, the SIX wives of Henry VIII take the mic to remix five hundred years of heartbreak into an exuberant celebration of 21st century girl power! This new original musical is the global sensation that everyone is losing their head over. The New York Times says SIX "TOTALLY RULES!" and The Washington Post hails SIX as "Exactly the kind of energizing, inspirational illumination this town aches for! The Broadway season got supercharged!"
Hamilton
Hamilton is the story of America the, told by America now. Featuring a score that blends hip-hop, jazz, R&B and Broadway, Hamilton has taken the story of American founding father Alexander Hamilton and created a revolutionary moment in theater–a musical that has had a profound impact on culture, politics and education. With book, music and lyrics by Lin-Manuel Miranda, direction by Thomas Kail, choreography by Andy Blankenbuehler and musical supervision and orchestrations by Alex Lacamoire, Hamilton is based on Ron Chernow's acclaimed biography. It has won Tony®, Grammy® and Olivier Awards, the Pulitzer Prize for Drama and an unprecedented special citation from the Kennedy Center Honors.
Tina – The Tina Turner Musical
Her voice is undeniable. Her fire is unstoppable. Her triumph is unlike any other. An uplifting comeback story like no other, Tina – The Tina Turner Musical is the inspiring journey of a woman who broke barriers and became the Queen of Rock n' Roll. One of the world's best-selling artists of all time, Tina Turner has won 12 Grammy® Awards and her live shows have been seen by millions, with more concert tickets sold than any other solo performer in music history. Featuring her much loved songs, Tina – The Tina Turner Musical is written by Pulitzer Prize-winning playwright Katori Hall and directed by the internationally acclaimed Phyllida Lloyd.
Riverdance 25th Anniversary Show
Riverdance, as you've never seen it before! A powerful and stirring reinvention of this beloved favorite celebrated the world over for its Grammy® Award-winning thrilling energy and passion of its Irish and international dance. Twenty-five years on, composer Bill Whelan has rerecorded his mesmerizing soundtrack while producer Moya Doherty and director John McColgan have completely reimagined the ground-breaking show with innovative and spectacular lighting, projection, stage and costume designs. Immerse yourself in the extraordinary power and grace of its music and dance–beloved by fans of all ages. Fall in love with the magic of Riverdance all over again. For over 25 years, nothing has carried the energy, the sensuality and the spectacle of Riverdance.
Wicked 
Wicked, the Broadway sensation, looks at what happened in the Land of Oz … but from a different angle. Long before Dorothy arrives, there is another young woman, born with emerald-green skin––smart, fiery, misunderstood and possessing an extraordinary talent. When she meets a bubbly blonde who is exceptionally popular, their initial rivalry turns into the unlikeliest of friendships … until the world decides to call one "good," and the other one "wicked."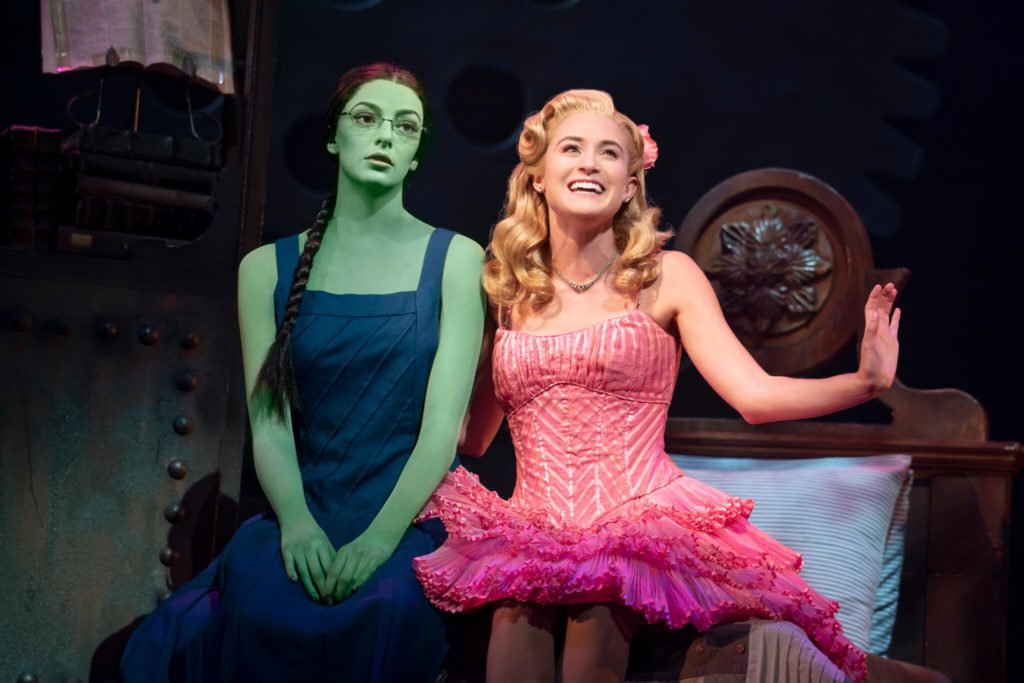 Pretty Woman: The Musical
Pretty Woman: The Musical, based on one of Hollywood's most beloved romantic stories of all time, springs to life with a powerhouse creative team led by two-time Tony Award®-winning director and choreographer Jerry Mitchell (Hairspray, Kinky Boots, Legally Blonde). Brought to the stage by lead producer Paula Wagner, Pretty Woman: The Musical features an original score by Grammy® winner Bryan Adams and Jim Vallance ("Summer of '69," "Heaven"), and a book by the movie's legendary director Garry Marshall and screenwriter J.F. Lawton. Pretty Woman: The Musical will lift your spirits and light up your heart. "If you love the movie, you'll love the musical!" (BuzzFeed News).
To Kill a Mockingbird
All rise for Academy Award® winner Aaron Sorkin's adaptation of Harper Lee's Pulitzer Prize-winning masterwork. The New York Times Critic's Pick To Kill a Mockingbird is "the most successful American play in Broadway history." (60 Minutes). New York Magazine calls it "a real phenomenon. Majestic and incandescent, it's filled with breath and nuance and soul." With direction by Tony Award® winner Bartlett Sher, To Kill a Mockingbird – "the greatest novel of all time" (Chicago Tribune) – has quickly become "one of the greatest plays in history" (NPR). Emmy Award®-winning actor Richard Thomas will play the role of Atticus Finch in the National Tour.
Chicago
After 25 years, Chicago is still the one musical with everything that makes Broadway shimmy-shake: a universal tale of fame, fortune and all that jazz, with one show stopping song after another and the most astonishing dancing you've ever seen. No wonder Chicago has been honored with 6 Tony Awards®, 2 Olivier Awards, a Grammy® and thousands of standing ovations. As we celebrate our 25th anniversary – you've got to come see why the name on everyone's lips is still…Chicago.
My Fair Lady
From Lincoln Center Theater that brought you The King & I and South Pacific, comes a "sumptuous new production of the most perfect musical of all time" (Entertainment Weekly), Lerner & Loewe's My Fair Lady. Director Bartlett Sher's glowing production is "thrilling, glorious and better than it ever was" (New York Times). "Every so often a revival comes along that reminds you how indispensable great theater can be" (NY1). Boasting such classic songs as "I Could Have Danced All Night," "The Rain in Spain," "Wouldn't It Be Loverly" and "On the Street Where You Live," My Fair Lady tells the story of Eliza Doolittle, a young Cockney flower seller, and Henry Higgins, a linguistics professor who is determined to transform her into his idea of a "proper lady." But who is really being transformed?
Beetlejuice
He earned his stripes on Broadway… now the ghost-with-the-most is coming to Orlando. It's showtime! Based on Tim Burton's dearly beloved film, this hilarious musical tells the story of Lydia Deetz, a strange and unusual teenager whose whole life changes when she meets a recently deceased couple and demon with a thing for stripes. With an irreverent book, an astonishing set and a score that's out of this Netherworld, Beetlejuice is "screamingly good fun!" (Variety). And under its uproarious surface (six feet under, to be exact), it's a remarkably touching show about family, love and making the most of every Day-O!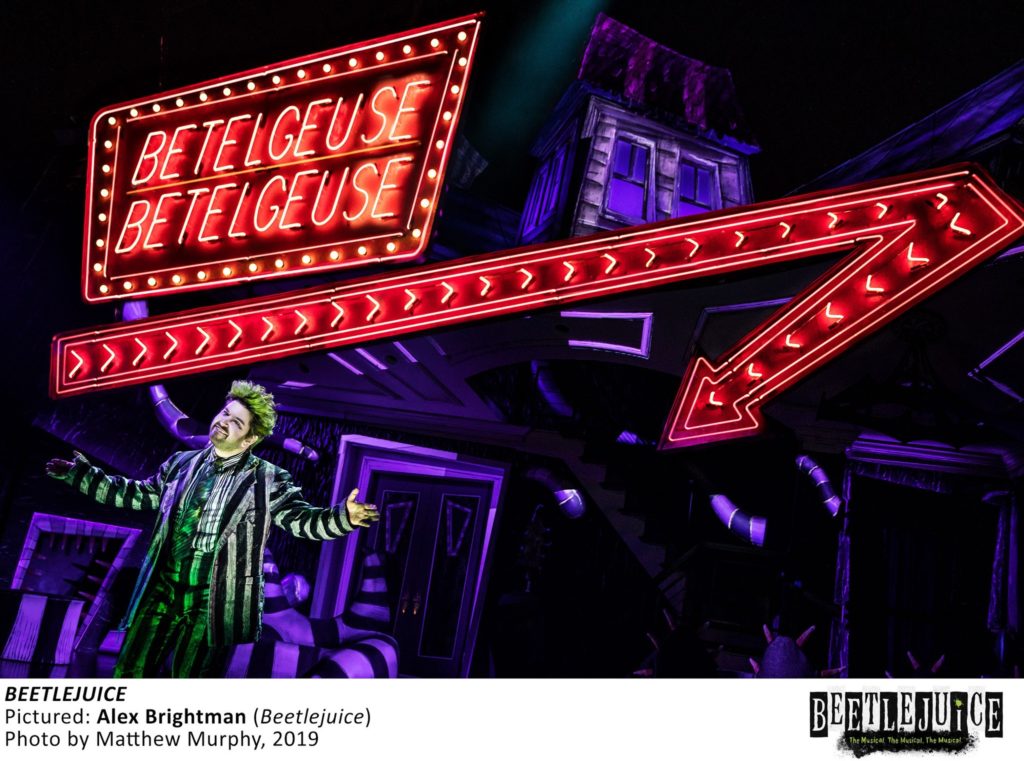 Important note – All Broadway in Orlando shows recommend masks—for both unvaccinated and vaccinated guests—but are not required.
Where is the Dr. Phillips Performing Arts Center Located?
Dr. Phillips Center for the Performing Arts
445 S. Magnolia Avenue
Orlando, FL 32801
The Dr. Phillips Performing Arts Center is located in the heart of downtown Orlando, directly across from City Hall. The main plaza faces Orange Avenue, and is flanked by the Grand Bohemian Hotel on one side, and Lake Lucerne on the other. It's easily accessible from both I-4 and the 408, and located within walking distance of several downtown bars and restaurants. The remarkable architecture of DPAC makes it an icon within Downtown Orlando.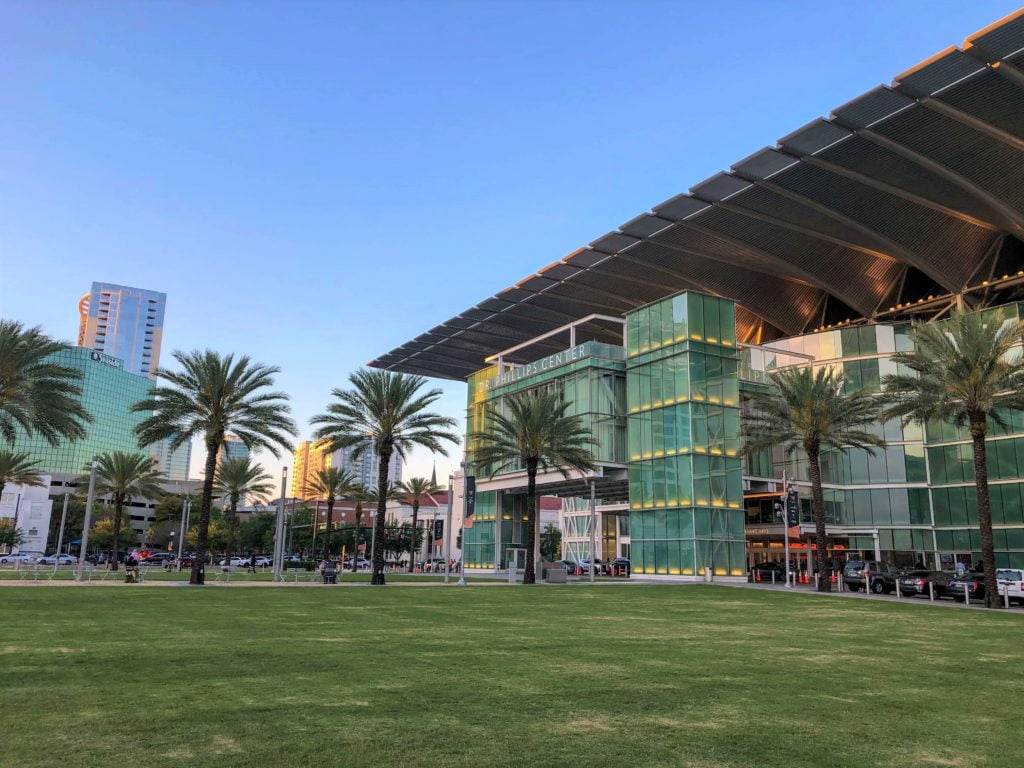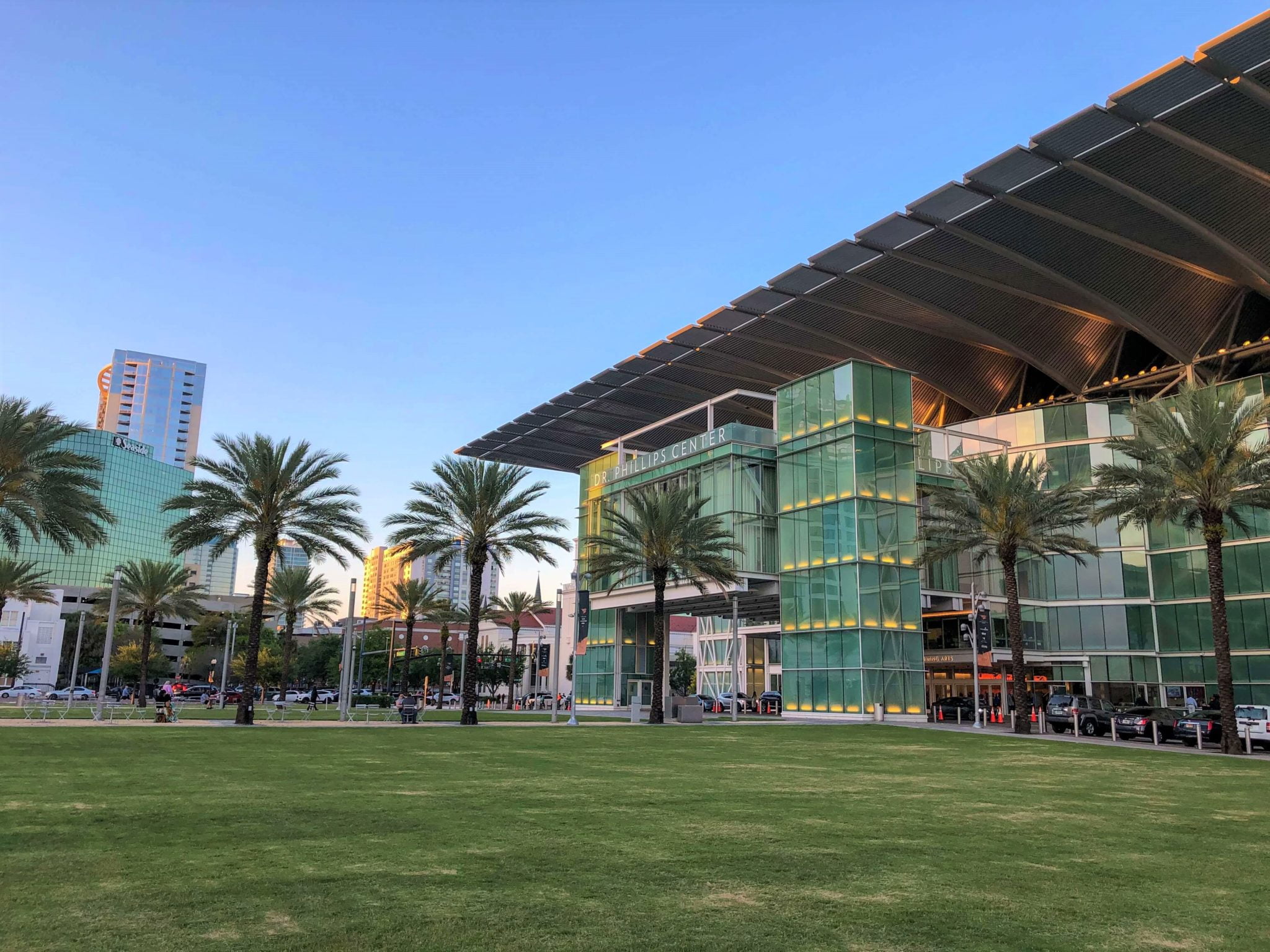 Parking Options Near DPAC
Before your date night with Broadway in Orlando at DPAC, be sure to read over the Parking and Transportation Options.
The Dr. Phillips Performing Arts Center offers event parking at the City Commons Parking Garage and, for select shows, the Seaside Plaza Parking Garage. Curbside valet parking services are also available on Magnolia Avenue. Parking can be reserved online alongside theater tickets, or purchased separately up to 24 hours in advance through the Bill and Mary Darden Box Office. Same-day parking is also available at a slightly higher rate. Explore Parking & Transportation for maps, walking paths, and alternative transportation options.
The City Commons Parking Garage is located at 460 Boone Avenue, with sky bridge access to CNL Center and out to Orange Avenue. Accessible parking is available at this garage.
Rate: $13 in advance / $14 day of show
The Seaside Plaza Parking Garage is located at 77 E Jackson Street, and is exclusively available for Broadway season shows and other select shows in the Walt Disney Theater.
Rate: $12 in advance / $15 day of show
Valet drop off is located directly in front of Dr. Phillips Center on Magnolia Avenue. Enter via South Street.
Rates: $33 in advance / $38 day of show for premium valet, $24 in advance / $27 day of show for standard valet, $12 in advance / $14 day of show for standard accessibility valet.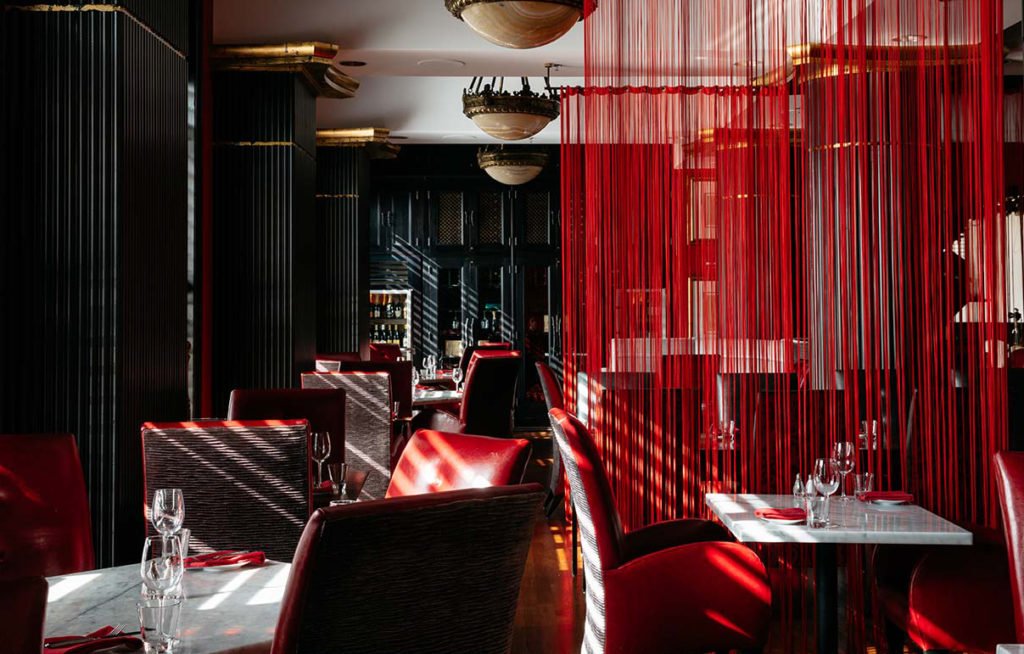 HOT TIP: VALET AT THE GRAND BOHEMIAN HOTEL OR KRES CHOPHOUSE
If you have drinks at Bosendorfer Lounge or dinner at Boheme, valet fees at the Grand Bohemian Hotel are fairly reasonable, considering the convenience. You can also valet park here for 3 hours or more regardless if you dine here. In most cases, you'll need more than three hours to see a show.
Valet Parking is also available at Kres Chophouse, which is an excellent choice to stop in before or after the show. The wait for valet parking here is far less than at Dr. Phillips Center.
Tips About Broadway in Orlando Theaters
Dr. Phillips Performing Arts Center has four floors and three theaters, including the brand-new, state-of-the-art Steinmetz Hall. Broadway shows are typically hosted inside the Walt Disney Theater, while ballets, concerts, comedians, and more are typically hosted in the Alexis & Jim Pugh Theater. Steinmetz Hall is one of the most "acoustically perfect" spaces in the world, making it the best place to soak up grand orchestral and choral acts. A fourth space, Judson's, is expected to open later this year. It will host intimate events and live entertainment in a cabaret-style space. Plus, Seneff Arts Plaza out front hosts outdoor events with a laid-back, community-oriented vibe throughout the year.
Restrooms are located near each theater. Seating is comfortable, although some seats can be a little tight and close together. But since we're talking date night, we don't mind cuddling up a little closer.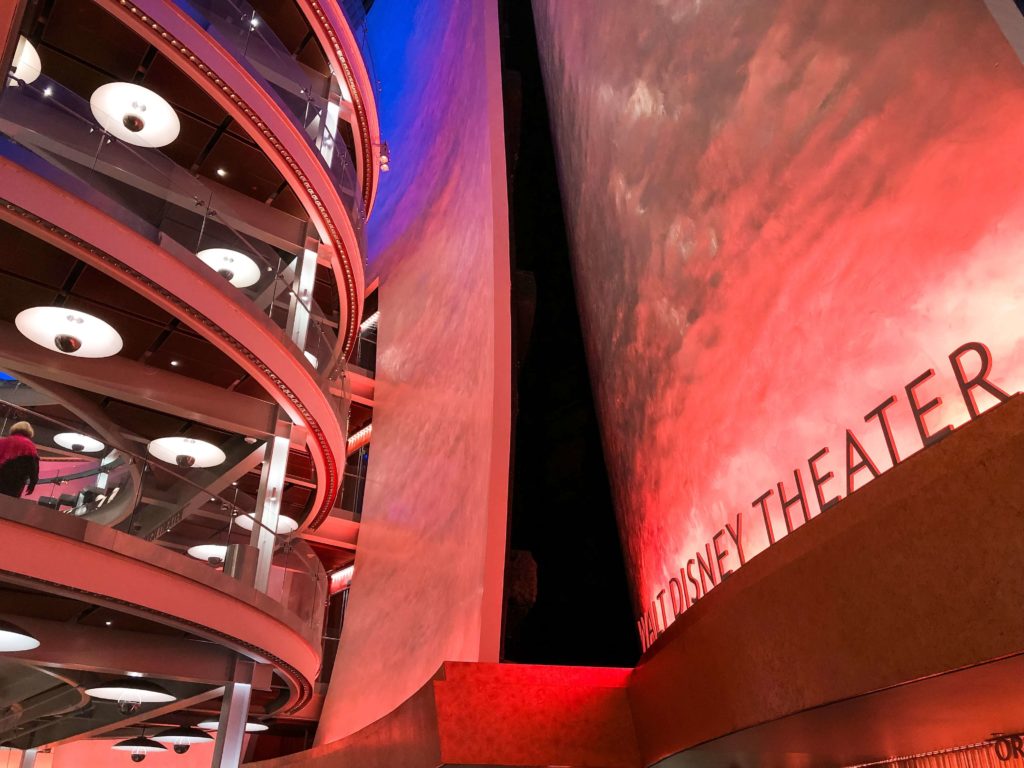 Dr. Phillips Center Food and Beverage
If you don't have time to go out to eat before the show, feel free to grab drinks and prepackaged snacks like trail mix, gummi bears, and chocolate-covered pretzels at one of the theater bars. There is a bar on every floor, making it easy to snag a glass of wine or a cocktail before the show or during intermission.
Important tip: Plan on arriving about 45 to 60 minutes before the show starts so you're not stressed and don't miss the start of the show.
The Crafts bar on the second level also serves coffee, specialty drinks, and pastries fresh from Le Gourmet Break down the street. Plus, you can take your drink and snacks into the theater with you! Outside food and beverages are not permitted.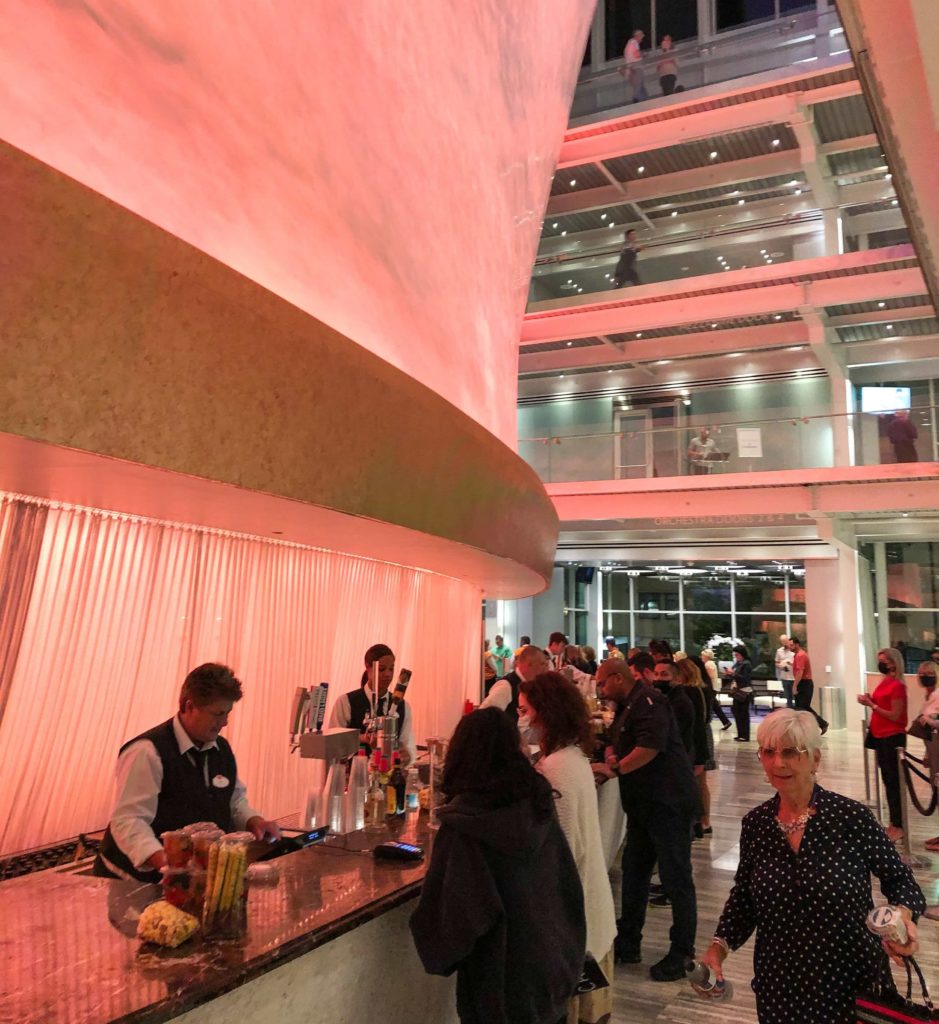 Restaurants Near DPAC and Date Ideas
For a classic date night pairing, grab dinner or drinks before or after a show. Here are some of our favorite restaurants near Dr. Phillips Performing Arts Center.
AC Sky Bar
333 S Garland Ave Floor 18, Orlando, FL 32801
Dine on Spanish-inspired tapas and artisanal cocktails with a view at AC Sky Bar, one of our favorite rooftop bars in downtown Orlando.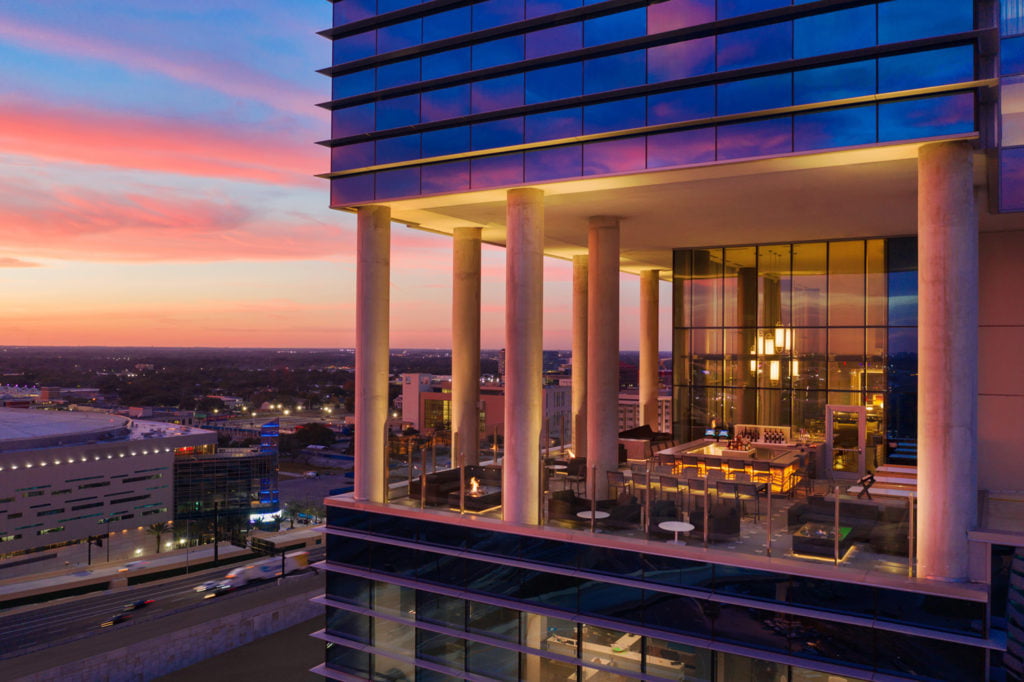 The Boheme
The Grand Bohemian Hotel
325 S Orange Avenue, Orlando, FL 32801
Set the mood at the Grand Bohemian's alluring hotel restaurant, The Boheme, just a few steps from the theater. If you're short on time, grab cocktails at the Bösendorfer Lounge, named for the rare Imperial Grand Bösendorfer piano in the lobby.
DoveCote
390 N Orange Ave Suite 110, Orlando, FL 32801
Sip on sophisticated cocktails and share some delectable bites at this laid-back French-inspired brasserie. DoveCote is just under a mile from the Dr. Phillips Center, and has one of the best weekday happy hours in town.
Kres Chophouse
17 W Church St, Orlando, FL 32801
Savor fresh seafood and hand-cut steaks at this intimate steakhouse, housed inside a 1930s landmark. Share a bottle of wine with dinner, or stop by during happy hour for handcrafted cocktails and half-priced appetizers at the bar.
Artisan's Table
55 W Church Street Suite 128, Orlando FL 32801
Enjoy creative American fare with a global-inspired twist at Artisan's Table. Sip on craft cocktails in the courtyard, or share an innovative meal in the dining room before heading over to the theater.
Here are some more date ideas for your time in Downtown Orlando.