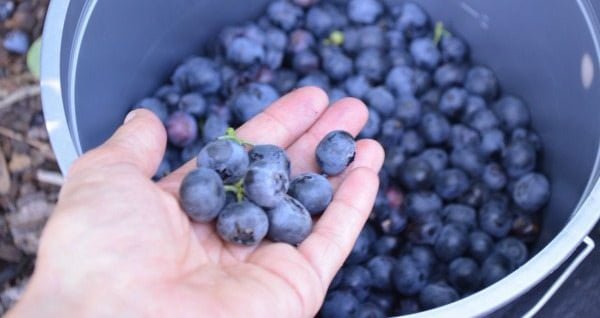 It's time to go blueberry picking in Orlando. Go hyperlocal by visiting u-pick farms in Central Florida to pick your own strawberries, citrus, blueberries, flowers, and other produce. These local farmers welcome guests for an authentic Florida farm experience. Finish off your satisfying day date by making homemade jam, pie, or sangria with the fruits of your labor.
Tip: Take note of what season each fruit ripens, and always call ahead for hours of operation and availability. Wear sun protection and closed-toed shoes for tromping around in the Florida scrub and bring a bottle of water.
Wondering what's in season when? Here's an overview:
Blueberries: April – May
Strawberries: December – March
Citrus: Winter months
Sunflowers: Spring and Fall
Originally published in 2019, we update this u-pick farm guide periodically each year. Most recent update July 2022
**U-Pick Grapes Near Orlando**
Spring Garden Vineyard, De Leon Springs, FL
Muscadine grapes picking
Fridays and Saturdays, August 12 – September 18, 2022
½ Gallon Bucket: $9
1 Gallon Bucket: $14
Blueberry Picking Farms In Orlando
Southern Hill Farms U-Pick
16651 Schofield Rd, Clermont, FL 34714
Strawberries: December – March
Sunflowers: Spring, Fall, Winter
Blueberries: March or April-May
Peaches: April
You'll hardly know you're in Florida while picking blueberries, sunflowers, strawberries, and peaches atop rolling hills at this family-owned and operated farm in Clermont. This local farm has always been a favorite for blueberries, but in 2021 the farm also began offering u-pick strawberries, which have returned for 2022. Strawberries are $4 per pound. You can also pick your own sunflowers for a fresh bouquet! Other seasonal u-picks include peaches and blueberries. With over 40 acres of blueberry bushes on 120 acres of land and 10 varieties to choose from, you're bound to find something you enjoy.
Check the farm's Facebook page for current hours and updates. This is a popular farm; we recommend visiting on a weekday or getting to the farm right at opening on weekends for the best experience.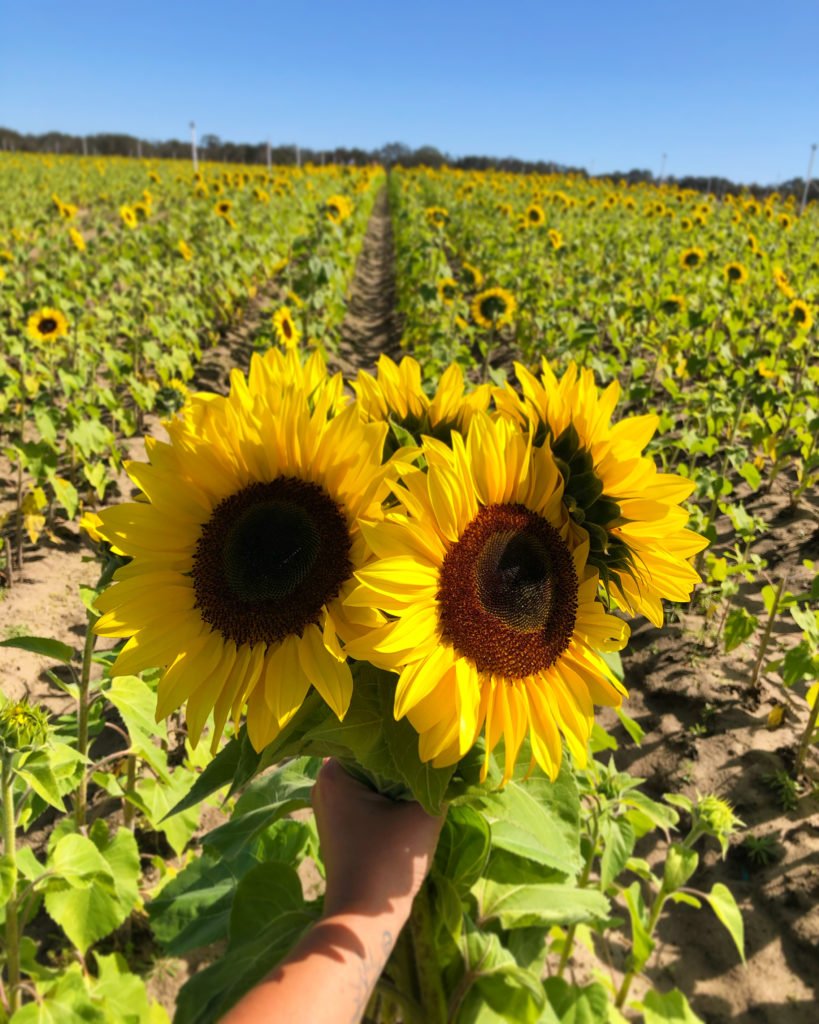 JG Ranch U-Pick Blueberries
17200 Wiscon Road, Brooksville, FL 34601
Strawberries: November – April
Blueberries: April – May
Blackberries: May – June
Open 9 months of the year for U-pick customers, this family-owned farm is a relaxing getaway from the city. Though notorious for over having over 60,000 strawberry plants, JG Farms offers blueberry picking (April-May) and has blackberry bushes (June-July). Again, make sure to check the farm's Facebook page or call ahead to confirm availability and hours before heading out the door.
A Patch of Blue
2316 Carrington Dr, Orlando, FL 32807
Orlando's best-kept secret, A Patch of Blue, is hiding in plain sight just east of Baldwin Park. Pick strawberries in the first months of the year, followed by blueberries beginning in late March or early April . Visit their Facebook Page for day-to-day picking times based on what is ripe. No information has been announced yet for the 2022 season.
Far Reach Ranch Blueberries
1255 S Dora Blvd, Tavares, FL 32778
Strawberry Season December -March
Blueberry Season March – May
The farm was established in 1947 as a cattle ranch and orange grove and eventually became a blueberry farm in 1994, when the first few acres were planted. Since then the blueberry fields have grown to several dozen acres and multiple varieties of berries. Visit their Facebook Page for the latest updates and info.
Blueberry Hill Farm
5000 Berry Groves Rd, Clermont, FL 34714
Blueberries (conventional AND organic): March – May
Looking for somewhere you can pick organic blueberries? Make your way to this family farm in Clermont where you can pick both conventional and organically grown blueberries. The farm also offers u-pick sunflowers. While you're there, you can typically also buy blueberry plants to take home if you want to try growing your own.
Atwood Family Farms Blueberries
36111 North CR 44A, Eustis, FL 32736
Strawberries: January – March
Blueberries: Early April – May
A beautiful, one-of-a-kind blueberry, strawberry, & sunflower farm located in Central Florida. Plus, pick up some raw honey, sip on some slushes, and lots of kids' activities. There is also U-Pick sunflowers & zinnias. Check the farm's Facebook page for updates.
King Grove Organic Farm Blueberries
19714 County Rd 44A Eustis, FL 32736
In the spring of each year, King Grove Organic Farm in Central Florida produces some of the most delicious and nutritious blueberries found anywhere in the world. Back in 1874, John King established the farm, and the blueberries (now surrounded by fields of wildflowers, old-growth woods, wetlands and wildlife) are the crown jewels. Their Facebook page has updates often.
Keel Farms U-Pick Blueberries
5202 Thonotosassa Rd, Plant City, FL 33565
Strawberries: January – March
Blueberries: April – May
Keel Farms in Plant City offers u-pick organically grown strawberries during strawberry season for $8 per pound. Once strawberry season has ended (usually around late March), the farm transitions from strawberry u-pick to blueberry u-pick. Blueberries are ripe for the picking from April-May. Check the farm's Facebook page for updates. Keel Farms is dog-friendly, so bring your pup along for the fun. We also love grabbing lunch and a craft beer under the covered patio.
Related: A Day Trip to Keel Farms in Plant City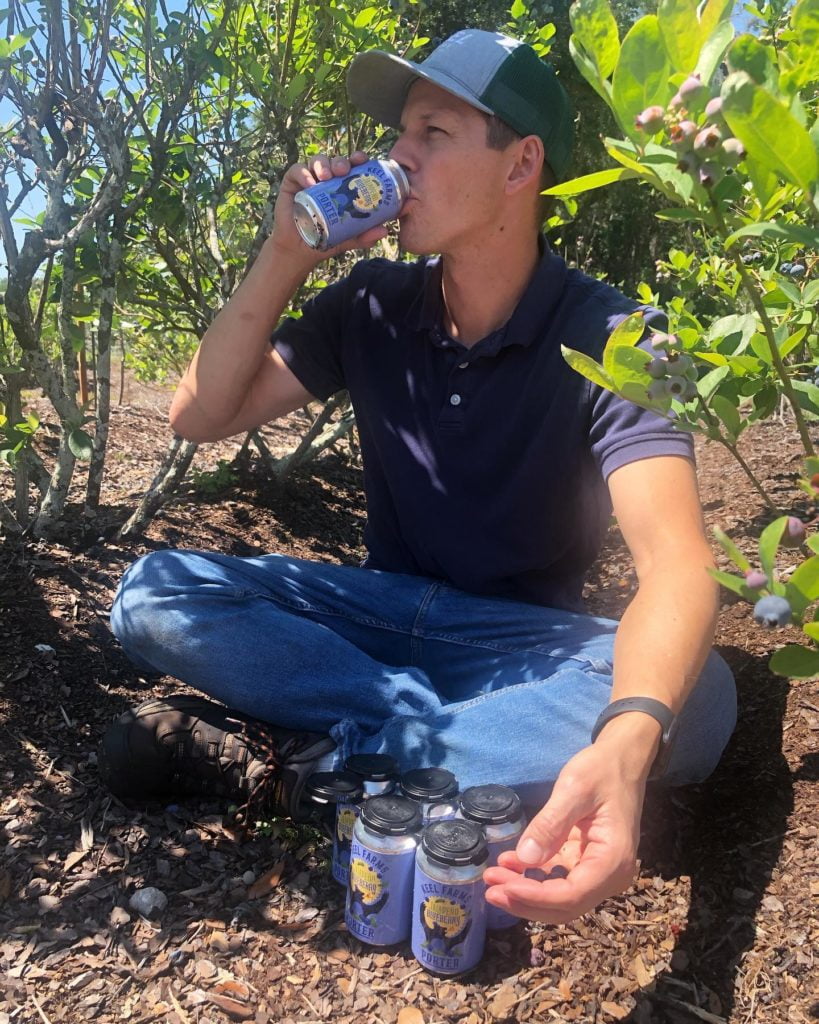 Tom West Blueberries
324 E. Orlando Avenue, Ocoee, FL 34761
Blueberries: March or April-May
This family-operated blueberry farm in Ocoee prides itself on its smart, earth-friendly agricultural practices. Tom West grows several blueberry varietals. You can pick to your heart's content when they open for picking in March or April.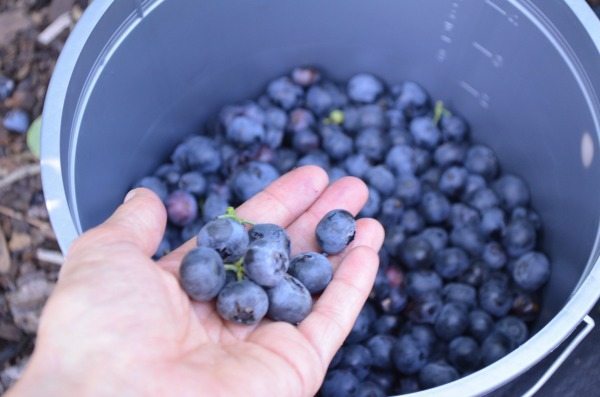 Ever After Farms
4400 Bouganvilla Dr, Mims, FL 32754 and 4455 Dixie Way, Mims, FL 32754
Blueberries: April
Peaches: May
This scenic farm also doubles as a gorgeous wedding venue! Head here for blueberry picking beginning in April, followed by peaches in May. Check the farm's Facebook page for details on the upcoming 2022 season.
Beck Brothers
12500 Overstreet Rd, Windermere, FL 34786
Blueberries: April – May
Pick your own fresh blueberries at this farm in Windermere. The season typically kicks off in April, although details for 2022 have not yet been announced. Check Facebook for the latest updates.
Showcase of Citrus U-Pick Citrus
5010 US Highway 27, Clermont, FL  34714
Citrus: Winter
Showcase of Citrus is just 30 minutes from Magic Kingdom. For a cheaper day than one spent at the Mouse House, stroll the grounds here and pick Florida's original claim to fame: citrus. Varieties include red and yellow navels, honeybells, lemons, sugar bells and more. Stop by their country store for homemade jams, jellies, honey, and wine. Get details on u-pick citrus here, and check Facebook for the latest updates.
---
Strawberry Picking Farms in Orlando
These farms in Orlando offer strawberry picking, but no blueberries. So while strawberry season wraps up in March, you can plan ahead for next year. A reminder, Strawberries Season in Florida is December – March.
Pappy's Patch U-Pick Strawberries
217 Cress Run, Oviedo, Florida 32765
Strawberries: December – April
Located in Oviedo, neighbors to Black Hammock Airboat tours, Pappy's is popular among Florida families during strawberry season. Visit their Facebook Page for live updates on current hours and when they're all picked out. Strawberries are $3.50 per pound. The farm accepts cash and credit cards.
Mick Farms U-Pick Strawberries
4261 Canoe Creek Road, Saint Cloud, Florida 34772
Strawberries: December – April
Come for the strawberry picking, stay for the well-stocked farm stand! This farm in St. Cloud offers u-pick strawberries each season for $3.50 per pound. Make sure to stock up on fresh fruits and veggies while you're there. Check Facebook for the latest updates on u-pick availability.
Oak Haven Farms & Winery U-Pick Strawberries + Sunflowers
32430 Avington Rd, Sorrento, FL 32776
Strawberries: December – April
Head to Oak Haven farms for a relaxing u-pick experience. Reward yourself post-pick at the Oak Haven Winery with a refreshing glass of blueberry or strawberry wine. These unique wines are cultivated with the berries on site and have a Florida flavor characteristic of dry winters and long, sunny days. U-pick strawberries are $3.85 per pound and sunflowers are $2 per stem. Check Facebook for the latest info.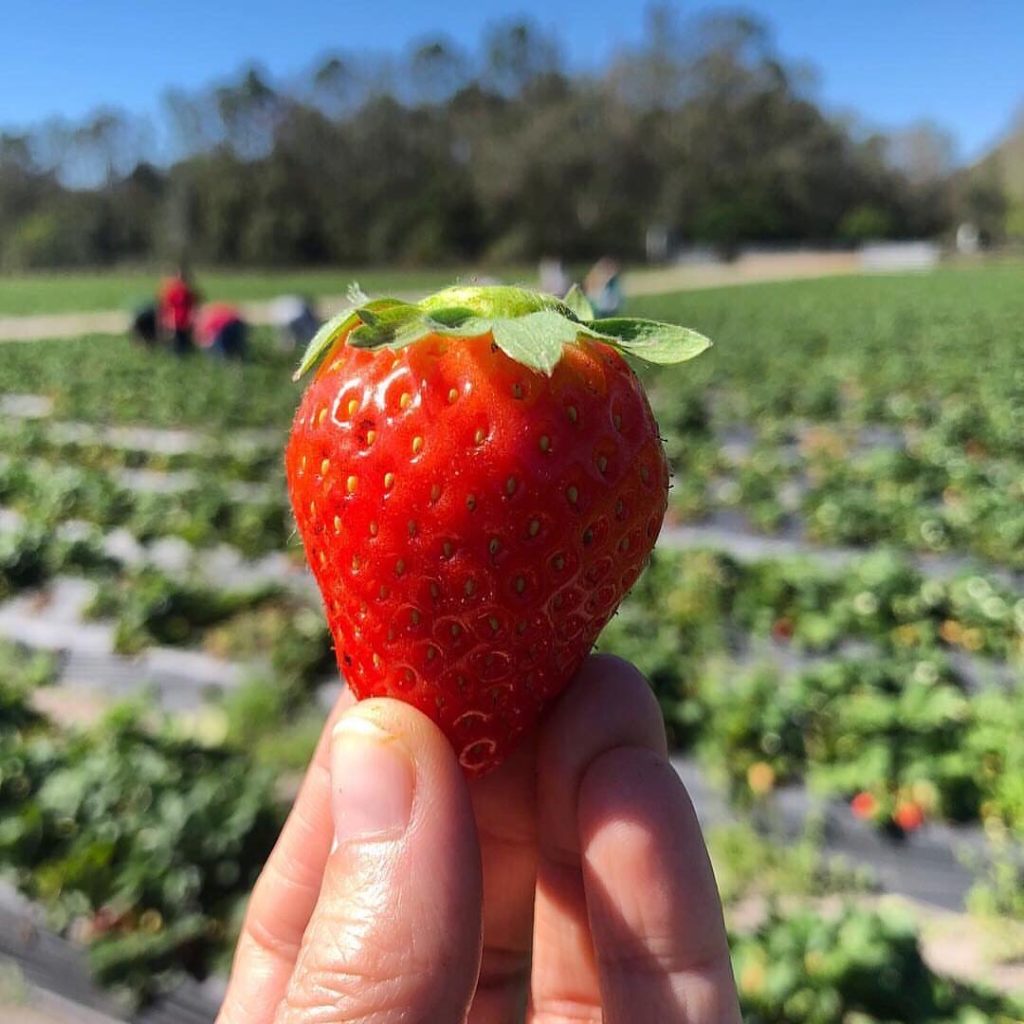 Bekemeyer Family Farm U-Pick Citrus and Strawberries
1055 E Story Road, Winter Garden, FL 34787
Strawberries: December – April
Citrus: Winter months
Peaches: April
Orlandoans flock to this 4th generation family farm to enjoy strawberry picking, u-pick citrus, peaches and more. Bekemeyer Family Farm boasts an environmentally friendly hydroponic system, and they only use pest control products when absolutely necessary, so you can be sure that you're getting great quality. The farm is currently offering u-pick strawberries and juicy oranges. Check Facebook for the latest updates and current availability.
Spivey Farms
6101 S County Rd 39, Plant City, FL 33567
Strawberries: March
Spivey Farms' U-pick season begins after the commercial strawberry season ends, usually in March. Watch their website and Facebook page for updates on opening times.
Graham's Farm
14803 Lake Yale Rd, Umatilla, Florida
Peaches: April and May
Honey Bells, Red Navels and Sugar Bells: Winter months
Graham's Farm in Umatilla is one of the best places in the Orlando area for u-pick peaches. They often have a bring your own bucket special. Check their Facebook page for specials and operating hours.
Looking for more Florida farms?