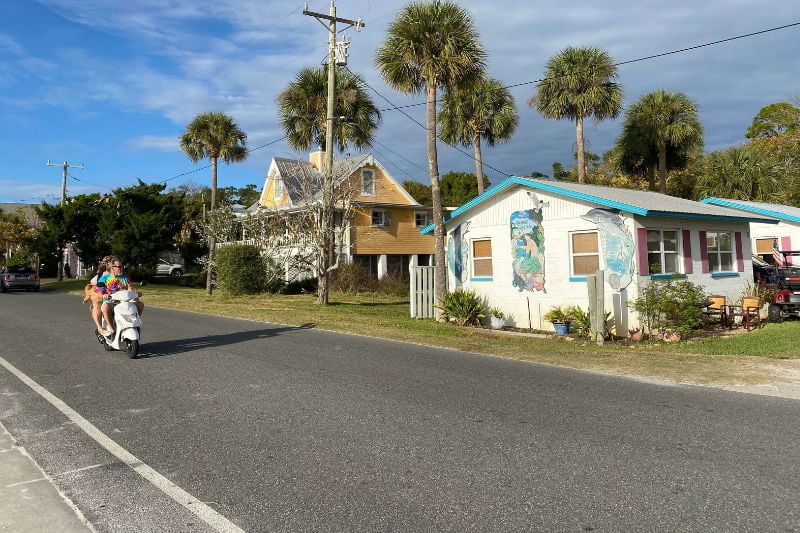 I've spent 30 years going to Cedar Key, Florida with my family, and now that I have a family of my own, I love bringing them there. For a slower pace of life, there's no place better in Florida. Because life is so much simpler here, it can be tough to figure out which Cedar Key Hotels are best. Plus, there are tons of vacation rentals, condos, and small inns to factor in your decision making. Let's take a closer look at the best Cedar Key hotels for relaxation and romance.
EDITOR'S NOTE: Cedar Key has experienced extensive damage from Hurricane Idalia and storm surge. This blog post will be updated soon to reflect pertinent changes.
Is Cedar Key worth visiting?
if you're looking to slow down with your honey and enjoy a bit of Old Florida, then Cedar Key is for you. This charming island is relatively small and has a small-town feel. Most of the homes on Cedar Key are vacation homes. You'll see plenty of homes on stilts which helps with hurricane measures. The few residents that do actually live on the island full time are mostly local business owners. You'll often encounter friendly service from smiling locals who are happy to have visitors on the island.
Check out all the things to do in Cedar Key.
Being a small island there are no major hotels here. Instead, you'll find charming cottages, motels, and lots of condos and vacation homes. If you prefer a hotel or motel setting as opposed to a vacation home here are some options: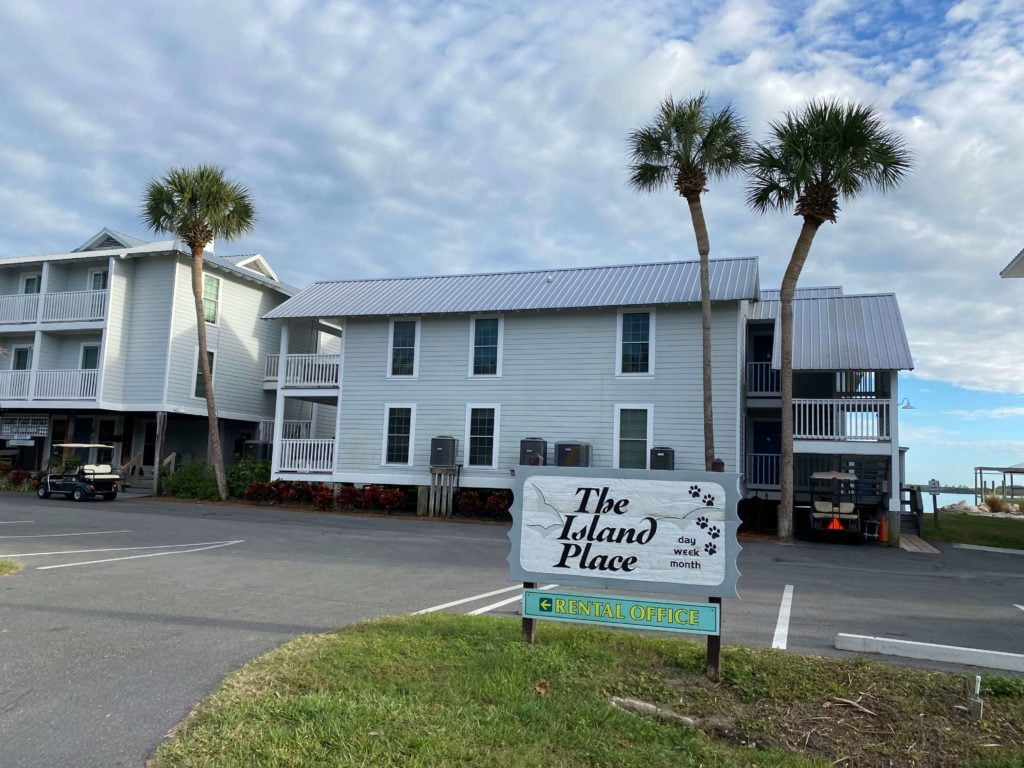 Are any Cedar Key hotels pet-friendly?
Cedar Key itself is a great pet-friendly destination. With the slower pace of life comes a place that welcomes your pup with open arms.
There are a variety of pet-friendly accommodations including:
Want expert tips? Check out all the things to do in Cedar Key.
Bed and Breakfast and Vacation Homes
You'll find a variety of vacation homes all around the island. And the good news is, with the island being relatively small, there's really not a bad location to be found. All the restaurants and shopping boutiques are in the Dock Street and 2nd Street areas.
So if you're browsing vacation homes to rent, look for addresses with lower street numbers like 2nd Street as well as lower alphabet streets, like D Street and G Street.
Cedar Key Bed and Breakfast as well as Island Hotel Cedar Key offer bed and breakfast service. Each has charming settings that are great for couples. The Island Hotel is historic and is said to be haunted so you may want to chat about whether or not such a thing is of interest to you.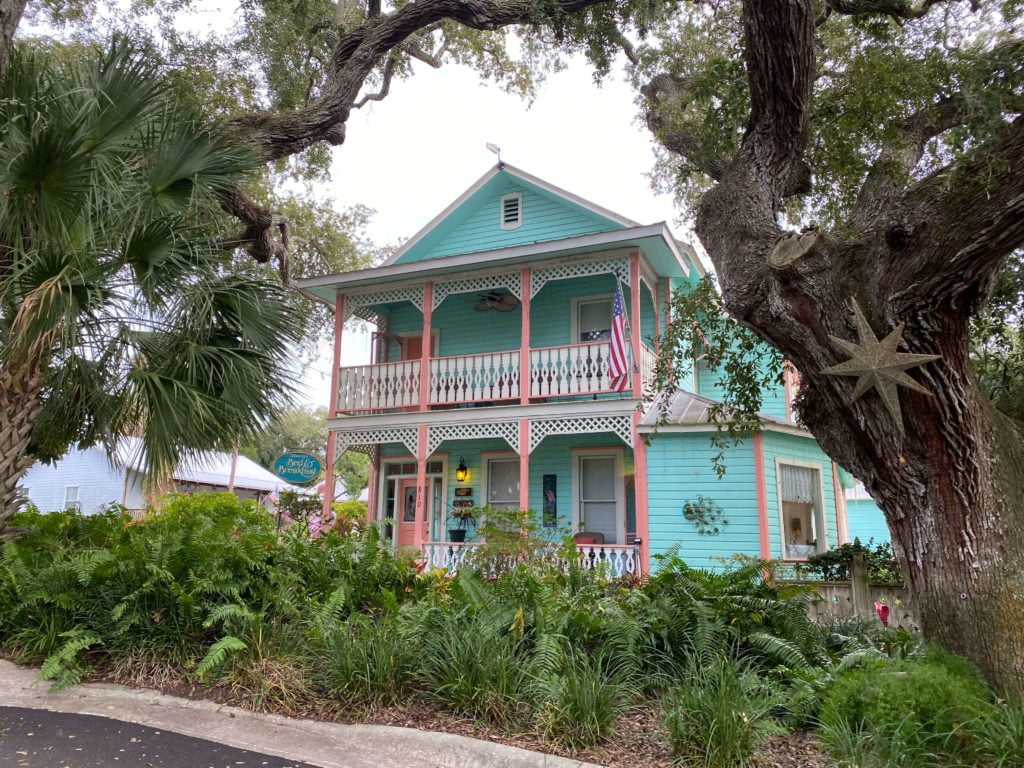 Cedar Key Airbnb Units
There are over 200 Airbnb units in Cedar Key, Florida. You can explore accommodations ranging from cozy cottages to condos overlooking the water. I highly recommend filtering your Airbnb search results to only include Superhosts.
Airbnb Superhosts are the best of the best, earning consistently high ratings over a long period of time. On a small island like Cedar Key you'll find a variety of Airbnb options. And while newcomer hosts deserve a shot, you all deserve a great weekend. So filtering to just Superhosts will give you only the best of the best from which to choose.
Be sure to read over the reviews of the Airbnb units in Cedar Key, Florida that you might be interested in booking. Get an idea of its proximity to downtown and the beach. Some Airbnb units come with kayaks and other water activities so look for such items in the amenities listing.
Where is Cedar Key Florida located?
Cedar Key is pretty far from most major cities. Gainesville is the nearest major city, which is about 50 miles, or an hour away. This is a true getaway. It is 135 miles north of Tampa, or about 3 hours' drive away. Orlando is also 135 miles away.
The drive from Orlando takes about 2.5-3 hours, depending on traffic and the chosen route. I prefer to take the scenic route, partly on State Road 40 through Ocala to see the horse farms and other Old Florida beauty. Cedar Key is tucked out of the way, but that's part of its charm, and it's an enjoyable place to visit
The nearest major airports are Tampa and Orlando, there's a regional airport in nearby Gainesville. There is actually an airstrip on the island where many small plane enthusiasts land. This is another fun thing to do on the island, take a quick trip over to the island's "airport" and see the small planes that have made their way to this charming island. The pace of life is much slower here, so don't rush anything, and plan lots of time to just enjoy the simple life.
Want expert tips? Check out all the things to do in Cedar Key.