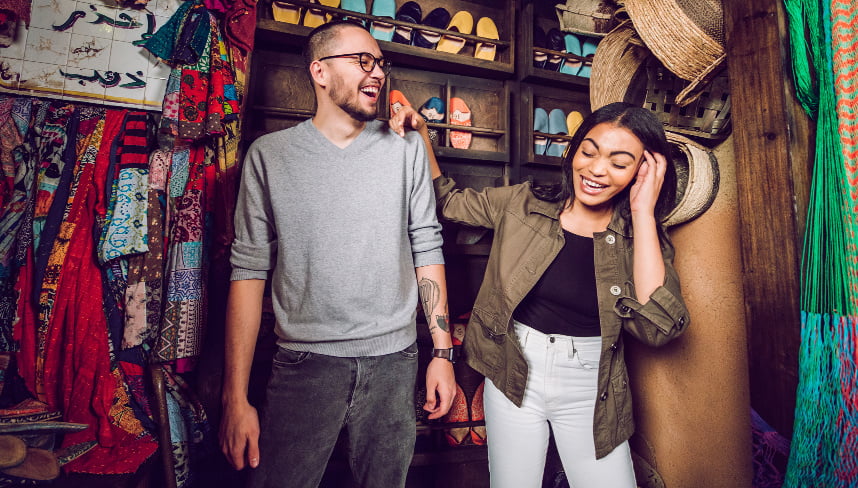 Looking for an exciting date night that will keep you on your toes and get your brain working overtime? Consider checking out escape rooms in Orlando. Each has its own theme, aesthetic and level of challenge.
Escape games and escape rooms are interactive, adventure scenarios where multiple players are locked in a room and have to work together to find clues, solve puzzles and crack the code to escape within a set amount of time. Many involve a quick video introduction. Each game has a unique room and story, which range from helping to steal a painting to finding buried treasure. Not only does this work as a date idea, but it doubles as a team building experience. And if your goal is to build a long term relationship, working as a team is important.
You'll need to bring your best problem-solving and sleuthing skills but it will be a blast and a date night you won't soon forget.
Escape Rooms on I-Drive
The Bureau Adventure Game Orlando
5400 International Drive, Suite B
Orlando, FL 32819
One of our picks for Best Escape Room in Orlando
One of our picks for the best escape room experience in Orlando is not actually an escape room. Unlike traditional escape rooms that use typical locks or keys, you're working together towards a goal. Instead of escaping a room, you're on an adventure to achieve a greater goal, whether it's hatching a Loch Ness creature, foiling an evil genius, stealing an ancient relic alongside a puppet sidekick, or launching a UFO back into outer space. The dedicated designers and scenic artists made The Bureau Orlando a really cool place.
The Escape Game Orlando
8145 International Drive, Ste. 511
Orlando, FL 32819

This escape room game is one of the best in Orlando. Gold Rush challenges teams to find a prospector's secret gold stash from back in the 1850s before the mob can find it. The teams use hidden objects and solve puzzles in a confined area before time runs out. The game was difficult and featured many twists and challenging tasks. The Escape Game Orlando has plenty of other escape room experiences. Each one is highly themed, detailed, and full of immersive sets.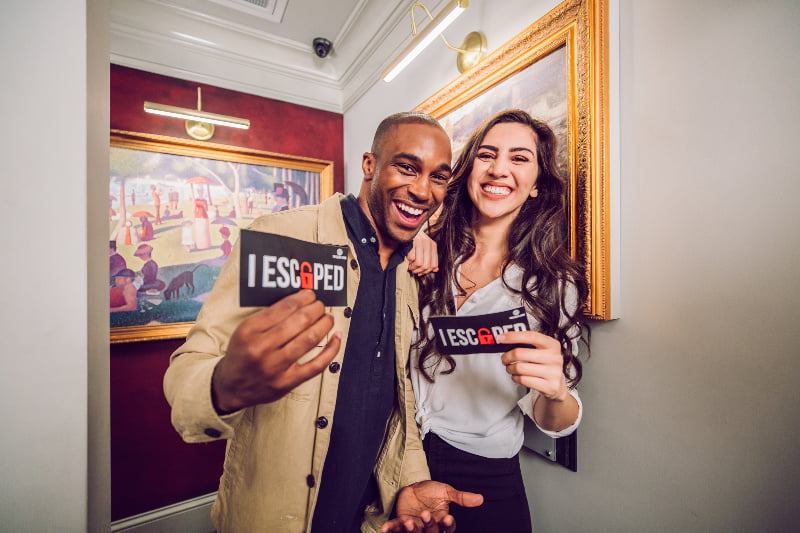 Escapology
11951 International Drive
Orlando, FL 32821

Located by SeaWorld Orlando Florida and the Orlando Beer Spa, this escape room game has been praised by locals and tourists alike for its thrilling game experiences and wonderfully-planned clues. With its exciting location, Escapology is a fun attraction. One of the great advantages of this place is that there are nine different challenges to choose from, including a few inspired by popular movies and characters. Each room is perfectly themed to match the challenge.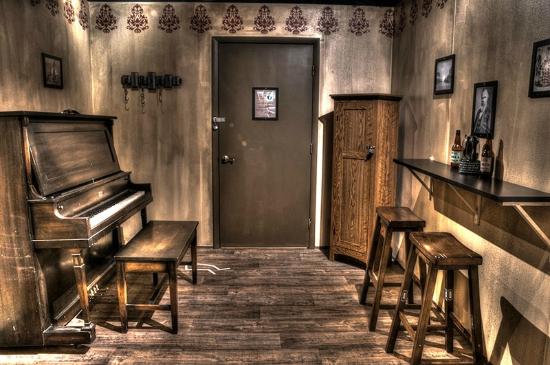 America's Escape Game
8723 International Drive
Orlando, FL 32819

Also located on International Drive, America's Escape Game is known for having some of the most challenging escape games in Orlando. It is important to note that of the escape rooms on this list, the ones here involve the most adult situations and some experiences can be scary. America's Escape Game's The Caretaker game experience also boasts having the "Hardest Escape Room in the USA," and an escape rate of only 1 percent. The Lost Tomb of Monthu game has also been updated with new clues, designs and challenges. The choice of game room themes to choose form include: Asylum, The Caretaker, Crisis at 1600, The Lost Tomb of Monthu and Pandemic.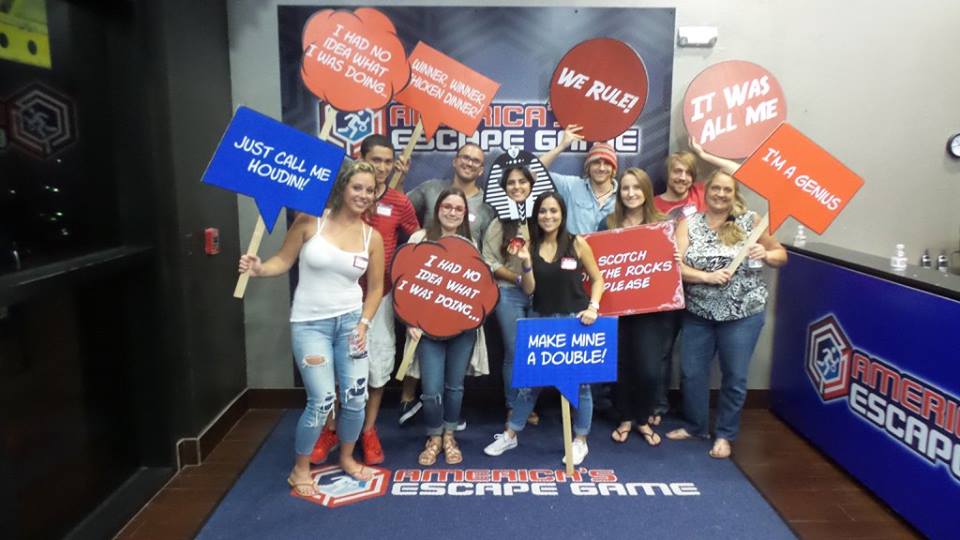 Escape rooms are great for birthdays. Explore our Birthday Ideas for Adults.
---
UNIVERSAL ORLANDO RESORT ANNOUNCES UNIVERSAL'S GREAT MOVIE ESCAPE
Universal Orlando Resort will soon debut Universal's Great Movie Escape – featuring two next-level escape rooms that pack the innovative storytelling and theming the destination is known for into "can't-miss" experiences inspired by Universal Pictures and Amblin Entertainment's blockbuster films Jurassic World and Back to the Future.
Concepted and designed by the same creative masterminds responsible for the wildly immersive haunts of Halloween Horror Nights, Universal's Great Movie Escape will bring two distinct and extraordinary escape adventures to the heart of Universal CityWalk. Guests will be swept into the dinosaur adventures of Jurassic World or the time-traveling chaos of Back to the Future as they solve their way through a multi-sensory experience like no other.
Universal's Great Movie Escape will open later this year and tickets will go on sale in the months ahead. More information about Universal's Great Movie Escape will be revealed soon.
---
Escape Rooms in Orlando
The Great Escape Room
23 S. Magnolia Ave.
Orlando, FL 32801
One of our picks for Best Escape Room in Orlando
The Great Escape Room was Orlando's first escape room game and has been entertaining guests for years. It is located in the heart of downtown Orlando and is popular for large groups and team-building. It features three game rooms, each one is an exciting mission. The best part is after you escape the game room, you and your team can walk to Wall Street to celebrate your victory or explore other downtown Orlando date ideas!
Escape Artists Orlando
4859 New Broad St
Orlando FL 32814
Located in Baldwin Park, you'll have to work together to solve puzzles, decode cyphers, and find secret passages in order to escape. You only have 60 minutes to make your way out and every minute counts! Additionally, you'll find special themed rooms like Baldwin Manor and Ninja. Since it is centrally located and not among the busy tourist areas, this is one of the best escape rooms for locals.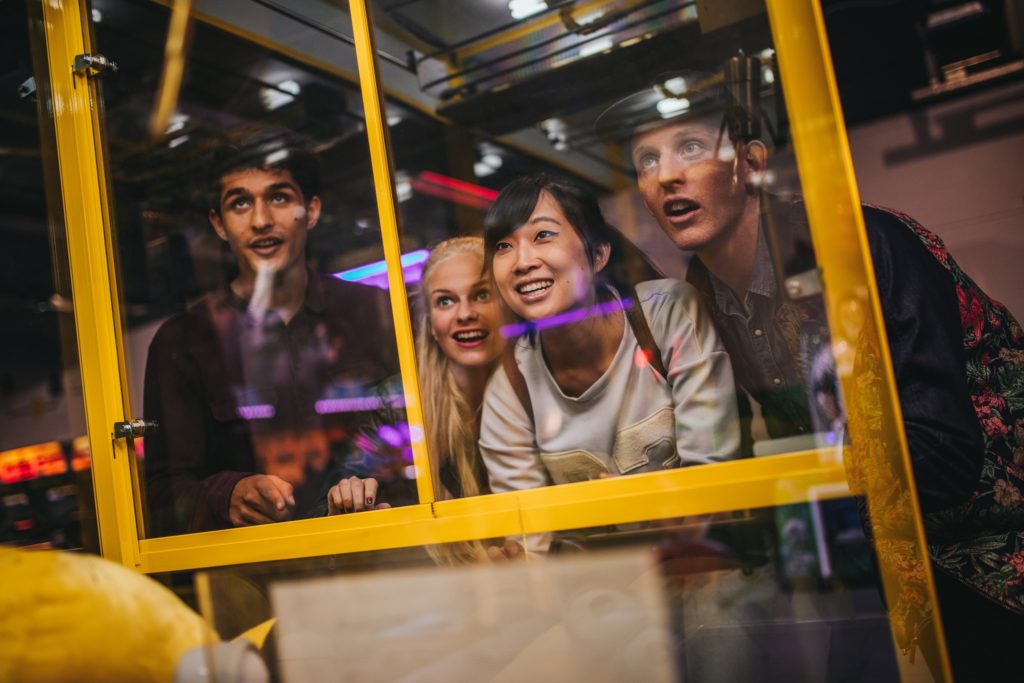 The Escape Ventures Orlando
570 N Alafaya Trail Suite 109-110
Orlando, FL 32828
If you're in the UCF area, this is a great date idea for you. The Escape Ventures Orlando is in the Waterford Lakes area and likes to call itself "Orlando's most immersive escape room."  The four themed escape rooms are very creative and so much fun. The "Bros for Life Fraternity Heist" is especially fun considering the location near UCF. When you sign up to their email list you receive a 10% discount.
Also try…
Escape rooms are just one of the many Indoor Date Ideas Around Orlando.
Feature image credit: The Escape Game Orlando