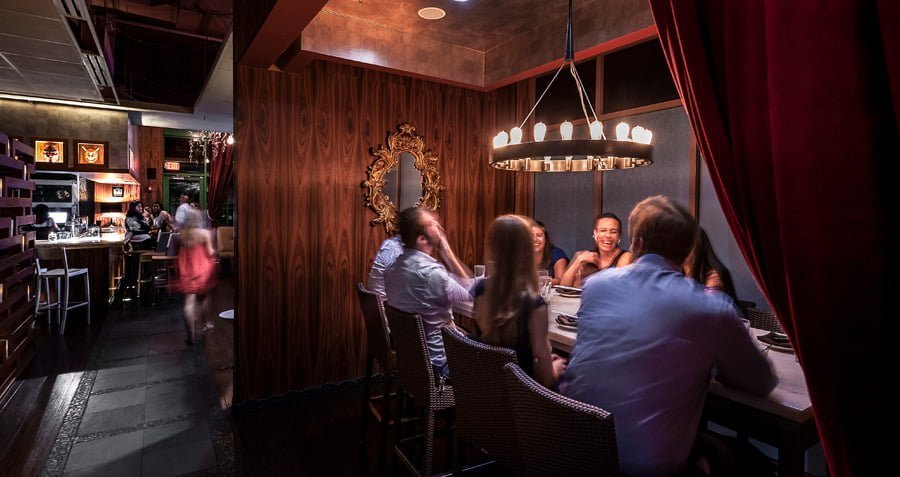 While chef's tables have been around for a while, it's not something that pops up in daily conversation (for most of us anyway). However, it's the perfect option for creating a special moment with a loved one. You'll have a one-on-one conversation with the chef about the unique dishes created specifically for you and receive extra special attention from the staff. Make your next night out legendary with the royal treatment at one of these Orlando chef's tables and Omakase experiences.
Updated July 2022 by Dani Meyering
Chef's Tables in Orlando
This eclectic and contemporary restaurant in Baldwin Park serves traditional American edibles with a modern twist while using superior ingredients. You can expect attention to detail from the wait staff while dining at the Chef's Tasting at The Osprey Tavern. The restaurant has been known to customize menus for special celebrations, ensuring diners feel pampered and significant. The chef's table seats twelve guests and sits to one side of the dining room giving the illusion of intimacy. During certain times of the year, the chef's table is also used for seasonal Chef's Tasting Menu events.
As written in USA Today 10Best, "Warm and brassy, with an open kitchen and plenty of outdoor seating to take advantage of its excellent al fresco climate, diners here luxuriate in exciting turns on the classics crafted from quality ingredients – whether that means raw bar offerings, rich escargot with bone marrow, flavorful, colorful cioppino or hearty, comforting cottage pie."
The Chef's Tasting at The Osprey pricing starts at $125 per person (which includes 20% gratuity and sales tax),with beverage pairings an additional $40 per person. Call (407) 960-7700 for up to date details and reservations.
This restaurant was designed for every guest in the house to have a chef's table experience. With a culinary background from Disney's Victoria & Albert's, hosts Kevin and Laurie Tarter will make sure your evening is a romantic rendezvous. With a seat at the exclusive chef's table, diners will partake in a three-course prix fixe menu with optional wine pairings. Not only will the chef personally stop by your table, but you will also be able to peek into the kitchen from your seat.
Call (407) 230-4837 to make reservations or book online.
Reserve a marvelous evening together and one of Orlando's most romantic restaurants. VINIA Wine and Kitchen is intimate and sumptuous. Fabio's Table is a wonderful 5-course menu with wine pairings hosted by chef-owner Fabio himself. In addition to delectable dishes that are personally prepared and presented to you, Fabio offers plant-based versions as well if that is your preference.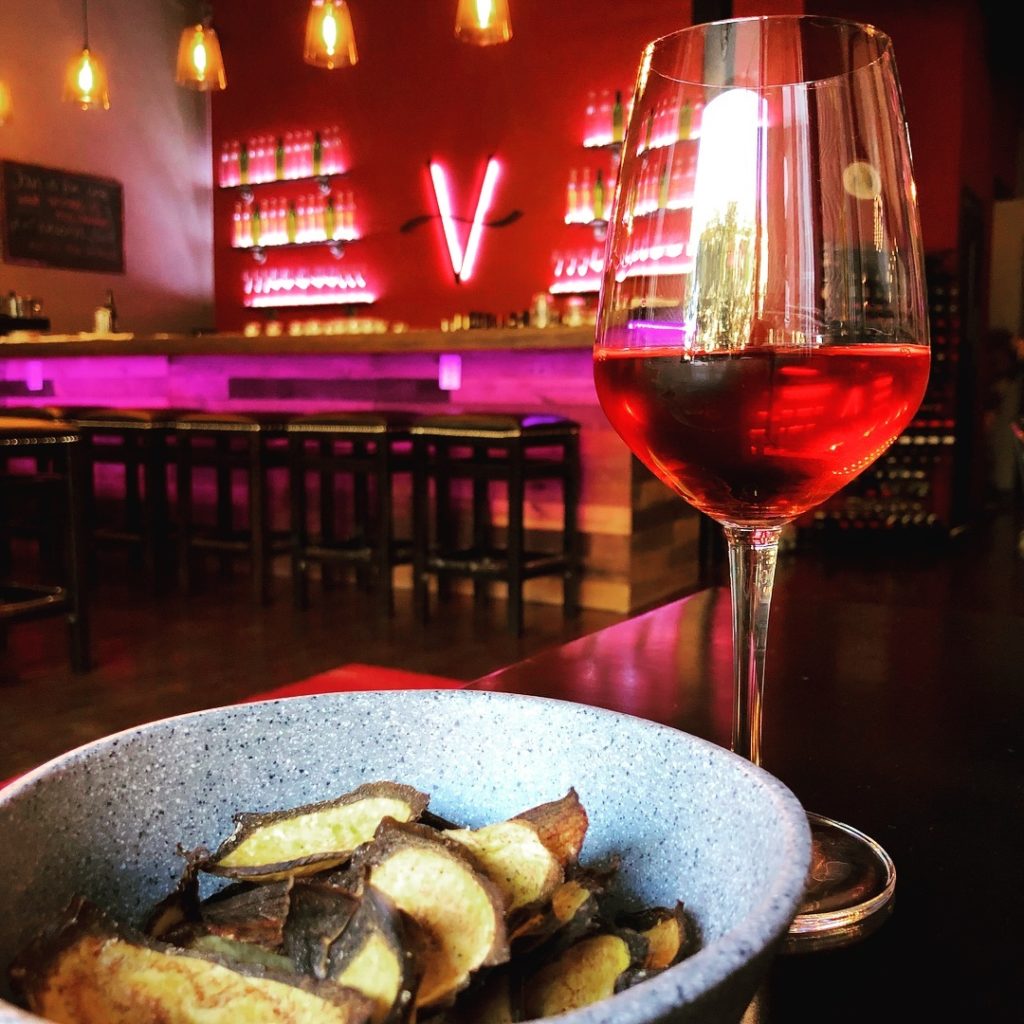 Fabio's Table is one of our favorite date night ideas in Orlando. Keep an eye on VINIA's website and social media for scheduling Fabio's Table.
Guests are sure to experience a true farm-to-table spread at Highball & Harvest, located at the Ritz-Carlton Orlando. Dishes are prepared using fresh ingredients harvested from the on-site Whisper Creek Farm, as well as local fields. The passionate chefs delight in producing a five-course dinner for up to eight diners at the chef's table. Once guests have given dietary restrictions and flavor preferences, the chefs and bartenders will create a tailored menu for a one-of-a-kind palate adventure.
There is no minimum number of guests, and the maximum is 6. This is reservation only and the date will need to be approved by chef.
Contact Ashley Derusha at Ashley.Derusha@ritzcarlton.com or call (407) 206-2400.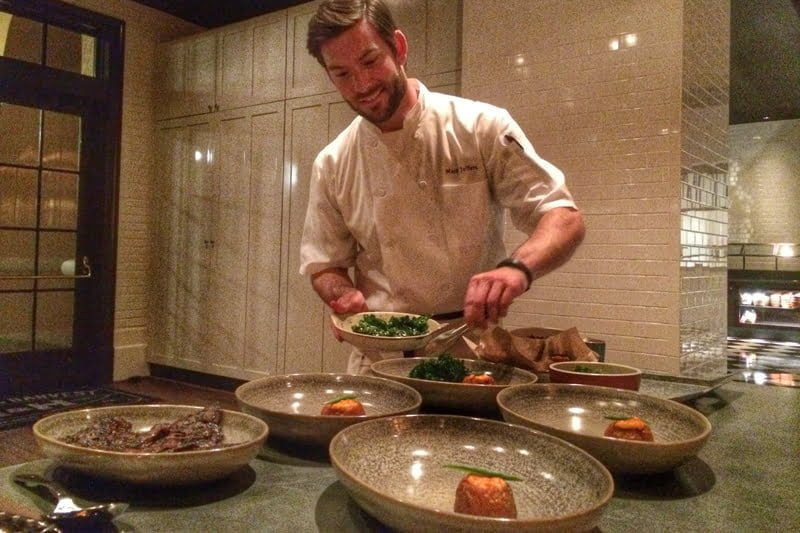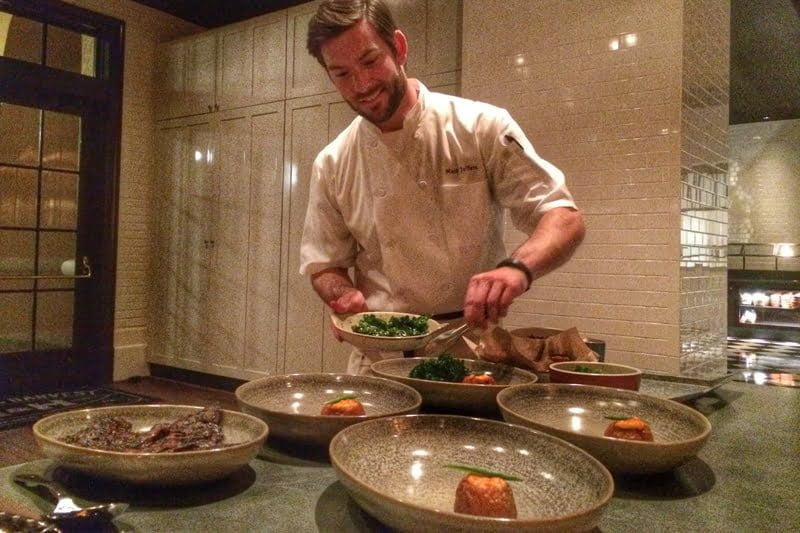 Disney has mastered the art of making guests feel like royalty and Victoria & Albert's at Disney's Grand Floridian Resort & Spa is the belle of the ball. You can enjoy an intimate dinner in the kitchen and spend time with the head chef when you reserve the Chef's Table.
Accommodations for up to ten diners can be made for this ten-course meal created just for you. Complimentary valet parking is available.
Tax and gratuity are not included. Reservations are required, and only one seating per evening is offered. Call (407) 939-5277.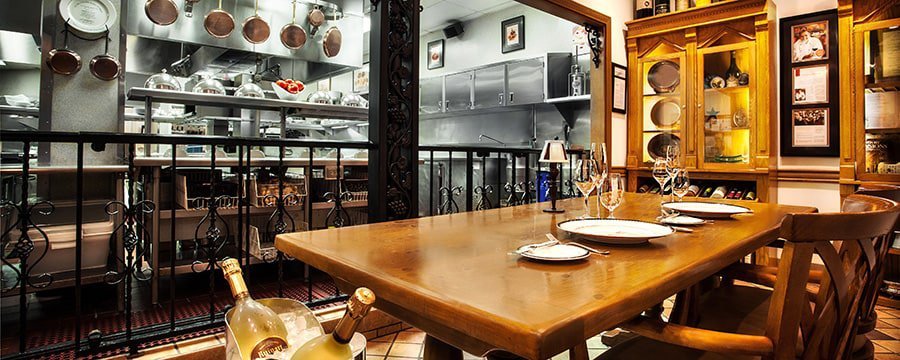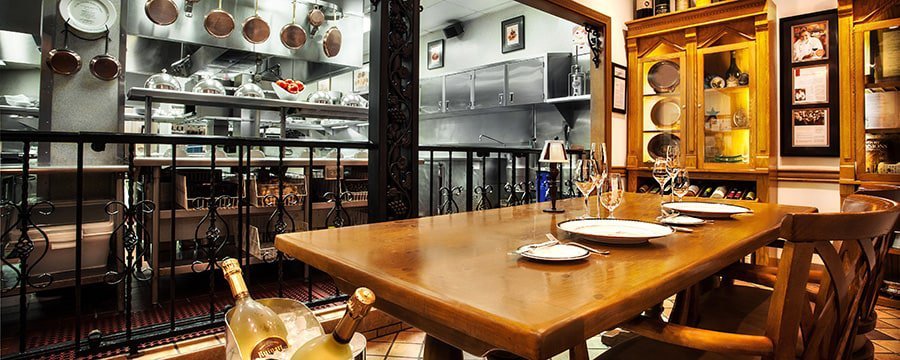 Also try:
Diversitastic! Dining Experience – A chance to immerse yourself into exploring the tastes, sights, sounds and mindsets of another part of the world. Save your seat for this all-inclusive experience!
Kamayan Supper Club – The supper club will release tickets for weekly Kamayans out of our @taglishfl UCF location. Private dinners and lunches will be available for parties of 6 or more with advance notice. $45 per person
Camille – French-Vietnamese-inspired Chef's Table at East End Market's second-floor venue is moving into a permanent spot in Baldwin Park this fall.
Omakase – Dishes selected by the chef
One of the coolest themed restaurants in the Orlando area, Susuru Orlando, is now expanding to a new home on East Colonial. Susuru Juju opens on National Cat Day, October 29 and will offer regular dining as well as a Kappo Bar Tasting Experience which is more casual than a traditional Omakase experience. Plans are in the works to offer late-night dining as well.
Not only is the food authentic and delectable, the atmosphere is truly special. With retro touches and lots of rare finds, Susuru Juju is decked out in Shōwa-era memorabilia. The Shōwa era ranges from 1926-1989 when Emperor Hirohito reigned. Pop culture icons Astroboy and Godzilla ruled the hearts of many during this time and plenty of tributes are found within Susuru Juju.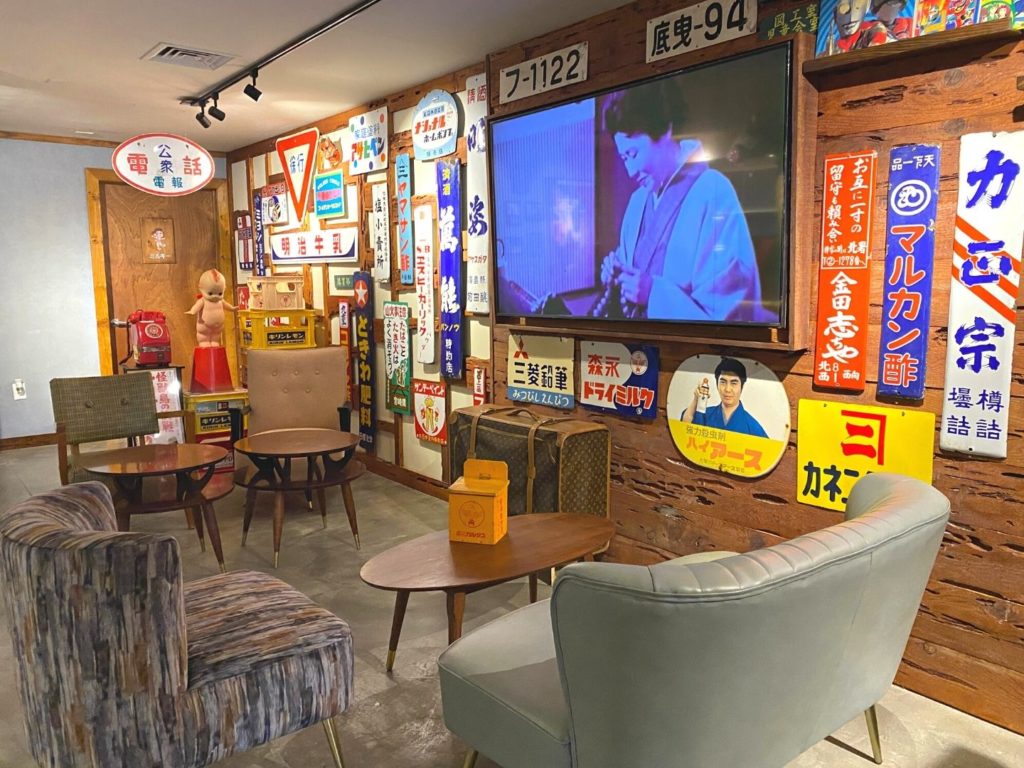 We were invited to enjoy the Kappo Bar Tasting Experience during their testing period. It is absolutely exquisite. Anyone who may be nervous about trying new foods during a traditional Omakse will be pleased to know that the Kappo Bar at Juju is approachable and not intimidating. Chef-Owner Lewis Lin steers his staff and his diners along an exciting, yet comfortable multi-course experience.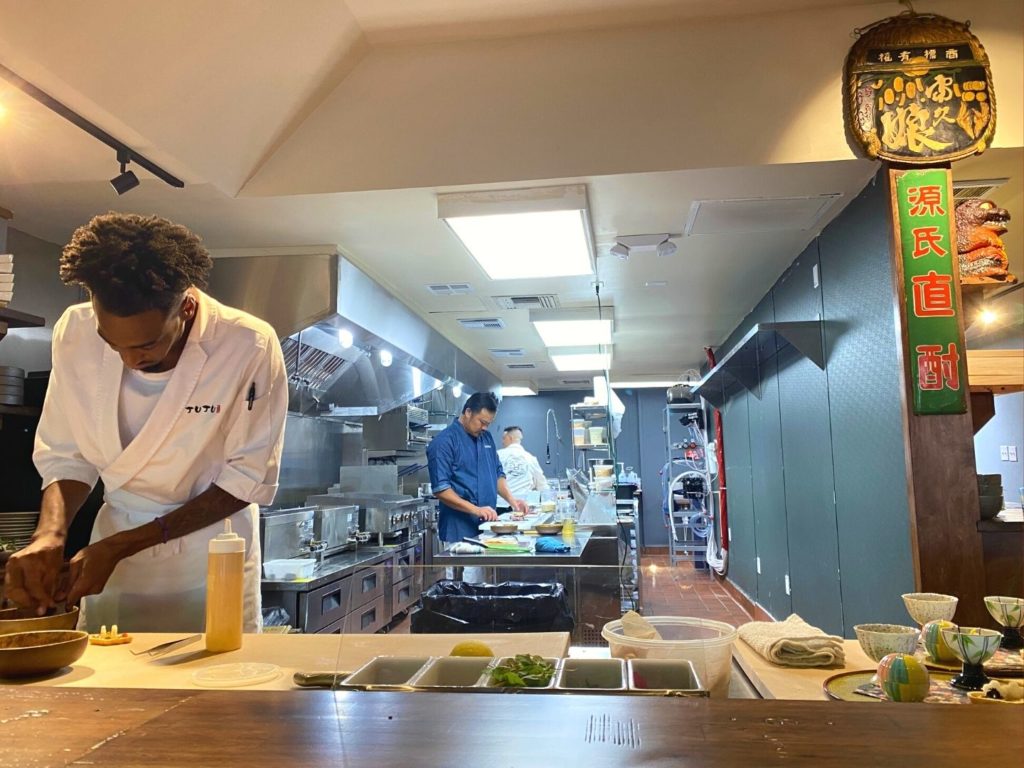 While authentic and fresh, the tasting menu is sure to please anyone looking for a truly unique date night dining experience. Chef Lewis Lin plans to rotate the Kappo Bar Tasting Experience menu each month based on what is fresh and in season.
Keep an eye on the Susuru Orlando Instagram and website for booking details.
Arrive with an open mind and prepare to treat your palate to a multi-course adventure at Kadence. The 9-seat sushi and sake bar, opened by the same team who operated Kappo inside of East End Market, treats guests to a variety of lunch and dinner experiences throughout the week, including a 7-course Kappo-style tasting menu every Sunday. This feast is best suited for the adventurous and curious as you never know what's going to wind up on your plate. For the ultimate culinary encounter, reserve a seat during dinner for an 18+ course sushi and sashimi tasting. The menu is seasonally focused and utilizes fresh ingredients and thus changes often.
Reservations must be made in advance online for dinner and the Sunday tasting menu. Prepayment in full is required.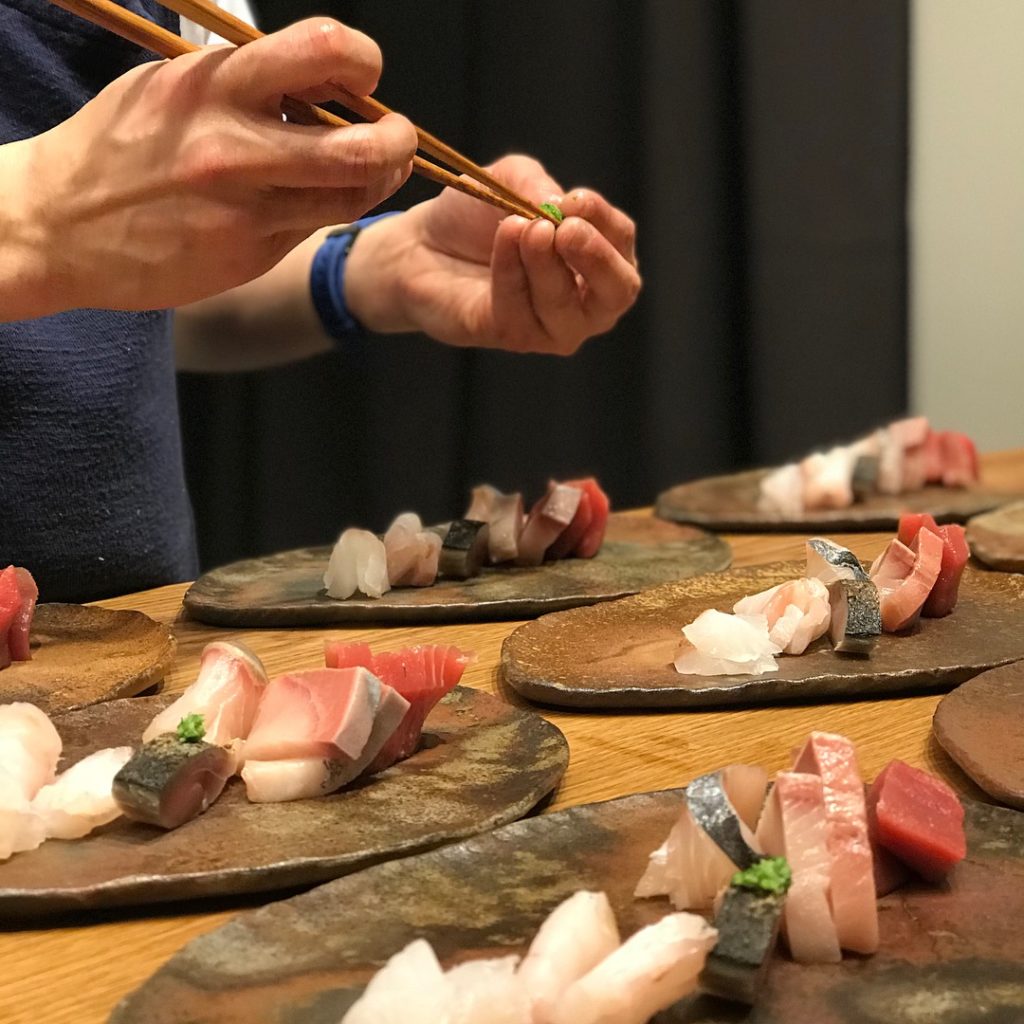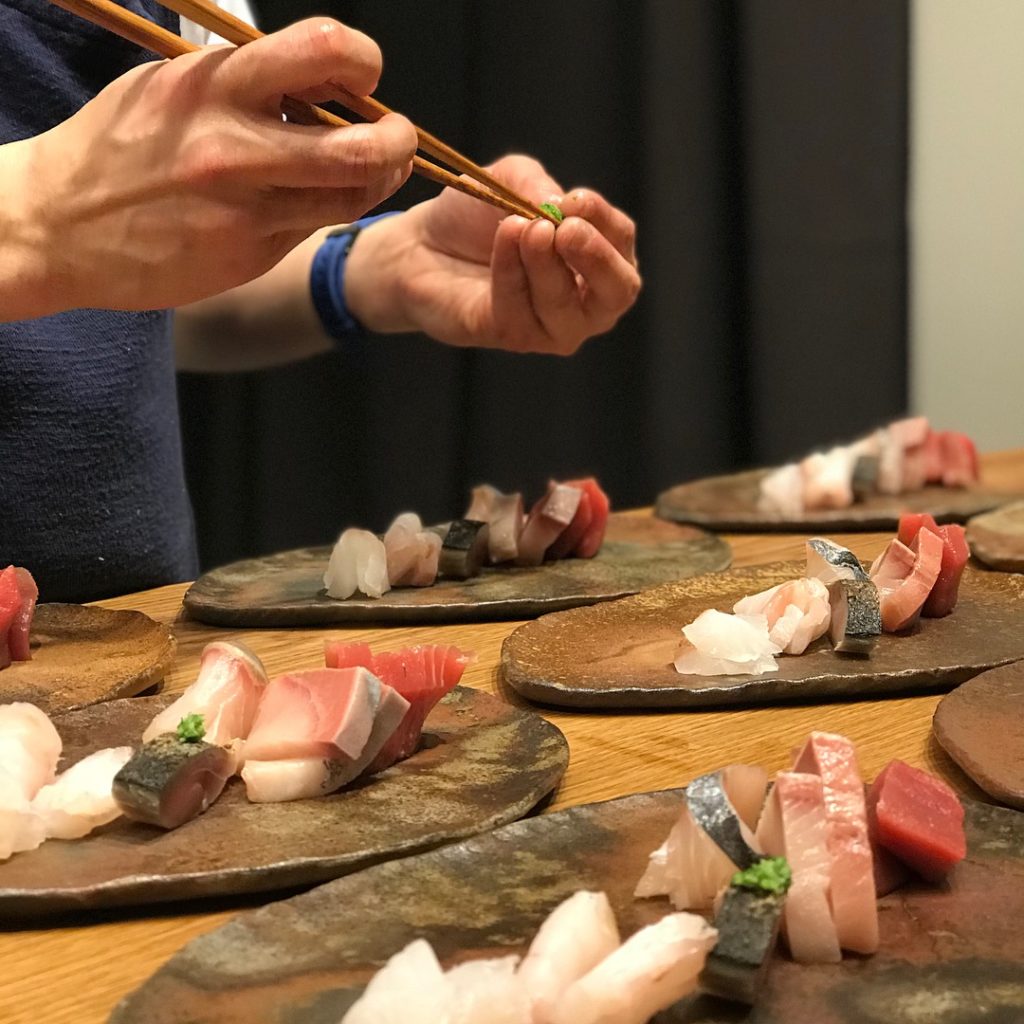 With a passion for creativity and artful dishes that are packed with flavor, Chef Henry Moso delights in presenting each guest with a fresh affair they will remember. Chef Henry Moso is now a James Beard Nominated Chef.  Kabooki Sushi is currently offering an omakase chef tasting prix fixe menu located at the sushi bar. These seats allow patrons to ogle at the chef's showcase and culinary theatrics. A minimum of three days advance notice is required to ensure the best seasonal ingredients are utilized. The meal lasts 2-3 hours and the last seating is at 7pm.
This Omakase experience is available at both the original East Colonial location and the Sand Lake Road location.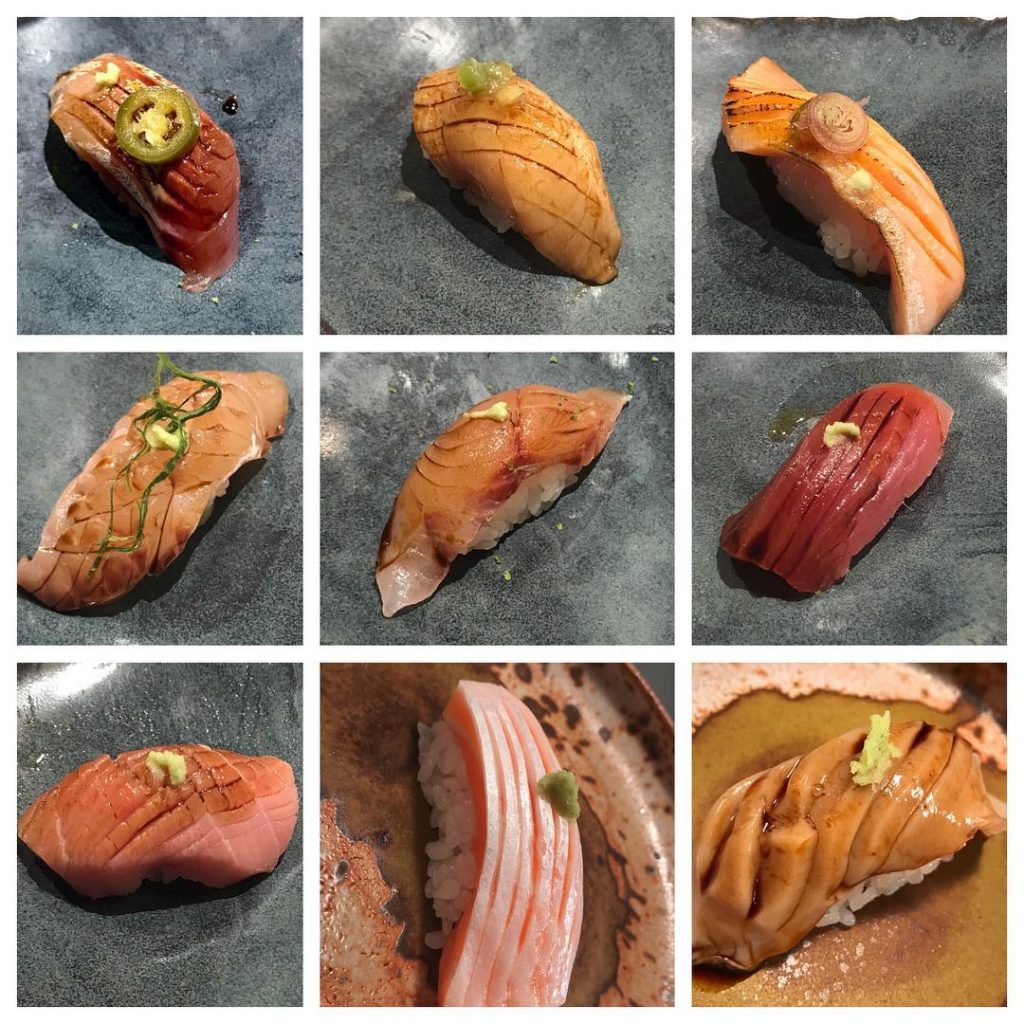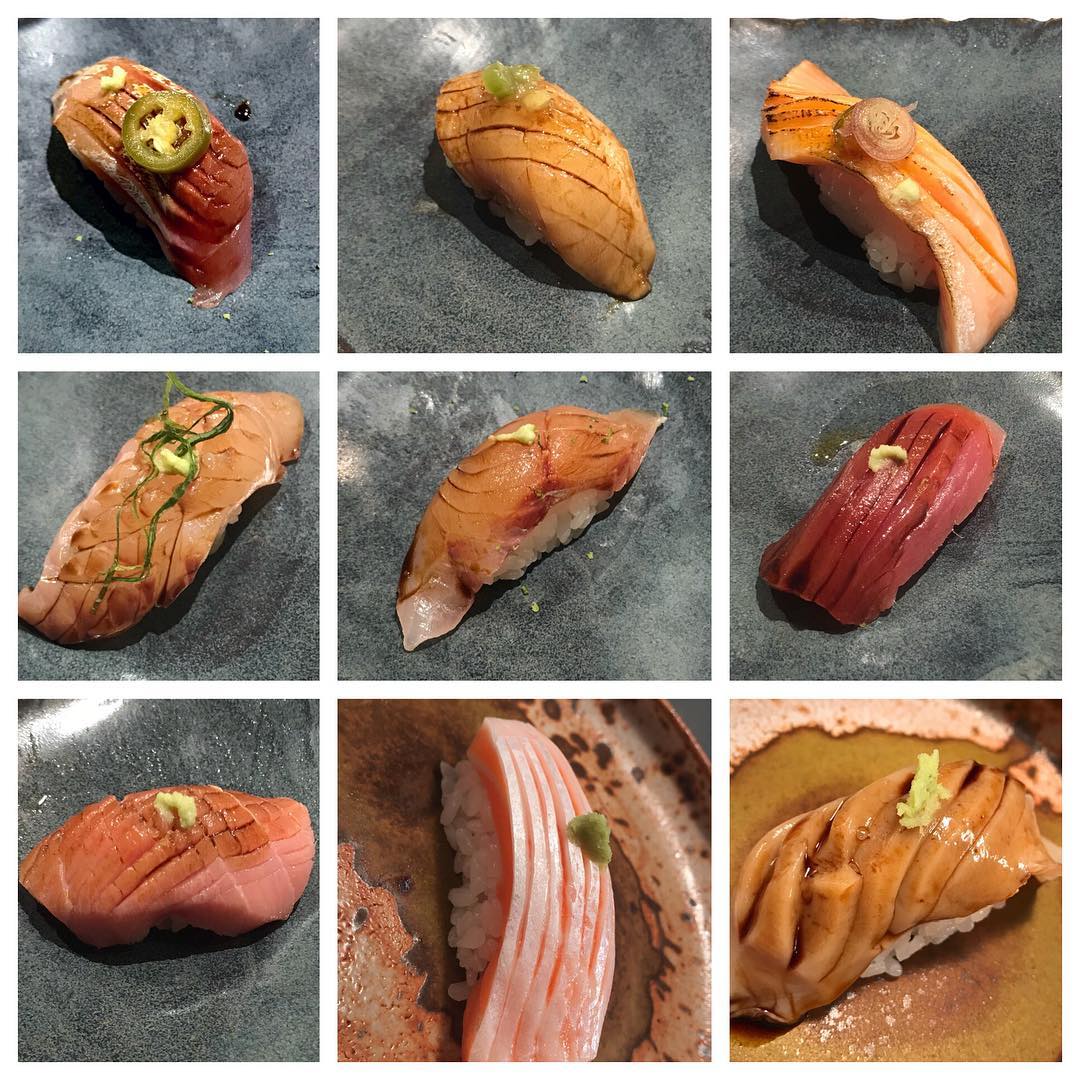 The team at Dragonfly Robata Grill & Sushi shoots to bring a true omakase or "trust the chef" experience for every patron who ventures on this culinary expedition. Call (407) 370-3359 to make reservations. Alternatively, the Chef's Select Menu is a great way to try a variety of plates and authentic flavors.
Named "Best Sushi" by Orlando Sentinel, Orlando Weekly, and Orlando Magazine, Seito Sushi uses the freshest local ingredients to create culinary art with traditional Japanese techniques. The Omakase experience seats up to ten guests for a journey through a sushi adventure.
For reservations at Baldwin Park, call (407) 898-8801.
Also try:
Feature image credit: Dragonfly Robata Grill & Sushi (Photo by Jeffrey A. McDonald)