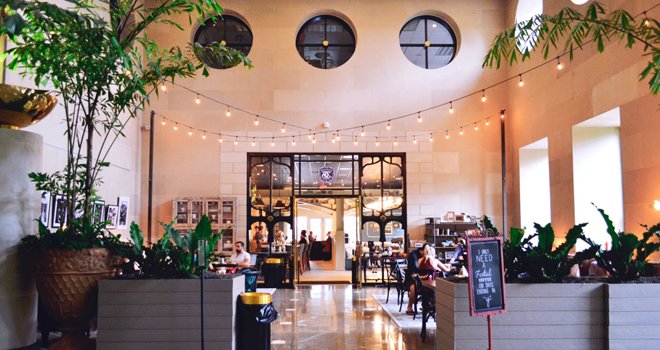 Orlando coffee lovers are fortunate in that there is no shortage of places to get a quality cup of coffee. There are some places, however, that are intentional about where their coffee beans originate. They work to ensure the growers and pickers are compensated fairly. Places like Lineage Coffee and Lobos Coffee Roasters consider coffee a fine art and concoct unique creations beyond your standard cup.
Craft coffee, coffee cocktails, specialty drinks, and same day roasting are a few of the features these coffee experts offer.
Updated July 2022 by Dani Meyering
11 Orlando Coffee Shops and Roasters
Downtown Credo
Lineage Coffee Roasting
Lobos Coffee Roasters
Coterie Coffee Co.
Vespr Coffeebar
CFS
Craft and Common
Bynx
Easy Luck
Axum Coffee
Foxtail Coffee
Credo is a donation-based coffee shop, but there is a list available where one can find suggested donation amounts for each item. They roast coffee with origins in Guatemala and Nicaragua in small batches and in close collaboration with Coffee Roasters Alliance.
Two locations offer a calm and cozy coffee shop that you can feel good about: AdventHealth's Health Village, and inside the North Quarter Market.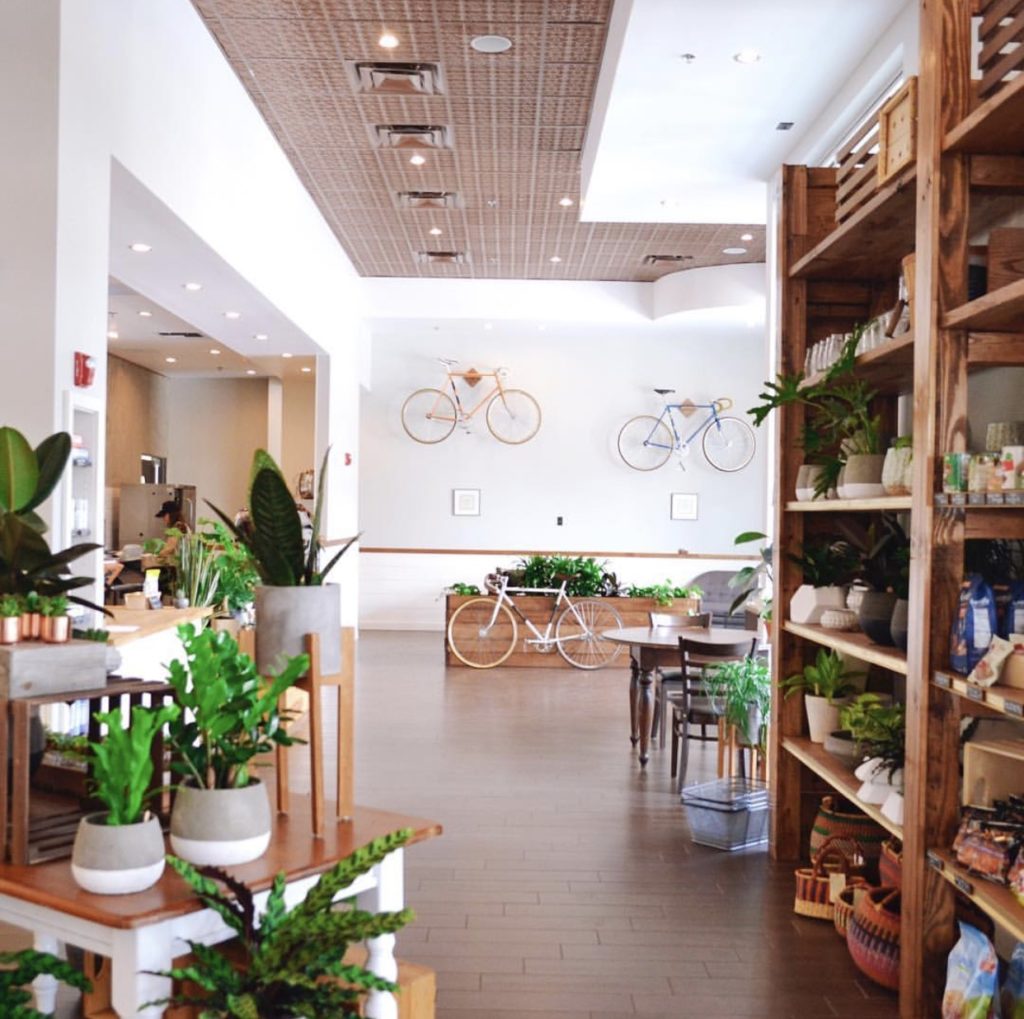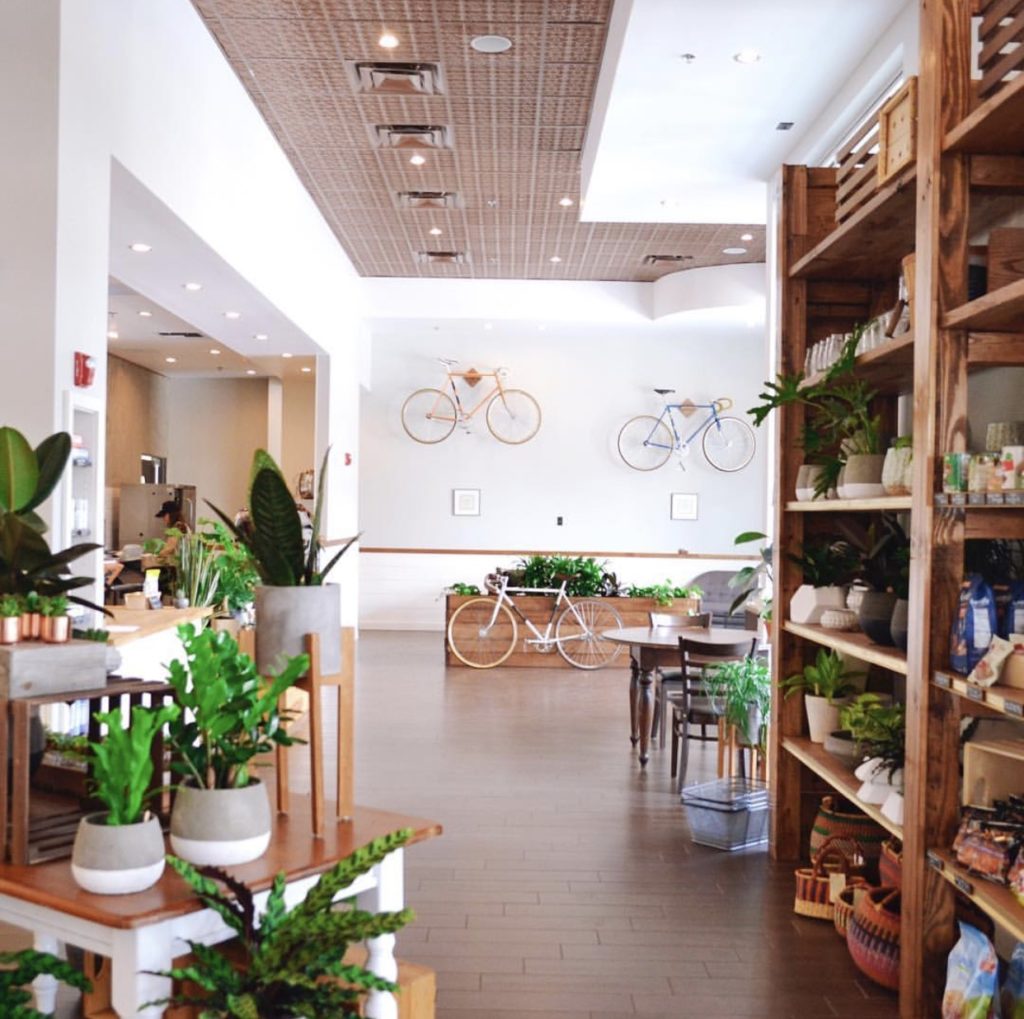 If you've been to a local coffee shop in Orlando, you've probably already enjoyed Lineage Coffee. Lineage Coffee is brewed at various Central Florida locations including Duo 58 in Oviedo, New General in Winter Park, and Lineage's own coffee shop inside East End Market in the Audubon Park Garden District. They roast a variety of single origin coffee beans which rotate from time to time.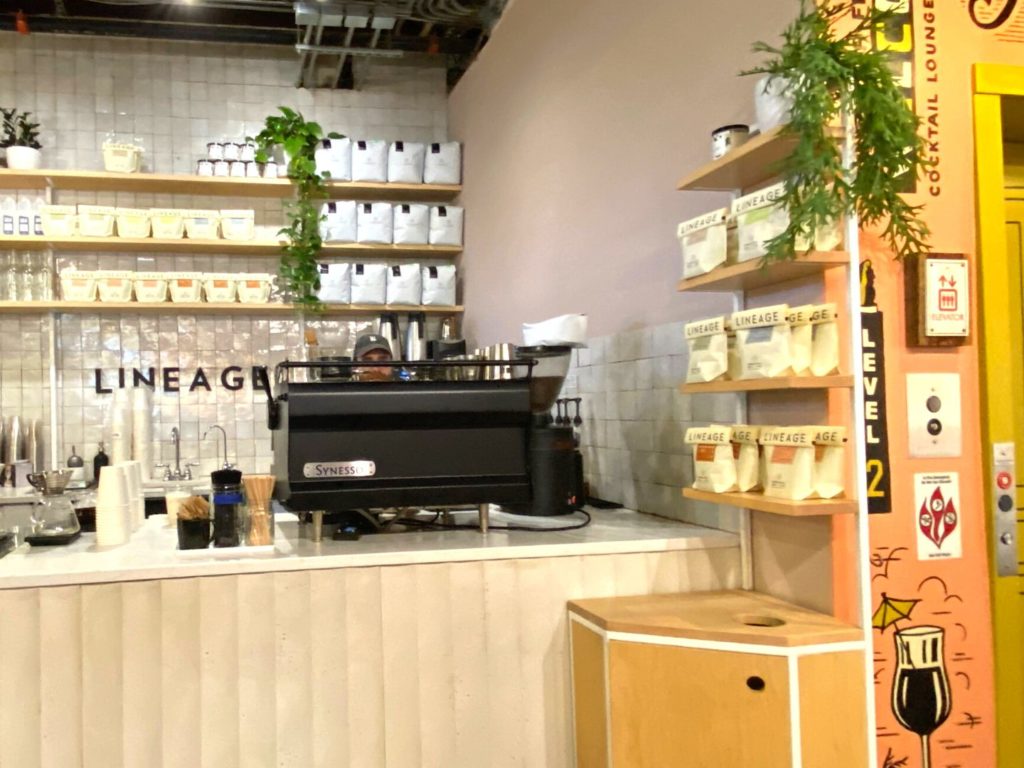 Perhaps one of the most active coffee roasters in Orlando in terms of responsibility is Lobos. They pride themselves on their responsible coffee sources and artisan roasting. The result is some of the most impressive coffee in Orlando. It's an easy excuse to visit Audobon Park, one of the best neighborhoods in Orlando. And their seasonal specialty drinks are worth a visit too.
Coterie Coffee Co has small batch coffee available via online ordering or occasional pop-ups around Orlando. Their Winter Park coffee shop is a popular hangout spot. And, they offer an occasional movie night. Traditional coffee is on the menu, and so are lots of special creations like A Clockwork Orange-Raspberry with seltzer, orange and raspberry syrup topped with a double shot of espresso.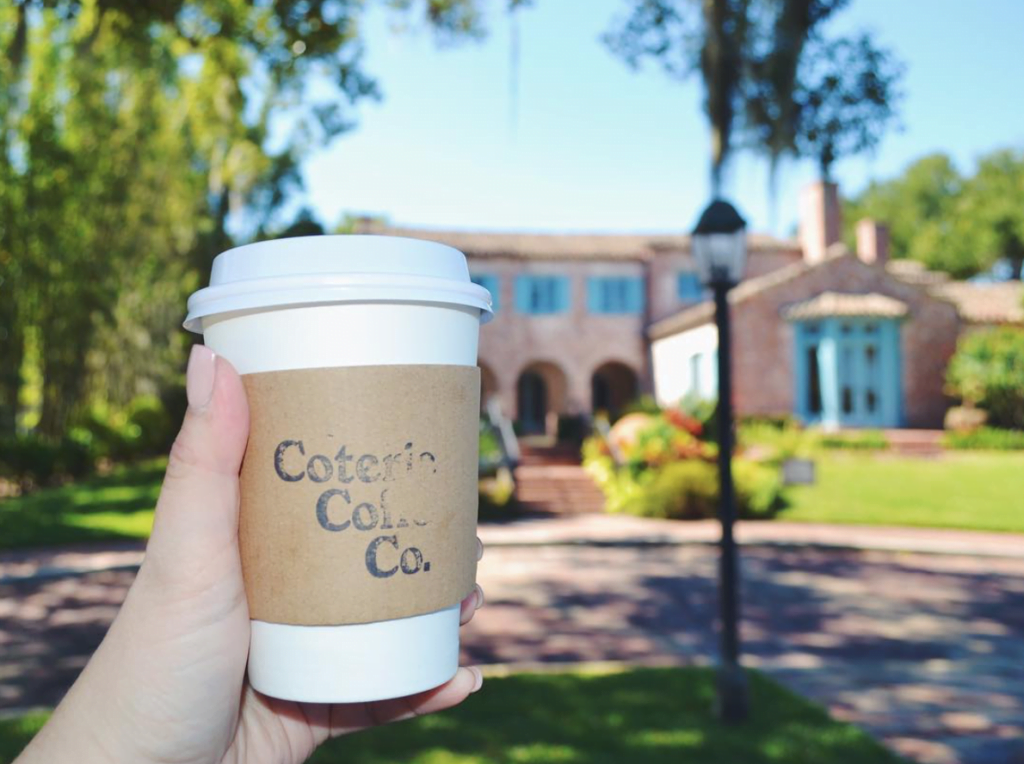 Vespr Coffeebar is located near UCF, so you may have a hard time finding an empty seat. But don't let that discourage you from driving to East Orlando and trying their expertly made craft coffee and cocktails. Vespr serves a wonderful selection of both brewed and iced coffees, as well as tea. Their coffee bean selection changes often.
They make a cup of coffee a work of art, but where their creativity truly flourishes is with their cocktails, which change seasonally.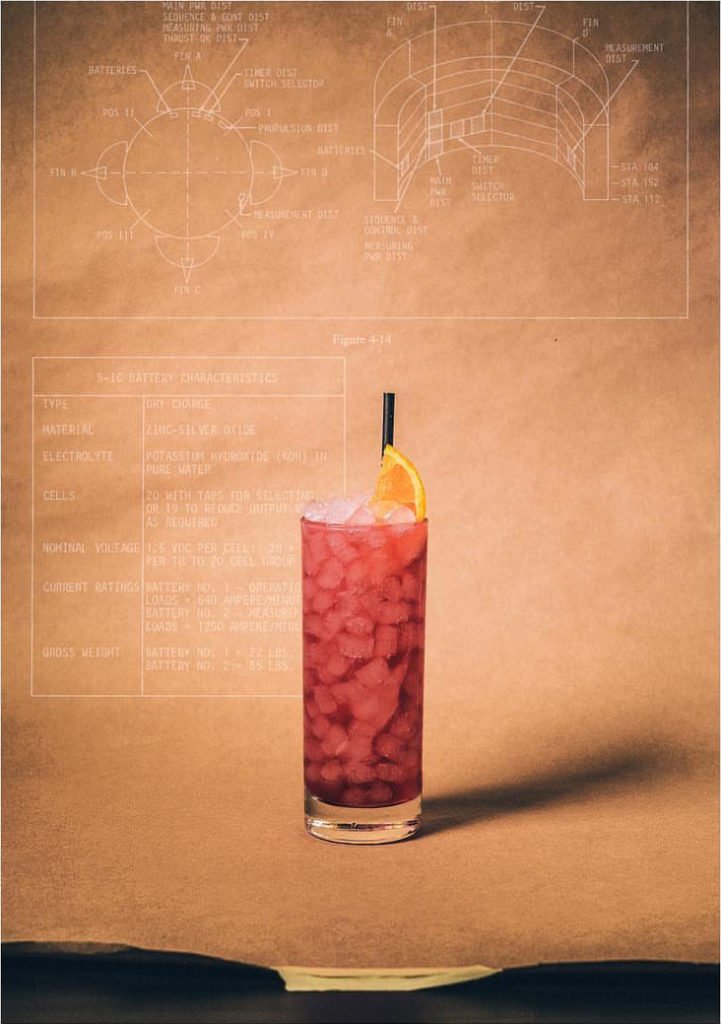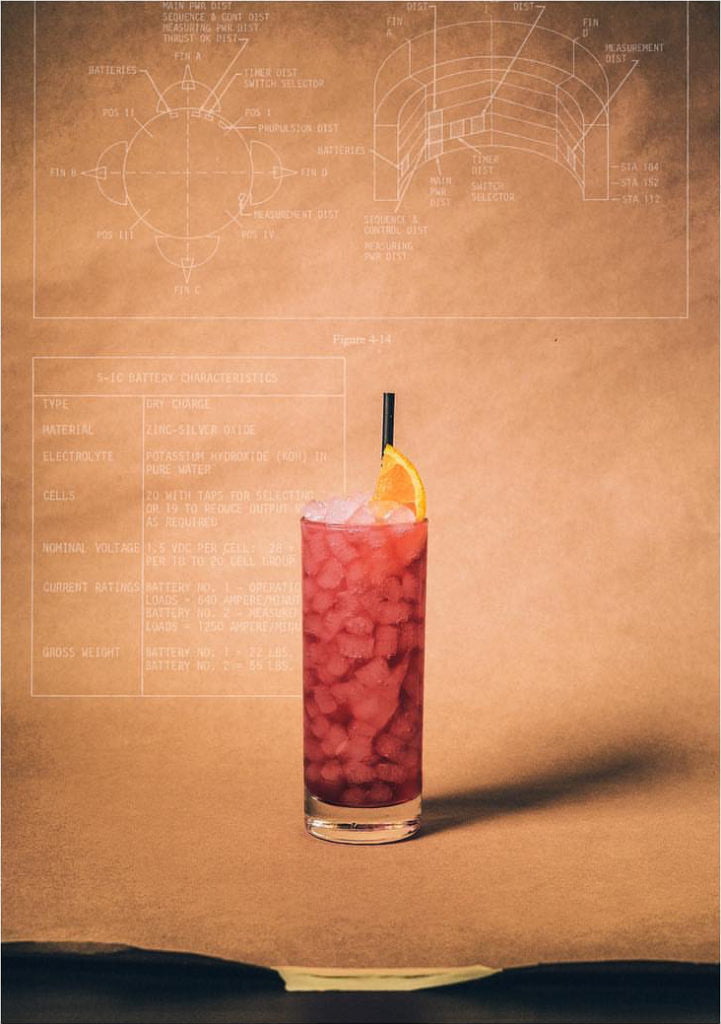 Established in Colombia in 2010, CFS is a company focused on high-quality coffee, among the magnificent Colombian Coffee. CFS is a franchise with multiple locations around Orlando including
Winter Park, Downtown, Kirkman Rd., Lake Nona, Dr. Phillips, Lake Mary. The interior of each location is abundantly cozy – great for dates or meeting up with friends.
While the quality of Craft and Common is high, there is no judgment on what you order. Go for something gourmet and different, or stick with whatever is comfortable. It's okay. The bright and airy interior is the perfect escape from the hustle and bustle of downtown Orlando, just outside the door.
READ: Unique Coffee Shops in Orlando for a Low Key Date
Bynx is a proudly family-owned-and-operated small business located in downtown Orlando, Florida. Besides sipping on excellent coffee you can browse used vinyl, collectible books, as well as music and counterculture ephemera. Serving up specialty coffee, wine, beer, and light eats in the café make this a spot to spend some considerable time.
They work with local roaster Otus Coffee to ensure a high standard of coffee.
Another absolute gem for Orlando coffee, Easy Luck is super chill. Specializing in local roasts and bringing in exclusive beans from sources around the country, you'll sip on distinct coffee. The Florida Fog Tea Latte is an excellent choice for something unique.
What started as a dream turned into a family-owned business which soon turned into two locations. Axum Coffee is a community-oriented coffee shop with locations in Winter Garden and Apopka.
Axum Coffee is truly intent on responsible sourcing. Their beans come from Balzac Brothers, a renowned bulk green bean importer with a history dating back to 1852. Through direct trade relationships with farmers themselves, Balzac Brothers is a respected coffee bean provider.
One of the most popular coffee shops in Orlando, Foxtail Coffee roasts seasonal organic Arabica coffee.  Foxtail has locations in practically every corner of Central Florida.
One of the most notable locations is the coffee bar at DoveCote, serving up craft coffee cocktails including the Green Galleon (a matcha cocktail) available during DoveCote's brunch. For the Foxtail experience at home, you can order bags of their coffee on their website, and their immensely popular bottled cold brew.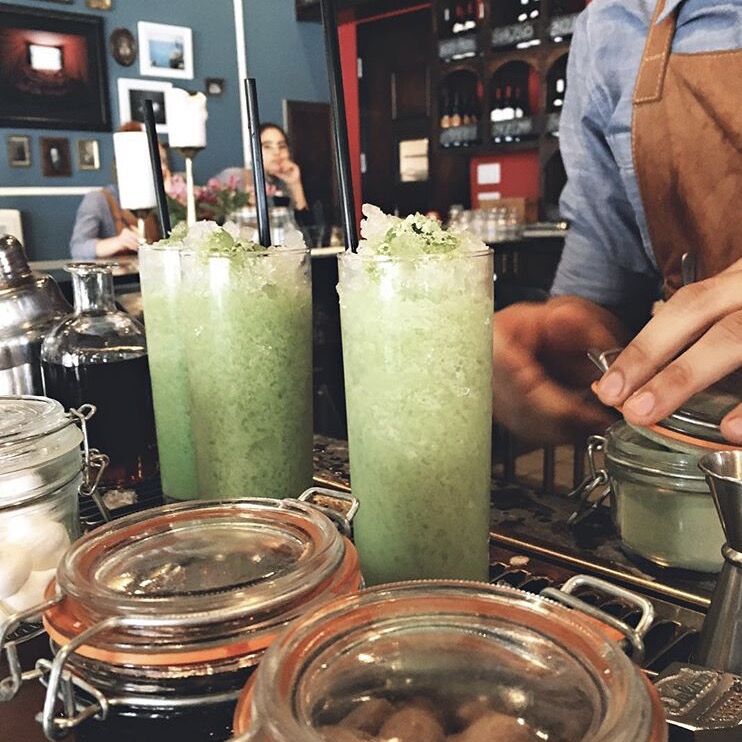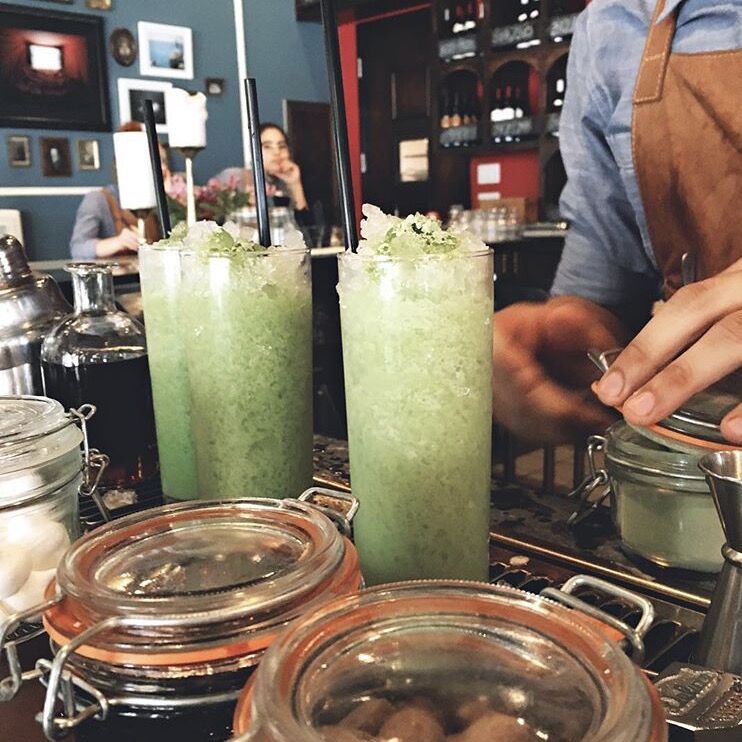 Local Orlando Coffee Roasters and nearby…
Feature image, Foxtail Coffee in DoveCote by Arlene Laboy
READ NEXT: Unique Coffee Shops in Orlando for a Low Key Date