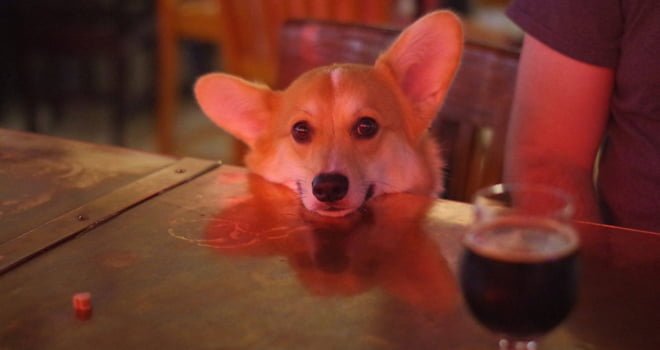 Leaving your pup at home while you hit the town for date night can bring about some serious feelings. All dog owners can agree on one thing; it's tough to consistently leave behind our furry family members. Whether you own a house-trained angel or a paper shredder on four legs makes no difference. Our list of dog-friendly date ideas where your pup is a warmly welcomed addition will help.
Dine, drink, play, and stay or have a getaway with the whole family.
Updated August 2022 by Dani Meyering
Dog-friendly Dining
Here are a few places to sit and stay awhile, some with special pet perks.
Park Avenue in Winter Park is one of the most dog-friendly places in all of Orlando. Numerous boutiques and restaurants leave bowls of treats and water out on the sidewalk, and nearly every restaurant with an outdoor seating area is pet-friendly.
View our list of dog-friendly restaurants in Winter Park and Maitland to plan an outing.
Additionally, the weekly Winter Park Farmers' Market is dog-friendly.
Another charming part of town puts two neighborhoods close together. It's hard to choose which we like better for a date night, so we put together a list of dog-friendly restaurants in Clermont and Winter Garden.
Of course, the Orlando proper area has plenty of options. From downtown Orlando hot spots to nearby neighborhoods in the metro area, there are lots of places for a date night or date day. Browse our guide to dog-friendly restaurants in Orlando.
MORE OPTIONS…
Highball & Harvest
Soak up lake views on the spacious, covered terrace at Highball & Harvest, located at the Ritz-Carlton Orlando, Grande Lakes. The entire patio area offers a dog-friendly dining experience.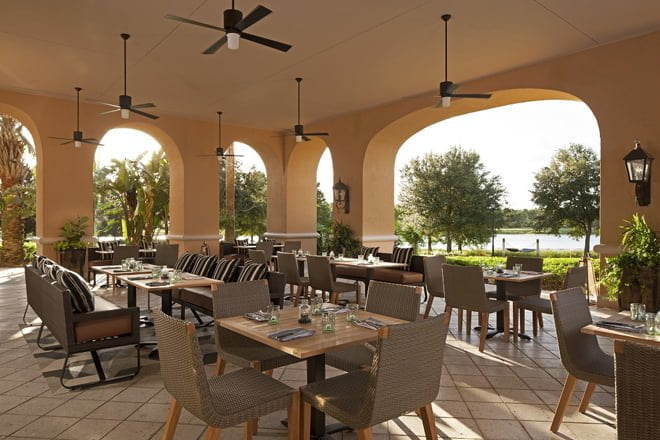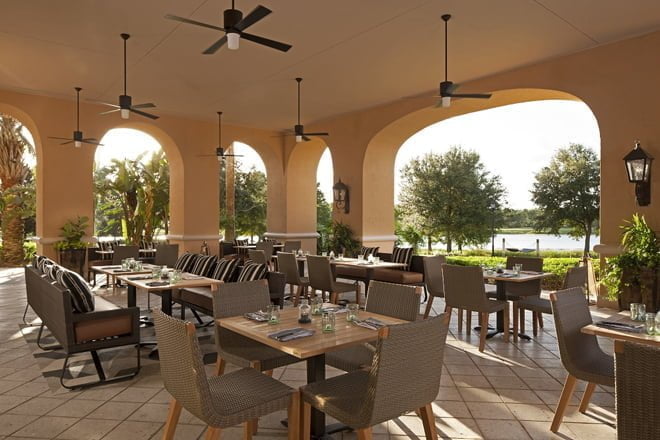 Reyes Mezcaleria
In addition to Seito Sushi and The Osprey Tavern in Baldwin Park, Jason & Sue Chin's latest restaurant, Reyes Mezcaleria, follows suit by offering dog-friendly dining outdoors in downtown Orlando. The patio has undergone some improvements to become more dog-friendly.
World of Beer
At World of Beer's downtown location, the back patio is dog-friendly and offers a picturesque view of Lake Eola. After your meal, take a walk around Lake Eola Park, another notoriously dog-friendly spot downtown.
Yellow Dog Eats
Chow down on an epic (if slightly messy) sandwich creation at this restaurant in Gotha while your pup hangs out by your side. The spacious outdoor patio in the rear of the restaurant is dog-friendly.
Note: Some restaurants list their pet policy in the FAQ section of their website, but when in doubt call ahead and ask.
DRINK
Sip some brews and relax with your pooch at these welcoming establishments.
Playalinda Brewing Company
Both Playalinda Brewing Company locations in Titusville invite you to drink with your pup in tow. At the Hardware Store location, dogs are allowed out front on the patio. The Brix Project location boasts house-made dog treats made with peanut butter, bacon scraps, and spent grain leftovers. Dogs are allowed in the beer garden at this location. Bonus: brunch is served Sundays from 10am-1pm!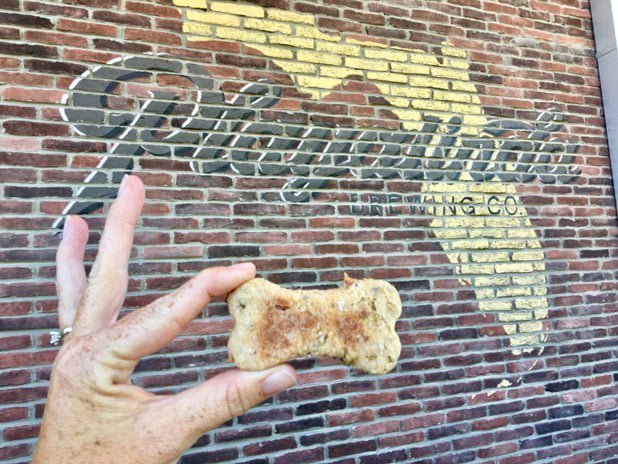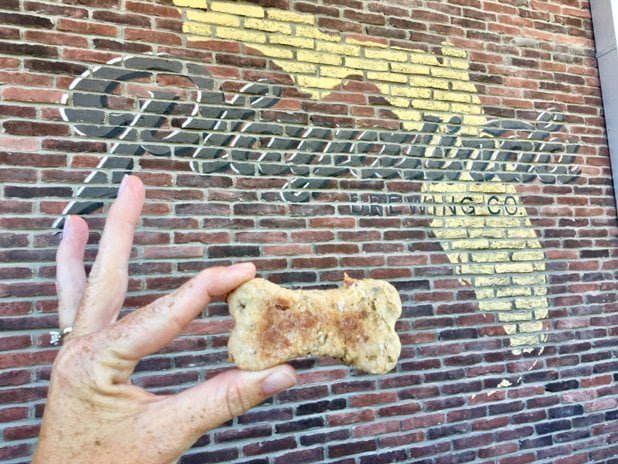 Wop's Hops Brewing Company
Make your way to Historic Downtown Sanford to visit this neighborhood brewery that is so dog-friendly they've crafted an entire dog menu. While you sip a refreshing craft beer and indulge in a famous "Wop-Sicle" (meatball on a stick), your pooch can lap up Bowser Beer (no hops, dog-safe beer with glucosamine) and chow down on diced chicken breast, mut-ball meatballs, and bow-wow bacon. You can even get your dog a six-pack of dog-friendly beer to take home.
More dog-friendly breweries:
Ellipsis Brewing (dogs welcome inside)
Crooked Can Brewing Company (outdoor patio)
Alestone Brewing Company (outdoor patio)
PLAY
Dinosaur World
True, Dinosaur World is slightly kitschy, but this dinosaur-themed park in Plant City welcomes dogs of all sizes as long as they are on a leash and well-behaved. Let this be your excuse to reconnect with your inner-child for the day. Admission is $19.95 for humans, and free for dogs. After your visit, make your way to Keel & Curley Winery/Two Henry's Brewing for craft beer, wine, and bar fare. The covered outdoor patio is dog-friendly.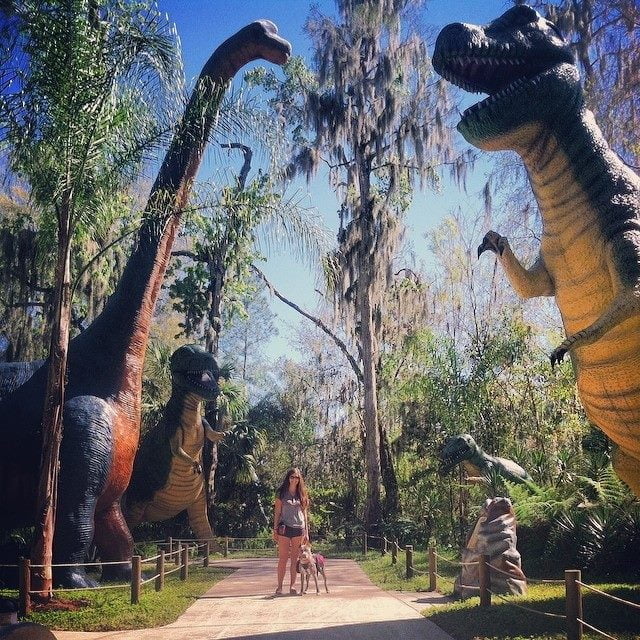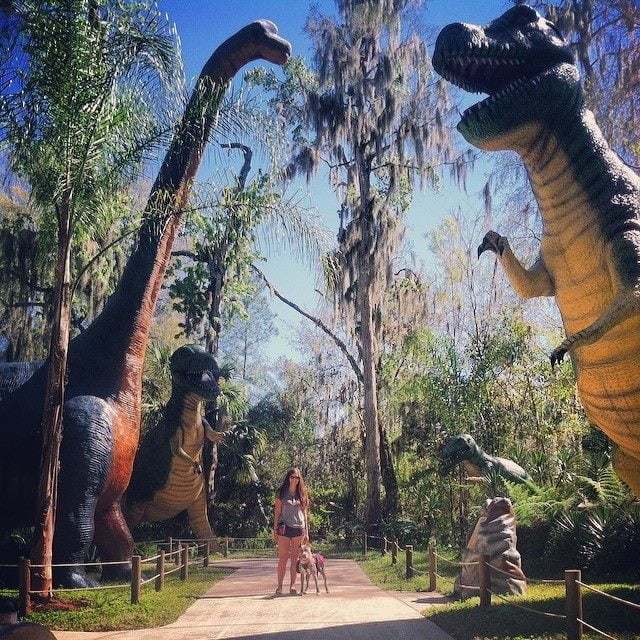 Ft. De Soto Dog Beach
Make the 2-hour drive from Orlando for a beach day that won't require you to leave your dog behind. The Paw Playground located within Ft. De Soto Park (south of Saint Petersburg) features a dog beach in addition to fenced in play areas. Dogs are welcomed (on a 6-foot leash) in the rest of the park, with the exception of the other beach areas. Locals rank this beach as one of the best dog-friendly date ideas.
Mennello Museum of American Art
Appreciate art with your favorite sidekick in tow by visiting the Sculpture Garden at the Mennello Museum of American Art. The outdoor garden is so dog-friendly they offer a special Pet Membership for your furry family members. The $25 membership includes a personalized membership ID, a 10% discount to participating pet businesses, free and/or discounted admission to pet events, a photo of your pup on the museum's pet membership page, and a free dog bag dispenser. Don't miss the upcoming Brunch With Your Pup event on January 7, 2018 which includes a catered doggie buffet for humans and dogs.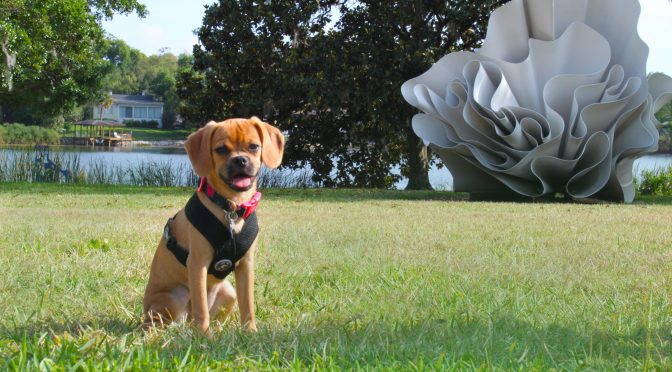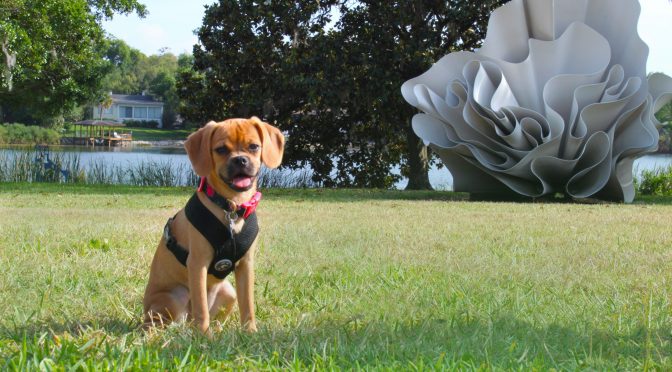 Mead Gardens
This peaceful garden offers free admission and pets are always welcome. Quiet trails, boardwalks, and a butterfly garden create a quiet and tranquil space. There are plenty of places to set up a picnic for extra date appeal…as long as you don't mind the company of a fluffy third wheel.
Celebration
Like Park Avenue in Winter Park, Celebration is a welcoming, dog-friendly district. There are paved walking trails and boardwalks weaving around tranquil lakes, a dog-friendly boutique, restaurants with ample outdoor seating, and plenty of places to stop for water. You'll find courtesy doggie bags along the trails in case you forget yours at home.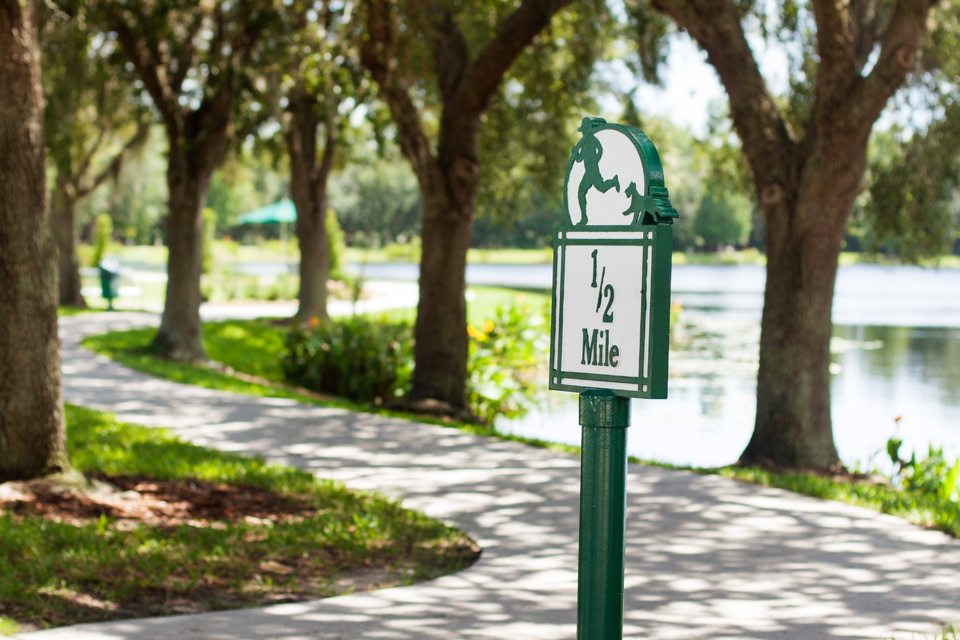 ---
Orlando Area Dog Parks for a Fur Filled Day Date
---
STAY and GETAWAY
Instead of leaving your dog at the kennel, take a weekend getaway together where everyone is welcome. Check our full guide to dog-friendly hotels in Orlando for more ideas.
Stay: The Alfond Inn
The Alfond Inn offers plenty of dog-friendly date ideas. This posh, yet approachable hotel in Winter Park is one of our favorite staycation ideas for Orlando couples.
Getaway: St. Augustine
St. Augustine offers a wide variety of accommodations, restaurants, and activities that allow dogs. The St. George Inn is pet friendly (up to 25 lbs) and located on historic St. George Street. If you'd like to stay beachfront, head to the House of Sea & Sun. This bed and breakfast is pet-friendly and there are no additional pet fees. Our list of pet-friendly getaways for couples has even more ideas.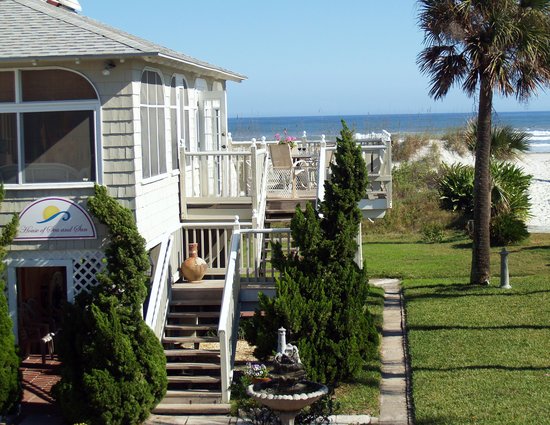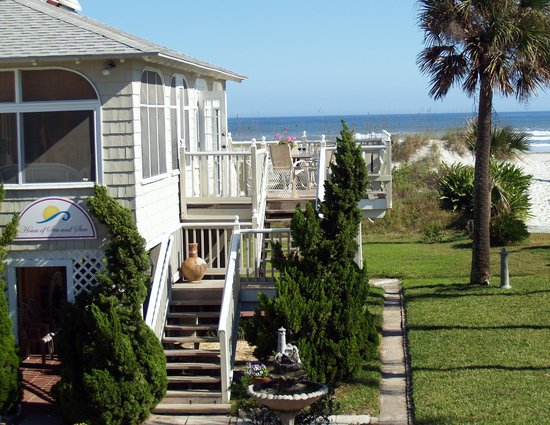 Here are a few more ideas for a pet-friendly getaway.
Don't have a dog? Volunteer!
Orange County Animal Services, Osceola County Animal Services, and Pawsitive Shelter Photography are a few great local organizations to get involved with as a couple. We love this volunteering as part of these dog-friendly date ideas.
Seminole County Animal Services just announced a new "Hound Around Town" program. This new program allows for a vetted dog to be taken away from the shelter for two hours by a trained volunteer. The volunteer can take a walk on one of Seminole County's trail systems, enjoy a stroll in one of our city/County parks and/or enjoy brunch at a partnering restaurant (with outdoor seating).
Feature image credit: Orlando Brewing