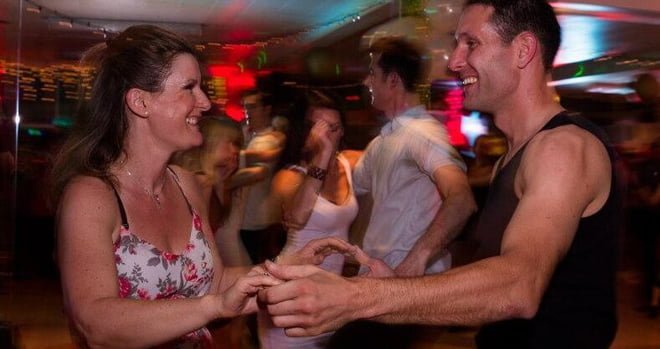 From Bachata to Merengue and Cha-cha to Salsa, nothing will amp up the heat in your relationship quite like a night out dancing. While you may feel out of your comfort zone at first, dancing is a great way to connect with your partner. Even beginners can master simpler dances like the Bachata and Merengue. Grab your dancing partner and hit the town – Orlando is home to several great dance schools as well at Latin dance clubs where you can show off your new moves!
Updated September 2022 by Dani Meyering
Hispanic Heritage Month in Orlando is September 15 – October 15
Latin Dancing in Orlando: Classes, Clubs and Events
Common Types of Dance
The term "Latin dance" describes a wide variety of dances including both competitive and social dances. No matter which you choose, all styles are intimate, fast-paced, and fun.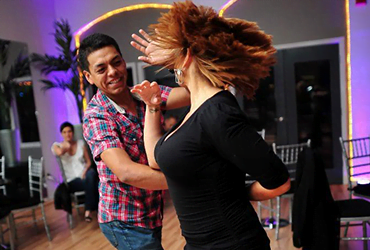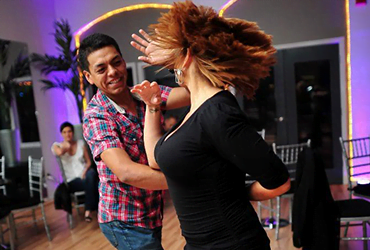 Bachata: This is the first Latin dance I learned, and it's incredibly easy to pick up. Originating from the Dominican Republic, it's simple to master the basic side-to-side movements. Once you're more comfortable, you can add in your own flavor and embellishments on the dance floor.
Merengue: This dance also originates from the Dominican Republic and is simple to learn. The beat is easy to follow, and the motion is primarily in the hips. The movements are similar to marching.
Salsa: Salsa is one of the most recognizable forms of Latin dance and is characterized by faster steps and turns.
Other common Latin dances include: Cha-cha, Bolero, Rumba, and Samba.
ORLANDO DANCE CLASSES & PRIVATE LESSONS
Are you a Latin dancing newbie? Classes are a great way to get started. You'll be learning from a trained instructor alongside other beginners, and some groups organize outings where you can practice what you've learned with the class.
Arthur Murray Latin Dance
Arthur Murray has five different Central Florida locations. Each location teaches a wide variety of Latin dance styles including: Bachata, Rumba, Merengue, Salsa, Samba, and Bolero among others. Make sure to take advantage of the new student offer – your first lesson is free.
Multiple locations
407-915-4607
arthurmurraycentralfl.com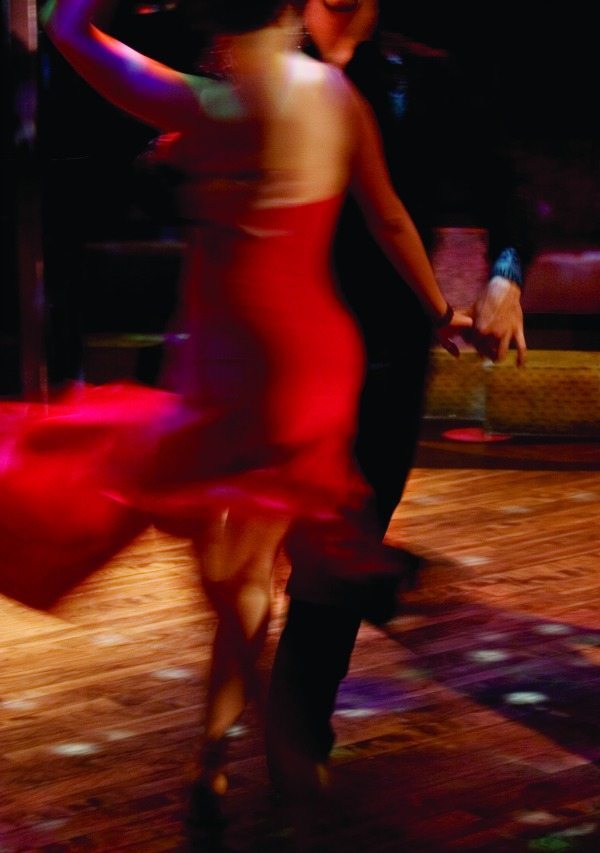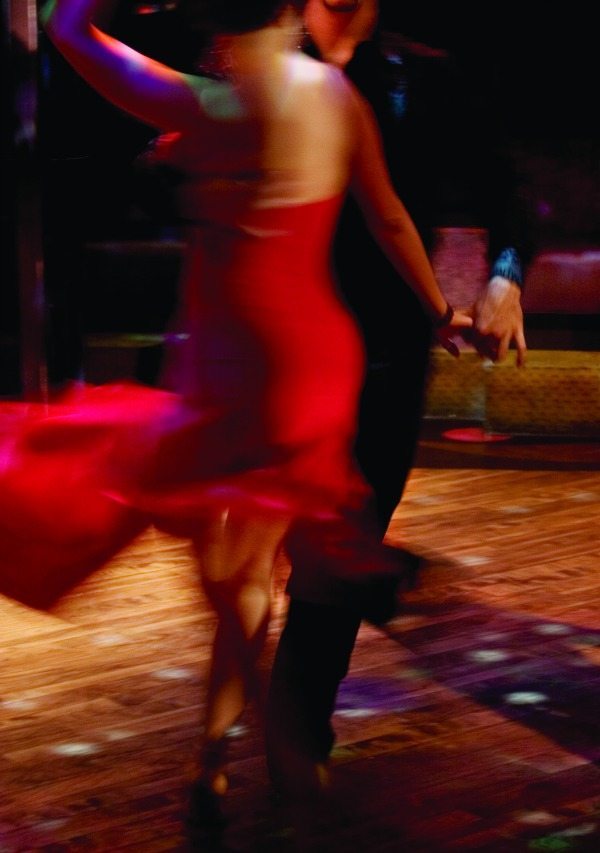 Nanette's
There are multiple locations to learn Latin dance in Orlando from Nanette's. Depending on what side of town you're in, you'll be able to find a location near you, including Orlando, Longwood, Deltona, and Celebration. Classes range from beginners to advanced and styles include Rumba, Salsa, and Samba. Classes are 8 weeks long and cost $116/person.
Multiple locations
386-532-2624
nannettesballroomdance.com
Salsa Heat
This dance studio specializes in Latin dance. Learn Bachata, Salsa, Cha-cha, and Ballroom dancing. In addition to classes, enjoy Friday night Salsa socials. Class prices vary depending on location, check the website for details and class times.
Salsa – Tuesday & Thursday Nights
Beginners 1, Beginners 2 & Intermediate 1: 7:00pm – 8:00pm
Intermediate 2 and Advanced 1: 8:15 – 9:15pm
Bachata – Tuesday & Thursday Nights
Beginners & Intermediate: 8:15 – 9:15pm
North Orlando – Maitland | Salsa Heat Orlando (salsaorlando.com)
Multiple locations
407-275-0943
salsaorlando.com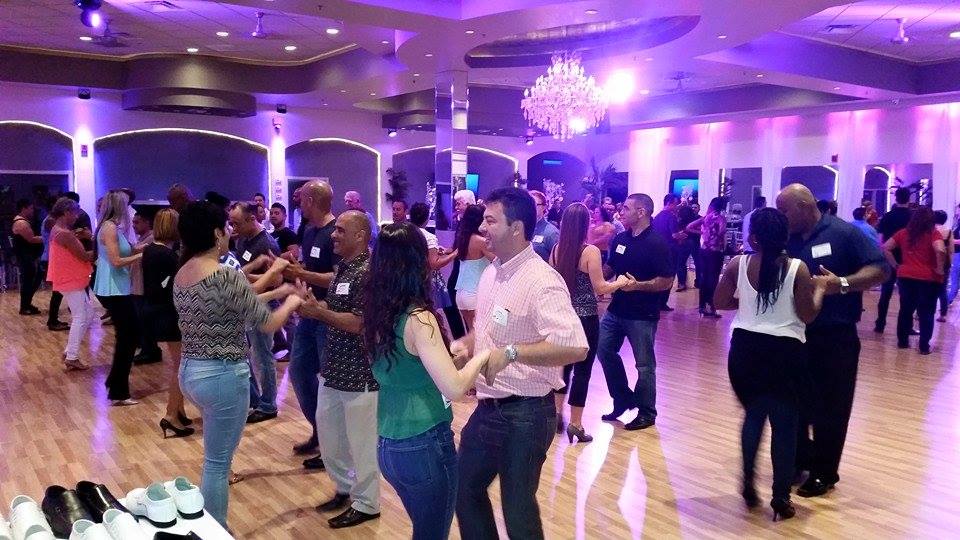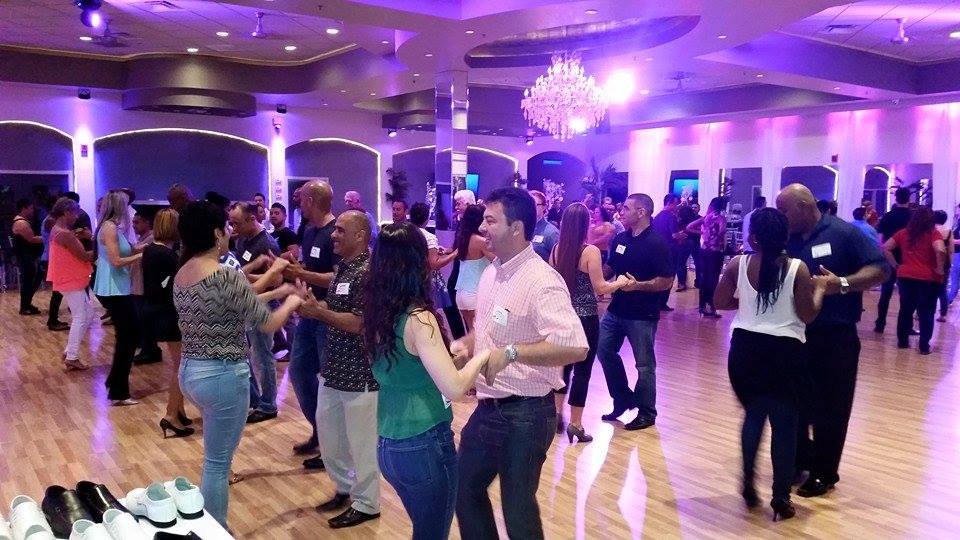 ORLANDO LATIN DANCE CLUBS
After you have a few dance classes under your belt, the next step is to get out there and show off what you've learned! Here are some great Latin dance clubs around town where you can shake your stuff:
Cuba Libre Restaurant & Rum Bar
Restaurant by day and lively dance club by night, Cuba Libre is a one stop shop for an evening of dining, drinking, and dancing in Pointe Orlando. On Friday and Saturday evenings beginning at 10pm, the restaurant transforms into a hub for Latin nightlife. Enjoy Merengue, Salsa, Bachata, and Latin music until 2am.
9101 International Drive, Orlando
Cuba Libre celebrates Hispanic Heritage Month with a special "Tour of Cuba" Menu. From September 15 to October 15, the restaurant will offer a "Tour of Cuba" three-courses prix-fixe menu at ($40). The three-course meal features numerous traditional and classic Cuban dishes from the restaurant's regular menu.
Mango's Tropical Café
You don't have to wait until the weekend to show off your moves; Mango's offers nightly entertainment and dancing. The huge restaurant includes eight different bars and amazing dinner shows. Dinner shows include Merengue, Salsa, and more. After dinner, stick around for Latin dancing late into the night.
8126 International Drive, Orlando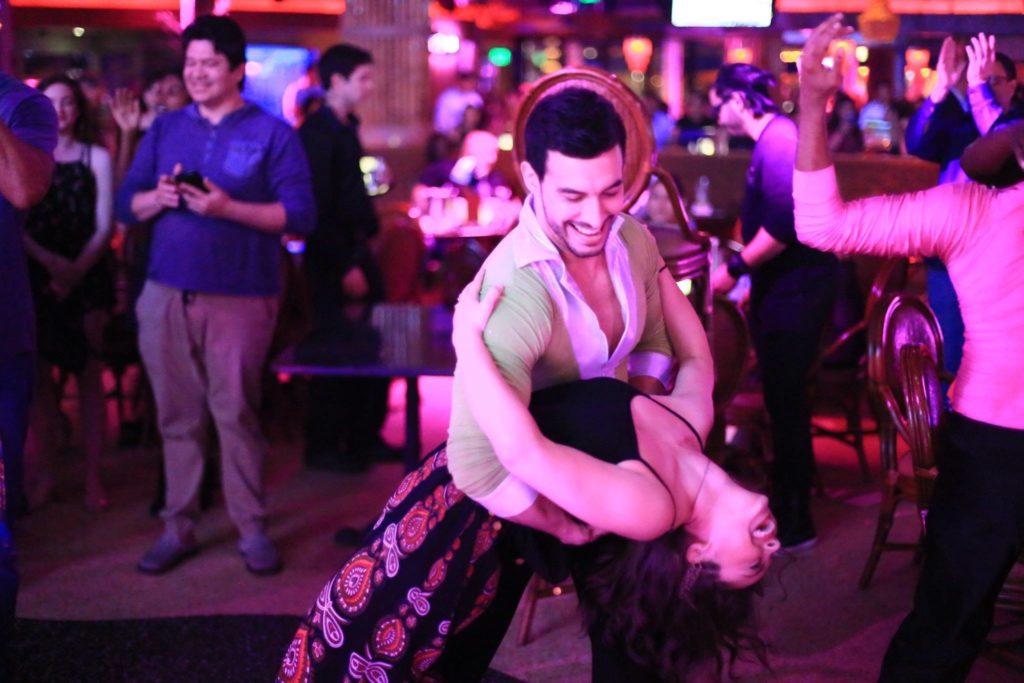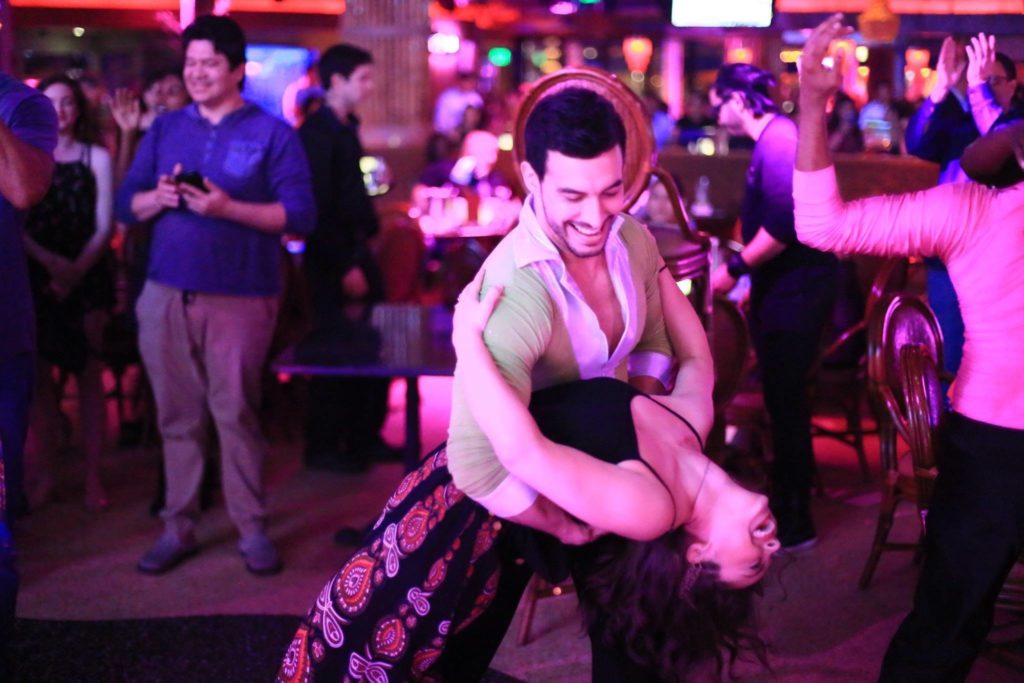 Fuego Night Club
This vibrant Latin club in Orlando is perfect for truly immersing yourself into the world of Bachata, Merengue, and Salsa music and dance. For a full date night, stop at Agave Azul for dinner and drinks before dancing the night away. Club hours are Thursdays – Saturdays from 9:30pm-2:45am.
11370 Orange Blossom Trl S., Orlando
UPCOMING LATIN DANCE EVENTS
Keep an eye out for Tuffy's Salsa Night in Sanford. This fantastic Salsa Night near Orlando usually takes place at the beginning of each month.
Dance festivals package everything you love about dance into one event: dancing, performances, parties, and more. Here are several upcoming events in Orlando for dance lovers.
Unity of Dance Festival
September 23 – 26, 2022
Just in time for Hispanic Heritage Month in Orlando
This upcoming festival includes 4 full days of celebrating dance. Enjoy pool parties, shows, workshops, 50+ dance classes, entertainment, and more. Full tickets as well as single night passes are available.
theunityofdancefestival.com
Noche de Sabor, or "Night of Flavors"
Friday, September 30, 2022
Museum of Illusions Orlando
In celebration of Hispanic Heritage Month. From 6 to 9 p.m., the interactive attraction will throw an exclusive fiesta featuring a live band, DJ and salsa dancers.
moiorlando.com
Orlando Salsa Congress – annually in July
This event is billed as a "dance vacation" and includes several days worth of pool parties, concerts, performances, workshops, and even a Salsa bootcamp for beginners.
orlandocongress.com