It wasn't until I left my hometown, Winter Park, and traveled abroad that I realized how special it is to have a street like
Park Avenue
in a community. Park Avenue embodies one of Europe's most celebrated civic designs–the strolling promenade. Its cobblestoned streets, Central Park, and tasty Park Avenue Restaurants are beloved by all who amble along its sidewalks. With restaurants and cuisines to match its worldly vibe, Park Avenue is brimming with fresh food and local ingredients. The old oaks dripping in Spanish Moss shade the streets where you can dine al fresco most of the year. So for your next day date or date night, grab a croissant and explore Park Ave's
hidden courtyards
, sip an espresso while sitting in its rose garden, or pick up a baguette and lounge on its open lawn.
Updated September 2022 by Dani Meyering
Boca Winter Park
358 N Park Ave Suite A, Winter Park
bocawp.com
At the heart of Boca's mission is freshly prepared farm-to-table-fare. They believe everyone benefits by using local ingredients from farmer, to chef, to diner. Check it out for happy hour, lunch, dinner, or brunch. Everything is prepared fresh with a vibrant taste. If you're looking for a chef-prepared meal without the hassle of dining out, try their $29 take home meal for two, available Mon-Friday from 4-9pm.
Garp & Fuss
348 N Park Ave #5, Winter Park
garpandfuss.com
Having watched a string of restaurants and eateries try and fail to make it in this location at the quieter end of Park Avenue, I'm pleased to finally see Garp & Fuss breaking the streak. This American gastropub has charm and character. You'll be hard-pressed to find the perfect spot to dine within this five-roomed restaurant. There's something for everyone on the menu whether it's wings, burgers or salad.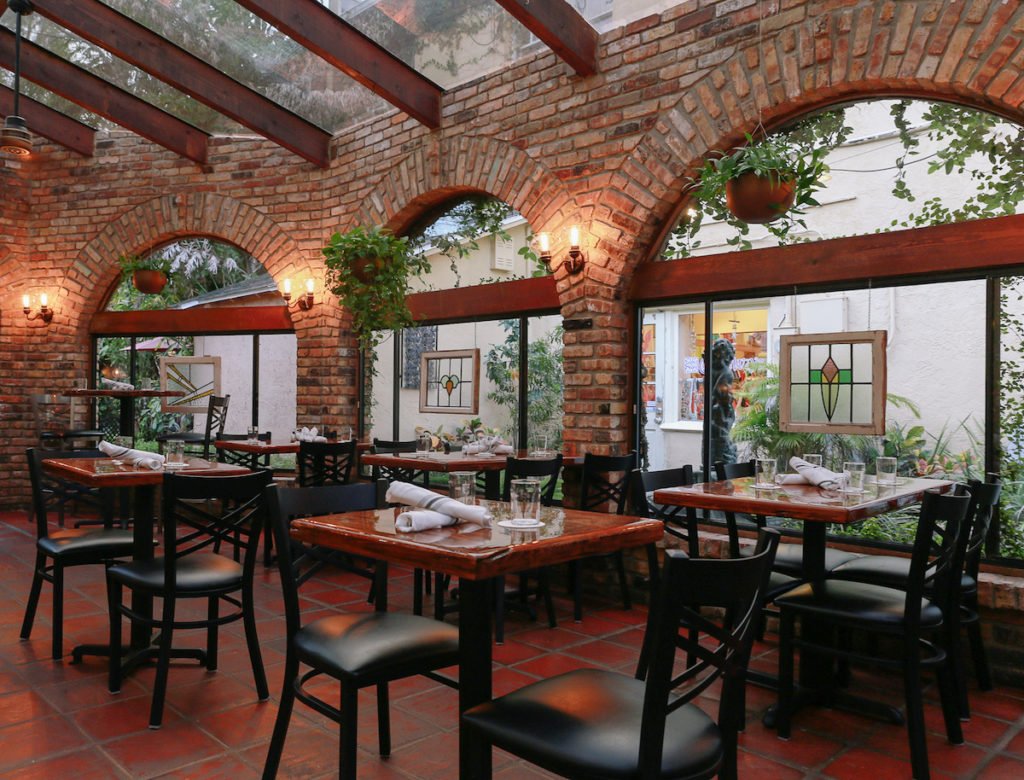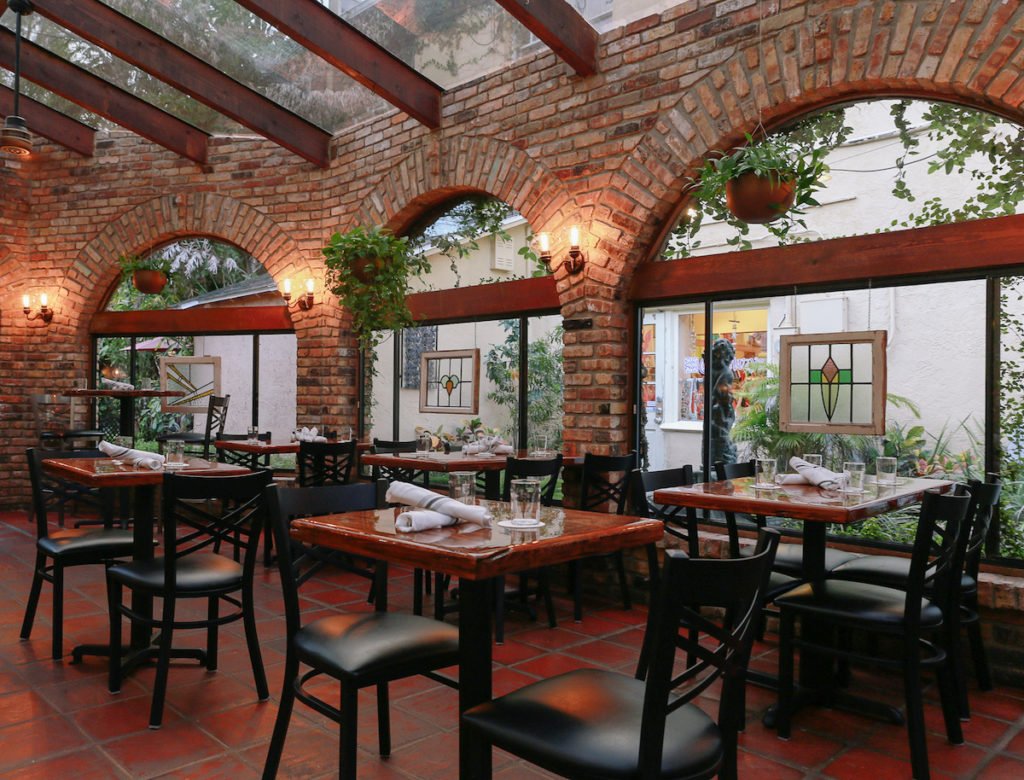 Orchid Thai
305 N. Park Avenue, Winter Park
enjoyorchidthai.com
You'll find all of your Thai favorites on the menu at Orchid Thai, like green curry and pad thai. Orchid Thai prides itself on house-made soy sauce, among other specialties like homemade coconut ice cream and a full gluten-free menu. Their use of fresh vegetables and proteins like shrimp is sure to impress. Sit inside or outside at this elegant spot.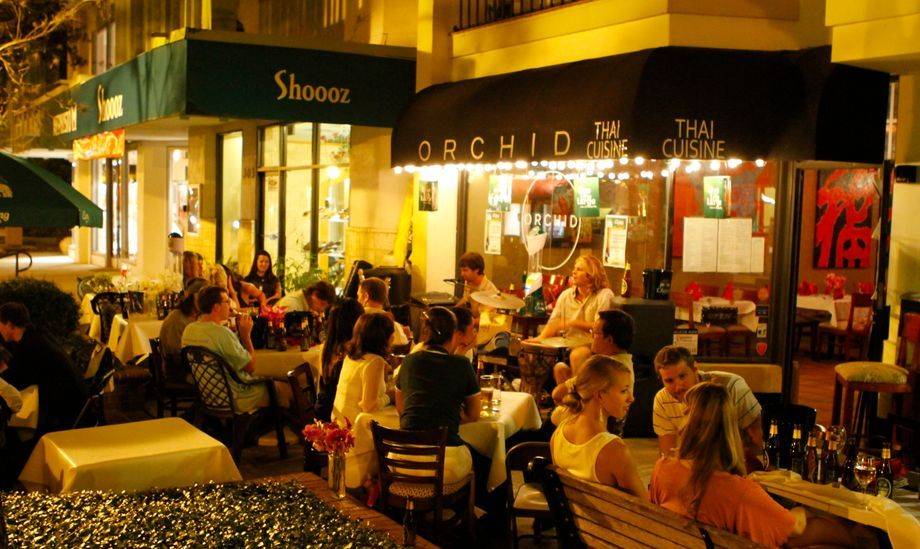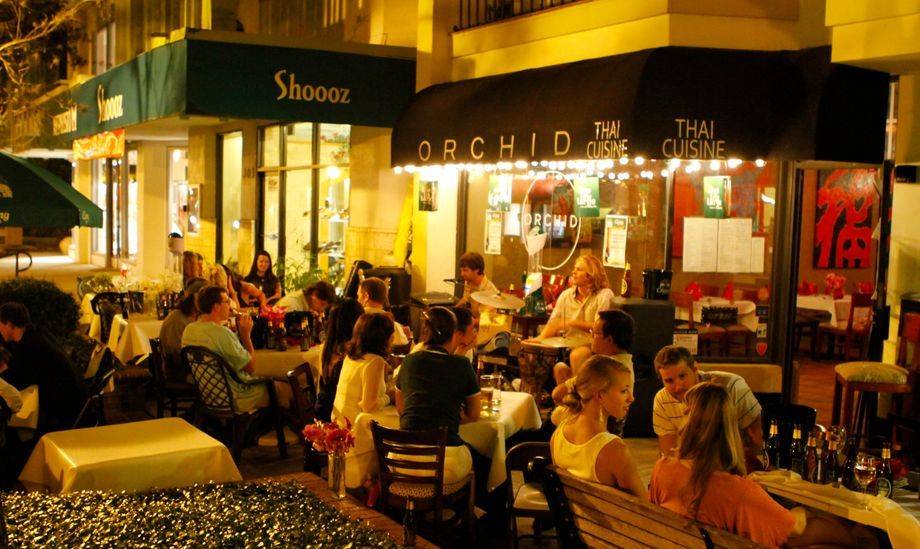 Briarpatch
252 N Park Ave, Winter Park
thebriarpatchrestaurant.com
This breakfast and lunch spot is ideal for a boozy brunch. No reservations are allowed at this local favorite, so arrive early if you want a full stack of their raspberry lemon creme pancakes (which you do). Consider adding some eggs or other protein to your meal so you can enjoy some brunch cocktails. Favorites like Bourbon Blackberry Lemonade and Blood Orange Mimosas are worth the out-the-door wait. Or consider ordering online for takeout.
Prato
124 N Park Ave, Winter Park
prato-wp.com
This casual Italian restaurant has just the right vibe. Plants waterfall down its brick walls while breeze billows through the restaurant's folding glass doors that open up to face Central Park. Prato's menu celebrates the best in Italian cooking: fresh, simple ingredients. You can't go wrong on the menu whether you're in the mood for pasta or wood-fired pizza. You may want to arrive hungry so you can share one of the delicious appetizers. Don't leave without trying something from their full bar. I suggest their spin on the Aperol Spritz–the Italian Citrus: Finlandia Grapefruit Vodka, Aperol, House Made Lemonade, and Pomegranate Juice.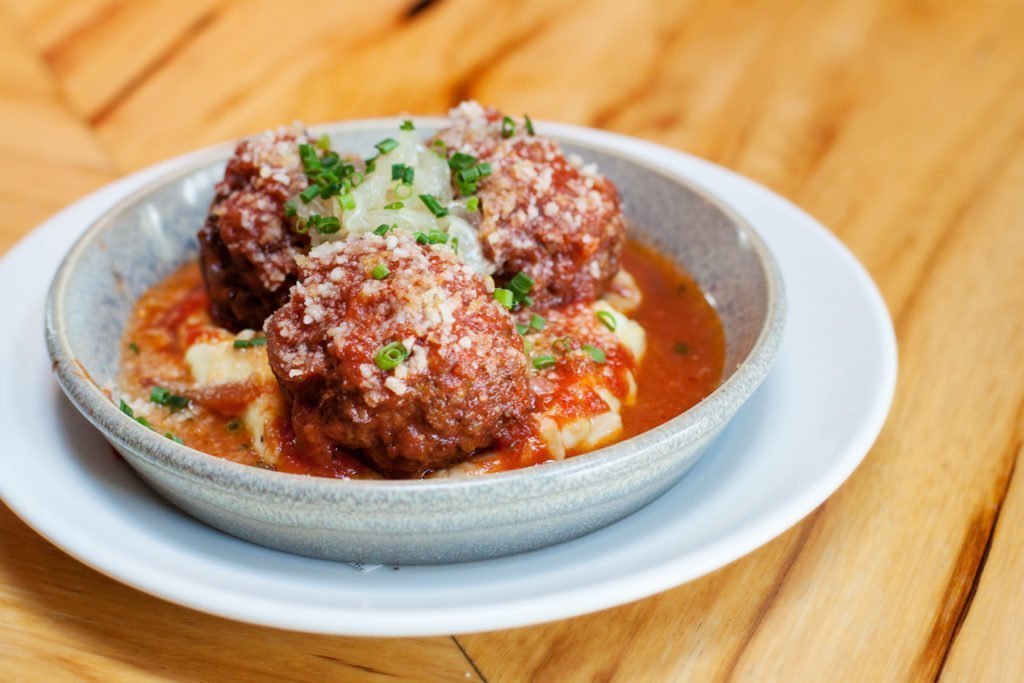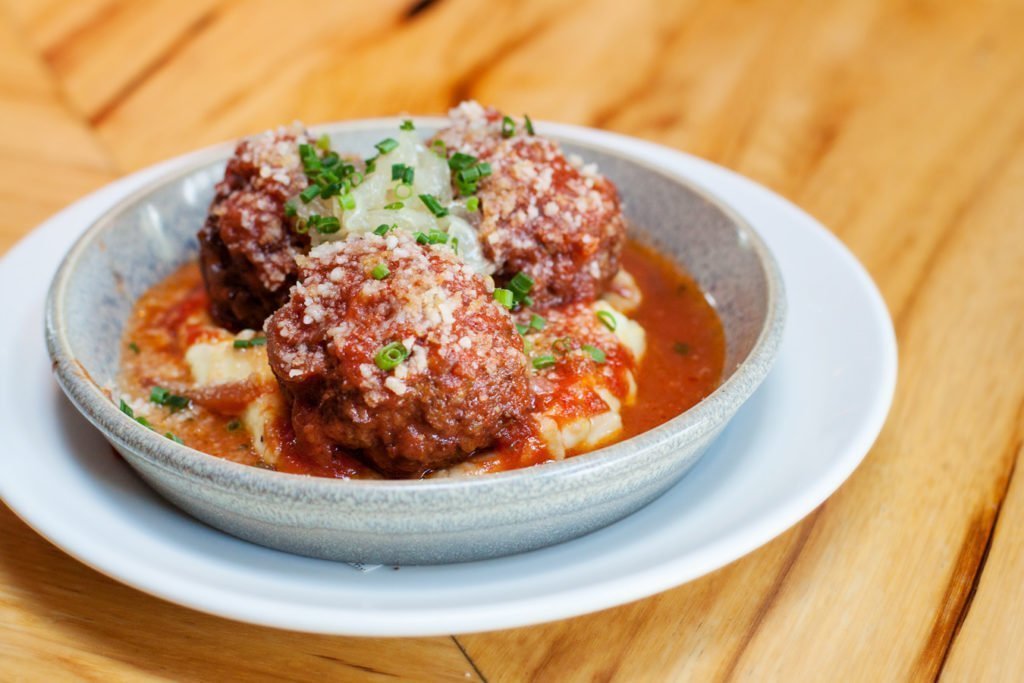 Bosphorous Turkish Cuisine
108 S Park Ave, Winter Park
bosphorousrestaurant.com
If you're looking for a Far East experience, head to Bosphorous for the best Anatolian cuisine in Central Florida. This Turkish restaurant has been on Park Avenue since 2004. It's known for its enormous domed Lavash bread that entices hungry diners walking past its outdoor tables. Don't miss their fresh olives for that perfect pucker. A warm atmosphere and exquisite Turkish food make this a Park Avenue staple for an exotic date night.
AVA MediterrAegean
290 S. Park Ave, Winter Park
avamediterraegean.com
Meaning life, water, island, bird in Greek, AVA is a celebration of splendor, freedom, escapism and joy, where genuine hospitality, delectable food and vibrant atmosphere combine to entertain the senses and transport guests to celebrate the night away. One of the newest Park Avenue Restaurants, AVA has quickly become the place to be seen. Its sleek atmosphere may remind you or Miami or New York.
Croissant Gourmet
120 E Morse Blvd, Winter Park
facebook.com/thecroissantgourmet
This little
French
bakery is a personal favorite. Their croissants are as flakey as those you'd find in Paris, fresh out of the oven. After you've salivated over the bakery counter and picked up a few many items to go, grab a hot espresso or refreshing lemonade and wander over to Central Park to sit by the fountain and people watch while you eat.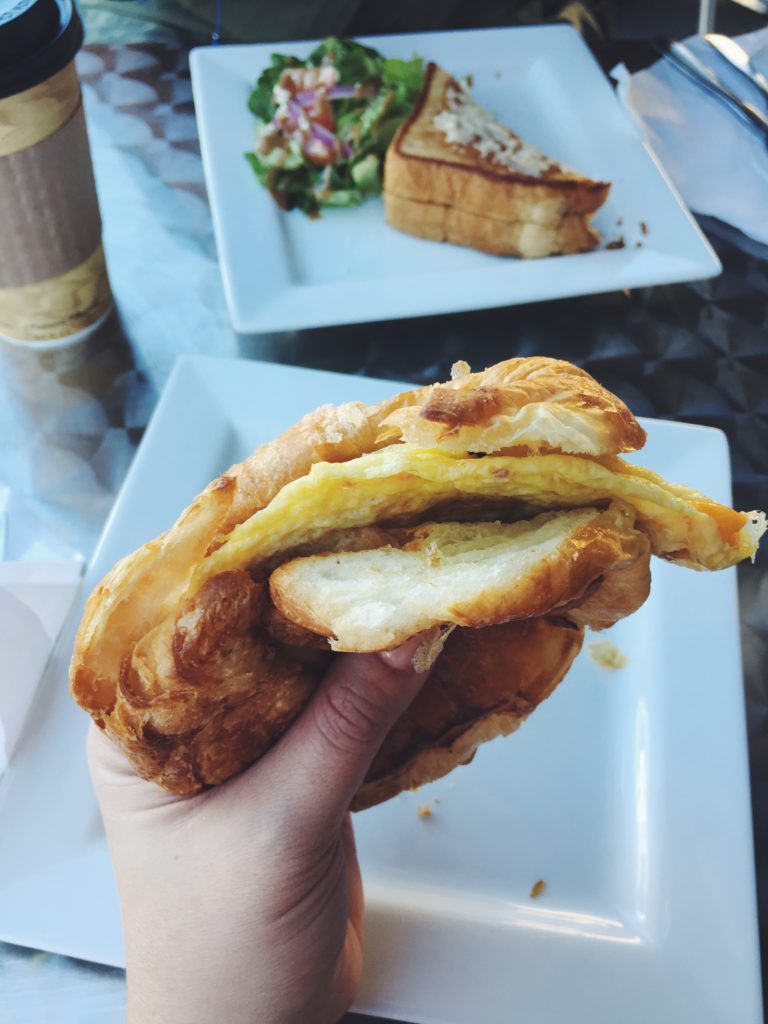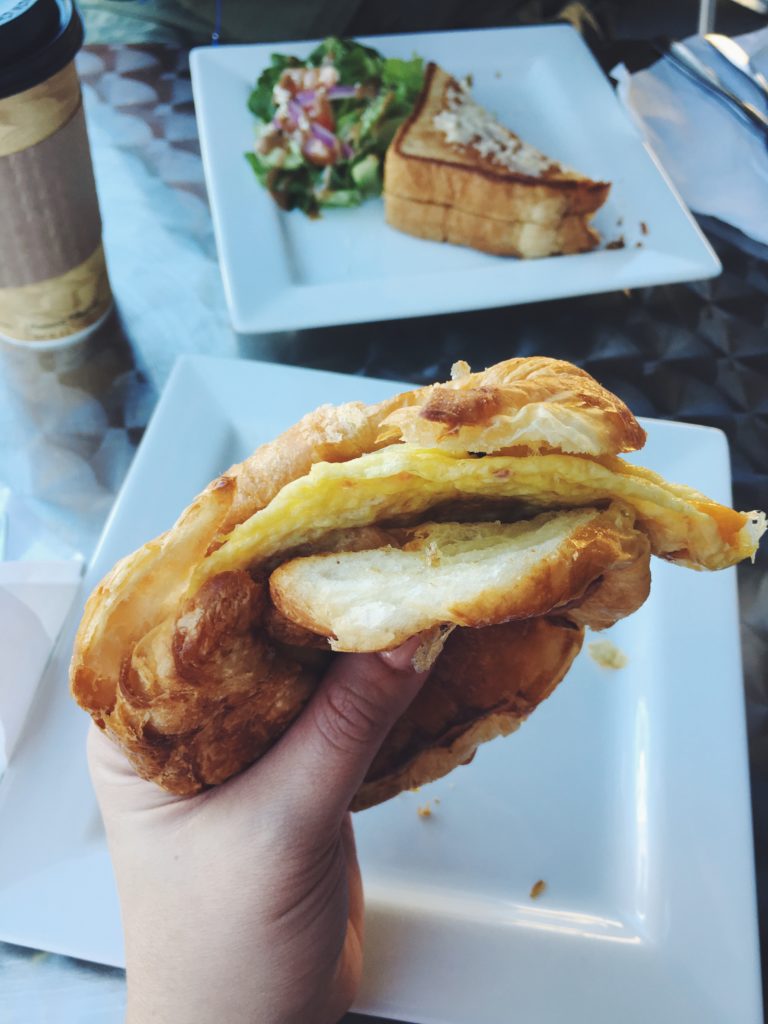 The Imperial Winter Park
170 E. Morse Blvd, Winter Park
imperialwinebar.com
This
wine bar
is The Imperial's third location in Central Florida; the others are located in Sanford and Ivanhoe Village. A furniture store by day and wine bar by night, the menu includes wines, beers, cocktails, and a food menu of bar snacks and lighter fare.
Barnie's Coffee Kitchen
118 S Park Ave, Winter Park
barniescoffee.com
This chain coffee spot exceeds the service and product of competitor Starbucks. You'll find fine fair trade coffee here alongside farm-to-table breakfast and lunch. Great for a quick bite while people watching the Park Ave crowds, or for an intimate conversation in its secluded Mediterranean courtyard.
A new look is coming in the Winter of 2023!
The Parkview
136 S Park Ave, Winter Park
theparkviewwp.com
This American fare restaurant boasts…wait for it…a park view of Central Park. Come here for happy hour ($1 off beer, and $5 select wines) and a hearty charcuterie board. Or, buy a whole bottle of wine and get a flatbread for free. Dine here for lunch, dinner, or
brunch
. What could be better than bacon and a mimosa flight?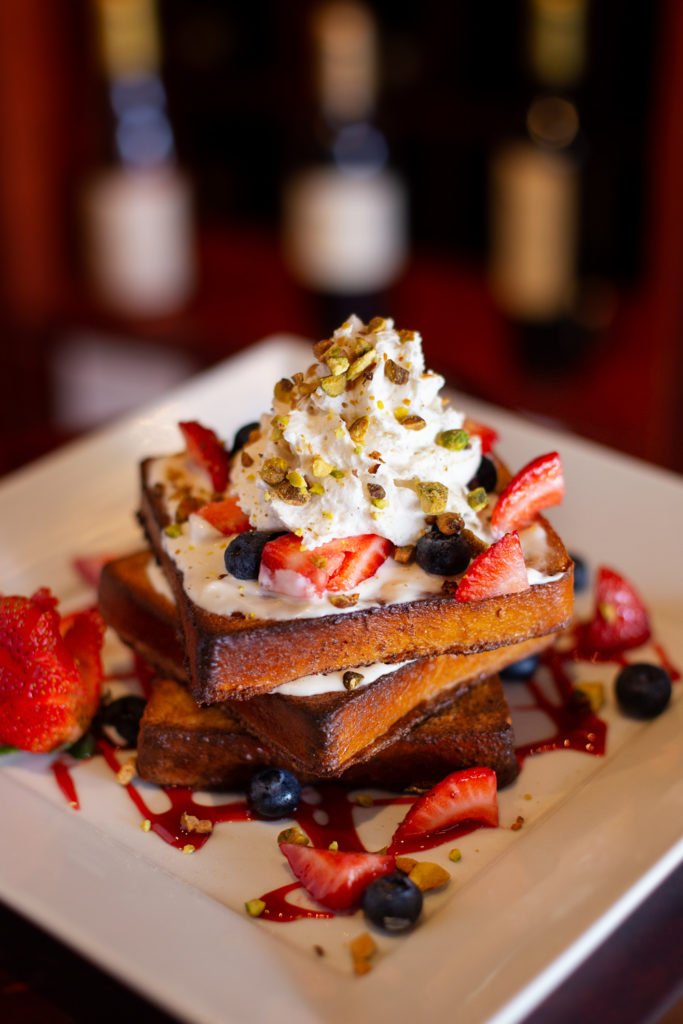 Cocina 214
151 E Welbourne Ave, Winter Park
cocina214.com
For modern Tex Mex in an elegant setting, look no further than Cocina 214. You'll find all of your favorite Mexican flavors and dishes here. Hello, fresh avocado! You can't miss indulging in their award-winning cocktail menu. Don't miss their Elderflower Margarita, made with Elderflower liqueur, fresh raspberries, and lime.
The Wine Room
270 S Park Ave, Winter Park
thewineroomonline.com
The Wine Room offers a unique way to sample many wines without a steep bill. Upon entering, you first purchase a refillable card that acts as your bartender for the night. Wander around and sample wines by using your card to swipe your way to a full glass. If you like a wine, simply swipe and order a full pour. Then, sink into the rich leather seating and get lost in conversation and the comfortable atmosphere. An assortment of cheese and charcuterie, small plates, flatbreads and desserts offer perfect pairings. The Wine Room is a classic and one of our favorite Park Avenue restaurants.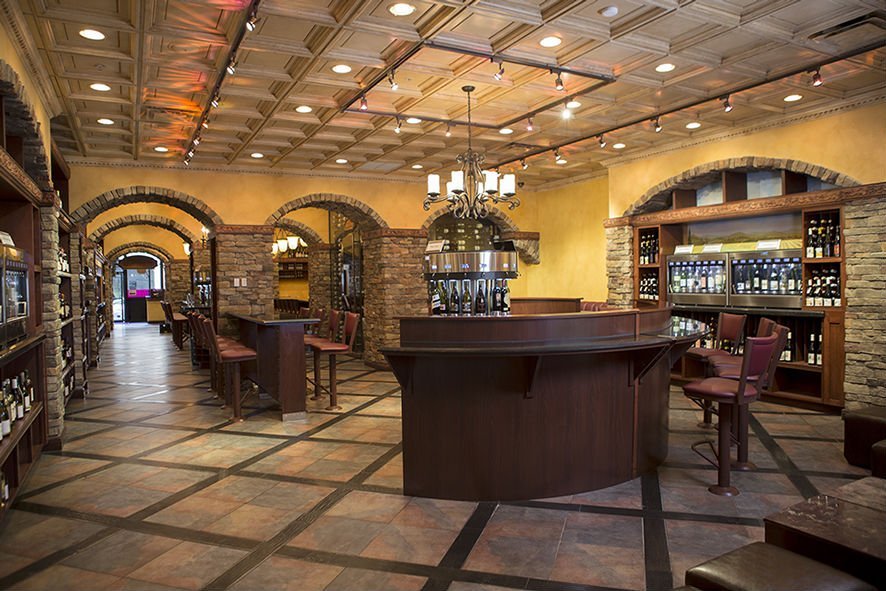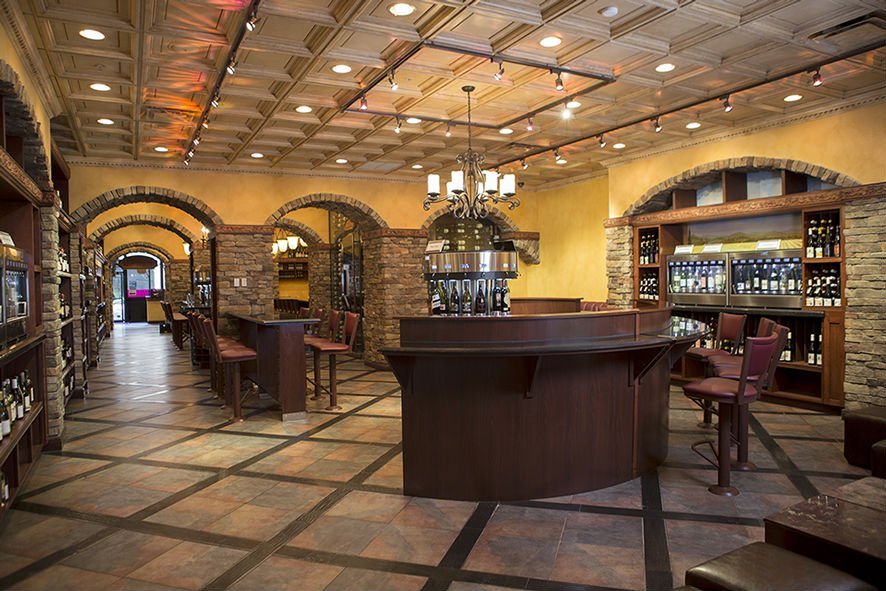 Peterbrooke Chocolatier of Winter Park
300 S Park Ave, Winter Park
peterbrookewp.com
No need to tell you where Peterbrooke is, just follow your nose. This European-style chocolate shop makes all of its chocolate in-house, along with eighteen flavors of gelato. All chocolate here is made from ethically sourced cocoa beans. Keep an eye on their
Facebook page
for fun special events.