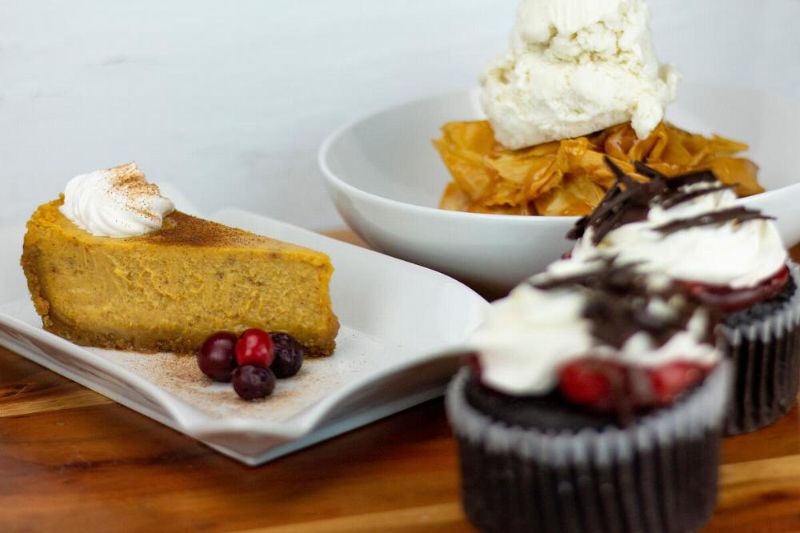 With the feeling of fall finally in the air, now is the perfect time for fall foodie festivals. For something different, head to Kennedy Space Center Visitor Complex. You can indulge in some festive fall food while there. Taste of Space: Fall Bites! runs September 30 to November 6, 2022, and includes everything from smoothies, to savory items to sweet treats.
These fall bites are available at different locations, which allows you to enjoy a treat, explore and do it all over again.
For just about $60 you can indulge in all the offerings for Taste of Space: Fall Bites!
Quick guide to Kennedy Space Center's Taste of Space: Fall Bites
What to Expect
There are nine different Fall Bites offerings available at five different locations throughout Kennedy Space Center Visitors Complex. Although the park opens at 9 a.m., most of the food items are not available for purchase until 11 a.m. or later so you'll want to plan your appetite appropriately.
All but one of the Fall Bites can be found on the main campus of the KSCVC. You'll need to take a bus to get to Moon Rock Café, which is located in the Apollo/Saturn V Center. There are three food selections to enjoy at this location. The short bus ride is part of the fun of visiting Kennedy Space Center. You'll get an idea of how massive this complex is, and all that it takes to make space exploration a reality.
One of the offerings, Beer Dip with Pretzel is only offered at the Chat with an Astronaut Experience. That is an add-on experience ($50 for adults, $35 for children) offered twice a day, 10 a.m. and 2 p.m. In addition to the beer dip with pretzel, you also get to enjoy other light bites. All this while interacting with an astronaut.
It's best to book the Chat with an Astronaut Experience before getting to the park because it's a limited-seating event and can sell out.
Fall Bites prices are reasonably priced at less than $10 per item. Portions aren't huge, but a good sharing size to enjoy between a few people.Space Bowl Bistro located in the new Gateway Building has a Cranberry Smoothie for $6.99. This refreshing, dairy-free drink has cranberries, orange, banana and agave.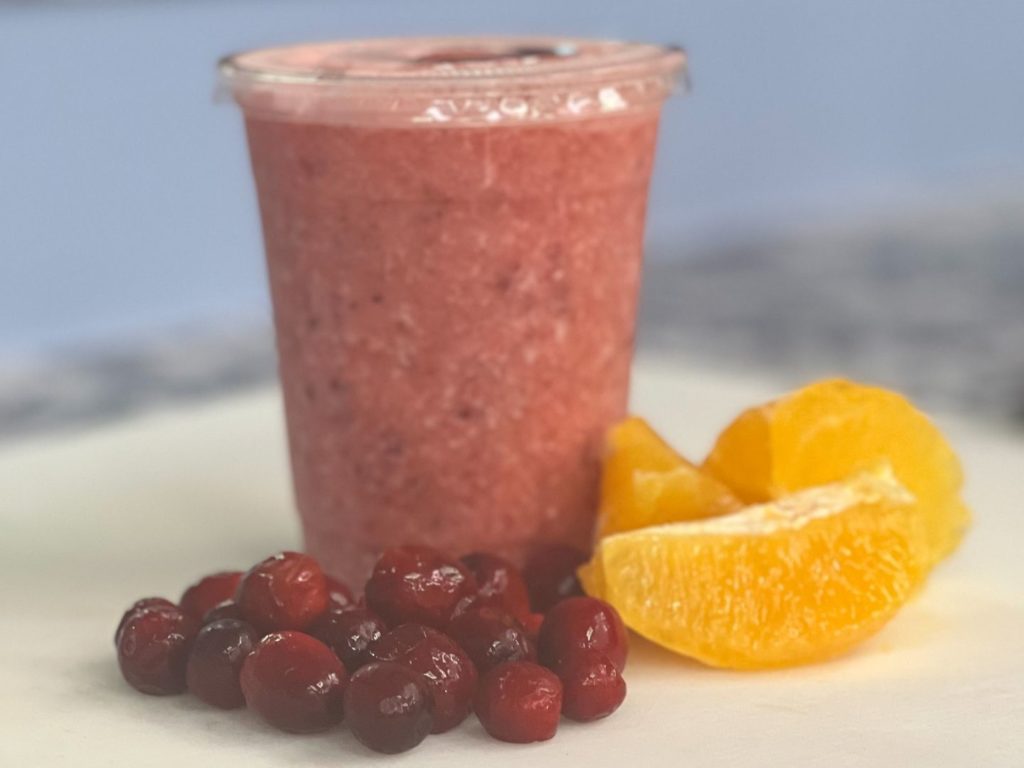 Space Bowl Bistro is new and offers some great healthy alternatives that you might as well experience with your cranberry smoothie. Available year-round are the create-your-own bowls for $11.99. You start with a base like rice, noodles, quinoa or greens and then add protein, toppings and sauce.
Milky Way is an ice cream shop where you can get a special fall dessert. The Apple Blossom is a pastry filled with apples, caramel for $5.99. Add a scoop of ice cream for $7.99. You'll have to wait until the afternoon to get this sweet treat. Milky Way doesn't open until noon.
Orbit Café has three food festival items available including a Citrus Jell-O with Lemon Foam that looks exactly like a small glass of beer, but there's no alcohol in this treat for $3.99. There's also a black forest cupcake for $5.99 and a Cheesy Potato Casserole with Bratwurst for $7.99.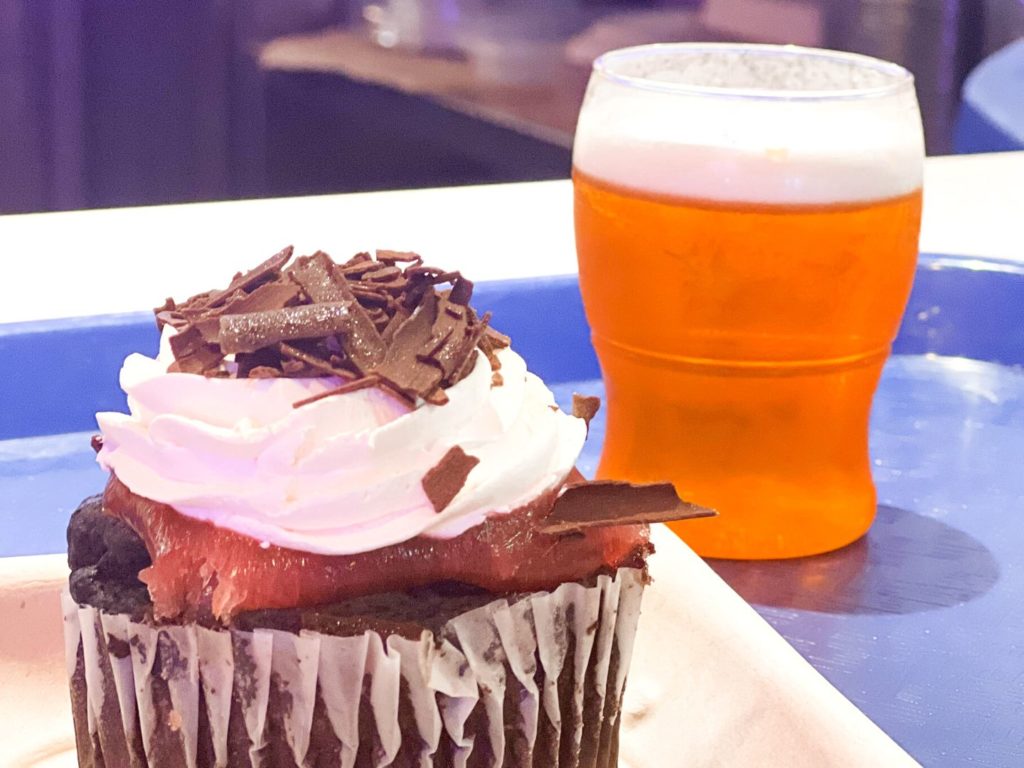 Moon Rock Café also has three items, but remember this location is in the Apollo/Saturn V Center. To get here you have to take one of the KSCVC bus tours, which is included in admission.
Moon Rock Café is where you can try Wisconsin Beer Cheese Soup with Bacon and Pretzel for $5.29. The Turkey Cranberry Brie Sandwich is $8.59. End your visit there with some dessert, a slice of pumpkin cheesecake for $6.49.
Taste of Space: Celebrity Edition on November 4
Kennedy Space Center Visitor Complex has added a brand-new star-studded chef demo and dinner event to the roster of activities as part of Taste of Space. The all-new event, Taste of Space: Celebrity Edition, features acclaimed chefs Rocco DiSpirito, Duff Goldman and Marc Murphy, who will be cooking up something special on the evening of November 4, 2022.
Taste of Space: Know Before You Go
You need to buy a ticket to get into Kennedy Space Center Visitors Complex in order to have access to all these fall bites. The cost of a one-day adult ticket is $75. For children ages 3 to 11, the cost is $65. Discounts are given for seniors, active military and multi-day passes. Also be prepared to pay $10 for parking.
If you live in the area, you may want to consider an annual pass, which is $149 for adults and $120 for children ages 3 – 11. There's also the Family Pass for $432.10, which allows entry for two adults and up to four children. The annual passes include parking.
Consider purchasing your tickets online before you to save time when you get to the park. Check the launch schedule before you go. It's an amazing experience to be at KSCVC for a rocket launch, but expect larger crowds those days.