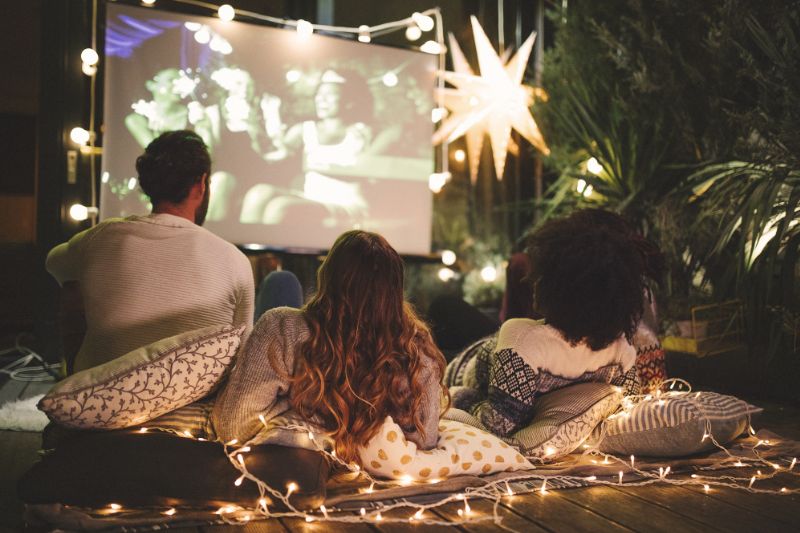 What's your favorite? The Grinch? Home Alone? With so many things to do this holiday season in Orlando, it's good to slow down for a bit and enjoy some Christmas movies. Plan a relaxing holiday date together and snuggle up as you watch some beloved classics.
Our guide to where to watch Christmas movies in Orlando covers all the best movie showings from November to December 2022.
Holiday Movies in Orlando 2022
Select dates December 2 – December 28, 2022
Enzian Theater
Snuggling up and watching one of these feel-good films is the perfect way to get in the holiday spirit. And don't forget to stop by Eden Bar to try special Holiday Cocktails.
Prices vary by film
It's a Wonderful Life – December 2
The Polar Express – December 4
Home Alone – December 7
White Christmas – December 10
National Lampoon's Christmas Vacation – December 14
Rare Exports – December 17
Wizard of Oz, December 18
A Christmas Story – December 21
Elf – December 28
Friday nights November 18 – December 23, 7pm
Ivanhoe Park Brewing Co.
Enjoy free outdoor screenings of Christmas classics plus onsite vendors.
FREE
The Santa Clause – November 18
Jingle All the Way – November 25
Home Alone – December 2
Nightmare Before Christmas – December 9
The Grinch (live action) – December 16
Elf – December 23
December 2, 2022, 7pm
It's A Wonderful Life, Preceded By Mickey's A Christmas Carol
Central Park, Winter Park
Bring a blanket or some chairs to enjoy this outdoor holiday movie. This film is preceded by Frosty's Winter Wonderland: An all-star cast lends its talents to this Christmas special shot in "animagic" (stop-motion animated puppetry).
Get there early to enjoy the Christmas village, kids' activities, jumping pads, carousel, yard games, covered playground, and fire pits with s'mores!
Southern Hill Farms Eatery and Bakery will be offering themed food and beverage options, along with popcorn, candy, and hot chocolate. The Southern Hill Market will be open and selling our handcrafted candles, lip balm, sugar scrub, local raw honey, and more.
Gates will open at 5:00 and the movie will begin at 7:30 pm
$20 per car
The Polar Express – December 2
The Grinch – December 3
National Lampoon's Christmas Vacation – December 9
Elf – December 10
A Christmas Story – December 16
It's a Wonderful Life – December 17
Friday, December 2, 2022, 6pm
631 Sycamore Street, Celebration
RELATED: Where to Sip Holiday Coffee in Orlando
Sunday, December 5, 7pm (2022 TBD)
Garden Theatre – Downtown Winter Garden
Bah humbug! This Dickens classic comes to life on the big screen as Kermit, Gonzo, Fozzie, and the rest of the Muppets attempt to change the fate of grumpy Ebenezer Scrooge.
$15
December 8, 15, and 22, 2022, 7:00 p.m.
Bring your chair and blankets to enjoy holiday movies in the Cranes Roost Park Plaza. Admission is free. Food and beverages are available for purchase.
December 8 – "The Santa Clause"
December 15 – "Yogi's First Christmas"
December 22 – "The Polar Express"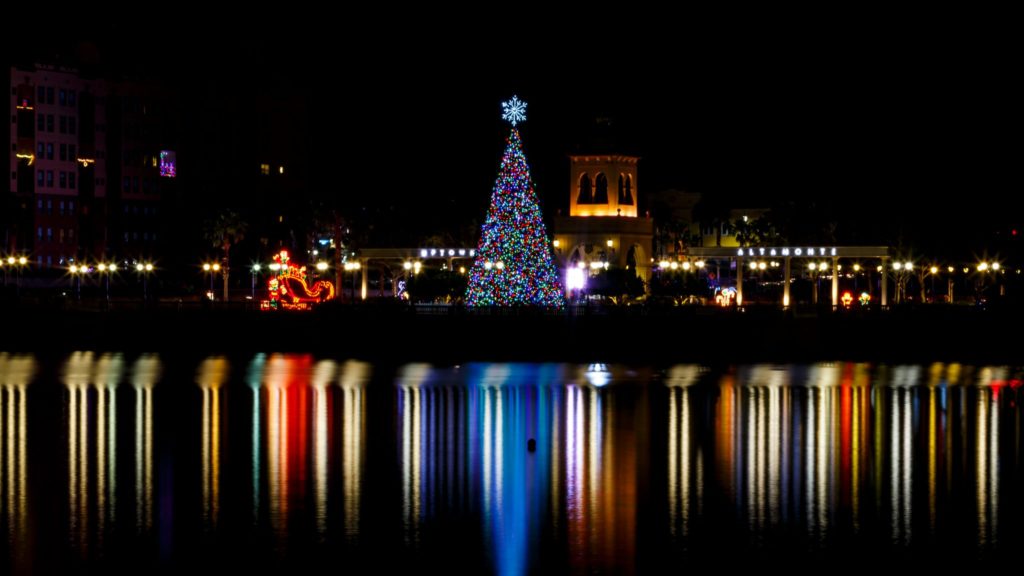 December 09, 2022, 7:00 p.m. 
Lake Eola, Downtown Orlando
Join the Downtown Development Board as they present Elf at Lake Eola Park. Don't forget your blankets, chairs, and snacks for the whole family to enjoy.
Friday, December 16, 2022 8pm
Avalon Park
Bring your chairs and blankets to Avalon Park Town Park for a showing of The Grinch!
Enjoy classic holiday movies on select Wednesday nights at Ribbon and Crescent Park, located in Lake Nona's Laureate Park neighborhood. Bring your own food fare or purchase from the food truck of the night!
BYOS – bring your own seat.
The event begins at 5 PM and the movie will start at 6 PM.
Wednesday, Dec. 14 – "The Polar Express" at Ribbon Park
Wednesday, Dec. 21 – "Dr. Seuss: How the Grinch Stole Christmas (2000)" at Crescent Park
More holiday movies in Orlando will be added soon, including À La Cart Orlando's Movie Monday.
Make the most of the holidays in Orlando without breaking the budget, check out over 50 FREE Holiday Events in Orlando.