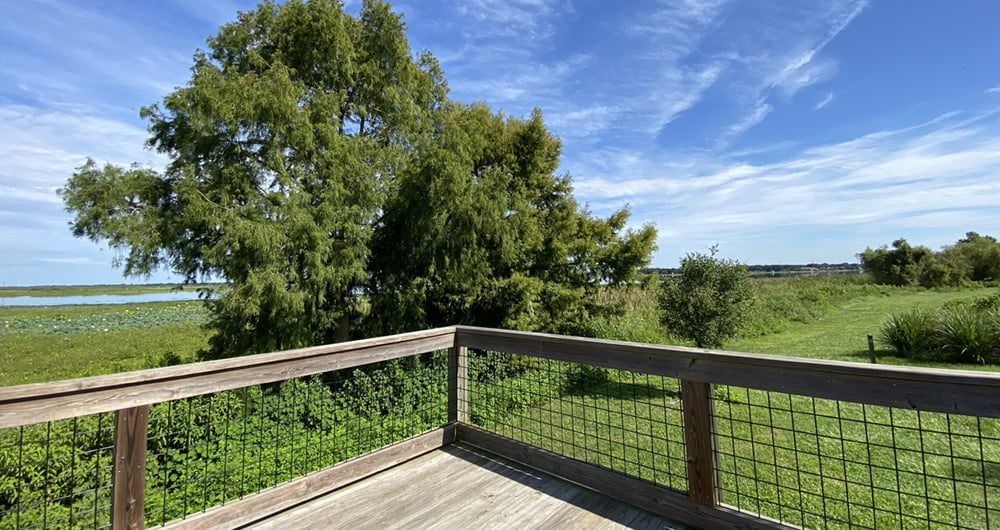 Orlando's theme parks are popular any time of year, but many natural parks are located close to the parks offering unique thrills of their own. Skip the crowds and keep things simple by spending the day at a natural park hiking, kayaking, camping, and more. Each of these nature parks is located 45 minutes or less from the popular Orlando theme parks.
Updated December 2022 by Dani Meyering
3401 S Hiawassee Rd, Orlando
Distance from theme parks: 15 minutes from Universal Orlando Resort; 25-30 minutes from Disney
$5 entry fee per vehicle
Just four miles down the road from Universal Orlando Resort is Turkey Lake, and the park that sits on the shore is Bill Frederick Park. Explore 187 acres and loads of recreational options. This popular park is host to countless events throughout the year. Enjoy boating, fishing, picnic facilities, trails, and playgrounds.
925 S Bass Rd, Kissimmee (five park sites throughout Kissimmee)
Distance from theme parks: 20 minutes from Disney; 30 minutes from Universal Orlando Resort
One of the most beloved nature spots in Central Florida, Shingle Creek Regional Park offers practically all of the best outdoor activities hiding in plain sight just off of 192. There are five park sites in all, inviting you to explore the dense nature trails and surround yourself with Florida's natural beauty.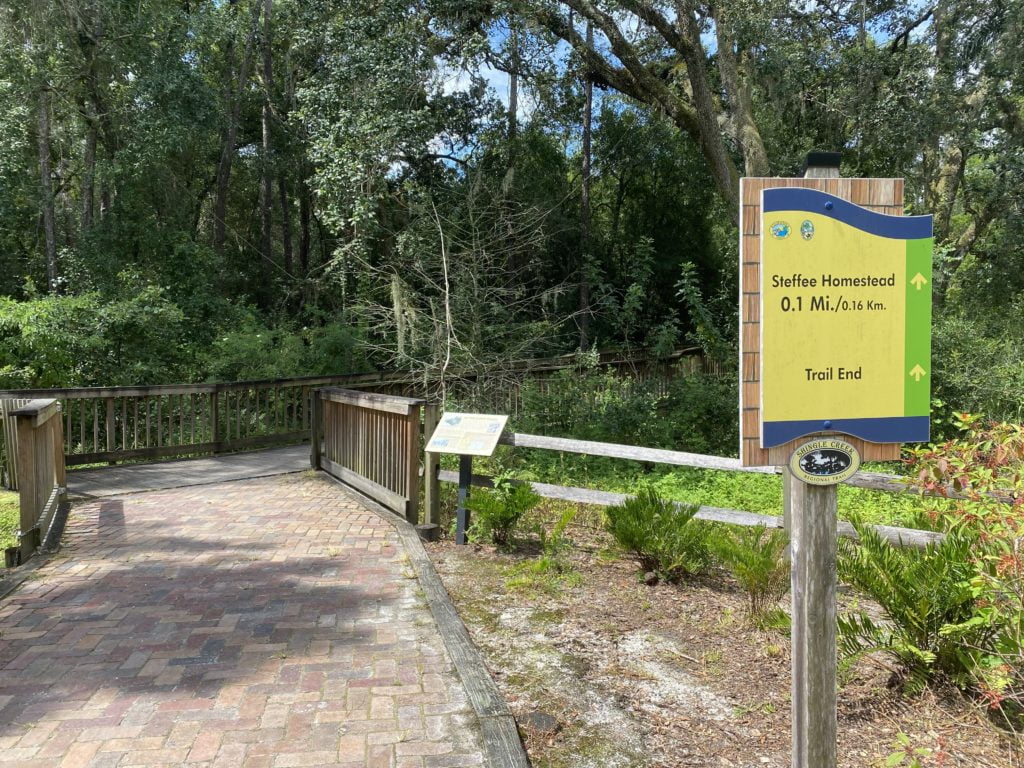 If you love aquatic exploration you'll be glad to know that Shingle Creek itself winds 23 miles through Central Florida and is the headwaters for the Florida Everglades. Consider renting a tandem kayak to explore the water; The Paddling Center at Shingle Creek is highly recommended.
The Florida Midland Railroad crossed Shingle Creek in 1890 and remained in effect until 1950, just south of present-day US highway 192, remnants of which can be seen while paddling along the creek. You can hear the bustling traffic of 192 when you first enter the park, but if you head down the main trail or on the creek, you'll soon escape it.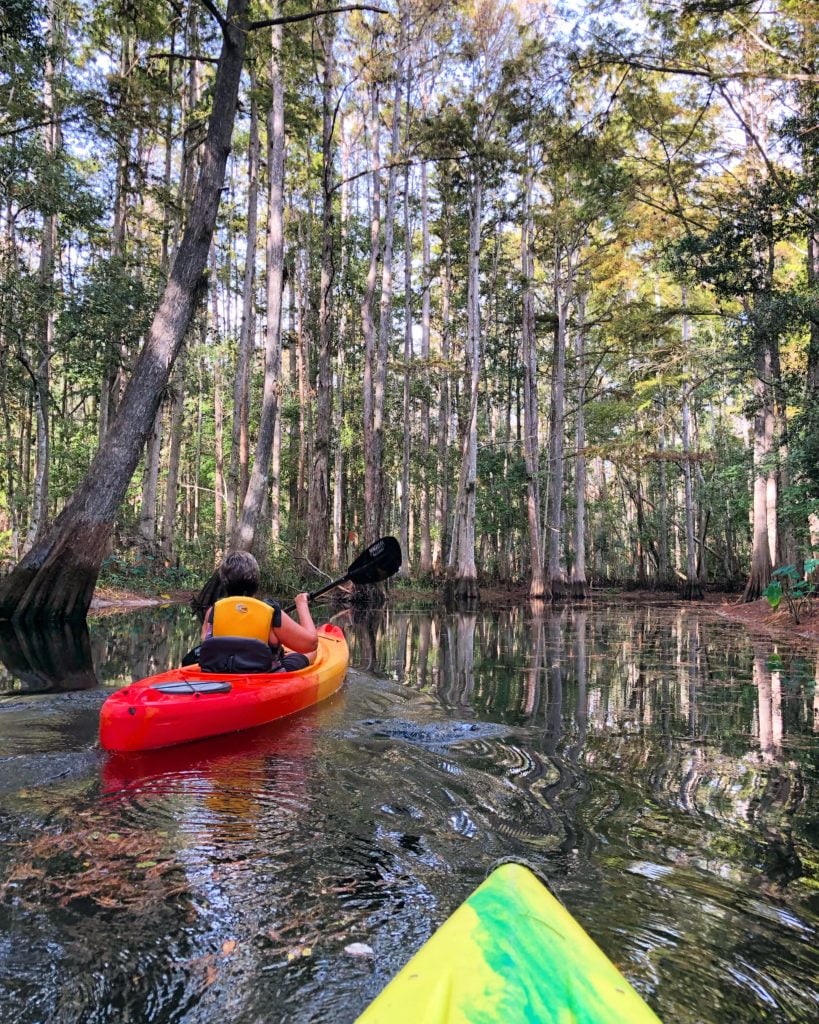 1150 Aultman Rd
Kissimmee, FL 34744
Distance from theme parks: 30 minutes from Disney and Universal Orlando Resort
This park just 30 minutes from the theme parks is named after Brownie Wise. Considered to be one of the first women at-home entrepreneurs, Brownie Wise developed the "home party" concept of selling products at home, through her incredible sales of Tupperware. At a time when very few women had opportunities to earn any income of their own, Brownie Wise innovated a new way of doing business that was perfect for women trying to find income opportunities.
This 25-acre park, dedicated to her honor, allows for beautiful views of Lake Tohopekaliga, or Lake Toho, for short. There is a kayak and canoe launch and picnic facilities. There is not much shade around the trails so it may be a good idea to visit during cooler weather.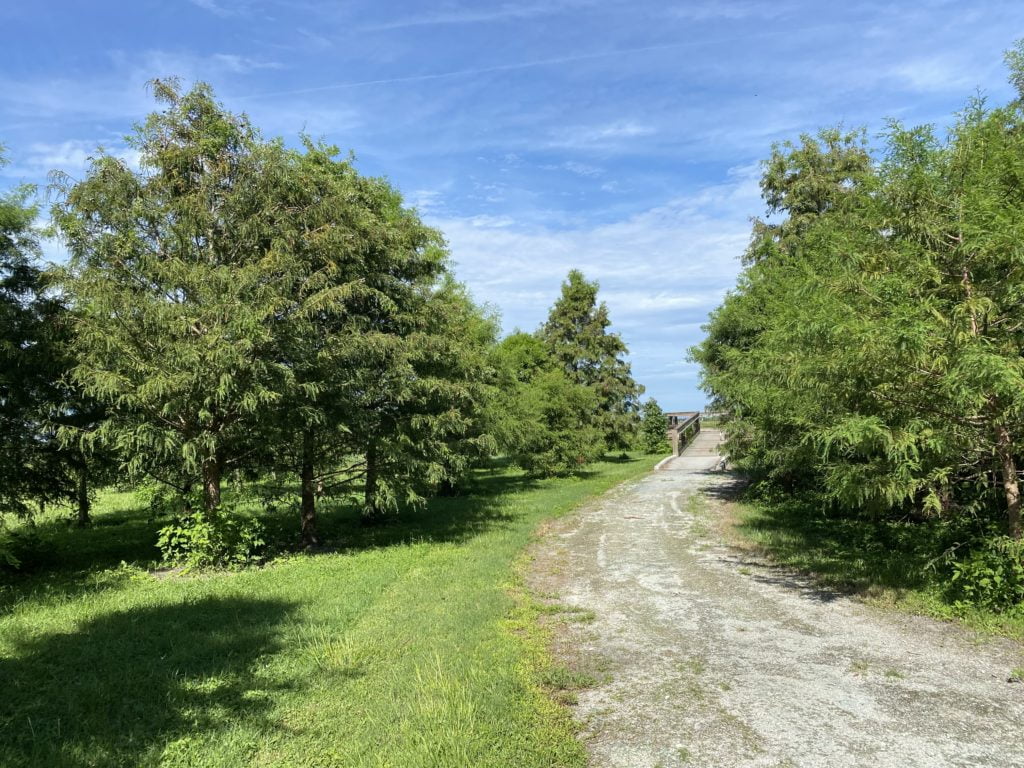 2001 Macy Island Road, Kissimmee
Distance from theme parks: 35 minutes from Disney and Universal Orlando Resort
Equestrian enthusiasts love this area. Its marshy landscape is quintessential natural Florida. A dock and observation pier provide breathtaking views and a gorgeous photo opportunity. In fact, this entire area is a popular spot for photo shoots for those looking for a wild and natural space.
The park is open until dusk. Many people enjoy watching a glorious Central Florida sunset here.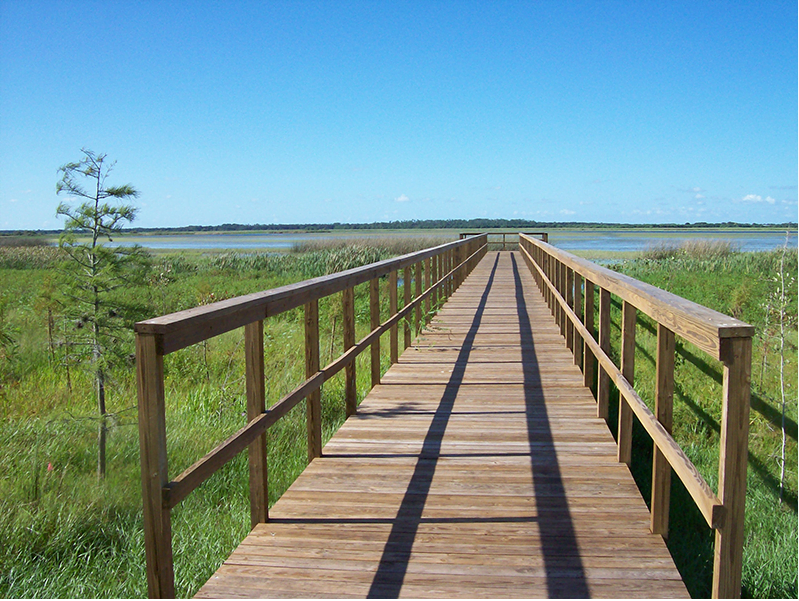 7305 US-27, Clermont
Distance from theme parks: 30 minutes from Disney; 40 minutes from Universal Orlando Resort
$5 entry fee per vehicle
One of the largest parks in the entire Central Florida area, Lake Louisa State Park is a must-visit for any Central Florida resident. Explore trails, camping areas, and lakeside docks as cypress, palm, and oak trees provide shade and fresh air.
Get out on the water in a kayak, canoe, or paddleboard; there are three lakes you can explore here. One of the features that couples love about Lake Louisa State Park is the variety of accommodations. You can camp, rent a fully-equipped cabin, or enjoy a luxurious glamping experience.
Combine a visit here with a day date in Historic Downtown Clermont.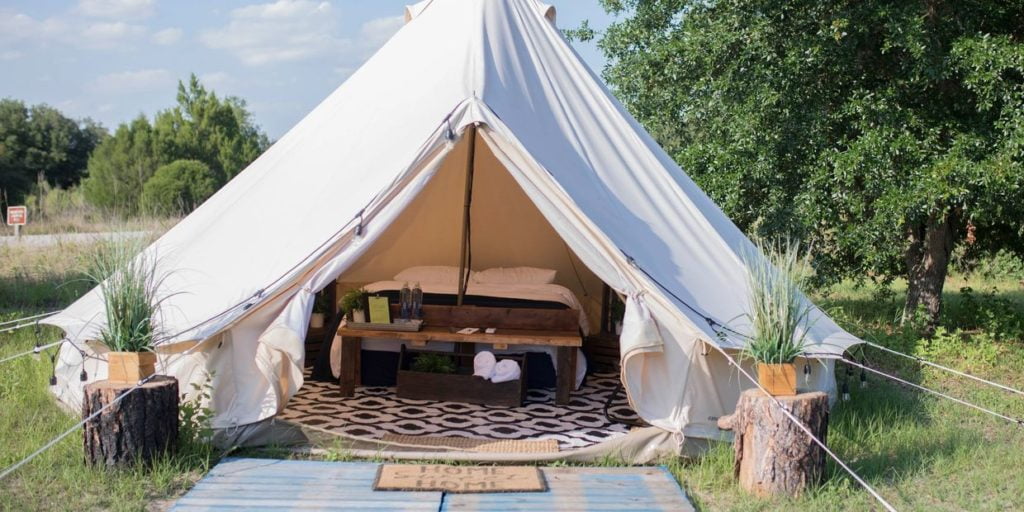 Lake Tohopekaliga, Kissimmee
Distance from theme parks: 40-45 minutes from Universal Orlando Resort and Disney
One of the key features of Osceola County is Lake Tohopekaliga, more commonly referenced as Lake Toho for short. This massive lake has three islands, one of which is Makinson Island.
You do have to have your own boat transportation to the island, but you'll be rewarded with countless walking trails, surrounded by natural beauty, and picnic facilities, grills, and restrooms. If you're looking for a way to get to the island without your own transportation and stay the night, consider The Paddling Center at Shingle Creek, which offers a catered camping experience.
2700 Scrub Jay Trail, Poinciana
Distance from theme parks: 45 minutes from Disney
Although this massive wildlife preserve is a testament to Disney's commitment to conservation, it is 40 minutes away from Walt Disney World. Still, it is worthy of inclusion in this list of natural parks near the attractions area because it is by far the largest natural place on our list, and it is all thanks to the Walt Disney Company.
This 11,500-acre preserve is home to over 1,000 species of plants and animals. There is a one-mile hiking trail which provides fantastic views of marshland, pine scrubs, and other pure natural Florida sights leading to Lake Russel. Those wishing to continue on a longer hike can continue to 2.5 mile loop. Restrooms and picnic facilities are offered near the preserve's entrance. There is no fee for entry, though donations are appreciated.
Tips and Information
Dress comfortably, with closed toed shoes. I am a big fan of the performance material geared towards fishers, that breath well and provide SPF protection.
Bring water and stay hydrated.
Pack a few snacks so you can take your time.
Take photos, but don't forget to be present and enjoy the moment.
Explore more of our favorite parks in Orlando.