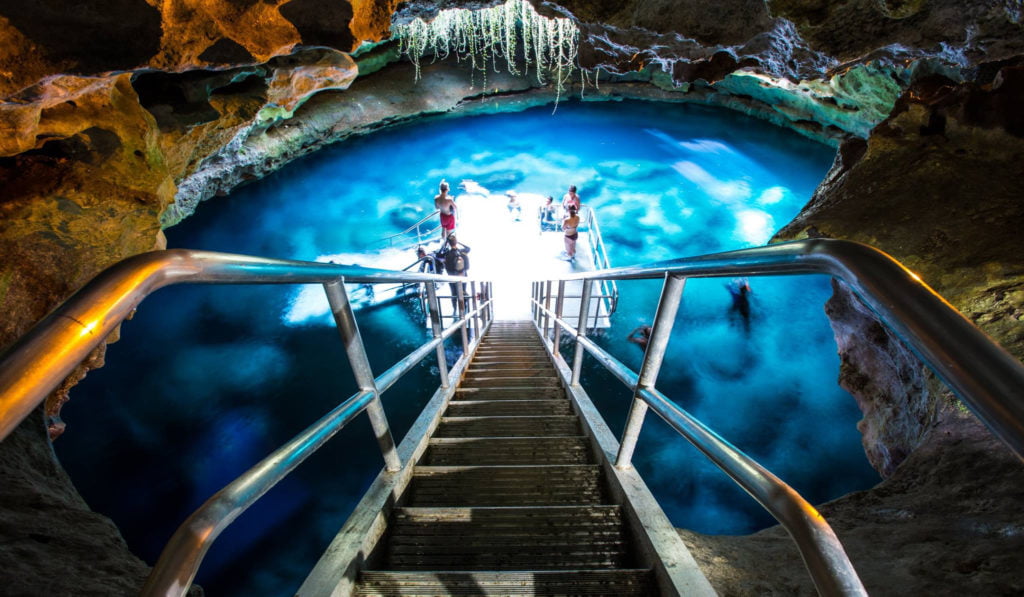 Florida is home to so many springs. Residents and visitors alike love to explore the calming waters and lush green scenery. There are many to choose from in the Sunshine State, but none are quite as unique as Devil's Den, a prehistoric underground spring located just two hours north of Orlando in Williston, FL. This day trip from Orlando is worth it, especially for adventurous couples. Keep reading for insider tips so you can have the best day together!
Looking for more romance? Check out these 12 Romantic Day Trips from Orlando! And, consider making Devil's Den part of a Romantic Weekend Getaway to Cedar Key.
Updated January 2023 by Alayna Curry
Devil's Den Florida – The Basics
Devil's Den is a spring located inside a cave. Hundreds of snorkelers and scuba divers visit this remarkable natural beauty every year. In fact, snorkeling and scuba diving are the only ways to get access to Devil's Den as general swimming isn't allowed.
To get to the water (that's a cool 72 degrees year round), you descend down a steep flight of stairs. Be careful though, it's slippery!
If you can get past the cooler water temperatures, you will enjoy crystal clear waters, ancient rock formations, and wildlife.
Exploring the water is the best part. The cave is estimated to be 10,000 years old so there's a lot to see. You will encounter small fish and turtles while swimming around. If you're scuba diving, it's possible you will run into some fossils that date as far back as 2 million years ago (please just look with your eyes).
The opening at the top of the cave lets in a natural beam of light that illuminates most of the cave, allowing you to take in its beauty while you explore.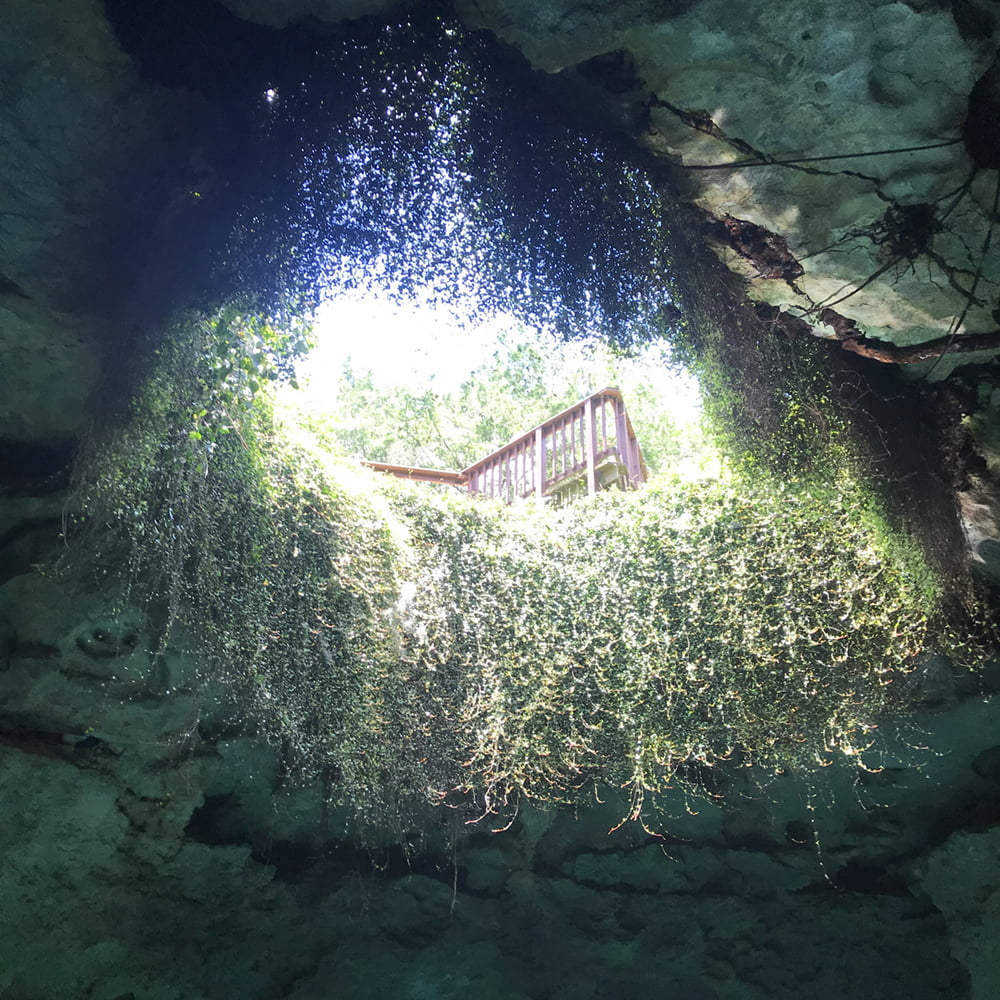 Don't worry if you don't have any snorkeling gear, you can rent it there for $12. Make sure to go early because admission to the spring is first come, first serve. As with any Florida spring, Devil's Den reaches capacity quickly, especially in the summertime.
Because of this, there's a 90-minute time limit for snorkelers to ensure everyone visiting the spring gets a chance to see it.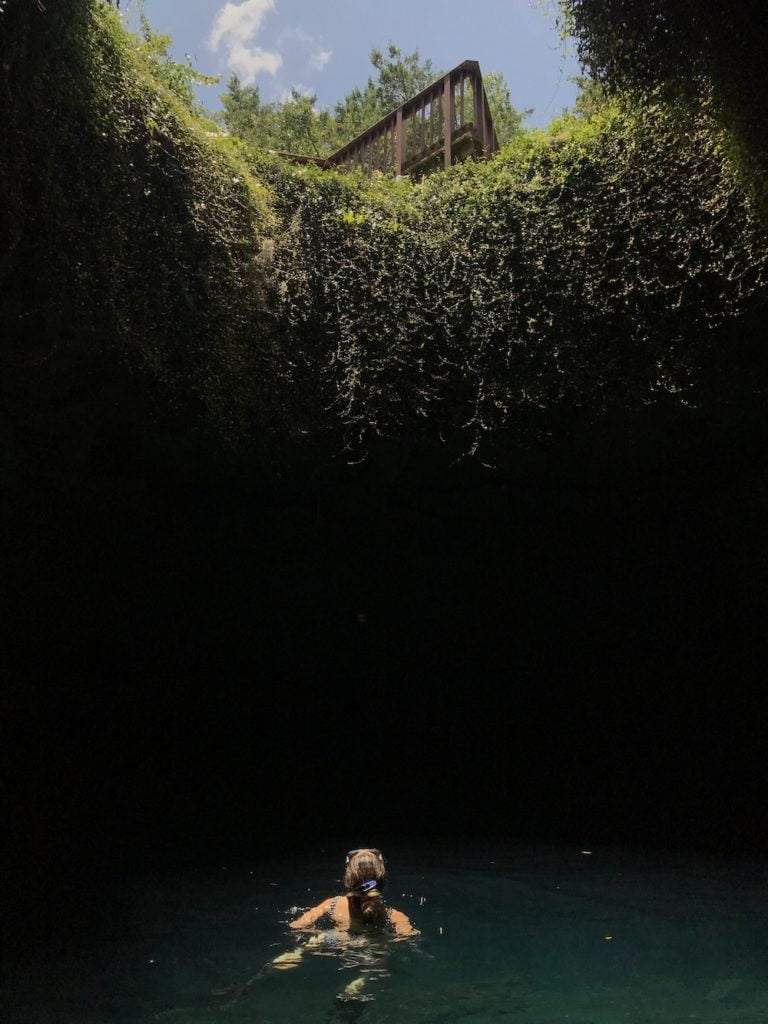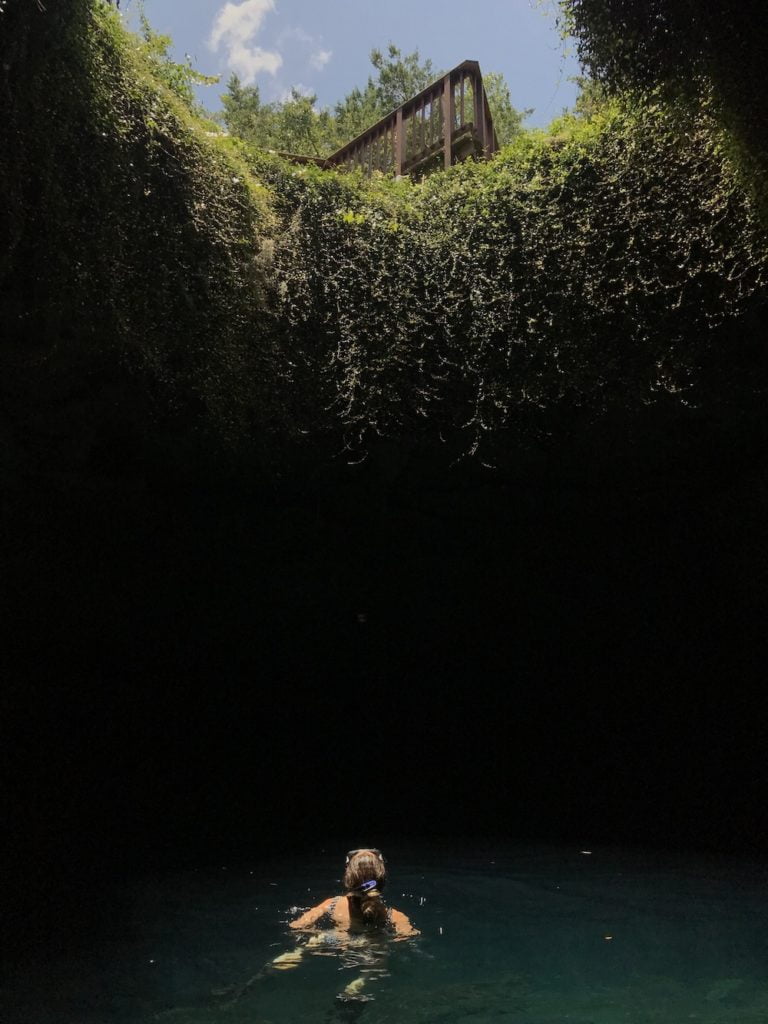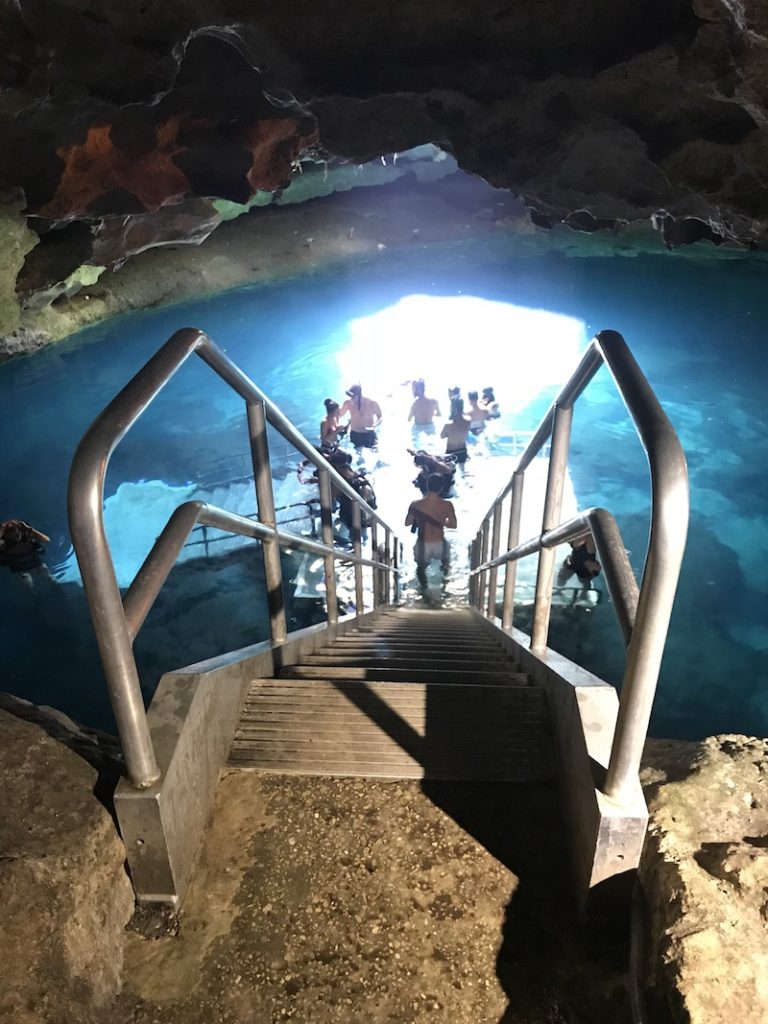 You can expect to be here for about two hours depending on the wait. There are over 30 picnic tables around the park so that you can enjoy the area while you wait for your turn in the cave.
If you plan on staying the night, there are cabins you can rent that sleep up to six people.
And if you're wondering about how the name came to be…early settlers didn't realize what was inside the cave opening at first. They saw what appeared to be smoke coming from the cave, so they called it Devil's Den. Little did they know that the smoke was just steam escaping through the opening on cold mornings. Had they looked a little further down, they would've discovered something much more heavenly.
Take a trip to Devil's Den and experience the uniqueness of Williston, Florida. It's definitely worth the two-hour trip.
NEED TO KNOW DETAILS
Devil's Den is open to snorkelers and scuba divers only; it is not open for general swimming
Admission is $18/person Monday-Friday and $25 on weekends and holidays for snorkelers.
Admission is $38/person for scuba divers.
Rental snorkeling gear is an additional $12, and rental scuba gear is an additional $40.
If you're scuba diving, you must have a certification of Open Water or above, and must have a dive buddy with you.
Devil's Den is open Monday through Thursday from 9am-5pm and Friday-Sunday from 8am-5pm with the last water entry at 4pm.
Continue your day trip…
When you're done swimming around the cave, extend your day trip by visiting another nearby attraction.
Right next to Devil's Den there's a place called Cedar Lakes Woods and Gardens. It's a beautiful Japanese-inspired garden with koi fish and waterfalls. It holds hundreds of plant species, dozens of garden displays, and amazing views.
It's a hidden gem in the town of Williston and admission is only $12. Note that they are closed on Wednesdays.
The Devil's Den website also has a helpful list of other nearby springs to visit.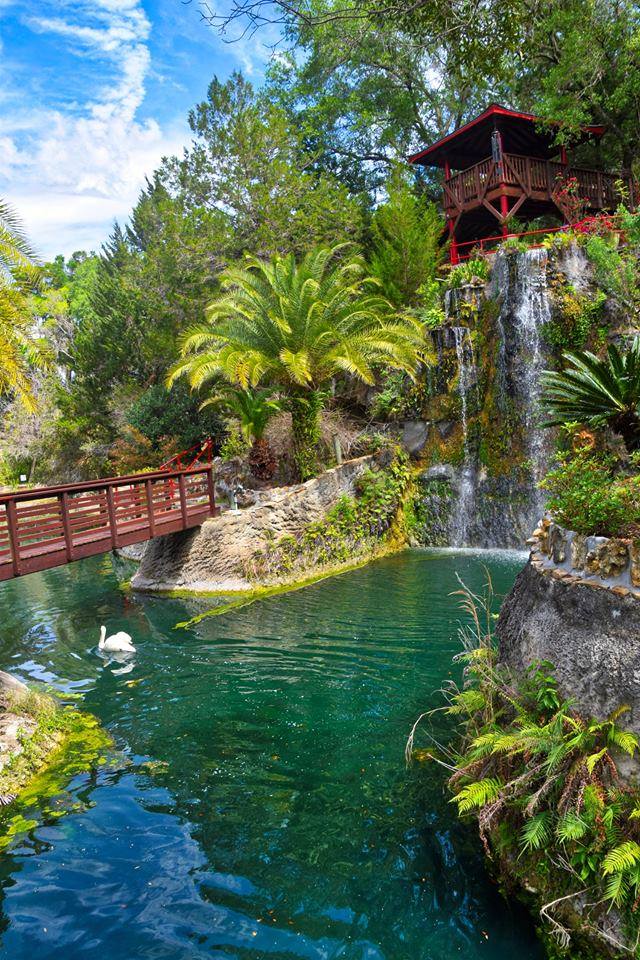 ABOUT THE AUTHOR
Natalie Monzon is a writer with a passion for traveling. She graduated from UCF with a bachelor's in journalism. On her free time, she enjoys exploring Orlando and other locations that catch her interest. Natalie and her boyfriend started a travel blog to write about their adventures in hopes of inspiring others. You can find her online at www.roam-sick.com and on Instagram @roamsick.
All images by Natalie Monzon unless otherwise noted. Feature image credit: Devil's Den