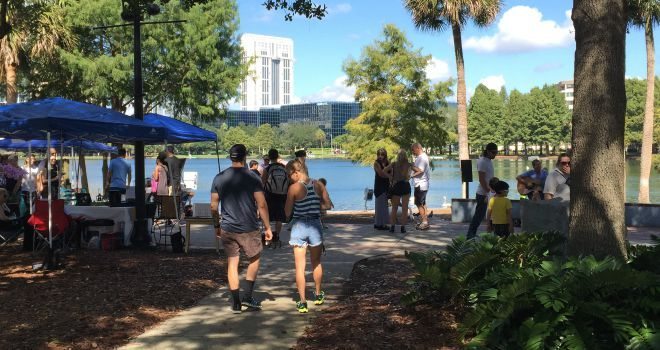 No longer a best-kept secret, the Orlando Farmer's Market at Lake Eola is a bustling party every Sunday from 10am – 3pm. Located at the southeast corner of Lake Eola Park, the market hosts nearly 50 vendors offering everything from gourmet cheese and kettle corn to one-of-a-kind art and handmade jewelry. Keep reading for a local's guide to the Lake Eola Farmers' Market.
And if you want even more date ideas, explore our Guide to Orlando's Farmers' Markets – covering all the best weekend farmers' markets across the Orlando area.
Updated January 2023 by Jodi Caballero and Dani Meyering
Lake Eola Farmers' Market Info
Every Sunday from 10am – 3pm
Address: Lake Eola Park – corner of E. Central Blvd & N. Eola Drive, Orlando, FL
Free on-street Parking on Sundays
Paid Parking Garages on: S. Osceola Avenue N. Eola Drive
Important note: Bring reusable bags, the booths usually offer bags, but save the locals some work while saving the planet.
20 Things to Love About the Lake Eola Farmer's Market
The Orlando Farmers' Market is a great place to pick up your provisions for the week thanks to the piles of fresh produce for sale.
But if you're just looking for a place to hang out, you'll be delighted to find a beer and wine garden, live music and loads of delicious nosh for you to enjoy while you wander through the market or lounge under the shade of a tree.
Here are some pics of some of our favorite finds…
1. Cool drinks
Orlando is usually pretty warm any time of year. So cool off with some fresh coconut water. There are a lot of neat alcohol-free drink options at the Orlando farmer's market. It's a great place to grab a cool, interesting, mocktail in a pineapple or sculpted mango.
Or enjoy the weekend with tropical drinks like a mai tai or mojito.
2. Cake on a stick
Indulging your sweet tooth on the weekend? No judgment here. Keep an eye out for yummy treats like push-up pop style cakes.
There are a few coffee options throughout the market too. If you're a fan of supporting local coffee this is definitely the spot.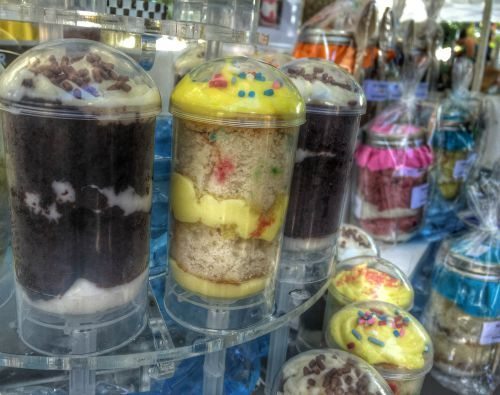 3. Swans
Make sure to bring some change for the food dispenser so you can feed the beautiful swans. Be gentle and friendly they are protected!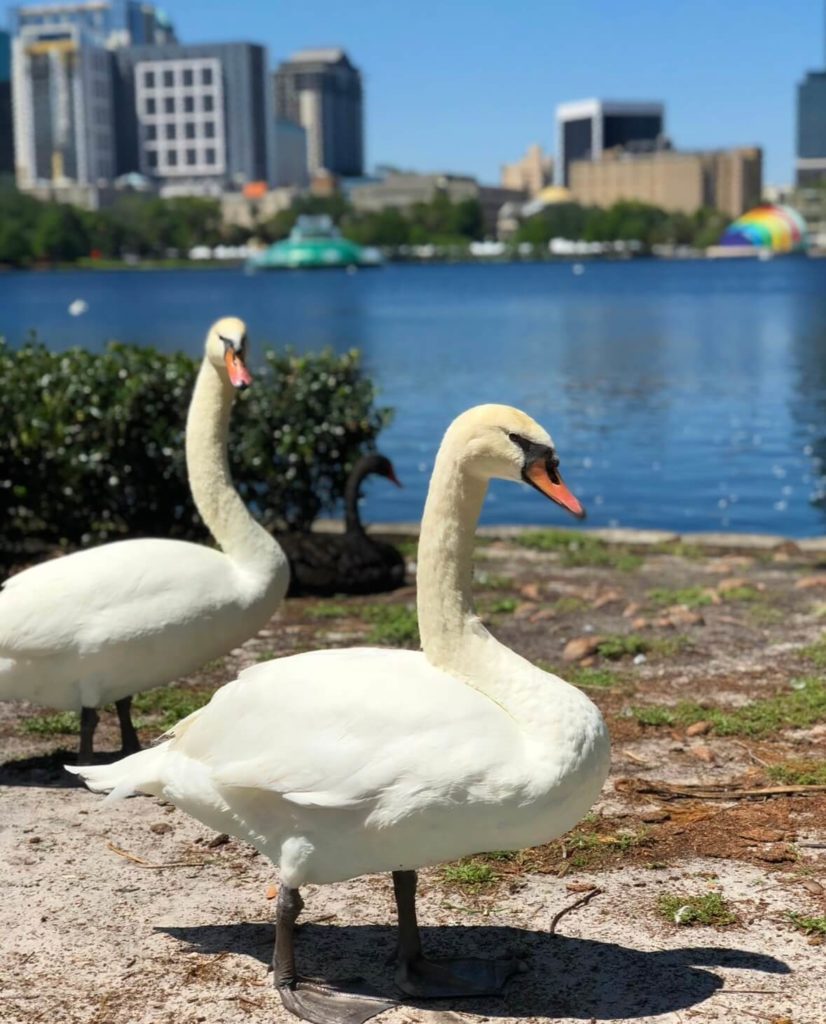 4. Playground and fitness
If you've got kiddos along with you take them to the playgrounds at Lake Eola park. Or simply enjoy the wide open space the park offers. Great for a walk, jog, or some yoga.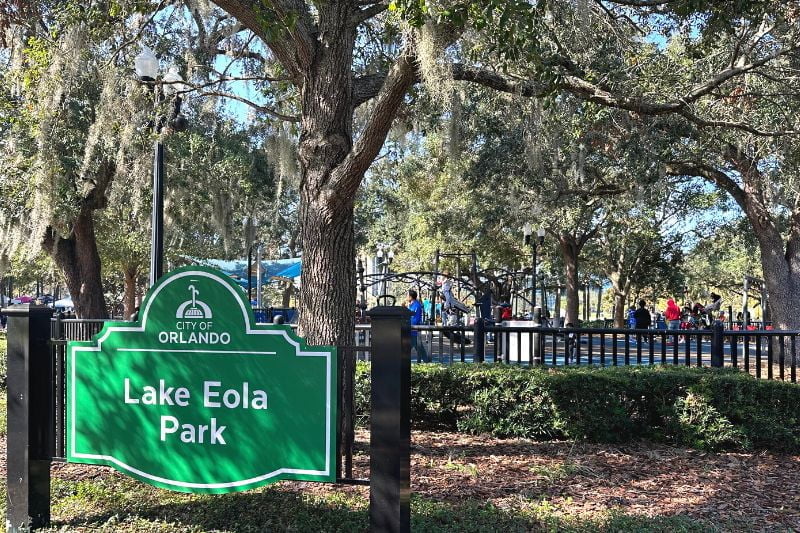 5. Old World favorites like pierogis and crepes 
Grab some old-world flavors like Pierogis from the Pierogi Hut. And, The Crepe Company features a rotating array of breakfast crepes, savory crepes, and sweet, dessert crepes.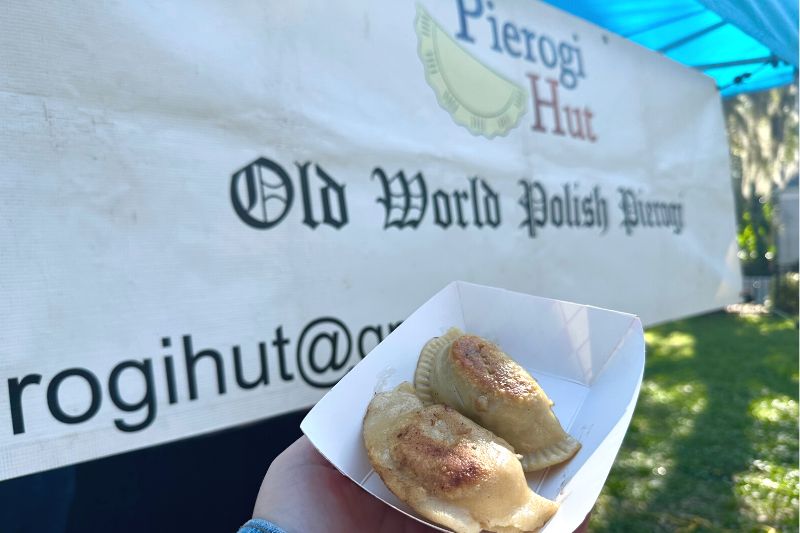 6. Organic and local produce
While the selection of organic produce can be a little slim, overall you'll find a nice selection of fresh produce at the Lake Eola Farmers' Market. It's always a good idea to check what's in season before you go.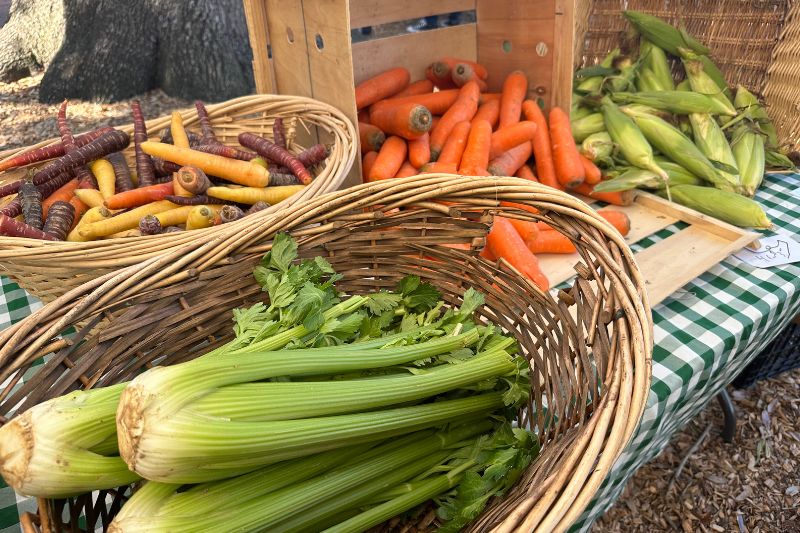 7. Dogs, dogs and more dogs!
The Orlando Farmers' Market is dog friendly. Just make sure they are on a leash, well behaved, and that you pick up after them.
Don't forget the market and Lake Eola Park are also full of people and other dogs. Remember to bring the supplies your pup needs. There are even a couple of booths that sell dog treats for that fluffy best friend!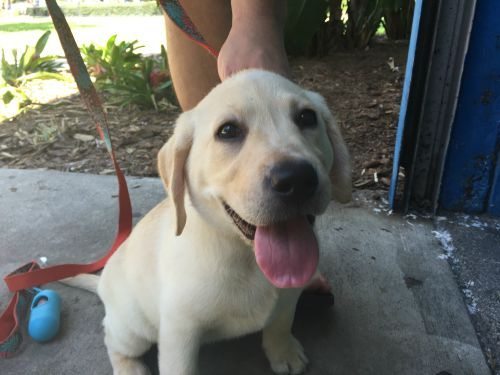 8. Tons of tasty grub
Come hungry! There are so many different things to eat, including a ton of international dishes. You can make your own brunch here just by picking up 2-3 local eats.
There are more snacks, treats, and meal ideas than you can imagine, from hot dogs, waffles, bbq, vegan options, and even sushi and poke bowls. It's a great Sunday date and the food booths are always evolving.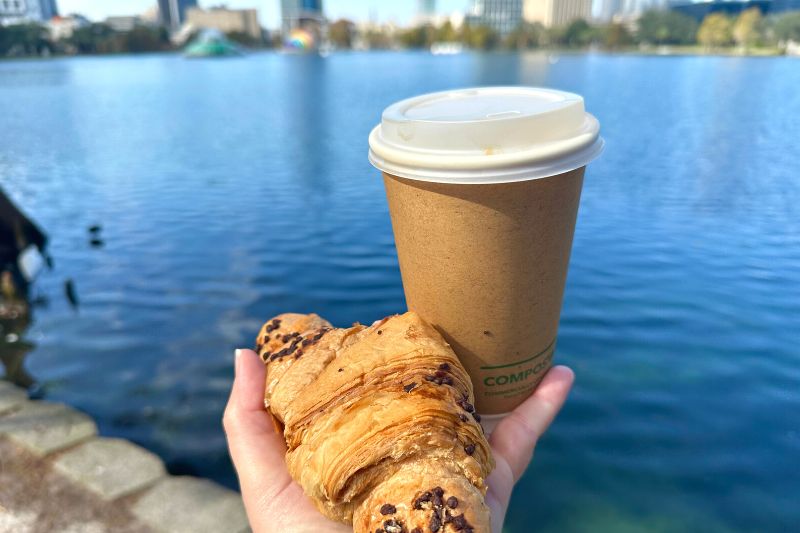 9. Kettle corn
What's a farmers' market without kettle corn? Practically every farmers' market in Orlando has it! You'll smell the lovely aromas of kettle corn from nearly every inch of the market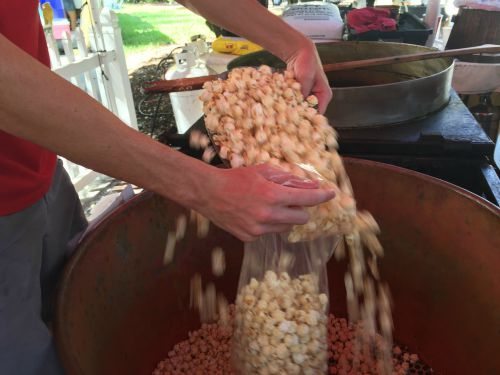 10. Fresh flowers
Take some of these gorgeous orchids home with you. If you're not a great plant parent, then consider picking up a plant or flowers for someone in your life who does have a green thumb.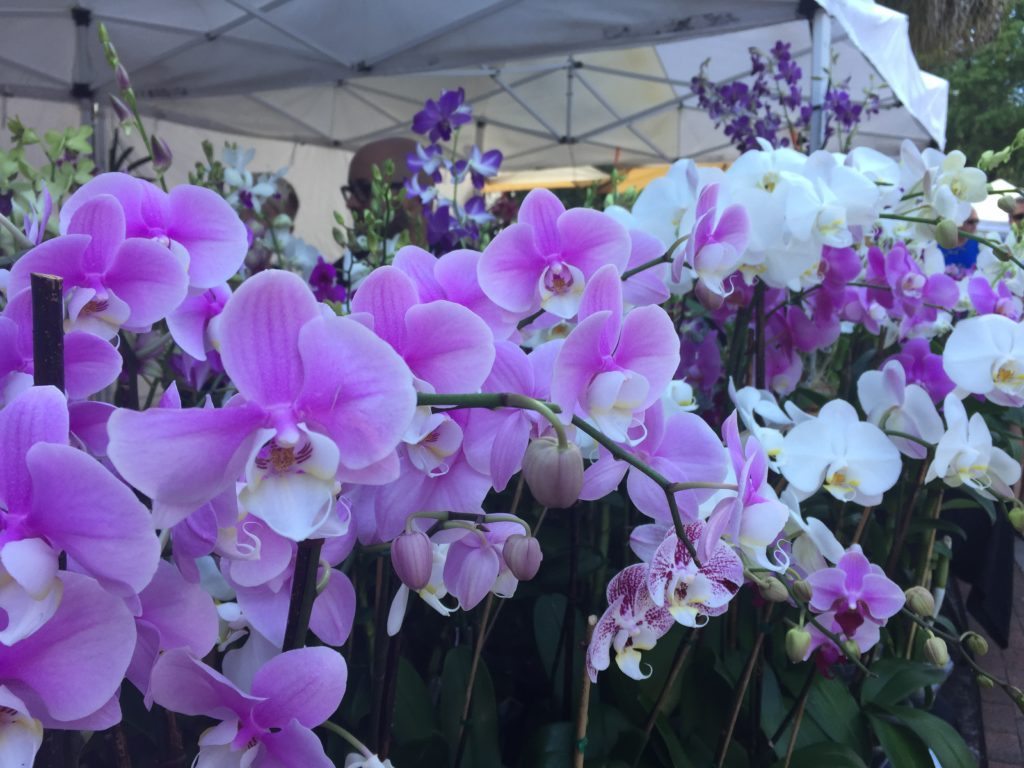 11. Gift ideas
Whether for a birthday, a special occasion, or the holiday season you might just find a cute little gift for someone. You'll be supporting small businesses with your gift purchases too!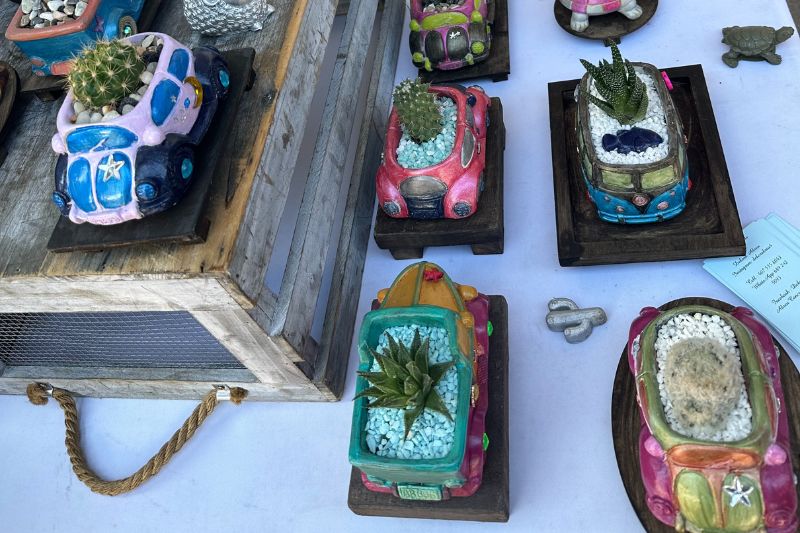 12. DIY Bonsai Trees
For $15 , you can sit down and learn how to create your own Bonsai tree. All the tools and your own tree in a pot are included. Offered on select Sundays by Emergent Creations Garden Centers.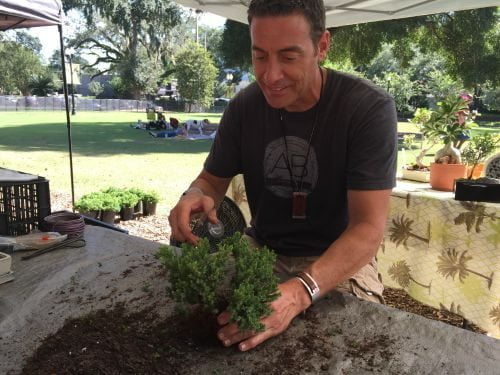 13. Grilled corn
Available seasonally, be sure to grab some grilled corn if you spot it!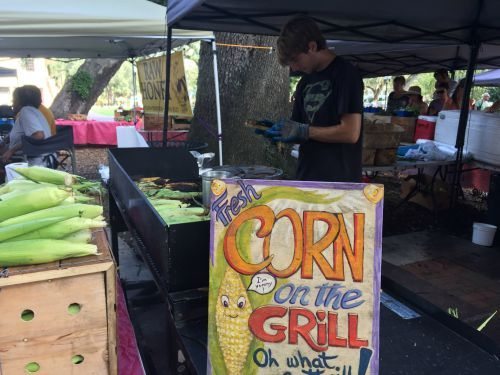 14. Chair massages
Treat yourself or your love to a relaxing chair massage.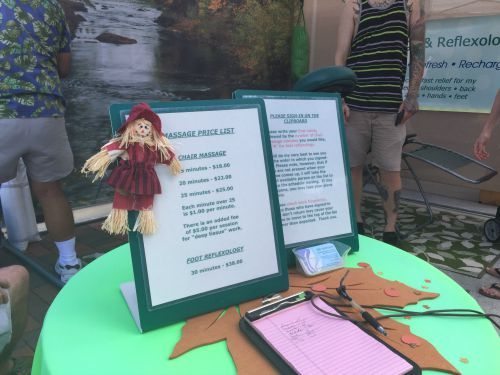 15. Artisan ice pops
You'll swoon over Peak Season Pop's flavors like Avocado Lime, Chocolate Sea Salt and Hibiscus Berry.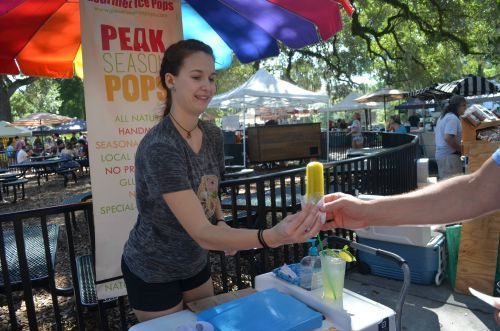 16. Shady places to rest
Catch some zzzzzs under the shade of a gargantuan tree located by the Eola House on the park's east side. Be sure to sit and relax for a bit.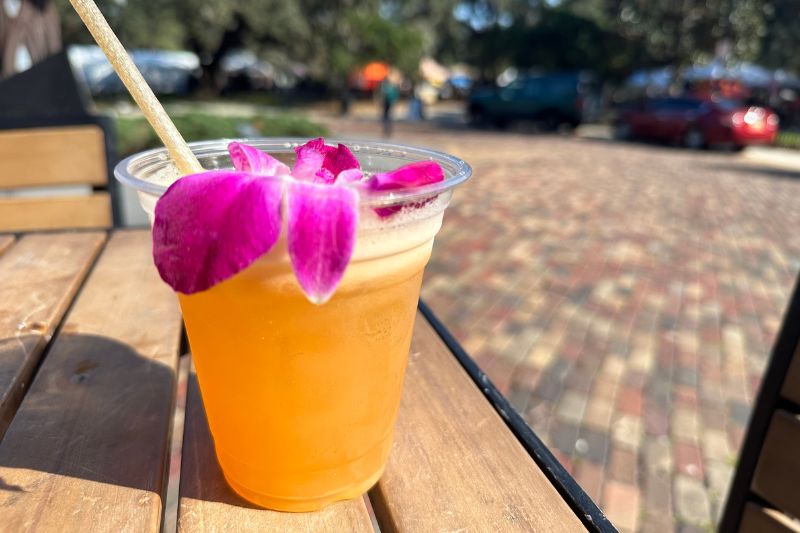 17. Cool stuff to buy
Handmade pottery, birdhouses, jewelry, soaps, clothing, and dog accessories are just a few of the items to purchase every Sunday.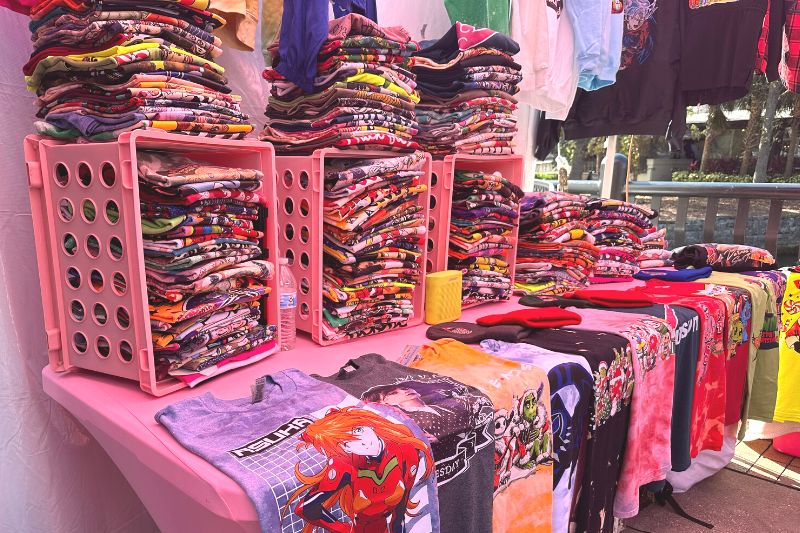 18. Sugar cane juice
Don't knock it 'til you've tried it. The sugar cane juice was a terrific treat on a hot day.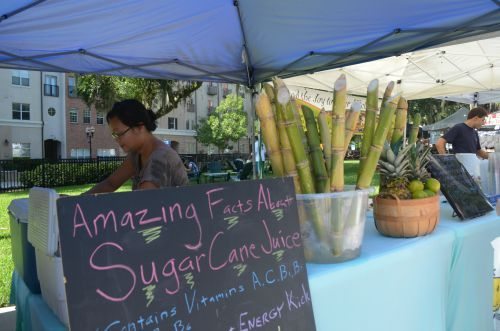 19. Swan boat rides
Swan Boats can be rented at the northwest corner of Lake Eola Park for $15/half hour.
Tuesday – Sunday, 10 a.m. – 7 p.m. Closed on Mondays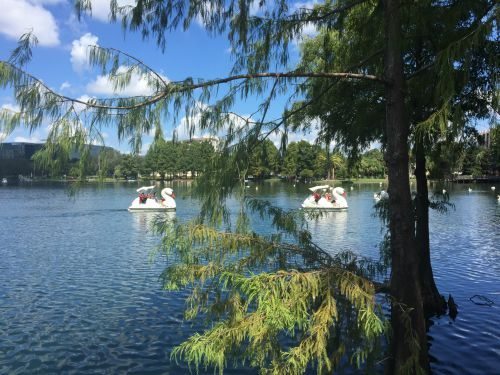 20. Lovely downtown views
Enjoy beautiful views of downtown Orlando throughout your visit to the Farmers' Market at Lake Eola.
Aku Aku Tiki Bar and World of Beer usually have a booth out in front of their venues. Sometimes they also have food trucks and couches/tables to hang out at. All are located at the back end of the Market.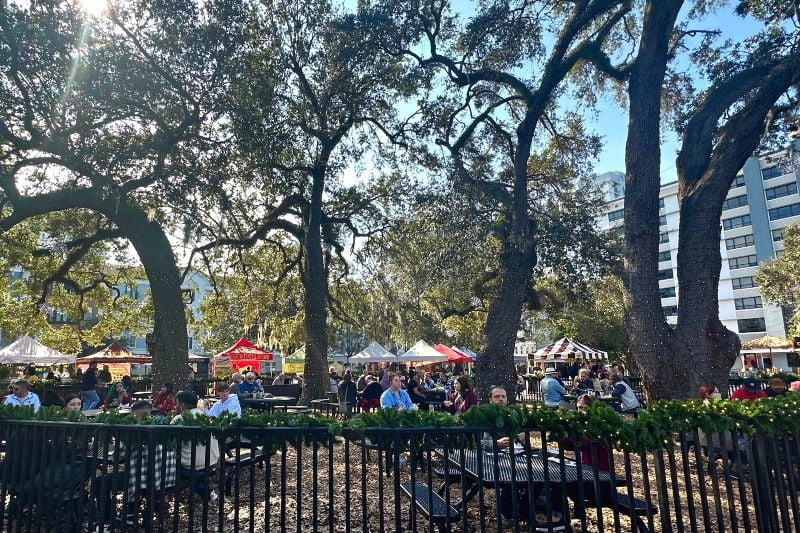 For more information, visit orlandofarmersmarket.com.