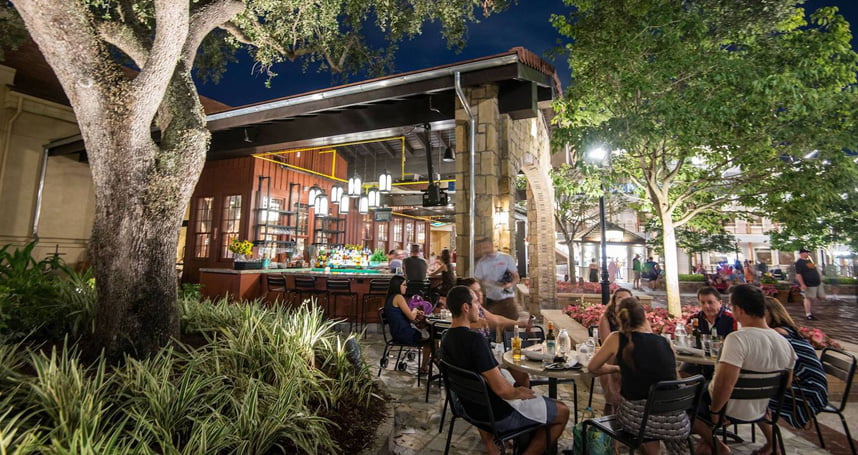 Walt Disney World is filled with magic and endless fun for everyone. But when the evening comes (or any time of day for that matter) and the adults want to wind down, there are some fabulous lounges and bars at Disney that are perfect for a drink and getting away from the crowds.
Whether you're staying at a Walt Disney World resort or just hopping over for date night, you are not going to want to miss these hidden gem bars. Best of all, these hidden bars at Disney do not require a theme park ticket!
Updated January 2023 by Dani Meyering
Hidden Gem Bars at Disney World
Let's start off with Disney Springs which is perfect for bar hopping. In fact, if you time it right, you can enjoy multiple Happy Hour offerings at Disney Springs. And if you aren't able to catch happy hour, there is still plenty to love at these Disney bars.
The Basket by Wine Bar George
Disney Springs
What was once a spot to purchase nibbles and wine in a provided picnic basket has now become a hidden spot for quick bites and a variety of drinks. The Basket by Wine Bar George is often overlooked because Wine Bar George itself deserves lots of love. While Wine Bar George is one of the most romantic spots at Walt Disney World, the quick service concept The Basket is a great spot for a casual date.
Grab some wine or frozen drinks and a snack or two for a lovely evening at Disney Springs.
WHAT TO TRY
You can order a carafe of almost any wine off of Wine Bar George's menu of 140+ pours. A massive array of glasses of wine are available at The Basket too. Plus frozen cocktails made with DOLE Whip!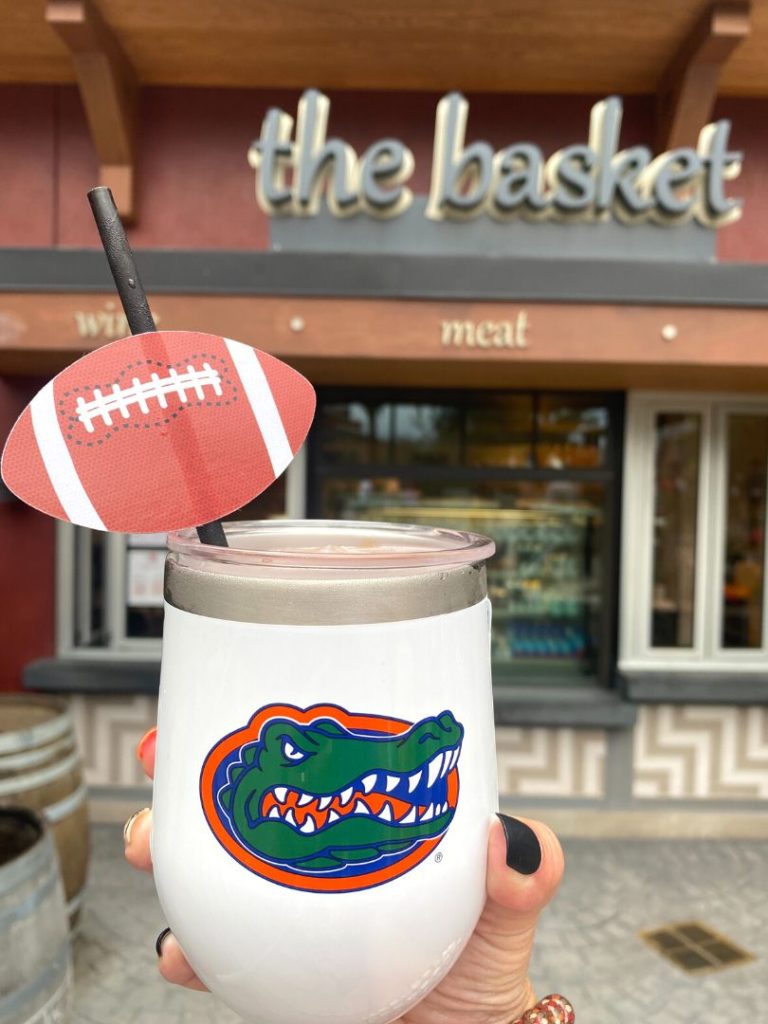 Indulge in the French fries, topped with Queso or Buffalo Mozzarella, because the portions are huge! And, you can get the "Frozen and Fries" combo which is an order of your choice of fries, plus one of the frozen cocktails of your choice ($21 for the combo).
Terralina Crafted Italian
Disney Springs
Terralina Crafted Italian has a huge outdoor patio bar (pictured in the feature image) and happy hour EVERY night 4pm – 6pm, Terralina is one of the best deals at Disney Springs. There are monthly specials as well so be sure to check their website for the latest info.
WHAT TO TRY
The bartenders are very knowledgeable about each wine and beer on the restaurant's extensive list, so they can help you make a decision. During happy hour you can sip on Italian Wine for only $6-7 a glass and beer for $6.50. For food, you cannot go to Terralina without getting the crispy eggplant fries or the burrata.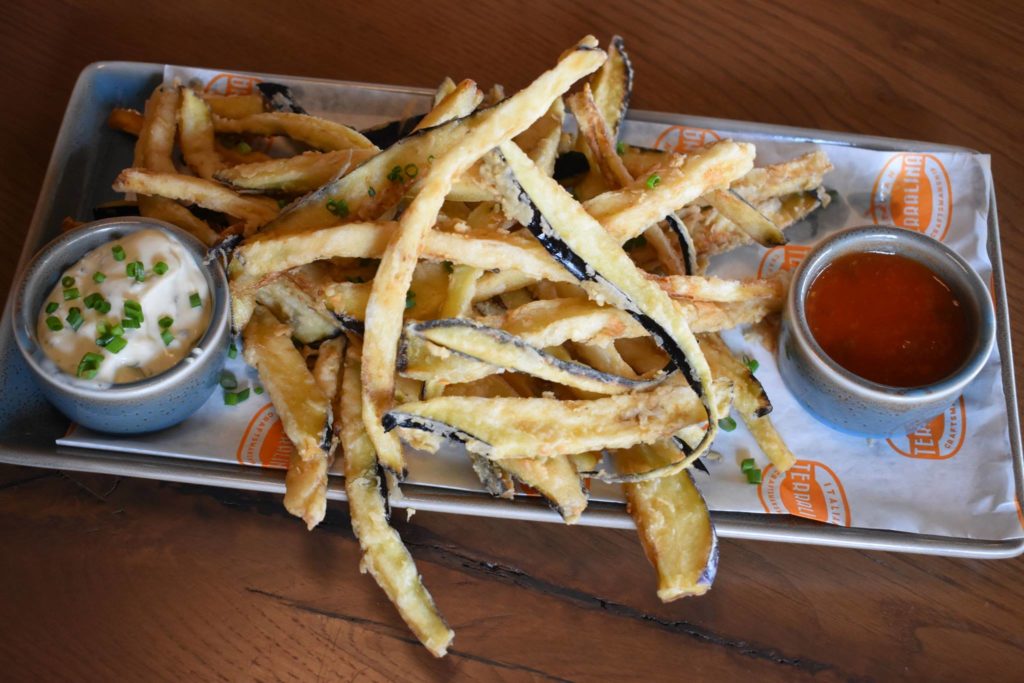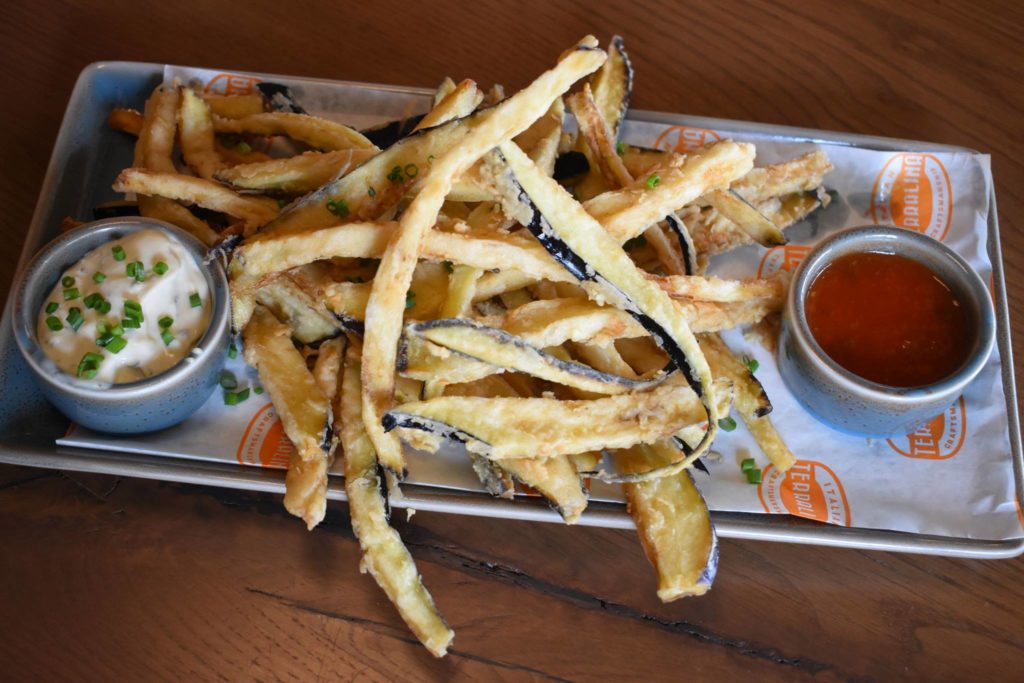 Enzo's Hideaway
Disney Springs
There is plenty of signage to help you find this hidden bar at Disney Springs. Enzo's Hideaway Tunnel Bar is in fact comprised of multiple tunnels, taking you beneath Maria and Enzo's restaurant. This hidden bar is themed after rum-runner tunnels in South Florida from days of old. And Disney fans may find it cool that these tunnels were once used by Pleasure Island Cast Members back in the day.
WHAT TO TRY
There are so many handcrafted cocktails made with specialty spirits it will be hard to choose. The Luciano Spritz is a must if you're into Italian spirits like Aperol. You can usually find seasonal drinks in the fall and holiday seasons. The food is also fantastic, like the Polpettine  (Braised Meatballs, Whipped Ricotta, and Parmigiano), and the Chocolate Ganache for dessert.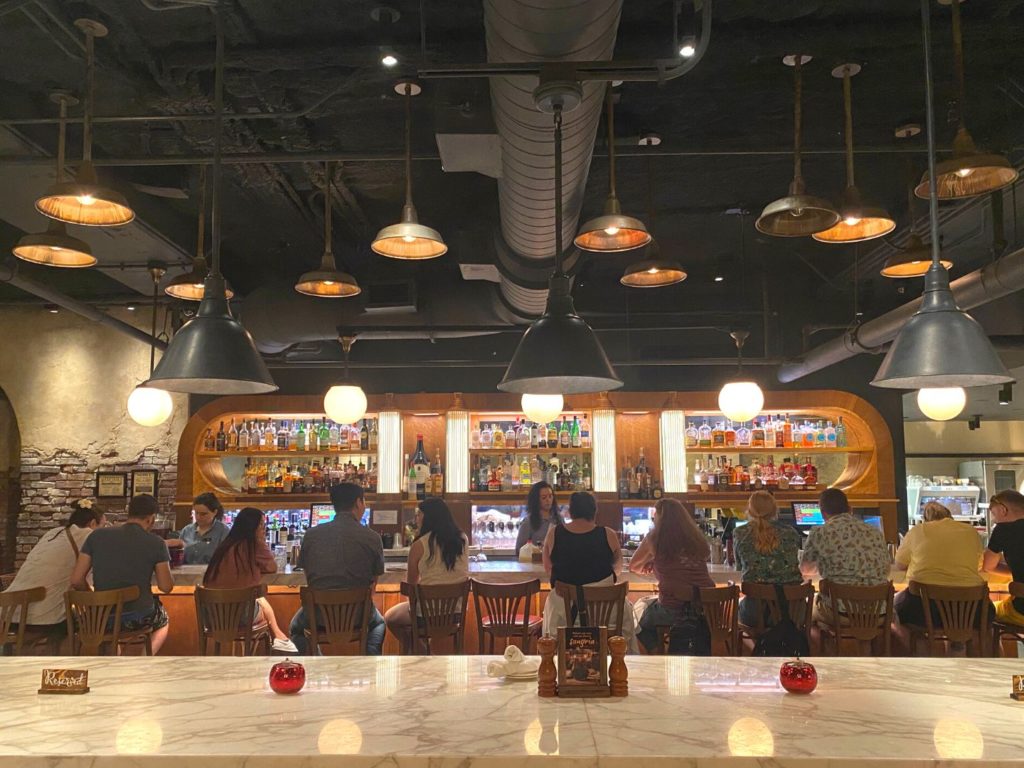 Crew's Cup Lounge
Disney's Yacht Club Resort
If you're hanging out at Epcot or Hollywood Studios and are looking for a chill place to escape the theme park hustle and bustle, head over to Disney's Yacht Club Resort to Crew's Cup Lounge. This quiet bar serves up some of the best drinks and food at Walt Disney World in a cozy atmosphere.
WHAT TO TRY
The menu for drinks and snacks is small but well-curated. You'll find plenty of indulgences like Truffle Mac and Cheese as well as select entrees including hand-cut steaks. For an extravagant date night go for the Chilled Admiral's Tower for Two with Maine Lobster, Snow Crab, Tuna Tartare, Jumbo Shrimp and more.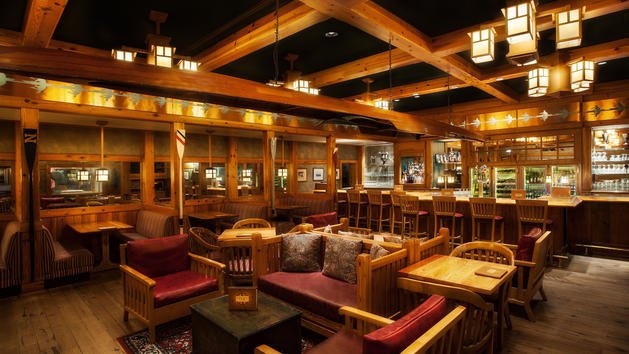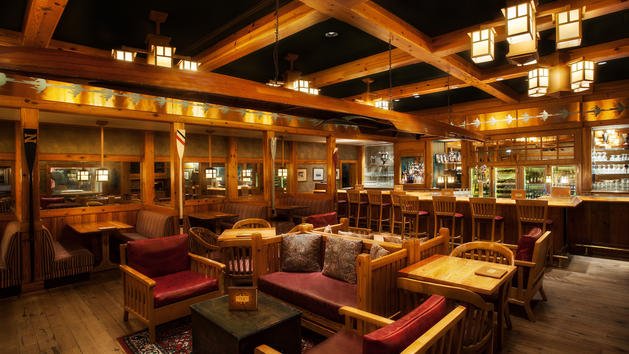 Steakhouse 71 Lounge
Disney's Contemporary Resort
Located just steps away from Magic Kingdom at Disney's Contemporary Resort (an easy stop on a DIY monorail pub crawl), Steakhouse 71 has a large bar that's first come, first served, with welcoming bartenders and a plentiful menu. Disney fans will adore the decor. This new Disney restaurant pays homage to Walt Disney World's early years.
WHAT TO TRY
Steakhouse 71 has an all-new menu full of modern American classics, some with nods to the 1970's — the early days of Walt Disney World. The Steakhouse 71 Stack Burger is great for sharing as is the Tequila Sunrise Cocktail for Two. Let the magic of Walt Disney World wash over you as you indulge in sharable delights.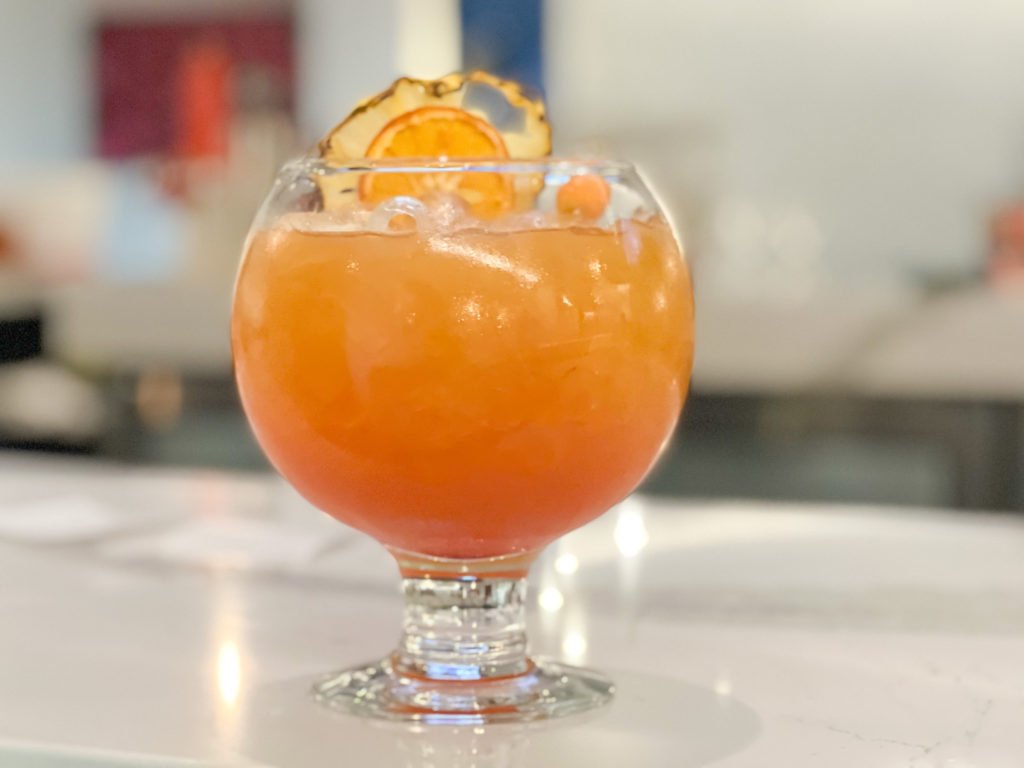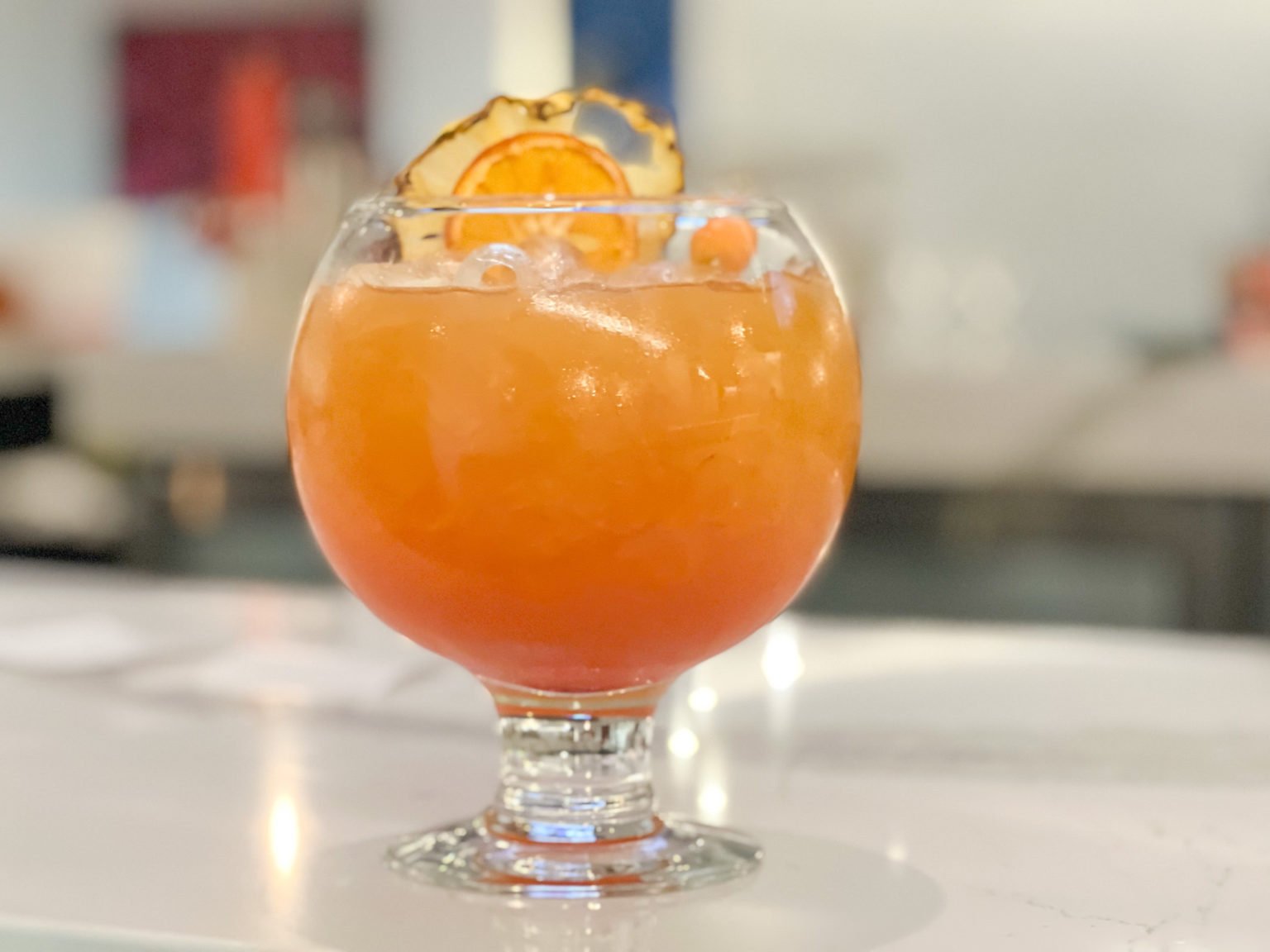 Victoria Falls Lounge
Disney's Animal Kingdom Lodge
Disney's Animal Kingdom Lodge is one of our favorite resorts to explore, and when you're done exploring everything there is to do, head over to Victoria Falls Lounge right above Boma at Jambo House. Their specialty cocktails and decent-sized appetizer menu are the perfect way to wrap up a Disney day.
WHAT TO TRY
I love the Goat Cheese Dip for something a little different than what you can get at other locations. As for drinks, the bar staff has put together a strong cocktail list, including a few you can only get at the Victoria Falls Lounge. A fan favorite is the Victoria Falls Mist, it's sweet without tasting like candy, and the use of tangerine liquor is unique.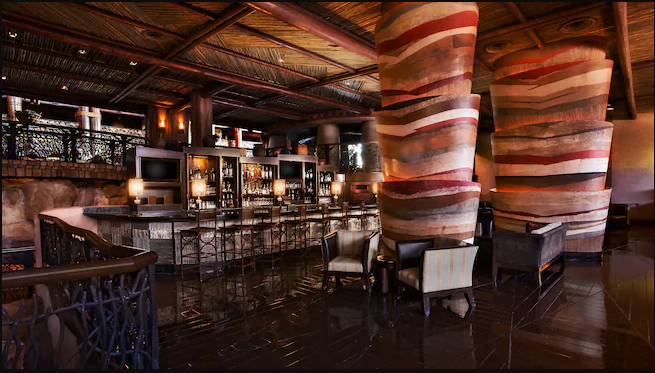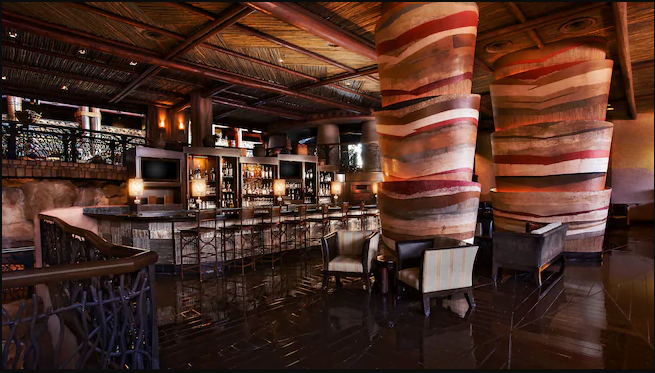 Bonus idea inside the parks…
Disney's Hollywood Studios
So many park guests overlook this hidden gem of a Disney bar. All of the beer, wine, cocktails, and food are from or inspired by the state of California. While you're inside waiting to order look up and take note of the cool Disney decor. The theme of Baseline is that of a former print house in the Los Angeles area. This pays homage to the Writer's Stop coffee shop that previously occupied this space at Disney's Hollywood Studios.
Sit outside and enjoy the lively atmosphere. You'll get to enjoy some shade and some great people-watching.
WHAT TO TRY
Craft beer flights are the way to go. And the giant Bavarian-style pretzel is a must!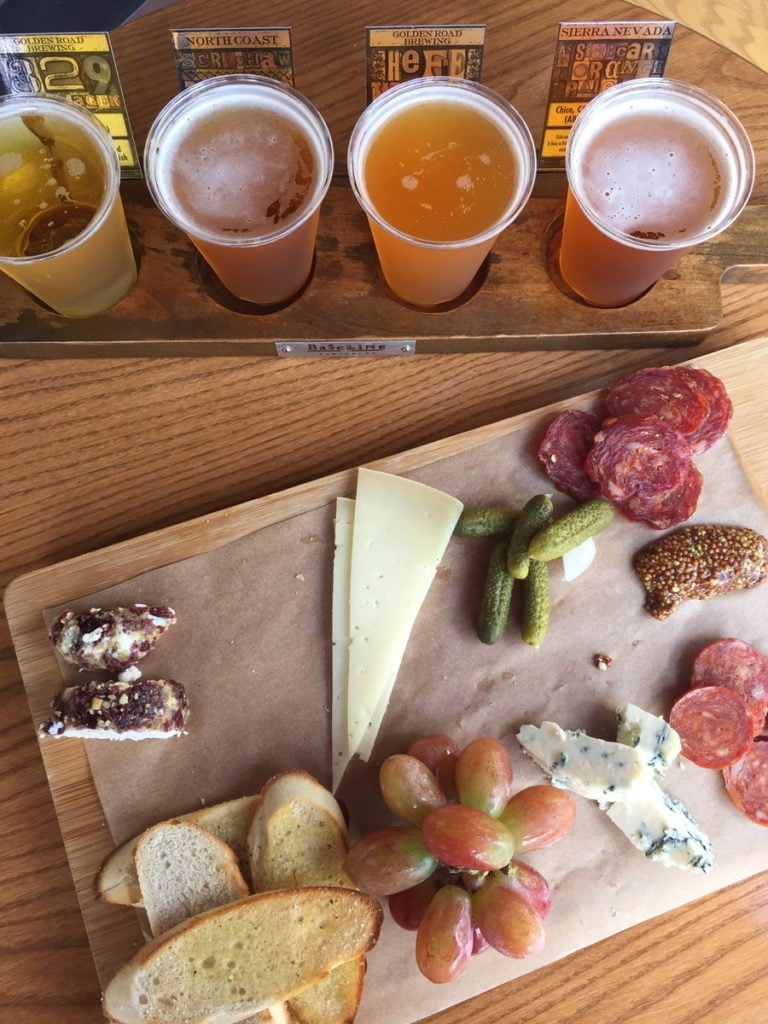 Have fun discovering these Disney bars and always drink responsibly.
Check out more hidden spots at Walt Disney World.
Feature image credit: Terralina Crafted Italian