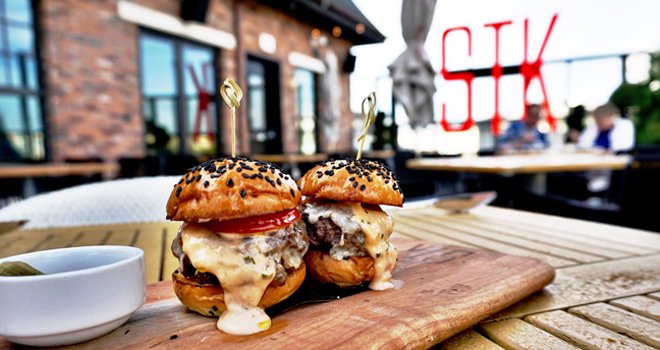 Whether you're in a committed relationship or single, there is never a wrong time to spend quality time alone. From Lake Nona to Winter Park, you are sure to find a place where you can treat yourself! So do just that with this list of dates to take yourself on in Orlando.
Solo Date Ideas in Orlando
Park Avenue in Winter Park
Dirty Pour Project
East End Market
Emeril Lagasse Kitchen House and Culinary Garden – College Park
Enzian Theater
Lake Nona Restaurants
Disney Springs
Lake Eola Orlando Farmers' Market
It's no secret that Park Avenue in Winter Park has some of the best dining and shopping in the Orlando Area. It is the perfect place to spend a day with yourself.
Start off at ABO (Atlantic Beer & Oyster) in the Hidden Garden courtyard. ABO offers a large selection of craft beers to satisfy any taste, along with a rotating list of oysters from the East, West, and Gulf coasts. Choose your favorite beer and oysters and stay a while. The staff is sure to keep you entertained and hydrated.
After finishing up at ABO, stroll down Park Avenue and stop into some of the unique boutiques and shops for a little retail therapy.
To end your day on Park Avenue, take a seat at Prato's bar, grab a Cetriolo, order a Widowmaker pizza, and take in the day.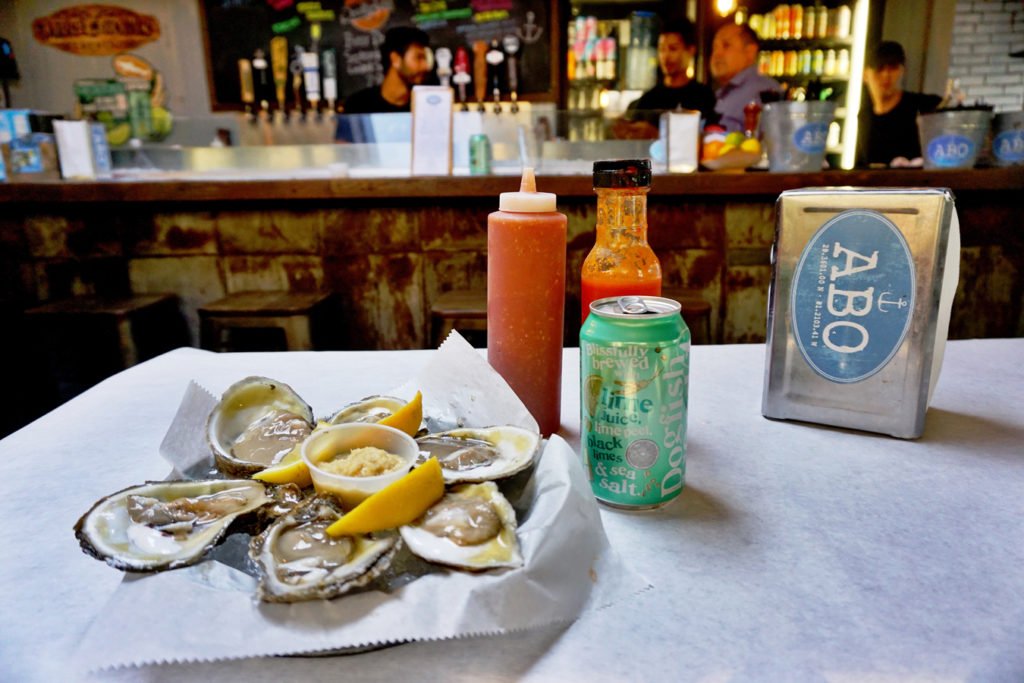 The Dirty Pour Project is a twist on paint night in the Orlando Area. Chelle, the owner, gives you the unique experience of learning the art of fluid painting. The public pour party events, hosted once a month at different Orlando area watering holes, are a great way to relax and get in touch with your creative side.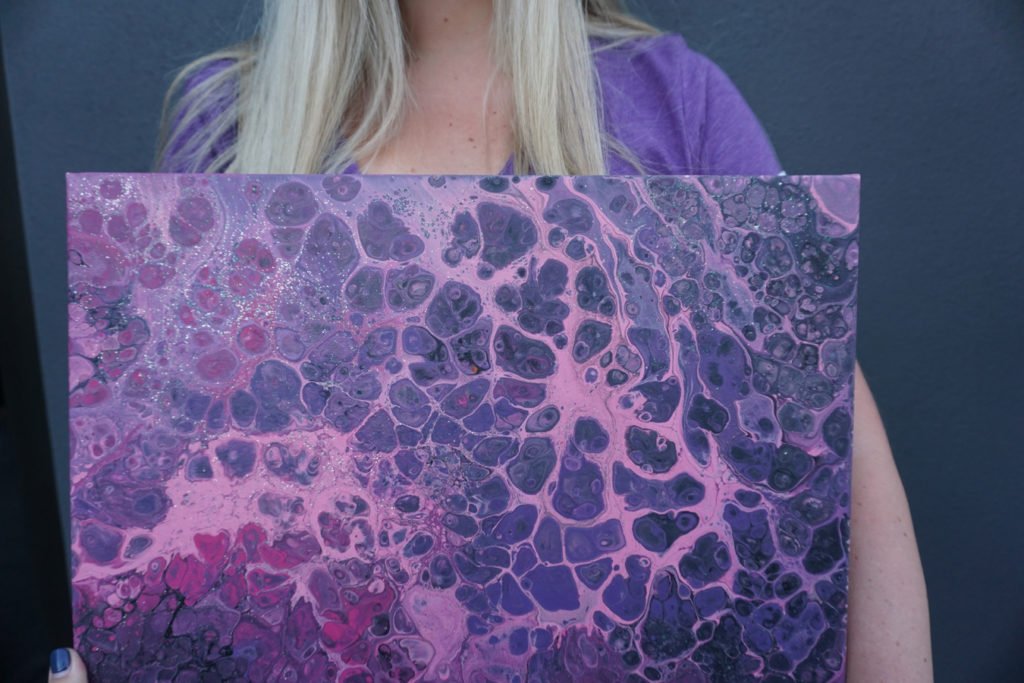 East End Market is a top spot for a date with yourself. It's a location I frequent by myself, and I could go on and on about it for days. My first stop is always Farm & Haus for their Savory Avocado Toast, followed by a brew from Lineage Coffee. Take your treats outside and enjoy live music in the garden on the weekends.
After finishing up, head upstairs to grab a local craft brew or craft cocktail from The Neighbors. While there, you can catch from live music or browse their shop full of items from local makers. Don't forget to head over to Freehand Goods for a little more shopping.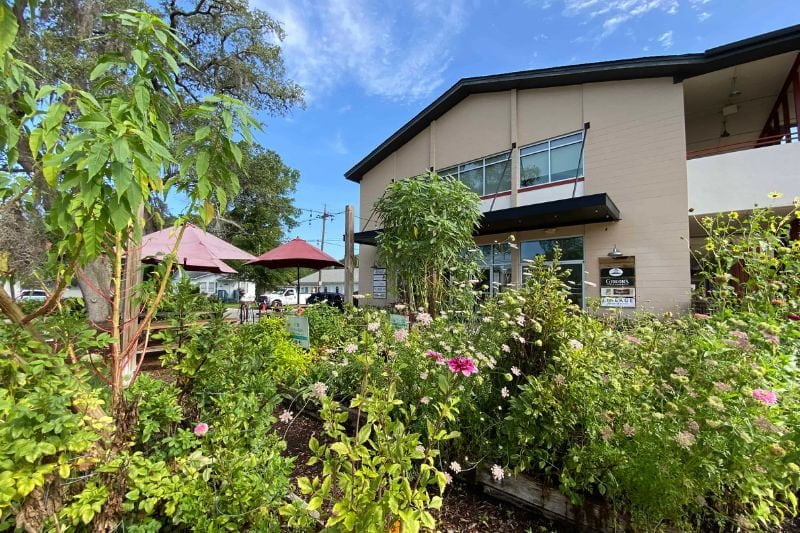 End your day at East End posted up at Domu's beautiful bar. Domu features a daily happy hour with $5 cocktails and discounted food. If you're there on the weekend, make sure to grab the Bobamosa (champagne with boba balls). The bartenders make you feel like old friends and will keep you glued to your seat.
4. Emeril Lagasse Kitchen House and Culinary Garden – College Park
Doesn't the thought of surrounding yourself in a beautiful kitchen full of strangers and making a fool out of yourself while drinking wine and trying to make homemade pasta seem quite appealing? Enjoy a night of great wine, hands-on cooking lessons, and a great meal inside the beautiful Emeril Lagasse Kitchen House and Culinary Garden.
If you're not so great in the kitchen, but have no problem eating a delicious meal, join Chef Fonzo at his Chef's dinners at La Tavola. Here you will have a sit-down meal in the beautiful kitchen while watching Chef at work.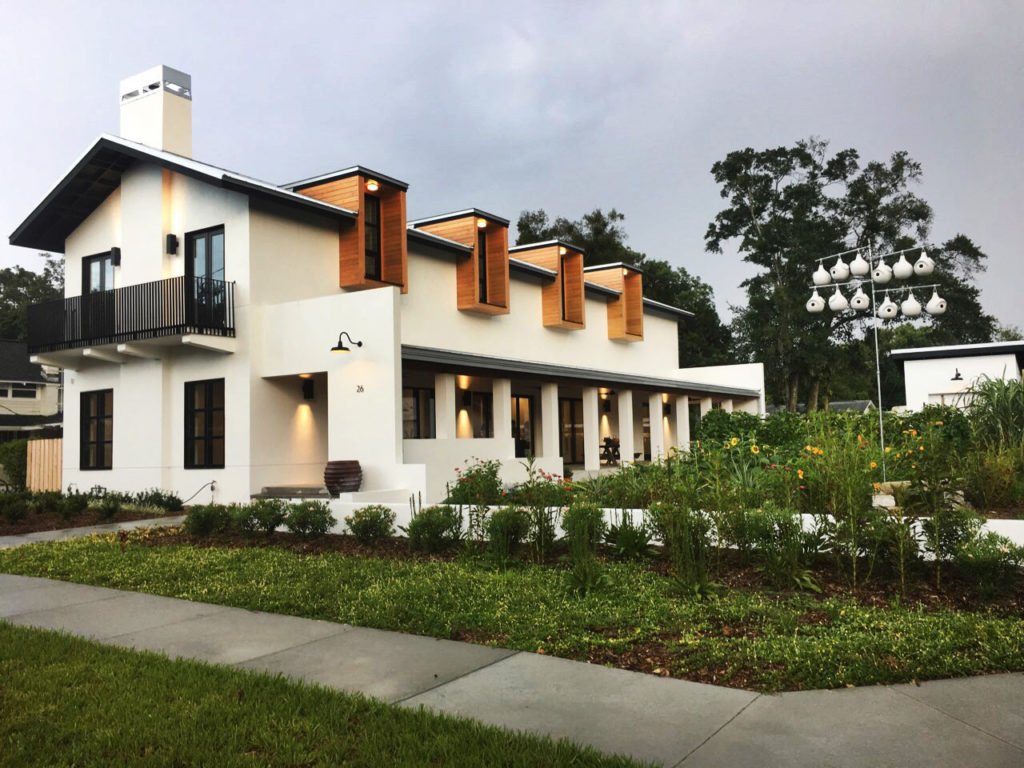 Taking yourself to the movies is a classic solo date, but why not step it up a notch and head to Enzian Theater in Maitland? You can catch a cult classic, Saturday matinee, or an Indie film. Don't forget to stop by Eden Bar for a bite to eat and a nice cocktail before the film.
If you don't get there in time to stop by Eden Bar, don't worry – you can dine in the theater!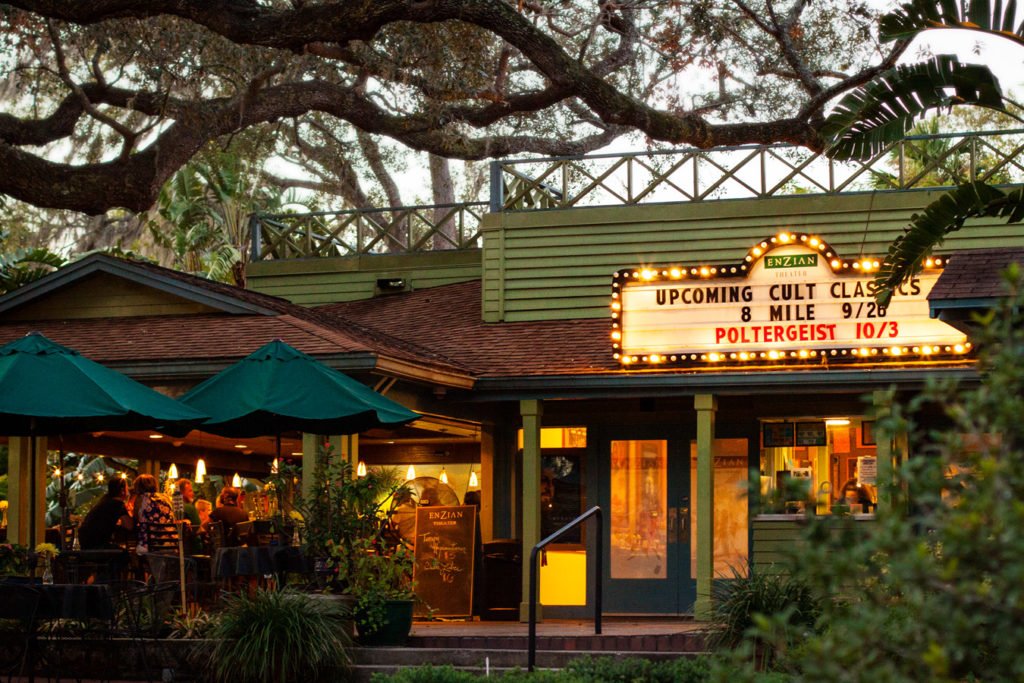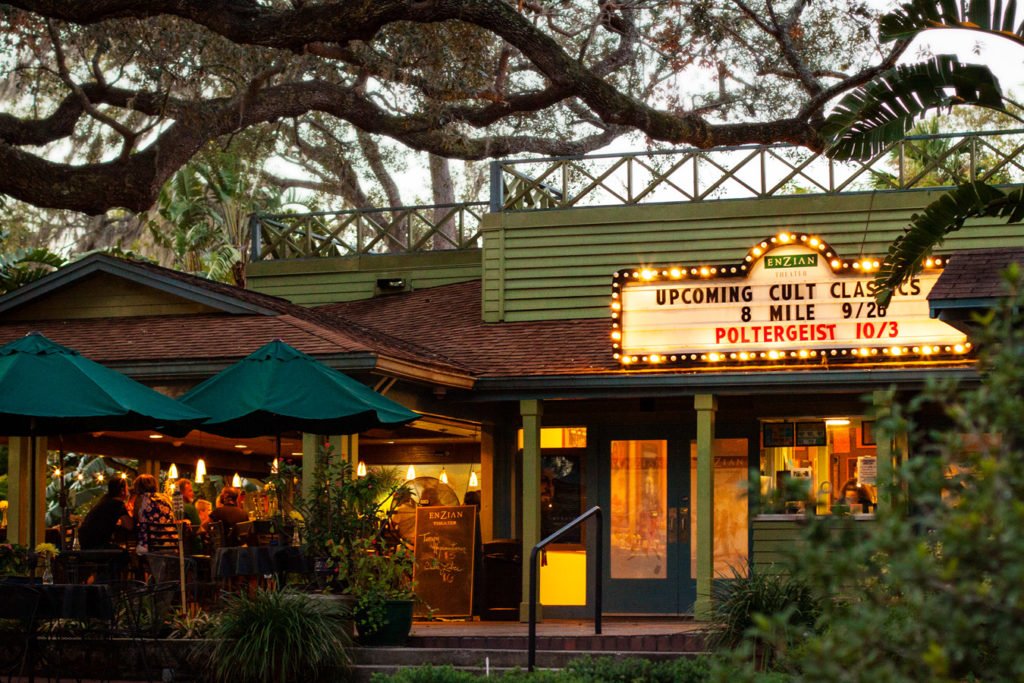 Canvas is the perfect place to enjoy an afternoon. Order a sandwich (I suggest the Cuban) served with housemade chips and celery soda (yes, that exists and it's great) from the market menu and grab a seat on the patio overlooking the lake. Or, take a seat in the community garden and enjoy the view of the Glass House.
Once you finish your meal, browse the indoor market. The market has everything from barware and furniture to jewelry and more! Canvas is one of Orlando's most unique locations and has so much to occupy the brain you'll forget that you're alone. (They've got a wonderful brunch, too!)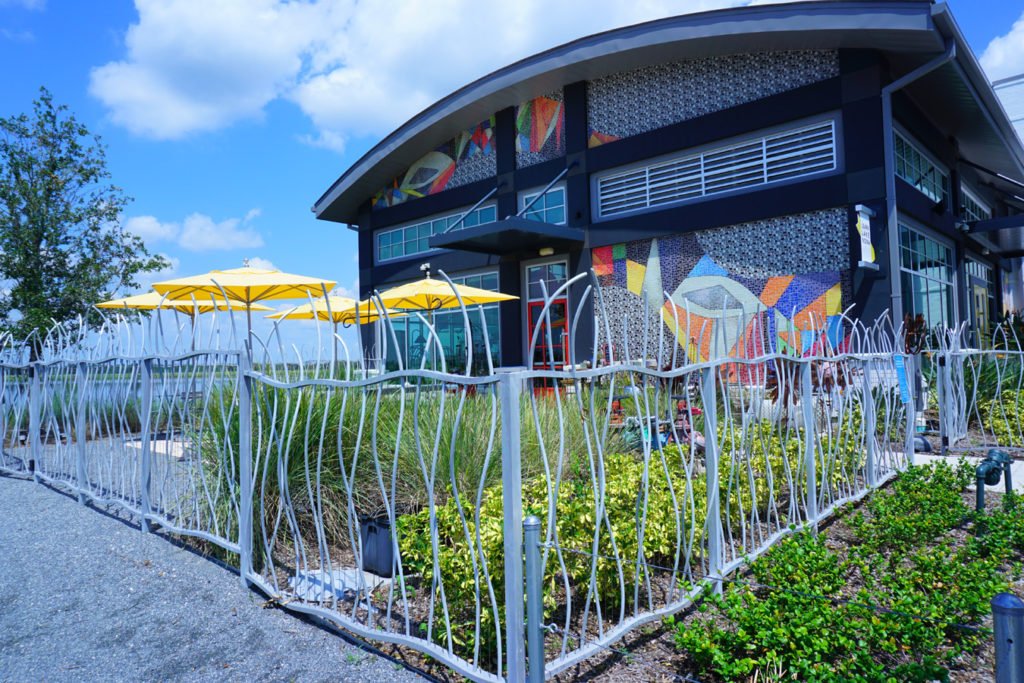 7. Disney Springs – Lake Buena Vista
Disney Springs may seem like a cliché place to spend the day, but it has so much to offer. Start your day with a unique drink from Jock Lindsey's Hangar Bar; I suggest the 'Anything Goes' if you're looking to spice it up a little bit. Or, visit a bar from our guide to a Disney Springs pub crawl.
Next head over to STK and enjoy some Lil' BRGs (sliders; pictured in feature image) and a cocktail at the upstairs bar overlooking the rooftop patio, where you can enjoy A/C and a view.
You can save a little money by visiting during Disney Springs Happy Hour.
After filling up on sliders and a cocktail, explore Disney Springs's shops. With over 100 shops, there is bound to be something for everyone.
Personally, I find it impossible to end a day of walking around and shopping without grabbing something sweet. What a better place to do that than Sprinkles Cupcakes? Sprinkles offers gourmet cupcakes and ice cream that won't disappoint. Take your cupcake or ice cream to go and walk around Disney Springs as the sun sets and the twinkle lights in the trees come on.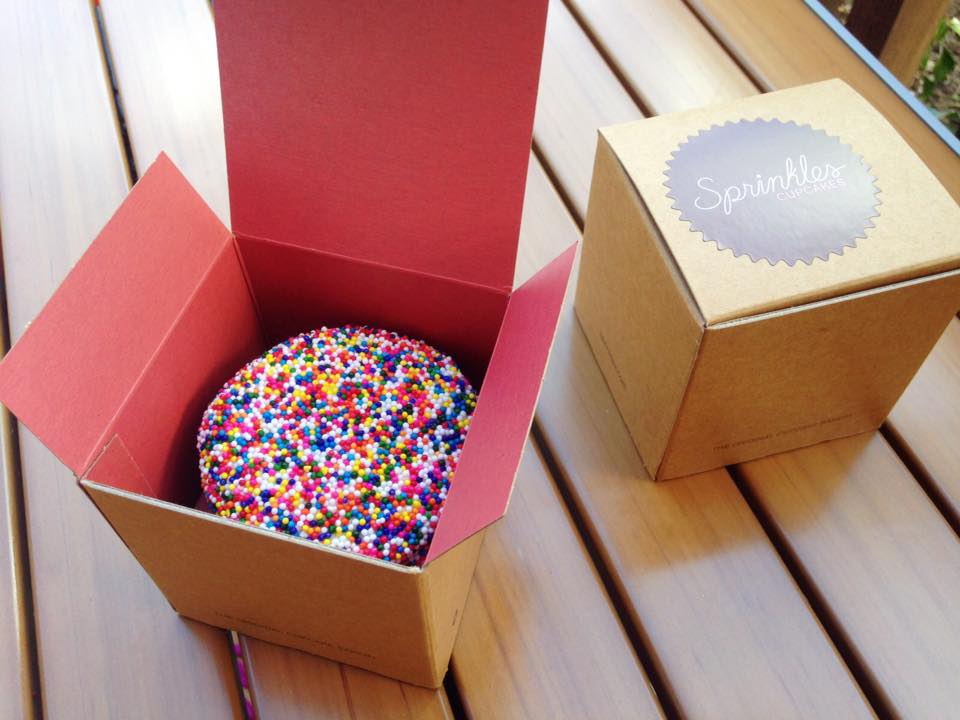 Stroll around the Lake Eola Farmers Market, pick up some fresh fruits and vegetables, try dishes from local vendors, and enjoy local artists work ranging from print photography paintings to handmade clothing and jewelry.
The best thing about the Lake Eola Farmers Market is all the samples you can try from vendors. Get an idea of what to expect with our Guide to the Lake Eola Farmers' Market.
Completing the farmers market can leave you thirsty. Across the street, Eola Wine Company will serve you wine, mimosas, or beer. May I suggest the Mimosa Party? This includes a bottle of champagne and two juices of your choice. When you're on a date with yourself, you might as well indulge.
All photos by Lindsey Harris (@forkorlando) unless otherwise noted.