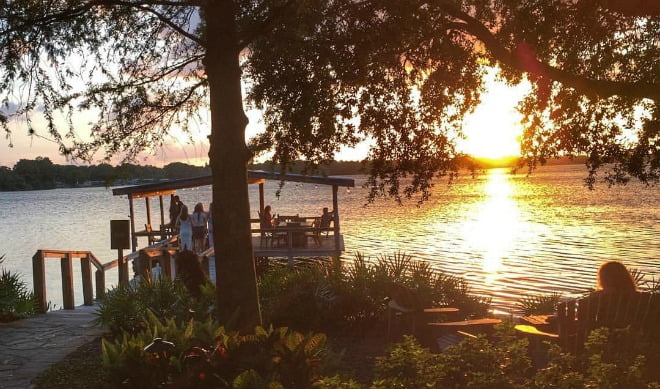 For those of us who spend too much time on I-4, it can be easy to forget that the City Beautiful is, in fact, quite beautiful. Look beyond the gridlock, skyscrapers and endless theme park parking lots and you're bound to find wondrous, even awe-inspiring views and vistas to take your breath away in Orlando. Need a little help finding those pretty locales? Here's our list of Orlando's most beautiful places, sprinkled with our hope that you'll explore them with someone special.
Originally published in 2017, most recent update February 2023 by Dani Meyering
Orlando's Most Beautiful Places
Leu Gardens
Winter Park Canals
Disney fireworks
Gaylord Palms
Hillstone Restaurant
Lake Eola Park
Hyatt Regency Grand Cypress
Lake Baldwin Park
Wekiva Island
Lake Lotus Park
Eden Bar
Celebration, Florida
Shingle Creek at Grande Lakes Orlando
Leu Gardens
Arguably one of the most under-utilized local gems, Harry P. Leu Gardens is a 50-acre botanical haven just north of downtown Orlando and just a stone's throw from Audubon Park.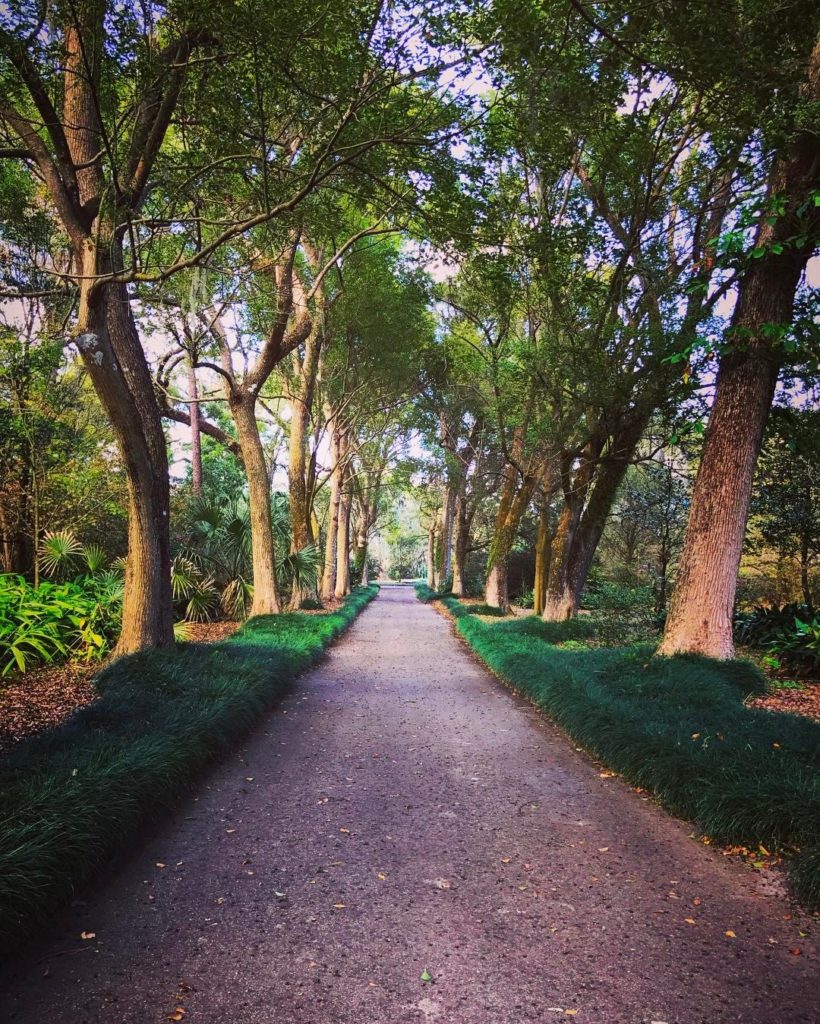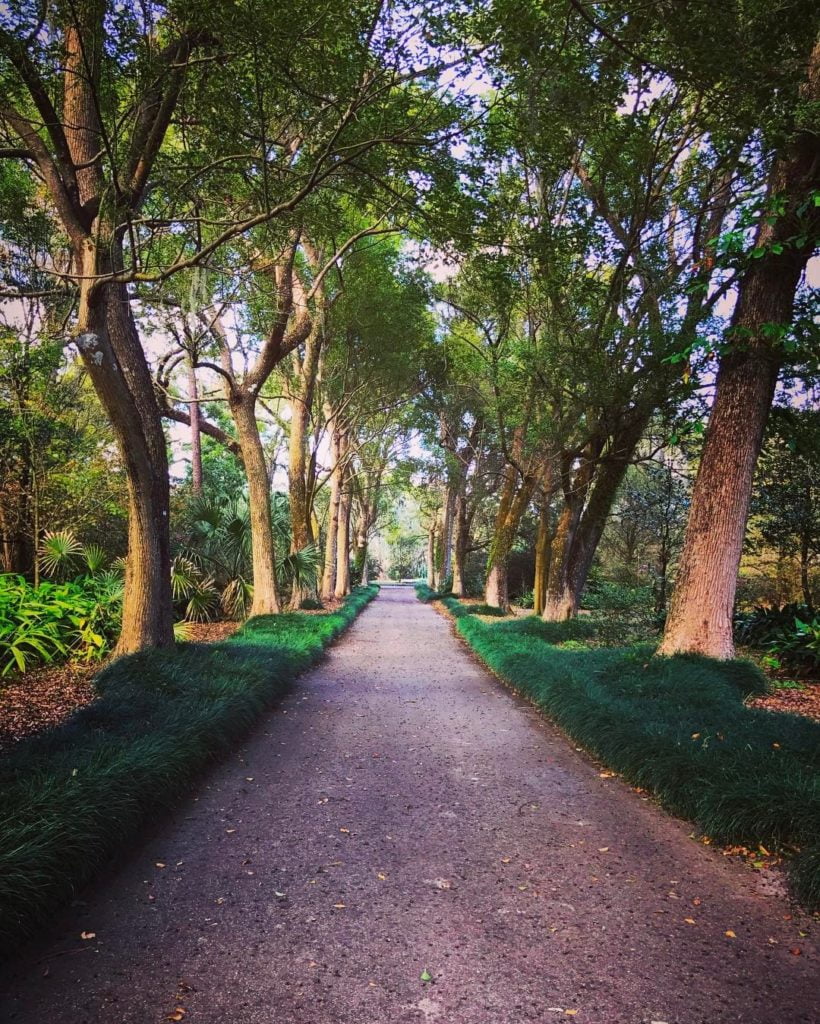 There are select days you can visit Leu Gardens for free, plus there are lots of free Orlando gardens around town.
Connecting Lakes Virginia, Osceola and Maitland, these secluded and slightly camouflaged throughways can be traversed by boat, kayak, or Winter Park's Scenic Boat Tour, departing daily from the end of Morse Blvd.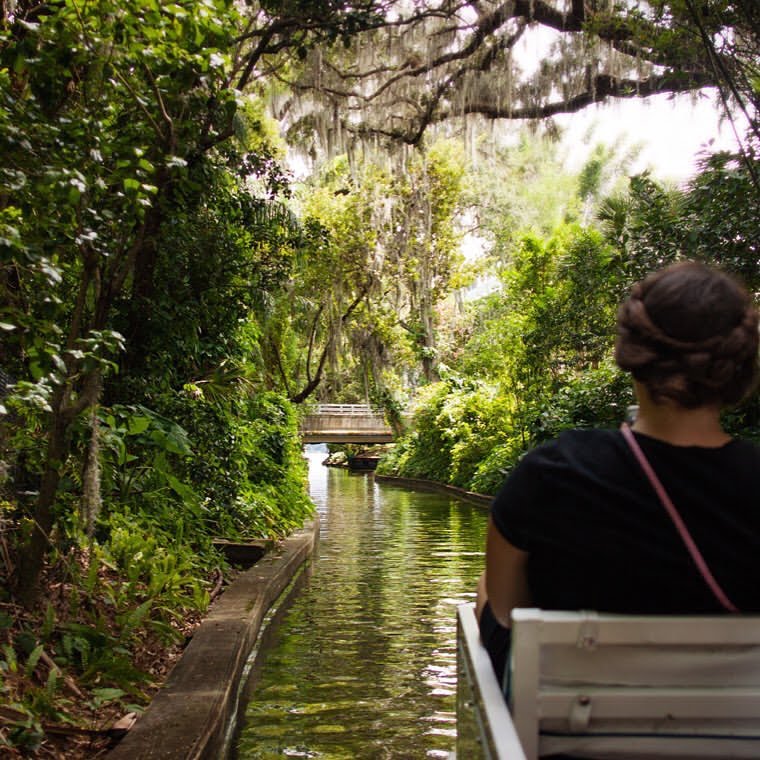 Fireworks over Cinderella Castle
It's a bucket list scene every Orlando local needs to experience at least once. But even if you've watched the colors explode over this iconic Orlando landmark dozens of times, it never, ever gets old.
And if the theme park prices are prohibitive, then you can easily view Disney fireworks outside of the parks.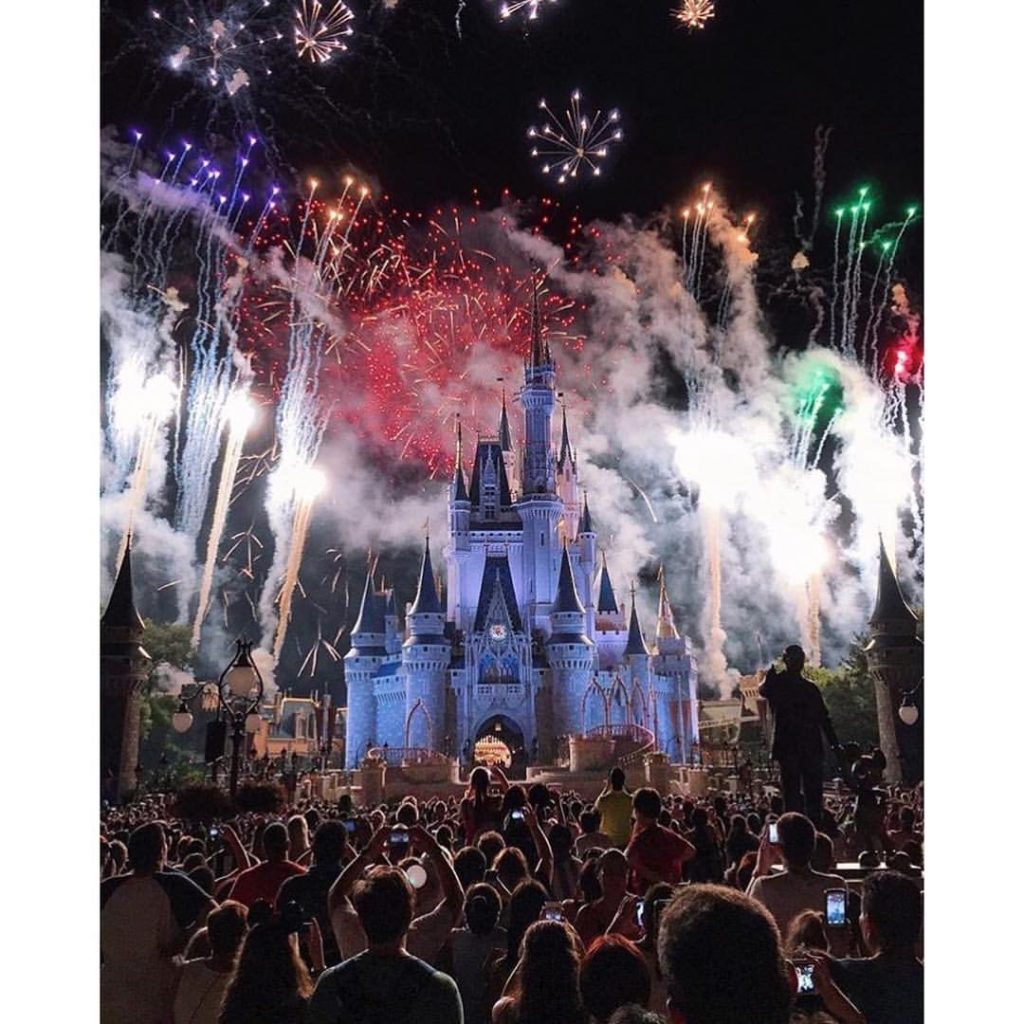 Gaylord Palms
Inside this palatial resort, you'll find a 2.5-acre atrium that likens a jungle thanks to its endless supply of plant life.
Caverns and forts, bricked "streets" and waterfalls, rivers with fish, and a small lake with turtles and baby gators are just a few of the features you'll find across three separate worlds dubbed Key West, St. Augustine and the Everglades.
Wander, grab a coffee or frozen yogurt, or have dinner at Moor or Wreckers, two restaurants with some of the best views in Orlando.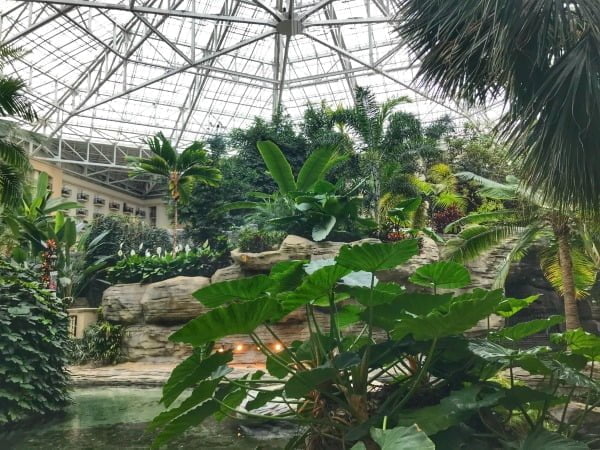 Hillstone at Sunset
Could there be a more tranquil place to toast the sunset and kick off a weekend than Hillstone's deck and patio overlooking Lake Killarney? I've yet to find it. Although, these sunset spots are mighty fine, too.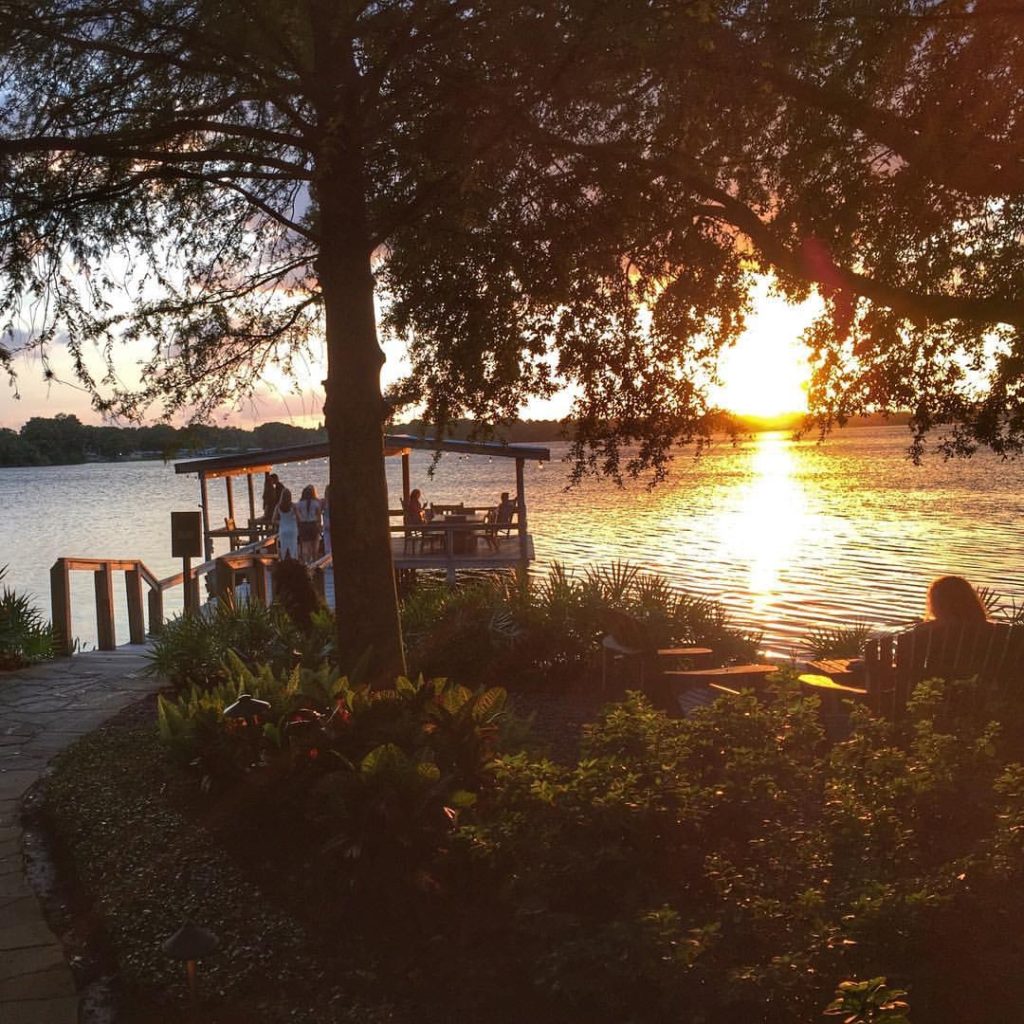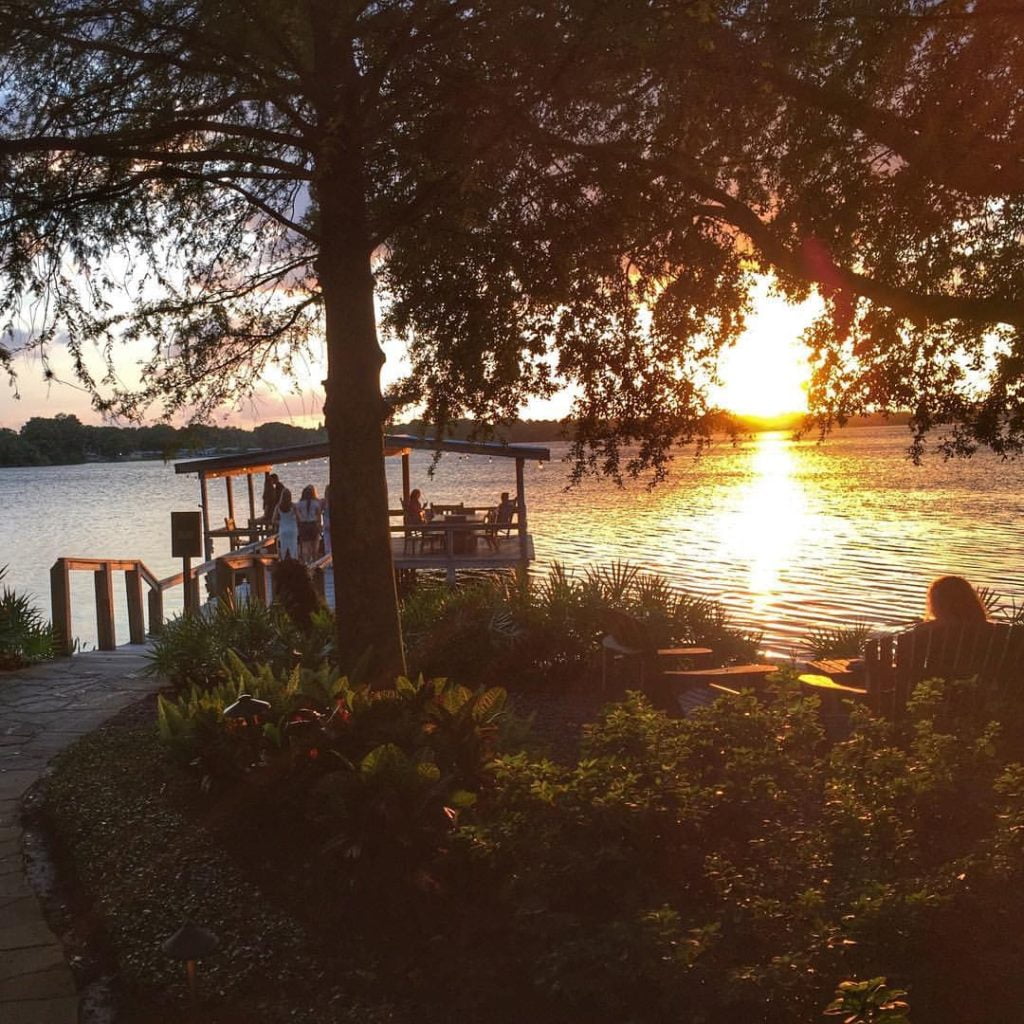 Lake Eola Park
Take a .9-mile stroll around Lake Eola, downtown's central green space, and home to the legendary Linton E. Allen Memorial Fountain. It's a great place to visit any time, but I absolutely love the Sunday farmer's market with its 50+ vendors, live music and mimosa bar.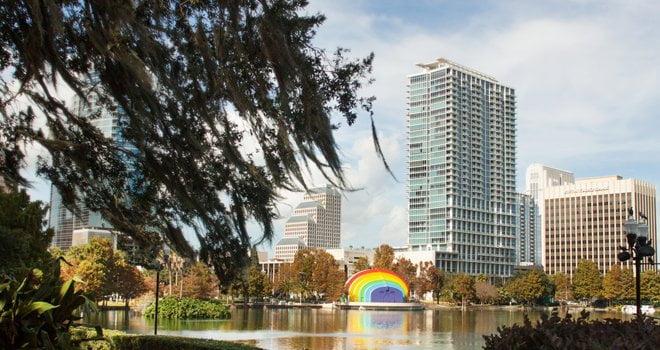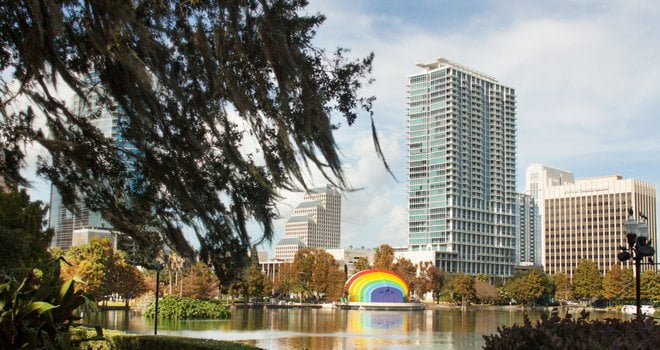 The Grotto at Hyatt Regency Grand Cypress
Sprawled across acres of recreational space for pool lounging, lake paddling, bike pedaling, and golf ball putting, Hyatt Regency Grand Cypress is a Mecca of relaxation and restoration. But if you're looking for THE spot to make you really feel like you've escaped it all, go find your sweetie in the pool grotto and let the rest of the world drift away for a while.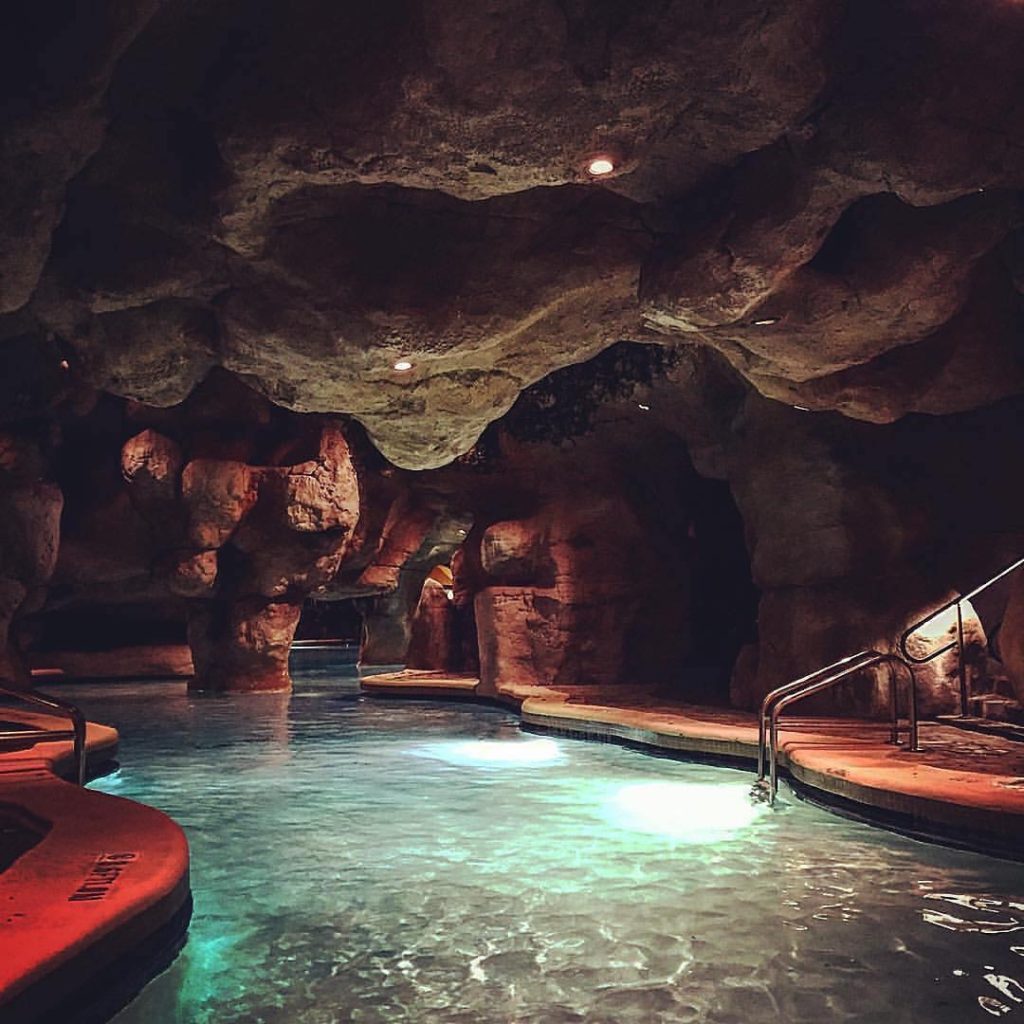 Barnie's Coffee Courtyard
Some of our area's best coffee and a killer place to enjoy a leisurely breakfast or brunch, Barnie's also boasts this picturesque courtyard with a bubbling fountain and shaded tables.
This part of Orlando is truly beautiful and you can have the perfect afternoon on Park Avenue.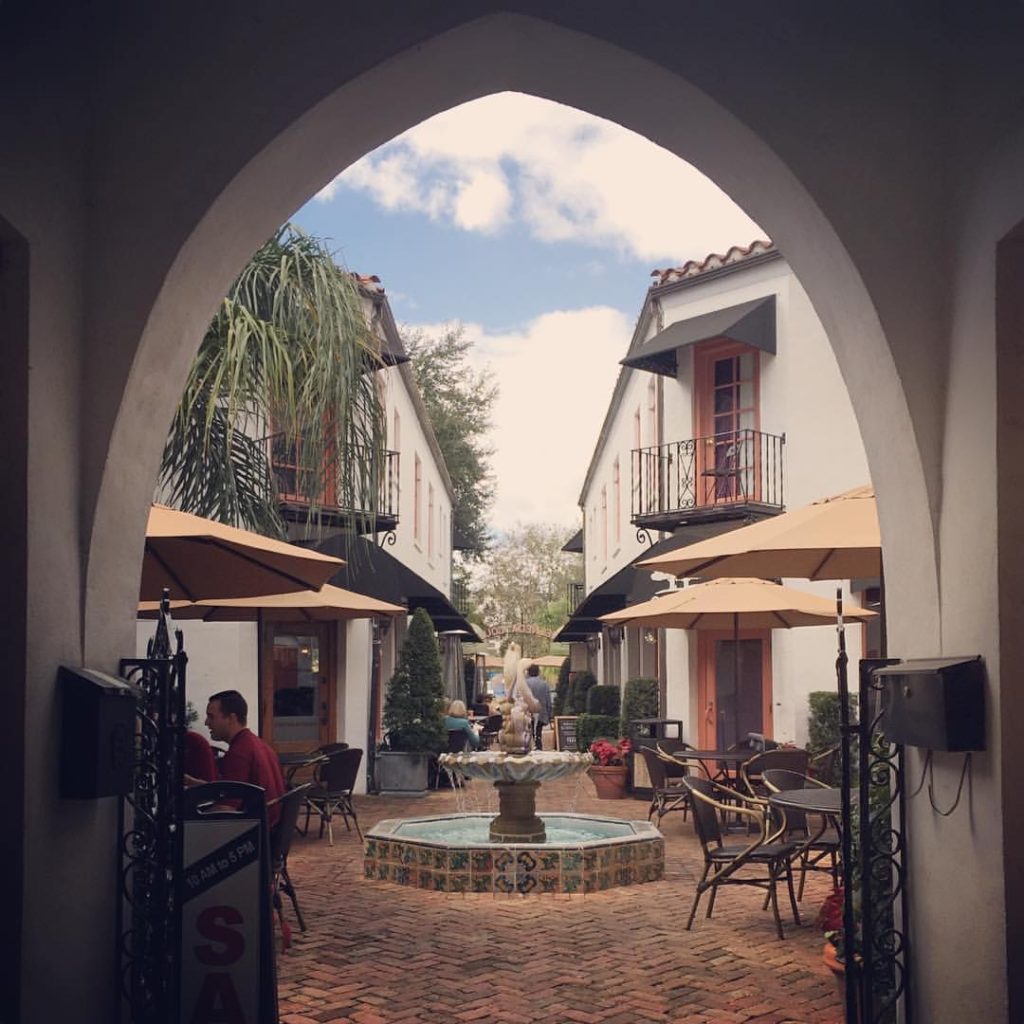 Lake Baldwin Park
A beautiful, shady park that covers 23.16 acres, Lake Baldwin Park deserves a stroll, a jog or a visit with your dog. Go on. Get exploring!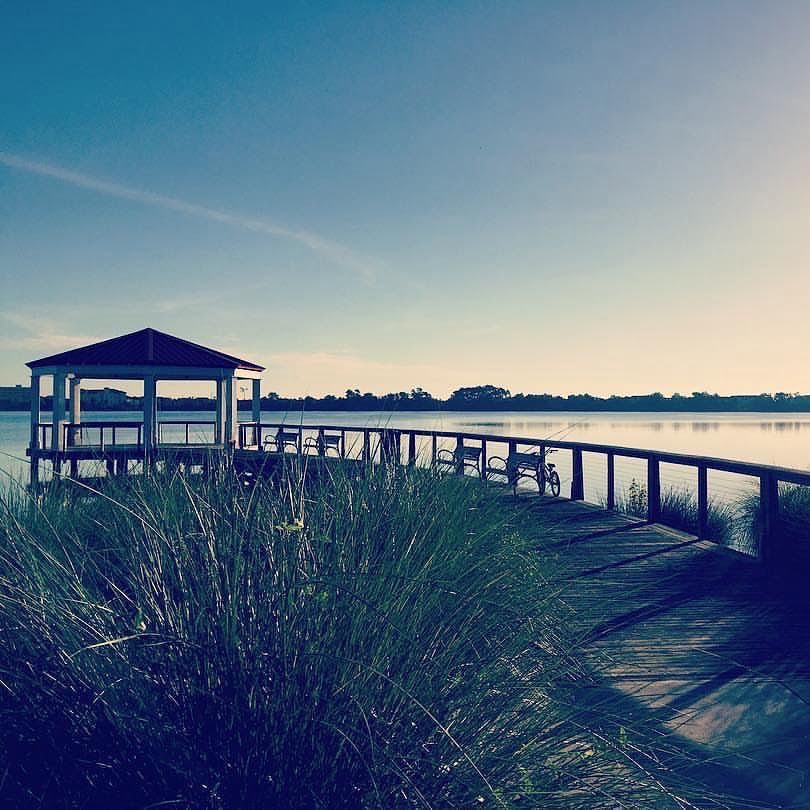 Wekiva Island
This nature hotspot is still one of Central Florida's best-kept secrets. Rather than braving the sometimes big crowds at Wekiwa Springs State Park, make a day of it by visiting nearby Wekiva Island instead.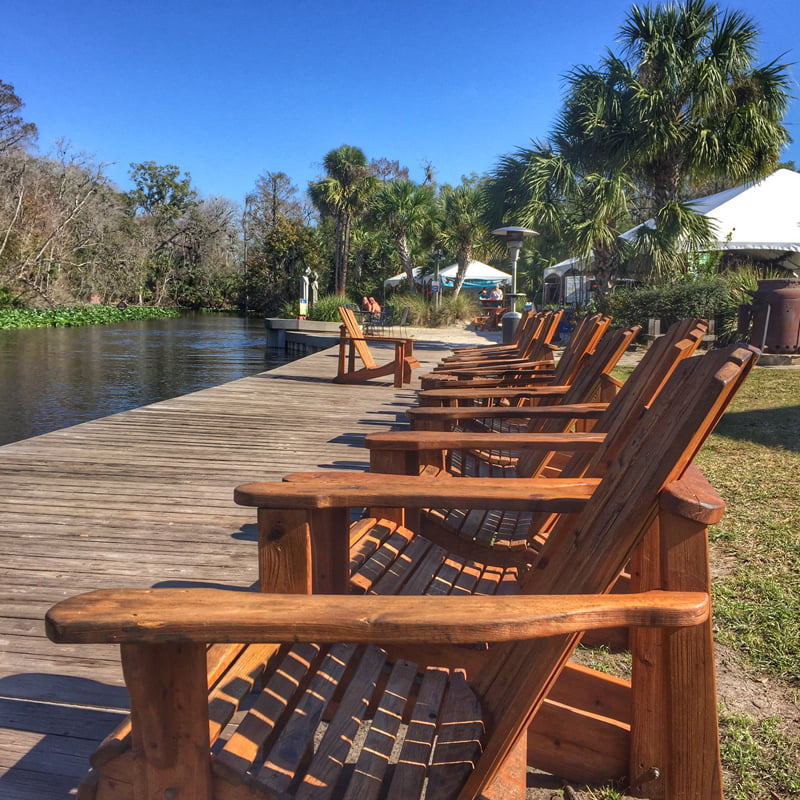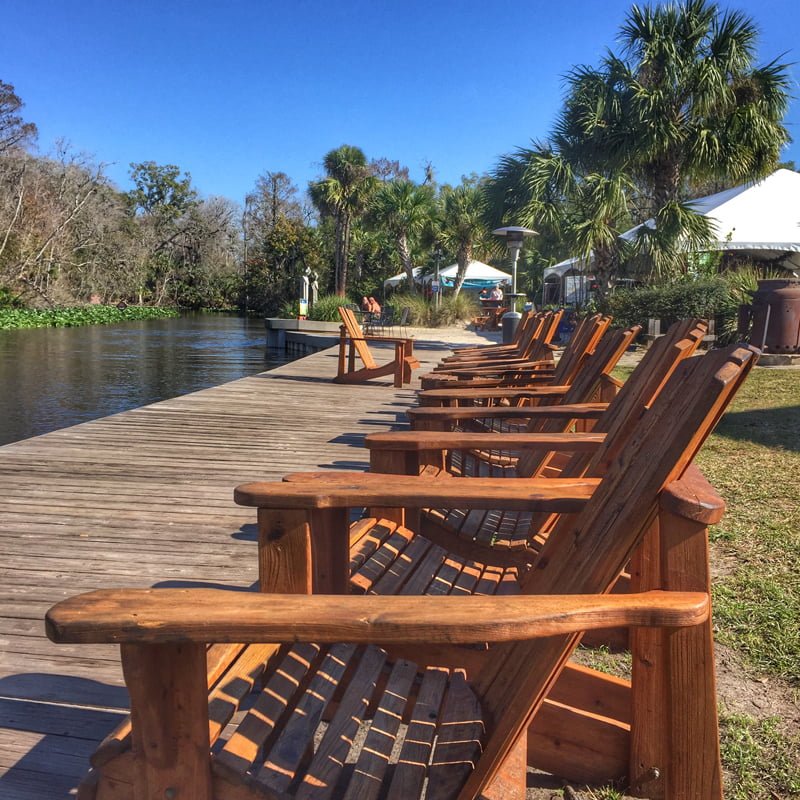 Lake Lotus Park
There's so much to love about this out-of-the-way gem but we love the boardwalk path around the lake for an easy Sunday hike. Get more details about Lake Lotus Park here.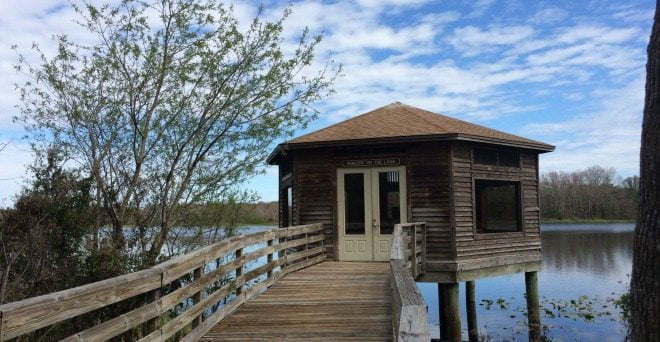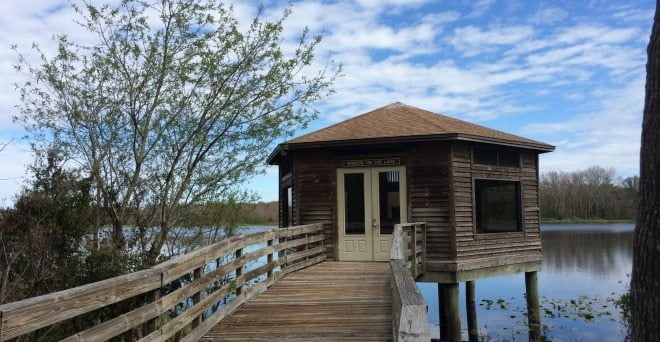 Eden Bar
Visit before an Enzian movie or all on its own for dinner or just drinks. Either way, date night under the huge mossy oaks is a delight at this Maitland gem.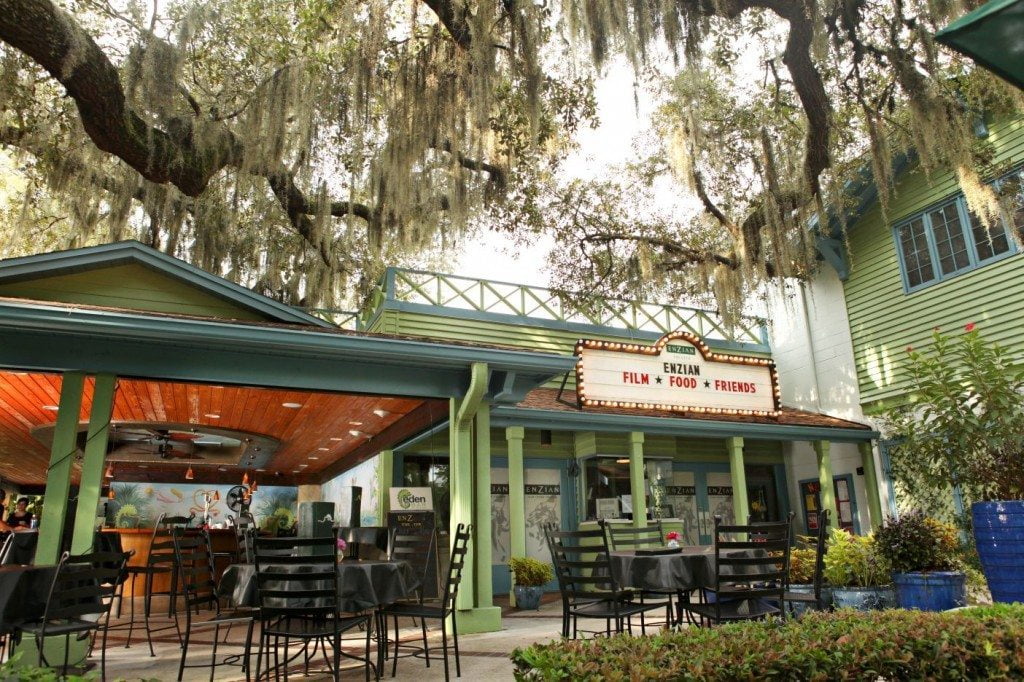 Celebration
Located just 15 minutes from the Disney theme parks, Celebration is a charming and quaint town originally developed by Disney as a master-planned community. Today, it's morphed into equal parts local residence and tourist destination.
While the main downtown area (a.k.a. Celebration Town Center) is small, it packs a serious punch with numerous restaurants and shops clustered along Market and Front Street.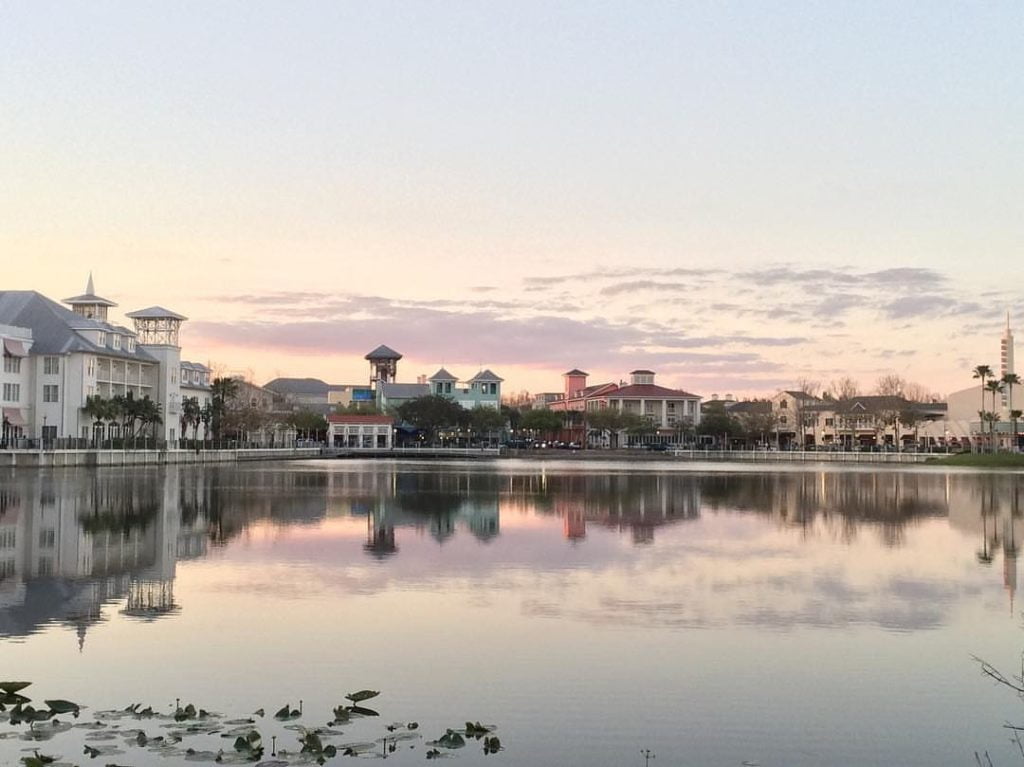 Shingle Creek at Grande Lakes Orlando
You can experience a taste of old Florida's natural preserves via guided canoe or kayak tours of Shingle Creek, the Headwaters to the Florida Everglades, at Grande Lakes Orlando. Led by a professionally trained Florida Master Naturalist, guests explore the history of Shingle Creek and observe the native species such as alligators, bald eagles, osprey and barred owls from a safe distance in their natural habitat.