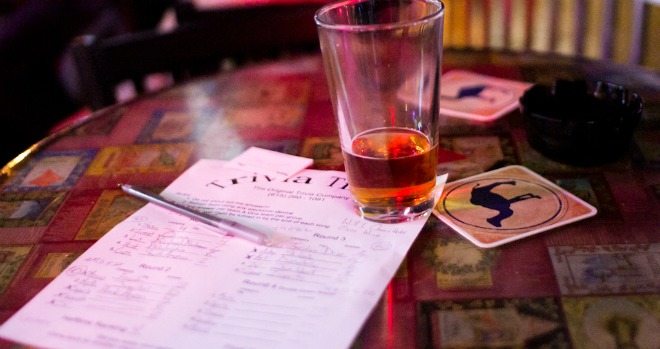 Visiting a local bar or restaurant for a trivia night is a fun opportunity to get competitive and test your sometimes-too-niche knowledge. We've put together this list of trivia companies that host events all around Central Florida, so bring your date and maybe a few friends for backup! Here's where to play bar trivia in Orlando every day of the week.
And if you're looking for more date-worthy bar scenes check out these 11 Awesome Irish Pubs in Orlando and our Beer Lover's Guide to Orlando Breweries.
*Note: This list is current at the time of publication, but trivia dates and times are subject to change. Please check each trivia company or bar's website and social media for the latest info before making your plans.
Tasty Trivia
Tasty Trivia has been around since 2011, providing fun trivia entertainment to many local Orlandoans. They host a variety of themed nights from Disney to Friends and Harry Potter to Marvel. The company was started by UCF students and has boomed within the last couple years.
LOCATIONS
Full list of Tasty Trivia locations
Earth Trivia
Orlando's most established trivia team, Earth Trivia sends its trivia aficionados to locations across the city each week. Games are usually played in two or three rounds, each with ten questions and varying topics from sports to history to current events. These games are expertly prepared and wonderfully hosted.
LOCATIONS
Full list of Earth Trivia locations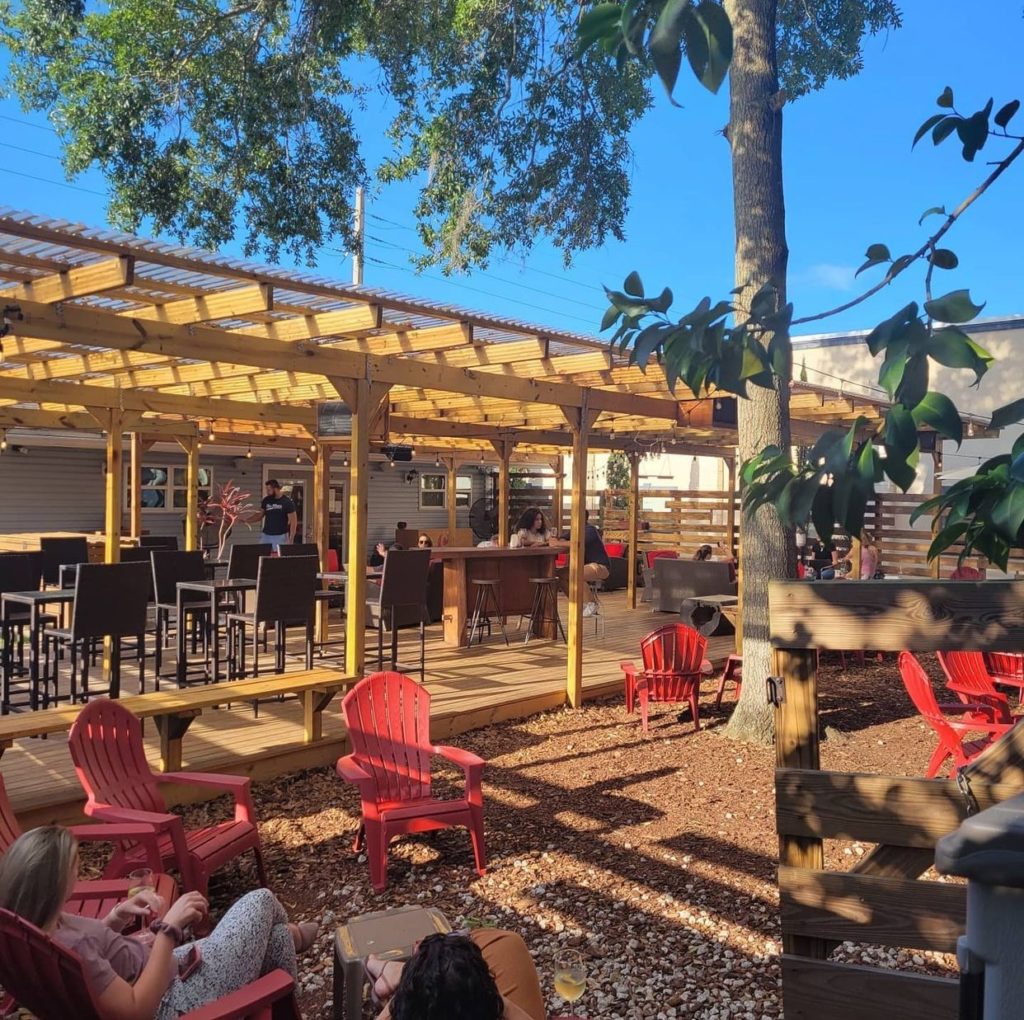 Think Tank Trivia
This local trivia company hosts several weeknight trivia events around Central Florida. Want to get a leg up on the competition? Check Think Tank Trivia's website or Facebook page each week for a topic hint that will come in handy during the fifth round.
LOCATIONS
Full list of Think Tank Trivia locations
Trivia Nation
Steve Howard started Trivia Nation in 2004. Trivia Nation hosts a general trivia night, but they also have specialized theme trivia nights.
LOCATIONS
Full list of Trivia Nation locations.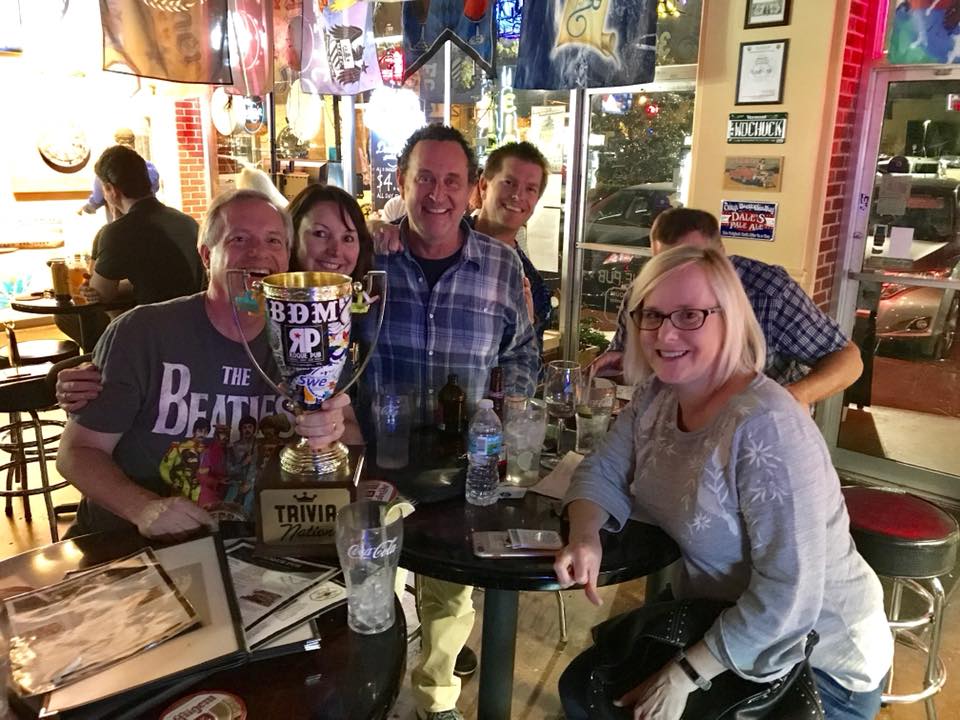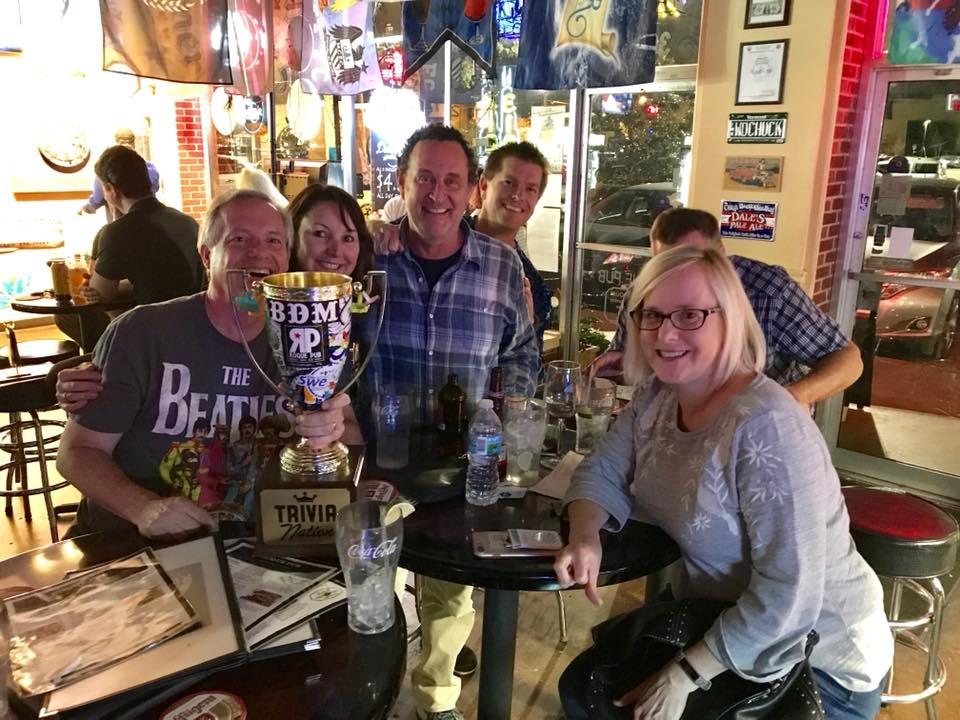 Nerdgasm Trivia
Looking for a nerdy night out? Nerdgasm Trivia hosts regular trivia nights at local bars dripping in comic and nerd culture. Most events are focused on a specific theme, such as Jurassic Park, Harry Potter, The Office and more! Celebrate your fandom and stretch your knowledge by joining in on this unique spin on trivia night.
Tuesdays at Hourglass Brewing Longwood and Player 1 Orlando
Full list of Nerdgasm Trivia events
More Places to Play Bar Trivia:
Feature image credit: sundayassemblyla.org