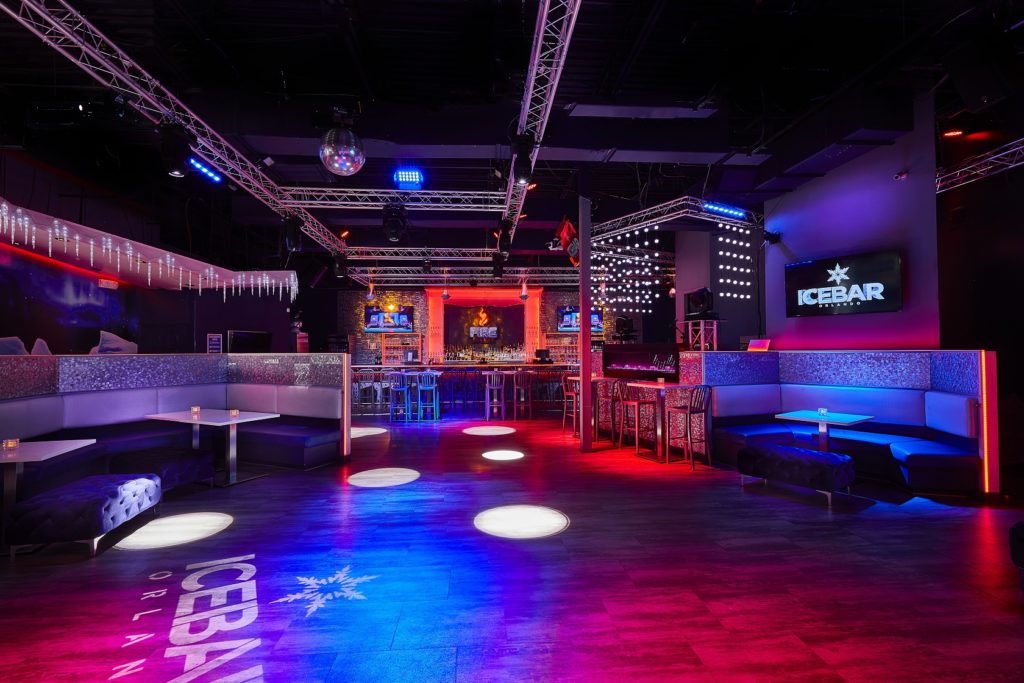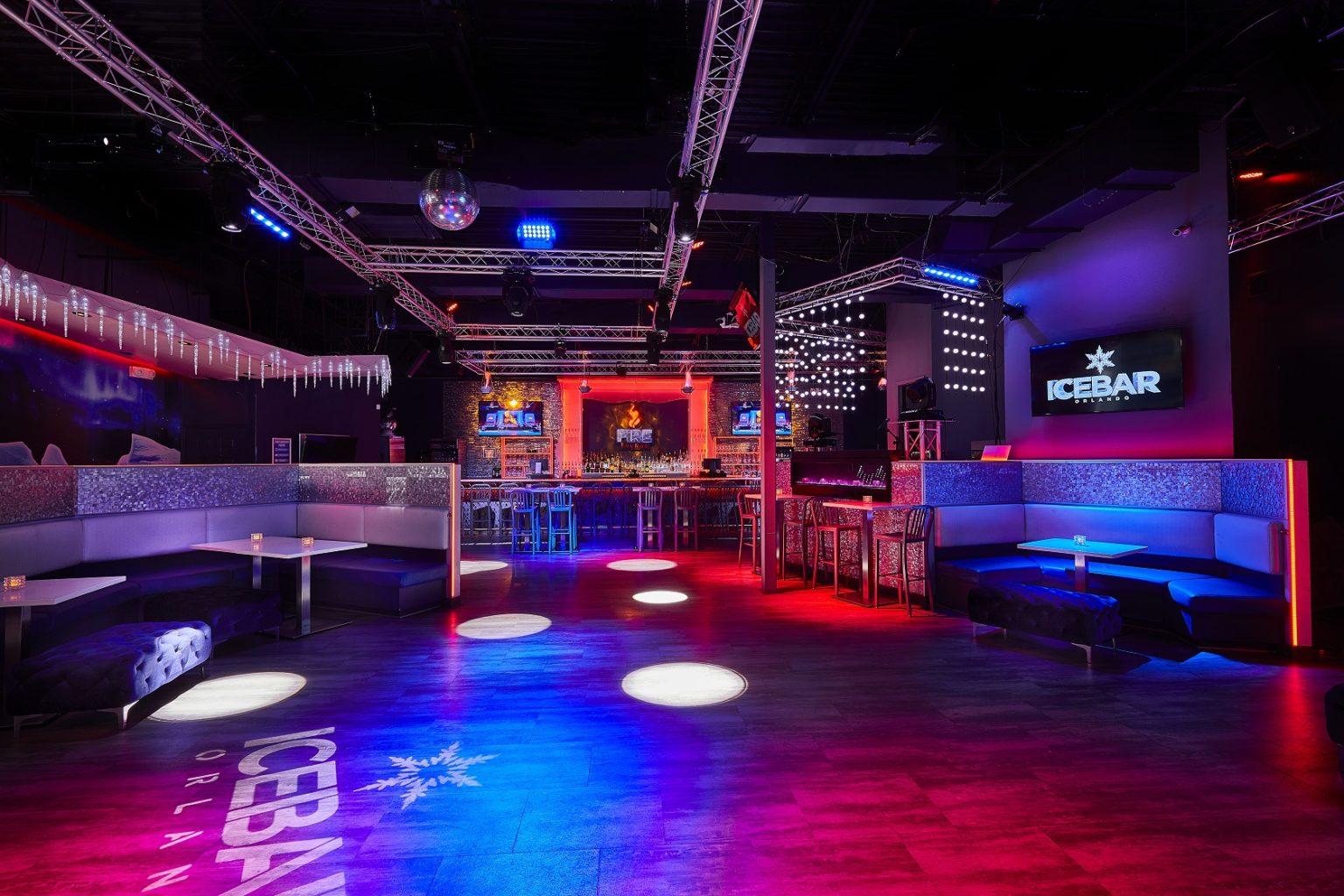 When it comes to birthdays, kids aren't the only ones that deserve an epic birthday celebration. Everyone deserves to let loose and celebrate another year around the sun. Looking for a few suggestions to celebrate another year wiser? Look no further, we've put together a collection of birthday ideas for adults.
Outdoor Activities to Celebrate a Birthday 
When you think of Florida, you think of great weather. We are the Sunshine State after all! During certain times of the year, we Floridians want to do everything outside to soak up every bit of the wonderful weather and Central Florida has some great options to celebrate your birthday outside.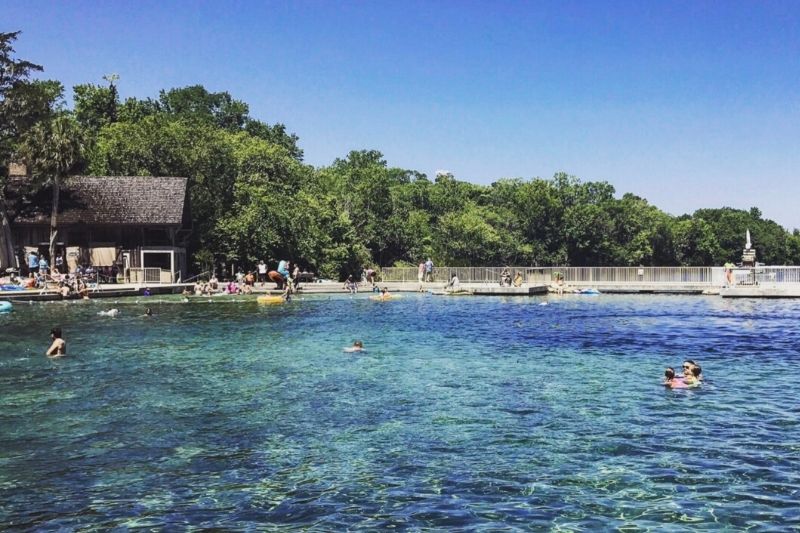 The Best Indoor Places to Celebrate a Birthday 
Looking to celebrate your birthday without combating Orlando's heat or rain? No problem. There are many great spots to grab a cocktail and chill indoors, especially during those super hot Florida months. Lots of options are around, from indoor entertainment complexes to soaking up some beer suds.
Check out the links below for some great ideas.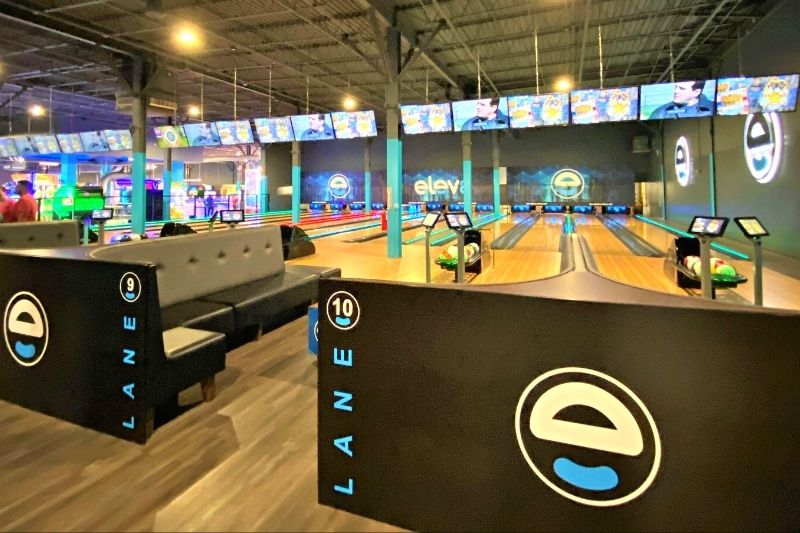 The Best Restaurants in Orlando for a Birthday 
Orlando and the surrounding areas are chock-full of great restaurants and eats to celebrate a birthday. There are many with specialty cocktails, great theming or a party atmosphere. One of our favorite things is finding a good patio and Orlando has no lack of patio or rooftop options.
Book your private room at a great restaurant or find a blissful rooftop.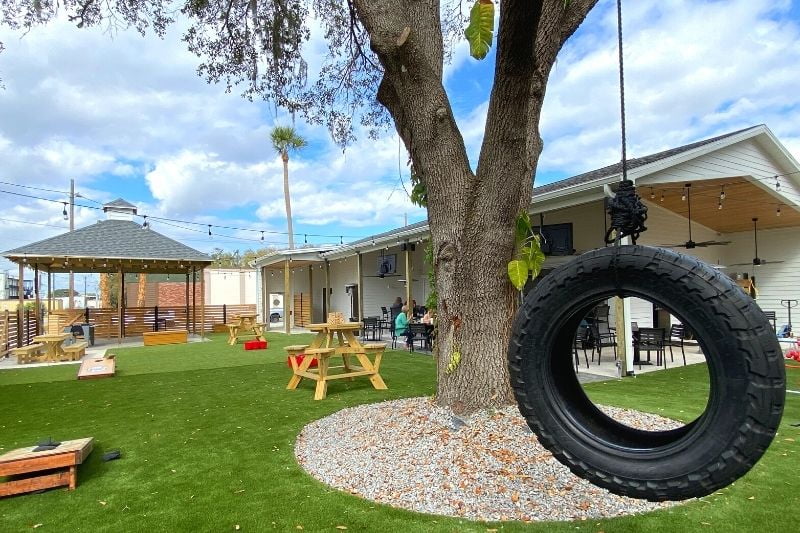 For birthdays, a celebration with friends, or to cheer on the UCF Knights to victory, brunch at Bacon Bitch is a match.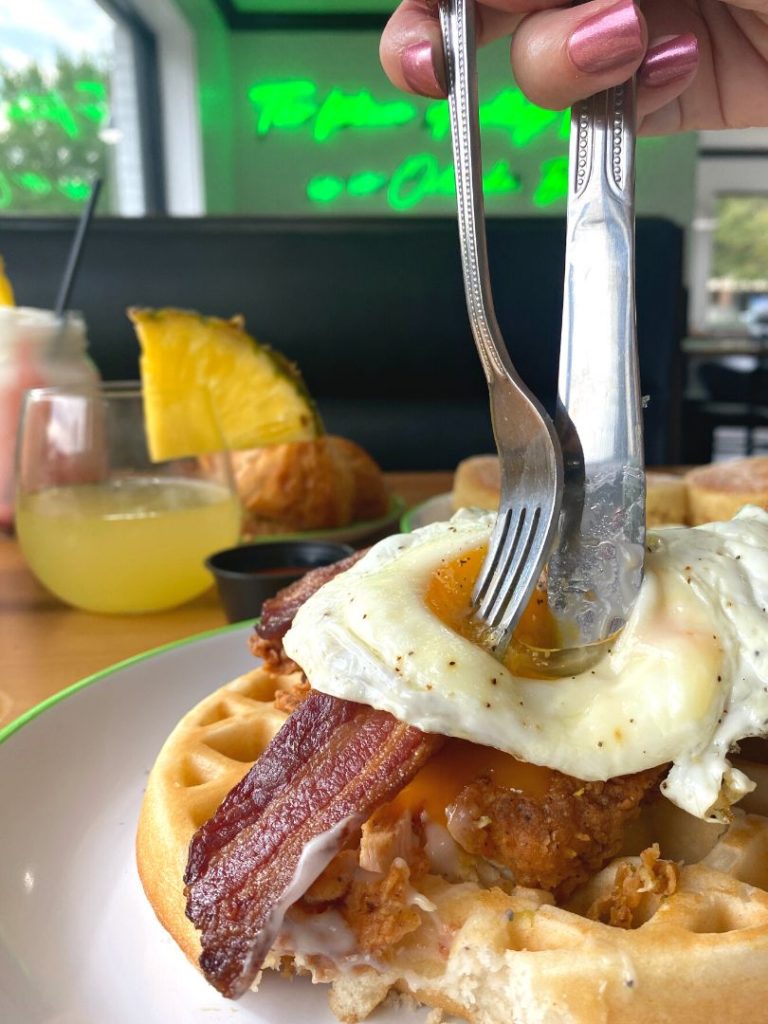 Other Birthday Ideas for Adults  
Looking for something a bit different to celebrate your birthday? We've got you covered in that area too. Orlando has some really neat places to visit and celebrate your birthday and take a break from "adulting." 
ICEBAR Orlando – Located on International Drive is ICEBAR Orlando. ICEBAR is, as its name states, a bar made out of ice with a below-freezing theme. You get a parka-like jacket to wear inside, and your drinks come in ice glasses. Once you are good and frozen you can visit the adjacent Fire Lounge and warm up with themed cocktails and dancing.

There is a cover charge that includes your jacket and time in the ICEBAR, but you can experience the Fire Lounge without the cover charge.
Check out the ICEBAR Orlando birthday packages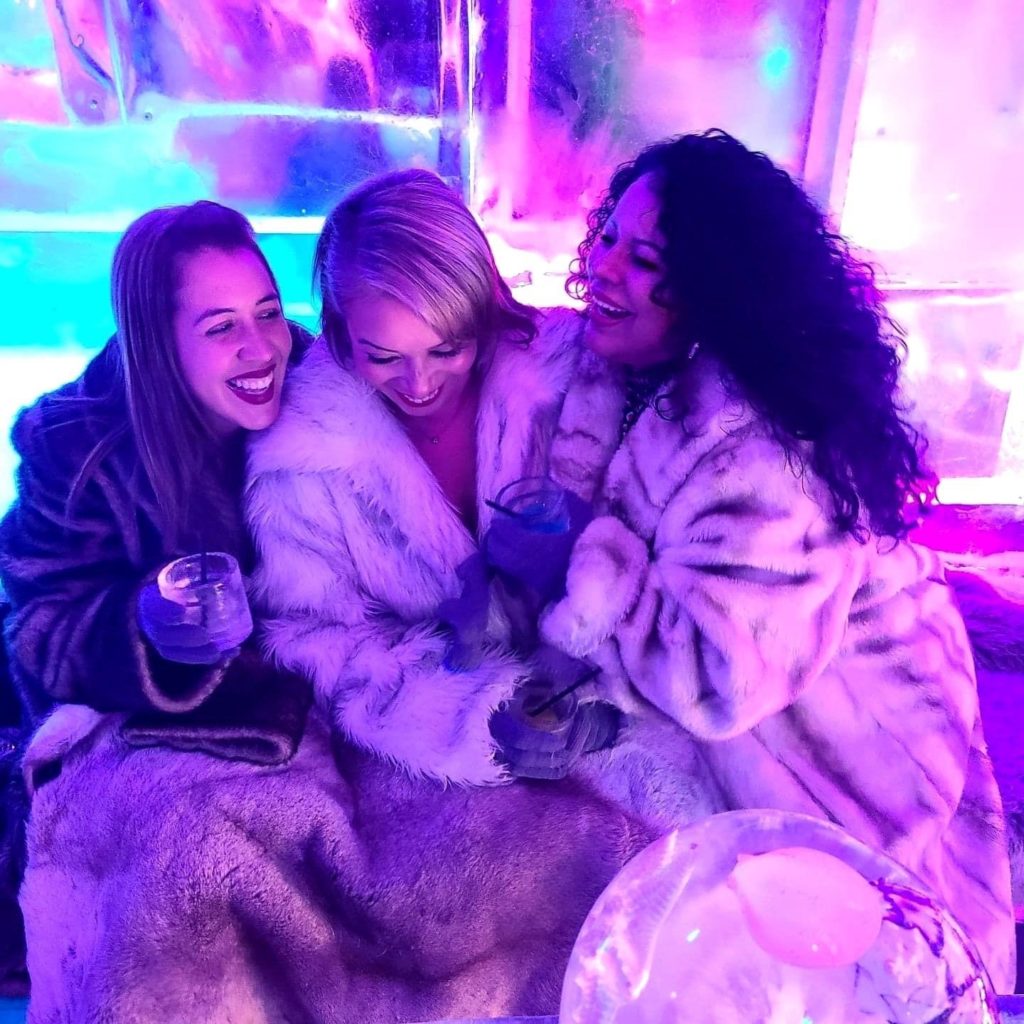 Another truly incredible atmosphere can be found at the new High T bar in downtown Orlando.
This breathtaking bar is one of the most beautiful venues ever created in downtown Orlando. Calling it an Alice in Wonderland themed bar doesn't seem to do it justice.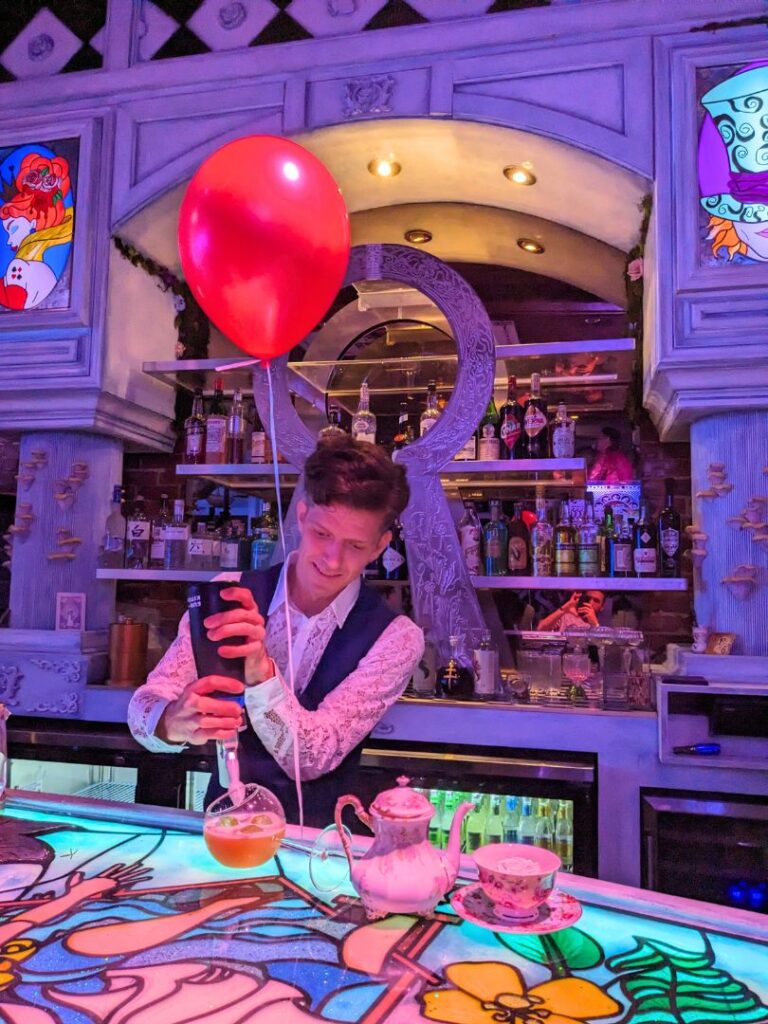 Perched on the second floor of a historic building on West Church Street, High T is immersive with some of the most creative and eccentric cocktails ever presented in Orlando. The cocktails are an average $20 a pop, but they are handcrafted, each one with its own specialty glassware and garnishes.
Each drink is a presentation and experience. High T is meant to be a special occasion venue. Dress up nice or go cosplay in your Alice in Wonderland best. Whether it's your birthday or you're celebrating an unbirthday, High T is a precious addition to downtown Orlando.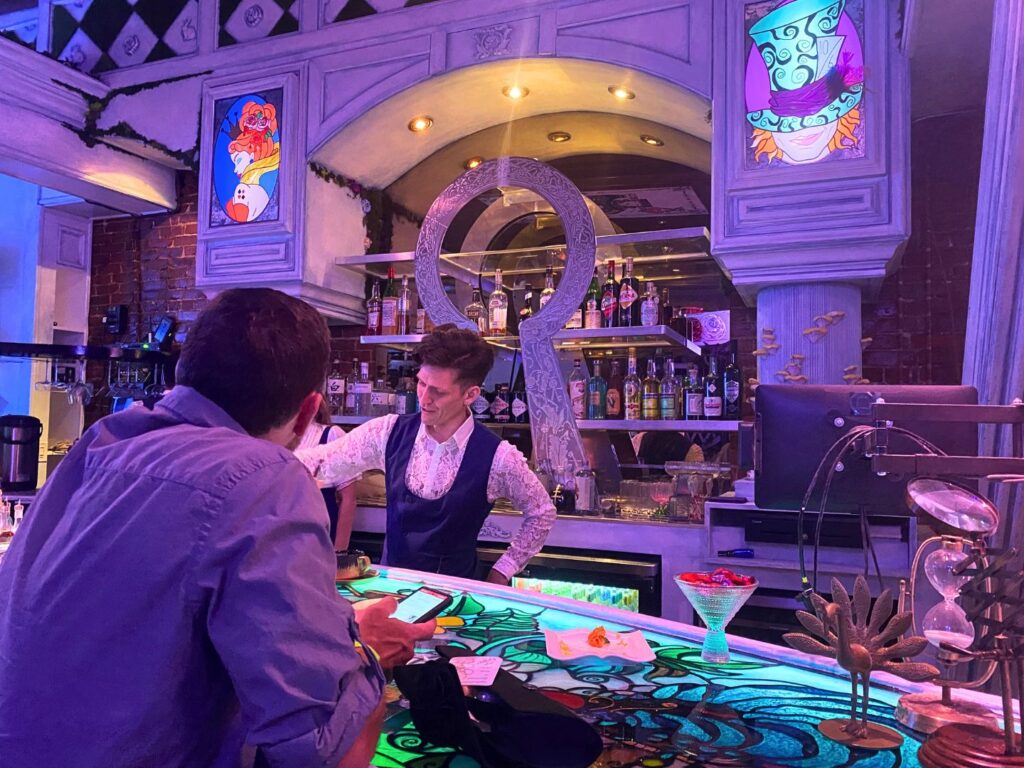 Topgolf – Topgolf is a driving range for the 21st century. It Is a multi-level, electronically tracked driving range, with targets. Topgolf has birthday packages and you can book a bay for you and your friends. They have a great bar and food selection and even offer brunch on the weekends. 
Kobe Steakhouse – Sit in front of the tepanyaki table and watch your chef make more food than you can handle. If you have a large group you can take up a whole table. Let your server know it's your birthday and you'll get a song! Check out Kobe Steakhouse's website for their birthday reward program. Kobe has a couple of locations in central Florida including two in Orlando and Altamonte Springs. 
Magical Ways to Celebrate a Birthday or Special Occasion at Disney – Bring out the kid in you by celebrating a birthday at Walt Disney World. You can visit places like Trader Sam's Grog Grotto Tiki Bar and order some fun libations with a bit of show from the cast members. A good choice is to enjoy a fancy dinner at California Grill, you can rent a pontoon boat to take out on Crescent Lake or do the fireworks cruise. 
Orlando is full of great places for the grown-ups to celebrate!
Need more birthday ideas?
Know someone in Tampa? The Best Birthday Ideas for Adults in Tampa