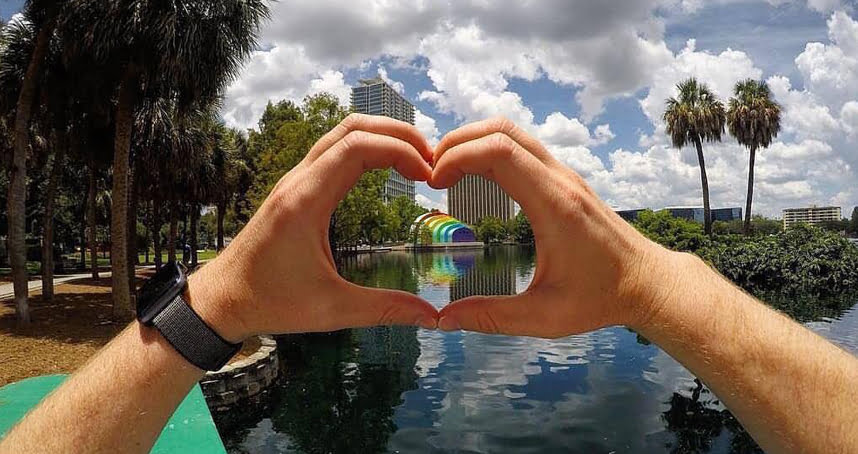 June 12, 2023 marks the 7-year anniversary of the tragic Pulse Nightclub shooting, a day that devastated—and united—the Orlando community. In honor of the 49 lives lost and those affected by the Pulse tragedy, we've put together this list of Pulse memorial events, exhibits, and more happening around the city to honor all those affected by the events of June 12, 2016.
While the pain, hurt, and confusion will never subside, we continue to remember and honor those whose lives were lost by taking action, spreading love and kindness, and remaining united. And this year, the ability to honor and remember the survivors and victims carries even more meaning. We will continuously update this list, so check back often for new information.
Updated May 2023 by Jenn Leonard
SIX-YEAR PULSE REMEMBRANCE WEEK EVENTS (JUNE 4 – 11)
June 3, 2023 | 7am at Wadeview Park Run in honor of those affected by the Pulse tragedy with a special 4.9k beginning in Wadeview Park, or opt for a virtual run anywhere in the world. The course's final stretch takes runners past Orlando Regional Medical Center and the Pulse Interim Memorial. After the run, head back to Wadeview Park for the NASCAR CommUNITY Festival with entertainment, food, games, and an in-person Kids Fun Run around the park. Join the 26Health "Love is Love Lounge" with unlimited breakfast buffet, Mimosa's, Proud Mary's and other beverages provided by Hard Rock Café. Proceeds raised from the race will benefit onePULSE Foundation. Cost: $49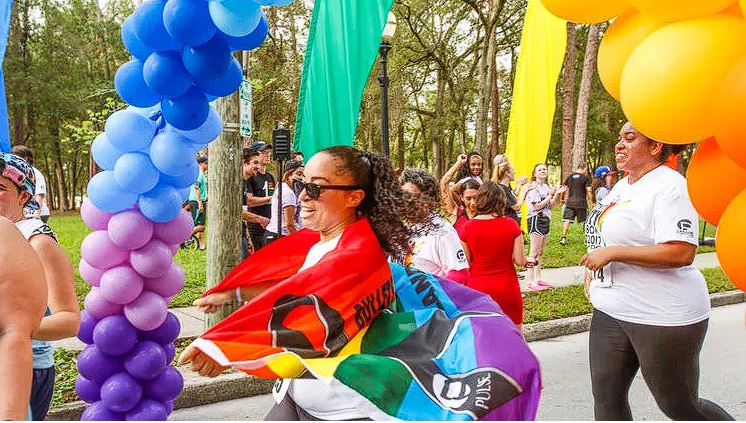 June 4-10, 2023 | Fort Lauderdale Join us for a six-night cruise on board the Celebrity Cruise Equinox, departing from Fort Lauderdale and traveling to Bimini, Grand Cayman, and Mexico. Fare includes, meals, drinks, on-board entertainment, meet and greets, gratuities, wifi, admission to a themed gala, and so much more. Net proceeds benefit onePULSE Foundation.
June 11, 2023 | 12pm at The Hammered Lamb Join The Dru Project for their 7th annual Orlando fundraiser and Pulse memorial event — drag brunch at The Hammered Lamb! This event is held in honor of Christopher Andrew Leinonen, a LGBTQ+ advocate and one of the 49 victims of the Pulse tragedy. This year's event includes drag brunch and raffles, all to help raise money for LGBTQ+ youth. Make your reservations by calling the Lamb at 407-704-3200.
JUNE 12 PULSE MEMORIAL EVENTS
June 1-12, 2023, various locations Honor the injured and victims by donating blood on the Big Red Bus or at local donor centers, so that we can maintain a safe and sufficient blood supply for those battling cancer, trauma patients, or for when unexpected tragedies occur. Donors will receive a free Pulse Remembrance T-shirt and a $20 eGift Card, as well as a wellness checkup including blood pressure, pulse, temperature, iron count, and cholesterol screening.
June 12, 2023 | 5pm-7pm at the Orlando Museum of Art After the horrific events of June 12, 2016, Michael Pilato, Yuriy Karabash and Chimene Hurst brought a team together to create a unique mural titled "Inspiration Orlando United." Join us for the unveiling of this wok, designed to unite the community through the representation of the acts of kindness, compassion, and love that emerged from tragedy. The Inspiration Orlando United mural will be on view in the museum rotunda from Tuesday, June 13, through Friday, June 16.
June 12, 2023 | 7pm-8pm at the Pulse Interim Memorial The annual Pulse Remembrance Ceremony brings together the families of those whose lives were tragically taken and provides them a space to remember their loved ones in peace. The ceremony also honors all who survived, the brave first responders and the trauma teams who sacrificed so much to save so many. The ceremony will be streamed live for the general public on the OnePULSE Foundation Facebook page. FREE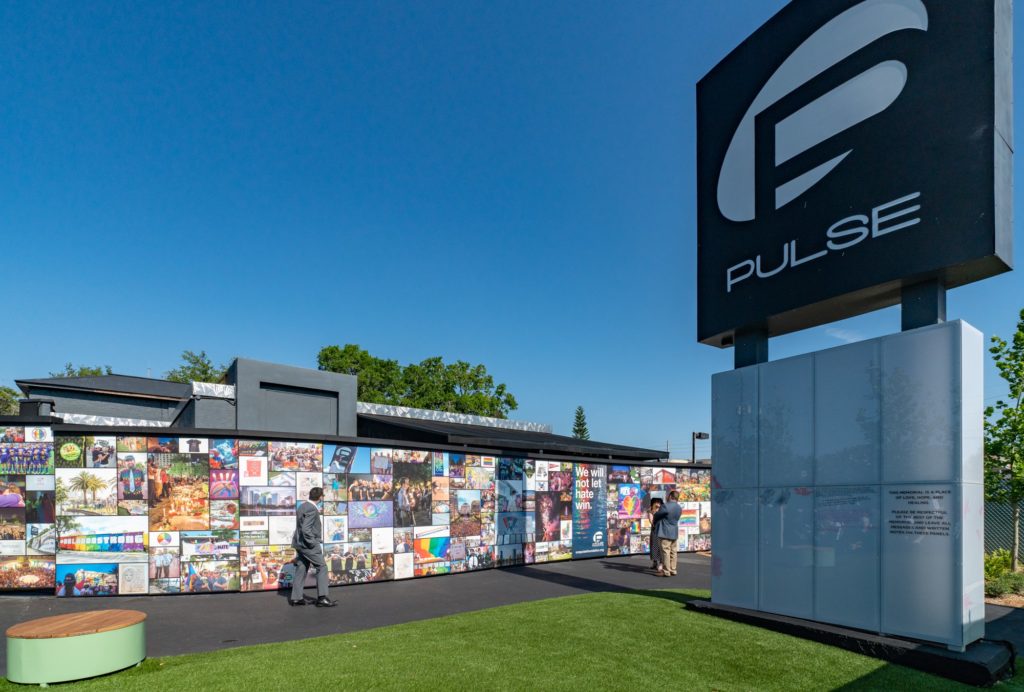 EXHIBITS, MURALS AND INSTALLATIONS
June 10 – 12, 2023 The Orange County Regional History Center will host the Pulse memorial crosses and offer free admission from June 10 to June 12, in honor of all those impacted by the Pulse nightclub tragedy. FREE
Open daily from 7:30am-midnight (extended hours during Pulse Remembrance Week and the holidays) 1912 South Orange Avenue Establishing a sanctuary of healing and a beacon of hope by memorializing the lives taken, the lives saved and all the lives affected by the Pulse Nightclub tragedy of June 12, 2016 – ensuring Pulse's legacy of love lives on.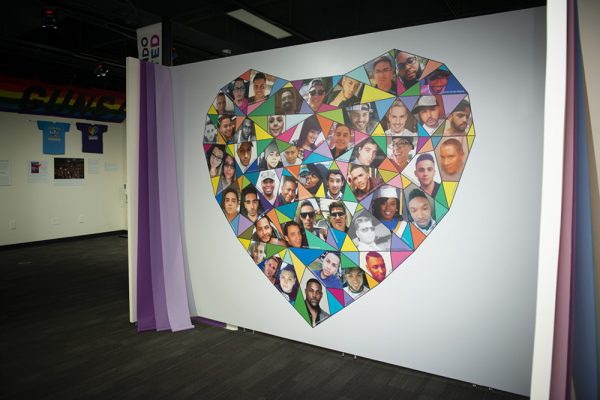 LOCAL LGBTQIA+ EVENTS
June 3, 2023 | 6pm-10pm at Celebration Gardens
At this inaugural event, you'll enjoy live entertainment, DJ and dancing, open bar, hors d'oeuvres, dessert bar, lawn games and a silent auction in a beautiful outdoor (covered) garden setting. The evening is dedicated to FUNdraising for SPEKTRUM Health and LGBTQA+ advocacy.
June 10, 2023 | 6pm-10pm at the Orlando Museum of Art
Support our Zebra Youth at the Pride Prom! Open to LGBTQ+ youth ages 14-20, this event will be themed in the glamour of Old Hollywood and The Golden Age. All forms of gender expression are welcome, but come semi-formal to formal in style!
June 18, 2023 | 1pm-6pm at Ivanhoe Brewing Company
The 3rd Annual Always Pride Market is back with a Western & Barnyard theme! Get your cowboy hat and best boots, and get ready for an afternoon of LGBTQIA+ vendors,  local food pop-ups, live entertainment and more.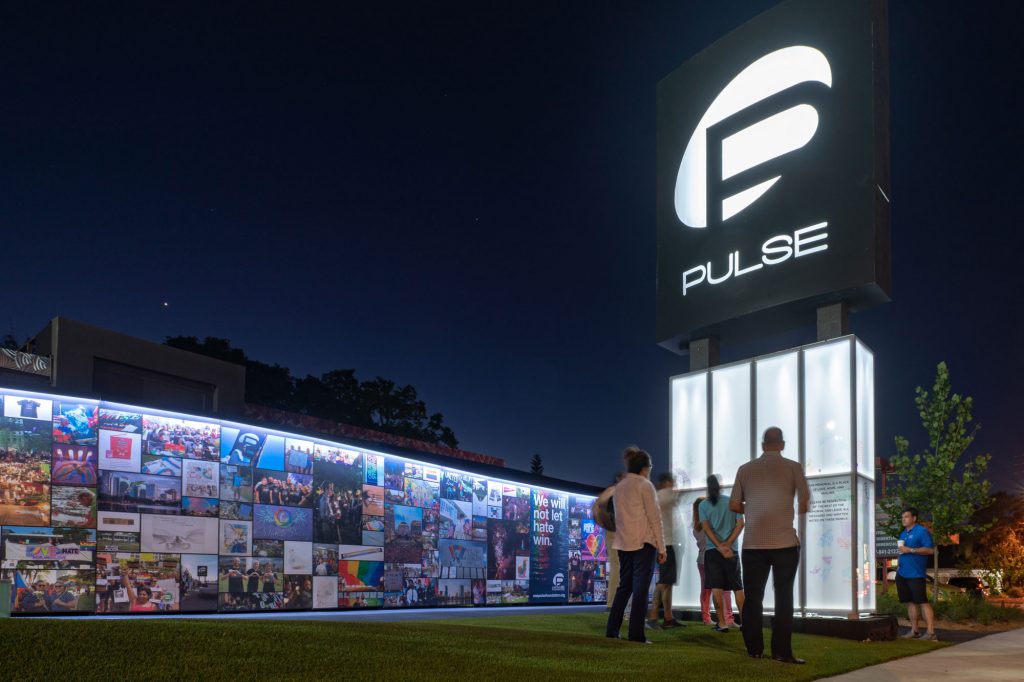 Murals:
Pulse LOVE by Michael Owen at Einstein Bros. Bagels, 1901 S Orange Ave, Orlando, FL 32806

#OrlandoStrong mural by @luceskyart and @hepsfury at Pho Hoa, 649 Primrose Drive

Love Orlando Orange mural by @rhettwithey and @ashleybgraphics at Pho Hoa, 649 Primrose Drive

#OrlandoStrong mural by Track Shack staff and volunteers at Track Shack garage, 1050 N. Mills

Orlando Strong mural by Ric Sosa at The Center, 946 N. Mills

Love Wins mural by Patty Sheehan and Zebra Coalition youth at 948 N. Mills

We Matter mural by Patty Sheehan and Zebra Coalition youth at Zebra House, 911 N. Mills.

You Mattered mural by Andrew Spear at iFixYouri, 1200 E Colonial Drive

NEW – Pulse Memorial Mural at Motortrend Certified Vehicles of Orlando, 2000 Principal Row, Orlando, FL 32837

Diversity Heart Mural at Lamp Shade Fair, 1336 Mills Avenue

You Matter Mural by Scott Bowles & Jack Hoffman at Bites & Bubbles, 912 N. Mills

Pulse Wall, artist unknown, at Barcodes, 4453 Edgewater Dr, Orlando, FL 32804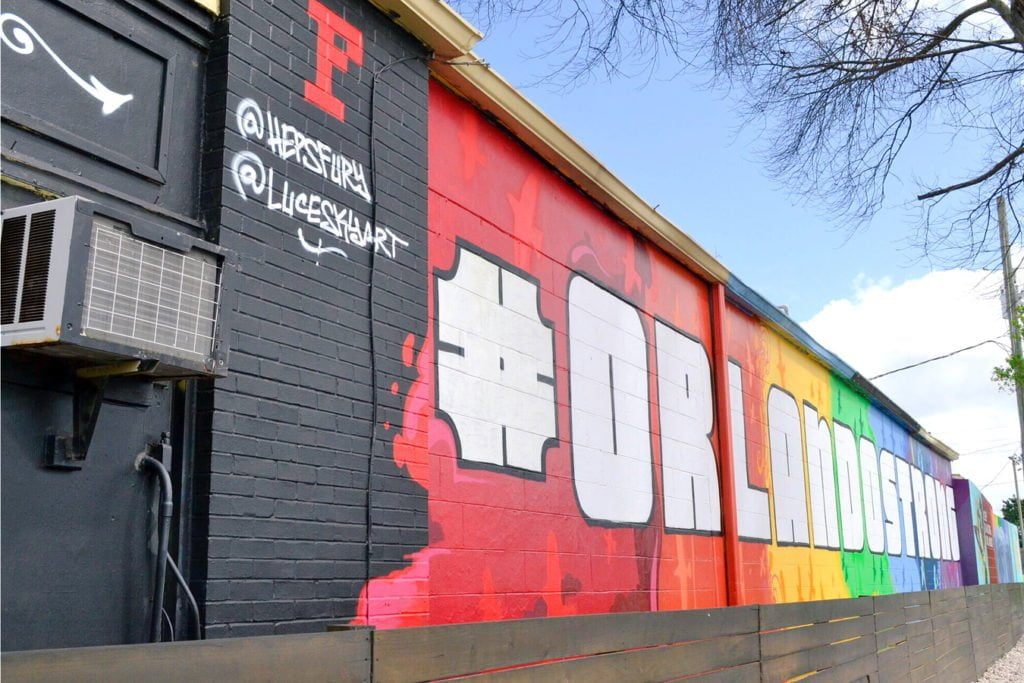 GET INVOLVED
Support an LGBTQ+ Supporting Organization. Make a donation to One Orlando Alliance list, The Dru Project, or Contigo Fund. #ActLoveGive. View the names of the 49 victims here. Do you know of an event, memorial, or project that we missed? Please share it with us and we'll get it added to this listing.   Feature image credit: @chriskernstock