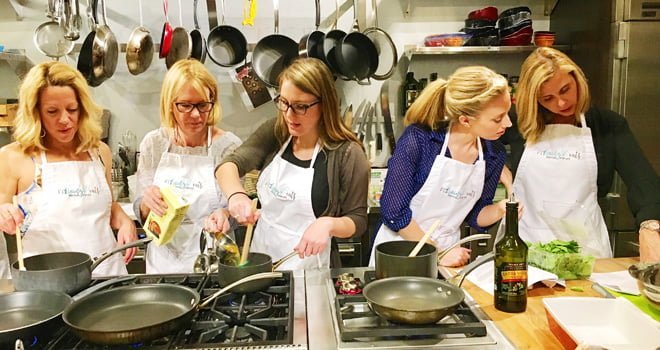 ---
A guide to the best places to take a cooking class in Orlando
---
As Julia Child once said, "People who love to eat are always the best people." We couldn't agree more, although people who love to cook are wonderful in our book too. No cooking skills to speak of? No worries. These Orlando cooking classes teach you the basics, while providing you with impressive recipes to add to your arsenal.
Treating yourself to an indulgent meal at one of our local restaurants is a must, but having a few go-to meals you can prepare at home from scratch is equally enjoyable. We've broken down local classes into four categories: ongoing (multiple classes per month), monthly/seasonal, couples, and workshops/private classes.
Prepare to unleash your inner chef and have a blast while learning something new. Bon appétit!
ONGOING COOKING CLASSES
We've all given in to temptation while walking past the sample counter at Publix. Now, up your skills while learning to make some of those tasty Publix recipes at home. The Publix Aprons Cooking Schools in Dr. Phillips and Winter Park offer two class styles: demonstration, where a chef will demonstrate recipes and entertain you for the evening while you taste and ask questions along the way; and hands-on, where you'll be doing the work and the eating.
Peruse the calendar for guest chef classes, featuring chefs from local and national restaurants.
Most classes are around $70/person.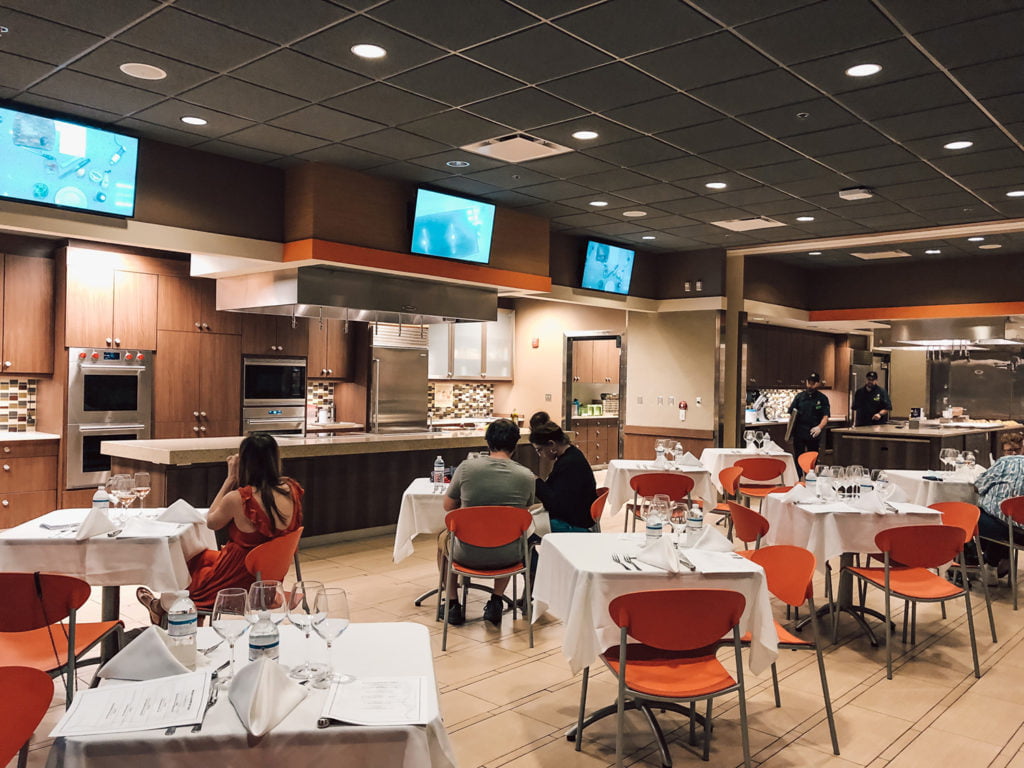 Located in Winter Park and servicing the surrounding area, the Center for Health and Wellbeing is an incredible resource. There are free fitness and wellness classes held throughout the month. And there are free 2-3 cooking classes offered each month. Enjoy a variety of recipes and subjects, each with wellness and health in mind. And it's FREE!
Registration is required, but there is no cost for these cooking classes.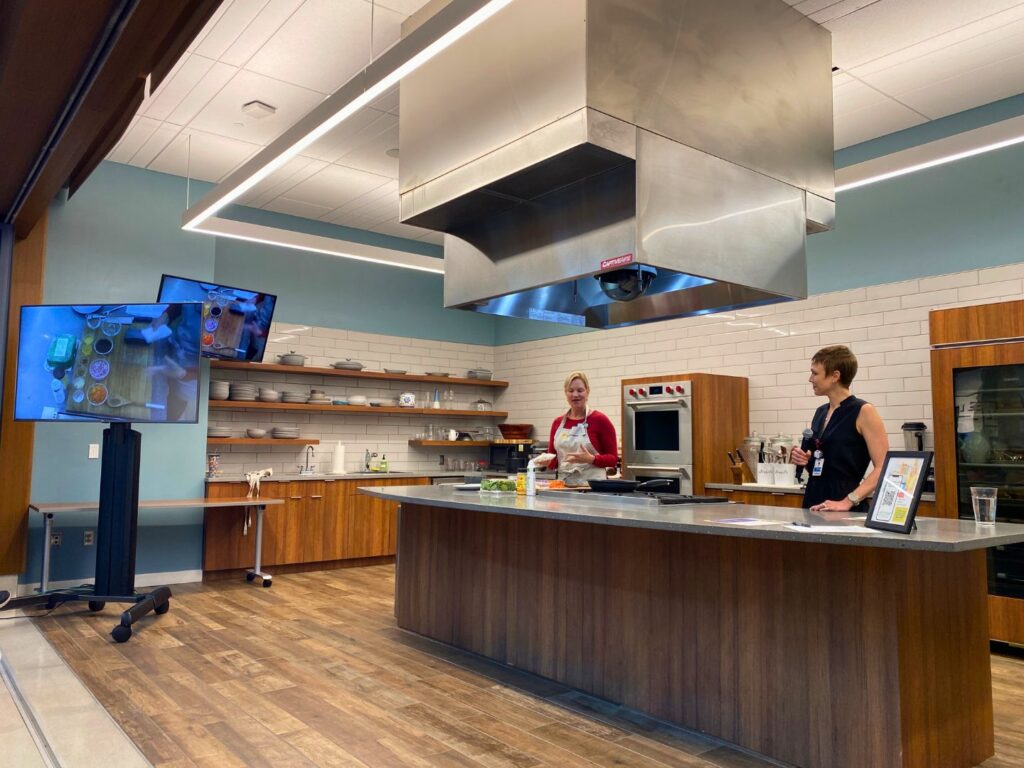 Founded by avid cook Marci Arthur, Truffles & Trifles is a gourmet cooking school located in the College Park neighborhood. College Park has its fair share of eateries for foodies, but why not learn to make some of that foodie fare at home? Hands-on classes at Truffles & Trifles are offered multiple times per week and cover a variety of cuisines and techniques.
After working hard in the kitchen, sit down, relax, and enjoy the fruits (sometimes literally) of your labor.
Classes range in price depending on topic.
Pssst, we're going to let you in on a little secret: your Orange County Library card gives you access to check out way more than the latest best seller. If you're in search of a budget friendly cooking class, all you need is your library card for FREE access to loads of cooking classes at various branches. A variety of class formats are available from the Cuisine Corner series to demonstrations and informative sessions.
Virtual options are available and classes are FREE with your library card.
---
MONTHLY and SEASONAL CLASSES
Offered seasonally 3-4 times per year, Tapa Toro hosts an "En La Cocina" cooking class series seasonally 3-4 times per year. During each class, you'll learn to make a three-course meal alongside Tapa Toro's chef. Classes are held in the Paella Pit and include the food you make plus passed tapas from the kitchen.
Classes are $55/person and up.
If you see a past class you like, booking private classes is also an option. Tapa Toro can replicate a past class as long as you have a committed group of 10-12 people.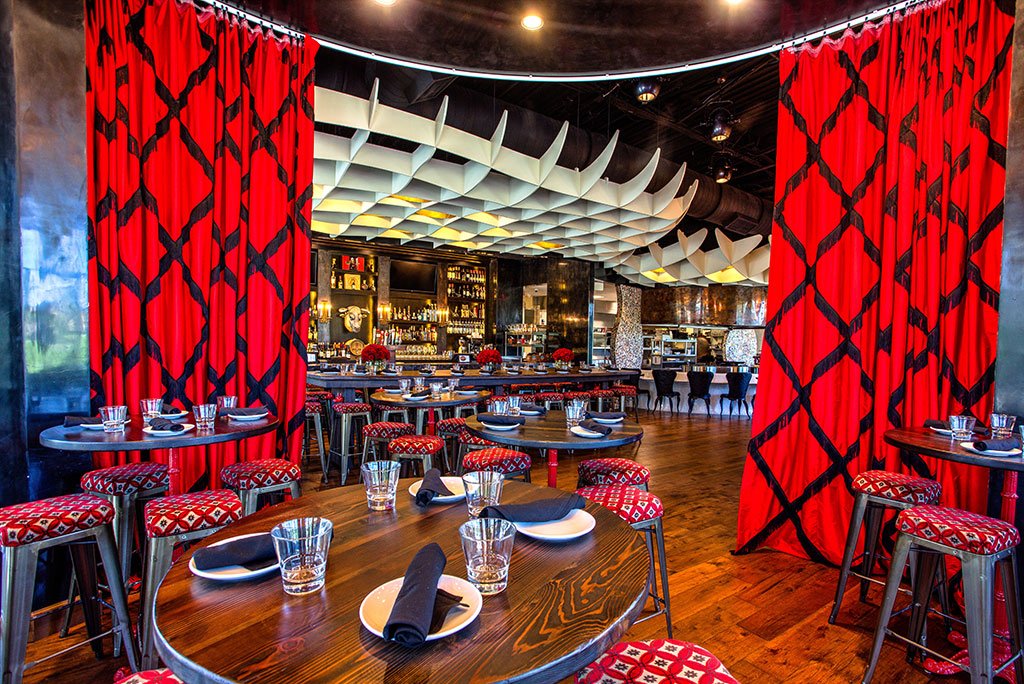 Edible Education Experience's primary purpose is to educate. With a dedicated team of passionate volunteers, including Chef Kevin Fonzo, this local non-profit connects with the local community (especially youth) through classes, workshops, and hands-on experiences.
The Chef Night series invites adults and kids (great for a family night out) to learn from a local volunteer chef during a farm-to-table class complete with a multi-course meal.
---
COUPLES COOKING
Have a hands-on date night during a Couples Cooking class at Publix Aprons Cooking School, where you'll work together as a couple on five separate dishes. Couples Cooking classes are always hands-on, so prepare to get to work together and enjoy a feast along the way.
Chefs will be on hand to help you if you get stuck or have questions.
Classes are $110/couple.
Held several times per month, Date Night at Truffles & Trifles makes for a fun night of teamwork with your date. Date nights are typically themed around a certain region, featuring cuisines from Tuscany, Paris, and California among others.
The recipes aren't overly complex or too easy, so expect to learn a few new tricks together.
It's not exactly cooking, but it's still a fun culinary class for couples. Cheese Board 101 at Simply Cheese in Winter Park takes place on select Thursdays and Saturdays each month. Enjoy a guided tutorial on how to creatively assemble a cheese and charcuterie board.
The food, wine, and instruction are all included.
$125 per couple
Call to reserve (321) 972-6186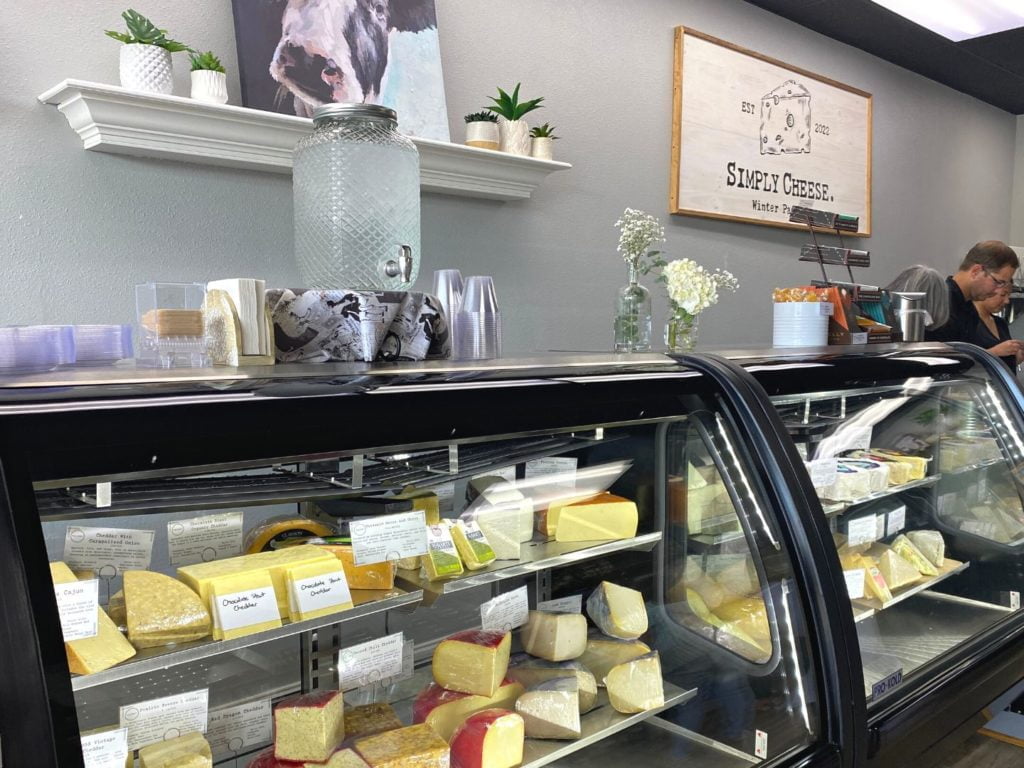 ---
WORKSHOPS & PRIVATE CLASSES
Learn new culinary skills with an expert chef from the comfort of your own home or a professional kitchen. Chef Delano Lambertclare of Top Hat Catering (based in Sanford) offers private cooking classes held in your home or at a professional kitchen.
Check out these cooking classes in Tampa Bay for more ideas!
Feature image credit: FitLiving Eats