Sunsets make us swoon. Being landlocked, we Orlandonians don't get the pleasure of watching the ocean slowly swallow the sun. We'd have to travel to our lovely Gulf Coast for that unrivaled vista. But on clear nights, our local sunsets can smear our skies with a kaleidoscope of color. So plan your next date night around the best places to dine with Orlando sunset views.
Updated June 2023 by Dani Meyering
1. Hillstone
Perched on the shores of Lake Killarney, Hillstone features an expansive outdoor lounge where Adirondack chairs dot the grassy knoll and give guests a place to drink in fabulous sunset views alongside their cocktail or glass of wine.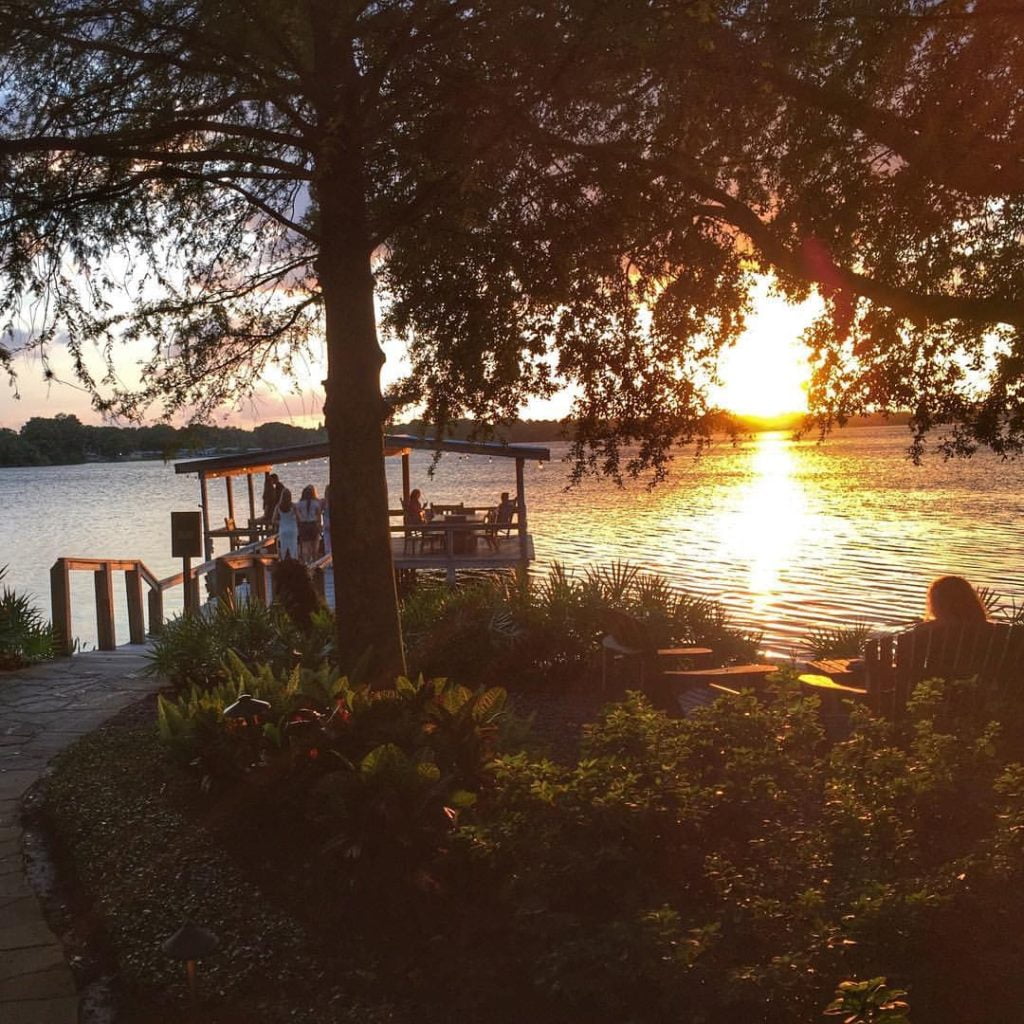 2. Enzo's on the Lake
This enchanting Italian villa in Longwood sits on the shores of Lake Fairy and offers sunset views from a few tables inside. Enzo's on the Lake has been charming diners for decades. You'll get the best views from the outdoor sculpture garden and patio where you can start your romantic night out with a sunset champagne toast.
Stroll through the garden before or after dinner. Plus, there are multiple dining rooms in this intimate cottage restaurant, so if your table does not have a view of the sunset just ask your server to direct you to the outside garden. There are plenty of tables and chairs to sit for a bit as you enjoy the view.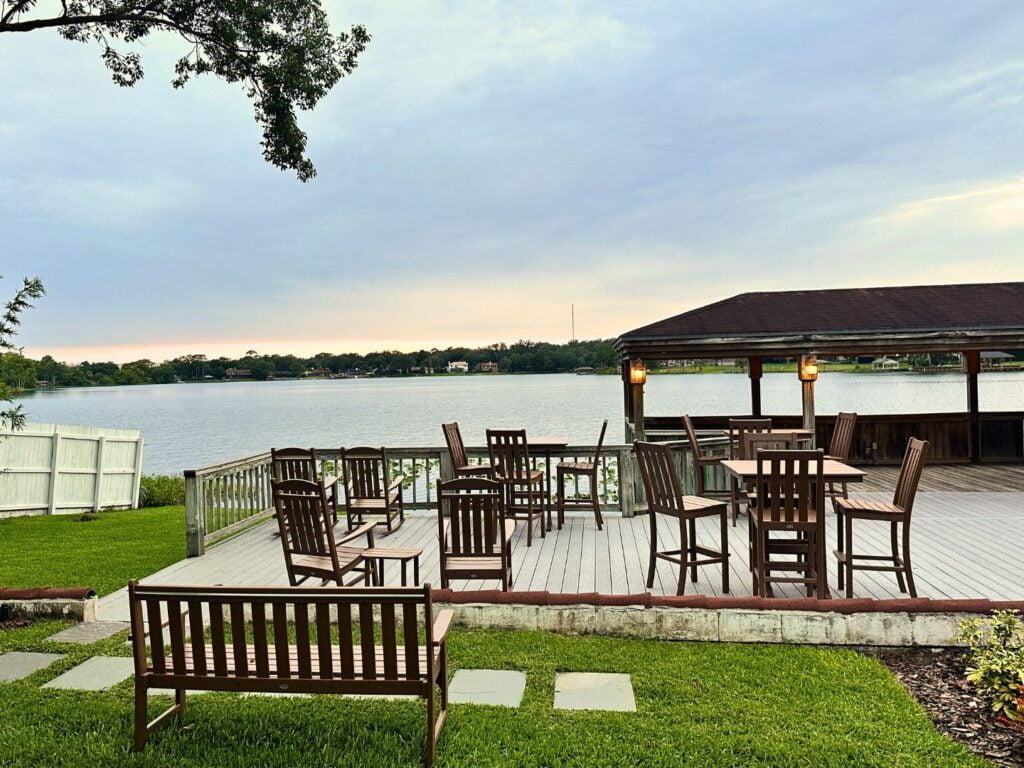 3. Canvas
Lake Nona is full of fabulous restaurants for couples to choose from. But our top pick goes to Canvas, which not only features amazing sunset views but spectacular food, too! Sit outside by the water for maximum sunset dining enjoyment.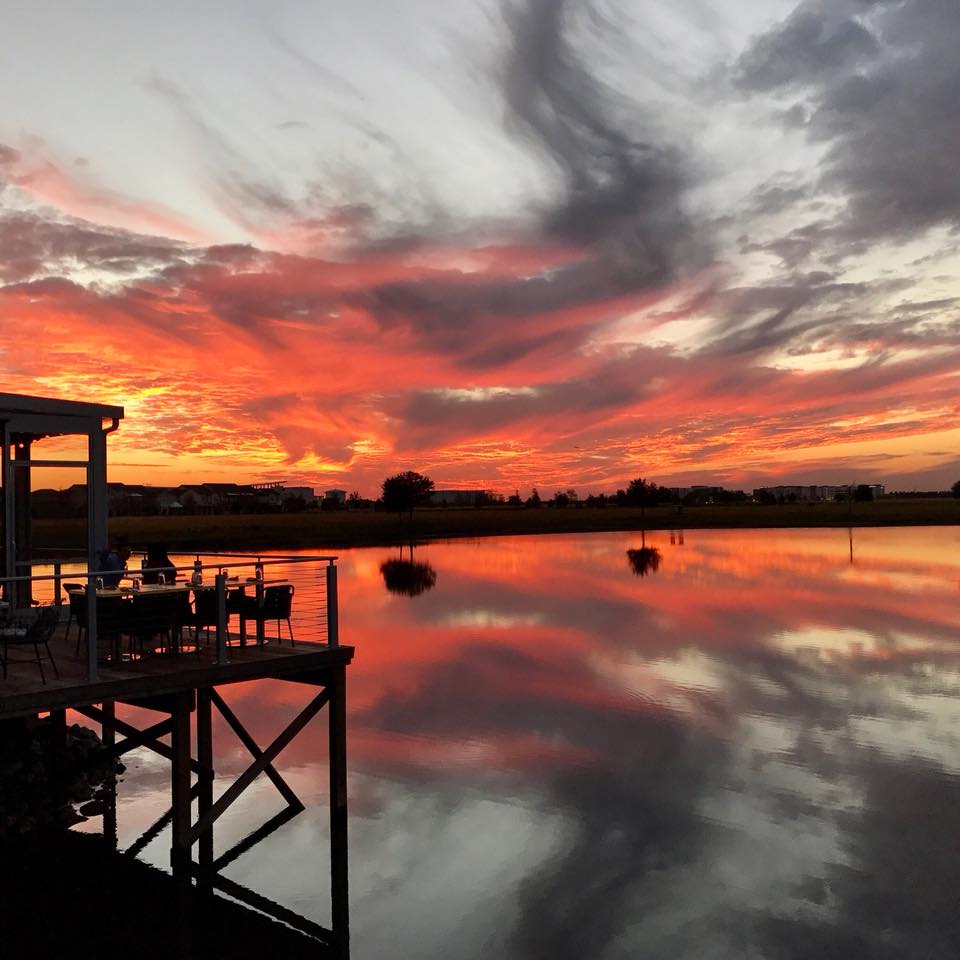 Bonus idea: Haven Kitchen and Haven Lounge located at Lake Nona Wave Hotel offer an incredibly stylish atmosphere. And while the views are a little limited, the sunset is still gorgeous from this space. The modern, artistic decor and hand-crafted cocktails make for an unbeatable combination. Parking is free at the parking garage near the hotel's entrance.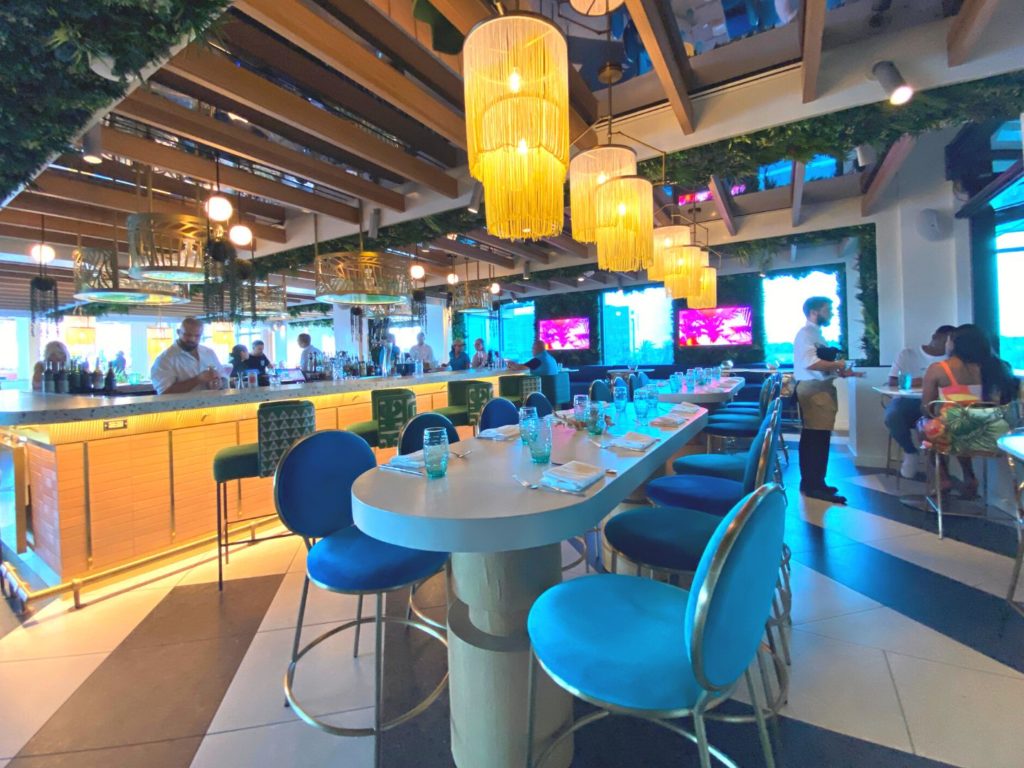 4. Knife & Spoon, Grande Lakes Orlando
Knife & Spoon took over the former home of Norman's located inside the Ritz-Carlton Orlando in late 2020. Large windows and a spectacular outdoor terrace offer stunning sunset Orlando views that set this picturesque 500-acre Grande Lakes property aglow. In addition, the JW Marriott next door (also on the Grande Lakes property) has a fabulous outdoor lounge perfect for sumptuous cocktails paired with colorful sunset views.
5. California Grill, Disney's Contemporary Resort
Sweeping sunset views pair well with California Grill's award-winning Pacific Coast cuisine. Located on the 15th floor of Disney's Contemporary Resort, the restaurant's dining room, lounge and outdoor observation deck all provide great sunset views as well as of Disney's nightly fireworks.
Reservations can be hard to get, so here's what to do if you can't get a Disney Dining Reservation.
6. illume at JW Marriott Bonnet Creek
Imagine watching the sunset with stunning views of Walt Disney World close by. Illume is one of Orlando's most beautiful rooftop bars and restaurants, located at  JW Marriott Orlando Bonnet Creek. This rooftop roost also offers spectacular views of the nightly Disney fireworks.
And bonus, after about 9:00pm it becomes an adults-only spot. Reservations are required and can be made via OpenTable.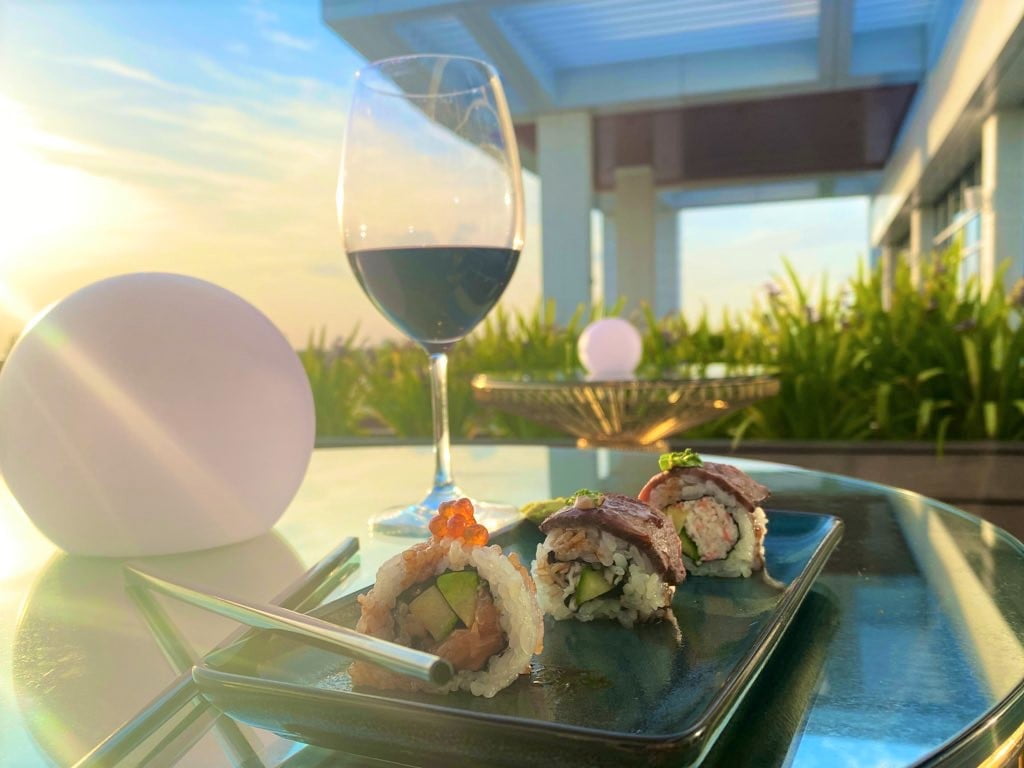 7. The Thirsty Fish
Enjoy a glass of wine with some assaggini (small plates of food) at this Italian bar tucked into the Harbor Piazza of the Loews Portofino Bay Hotel. Live entertainment on select nights, as well as the piazza's gorgeous atmosphere exponentially up the romantic vibe.
Bonus idea: Bar 17 Bistro is a rooftop bar at Universal Orlando that we love. Both Bar 17 Bistro and The Thirsty Fish are some of the best restaurants at Universal Orlando for date night.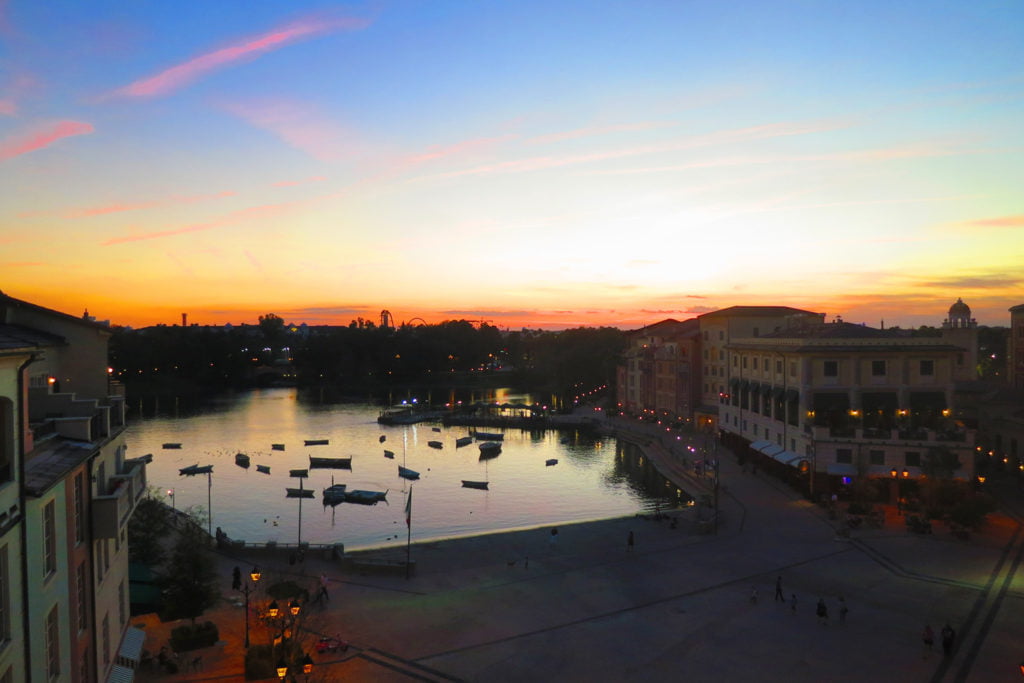 8. Paddlefish
A dining staple of the ever-evolving Disney Springs, Paddlefish features excellent seafood, refreshing cocktails, and spectacular sunset views. Head to the rooftop deck to take in stunning waterfront views of Disney Springs while sipping on a cocktail or glass of wine.
9. Grills Lakeside Seafood Deck & Tiki Bar
This casual waterfront spot boasts a huge outdoor deck, live music, a dock and a menu comprised of beachy cocktails and seafood dishes. You'll enjoy fantastic sunrise views during breakfast, although the sky puts on its own colorful show during sunset. If the kids are along for the fun, Grills Lakeside has a small playground right next to the outdoor dining deck.
Epic date idea: For the best sunset views, book a private sailing tour aboard a 25 foot sailboat with Sailing Orlando ahead of dinner to see the sunset from Lake Fairview. Then look out onto to the same lake during dinner afterward! Tours are $59/person and last for 2 hours.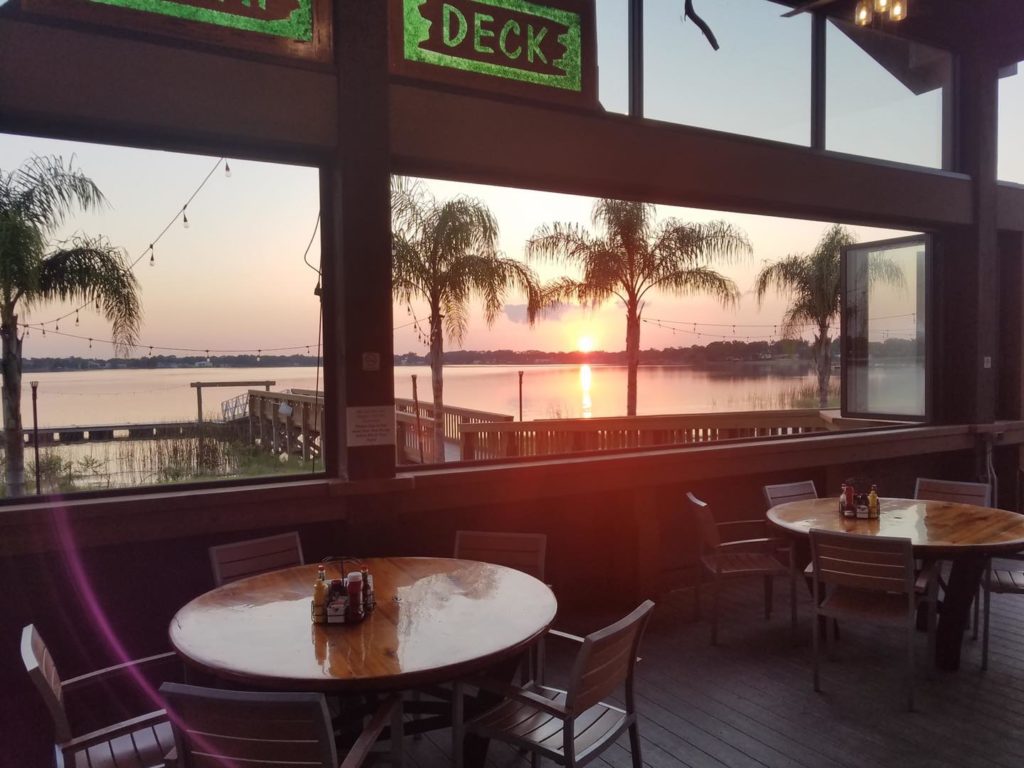 10. Wine Bar George
Between the incredible wine selection, expert service, and delicious food there is so much to love about Wine Bar George at Disney Springs. Plus, they have a selection of craft cocktails that are some of the best on Disney World property. The upstairs dining room and terrace offer breathtaking sunset Orlando views. Even if you're not able to get an outside table, there are plenty of seats inside the dining room that offer a sunset view.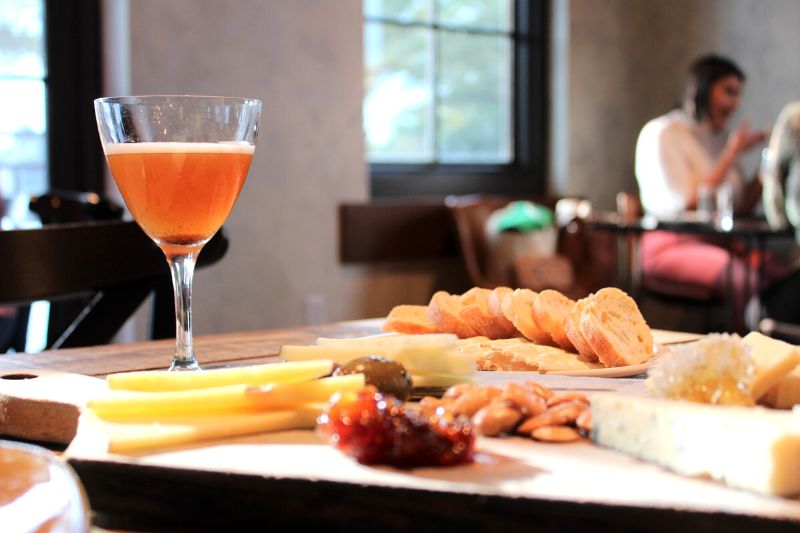 Budget friendly idea: Pack a picnic!
There's no need to book a table at one of these outdoor spots, although you might consider packing a picnic dinner. A few of our favorite picnic spots with views include:
Cranes Roost Park
Lake Ivanhoe Park & Gaston Edwards Park
Lake Eola Park
Or, you could spring for a full picnic setup from a local company like Orlando Picnic or Our Dream Date Greater Orlando. Find more full-service picnic options and romantic spots in our guide to Everything You Need to Know to Plan a Romantic Orlando Picnic. We also love Wine Bar George's Basket to-go, which offers gourmet goodies taken to-go.
Bonus option: Sloppy Joe's Orlando at ICON Park
Okay, technically the focus here is Key West's sunset rather than the Orlando sunset. Still, Sloppy Joe's at ICON Park is a fun spot to watch the sunset because it is celebrated here. Sloppy Joe's originated in Key West, and to continue that island culture, the Orlando location broadcasts a live stream from Mallory Square all day.
Then there is a countdown sign that ticks away the hours, minutes, and seconds until the sun sets in Key West (which is essentially when the sun sets in Orlando). So grab a frosty tropical drink and play tourist for a night!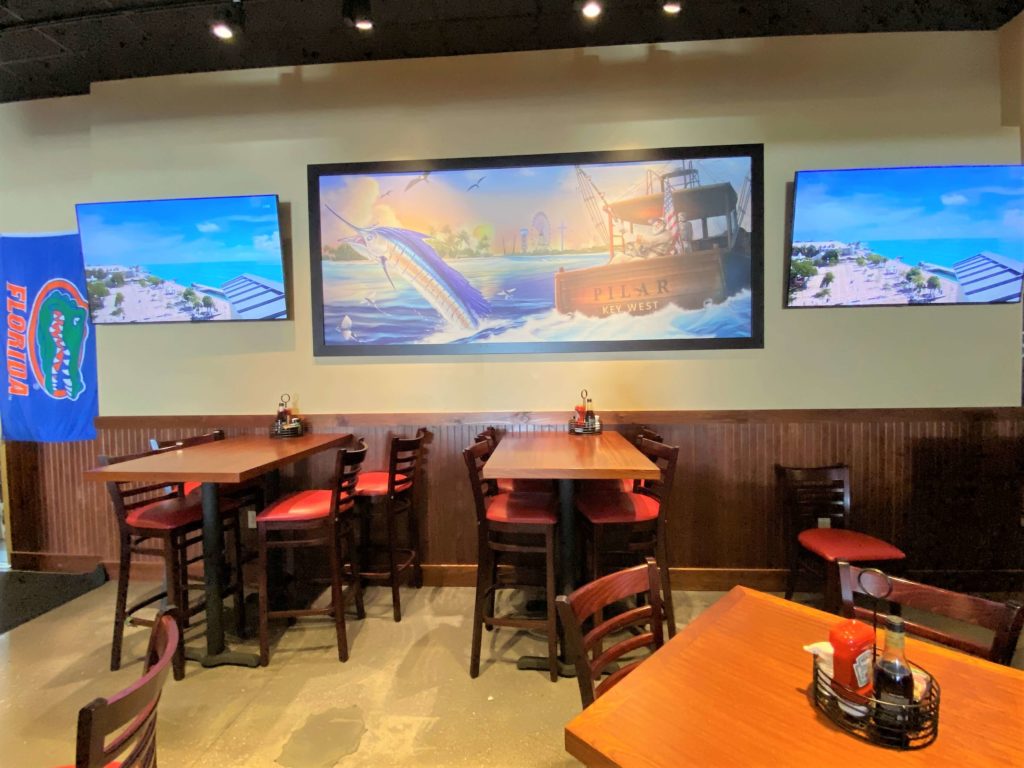 For even more breathtaking views, check out the best rooftop bars and restaurants in Orlando.
Feature image: illume at JW Bonnet Creek, by Dani Meyering