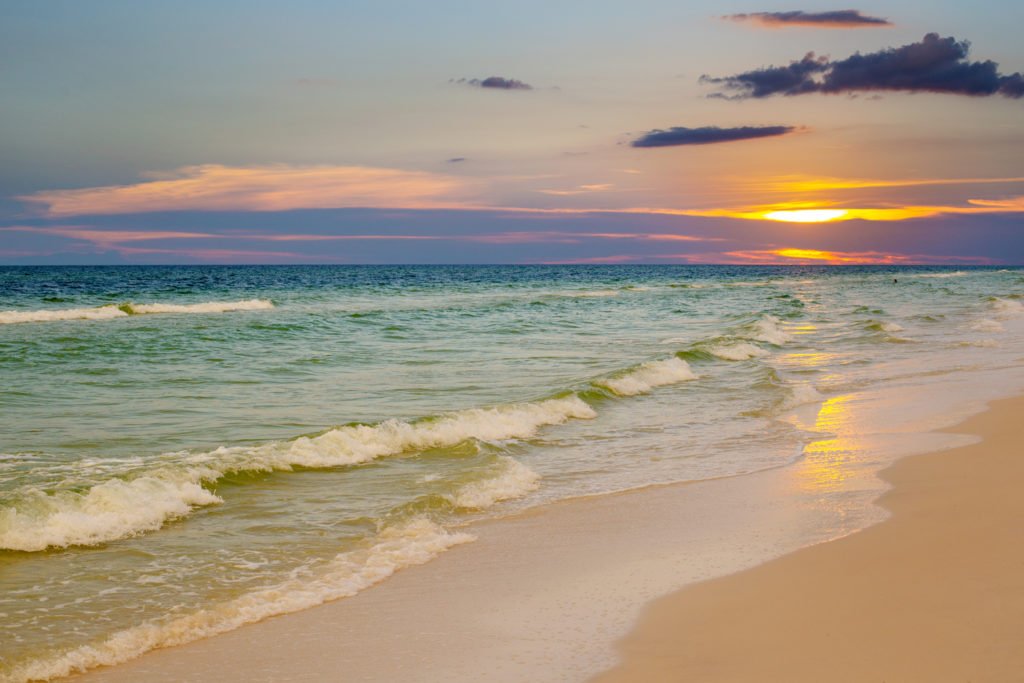 What's more blissful than a weekend away full of quality time with your other half? Living in Central Florida means being surrounded by stunning beaches and hip cities in all directions. And with many locales just a few hours' drive, whisking your date away for the weekend couldn't be easier. Here are our top picks for romantic weekend getaways from Orlando.
Updated June 2023, by Zoë Joiner.
Before we dive into our favorite weekend getaways, let's stay right here. Consider a local staycation.
Living where others vacation means plenty of great places to stay in our own backyard.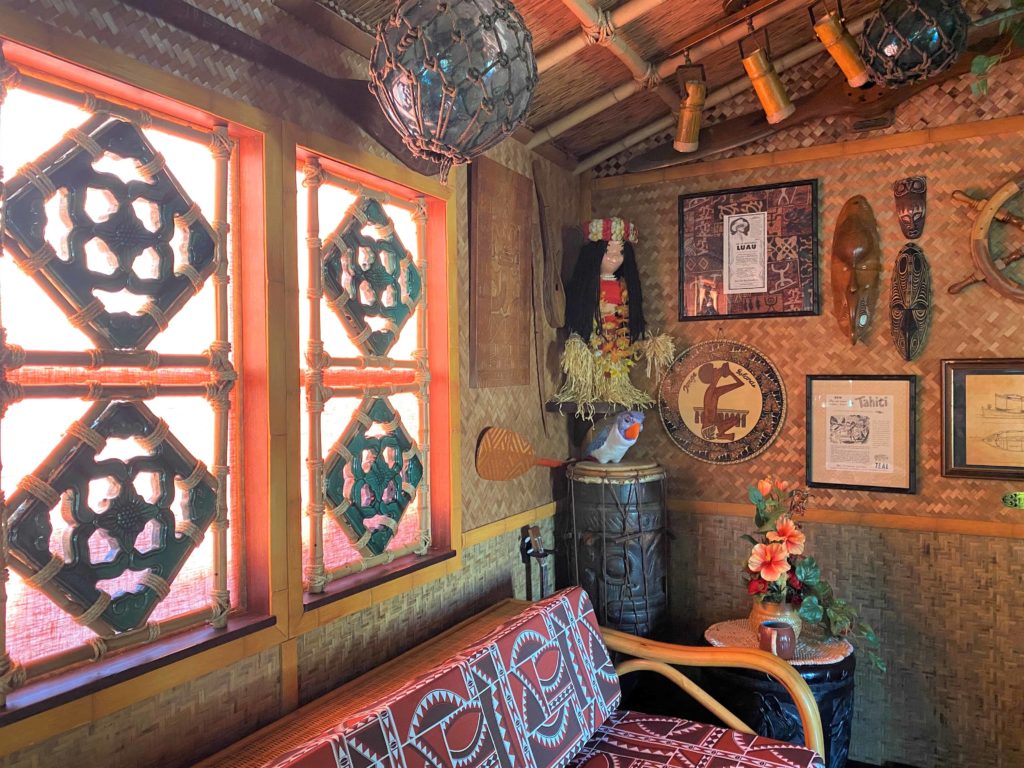 Weekend Getaways from Orlando
1 HOUR FROM ORLANDO
New Smyrna Beach
Daytona Beach
Cocoa Beach
Ocala farms
New Smyrna Beach
Distance from Orlando: 1 hour 15 minutes
Where to stay: Black Dolphin Inn
This beachy getaway is no secret to Orlandoans; it's one of the closest beaches to Orlando. But there's more to New Smyrna Beach than the pretty coastline. Spend your days exploring nearby ruins, climbing the historic Ponce Inlet Lighthouse, and checking out the abundance of local art at The Hub on Canal. (Read: 3 Perfect Days in New Smyrna Beach)
Time your visit with the monthly art stroll or craft beer walk for extra fun. Foodies are spoiled for choices here, but a few favorites are Third Wave Café & Wine Bar (beautiful atmosphere and great Neapolitan pizza), The Garlic (Tuscan cuisine by the water), and Breakers Restaurant (beachfront burgers served in a no-frills setting).
READ MORE: 14 AWESOME Things to Do in New Smyrna Beach (Besides the Beach)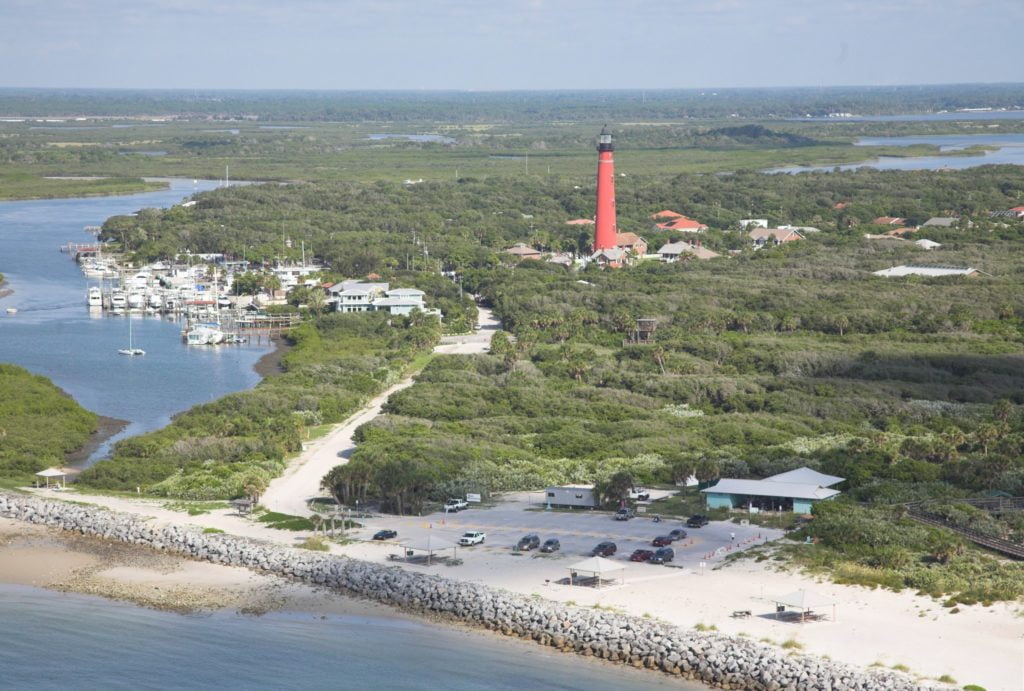 Distance from Orlando: 1 hour 15 minutes
Where to stay: Hard Rock Hotel Daytona Beach
Say Daytona and NASCAR likely springs to mind. It's an integral part of this Atlantic coast beach, but so is the arts and culture scene, summertime concert series, and outdoor adventures. Embark on a dolphin and manatee paddleboard tour, or hunt for murals that are part of the Art in the Alley initiative.
And yes, you can always tour the Daytona International Speedway, or splurge on a NASCAR Ride Along. Stop by Mai Tai Bar to sip on a beachy cocktail before retiring to your room for the night. Make it easy on yourself, here's how to plan a romantic getaway to Daytona Beach.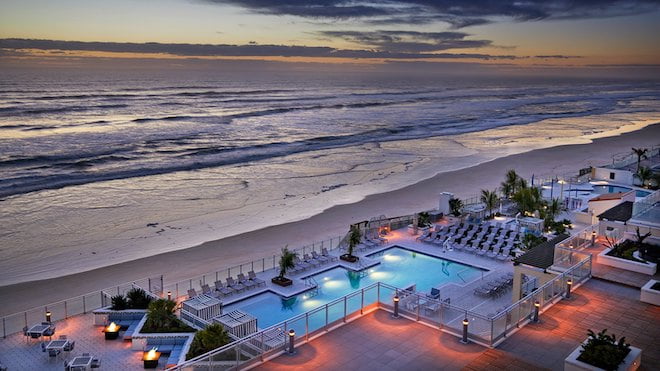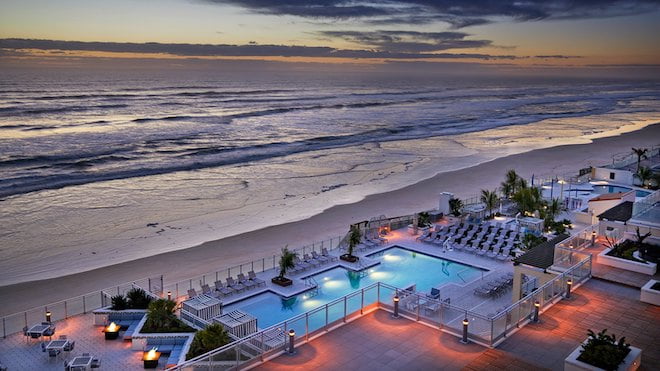 Cocoa Beach
Distance from Orlando: 1 hour 15 minutes
Where to stay: Beach Place Guesthouses
The west coast of Florida may get all the attention, but the east coast has lots to love too. Cocoa Beach is another great choice for a beach weekend getaway from Orlando. Lots of excitement happens here, from rocket launches to cruise ships departing every evening.
Plan your escape with our complete guide to things to do in Cocoa Beach.
Ocala

Distance from Orlando: 1 hour 15 minutes
Where to stay: Enchanted Oaks Farm
Feel like you've escaped to a faraway farm country, with just a short trip on the Florida Turnpike to Ocala. This cozy little farm exists purely as a wedding venue and an Airbnb rental destination. From tiny little tentlike accommodations to a small treehouse, and a farmhouse apartment, there are plenty of ways to relax together. Check out our review of Enchanted Oaks Farm to get all the details and important info you need to know before you book.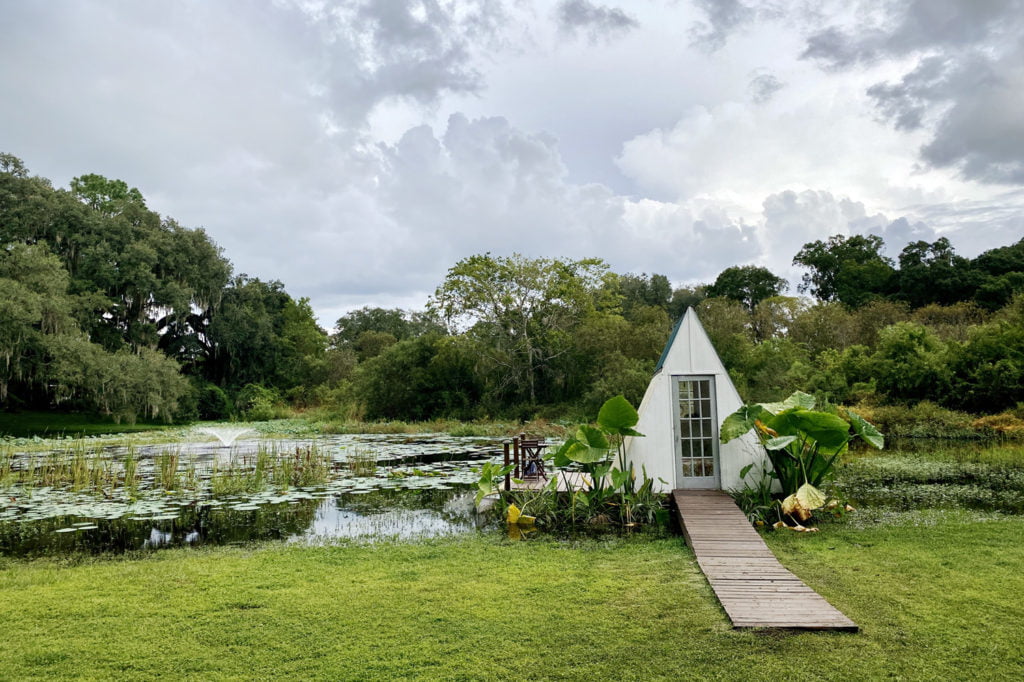 2+ HOURS FROM ORLANDO
Tampa
Dunedin
St. Pete
St. Augustine
Anna Maria Island
Tampa

Distance from Orlando: 90 minutes
Where to stay: Epicurean Hotel, Autograph Collection
How about spending a weekend exploring Orlando's sister city? Tampa is a cool city with unique neighborhoods rich with history, culture, and foodie hotspots. History lovers should head to Ybor City, a vibrant area of Tampa rich with Cuban roots most famous for once being the "Cigar Capital of the World." Hop on a walking tour to explore everything from food to history and cigars.
Downtown, take a stroll down the 2.4-mile Tampa Riverwalk connecting parks and attractions. Craft beer lovers and foodies could easily spend the weekend just eating and drinking. Check out a few local breweries while you're in town and don't miss Tampa Heights' hip food hall, Armature Works. And of course, it wouldn't be a romantic getaway without a fancy meal at Bern's Steak House. Check out our sister site, Tampa Bay Date Night Guide, for local recommendations.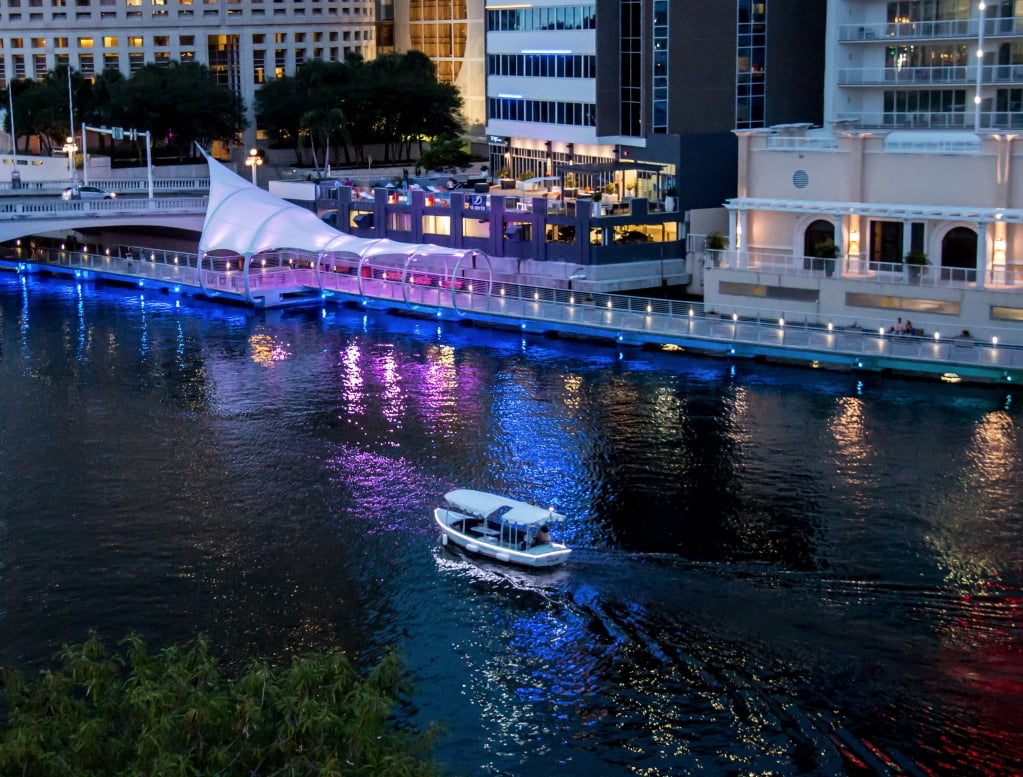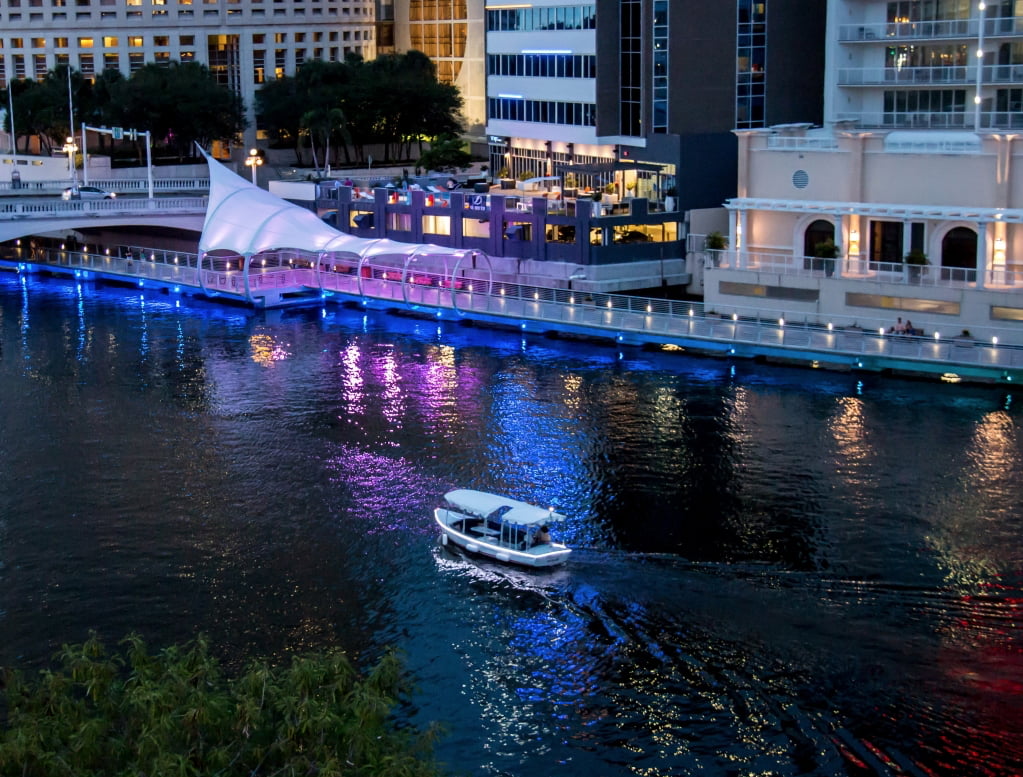 Want something different? Glamping at Timberline Tampa – Here's What to Expect
Dunedin
Distance from Orlando: 2 hours
Where to stay: Fenway Hotel
This walkable city with Scottish roots boasts three state parks with pristine beaches, multiple craft breweries, plus a vibrant arts scene and fun events, like the annual Dunedin Highland Games. In Dunedin, you'll love being able to split your time between lazing on the beach at Honeymoon Island State Park (or the more remote Caladesi Island, accessible only by boat and ferry) and exploring the city.
For eats, chow down on BBQ at The Dunedin Smokehouse, or splurge on an artfully-presented meal at The Restorative. Dunedin Brewery is Florida's oldest craft brewery; try their signature Apricot Peach Ale with an order of tater tot poutine.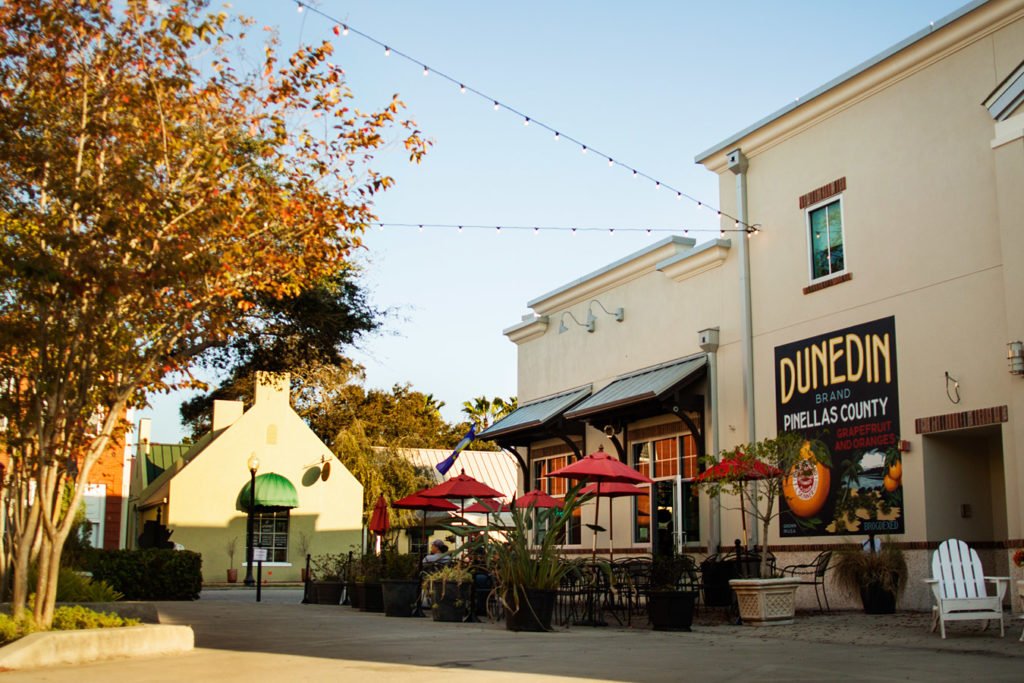 St. Pete
Distance from Orlando: 2 hours
Where to stay: The Don CeSar (beachfront) or The Avalon St. Petersburg (downtown)
St. Pete has it all: stunning, white sand beaches plus a lively downtown with enough breweries, shops, museums, and restaurants to keep any couple busy for days. Most notable is the iconic Dali Museum, home to an impressive collection of Salvador Dali's surrealist works. You can even step into a painting with the museum's free virtual reality experience.
Go mural spotting while riding bikes along the Fred Marquis Pinellas Trail, and immerse yourself in nature at the picturesque Sunken Gardens. No matter where you end up downtown, you'll likely be within walking distance of an awesome restaurant or bar. A Cuban sandwich from Bodega, tacos from Red Mesa, and a burger at Engine No. 9 are all worthy of inclusion on your St. Pete food bucket list.
And don't forget to plan some time for a St. Pete coffee break.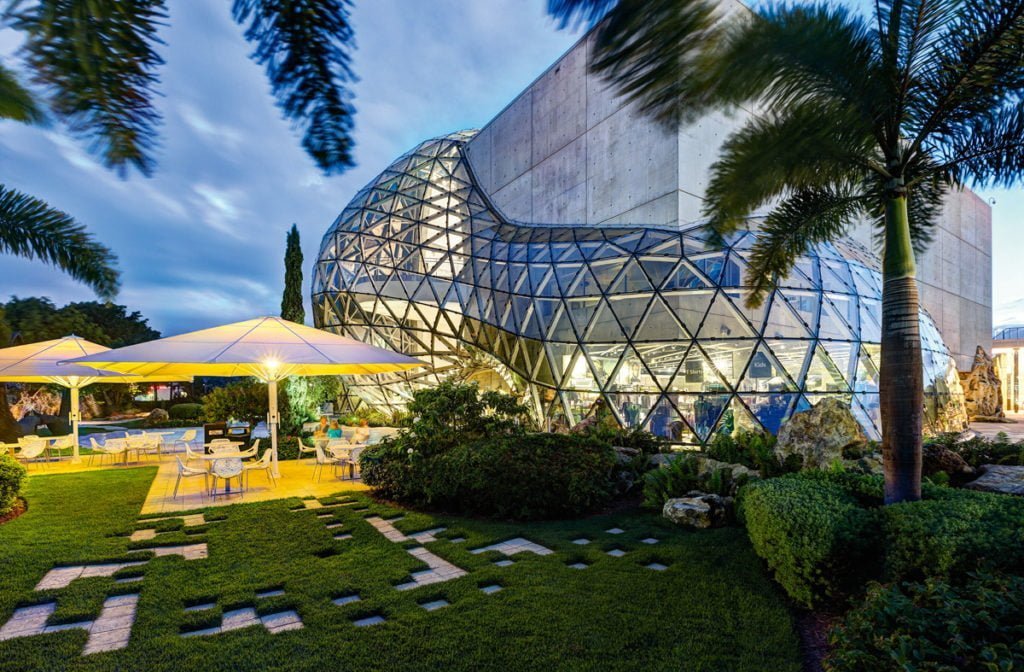 St. Augustine
Distance from Orlando: 2 hours
Where to stay: St. Francis Inn or Casa de Suenos
St. Augustine is workable as a day trip, but staying a few nights gives you ample time to visit the highlights and discover a few local gems along the way. Save time and get a fantastic overview of the city by purchasing tickets for one of the hop-on-hop-off trolley tours. Old Town Trolley Tours and Ripley's Red Train Tours both sell multi-day tickets, some with combo admission to other attractions. Castillo de San Marcos, Flagler College and the St. Augustine Lighthouse are all must-see attractions. There are plenty of wonderful places to dine, but The Ice Plant is in a league of its own, featuring a menu of craft cocktails and elevated fare served in St. Augustine's old ice factory.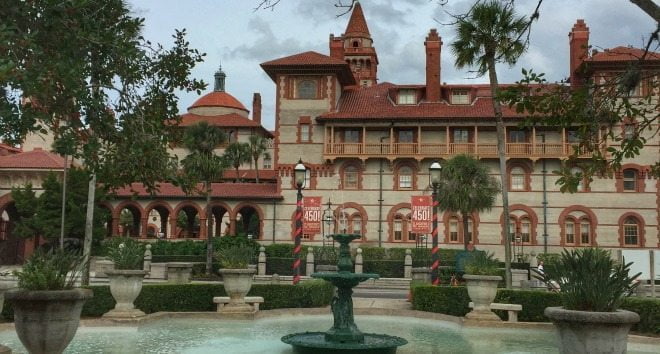 Distance from Orlando: 2 hours 30 minutes
Where to Stay: Silver Surf Gulf Beach Resort
The secret is getting out about Anna Maria Island, a gorgeous 7-mile stretch of paradise on the Gulf coast. With turquoise waters reminiscent of the Bahamas, breathtaking sunsets, and relatively low crowds, it's one of my favorite beaches in all of Florida. Your best bet is to visit in May or early December (January-mid March are best avoided due to traffic and an influx of travelers). In between peaceful afternoons on the beach, kayak through a mangrove tunnel while exploring Robinson Preserve (rent kayaks from Surfer Bus).
You can also catch the free trolley to explore other parts of the island, like Pine Avenue, which is full of shops, galleries, and several restaurants. Start your day with made-to-order donuts at The Donut Experiment, linger over a Tex-Mex lunch at Wicked Cantina, have a fancy dinner at The Waterfront Restaurant, and then end with a nightcap at The Doctor's Office, serving up delectable cocktails in a bustling atmosphere.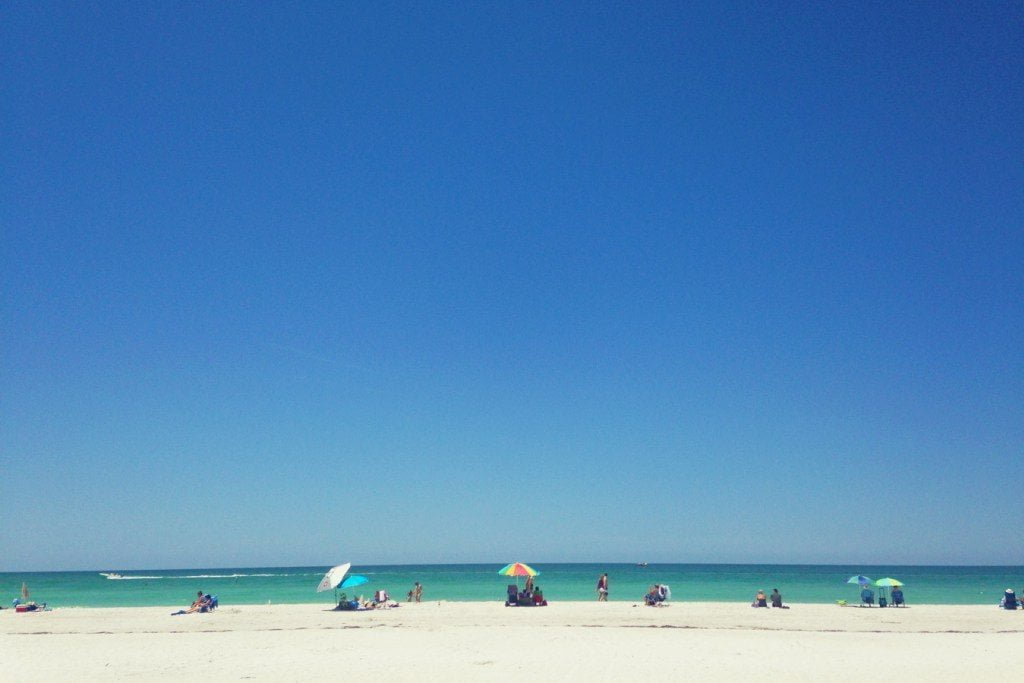 More weekend getaways from Orlando:
3+ HOURS FROM ORLANDO
These weekend getaways from Orlando are just about 3 hours away. Just enough time to feel like a true getaway, without taking way too long to get there.
Distance from Orlando: 3 hours
Where to stay: Omni Amelia Island Resort
Just miles from the Georgia border on Florida's East coast you'll find Amelia Island, a 13-mile barrier island ideal for a weekend escape. Keep a relaxed pace, splitting time between the beach and activities like guided Segway tours, horseback riding on the beach, and shopping at Fernandina Beach.
Dining best bets include scrumptious seafood from Timoti's Seafood Shak, upscale fare at Verandah or delectable Mediterranean-style tapas at Espana Restaurant and Tapas (get the sangria).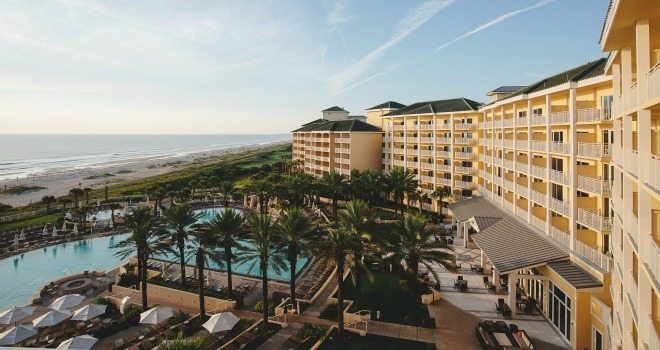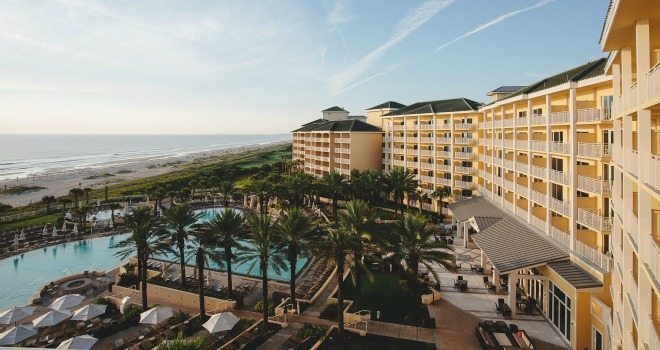 Cedar Key
Distance from Orlando: 3 hours
Where to stay: A variety of Cedar Key hotels
This destination is only for couples who truly want to slow down. Cedar Key is not your typical beach town. Instead, it is a slow paced taste of the old Florida lifestyle. You won't find any sprawling luxury resorts here. There are, however, plenty of cute condos, vacation rentals, and inns.
Rent some kayaks and paddle around the calm waters of the Gulf of Mexico. Check out the Cedar Key State Park Museum and dine in restaurants – each one owned and run by locals. Find all the things to do in Cedar Key.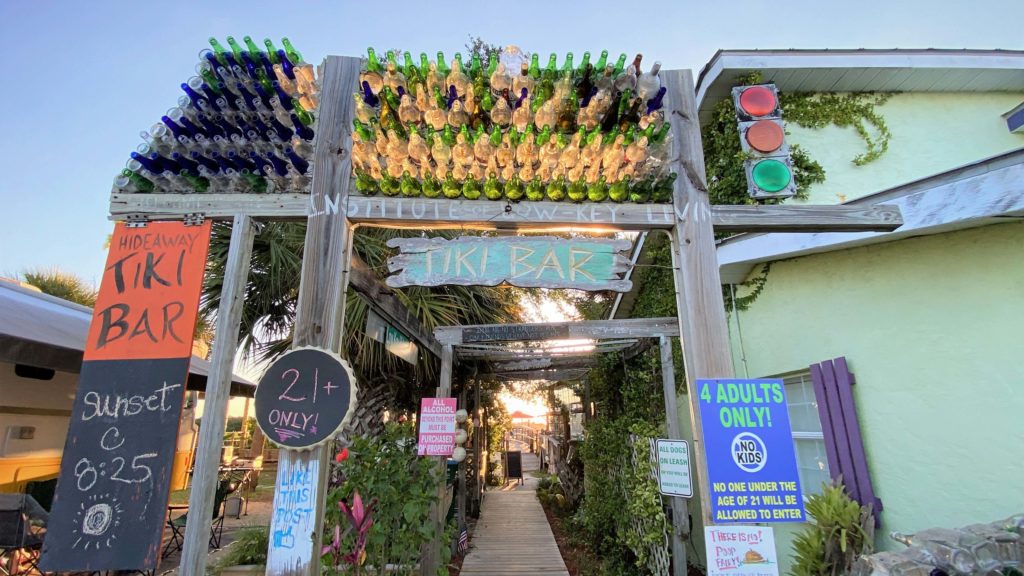 Boca Grande
Distance from Orlando: 3 hours 15 minutes
Where to stay: The Gasparilla Inn
Head south to Boca Grande, a tiny beach town located on the Gulf coast on Gasparilla Island. The price of admission is a $6 toll to gain entry to the causeway linking the island to the mainland, but the nominal fee is worth every penny. Rent bikes to cruise along the island's 6.5-mile biking trail, stopping at the Boca Grande Lighthouse Museum and in downtown Boca Grande.
If you feel the itch to explore somewhere new, travel off the island to Cayo Costa State Park, home to 9 miles of protected beaches only accessible by boat and ferry. There are tons of dining options, but don't miss a lobster roll from Newlin's.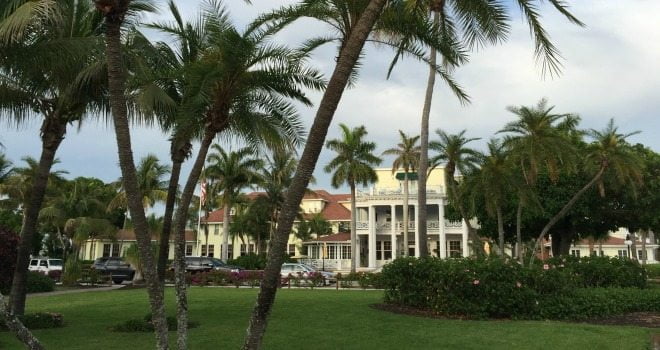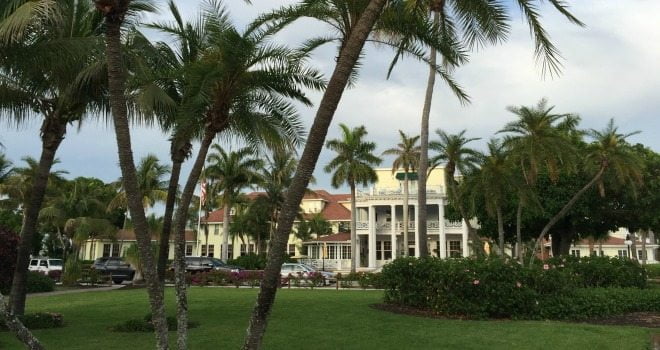 Miami

Distance from Orlando: 3 hours 30 minutes
Where to stay: Circa 39
Art deco architecture, gorgeous beaches, ample nightlife and top-rated restaurants all contribute to Miami's allure. Where other beachfront Florida locales beckon you to slow your pace, Miami invites you to amp it up with culture, flavor, and flair and you won't find elsewhere in Florida. Make your home base somewhere in Mid-beach, notably quieter than the more popular South Beach.
Spend an afternoon exploring the ever-changing murals in Wynwood or visiting the Pérez Art Museum, home to an eclectic collection of contemporary and modern art. Treat yourself to a fancy date night at SUGARCANE raw bar grill in Midtown. Coyo Taco is a budget-friendly option for taco lovers, smack dab in the heart of Wynwood.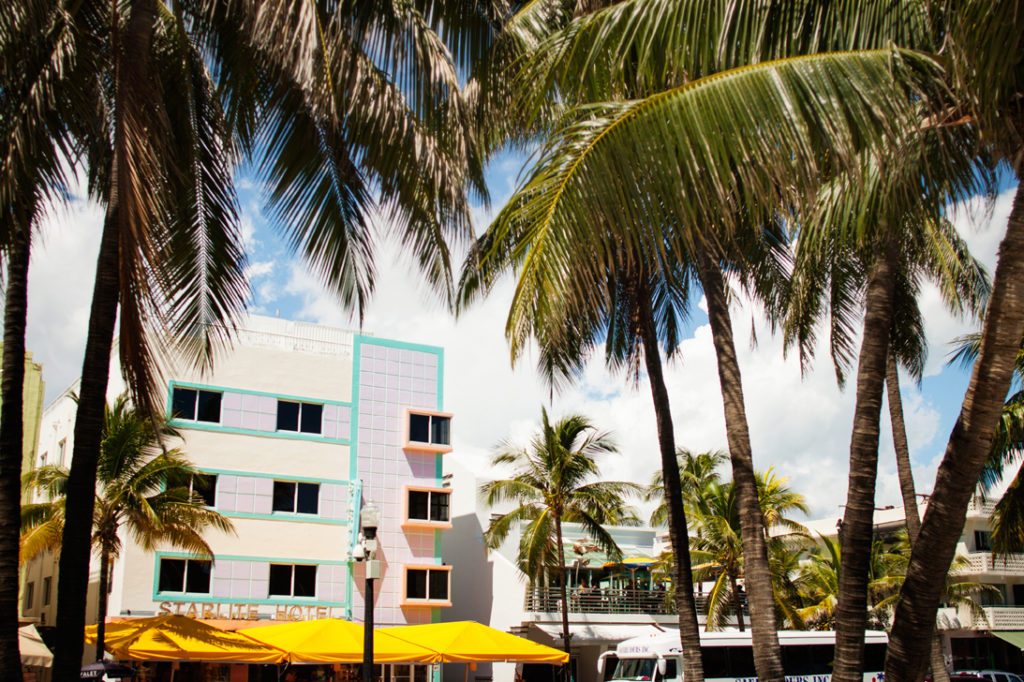 LONGER GETAWAYS from Orlando
Check out all of the posts in our Three Perfect Days getaway series, or browse all of our getaway posts for more ideas.