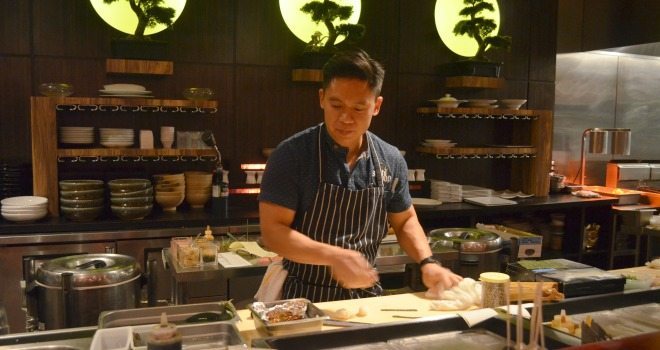 Hand your palate over to the chef for an Orlando Omakase feast that will astound you. The exact translation of Omakase is debatable. Some say it means "chefs choice," while others will argue that the Japanese phrase means "I'll leave it up to you." What cannot be argued, however, is that Omakase dining is an absolutely fabulous culinary experience, especially for sushi lovers.
It may seem intimidating, but an omakase experience is relaxing and intimate. You see, the last thing a good chef wants to do is offend you. A chef's job is to delight and surprise, to draw out oohs and ahs, to leave you wanting more. Explore Orlando Omakase dinners for a unique chef's table experience.
Orlando Omakase Dinner Experiences
One of the most extravagant omakase dinners in Orlando is found at Soseki Modern Omakase. This Michelin-starred Orlando restaurant is tucked along Fairbanks Ave in Winter Park.
Best of all, Soseki diverts from traditional Japenese-cuisine. You'll experience a variety of international influence, with hyper-focus on local ingredients from artisan purveyors around Orlando. If the dinner pricetag is beyond your budget, fear not, Soseki now offers a six-course lunch experience on Saturdays.
Whichever experience you choose, you are bound to have one of the best meals, and service, in the entire Orlando area.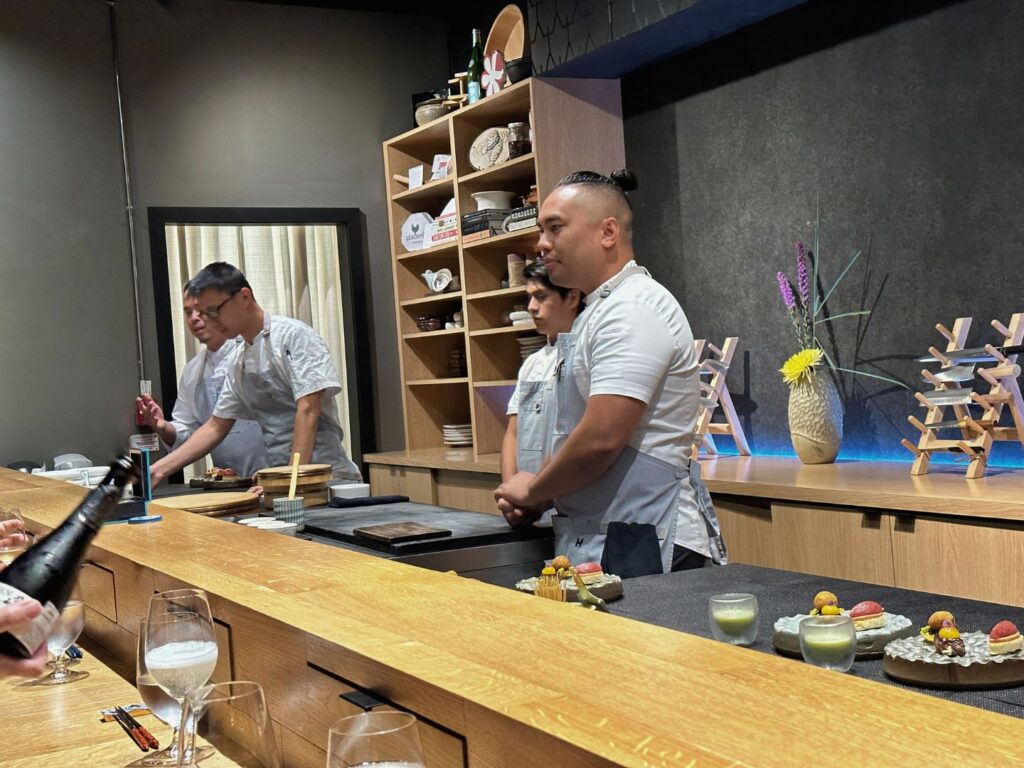 One of the coolest themed restaurants in the Orlando area, Susuru Orlando, has a second home on East Colonial. Susuru Juju offfers regular dining as well as a Kappo Bar Tasting Experience which is more casual than a traditional Omakase experience.
Not only is the food authentic and delectable, the atmosphere is truly special. With retro touches and lots of rare finds, Susuru Juju is decked out in Shōwa-era memorabilia. The Shōwa era ranges from 1926-1989 when Emperor Hirohito reigned. Pop culture icons Astroboy and Godzilla ruled the hearts of many during this time and plenty of tributes are found within Susuru Juju.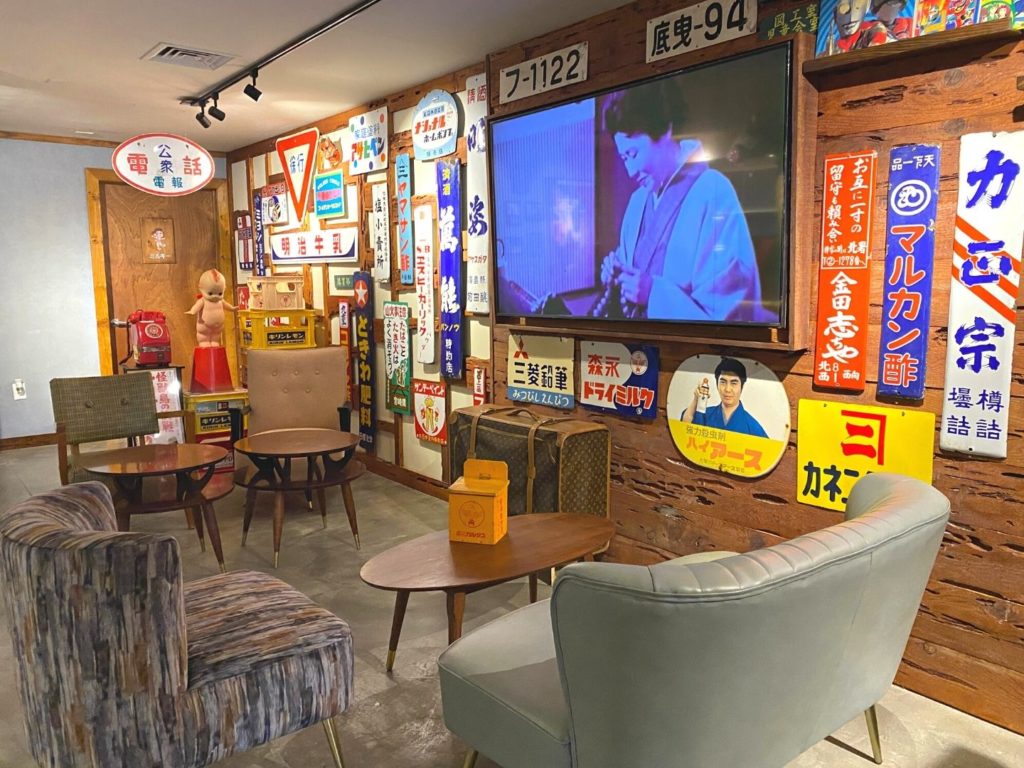 We were invited to enjoy the Kappo Bar Tasting Experience during their testing period. It is absolutely exquisite. Anyone who may be nervous about trying new foods during a traditional Omakse will be pleased to know that the Kappo Bar at Juju is approachable and not intimidating. Chef-Owner Lewis Lin steers his staff and his diners along an exciting, yet comfortable multi-course experience.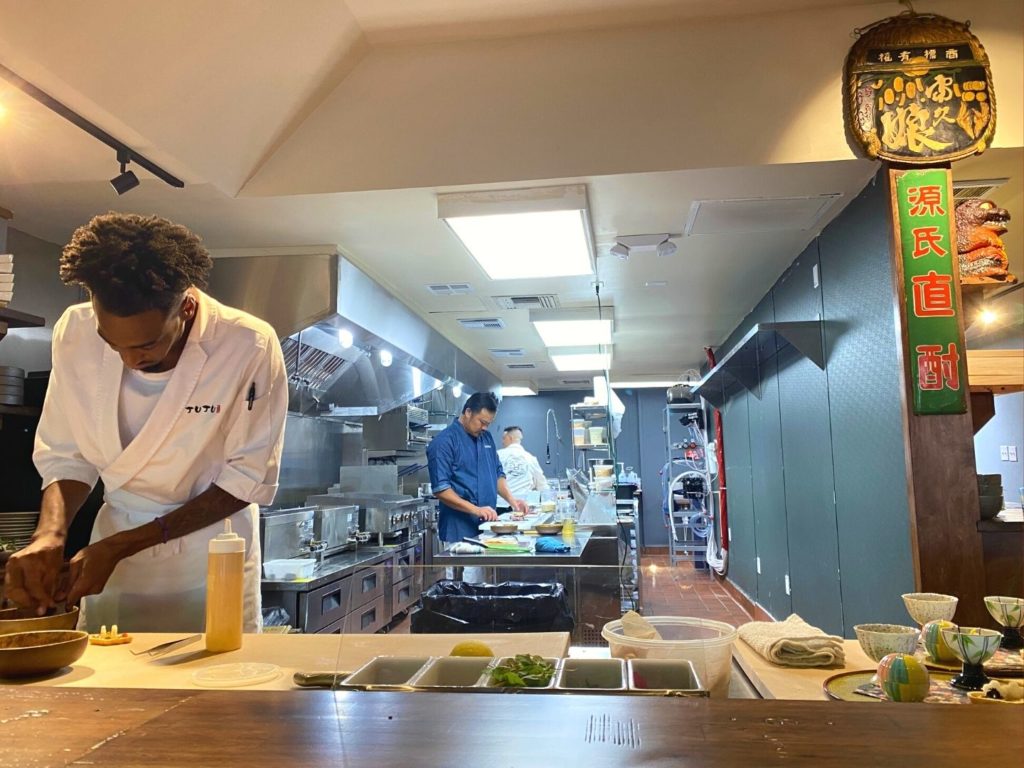 While authentic and fresh, the tasting menu is sure to please anyone looking for a truly unique date night dining experience. Chef Lewis Lin plans to rotate the Kappo Bar Tasting Experience menu each month based on what is fresh and in season.
Keep an eye on the Susuru Orlando Instagram and website for booking details.
Kadence – Orlando Omakase
Arrive with an open mind and prepare to treat your palate to a multi-course adventure at Kadence. The 9-seat sushi and sake bar, opened by the same team who operated Kappo inside of East End Market, treats guests to a variety of lunch and dinner experiences throughout the week, including a 7-course Kappo-style tasting menu every Sunday. This feast is best suited for the adventurous and curious as you never know what's going to wind up on your plate. For the ultimate culinary encounter, reserve a seat during dinner for an 18+ course sushi and sashimi tasting. The menu is seasonally focused and utilizes fresh ingredients and thus changes often.
Reservations must be made in advance online for dinner and the Sunday tasting menu. Prepayment in full is required.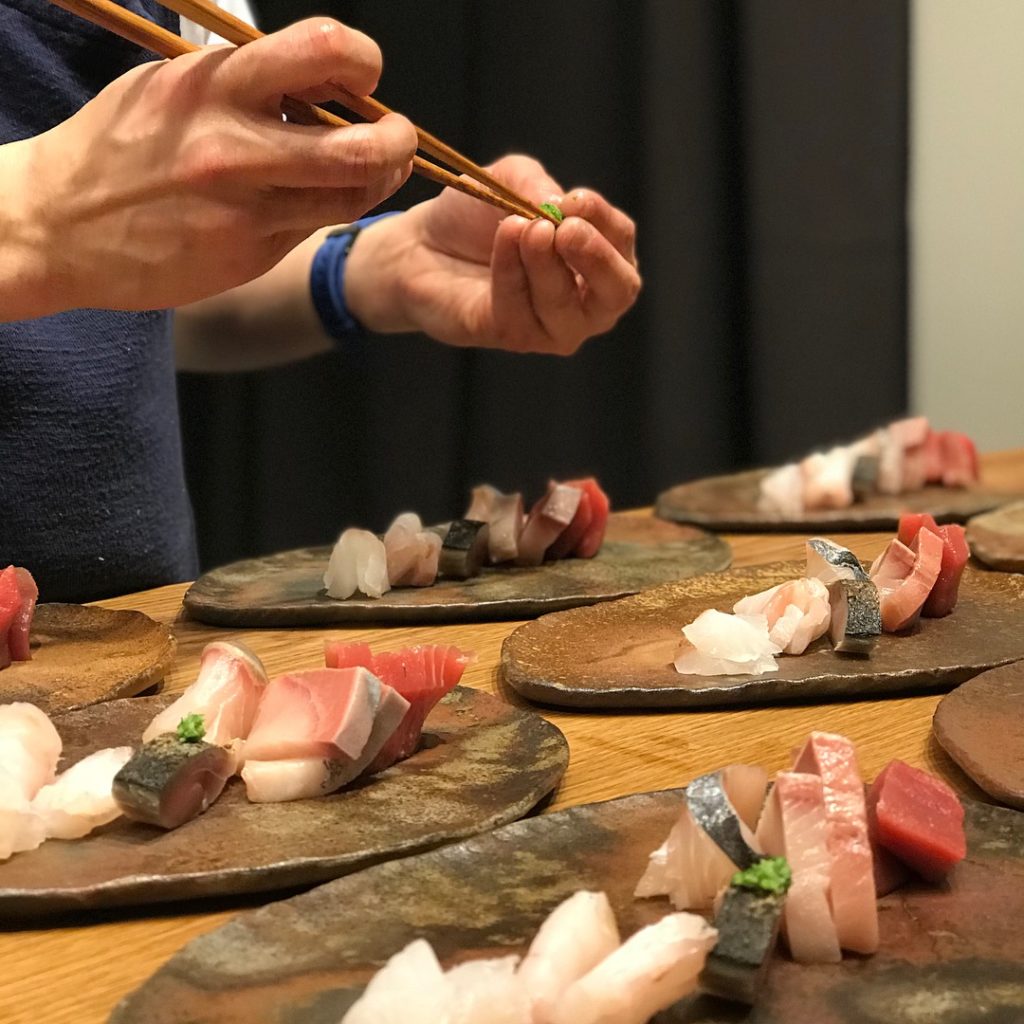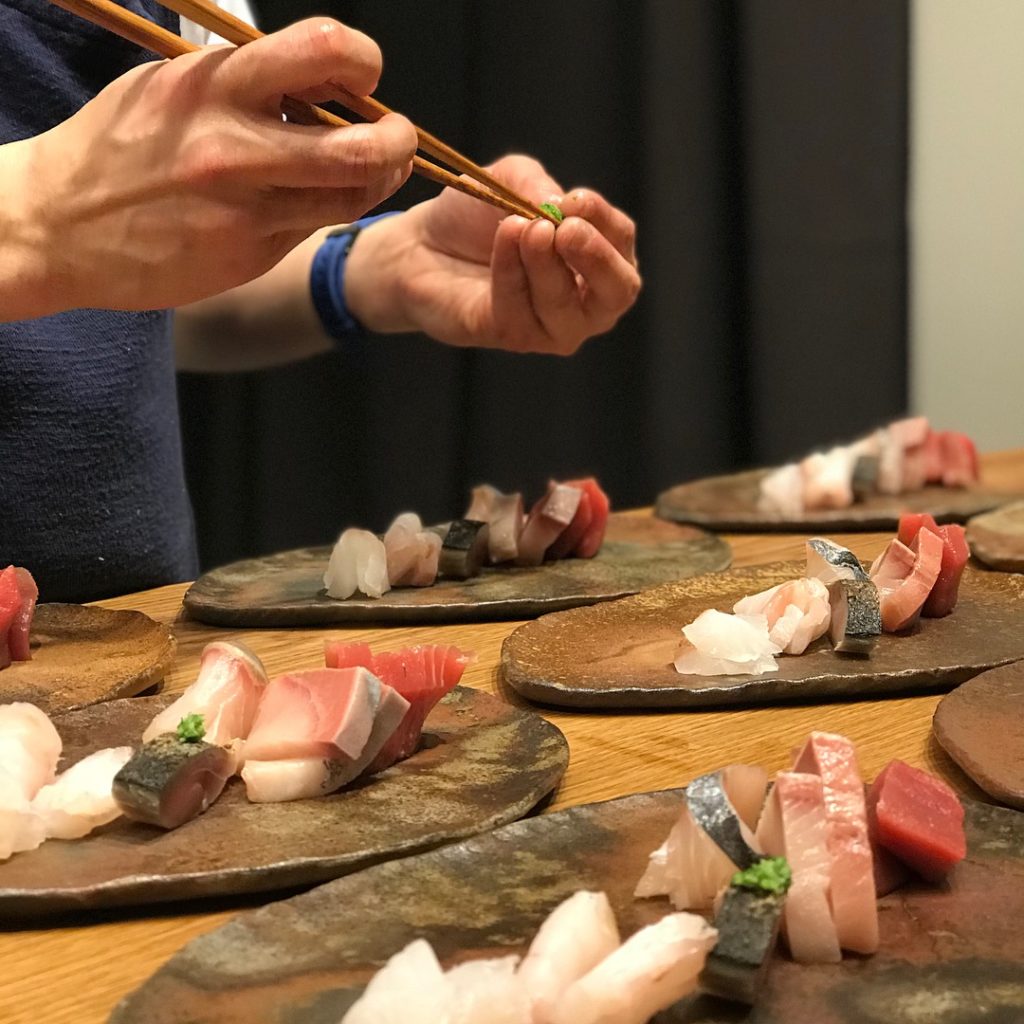 With a passion for creativity and artful dishes that are packed with flavor, Chef Henry Moso delights in presenting each guest with a fresh affair they will remember. Chef Henry Moso is now a James Beard Nominated Chef.  Kabooki Sushi is currently offering an omakase chef tasting prix fixe menu located at the sushi bar. These chef's table seats allow patrons to ogle at the chef's showcase and culinary theatrics. A minimum of three days advance notice is required to ensure the best seasonal ingredients are utilized. The meal lasts 2-3 hours and the last seating is at 7pm.
This Omakase experience is available at both the original East Colonial location and the Sand Lake Road location.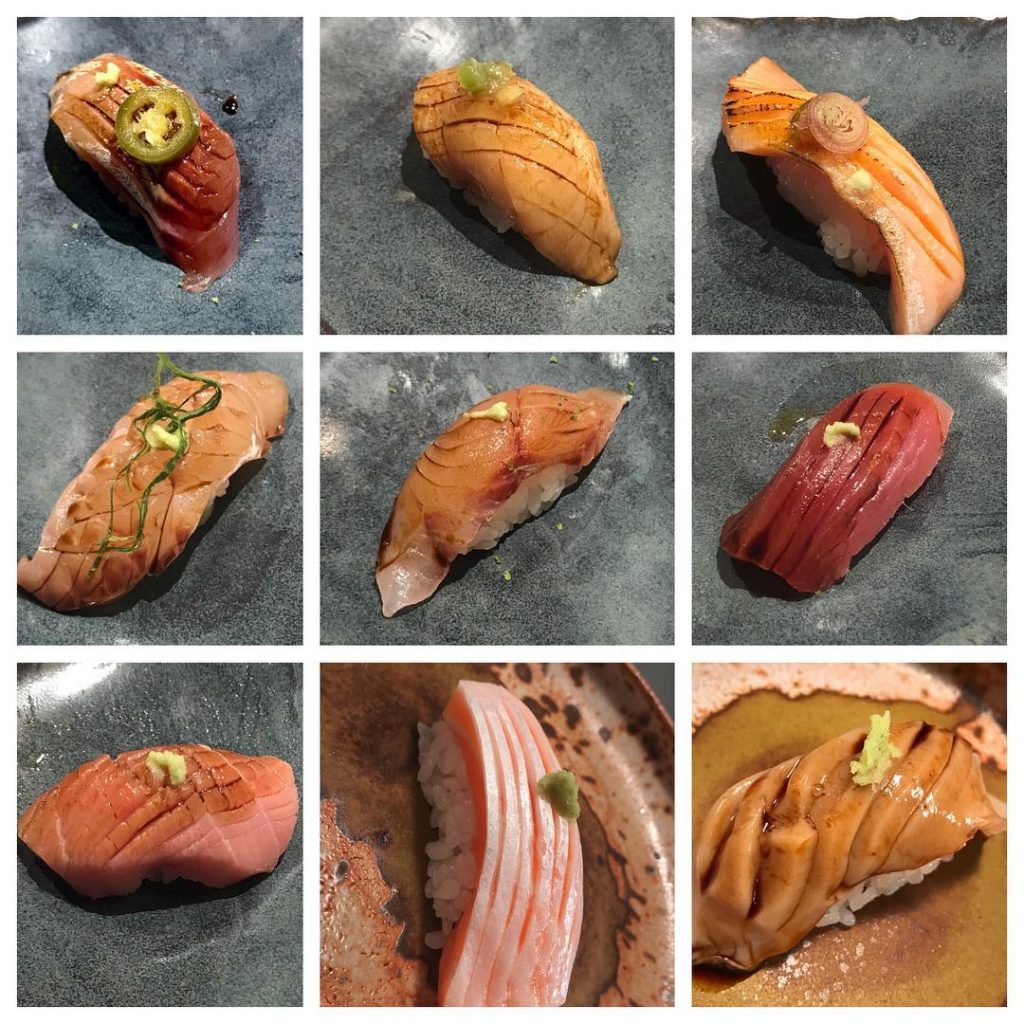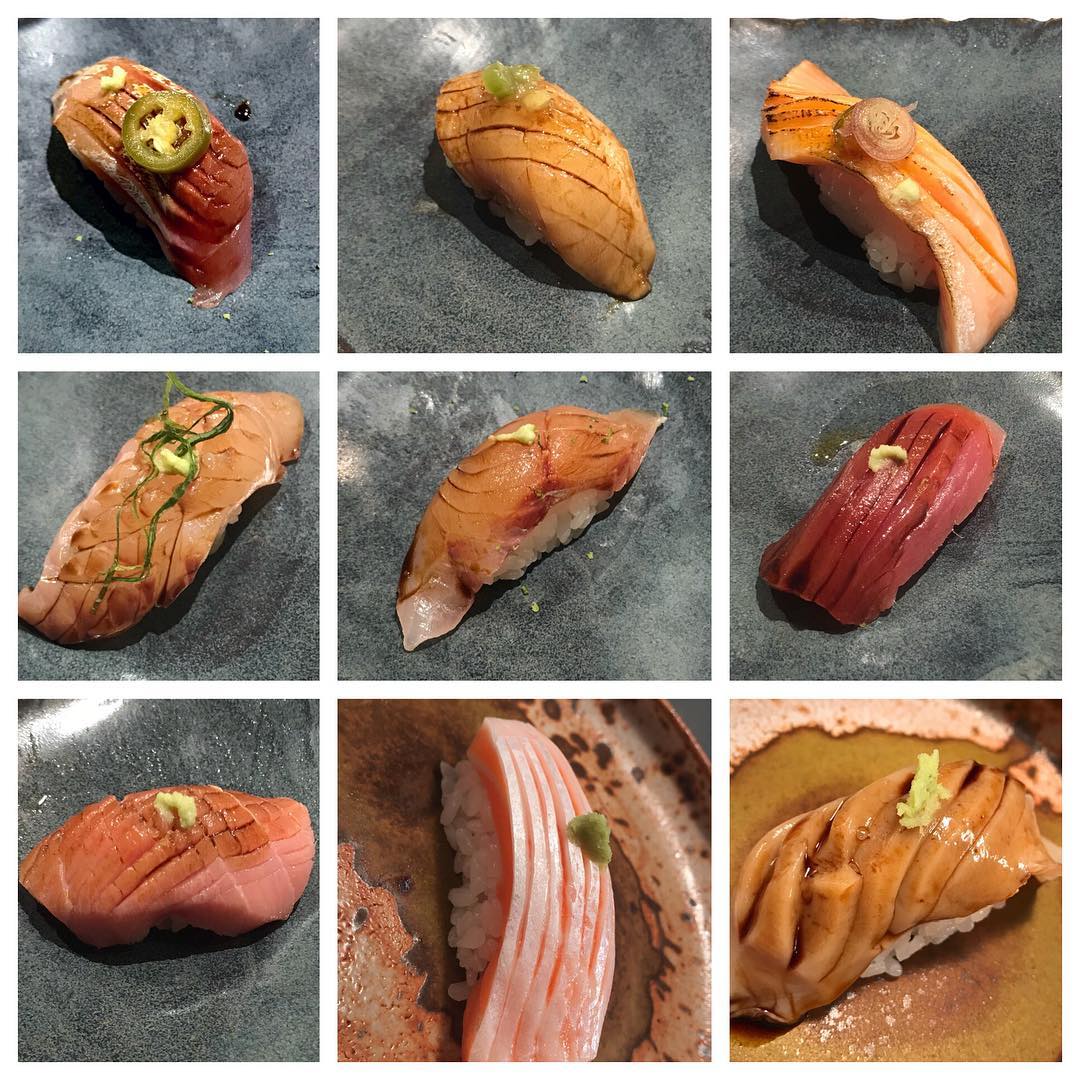 Named "Best Sushi" by Orlando Sentinel, Orlando Weekly, and Orlando Magazine, Seito Sushi uses the freshest local ingredients to create culinary art with traditional Japanese techniques. The Omakase experience seats up to ten guests for a journey through a sushi adventure. There are other chef's table experiences offered by Seito Sushi's parent company.
For reservations at Baldwin Park, call (407) 898-8801.
Also try: