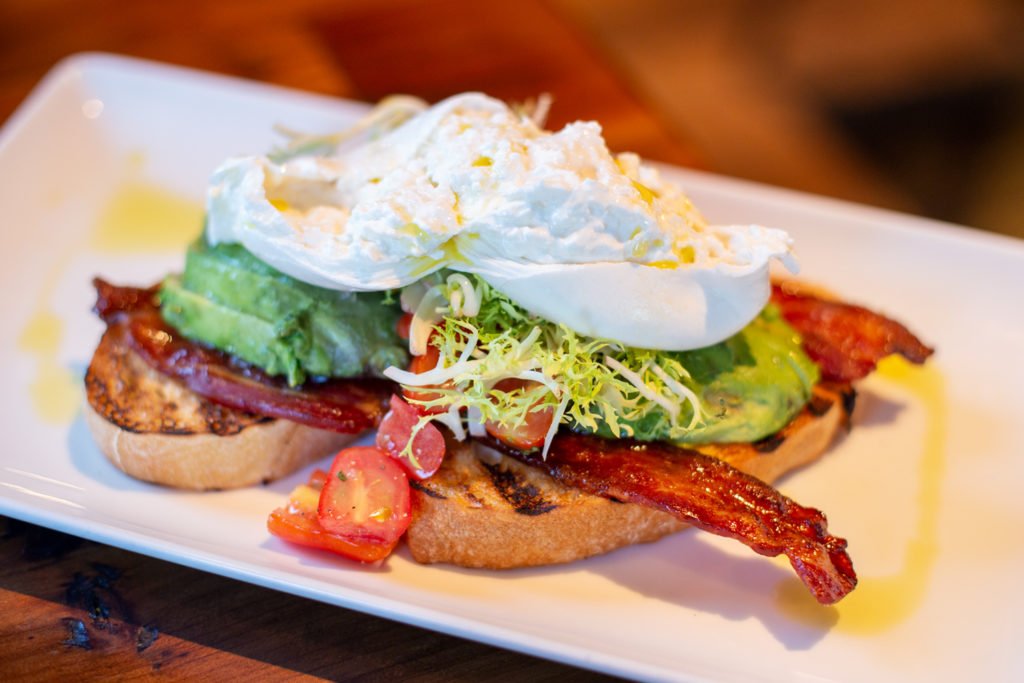 There's something so comforting and indulgent about brunch. The savory meets sweet meal is a perfect excuse to put on some comfortable pants so you can take your time and enjoy the delicious food and drinks.
Brunch at Walt Disney World is a great date idea, allowing you to relax and reconnect in a magical place without feeling like you need to splurge on a special dinner. Or make it a much-needed outing with dear friends you need to catch up with. These places to have brunch at Disney do not require a park ticket.
But, be sure to book your dining reservation as soon as possible. And if you have trouble, here's what to do if you can't get a Disney dining reservation.
Disney Springs Restaurants for Brunch
There are so many places for brunch at Disney Springs it can be overwhelming. In fact, you can even do your own brunch crawl at Disney Springs. To help you narrow it down to the best places to sit down and have brunch, here are my top picks.
Important Note: Most Disney Springs restaurants offer brunch on weekends only, be sure to double check their website when making reservations.
If I absolutely had to pick a favorite place for brunch at Disney Springs, I am going with Homecomin' by Chef Art Smith. As a Florida native, I may be biased since Homecomin' is a tribute to Chef Art Smith's upbringing in Florida.
Comforting Southern brunch eats include pimento cheesy grits, buttermilk fried chicken, biscuits, and pecan smoked bacon. And if the delicious brunch menu isn't enough to entice you the potent cocktails will seal the deal.
The best date night spot in Disney Springs according to many of us here at Orlando Date Night Guide is Wine Bar George. It's classy, it's approachable, and everything is delicious.
Whether or not you like wine, Wine Bar George at Disney Springs is a wonderful spot to grab brunch. From 10:30 am until 2:00 pm on Saturday and Sunday, this estate-style restaurant and wine bar offers a brunch menu filled with both light bites and more substantial eats.
To start your meal, we recommend the Crispy Mac & Cheese Bites ($16) and the Artisanal Cheese Board ($29). For the main plates, we recommend the Fried Chicken Biscuit ($22) and the Burrata ($22) which features an entire avocado.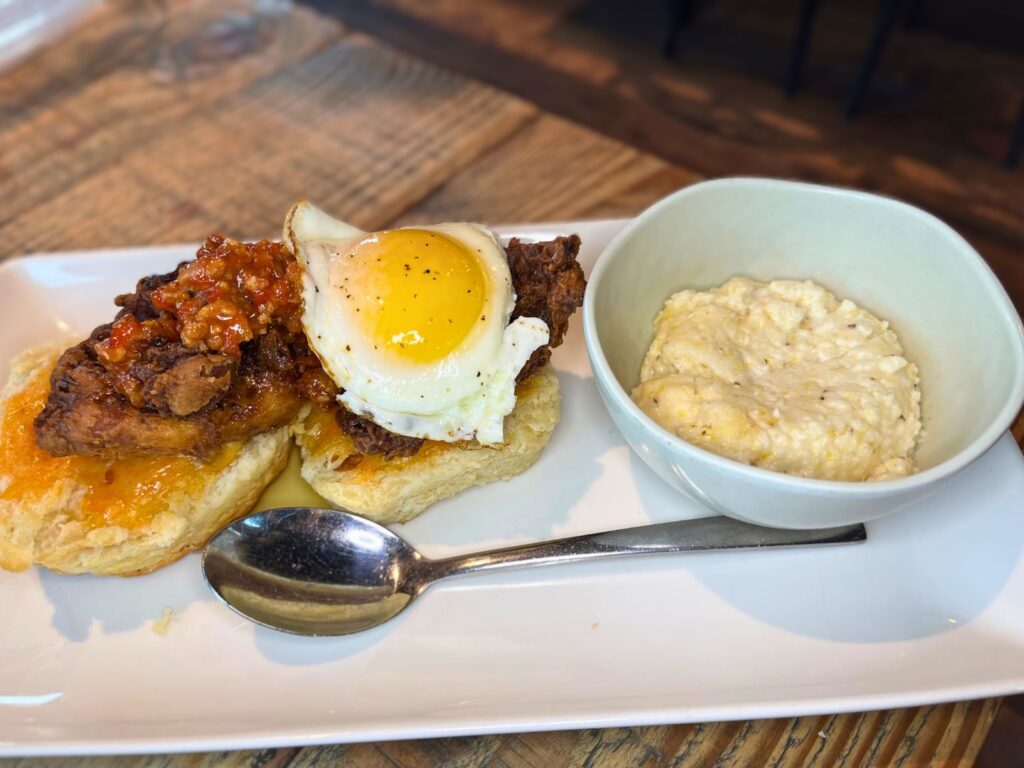 If you're wanting to complement your food with a cocktail, "Jorge's Red Sangria" ($16) and the Aperol Spritz ($14) are great options. Of course, many Disney fans love their frozen cocktails made with DOLE Whip.
And, we can't forget to mention the wine offerings. With more than 200 wines to choose from, it's unlikely that you won't find one that suits your palate.
What's great about this restaurant is that it spans two floors with lots of room for dining. If you're don't mind some extra noise or are wanting to keep things casual, request a table on the first floor at or next to the main bar. However, the second floor which has multiple dining rooms is much more relaxed.
Filled with wooden floors and tables, hanging light fixtures, and exposed ductwork, you'll feel at home throughout your meal. Rather sit outside? Request a table on the outdoor patio–you'll get both fresh air and stunning views of Disney Springs.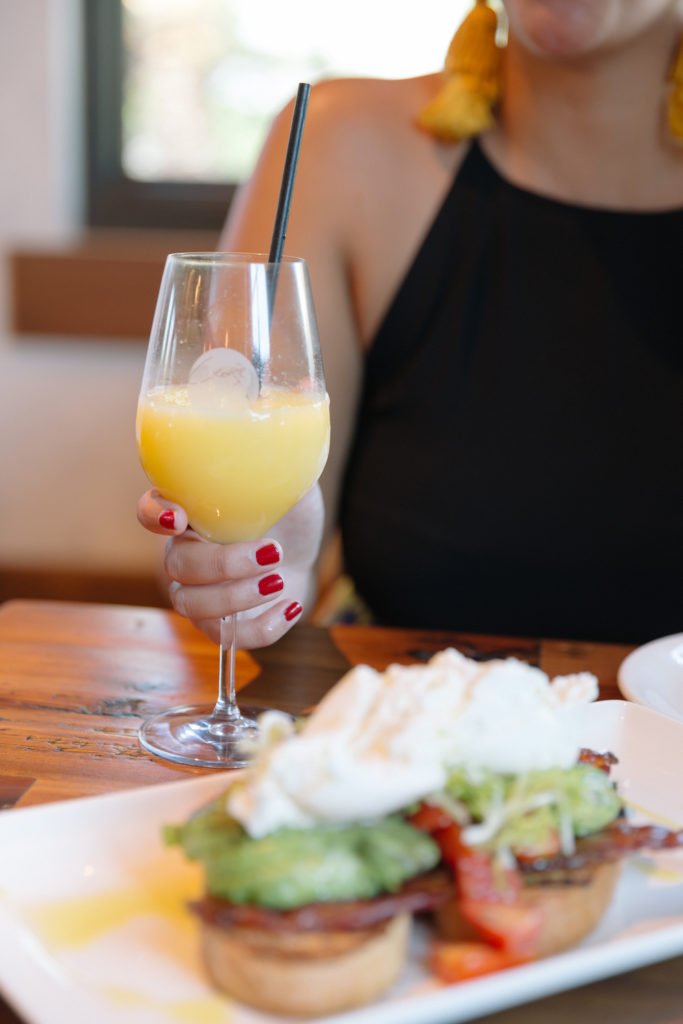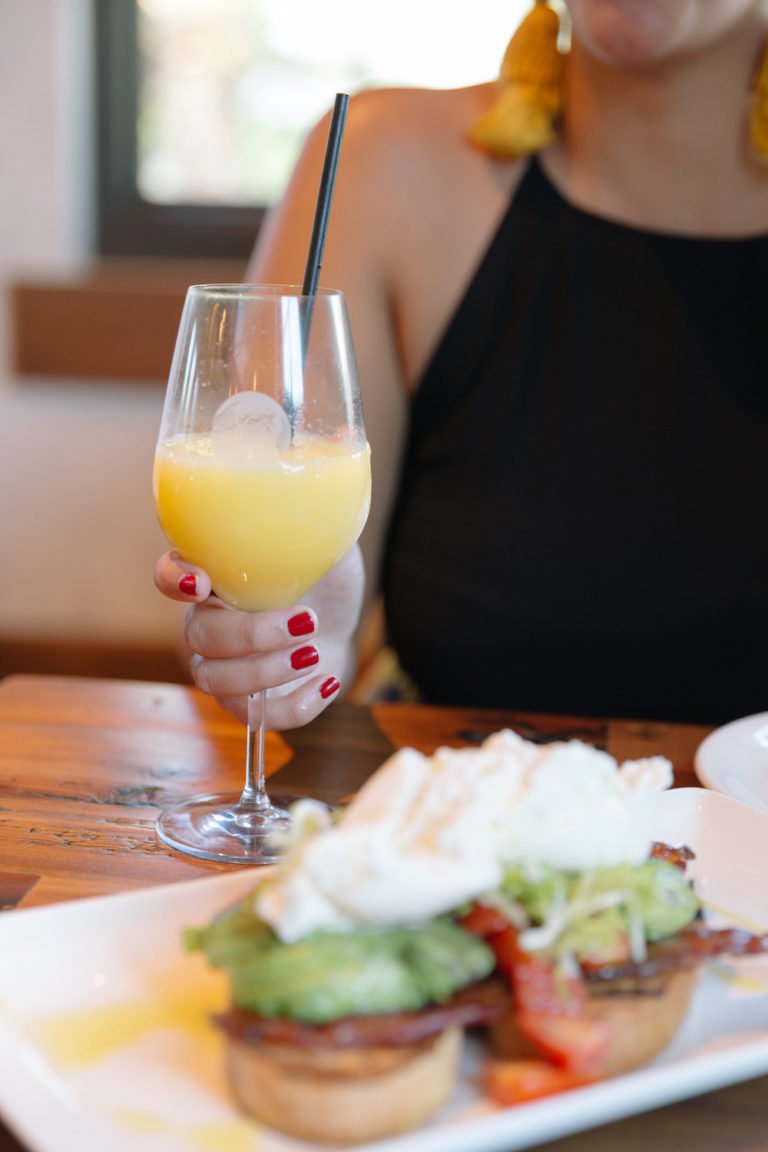 Escape to Italy together, with a trip to Maria and Enzo's at Disney Springs. While their brunch is only available on Sundays from 10:30 am – 1:30pm, it is worth it to clear your schedule and make it happen. Feast on dishes with a twist like a brunch adaptation of spaghetti carbonara with a poached egg, and an Italian style frittata.
Disney Springs might not be the first place that comes to mind when you start thinking about places to enjoy brunch in Orlando. Raglan Road Irish Pub and Restaurant is a surefire way to enjoy a hearty brunch that is memorable and delicious. In fact, it is one of our picks for best brunch in Orlando.
Try the French Toast, Full Irish Breakfast, or the Pork Hash Tagged with a Baileys shake to drink or Irish Coffee.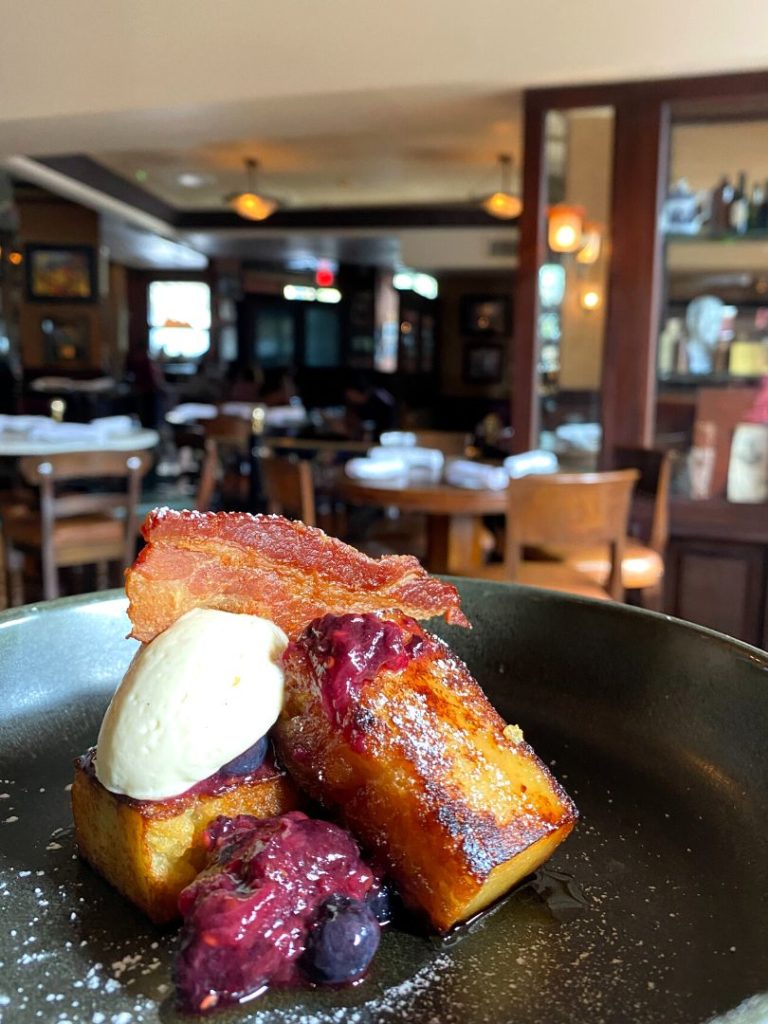 Additional Disney Springs brunch options:
Disney Resort Hotels for Brunch
A reminder about parking at Disney-owned hotels: A confirmed dining reservation is required along with photo identification in order to park at any hotel owned by Walt Disney World.
My favorite Disney resort, especially for a Disney date without going into a theme park, is Disney's Animal Kingdom Lodge. It is a cultural adventure housed in a beautiful resort with African art and incredible African animals all around the outdoor areas.
Boma – Flavors of Africa is my favorite spot for an indulgent breakfast. Whether you're an early riser or prefer to sleep in, breakfast at Boma is a great way to start the day.
Everything is served at an impressive buffet that has exotic offerings like Turkey Bobotie (similar to a quiche) alongside traditional omelets and other breakfast favorites. The Glazed Ham with Mustard Sauce is a signature dish you must try. And since it is a buffet you can try many different foods.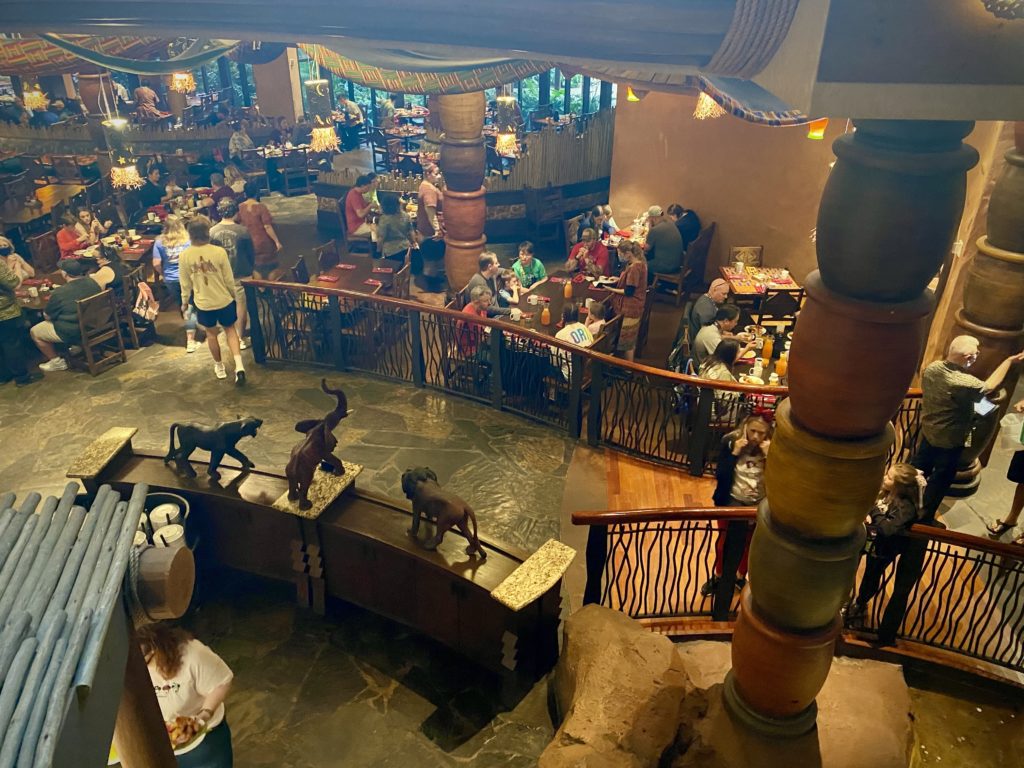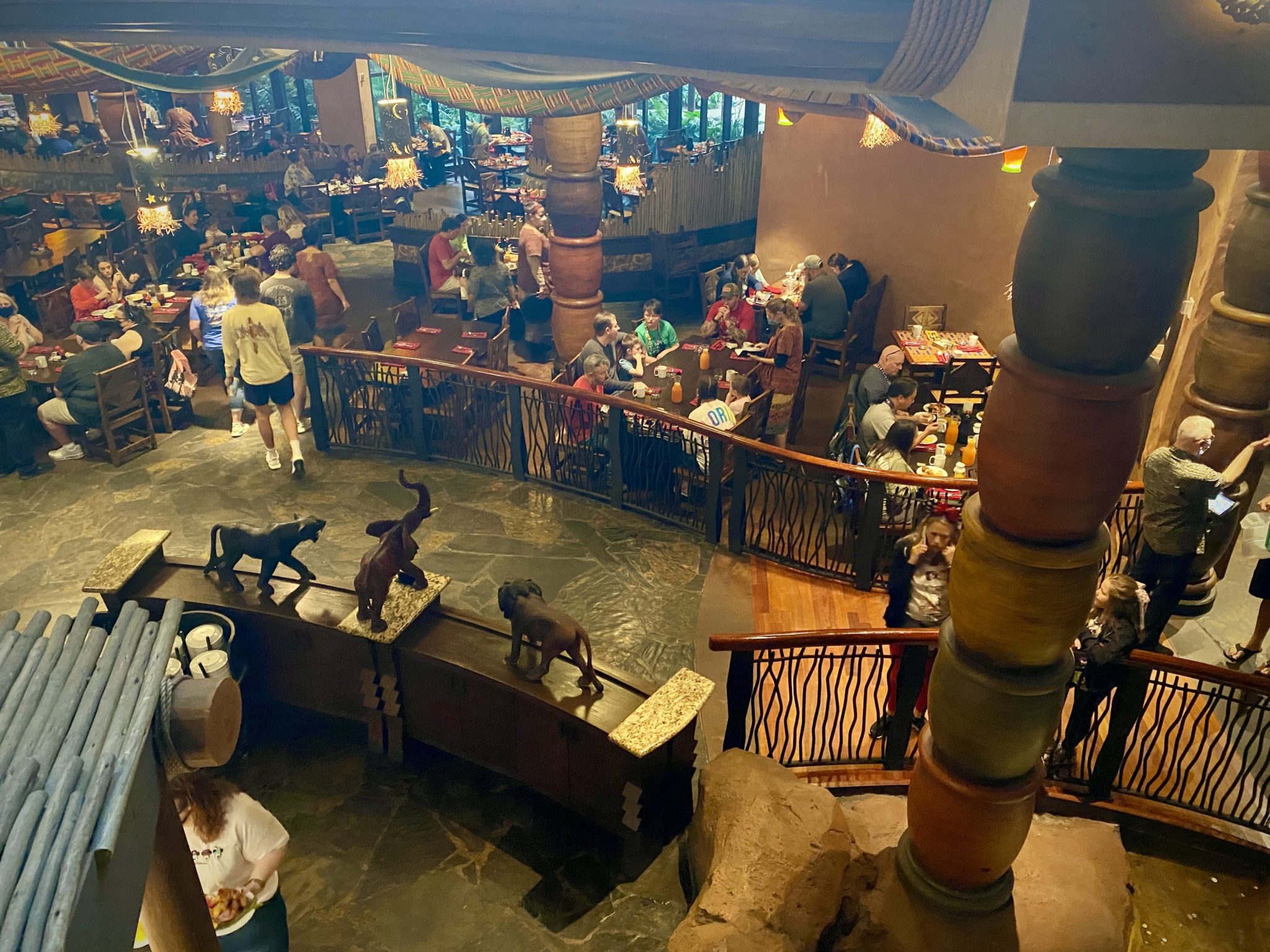 RELATED: Romantic Restaurants at Disney Hotels
Okay fair warning, Topolino's Terrace is a character dining spot with a prix-fixe menu. However, you don't really have to worry about a bunch of hyped-up kids running around. This spot is a favorite among Disney fans, with and without kids, because of its delicious breakfast options like Wood-fired Butchers Steak and Sour Cream Waffle.
Mickey and his friends do make appearances throughout the meal, and they each are in artist-inspired costumes.
Start your day in an enchanting way at the Grand Floridian Cafe. The elegance of the Grand Floridian Resort is yours to explore before or after indulging in brunch. The atmosphere is classic at the Grand Floridian Cafe, with ground-level views of the resort. Highlights of the brunch menu include Roasted Tomato and Feta Quiche and Lobster 'Thermidor' Burger.
You can also sip on a Bloody Mary or a Mimosa, both of which are elevated with premium spirits.
Imagine you're waking up in Key West, with tropical music softly wafting through the air. Located at the super-relaxed Old Key West Resort, Olivia's Cafe is a favorite among longtime Disney Vacation Club Members. You don't need to be a DVC Member to head to this resort and enjoy the Florida and Caribbean-inspired brunch menu.
Enjoy the relaxed atmosphere, and afterward walk around the resort or take the ferry boat over to Disney Springs.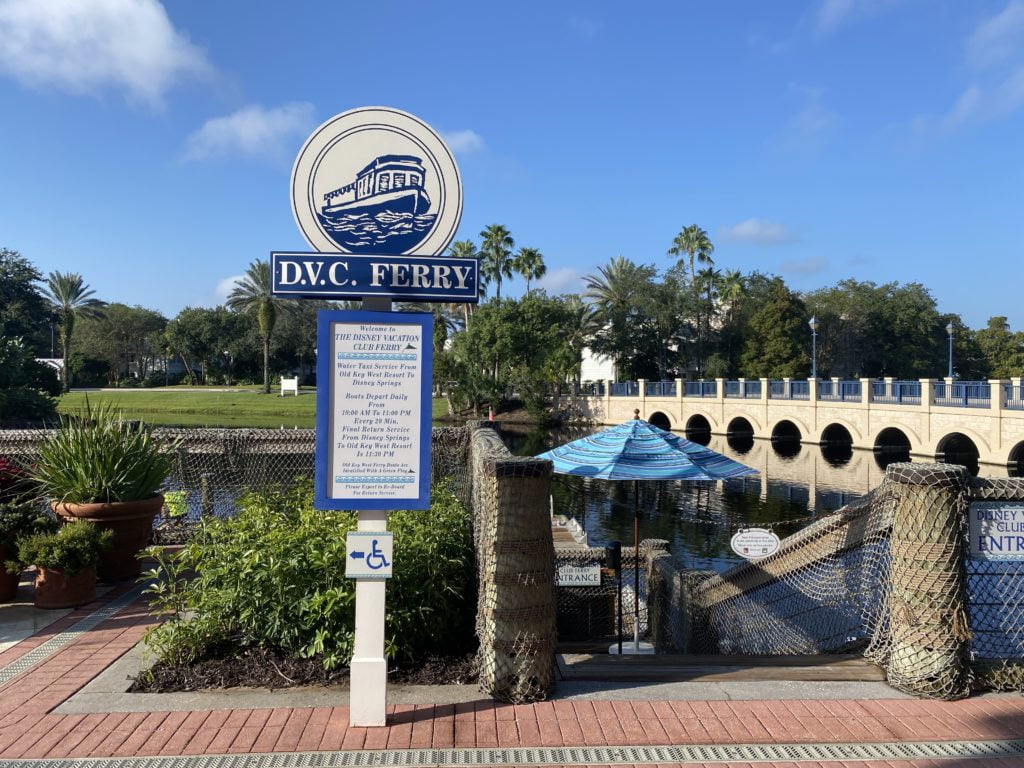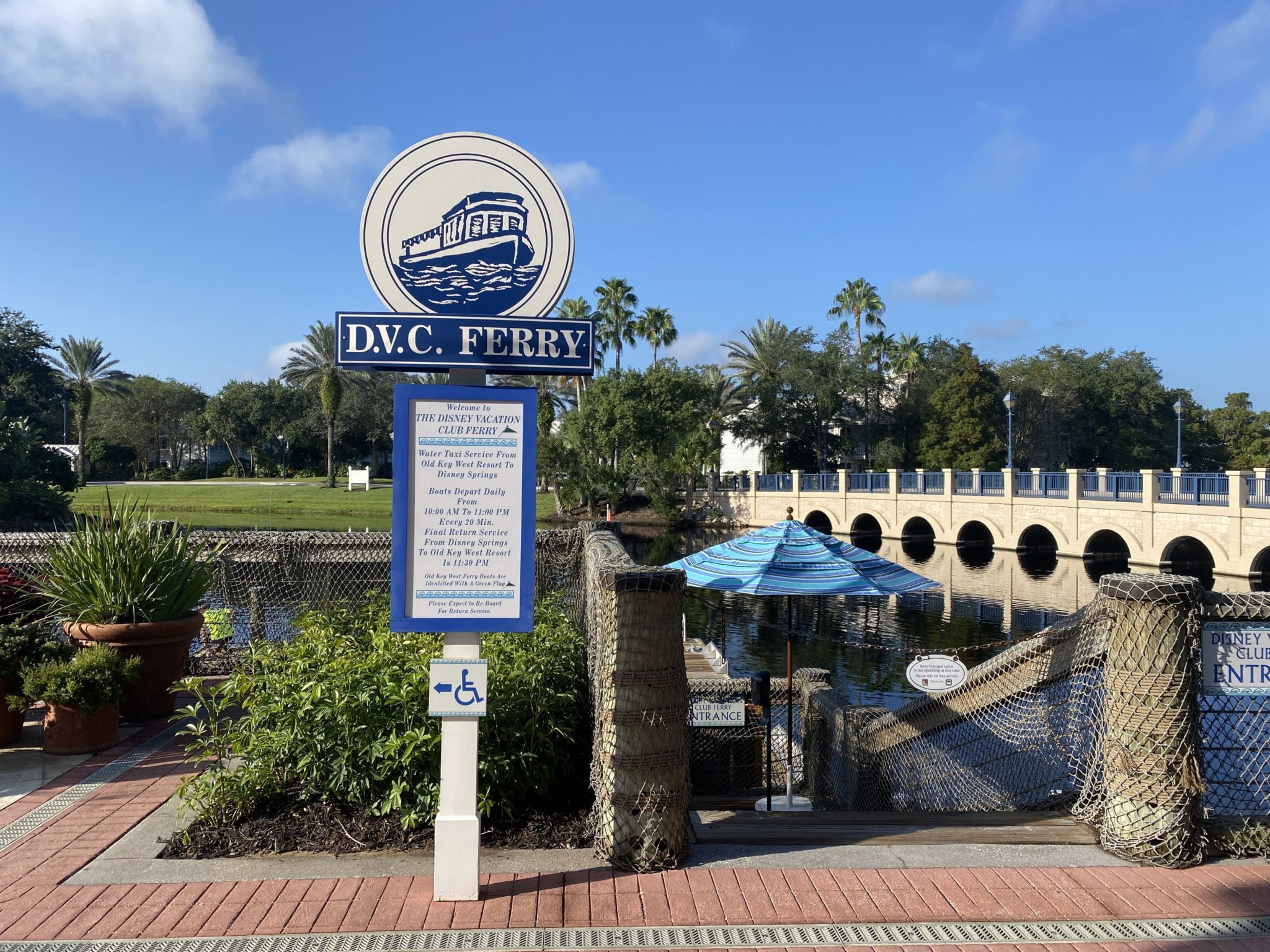 Enjoy an Italian spin on indulgent breakfast fare. At Trattoria al Forno you can stroll throughout the Boardwalk Resort in one of the most picturesque spots in all of Walt Disney World. The breakfast menu includes unique items like Oak-grilled Steak and Eggs, Caprese Omelet, and Tiramisu-style French Toast.
After your relaxing breakfast, continue to explore the Boardwalk area, or if you have theme park access and a park pass reservation head into EPCOT via the International Gateway entrance.
A character breakfast may sound more like a family outing than a date idea, but at Ravello at Four Seasons Resort Orlando you can expect a more upscale experience. It is on the pricier side, but you'll enjoy a selection of classic American breakfast items with an elevated twist.
Plus, Mickey, Minnie, and Goofy not only make appearances, but their stylish resort outfits are unique to Ravello. There is a lovely terrace for outdoor dining, which is not very common, and you can upgrade your experience with fresh-pressed juice and specialty drinks.
Disney Theme Park Restaurants for Brunch
Although this list is about where you can get brunch at Walt Disney World without a theme park ticket, you may be curious about places to enjoy brunch at Disney inside the theme parks. There are not as many breakfast spots inside the Disney theme parks as there used to be, but here are some options:
Brunch at Wine Bar George 2023 update written by Jenna Clark