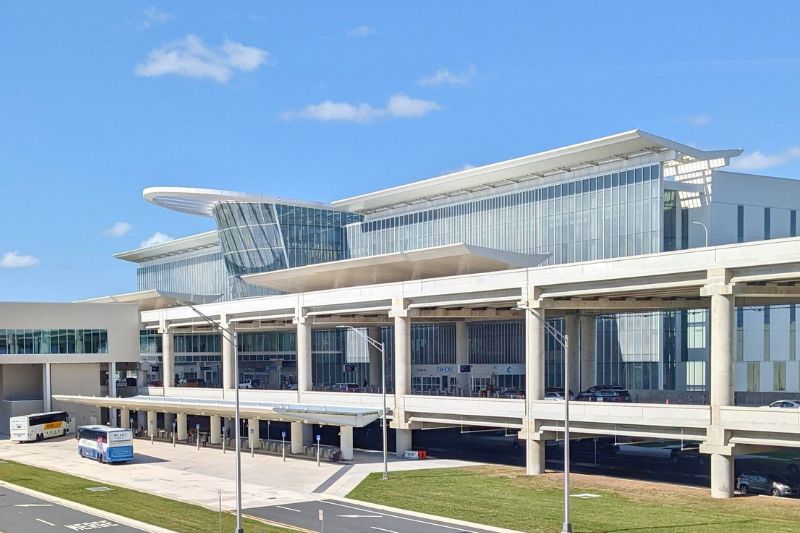 Get ready to Experience MCO in a whole new way! The Experience MCO Visitor Pass Program allows the non-traveling public to experience the newest terminal at Orlando International Airport. This exclusive pass will allow approved guests to enjoy the amenities post-security in our brand new Terminal C. Shop, dine, spend some more time with loved ones who are flying out, and choose your own adventure – how you Experience MCO is up to you!
As part of invited local media, I was able to take part in the Experience MCO Visitor Pass. Here's what you need to know!
Orlando International Airport Terminal C Overview
Before we soar into the details about the Experience MCO Visitor Pass, let's review what's so special about Terminal C in the first place.
Terminal C is an architectural triumph where technology drives functionality. Designed by Fentress Architects, together with HNTB as architect of record, the new Terminal C comprises 15 gates, security, and ticketing, as well as convenient spaces for shopping and dining. With soaring lines and sweeping vistas, its iconic architecture creates an unparalleled "sense of place," showcasing the natural beauty, vibrancy, and diversity of Central Florida.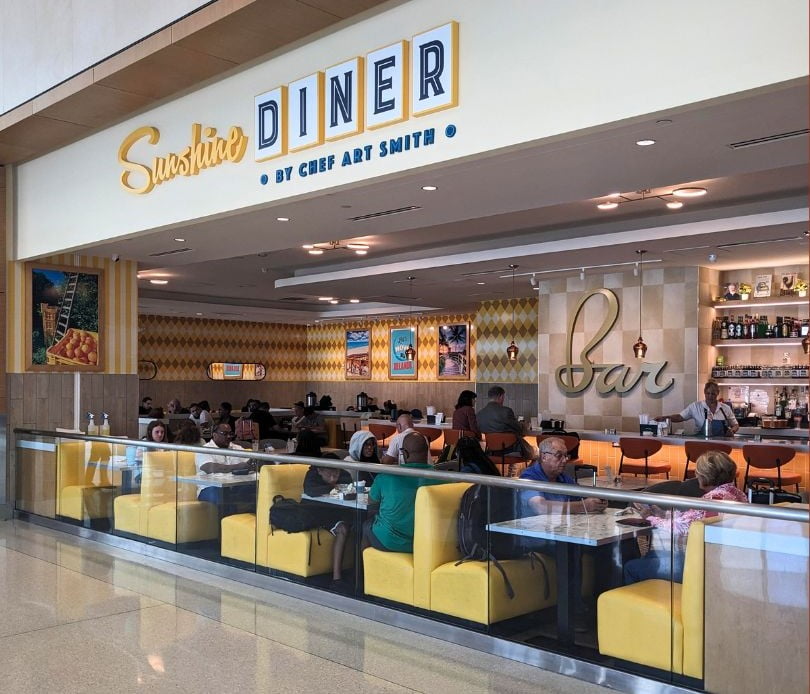 Terminal C brings a new level of customer convenience and amenities to MCO. As soon as you arrive, prepare to be impressed! This state-of-the-art terminal includes space for up to 20 aircraft at 15 gates, accommodating both domestic and international flights.
Orlando International Airport has always made the safety of the traveling public a top priority, and Terminal C builds on that commitment. Operationally, Terminal C is full of "firsts," with numerous enhancements in both the pre-security and post-security areas, creating a seamless, secure, and efficient experience for travelers.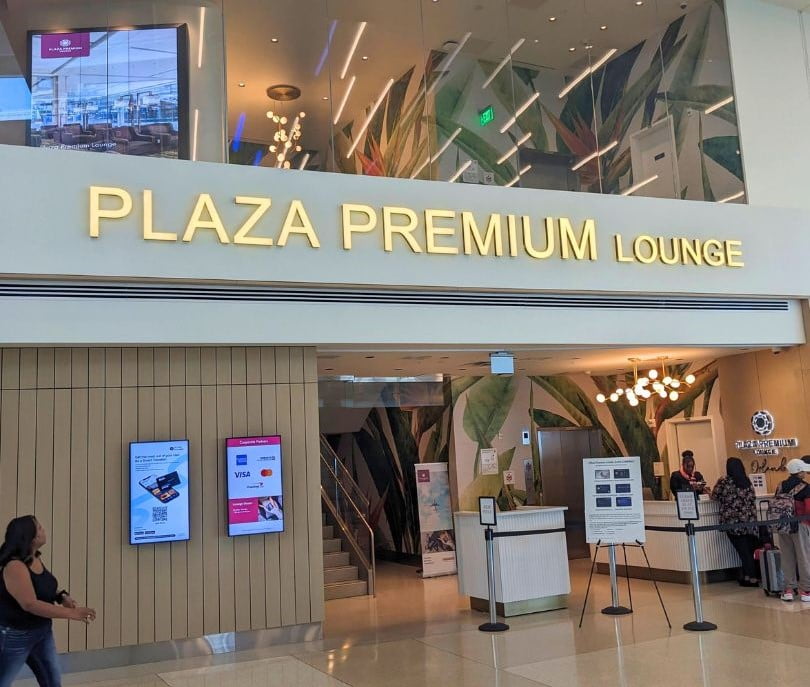 Facial recognition technology provides faster and more secure boarding and the security screening lanes feature an automated bin return system. Checked bags are even fed into an RFID Tote Baggage Handling System for more efficient tracking of your baggage once it leaves your hands.
International arrivals are "Bags First", whereby passengers retrieve their checked bags before proceeding to U.S. Customs and Immigration.
Terminal C has 23 food and beverage options including both local favorites and national brands, a variety of shops, and a Plaza Premium Lounge. It is also adjacent to MCO's Train Station with Brightline inter-city rail service to south Florida commencing later this year.
Now onto what you can find inside Terminal C, whether you're traveling or making use of the Experience MCO Visitors Pass.
Terminal C Concession
Eola Market
Shake Shack
PGA Tour Grill
Orange County Brewers
Harvest & Grounds
Summer House Orlando
Greenbeat
Desano Pizzeria
Cucina & Co.
Barnie's Coffee & Tea Co.
Wine Bar George
Provisions by Cask & Larder
Olde Hearth Bread Co.
Sunshine Diner by Chef Art Smith
Orlando Brewing Bar & Bites
Cask & Larder Public House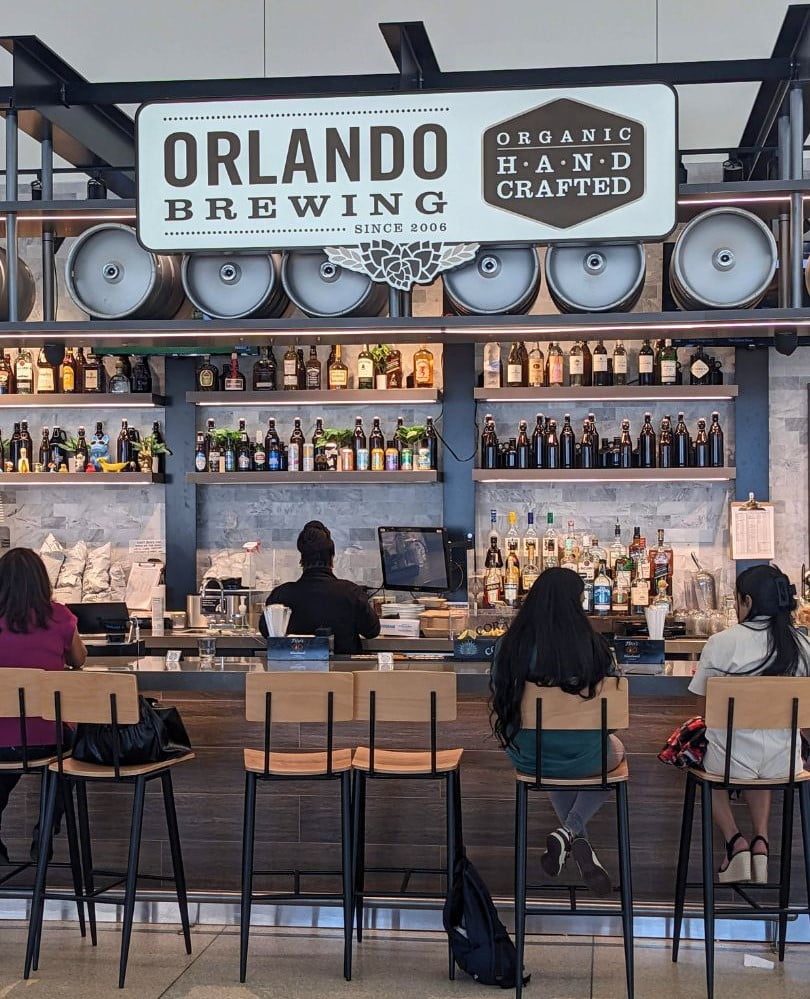 Related: Best Wine Bars in Orlando
It wouldn't be an Orlando Airport experience without the famous theme park shops. Just like at the original airport terminals, which have plenty of things to do in the airport if you have a delay or layover, the big three theme parks each have their own shop.
Terminal C Shopping
Walt Disney World
Universal Orlando
SeaWorld
3Sixty Duty Free
If you are a theme park junkie, Terminal C will make your heart happy. Universal Studios, SeaWorld, and Walt Disney World all have shops in this terminal, so you can pick up some of the latest and greatest gear without making a trip out to the parks. And don't worry, they put some amazing details into these shops, so make sure to keep your phone handy for some great photo ops.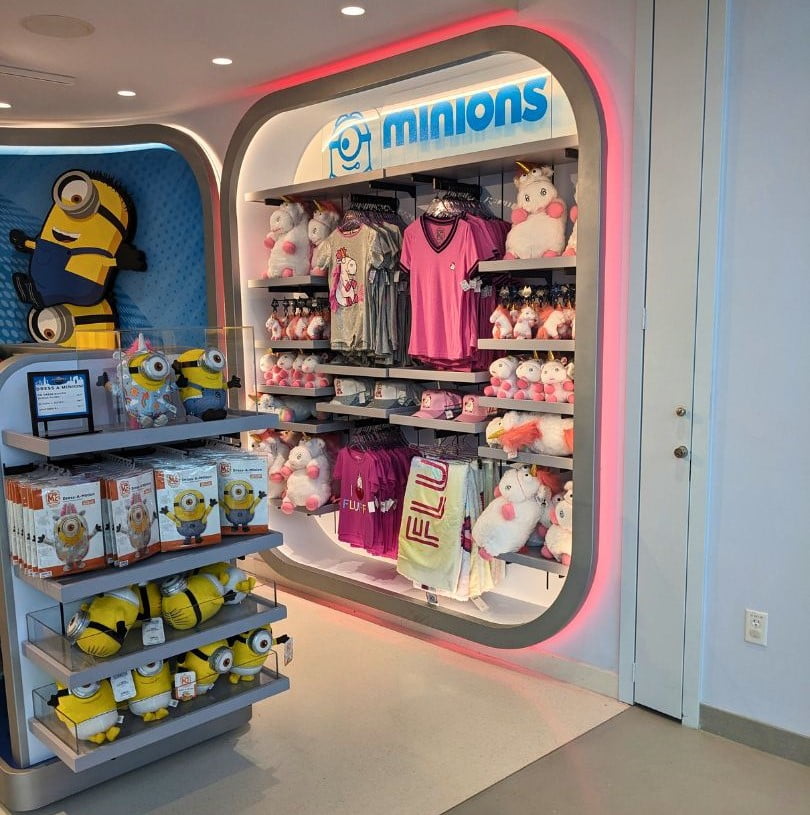 Universal's store is two stories and the second floor is dedicated to The Wizarding World of Harry Potter. You might even encounter a dragon or two.
The Disney store has a beautiful Cinderella's Castle installation that is unlike anything you've ever seen before. In fact, it is the only one of its kind in the world.
And naturally, the SeaWorld Orlando store at Terminal C makes a splash.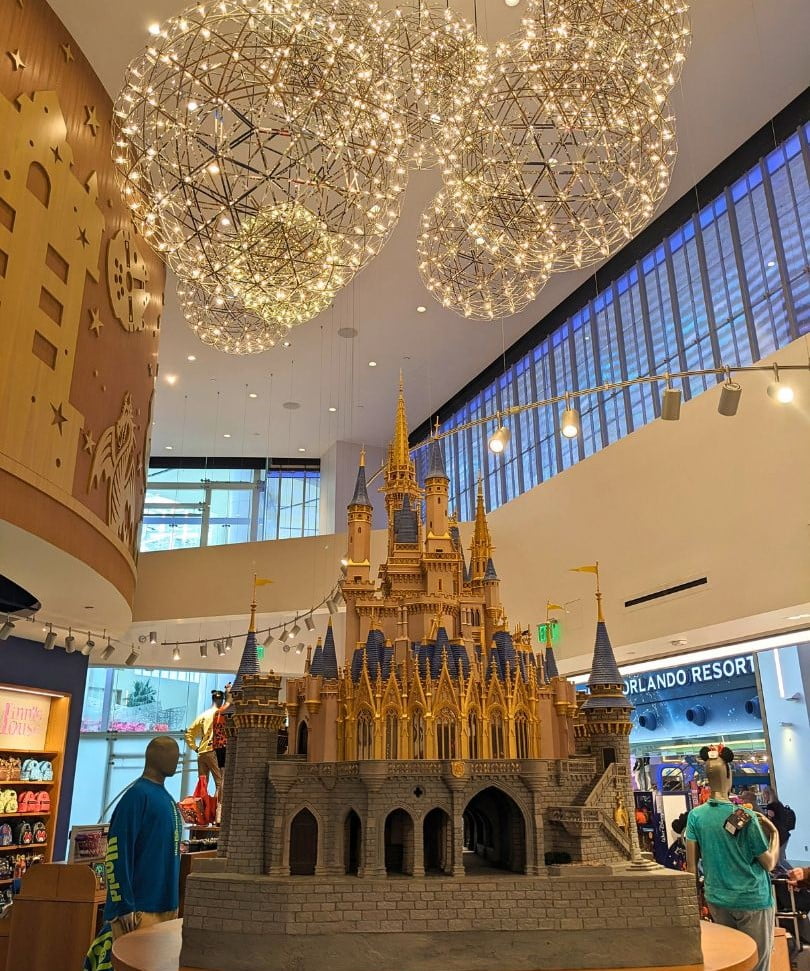 In addition to being able to eat, drink, and shop, Terminal C is a great place for plane spotting. Grab a local beer, glass of wine, or a cocktail and take advantage of the floor-to-ceiling windows that give you a great view of incoming and outgoing flights.
Art Installations
The interactive art installations in Terminal C add another fun element to your date night. Never before seen in an aviation space, large-scale multimedia Public Art installations with custom-created content provide 12–15K immersive and interactive visual experiences to explore the knowns and unknowns of greater Central Florida.
These three large screens are the first thing you see as you enter the terminal are constantly changing. On a recent visit, the screens made it feel like you were underwater in one of Florida's springs. I could have spent all day there watching the sea life move from one screen to another.
Experience MCO Visitor Pass Program
Experience MCO gives you the chance to experience all the amenities in Terminal C that are usually only available to those traveling through the terminal. From local breweries and restaurants to one-of-a-kind shopping, Terminal C has the makings of a great date outing!
Visiting Terminal C is quite an adventure! Even though you aren't there to board a plane, you are still subject to all the same TSA regulations as regular travelers. But once you get through security and head into Terminal C you are able to enjoy all it has to offer without having to worry about having to deal with luggage, extra family members, or a rushed timeline due to your leaving flight.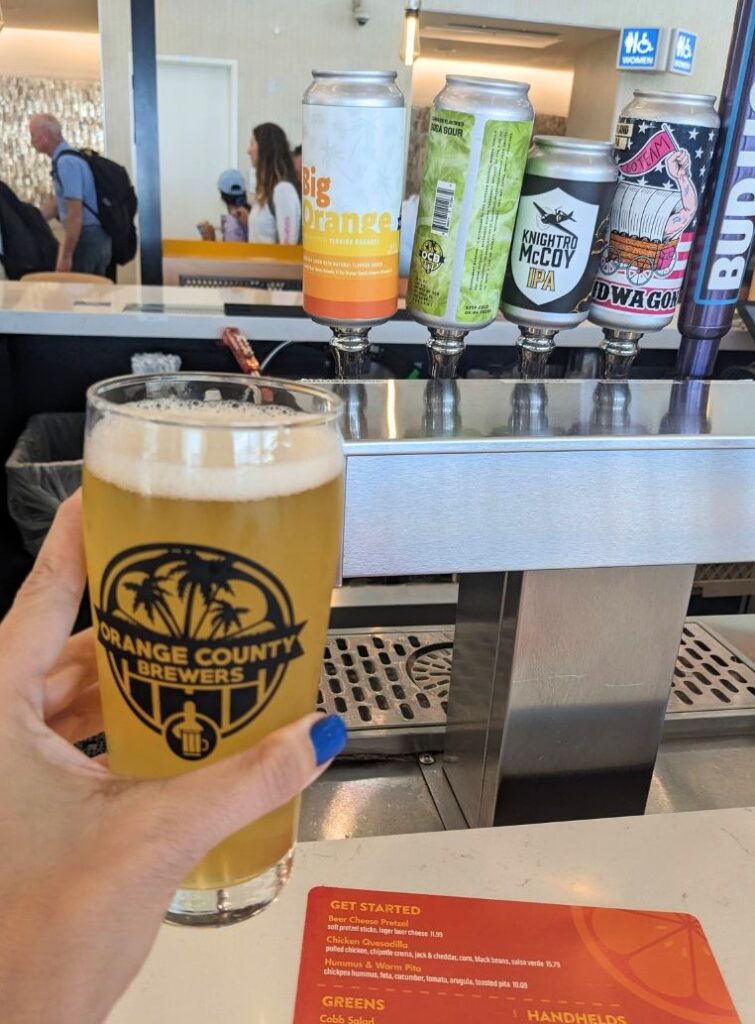 Make sure to wear your comfy shoes as Terminal C is pretty large – you will definitely be getting your steps in!
Heading out to Terminal C for your own adventure does take a little bit of advanced prep, but can be accomplished in just 3 easy steps online.
Step 1: Apply Online
You can apply the day of your visit or up to seven days in advance. Provide your date of birth, gender, and full legal name exactly as it appears on your TSA-approved photo ID (e.g., passport or driver's license).
You'll receive a confirmation email verifying that your request has been received. If you cannot select a particular date on the online form, the visitor slots have reached capacity for that day.
Step 2: Get TSA's Approval
Your request will be reviewed by the Transportation Security Administration (TSA) If you're applying in advance: You'll receive an email with your approval status after midnight on the day of your visit.
If you're applying for same-day entrance: You'll receive an email with your approval status within 15 minutes.
Step 3: Present your Experience MCO Visitor Pass
If approved for entry, you'll receive your Experience MCO Visitor Pass attached to your approval e-mail.
When entering the TSA Checkpoint, make sure to open the Experience MCO Visitor Pass attachment to provide to the TSA, along with your TSA-approved photo ID.
Make sure to advise the TSA Officer that you have an Experience MCO Visitor Pass when presenting your photo ID. Experience MCO Visitor Pass guests must enter the Terminal C TSA Checkpoint general screening line. Entry is restricted to only between the hours of 10:00 a.m. through 4:00 p.m. Experience MCO Visitor Pass guests are required to exit Terminal C by 8:00 p.m.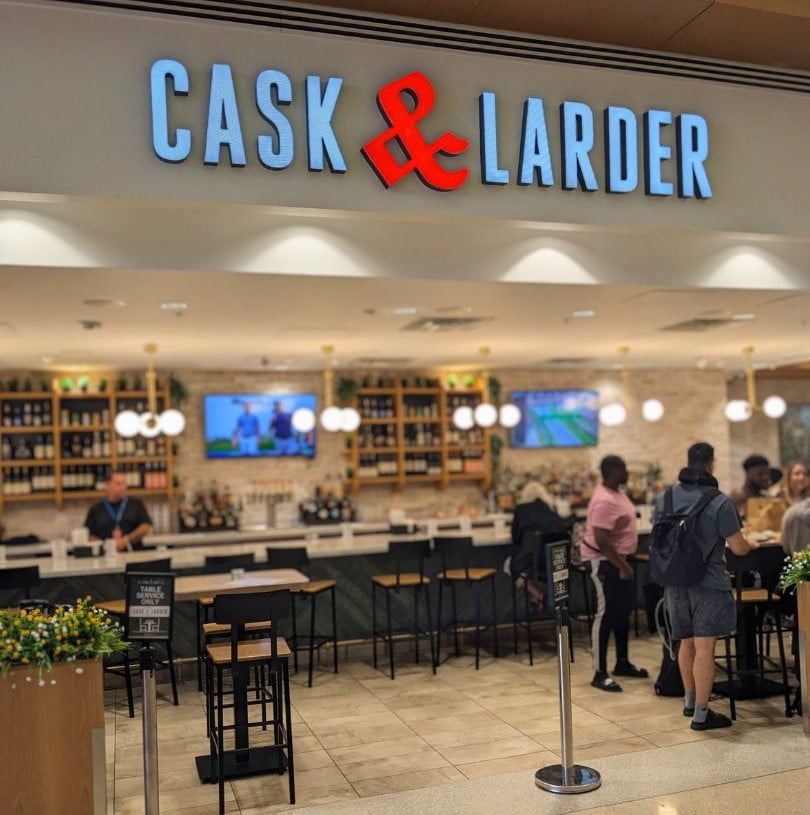 Program and Security Information
Printed Experience MCO Visitor Passes are not accepted. One more time for those in the back: printed passes are not accepted. Please be sure to have your pass accessible digitally.
Experience MCO guests are subject to the same security regulations as passengers boarding an aircraft and must comply with TSA's screening procedures, including not bringing items prohibited by TSA and complying with the 3-1-1 Liquids Rules.
At this time, expedited screening and trusted traveler programs, such as the TSA PreCheck, CLEAR programs, or the MCO Reserve program, cannot be used with the Experience MCO Visitor Pass.
The Experience MCO Visitor Pass availability is limited and granted on a first-come, first-served basis, with all access subject to TSA approval.
Participation in this program requires you to depart the terminal by 8:00 p.m. on the day of your visit.
The Experience MCO Visitor Pass Program is a pilot program. In response to exigent circumstances or operational needs, the Greater Orlando Aviation Authority reserves the right, in its sole discretion, to cancel the program, cancel approved Experience MCO Visitor Passes, or modify program rules at any time without prior notice
Plan Your Visit
Apply at:
experiencemco.orlandoairports.net.
More details:
https://bit.ly/3Enc87W
For more information, please contact Angela Starke, Rod Johnson, or Larry Ell in the Office of Public Affairs at the Greater Orlando Aviation Authority at 407-825-2055. After hours, on holidays, and during weekends, please email us at MCOPIO@goaa.org for further assistance.