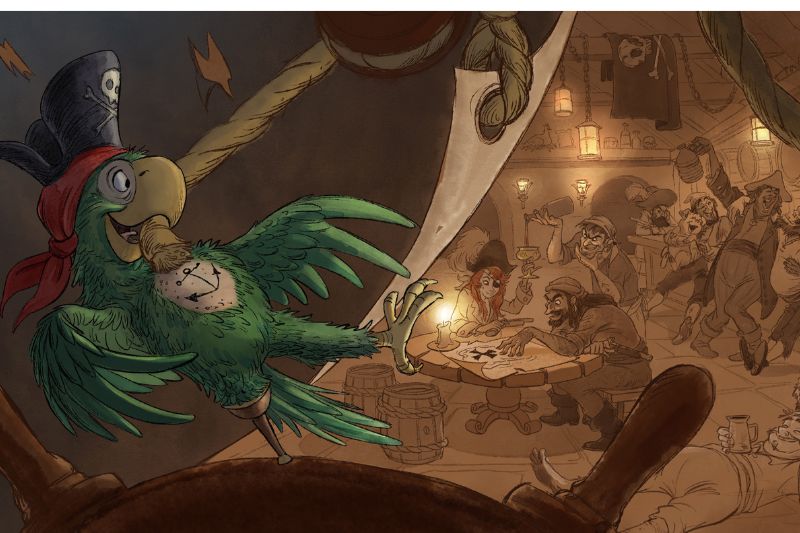 Ahoy date-night seekers! There's a squawk-worthy addition coming to Magic Kingdom Park and it's perfect for upcoming date nights inside the park. At Destination D23, an annual gathering of Disney fans known for dropping major announcements about the future of Disney parks during its kick-off Disney Parks, Experiences, and Products Live event, Disney Imagineer Chris Beatty announced that there's a new Pirates of the Caribbean-themed experience coming to Magic Kingdom.
A new Pirates of the Caribbean tavern, an addition to Adventureland, was announced on September 9, 2023 at the Destination D23 Expo at Walt Disney World.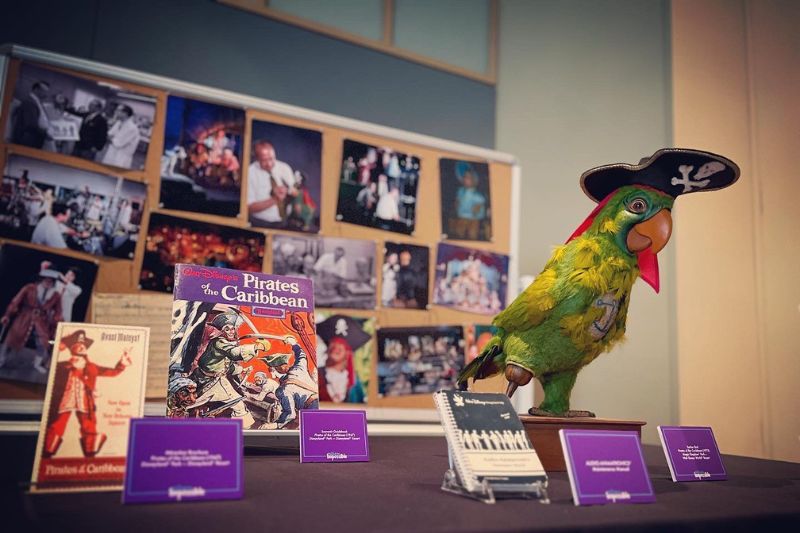 New Tavern at Magic Kingdom
A first-of-its-kind Pirates of the Caribbean themed lounge is coming to Magic Kingdom! At the D23 Expo it was hinted that the beloved barker bird that used to reside at the ride's entrance will be part of the experience. "It's something I'm really personally excited about," Beatty, a creative portfolio executive at Walt Disney Imagineering, said during the conference. "At Disney, we're always looking at ways to extend our stories and grow those stories within our parks. We've started working on something really exciting over in Adventureland—that extends the story of Pirates of the Caribbean."
"We are developing a brand new tavern that some of the regulars might call a watering hole, where pirates of all ages gather to tell their tales," he added. "I hear there's a certain macaw that we haven't seen in a while … he's taken up residence here in a new spot and you know he loves to come in and spin a yarn or two with guests."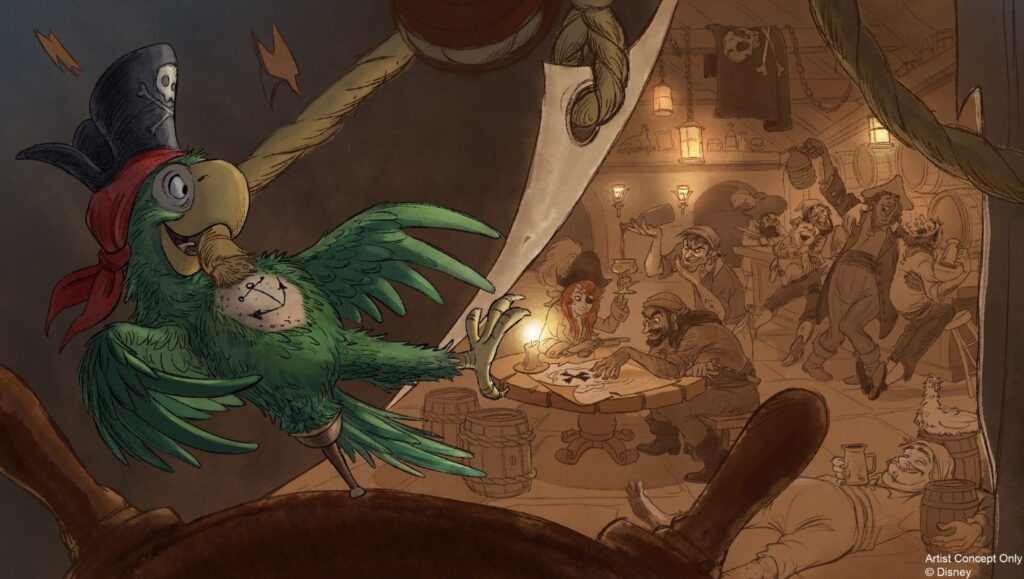 While the designs are "really really early and in the process," Beatty said Walt Disney Imagineering is hard at work making plans. More details will be added as they become available.
Check out more new rides and shows coming to Walt Disney World.