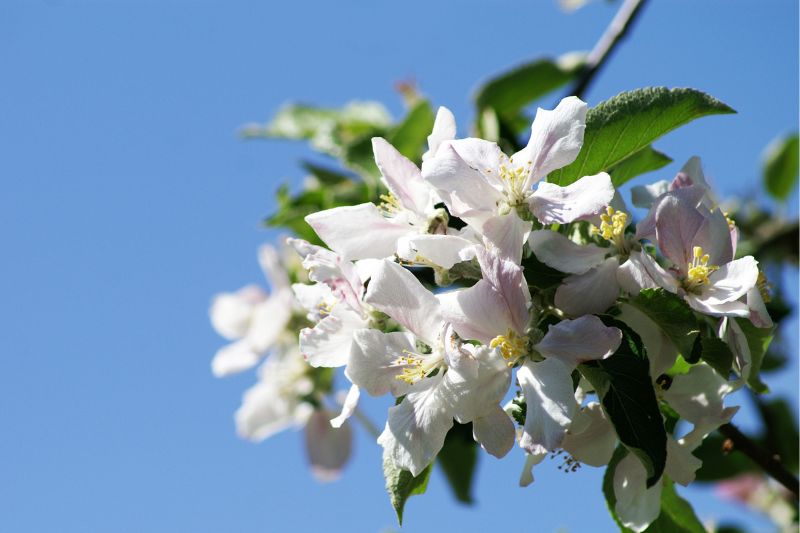 Enjoy a budget-friendly Easter with this list of free things to do for Easter in Orlando!
Trying to save a little money? You don't need a huge budget in order to plan a fun Easter with your partner. We've compiled a list of our favorite free things to do in Orlando for Easter with events and local experiences.
You can also jump over to our ultimate guide of things to do for Easter in Orlando 2023.
PS — Feel like a road trip? Check out 50 Free Things to do in Tampa Bay!
And if you've got kids along for the ride, here are 40+ BEST Free Things to Do with the Kids in Tampa Bay
Hop on Downton Easter Event in Kissimee, Saturday, April 8, 11am – 2pm throughout Kissimmee Main Street
Bring your basket and set out to search for over 1,000 eggs that will be hidden throughout the area. The starting point is the Kissimmee Main Street Welcome Center.
FREE
2. The Charles Hosmer Morse Museum of American Art
The Morse Museum is a hidden gem in Winter Park home to the most comprehensive collection anywhere of Louis Comfort Tiffany glass. Inside, find a collection of jewelry, lamps, sculpture, and American art in addition to a full chapel interior with its own private viewing room.
Admission is free for everyone on Friday evenings from 4-8pm, November-April.
3. Lake Apopka Wildlife Drive
Love nature? Hop in the car and take your time driving along the 11-mile Lake Apopka Wildlife Drive. This one-way drive through a stunning habitat is a haven for birds and other Florida wildlife, including alligators. One of our readers, Joe, suggests going early in the morning and then stopping for breakfast at Mary's County Kitchen.
There is no cost to enter. Plan to spend about an hour on the drive. Check out the official website for a map and guided audio tour.
Continue the fun by checking out one of Florida's scenic highways. There are several here in Central Florida.
4. Virtual Cooking Class
Publix Aprons Cooking School is now available virtually! Publix Aprons Cooking School is online and completely free to watch. Cook along with an expert Publix Aprons chef to create delicious dishes and learn valuable techniques and tips to use in the kitchen.
With four seasons of classes available, you are bound to find something that appeals to you.
Check out all four seasons and watch the classes for free.
5. Oakland Nature Preserve
Located in Oakland along the scenic West Orange Trail, this nature preserve features several hiking trails (all under 1 mile), a welcome center, bike racks, and a wooden boardwalk that leads out to Lake Apopka.
Discover more secluded hiking spots around Orlando.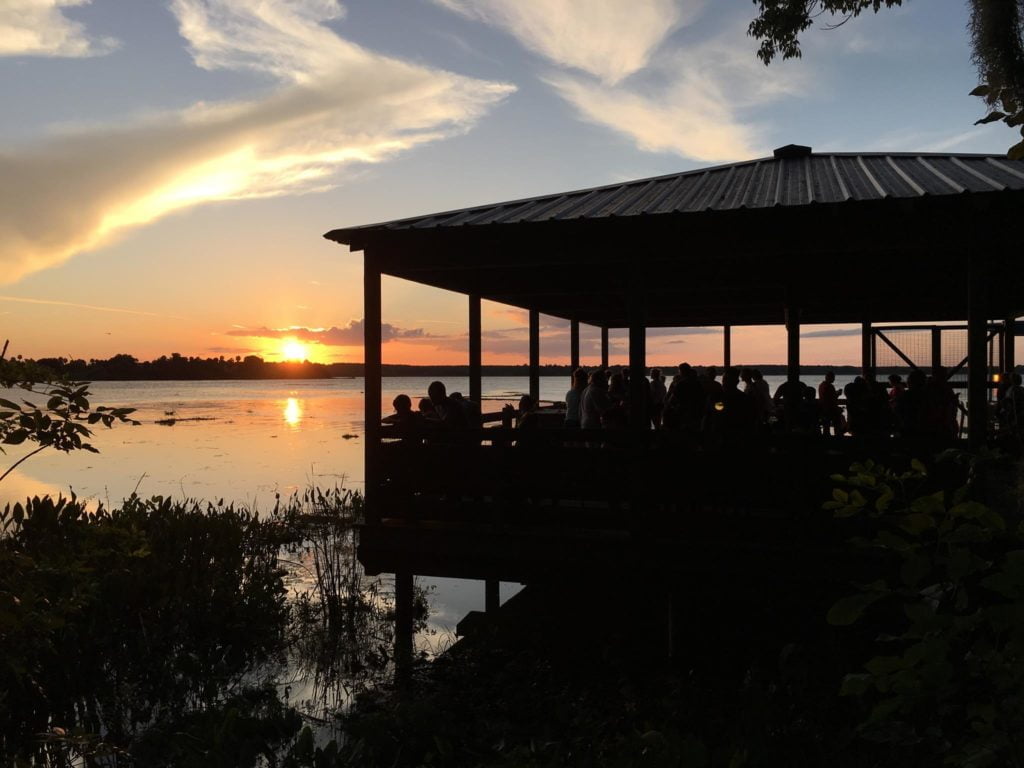 6. Hike Lake Lotus Park
As the weather cools down, nothing beats an afternoon spent outdoors. Head to Lake Lotus Park in Altamonte Springs for a walk along the 1.7-mile trail, spotting wildlife and visiting the wildlife exhibit along the way.
Be sure to read our guide to Lake Lotus Park before going so you know the hours of operation and what to bring with you.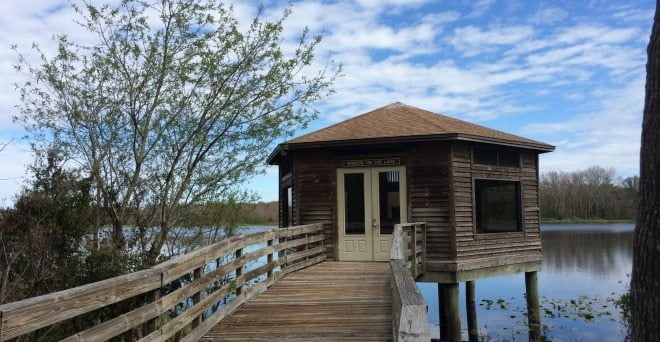 7. Rollins Museum of Art
Get artsy with a visit to Rollins Museum of Art, located on the Rollins College campus in Winter Park. Admission to the museum is always free. After perusing the collection, stick around campus for a stroll through the scenic grounds.
8. Self-Guided Mural Tour
Set out on foot or on a bike and go mural hunting. The Mills 50 District has a helpful listing of murals and locations to help you plan out a route. Or, follow our self-guided street art tour. We've also got a fun murals + menus itinerary, pairing local murals with nearby restaurants.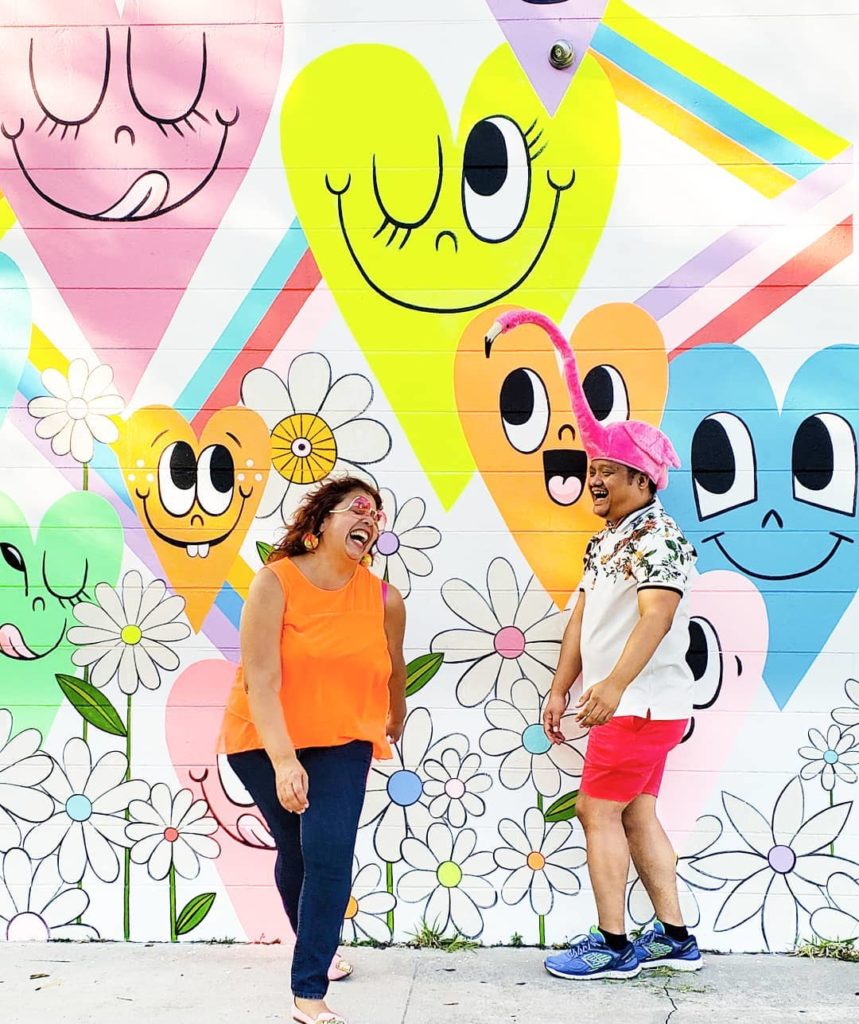 9. Mead Botanical Garden
Located in Winter Park, Mead Botanical Garden features hiking trails, boardwalks, a butterfly garden, biking paths, and dozens of picturesque settings for a romantic date day picnic. Plus, admission to the gardens is always free. The gardens connect to the Orlando Urban Trail, so bring along bikes and ride to downtown Orlando before returning to the gardens for lunch.
10. Kraft Azalea Garden
Another Winter Park gem, Kraft Azalea Garden is a local (and free!) public park treasure situated on the shore of Lake Maitland. The 5.22-acre park boasts waterfront views, winding paths, benches, and cypress trees. Admission is free.
11. Orlando Urban Trail
The Orlando Urban Trail is an excellent (and safe) way to get to several city hotspots. The nearly 3-mile Orlando Urban Trail begins in Ivanhoe Village, snakes through the Mills 50 area, and connects by way of a street route all the way to Mead Garden in Winter Park, weaving alongside lakes and passing through cultural hot spots. Consider walking, biking, or skating along the trail while seeing the city in a whole new light.
12. West Orange Trail
Another favorite trail among cyclists, runners, and walkers, the West Orange Trail extends 20.8 miles from Winter Garden to Apopka. Park your car at West Orange Trail Bikes & Blades, then bike, walk, or skate along the paved rail-trail until you make it to Winter Garden. Along the way, you'll pass a butterfly garden, nature preserve, and the small town of Oakland before arriving in downtown Winter Garden, where you can rest and relax at Plant Street Market.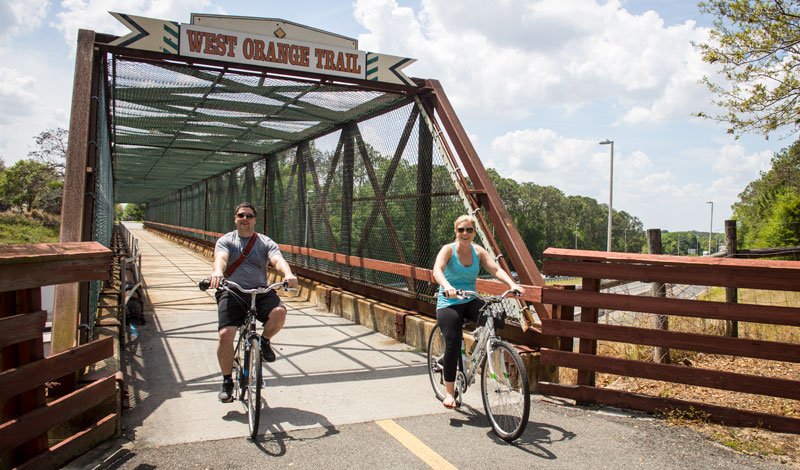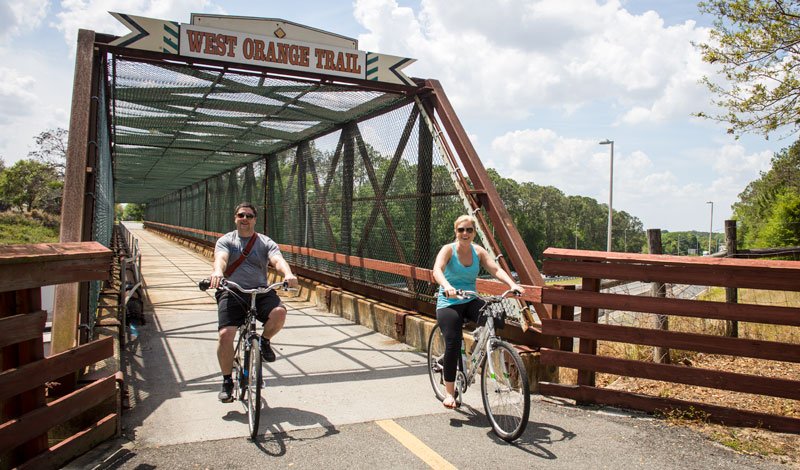 13. See Art Orlando Self-Guided Tour
Wandering through downtown Orlando, you've liked spotted a few of the installation art pieces dotting Lake Eola Park and the surrounding areas. Chances are, those pieces are part of the See Art Orlando Public Sculpture Community Project.
The best way to experience the art is by downloading the free map online and embarking on the self-guided tour. The descriptions in the guide give you additional insight and information on each piece.
14. Lake Nona Sculpture Garden
Located on the grounds of the phenomenal Lake Nona Wave Hotel, you can stroll the Lake Nona Sculpture Garden for free. You do not have to be a guest of the hotel to enjoy this incredible garden filled with sculptures from world-renowned artists and lush palm trees.
Put this at the top of your list of free things to do in Orlando.
15. Pack a Picnic
Orlando is home to dozens of scenic parks perfect for a picnic date night. Some of our local favorites include Central Park in Winter Park, Lake Lily Park, and Kissimmee Lakefront Park, among others.
16. Lakeridge Winery
Florida has some wonderful wineries and wine bars to sip and savor, Lakeridge Winery in Clermont among them. This local winery in Clermont boasts a full lineup of festivals in addition to free wine tours and tastings seven days a week. Tours typically last around 45 minutes.
You'll love the stunning estate, set on a beautiful 127-acre property.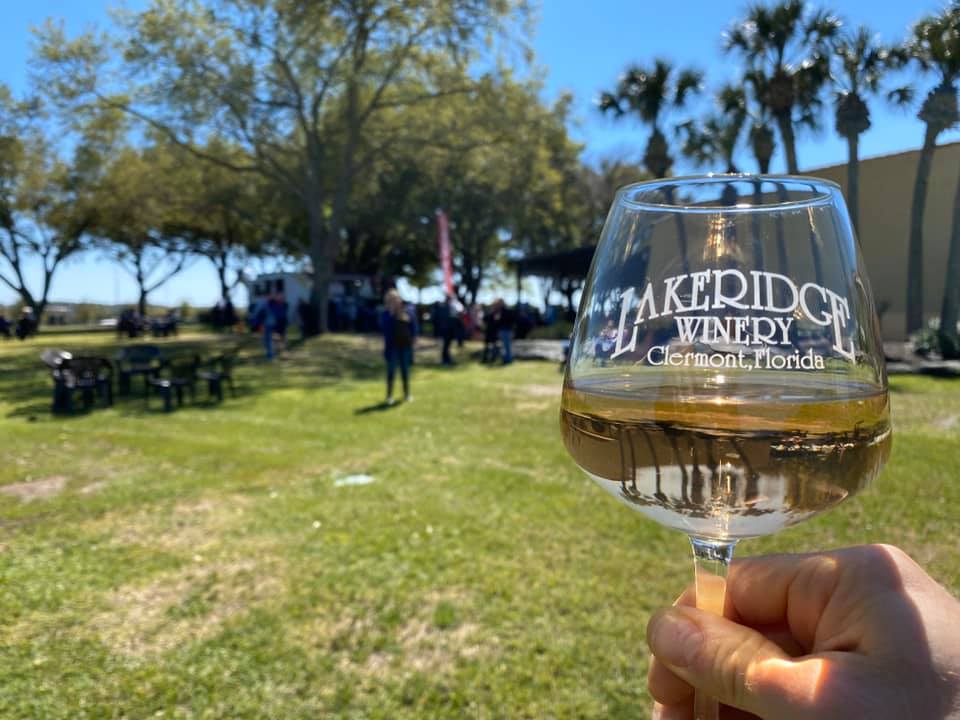 17. Visit a Nature Park
We love these nature parks near the theme parks (most of them are free!). Or, pack a picnic and head to one of these secluded hiking spots. Time in Florida's beauty of one of the most relaxing free things to do in Orlando.
18. CityArts
CityArts is a gallery collective in downtown Orlando housing six unique galleries with regularly rotating exhibits. During this artsy date, you'll have the chance to view works from local and international artists in the inviting space free of charge.
19. Old Town Kissimmee
Sure, it's touristy, but it's also free to explore so why not give it a try? Visit Old Town in Kissimmee for a variety of free events, including car shows, karaoke, live music and more. When you've got company in town this is one of the best free things to do in Orlando.
20. Cranes Roost Park
Sunset views, outdoor festivals, and free outdoor movies are just a few of the activities held at Cranes Roost Park in Altamonte Springs.
Up the romance factor by taking a walk along the one-mile long boardwalk at sunset. This is one of the best local free things to do in Orlando for Easter.
21. Check out Hontoon Island State Park
Visit an island right here in Central Florida! Hontoon Island State Park is located along the St. Johns River near DeLand and can only be accessed by ferry. There's no fee to park and admission is free.
Once on the island, explore the hiking trails and picnic areas at your leisure. This is without a doubt one of the best free things to do in Orlando for Easter.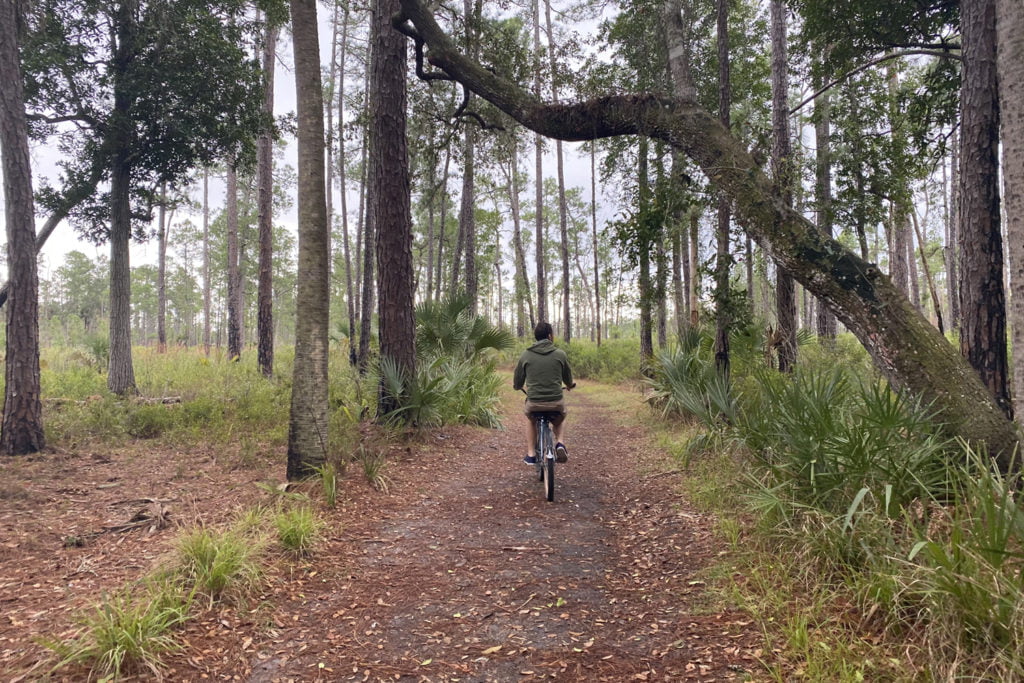 22. Instagrammable Spots
Play tourist for the day and snap some new couple selfies together at some of the most picturesque locations in town, some of which are free to visit. Explore our picks for the best spots. Get more inspo from our guide to Orlando's most beautiful places.
23. Volunteer
With so many fantastic non-profit organizations right here in Orlando, you can make a direct impact on our local community by having a volunteering date night. Volunteering is a great way to connect with your partner while also doing good and helping those in need. Best of all, it's one of the best free things to do in Orlando.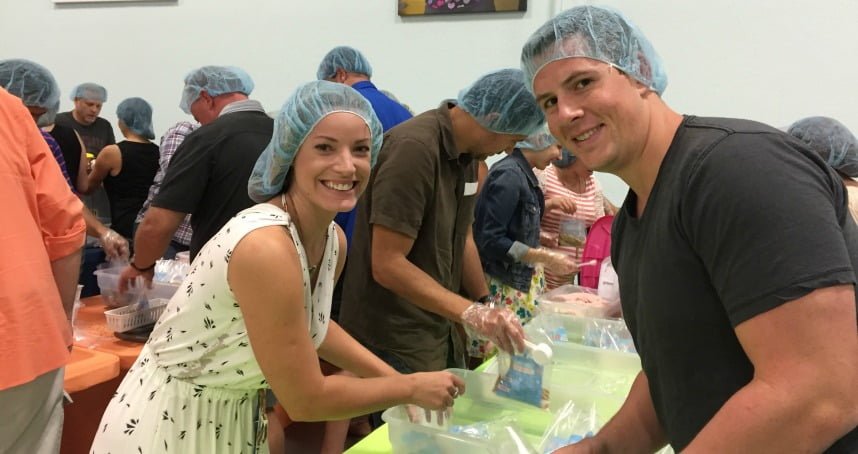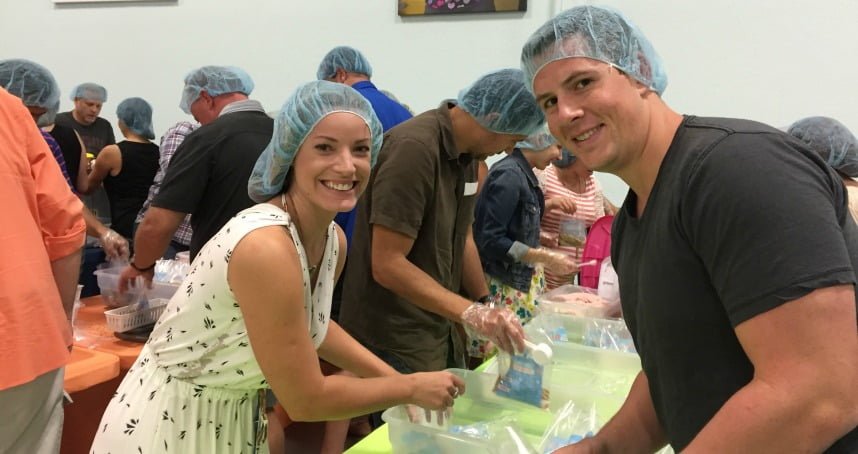 24. Dinky Dock
You don't need to embark on a road trip in order to spend a day at the beach; we've got a "beach" of our own just a short car ride away in Winter Park. Dinky Dock is a 1.5-acre park complete with a swimming area, grills, docks, and picnic tables. Pack your swimsuit and lunch and make a day of it.
Get more lakeside ideas with our guide to the Winter Park Chain of Lakes.
25. Visit Celebration
There are loads of ways to do date night in Celebration, but for totally free fun, set out and explore the waterfront walking paths or line up your visit with one of the community's monthly or annual events. Car shows, Oktoberfest, the weekend farmer's market, and nightly "snowfall" during the holidays all offer endless entertainment.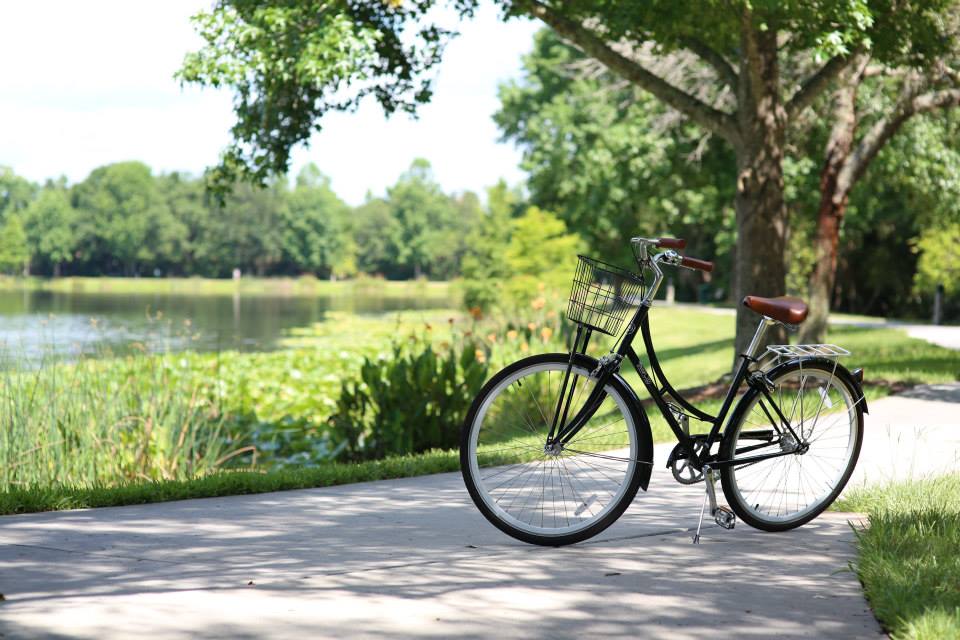 26. Orlando Farmers Market
Farmers' Markets are one of the easiest free things to do in Orlando. Visit Lake Eola on a Sunday afternoon and immerse yourself in one of the city's best free weekly events. After walking around the lake, head to the weekly Orlando Farmers Market where you'll find produce, food, and beverage along with dozens of artisan vendors. Catch the market on Sundays from 10am-3pm.
27. Historic Downtown Winter Park Walking Tour
You don't need to spend a lot of money to enjoy a date night in Winter Park. Partake in totally free fun (and get in a little exercise) by visiting all 20+ sites on the self-guided historical walking tour of Winter Park. You can download the map online and save it to your phone or visit the Winter Park History Museum to pick up a free walking map brochure.
28. Lake Eola Park
Located in the heart of downtown Orlando, visiting Lake Eola Park just never gets old. Stroll around the 0.9-mile paved loop encircling the lake, wave hello to the resident swans, share a picnic lunch, watch the sunset, see an outdoor movie, and more; the options for a free date night are endless.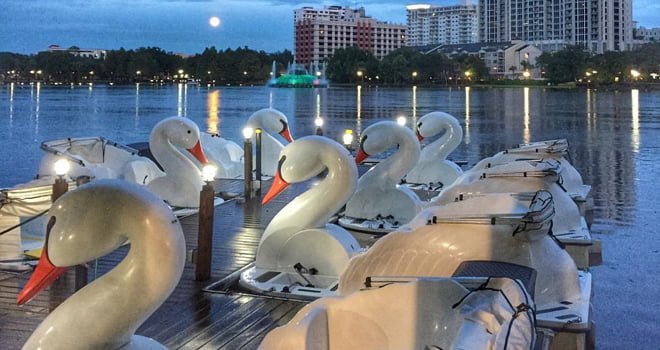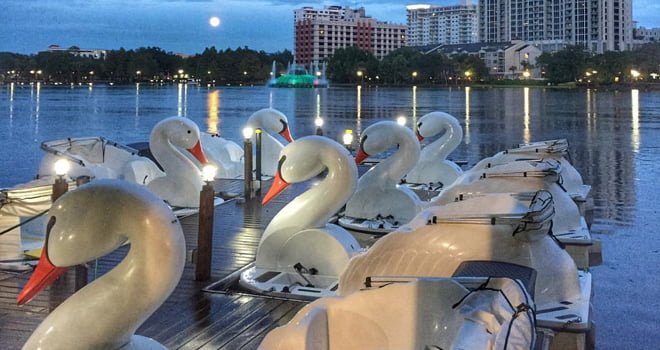 29. Seminole Wekiva Trail
This scenic paved rail-trail in Seminole County features a 14-mile long trail as well as several trailheads with amenities. The Seminole Wekiva Trail is also one of the county's showcase trails. Consider exploring the first seven miles of the trail by bike, cruising along the shaded path through quiet neighborhoods.
30. Cady Way Trail
Linking Orlando to Winter Park, and joining with the Cross Seminole Trail, the Cady Way Trail is a 7-mile trail ideal for a bike ride with your partner. The trail also runs past Lake Baldwin, a great spot to stop for a picnic.
31. Winter Park Farmers' Market
Find the Winter Park Farmers' Market setting up shop at Central Park's West Meadow on Saturdays from 8am-1pm. The market takes place along Park Avenue, which is a great place to walk around together after browsing the local goods.
32. Grand Bohemian Gallery
We've got not one, but two Grand Bohemian Gallery locations in Central Florida: downtown Orlando at the Grand Bohemian Hotel Orlando, and in Celebration at the Grand Bohemian Hotel Orlando.
The galleries are both free to explore. The gallery is open seven days a week, but you'll need to contact the front desk prior to your visit for information on the Celebration gallery.
33. Disney's BoardWalk
Like Disney Springs, Disney's BoardWalk is a walkable hub for dining, entertainment, and more. During non-peak times, you are usually able to park on the property for free without a dining reservation. Once on the boardwalk, catch live performers and games.
If you visit in the evening, stick around for a decent vantage point on the EPCOT and Magic Kingdom fireworks. It's one of the best free things to do in Orlando.
34. Free Family Fun Day at Mennello Museum
Head to the Mennello Museum on the second Sunday of each month for free admission, free docent tours, and free art activities during Free Family Fun Day. Each month is themed around the current art exhibition at the museum.
35. Spend the Day in Winter Garden
Downtown Winter Garden is ideal for a totally free day outside of Orlando. Stroll Plant Street perusing the shops, take a walk along the West Orange Trail, or attend one of the numerous free events. Fridays on the Plaza features free live music every Friday evening from 7-9pm. A few other favorites include the Saturday Winter Garden Farmer's Market and seasonal events like the Summer Sidewalk Sale.
More Free things to do in Orlando for date night: