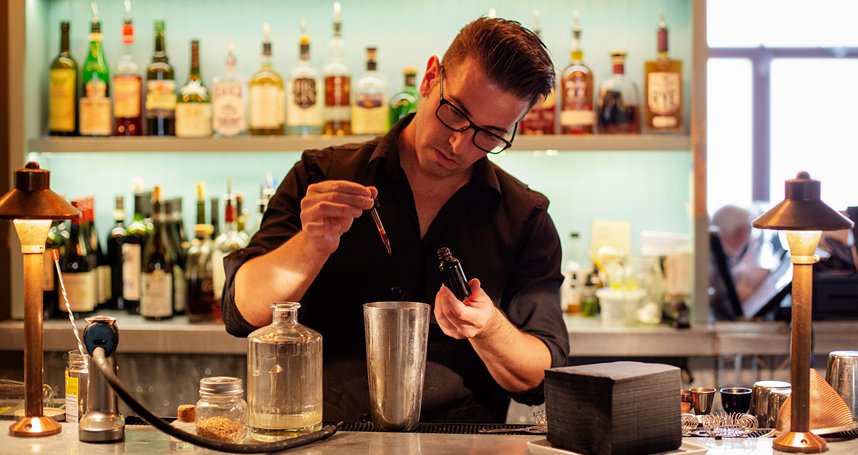 Our picks for the best in Orlando happy hours!
Dine and drink at a fraction of the regular price during happy hour at one of Orlando's many restaurants and bars. From elevated pub grub to delicious gourmet small plates, these local eateries go all out with food specials to pair with specially priced cocktails. Here are our favorite Orlando happy hours.
From the artful décor and intimate dining nooks to the delectable menu and recently upgraded outdoor courtyard, everything about DoveCote screams date night. Served at the bar Monday-Friday from 2:30-6pm, happy hour includes a robust selection of beer, wine and cocktails for $4-$7, plus hearty sliders, oysters and light bites, all under $11 each.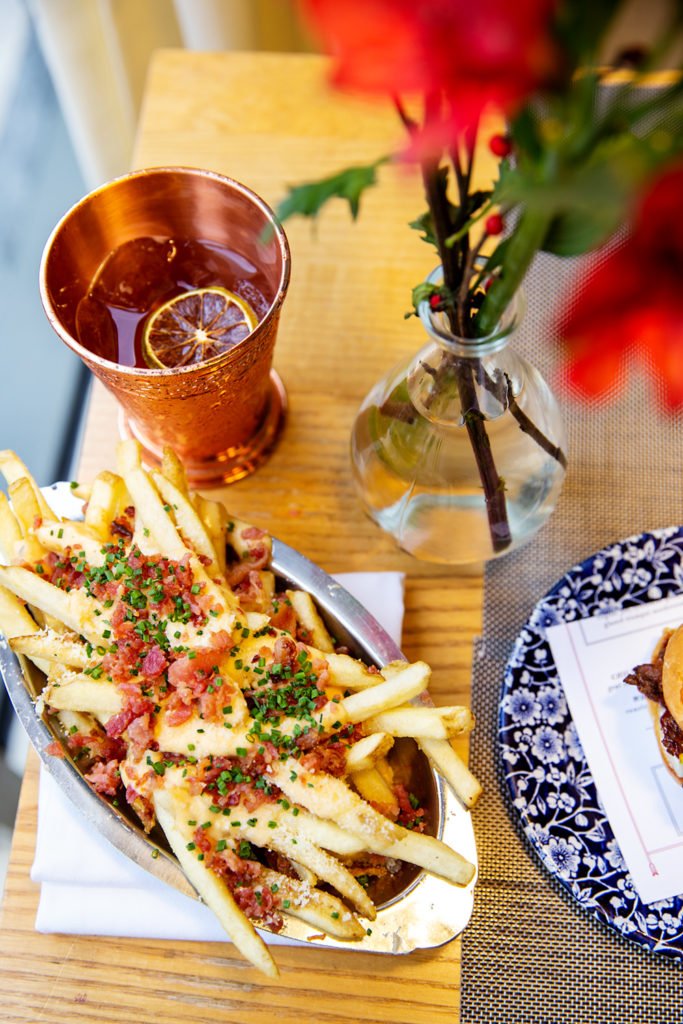 Ocean Prime's swanky and spacious Blue Lounge is host to a daily happy hour from 5-7pm. It's your chance to indulge in the upscale experience without totally blowing your budget. Happy hour deals include $7 signature cocktails, select wine and beer specials ($4-$7), and $5 off all small plates and sushi offerings.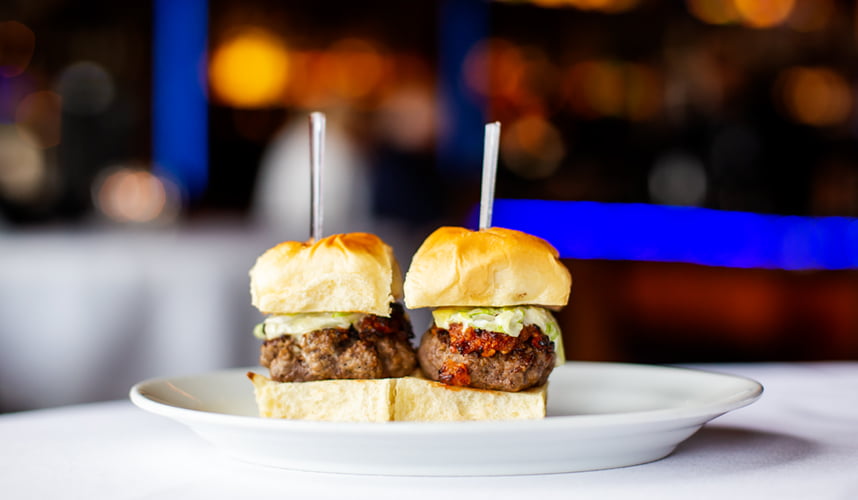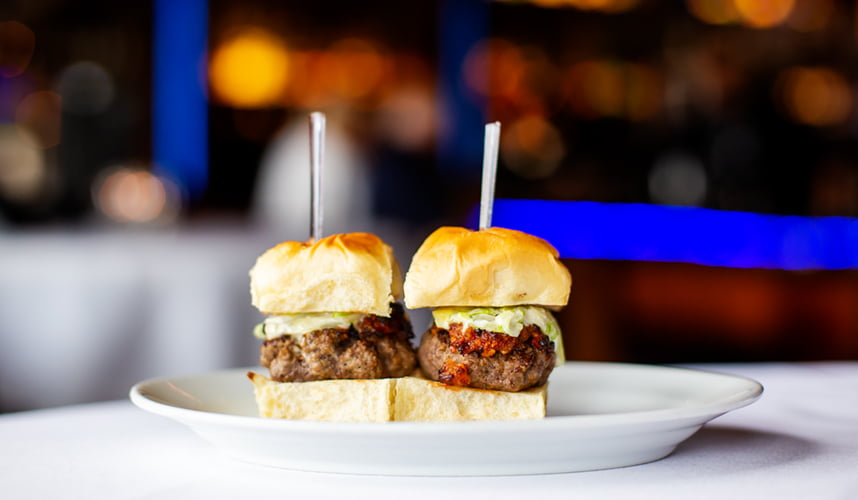 The Orlando outpost of this well-loved chain, located on Sand Lake Road in the bustling dining district dubbed Restaurant Row, offers a daily Sizzle, Swizzle & Swirl happy hour from 4:30-7pm in the bar area. Everything on the happy hour menu is $9, from the gigantic USDA prime burger to the crisp and light Gin Basil Smash cocktail.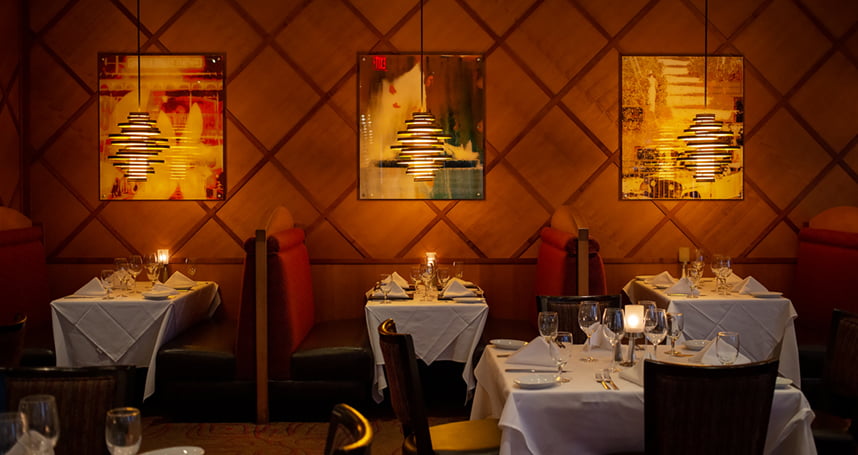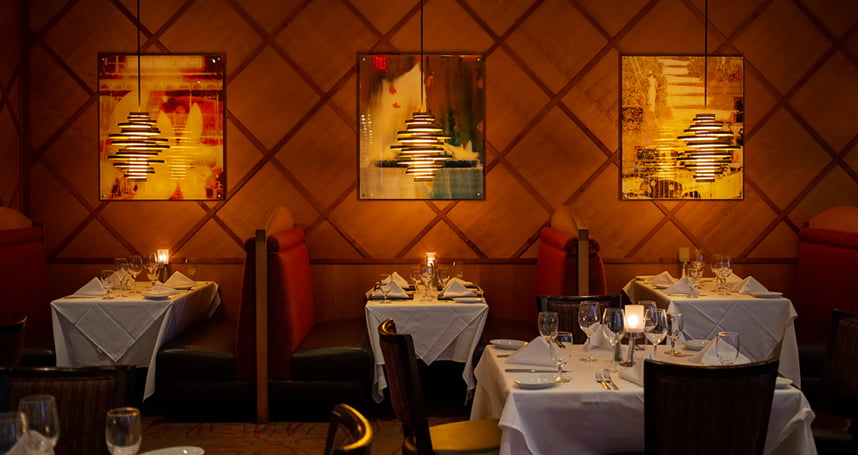 Budget friendly and Disney Springs may not seem to be a likely pair. But with a little research and planning, there are a surprising amount of inexpensive activities to enjoy alongside affordable eats. Served in the bar and lounge area (high top tables only) Monday-Friday from 3:30-6pm and Thursday-Saturday from 10pm-close, happy hour at STK Orlando includes $2-$8 plates, half off specialty cocktails, and $10 Justin Cabernet and VieVitè rosé.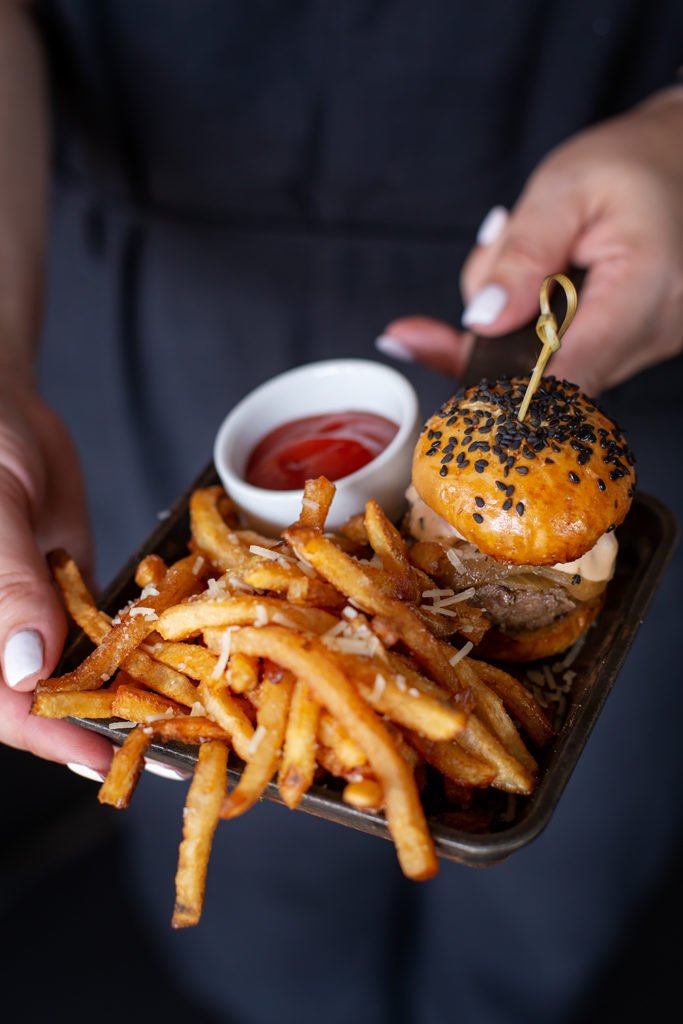 While most date nighters may think of The Melting Pot as a go-to for special occasions (and it certainly is), happy hour invites you to treat any ordinary weeknight as a special occasion. Served in the bar area Monday-Friday from 5-7pm at the Orlando location, happy hour is your ticket to indulge for just $19/person. This price includes your choice of cheese fondue to share, a salad, and your choice of any chocolate fondue to share. The drink special is inventive and playful: roll a dice to determine your drink price (more on that later). Plus, there's live music Wednesday-Friday nights. And a free photo booth!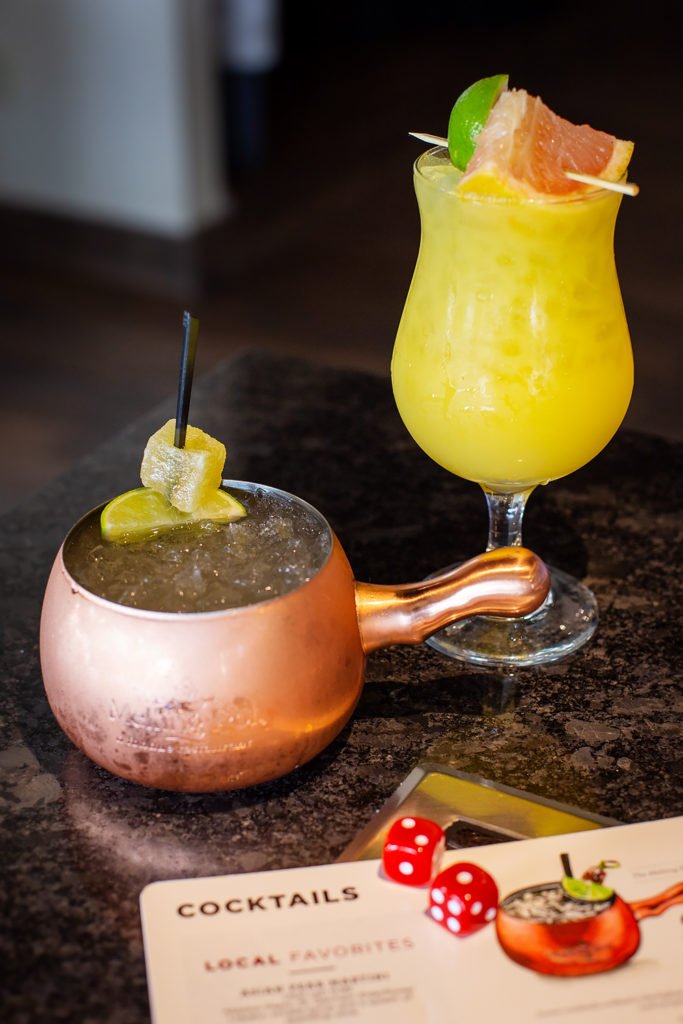 A multitude of high-quality restaurants, fun monthly events, and proximity to Lake Eola Park make Thornton Park a no-brainer for date night. But if you're on a budget, happy hour is an affordable alternative to a fancy dinner. Served from 4-7pm, Menagerie's happy hour includes $7 cocktails and wines by the glass, $5 draft beers and a selection of $6 small plates.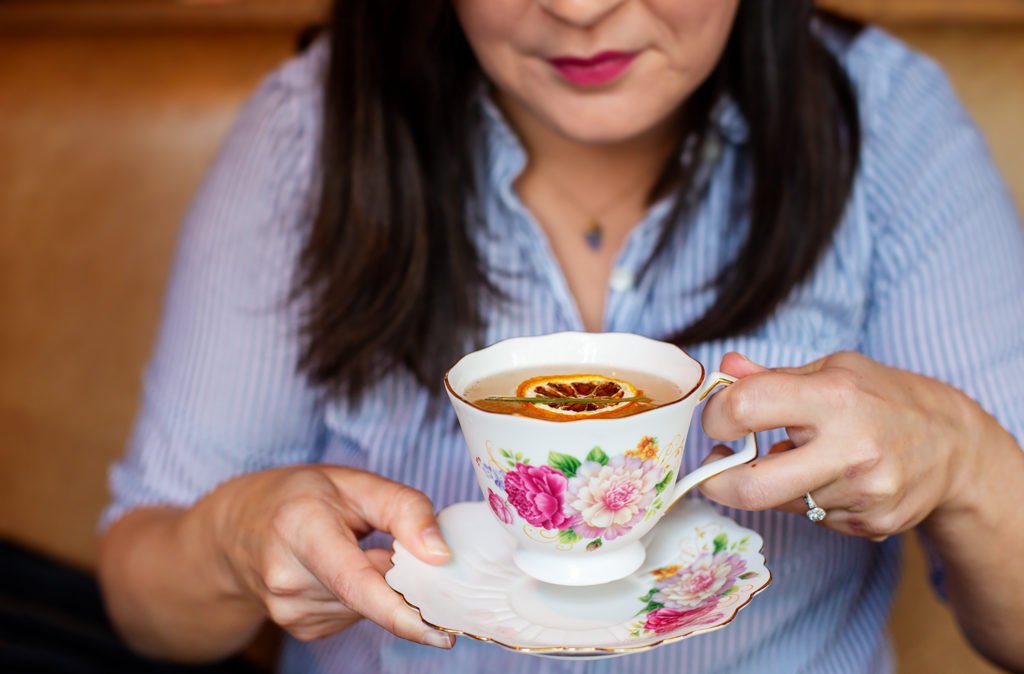 Park Avenue may get all the attention when it comes to dining in Winter Park, but nearby Orlando Avenue is a tasty alternative with new restaurants opening frequently. One such newcomer is The Hangry Bison, a local hangout in Winter Park Village specializing in beer, bourbon and burgers. Happy hour, cleverly renamed Hangry Hour, is served Monday – Thursday from 4-7pm and Friday from 4-6pm. Provisions include a selection of $6 appetizers alongside nine drink options ranging in price from $3-$8.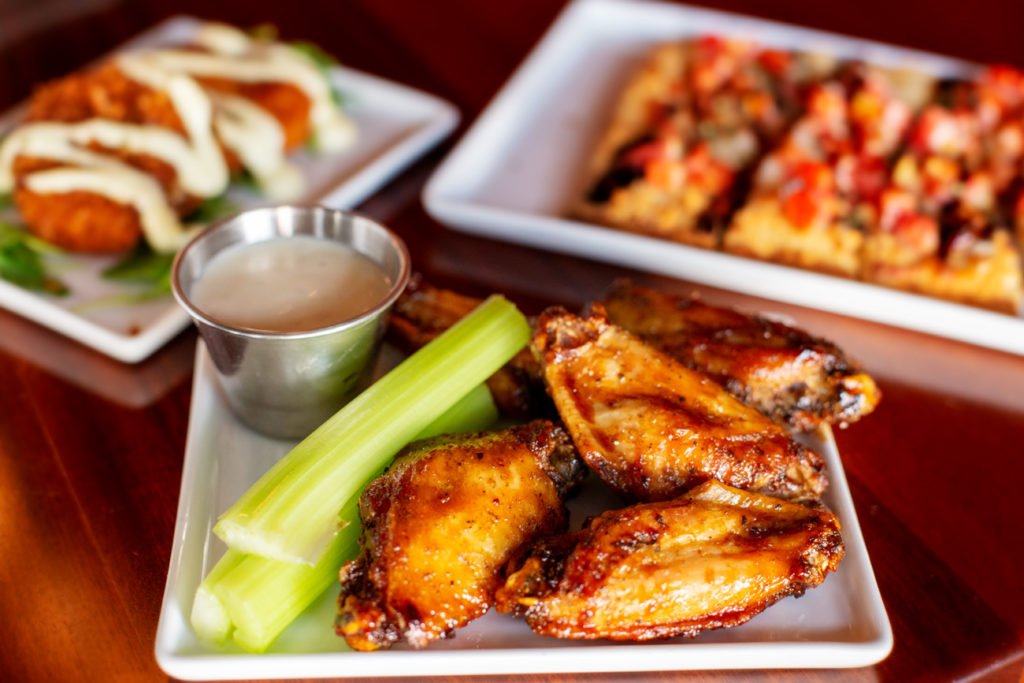 Don't be fooled; International Drive isn't all tourist attractions and chain restaurants. While this stretch of Orlando is popular with tourists, there's plenty for us locals to enjoy, including lively restaurants like Tapa Toro, a Spanish restaurant located within walking distance of fun date night activities. During happy hour, served daily in the bar area from 3-6pm, you and your date can feast on nine tapas selections priced at $2 – $7 each while sipping half-priced drinks like red and white sangria, beer, and house wine.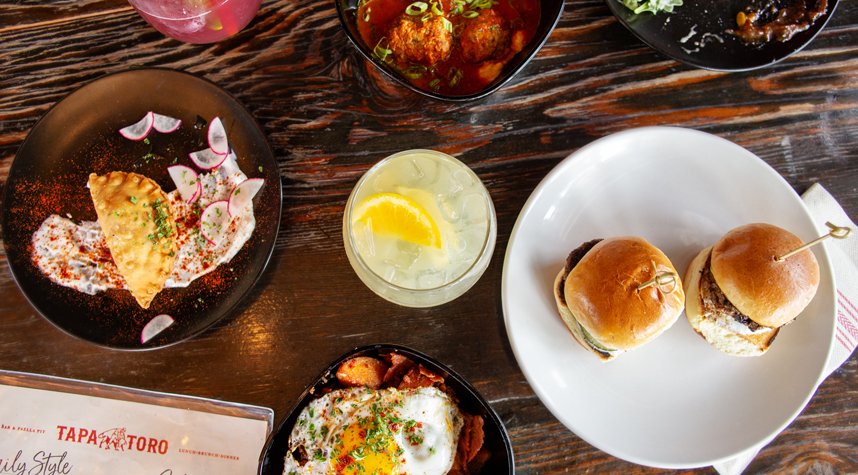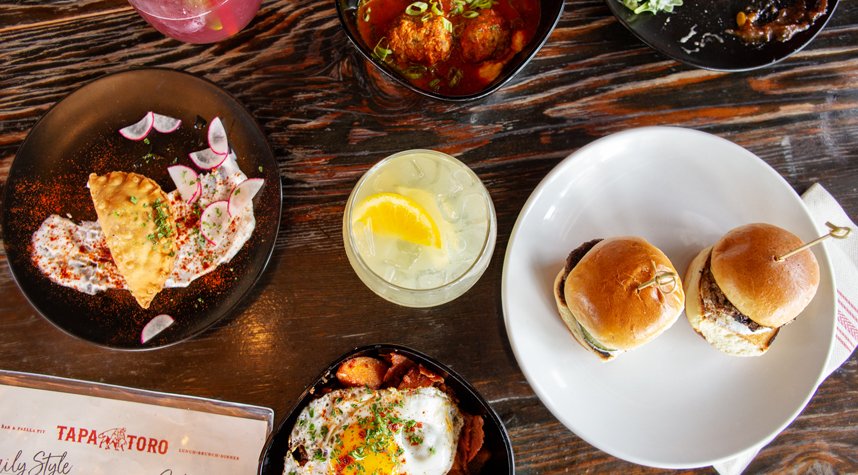 An unmarked elevator door in an unassuming passageway is the only clue you've located Pharmacy, a stylish speakeasy bar and restaurant located within The Dellagio in Dr. Phillips. Arrive early to snag a coveted table and take advantage of the restaurant's weekly happy hour deal. During happy hour, served Tuesday-Thursday from 5-6:30pm, the entire dinner menu (sans dessert) plus a selection of craft cocktails are offered for half-off the normal prices.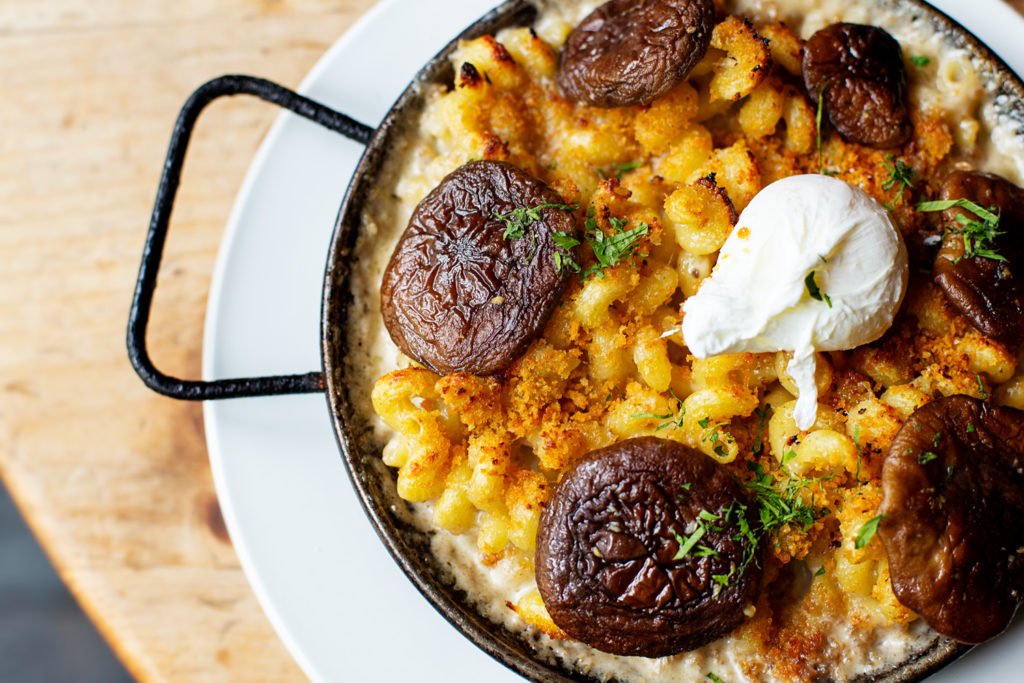 Shared food and other key ingredients like artful details and multiple dining rooms to suit several moods have no doubt led to the popularity of Santiago's Bodega among date nighters. Served at the Orlando location daily from 4-6pm and again late night from 11pm-1am, happy hour at Santiago's Bodega includes half off sangria (normally $6), wines by the glass, draft beer and single well pours; and a rotating selection of five $5 tapas.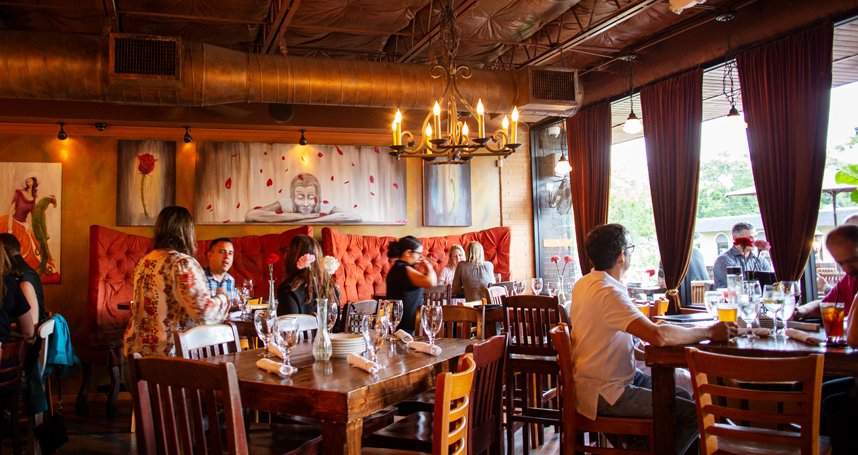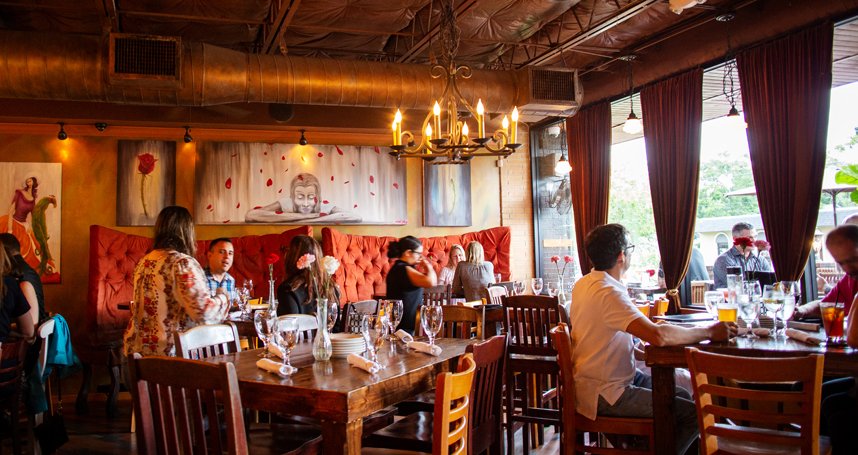 With a specialty in seafood, this restaurant offers a refined date night experience in the spacious dining room with a subtle fish market feel and an outdoor patio for a casual rendezvous. Served Monday-Saturday from 5-7pm and Sunday from 5-9pm (kudos), the happy hour menu is akin to a full-fledged dinner menu with a raw bar, an assortment of sushi, soups, salads, appetizers and entrees, plus beer, wine and cocktail specials.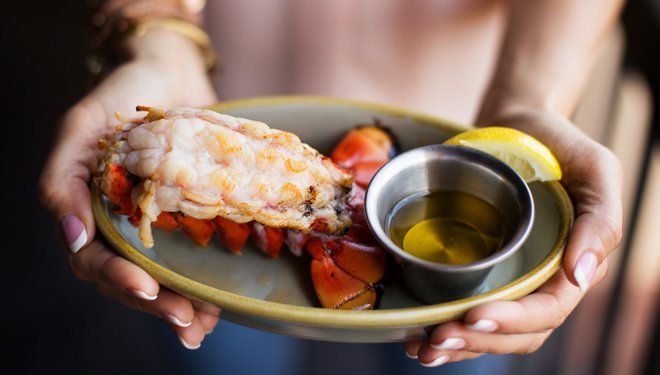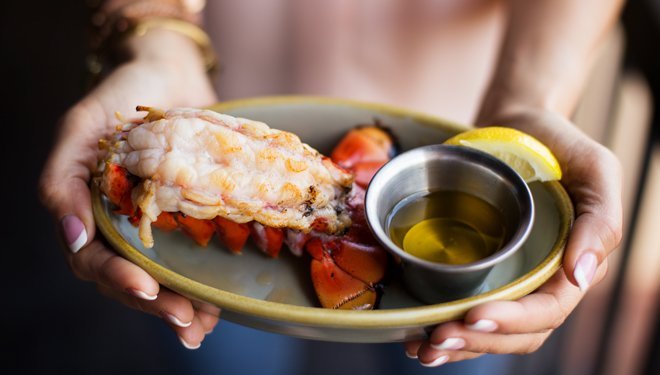 This restaurant in Winter Park never goes unmentioned when discussing amongst friends the best restaurants in Orlando, and it's a multiple-time winner in the Best Moderately Priced Restaurant category of our Annual Date Night Awards. Served Monday-Friday from 4-6pm, the happy hour menu includes 3 of Prato's signature pizzas priced at $10, 3 Italian small plates priced at $5-$9, 5 cocktails priced at $7 each, and a selection of beer and wine priced at $3-$6.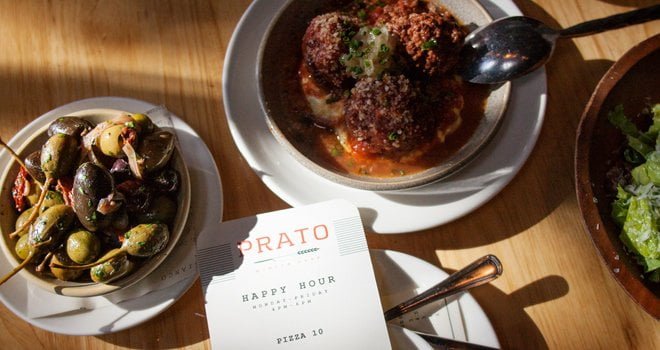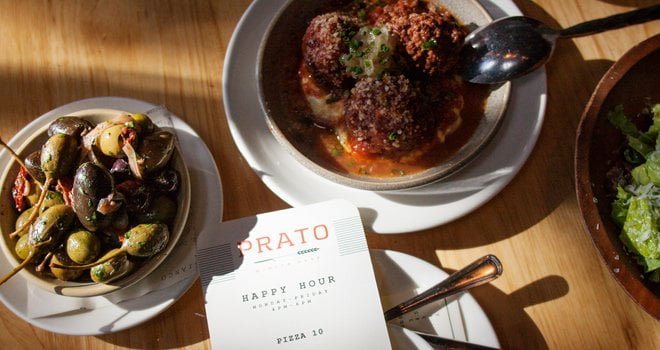 Sand Lake Road in Dr. Phillips certainly lives up to its "Restaurant Row" nickname with its impressive stretch of amazing restaurants, most of which offer excellent happy hours. Happy hour hopping is the perfect opportunity for a progressive date night experience that will also allow you to acquaint yourself with a handful of Restaurant Row's best eateries, all in the span of a few hours. We've put together two separate itineraries for you, highlighting some of our favorite Dr. Phillips happy hour destinations.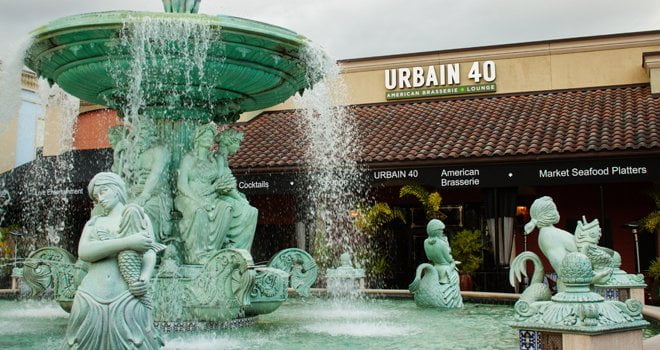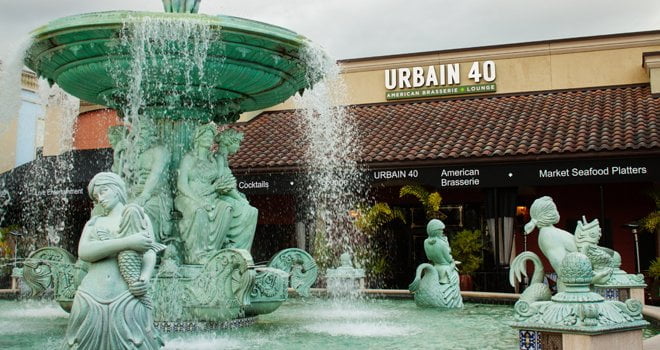 Fellow seafood lovers, rejoice! Reel Fish Coastal Kitchen & Bar is one of the latest additions to the bustling strip of N. Orange Ave in Winter Park, a fast-growing district home to favorites like Buttermilk Bakery, The Bear and Peacock Brewstillery, Foxtail Coffee, and Create Your Nature.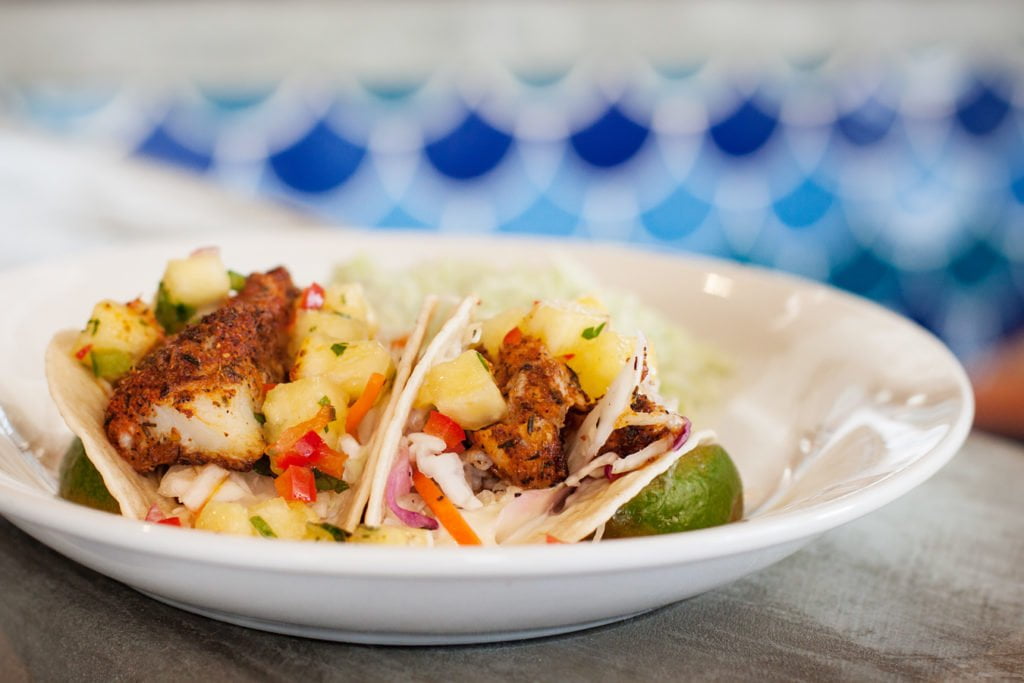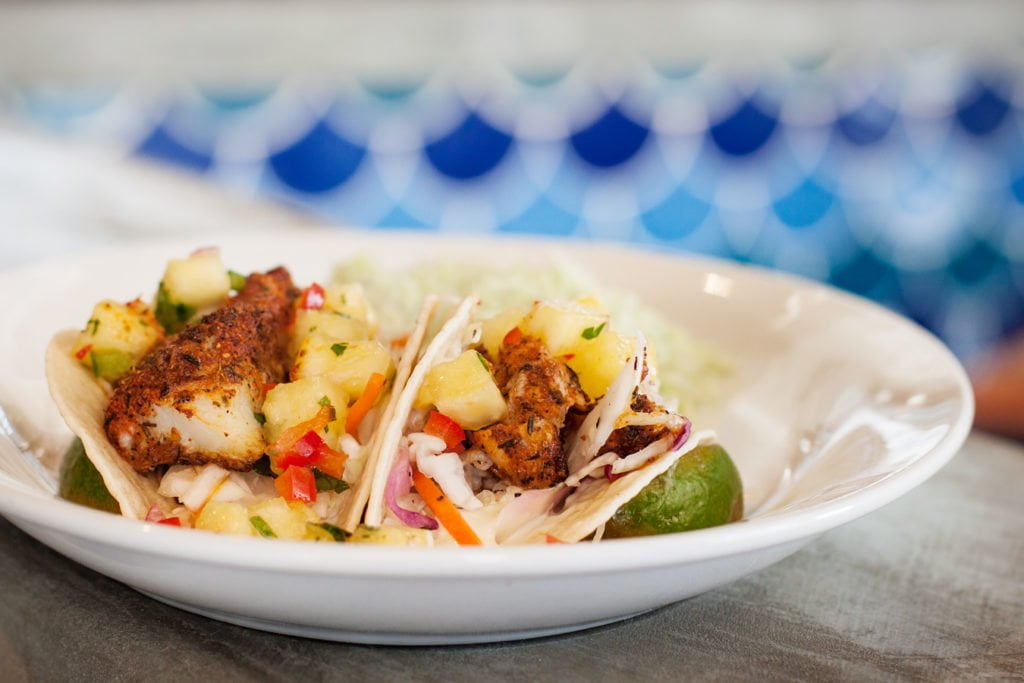 Happy hour hopping in Orlando's 'Restaurant Row' provides a distinct atmosphere (and fare) from one restaurant to the next. One moment you're in an upscale brasserie, the next you're feasting on fresh sushi in a bustling patio. You've got endless choices, but Dragonfly Robata Grill & Sushi hovers slightly above the rest.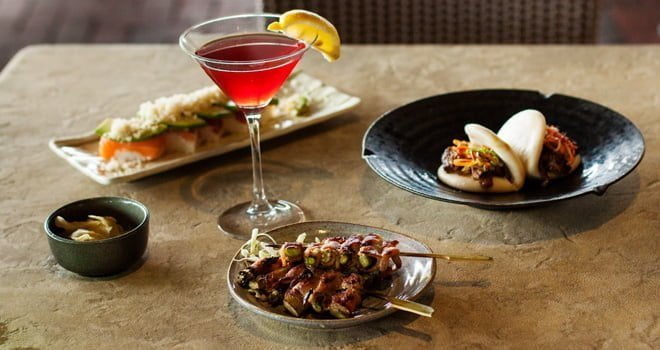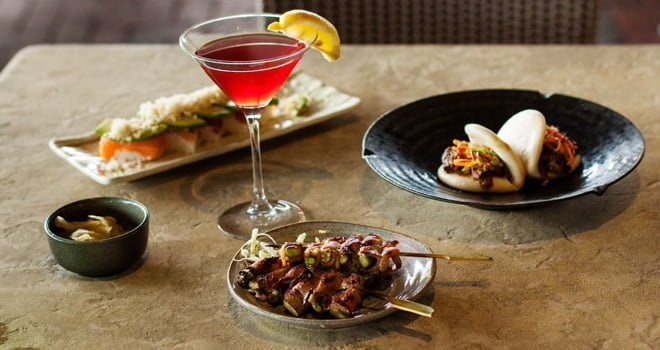 Winter Park has a sophisticated air about it: European influences, higher end restaurants, specialty boutiques, and manicured gardens all contribute to a beautiful city that can also cost a pretty penny for date night. But upon further inspection, wallet-friendly eats in an inviting atmosphere await discovery. Case in point: happy hour at Boca Winter Park on Park Ave.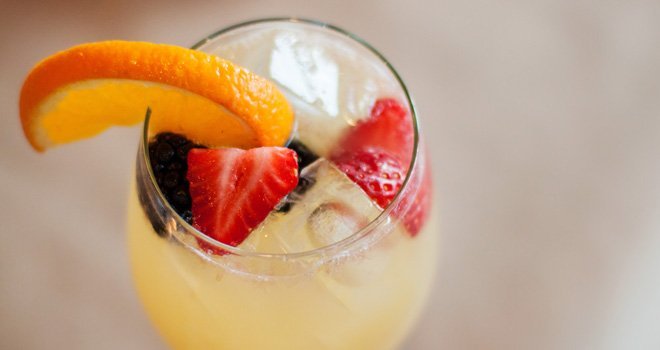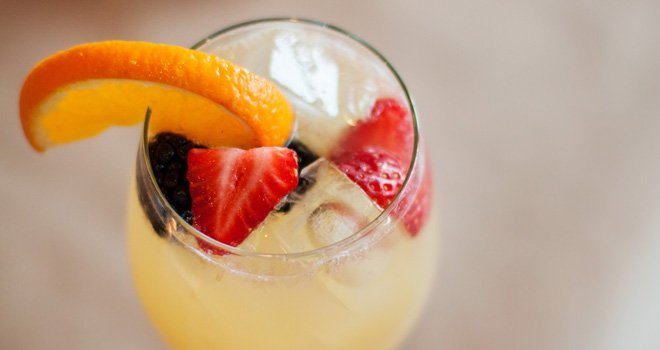 Del Frisco's Double Eagle Steakhouse on International Drive has certainly mastered the art of first impressions. Immediately upon walking in the door, you'll be greeted by a large chandelier, classy decor, and temperature controlled two-story glass walls filled with a seemingly endless variety of wine bottles. While the modern atmosphere and top-notch steaks are noteworthy, the new high-end happy hour, Del's at Dusk, will also leave a lasting impression.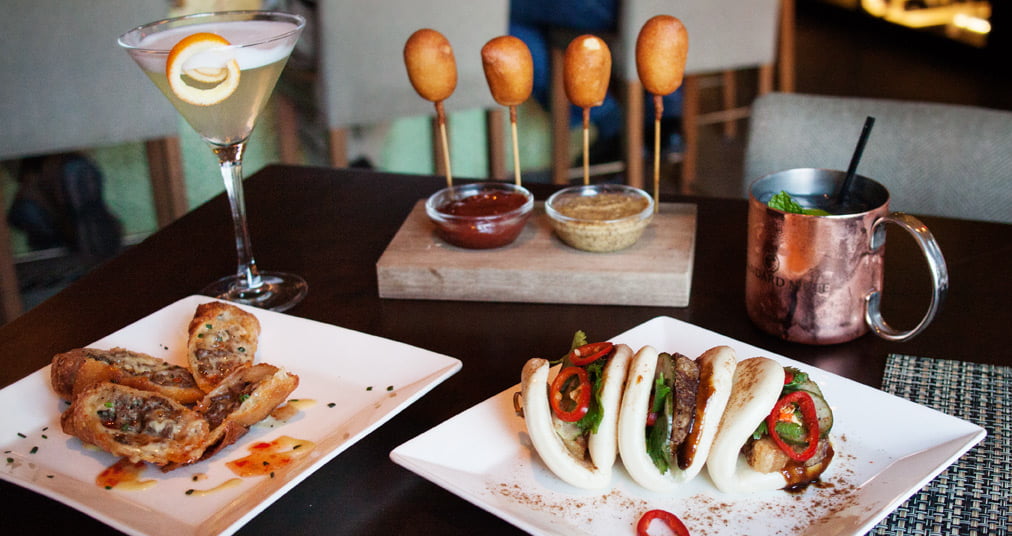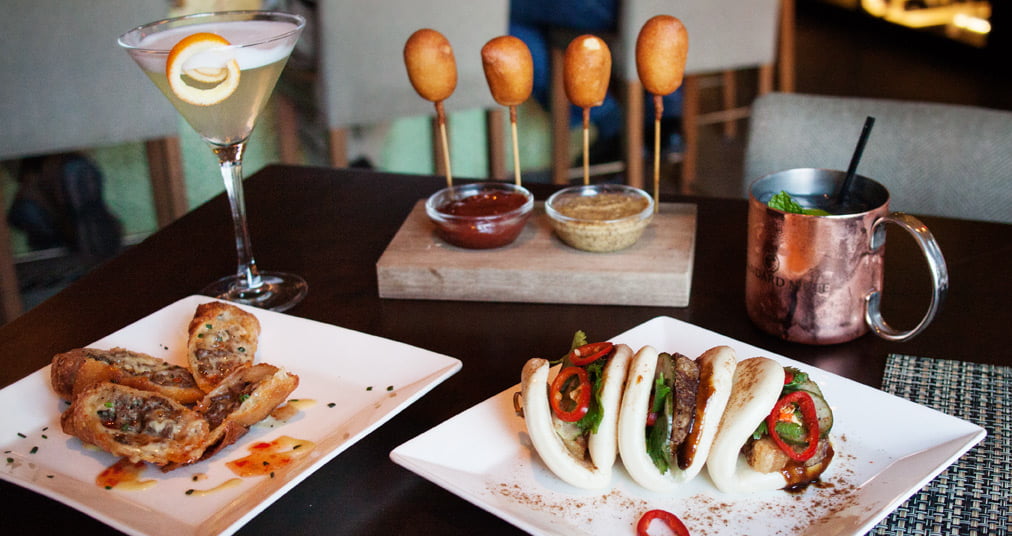 A mainstay at Pointe Orlando for over a decade, The Oceanaire Seafood Room has been a longstanding favorite for couples looking for a posh seafood restaurant in the Orlando area. White linens, doting service and an eye catching fresh seafood bar are all hallmarks of the Oceanaire experience, but so too is its daily happy hour, which is suitably renamed Admiral's Hour.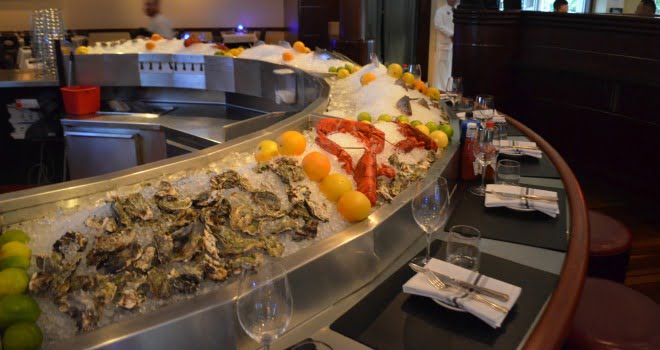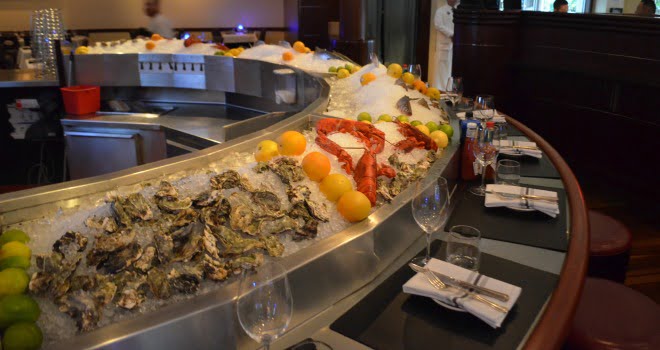 The Stubborn Mule is the newest addition to the Thornton Park foodie scene, located where Sonoma Kitchen used to reside. The brainchild of co-owners Brian Buttner and Jonathan Canonaco, also the co-owners of RusTeak Restaurant & Wine Bar in Ocoee and College Park, this New American restaurant features hand-crafted mule cocktails, approachable food and an extensive cocktail, beer and wine list.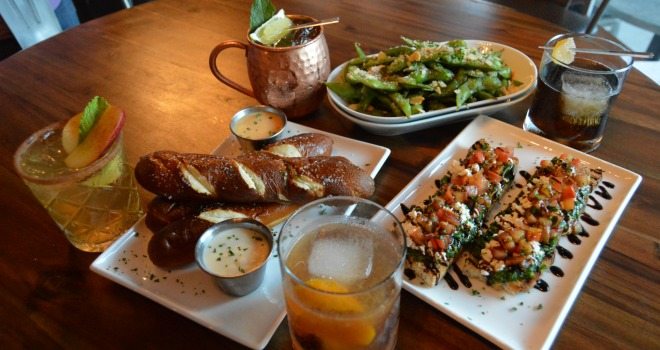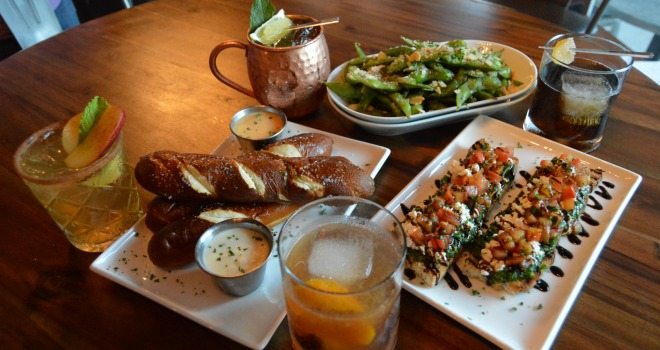 Take your pick from a huge selection of food and drink specials in Winter Park Village, where eight different restaurants stand ready to please your palate while going easy on your wallet.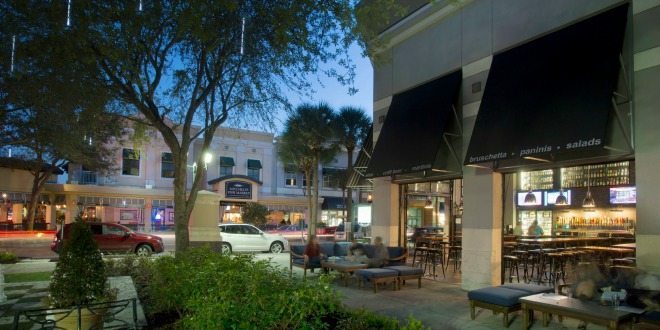 Located on New Broad Street, Seito Sushi opened in 2005 and is still bringing in the masses. Owner Jason Chin, who also opened Osprey Tavern across the street, breathed new life into Seito when he added Executive Chef Austin Boyd to his team. The food, which has always been well-regarded, has garnered some buzz lately, and so I stopped by to give Seito's happy hour menu and izakaya menu a test drive. Seito Sushi's happy hour drink menu is offered Monday through Friday from 5pm to 7pm and Saturday and Sunday from noon to 7pm.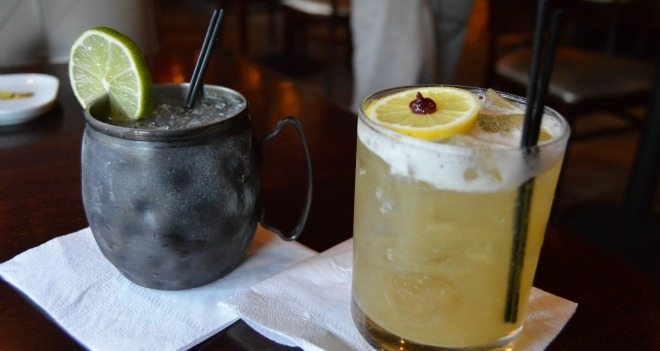 Nestled on Park Avenue is a Japanese fusion restaurant that's fast becoming an area favorite for sushi, sashimi and robata. Umi in Winter Park, which opened in February, also offers a stellar happy hour Monday through Friday from 5-6:30 p.m., and Saturday and Sunday from 12-3 pm. The happy hour food menu is only offered Monday through Thursday 5-6:30 pm.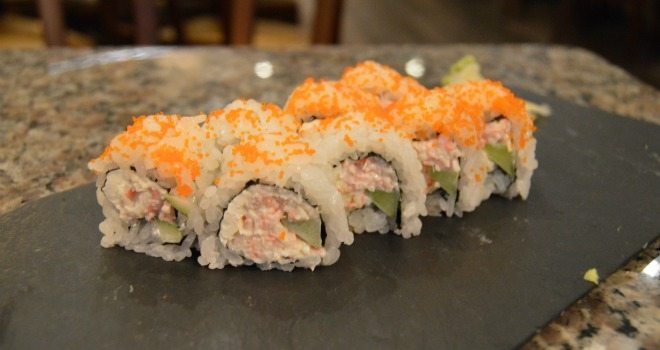 A stellar selection of drinks and dishes are featured during happy hour, which is offered Tuesday through Sunday from 5pm to 6:30pm at the expansive bar overlooking the immaculate exhibition kitchen, as well as throughout the dining room.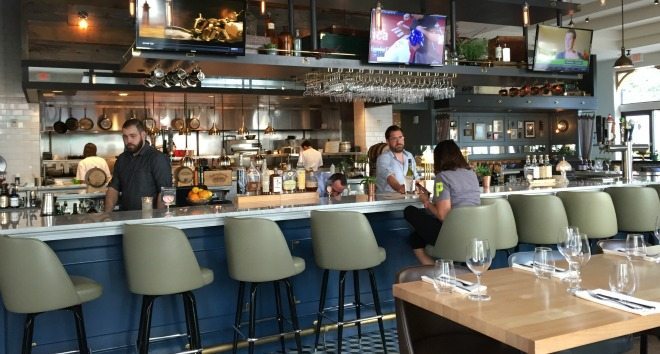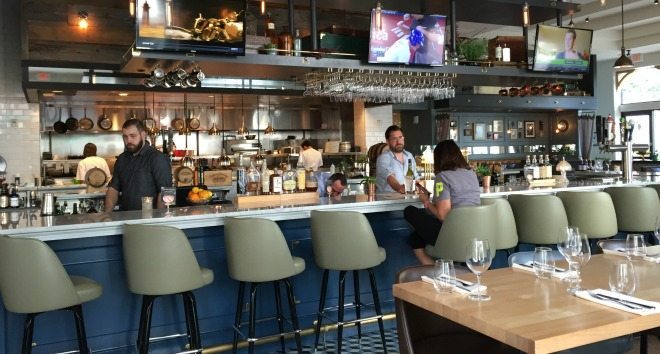 Happy hour at RusTeak is served Monday through Saturday from 4pm-7pm and from 10pm-11pm. There is a huge bar area with barstools, tables for two and tables for four. It's likely the area gets a little crowded on weekend nights so if you'd rather be seated in the dining room, know that you can order happy hour drinks and apps their too, an option that's virtually unheard of in this town. Normally happy hour is a 'bar only' affair.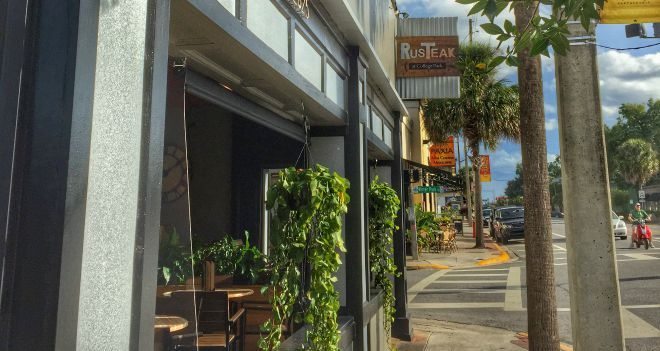 We visited recently for the Inn's happy hour, which is offered Monday through Friday from 4 to 7pm in the lobby bar and outdoor patio by the courtyard lawn.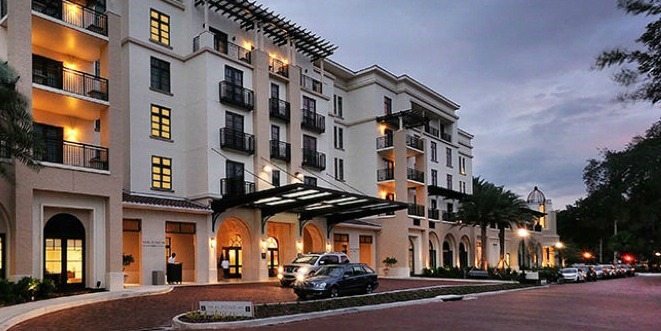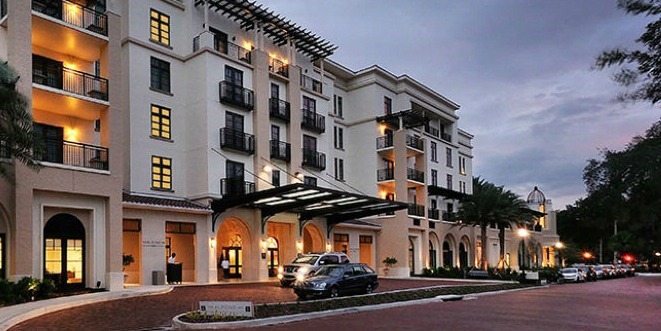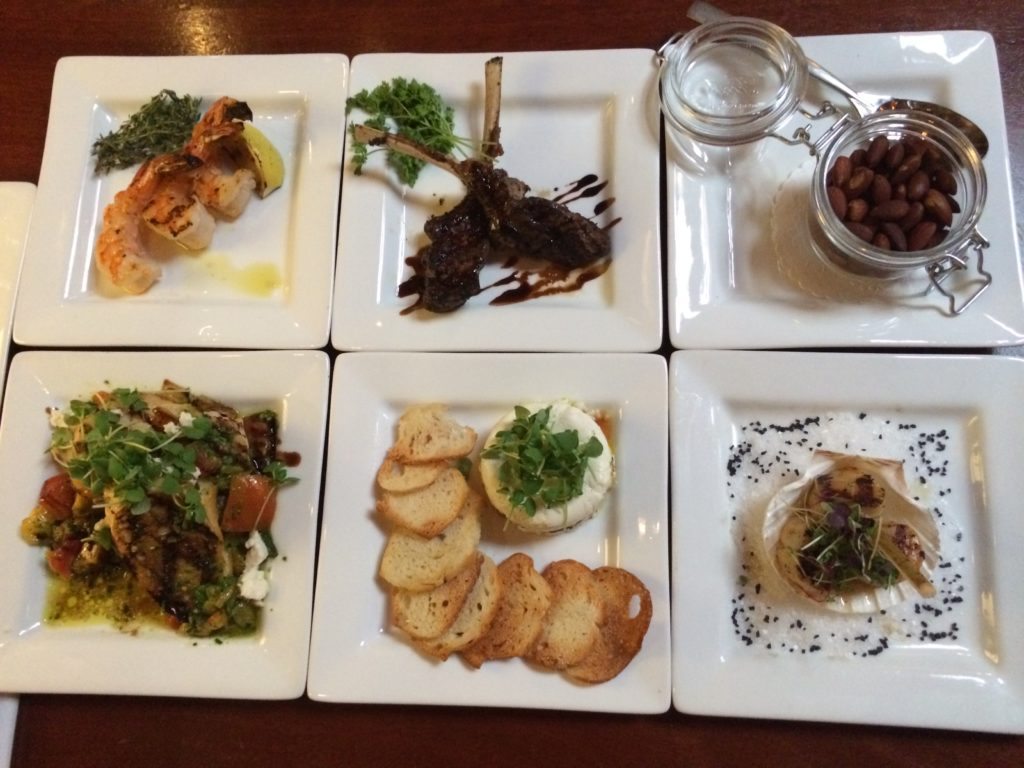 Which of these Orlando happy hours are you going to check out?