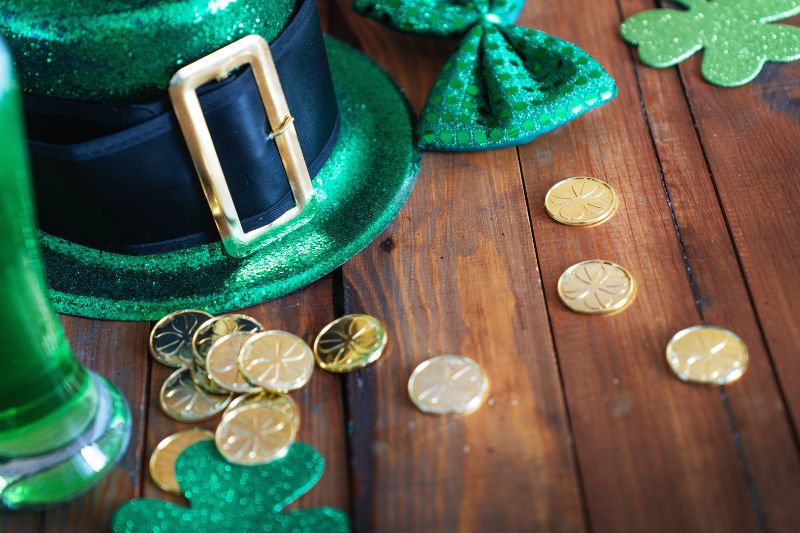 ANNUAL GUIDE TO THE BEST THINGS TO DO FOR ST. PATRICK'S DAY IN ORLANDO!
It's time to celebrate your Irish heritage – real or imagined. Our official guide to things to do for St. Patrick's Day in Orlando 2023 is full of fun. There's something for every couple to enjoy in the city this year, from exciting events to authentic Irish pubs.
Below you'll find 17 ideas for St Patrick's Day divided into these categories:
44th Annual Winter Park St. Patrick's Day Parade
Sunday, March 5, 2-4pm
Park Avenue Winter Park
Gather your family and friends and wear some green to enjoy the only St. Patrick's Day Parade in Central Florida.
FREE
Raglan Road 2023 Mighty Irish Festival 
March 16 – 19

The 2023 entertainment lineup includes top bands flown in from Ireland. There will be five outdoor bars to get the spirits flowing. Performances take place on multiple stages both inside the restaurant and outside.
Reservations are encouraged for guests who plan to celebrate at Raglan Road on March 16, 18, or 19. On St. Patrick's Day only, March 17, Raglan Road will open at 11 a.m. with a $20 cover charge for guests 18 and older; (first-come, first-served—no reservations on this day only).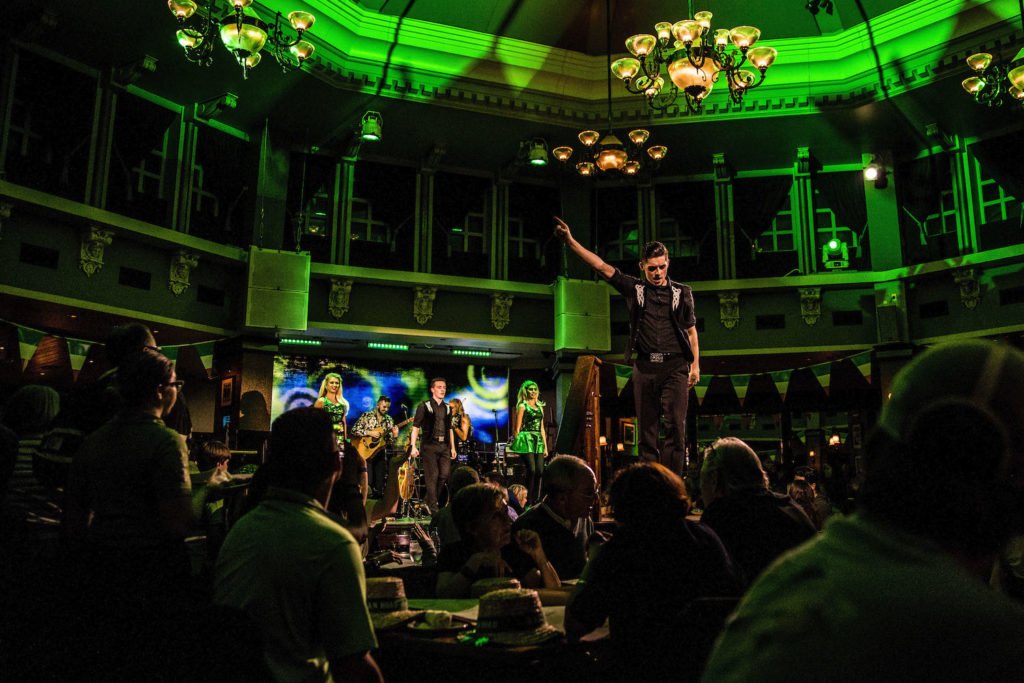 Shamrock Party an Ode to St.Paddy's Day
Thursday, March 9, 5pm
Tuffy's Music Box, Sanford
Alive After 5 Shamrock Fest, live music with Ennis Pruitt; classic pub songs, Celtic rock, jigs & reels. Green beer and vendors
FREE
8th Annual Crooked Can Celtic Festival
March 17 – 19
Crooked Can Brewing Company
Three days of live Celtic music, Irish dancers, local vendors, delicious eats and so much more. This is one
FREE Admission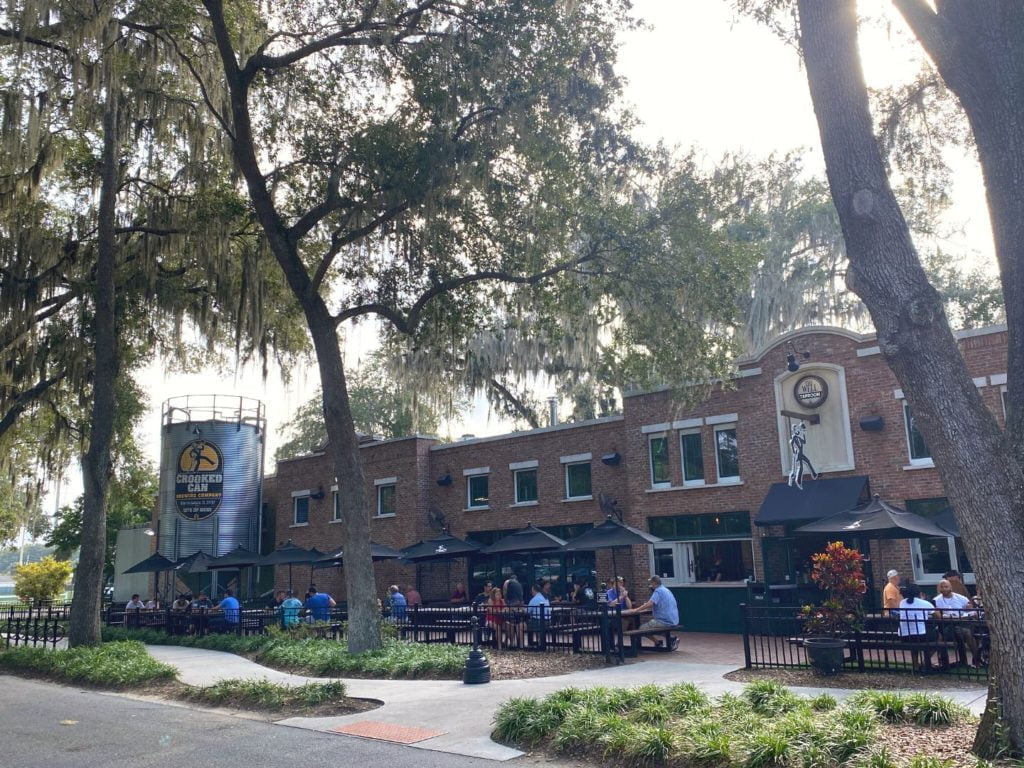 Pat O'Brien's St. Patty's Day Celebration
Friday, March 17 and Saturday, March 18 from 2 p.m. – 1 a.m.
Exclusive food and drink options, as well as incredible live entertainment, such as a DJ, band, stilt walkers, and a dueling piano set.
While admission is complimentary, reservations are encouraged and can be made here or by calling 407-224-3663.
5th Annual St Paddy's Day Truck Pull & Street Festival
Saturday, Match 18, 4pm – 9pm
2nd Street, Historic Downtown Sanford
Event takes place in the 'Famous L' between Celery City Craft and West End Trading Co. Get together with your tribe and form teams of 10 and pull a fire truck for some major bragging rights, fun and to benefit Special Needs Ability Program, Inc.
Live music on multiple stages, lots of craft beer, food trucks, craft vendors and lots of Sanford Fun
FREE
MORE IDEAS: Orlando St. Patrick's Day Events 2023
---
During St. Patrick's Day, and all year through, Orlando offers some fantastic places to raise a glass and pretend to be Irish for a bit.
These awesome Irish pubs are perfect this time of year.
544 W. Fairbanks Ave.
Winter Park, FL 32789
This traditional Irish tavern is located just a block from Park Avenue and the heart of downtown Winter Park. It has a hearty food menu, great beers on tap, and live music every weekend.
600 N. Lake Destiny Road
Maitland, Florida 32751
You would never expect to find this authentic Irish Pub inside a Sheraton Hotel. And yet, as Irish luck would have it, An Tobar is ready and waiting. The gorgeous wood bar was indeed handcrafted in Irish and sent over to Orlando, technically Maitland.
Harp & Celt Irish Pub & Restaurant
25 S Magnolia Ave
Orlando, FL 32801
Liam Fitzpatrick's Irish Restaurant & Pub
Colonial Town Park
951 Market Promenade Ave.
Lake Mary, FL 32746
The Cottage Irish Pub St. Patrick's Day Celebration
Friday, March 17, 11:30am – 11pm
The Cottage Irish Pub in Melbourne (it's worth the drive)
Make the drive for an authentically Irish celebration with friends, family, and all the fun you can handle on a full belly of pints & corned beef, with live music and Irish dancers.
View the complete list of 11 Irish Pubs in Orlando
---
From discounted drinks and green beer to scrumptious food you can only get this time of year, there are plenty of options. Plan a budget-friendly date or gathering with friends with these St. Patrick's Day specials in Orlando.
Howl at the Moon
St. Patrick's Day Specials
Friday, March 17
$5 green beer and White Claw
$8 Blarney Bomb and Lucky Charms Shots
Liam Fitzpatrick's St. Patrick's Day Block Party
Friday, March 17, 11am-1:30am
Liam Fitzpatrick's Restaurant and Irish Pub
Live music all day long, Irish dancers, drink specials, performance by the Orlando Firefighters Bagpipers, Dave Matthews tribute band and more.
FREE until 4pm; $10 cover charge after 4pm
St. Patrick's Day 2023 Irish Party on I-Drive
Friday, March 17, noon-2am
The Lucky Leprechaun Irish Pub
Live entertainment throughout the day including the 'Irish Echoes' Dancers, St. Patrick's Day Specials plus authentic Irish food including Corned Beef & Cabbage, Irish Stew and Fish & Chips.
View the complete list of St. Patrick's Day Specials
---
More ideas…
Dropkick Murphys presented by WJRR
Friday, March 3, 6pm
House of Blues Orlando
$42 – $100
An Irish Evening with Shamrock and Peach
Saturday, March 4, 6:30pm
Publix Aprons Cooking School at The Marketplace at Dr. Phillips
Learn about this country's interesting cuisine while tasting some of the finest Irish cheeses and butter from Kerrygold.
$65
Visit Green Springs Park
What could be more of a Florida thing to do than to visit a naturally green spring on St. Patrick's Day? Head to West Volusia County in Enterprise, near Deltona to see this small, but beautiful green spring.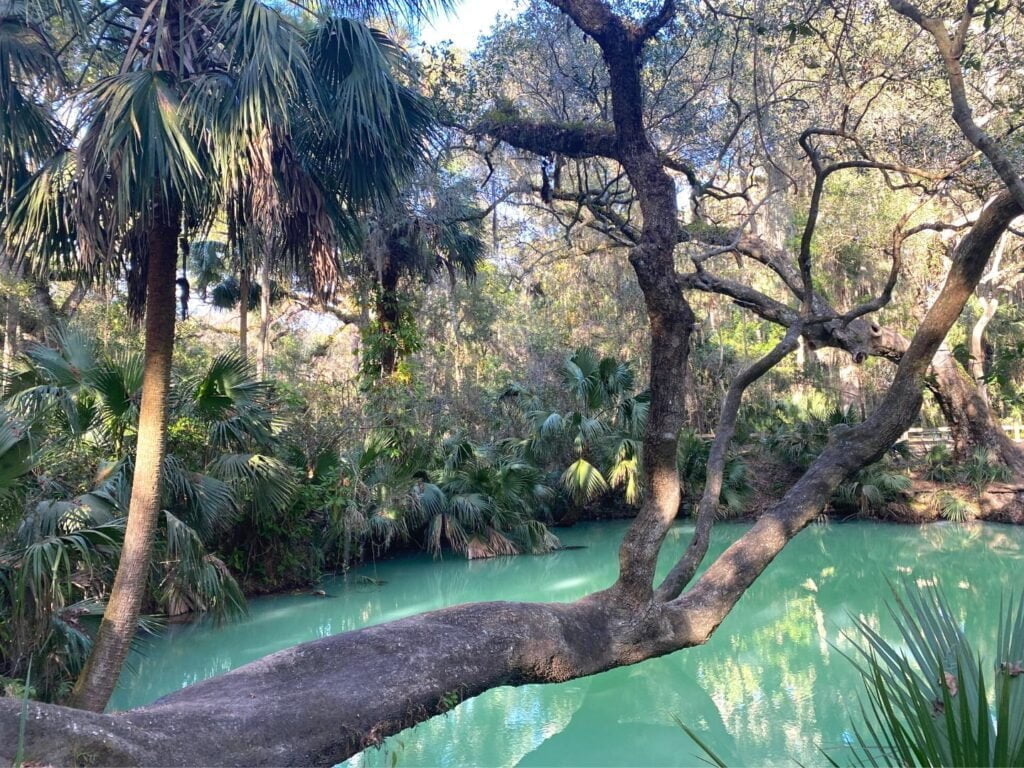 No swimming is allowed, but the trails are beautiful. There picnic facilities, restrooms, and a playground too.
Irish-inspired treats at Disney Springs
The Ganachery is a gourmet chocolate shop at Disney Springs. Each holiday, including St. Patrick's Day you'll find a few specialty chocolates for the occasion. Also, Sprinkles cupcakes has seasonal Irish-inspired flavors.