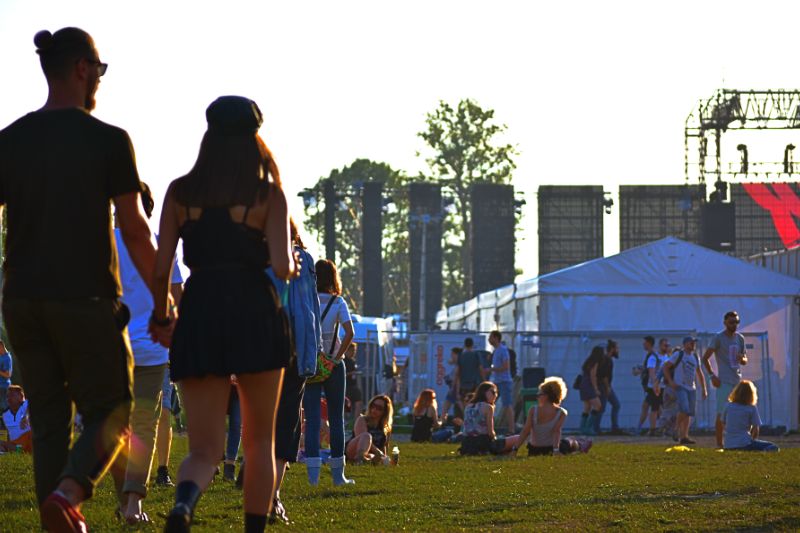 OUR MONTHLY GUIDE TO THE BEST THINGS TO DO IN ORLANDO FOR DATE NIGHT
---
There are so many fun events happening in the City Beautiful. Cool off at nearby beaches or natural springs, try an art class or explore the foodie scene. 
There's a lot on our curated guide of things to do in Orlando, so keep scrolling! It starts with event highlights for things to do this week, followed by our top picks for things to do in Orlando for the rest of the month. You'll also find an ongoing events section for even more ideas.
Check back often as we add more Orlando events to this listing throughout the month.
For even more things to do in Orlando, check out these trending stories:
–> PS: Want to see your Orlando events listed here? Submit your event to us here.
This guide is updated throughout the month. 
Scroll down for a look ahead to the big events of 2023
Looking ahead… Ways to Celebrate Father's Day in Orlando and
4th of July Fireworks and Events
---
---
Road Trip: Events in Tampa Bay this month
Planning to head to Tampa this month? Here's a guide to the best Tampa Bay events this month from Tampa Bay Date Night Guide. If you're planning to bring the kids, check out this guide to family-friendly events and activities in Tampa Bay from our sister publication Tampa Bay Parenting Magazine.
---
Featured Events + Save the Date
June 16 at 7pm and June 17 at 1pm & 7pm
Walt Disney Theater at Dr. Phillips Center
See when Harry discovers a mysterious potions book in CineConcerts' presentation of Harry Potter and the Half-Blood Prince™ in Concert! Projected onto a giant screen and accompanied by the Orlando Philharmonic Orchestra, you can join in on Harry's adventures as never before. Nicholas Hooper's wonderful score and this classic tale combine to deliver all the adventure, humor, and suspense you remember in an experience you'll never forget.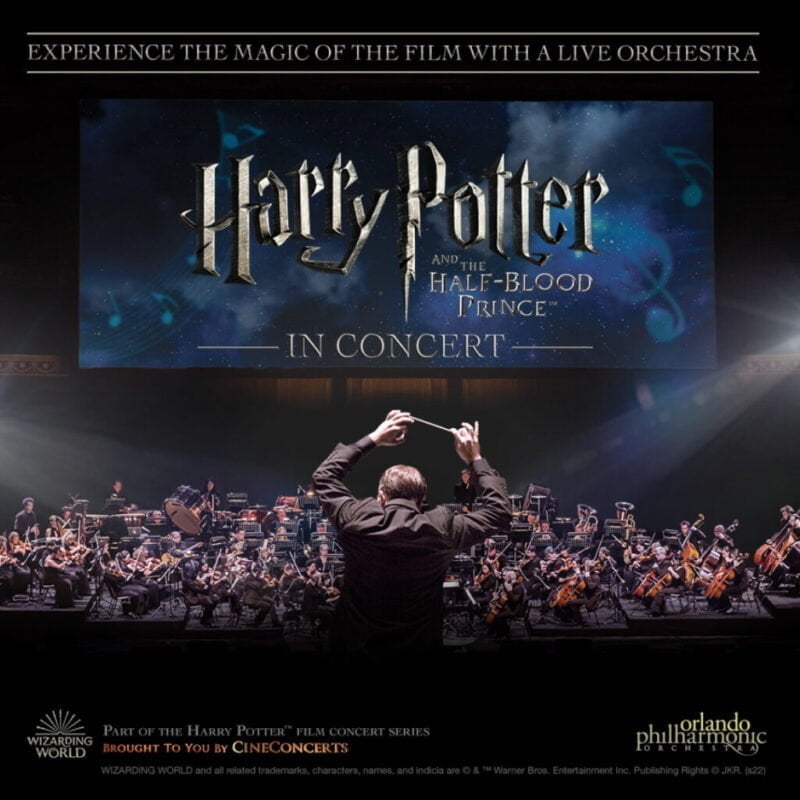 ---
Things to Do in Orlando May 22 – 28, 2023
32nd Annual Orlando International Fringe Theatre Festival
May 16 – 29, 2023
Loch Haven Park
Orlando Fringe is a 14-day immersive cultural experience featuring over 2,000 ticketed performances spanning every genre imaginable, such as dance, spoken word, musicals, comedy and much more. Free festival highlights include an outdoor music festival, Visual Fringe (pieces of art on display throughout festival grounds), Kids Fringe (weekend play and entertainment for the young and young-at-heart) and more.
Some activities are FREE, various ticket options available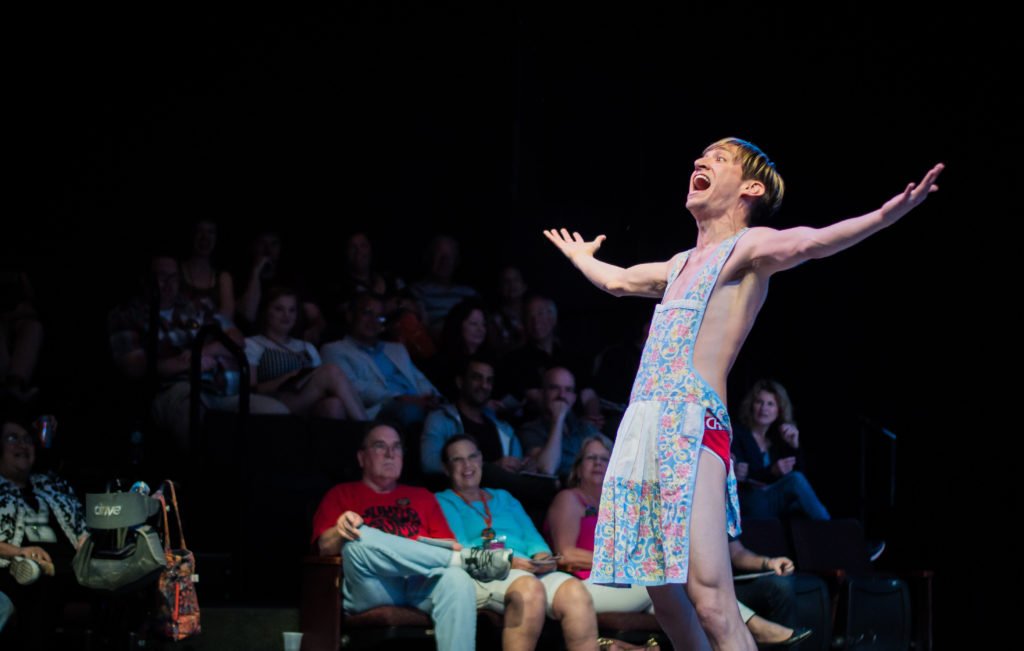 Things to Do in Orlando This Week May 29 – June 4, 2023
Wlid Florida Annual Gator Week
Monday, May 29 through Saturday, June 3, 2023
free admission for all
The Ultimate Kegger
Wednesday, May 31
Sixty Vines Winter Park
In celebration of Ridge Vineyards releasing their first wine in keg EVER, and it's exclusively available at Sixty Vines
$40 per person
Bite30 – Orlando's 30 Day Restaurant Week
June 1 – July 9, 2023
Multiple restaurants around town
During Bite30, participating restaurants offer special prix fixe menus that offer multi-course dinners at a set price of $35. Diners get the opportunity to try multiple dishes on the restaurant's menu for about the cost of a single entree.
$35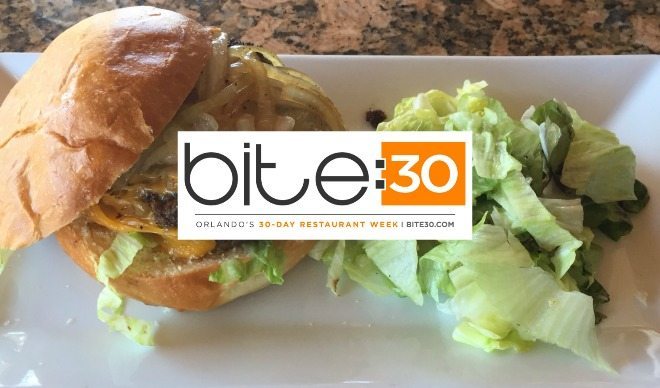 The Lost World: Jurassic Park 
Friday, June 2, 8:30pm
Lea Gardens
Enjoy an outdoor movie in Orlando's most beautiful garden. Pack a dinner picnic basket and seating, alcohol is permitted. Tickets are only available online.
$7.00
Neon Club Orlando Ballet
Friday, June 2, 6:30pm – 8:30pm
Harriett's Orlando Ballet Centre
The Neon Club is a monthly dance event that was created with the city of Orlando special needs community in mind for guests 16 and up that has been in existence for 35 years. The event is a festive and energetic atmosphere where party goers can dance the night away while mingling with friends and family.
June's theme: Summer nights
$1
7th Annual CommUNITY Rainbow Run
Saturday, June 3, 8:00am
Wadeview Park
The Seventh Annual CommUNITY Rainbow Run and Family Festival benefiting the onePULSE Foundation and the National Pulse Memorial & Museum will be held on Saturday, June 3, 2023 at Wadeview Park in Orlando and virtually from anywhere in the world. All participants will receive an official run t-shirt, tote bag, runner's bib, and commemorative run medal. The event also includes a CommUNITY Festival with entertainment, food, games and an in-person Kids Fun Run around Wadeview Park.
Registration starts at $5
Winter Garden Farmers Market 15th Birthday Celebration
Saturday, June 3, 9:00am – 12:00pm
Winter Garden Downtown Pavilion
The Winter Garden Farmers Market is celebrating its 15
th
birthday, and you are invited to its party! The Winter Garden Farmers Market is a convenient weekly option to shop locally and sustainability while providing a communal meeting place to gather and enjoy the market's recreational offerings.
FREE
Clermont Jerk Festival 2023
Saturday, June 3, 12pm – 9pm
Clermont Waterfront Park
Kids zone, island parade, food vendors, and more
FREE – VIP options available
Friends of Seminole State Forest BBQ Bash
Saturday, June 3, 11:00am – 4:00pm
Cassia Community Club in Eustis
BBQ Bash guests will be in good company at the event. George Koutsakis, president of Friends of Seminole State Forest, will be manning the grill and serving up his signature Huli-Huli chicken, ribs, burgers, and hot dogs. The event will also include a classic car show, wildlife presentations from environmental groups, a farmers market, local arts and crafts, and live music from Cassia All-Stars, Iron Mike Norton, and Judy & Terry.
FREE to Attend
Summer at The Springs Market
Saturday, June 3, 3pm – 9pm
Little Wekiva Brewery
Sip craft beer and shop small with 30+ local creatives, makers, artists and vintage vendors! Pet and family and everyone friendly!
FREE
Things to Do in Orlando June 5 – June 11, 2023
Into the Woods
June 6 – 11
Dr. Phillips Center
Direct from Broadway, the critically acclaimed and much-beloved production of Stephen Sondheim and James Lapine's Tony®-winning triumph is coming to Orlando with its Broadway stars to boot.
Ticket prices vary.
Twelfth Night
Thursday, June 8, 2023 – Saturday, June 10, 2023 – 08:00 PM
Sunday, June 11, 2023 – 03:00 PM
Thursday, June 15, 2023 – Saturday, June 17, 2023 – 08:00 PM 
The Orlando Rep Black Box Theatre
Classic RomCom shenanigans in one of Shakespeare's most chaotic comedies! In "Twelfth Night, or What you will," days and nights are spent falling desperately in and out of love, pulling outrageous practical jokes, jamming to 2000s bangers, and having a riotously good time.
$12 – $20
Science Night Live: Maker Night
Saturday, June 10, 8pm
Orlando Science Center – Orlando Science Center
Celebrate the maker movement by learning a new skill and meeting some of the experts who are (literally) making a difference in our community.
Food and adult beverages available for purchase
$19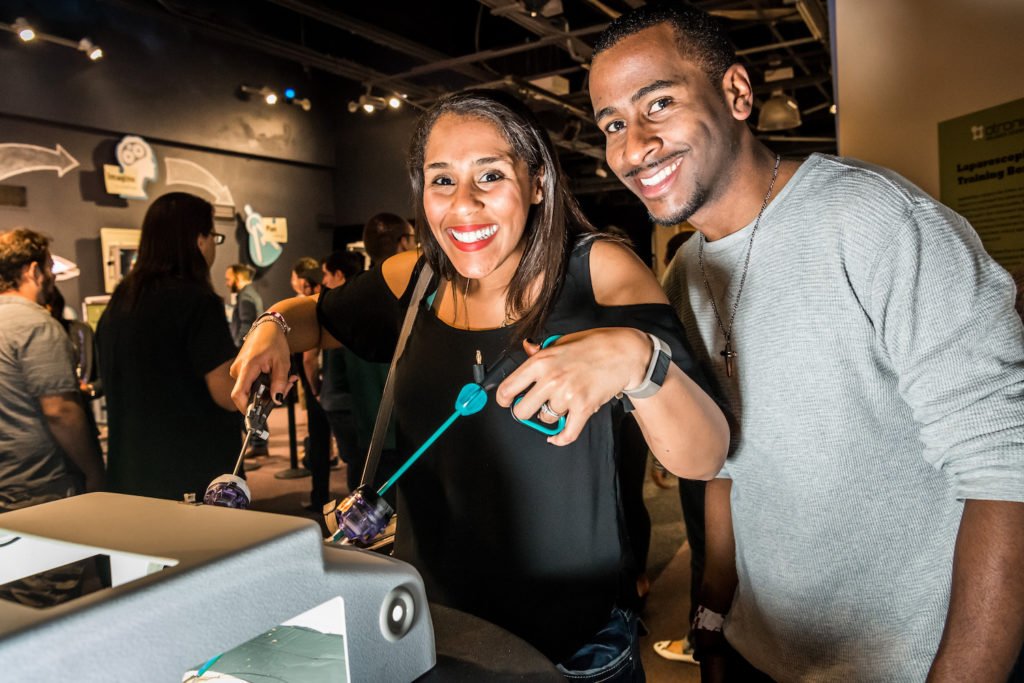 Brooks & Dunn with special guests Scotty McCreery and Megan Maroney
Saturday, June 10, 7:00pm
Amway Center
Country Music Hall of Famers and Grammy® Award-winning country music duo Brooks (Kix) and Dunn (Ronnie) announced today their Reboot 2023 Tour, their first tour in 10 years. Brooks and Dunn bring their Reboot 2023 Tour with special guests Scotty McCreery and Megan Maroney.
Tickets start at $35.75
Henry's 200th Birthday!
Saturday, June 10, 10am – 4pm
Sanford Museum
Celebrate the 200th birthday of Sanford founder, Henry Shelton Sanford, with a special event that makes known his contributions to not only to Sanford's local history, but Henry Sanford's influence on the world stage.
Free – donations appreciated
National Outlet Shopping Day
June 10 – 11
Orlando International Premium Outlets & Orlando Vineland Premium Outlets
At Orlando Vineland Premium Outlets, retailers will host on-site and in-store activations to entertain shoppers all weekend long. Visit Prada, MCM, Tumi, and Longchamp for luxury in-store experiences, and stop by Under Armour, Columbia Sportswear, and Haagen-Daz for exclusive offers and fun activities. On-site entertainment will include Live DJ, Gif camera, build your own flower bouquets, and lawn games.
At Orlando International Premium Outlets, retailers will have several on-site and in-store activations. Visit Lonely Dog Immersive Experience, Under Armour, and Columbia Sportswear for exclusive offers and fun family activities. On-site entertainment will include Live DJ, selfie booth, face painting, air brush tattoos, and lawn games
FREE
The Florida Vintage Market
Sunday, June 11, 12:00 – 5:00pm
Ivanhoe Park Brewing
"The Florida Vintage Market" is a unique outdoor shopping experience in the heart of downtown Orlando with over 30 local vendors where you will find a curated variety of vintage clothing, sustainable fashion, street wear, custom clothing, sneakers, makers, artists, food trucks, drinks from the brewery, and so much more!
FREE
Things to Do in Orlando June 12 – June 18, 2023
Pulse Remembrance Ceremony
Monday, June 12, 7:00pm
Dr. Phillips Center for the Performing Arts
The observance brings together the families of those whose lives were tragically taken on June 12, 2016 and provides them a space to remember their loved ones in peace. The ceremony also honors all who survived, the brave first responders and the trauma teams who sacrificed so much to save so many. The general community is invited to attend as well. Seating is on a first-come, first-seated basis and is not guaranteed.
FREE – Tickets are required to attend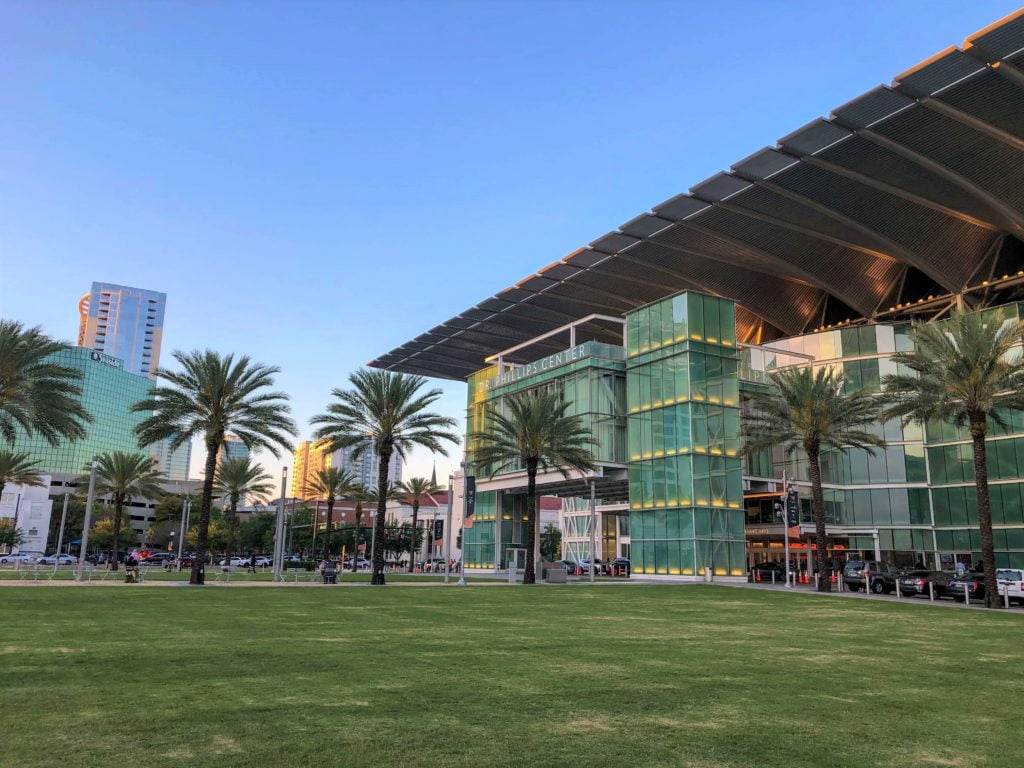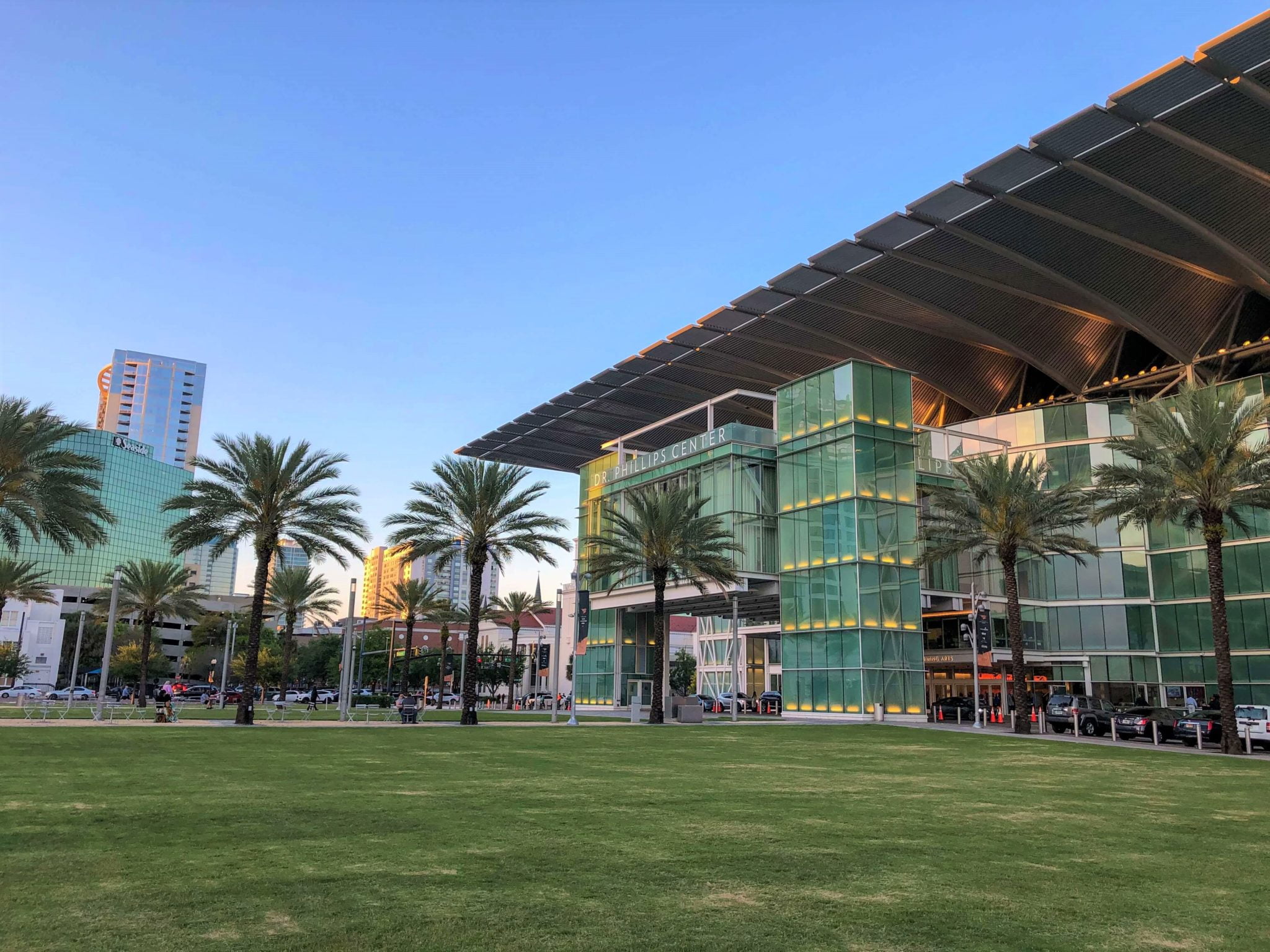 Inspiration Orlando United: In Remembrance of Pulse
Monday, June 12, 12:00 – 5:00pm
Orlando Museum of Art
On the night of June 12, 2016, a festive atmosphere in the Pulse Nightclub was suddenly shattered by violent gunfire. 49 beautiful lives were taken and 53+ injured. Immediately following the tragedy, Michael Pilato, Yuriy Karabash and Chimene Hurst formed and led a collaborative team to create a unique mural titled "Inspiration Orlando United." The Orlando Museum of Art is honored to host this community event to commemorate that fateful day. Join as they unveil this beautiful tribute and hear from community members honoring the lives lost and impacted by the horrific event.
FREE
Paramore with special guest Bloc Party
Tuesday, June 13, 7:00pm
Amway Center
Grammy Award-winning rock band, Paramore, announced their North American Tour in support of their forthcoming sixth studio album, "This Is Why." The 26-date tour, produced by Live Nation, kicks off on Tuesday, May 23, 2023, in Charlotte, NC, and joining the band as special guests include Bloc Party*, Foals, Genesis Owusu and The Linda Lindas.
Tickets start at $114
In the Kitchen with Edible Orlando: Summer Dinner Party
Wednesday, June 14, 6:00 – 7:30pm
Center for Health & Wellbeing
Celebrate good times, good friends, good living and the best of summer produce with a fun and easy dinner party. Join Katie Farmand, editor of Edible Magazine, in the CHWB Nutrition Theatre for a fun class designed to get company-worthy dinner on the table in no time. She'll be making (and you'll be sampling) the following dishes: Zucchini "Carpaccio" with Mint and Feta, Pappardelle with Burst Tomatoes, Corn and Crab, and Strawberry Eton Mess.
$30 per person
Sally's Night
Thursday, June 15, 5:00 – 8:00pm
Orange County Regional History Center
Join the Orange County Regional History Center for Sally's Night to celebrate the wonder of the universe and honor women in space. This cosmic event is full of activities for the whole family. Featured speaker for the evening will be Dr. Kathleen B. Loftin, Center Chief Technologist from NASA.
FREE
Juneteenth 407 Weekend
June 16 – 19
Various Orlando Locations
A little bit of something for everything, to unify our community through supporting Black Business, igniting Black Excellence, and engaging good old fashion BLACK JOY!
Ticket prices vary depending on event.
Central Florida Juneteenth Celebration
Saturday, June 17, 12:00 – 10:00pm
Lake Lily Park
Celebrate Juneteenth at the Vibranium Central Florida Juneteenth Festival of Arts. Everyone is invited to experience African American culture, history, love, and vibes.
FREE
Rainbow Raptors
Saturday, June 17, 10:00am – 12:00pm
Audubon Center for Birds of Prey
Celebrate Pride Month with the Audubon Center for Birds of Prey! Enjoy a morning of rainbow enrichment for their raptors, family-friendly games and crafts, and a day to be yourself. Let's go birding!
FREE
Bazaar Botanica – Always Pride Market 
Sunday, June 18, 1:00 – 6:00pm
Ivanhoe Park Brewing
The 3rd Annual Always Pride Market is back and this time it's Western & Barnyard themed! So dust off your cowpoke boots and come dressed in your best western & barnyard attire! You can expect 40+ LGBTQIA+ shops and artisans, Local Food Pop-Ups, and Live Entertainment all day!
FREE
Things to Do in Orlando June 19 – June 25, 2023
Summer Solstice Yoga
Wednesday, June 21, 6:00 – 7:00pm
Center for Health & Wellbeing
Crosby Wellness Centers Yoga Instructors will lead you through 108 Sun Salutations in the beautiful and light-filled Center for Health & Wellbeing Commons. All fitness and yoga levels are welcome. This free program is open to the community, including Crosby Wellness Center members and non-members. Bring your mat, bring a friend, and enter the summer season with intention and strength.
FREE
Sunset at the Zoo: LGBTQIA+ Pride Celebration
Friday, June 23, 5:00 – 8:00pm
Central Florida Zoo & Botanical Gardens
Enjoy exploring the zoo, with music, food & more until the sun goes down! There will be your favorite pride vendors, food trucks, live music, and themed crafts for the whole family!
Tickets start at $6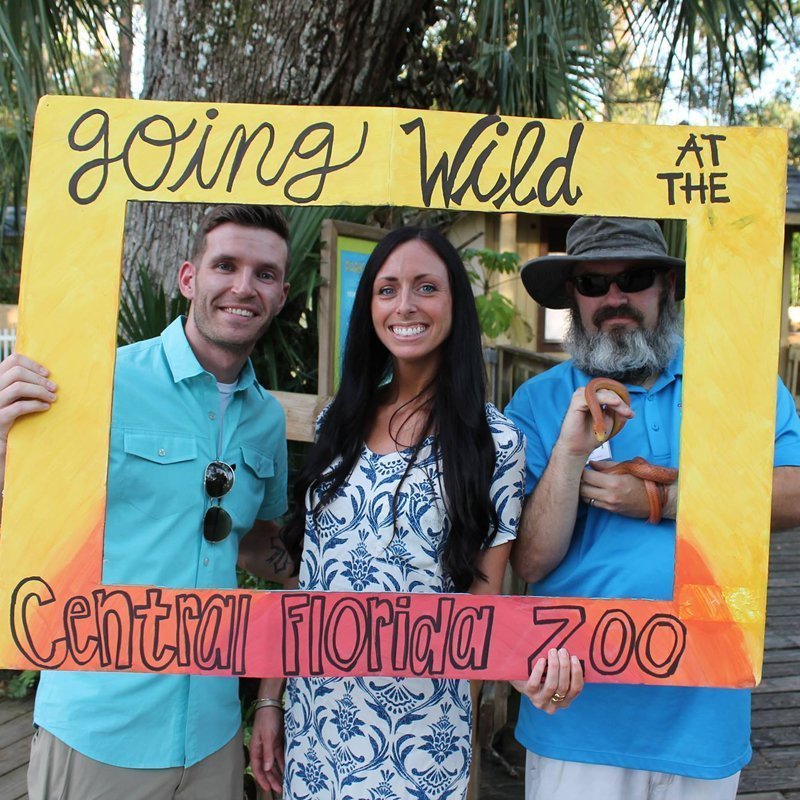 Velvet Sessions featuring Jesus Jones
Friday, June 23, 5:30pm
Hard Rock Hotel at Universal Orlando
Don't miss your chance to see British alternative band Jesus Jones when they rock the Velvet Sessions stage in the lobby of the exciting Hard Rock Hotel at Universal Orlando. Before the show, sip on specialty cocktails and sample passed appetizers (included with your ticket) as you mingle with fellow music fans in one of the coolest hotels on the planet. It's all included with your ticket!
Tickets start at $50
Orlando Brunchfest
Saturday, June 24, 11:00am – 4:00pm
Festival Park
Orlando Brunchfest aims to celebrate some of the best local restaurants serving up tasting size portions of the brunch items they do best. The event will also feature bottomless brunch beverages – Bloody Marys, Mimosas, Blue Chair Bay Rum Brunch Punch, and beer.
Tickets start at $40
Pineapple Festival
Saturday, June 24, 4:00 – 10:00pm
Lake Nona Town Center
This Puerto Rican-themed street festival inspired by the Festival De La Piña Paradisíaca includes live music, authentic food, live entertainment, and a kid's zone!
FREE
RuPaul's Drag Race
Saturday, June 24, 8:00pm
Dr. Phillips Center for the Performing Arts
Perception is not reality… Asia O'Hara, Bosco, DeJa Skye, Jujubee, Lady Camden, Laganja, Vanessa Vanjie and select finalists from Season 15 are unknowingly trapped in the Netwerq… Free your mind this summer at the world's largest drag production. 
Tickets are $39.50
Things to Do in Orlando June 26 – July 2, 2023
4th of July Fireworks and Events
4th Annual Camp Ivanhoe: Summer Camp for Adults
June 26 – July 2
Ivanhoe Park Brewing
Join this week of beer releases and camp activities as Ivanhoe Park Brewing hosts their 4th Annual Camp Ivanhoe! This is literally summer camp for adults, as they celebrate Ivanhoe Park Brewing Co. Day and host various events throughout the week.
Beetlejuice – The Musical. The Musical. The Musical.
June 27 – July 2
Dr. Phillips Center
Based on Tim Burton's dearly beloved film, this hilarious musical tells the story of Lydia Deetz, a strange and unusual teenager whose whole life changes when she meets a recently deceased couple and a demon with a thing for stripes. With an irreverent book, an astonishing set, and a score that's out of this Netherworld, Beetlejuice is "SCREAMINGLY GOOD FUN!" (Variety). And under its uproarious surface (six feet under, to be exact), it's a remarkably touching show about family, love, and making the most of every Day-O!
Ticket prices vary.
Evening Pop-Up Market in College Park
Wednesday, June 28, 5:00 – 8:00pm
Good Crowd
Visit Good Crowd uring the wine walk every month for a neighborhood market in College Park! Shop your favorite local makers, enjoy live music, and grab some yummy bites!
FREE
Summer Fun Days at Bok Tower Gardens
June 29-30
Bok Tower Gardens
Bok Tower Gardens are offering Wawa Summer Fun Days with complimentary admission on May 25-26, June 29-30, July 27-28, August 24-25, and September 28-29 2023. Pre-registration is essential to receive complimentary tickets. This complimentary offer is limited to four visitors per registration, and admission for the day is limited to assist with capacity issues. All members of the party visiting on Wawa Summer Fun Days will need to have a ticket to enter.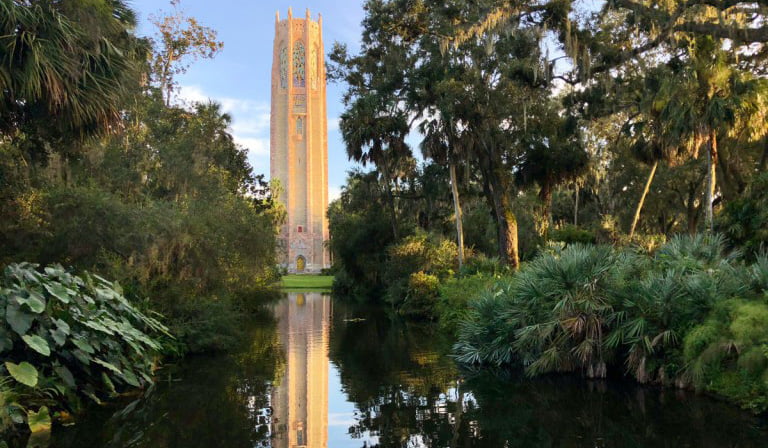 Rock Freedom & Fireworks Longwood
Saturday, July 1, 5pm – 9pm,
Reiter Park
Live music, food trucks, a full bar, vendors, and fireworks
FREE

View more 4th of July Fireworks and Events
More Ideas: Ongoing Orlando Events
Sunset at the Zoo
at 5 p.m. offers up fun until the sun goes down, including music, inflatable games, and of course the chance to see some favorite animals after the heat of the day.  Each event will include special entertainment, food trucks, Zoo Keeper chats and more. 
Last admission for each event is 7:30 p.m. Tickets are $6 per person when purchased online and $8 per person at the gate.
Dates and themes for 2023 are as follows: 
May 26—Asian American & Pacific Islander heritage  
June 23—LGBTQ+ Pride  
July 28—Black Heritage 
August 25—Native American/American Indian heritage 
September 22—Hispanic heritage 
Food for Thought Tours
Select Wednesdays – Wednesday, May 17 at 6:00 pm, Wednesday, June 7 at 11:30 am, Wednesday, June 21 at 6:00 pm, Wednesday, July 5 at 11:30 am
Second Harvest Food Bank
This tour goes inside an active warehouse and distribution facility with a focus on elevated hunger relief efforts in Central Florida.
FREE – snack included
Orlando Local Makers Pop Up Markets
Most Fridays and Saturdays
20+ local makers in the delightful backyard of The House on Lang in the Mills 50 neighborhood
Movie Mondays
A La Cart Orlando
Monday nights, 7pm or sunset (whichever comes first)
Enjoy a FREE outdoor movie every Monday evening while enjoying food for purchase from the resident food trucks. Sign up for A La Cart's email list to find out which movies are playing each week.
FREE Admission
Tasty Takeover in The Milk District
Tuesdays from 6:30-10pm
The Milk District – E. Robinson St
THE food truck block party in Orlando! Find it in The Milk District every Tuesday night behind the bars and shops of E. Robinson St.
FREE Admission
RELATED: How to Have an Orlando Food Truck Date
Last Wednesdays at A&H
Every 4th Wednesday of the month, 5:30pm – 8pm (June 28, July 26)
Art & History Museums of Maitland
Grab a drink, mingle, and discuss the art in our gallery every Last Wednesday of the month! Enjoy free admission and a cash bar after-hours.
Tibetan Meditation with Puja Madan
Second Wednesday of every month, 7:30pm
Timucua, 2000 S Summerlin Ave, Orlando, FL 32806
No prior meditation experience necessary. An open mind and heart will suffice. If you do however meditate regularly, this technique will deepen your practice.
Note: this is an alcohol-free event. The meditation is best practiced on a light stomach. Please dress comfortably.
CHWB Commons Co-Ops
First Wednesday of every month from 3 to 8 PM
Center for Health and Wellbeing
Local vendors and makers selling food goods, plants, self-care products, clothing, jewelry and much more
FREE
Sanford Art & Jazz Night | 3rd Thursdays
Thursday June 15, July 20, August 17, 6pm – 9pm
A special evening celebrating the arts, music & spirits at multiple venues! 
FREE
Piano Bar Show at Jewel
Thursday, Friday and Saturday Nights
Jewel Orlando
Dueling Piano players take the stage for a fun night of song requests and sing-alongs! Call (321) 444-5306 after 5pm to get your password for speakeasy entry.
FREE admission with password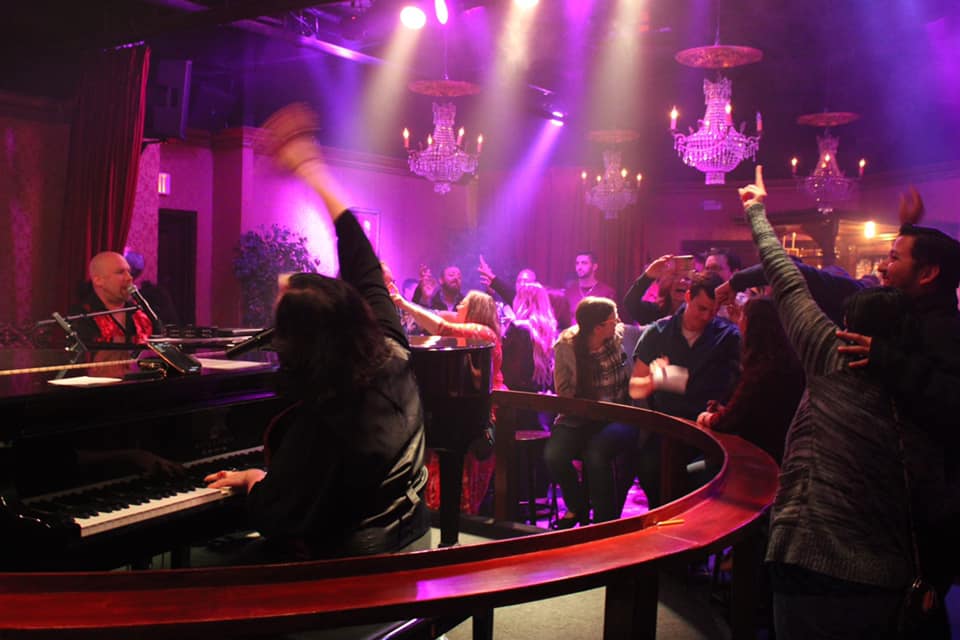 Weekends at the Winery
Saturdays and Sundays, 11am – 5pm
Lakeridge Winery
Head to this Central Florida winery's expansive vineyard green each weekend for delicious food, live entertainment, complimentary wine tastings/tours, and Lakeridge wines by the glass at the outdoor bar.
FREE admission
Check out multiple Farmers' Markets around Orlando every weekend.
Saturday Exhibition Highlights Docent-Led Tour
Every Saturday, 1pm – 2pm
Rollins Museum of Art
Docent-led tours of highlighted works from the season's exhibitions at the Rollins Museum of Art.
FREE
Painting With Primates
Chase Sanctuary and Wildlife Conservatory (Webster, FL)
Most Sundays, 10am
A memorable morning surrounded by some incredible endangered species. Lemurs and a local artist will help you paint a chosen picture on a canvass while sitting amongst the grandfather oaks that reside in a 5 acre open habitat. All materials will be included. This consists of paint, the canvass, easel, and brushes. Each participant will leave with their own work of art.
All participants must be 13 and over when painting with adult only.
Class lasts 2-3 hours in total
$75
Glassblowing Workshop for Two
Various dates and times
Orlando Glass Center
Get up close and feel the heat with this hand-on experience assisting a professional glassblower making between 2-4 items that you design. Choose the colors and melt them in, and assist the gaffer to blow, reheat, and shape each piece with a variety of tools.
2023 Highlights
Get those date ideas rolling with these great events in Orlando in 2023.
Take your pick of the endless options: a stellar concert lineup, Broadway shows, festivals to delight foodies, theme park happenings, sporting events, and so much more. 
RELATED: Best New Restaurants and Experiences for Couples in 2023
Orange County Library June Events
Orange County Library System invites everyone to celebrate LGBTQ+ Pride Month. 
Juneteenth events: Juneteenth honors the historic day in 1865 that enslaved people living in Galveston, Texas learned they had been emancipated.
June is also Caribbean American Heritage Month.
30th Anniversary Celebration Dinner
Friday, June 9, 5pm – 10pm
Christner's Prime Steak & Lobster
Now Taking Reservations 407.645.4443 or ChristnersPrimeSteakAndLobster.com
One hundred percent of the dining proceeds (excluding alcohol sales) on June 9, 2023, will be equally shared and donated to Aspire Health Partners and The Howard Phillips Center for Children & Families to aid in the greatest of needs for the area including mental health and support services for at-risk children and families.
Into the Woods
Only Florida Engagement
June 6–11, 2023, 1 p.m., 2 p.m. & 8 p.m.
Walt Disney Theater, Dr. Phillips Center

SPAMALOT
July 8 and 9
Walt Disney Theater, Dr. Phillips Center
SPAMALOT tells the legendary tale of King Arthur's quest to find the Holy Grail. Inspired by the classic comedy film, Monty Python and the Holy Grail, the musical also diverts a bit from more traditional versions of the legend.


Creative City Project announces new, immersive art, theater and music in their Fall/Winter 2023-2024 season. 
"Our community asked, and we have spoken," says Creative City Project Executive Director Heide Evans.  "We are beyond excited to officially announce our incredible Fall/Winter 2023-2024 season, which delivers both new, popular and always original experiences to the arts-loving and appreciating community of Central Florida.  We look forward to many new and returning faces seeing, hearing and experiencing all that Creative City Project has to offer."
 The Carnival – Where Orchestra Meets Circus
August 25-27, 2023
Following the success of 2022's "The Seasons," Creative City Project and Orlando Philharmonic Orchestra present this brand-new collaboration.  The concert features the music of French composer Camille Saint-Saëns' "The Carnival of the Animals."  Alongside the orchestral ensemble, Creative City Project curates a fantastical environment with high-energy acrobatic performances.
Location: To be announced
Happy Frights
(Select dates between late September and October 31)
Harry P. Leu Gardens, 1920 N. Forest Avenue, Orlando, FL 32803
Gather the entire family for a fun, family-friendly Halloween adventure throughout Orlando's Leu Gardens featuring exciting immersive worlds, live characters, food and trick-or-treating. 
Guests will meet a dancing bridge-troll, walk through a garden of sunflowers, explore a neon-light maze, climb up a giant hay-pyramid, celebrate Dia de Muertos and so much more – all while visiting nine trick-or-treat stations along the way.
This thematic experience starts off family-friendly during the early evening then transforms into something a little more spooky for adults later on in the night.
Keep reading for details…
Haunting Nights
(Select dates between late September and October 31)
Harry P. Leu Gardens, 1920 N. Forest Avenue, Orlando, FL 32803
Creative City Project brings to life an artful, exciting Halloween experience in the forests of Leu Gardens featuring immersive worlds, fun fall-inspired encounters and a few jump scares, plus fantastic seasonal food and drinks. 
Guests will be welcomed by a 10' tall jack-o-lantern, make their way past the bridge troll and into the forest of eyes, walk through a garden of sunflowers, journey through a neon-light maze, climb up a giant hay-pyramid, meet La Catrina in the Dia de Muertos world, and so much more.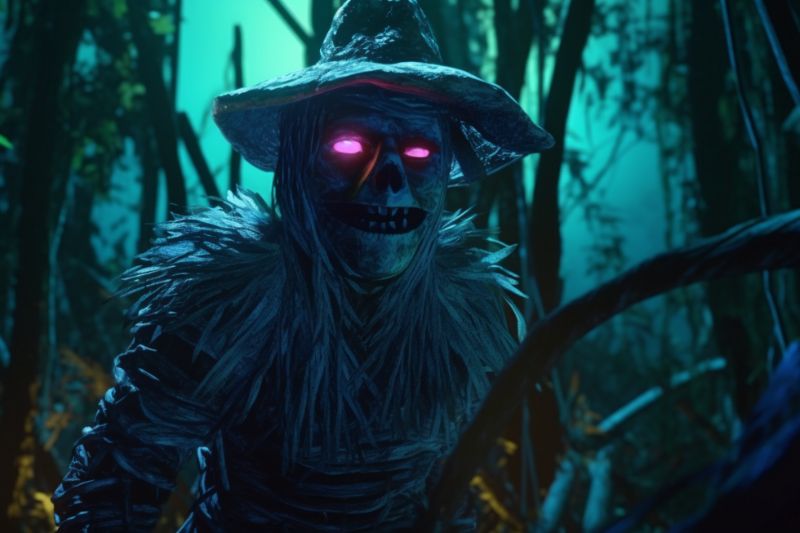 Dazzling Nights Presented by AdventHealth
(November 17, 2023 – January 6, 2024)
Harry P. Leu Gardens, 1920 N. Forest Avenue, Orlando, FL 32803
Back for its fourth year and bigger and more interactive than ever – Orlando's 50-acre Harry P. Leu Gardens transforms once again into a stunning winter wonderland featuring a million dazzling lights, shining forests, magical displays, music and beautiful sculptures during "Dazzling Nights" – a family-friendly adventure that gives guests the opportunity to embark on an unforgettable, interactive holiday experience. 
This year's favorite annual tradition features the return of popular immersive environments, plus, a brand-new, large-scale light show.  Elements include hundreds of hanging Moroccan lanterns, interactive pads that light up when guests jump on them, a forest with thousands of laser beams, a brand-new light show with 100, 10' light tubes synced to music, a 30' tree in splendid, shimmering gold, upgraded food and drinks, and, of course, snow.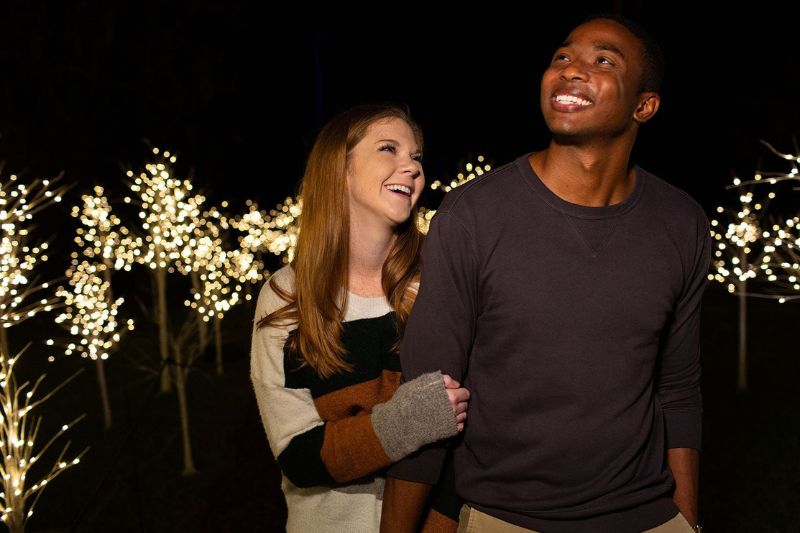 More 2023 highlights…
Dreamgirls
July 7 – August 6, 2023
Garden Theatre – Winter Garden
Meet the Dreams: Effie, Lorrell, and Deena, three young and talented African-American singers in the revolutionary 1960s. Dreamgirls will take you on a journey as the three friends embark on a musical roller coaster through the ruthless world of show business.
Only Season Ticket Packages are currently available
Formula 1-Style Go-Karting Is Coming to Orlando
September 9th – September 10, 2023
W Church Street, Downtown Orlando
Explore Hidden is proud to bring Formula Karting to W Church St for the first time. Formula Karting is an adrenaline-fueled event designed to bring out your inner speed demon and challenge your driving skills to the limit.
$60

Royal Philharmonic Orchestra
Edwin Outwater, Conductor
Bach Festival Choir
October 8, 2023
Steinmetz Hall
The Cleveland Orchestra
Karina Canellakis, Conductor
Seong-Jin Cho, Piano
February 4, 2024
Steinmetz Hall
Rotterdam Philharmonic Orchestra
Lahav Shani, Conductor
Daniil Trifonov, Piano
March 6, 2024
Steinmetz Hall
Academy of St Martin in the Fields
Joshua Bell, Conductor & Violin
March 22, 2024
Steinmetz Hall
P!NK – The TRUSTFALL Tour with GROUPLOVE and KidCutUp
November 18
Amway Center


Want your Orlando events listed here?
Learn more about advertising with us and submit your Orlando events to us.
Disclosure: Some, but not all, of the Orlando events featured in this post are hosted by our valued advertising partners.