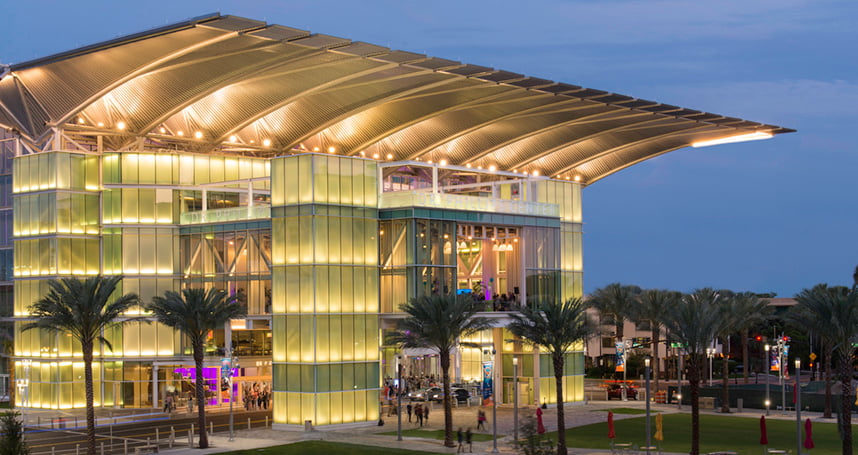 ---
OUR MONTHLY GUIDE TO THE BEST THINGS TO DO IN ORLANDO FOR DATE NIGHT
---
A new year brings a renewed outlook, goal setting, and a fresh start. Try something new and explore our city to start the year off right this month.
There's a lot on our curated guide of things to do in Orlando, so keep scrolling! It starts with event highlights for things to do this week, followed by our top picks for things to do in Orlando for the rest of the month. You'll also find an ongoing events section for even more ideas. Check back often as we add more Orlando events to this listing throughout the month.
For even more things to do in Orlando, check out these trending stories:

–> PS: Want to see your Orlando events listed here? Submit your event to us here.
Things to do in Orlando January 1 – 2
Yoga at the Brewery
Sunday, January 2, 10:30am
Ivanhoe Brewing
Shake of the Saturday hangover and rejuvenate yourself with Yoga at The Brewery every first Sunday of the month.
$10
Sabor Orlando: A Latin Experience
Sunday, January 2, 2022 4-11pm
The Keg Social
Spice up your Sunday at Sabor Orlando: A Latin Experience! The Keg Social is proud to host their first ever Latin party! Dance into the night with fun salsa & bachata classes and a live DJ. Get the full taste with their Latin-inspired food & drinks including tacos, mojitos and more. And as always, their unique games & activities are available all night long.
Access to this event is only $10 and includes a 30-minute game card!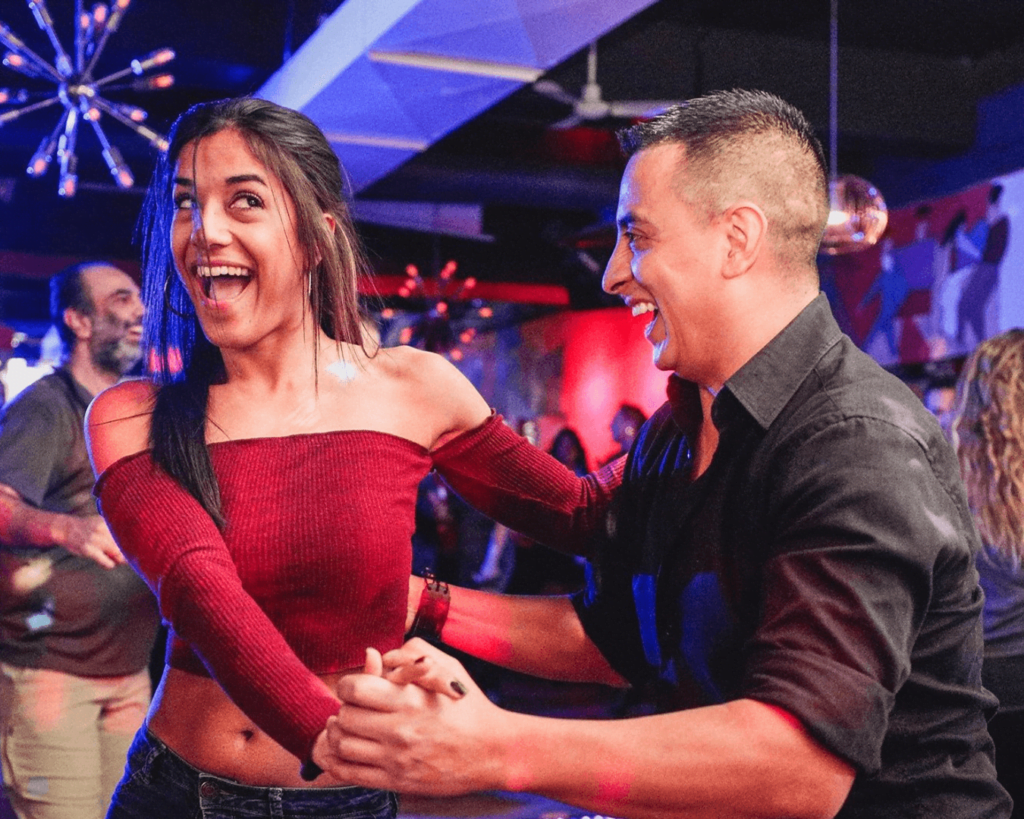 Night of a Million Lights
Through January 2
Give Kids the World Village
Stroll the 84-acre nonprofit resort, aglow with more than three million lights. Guests will experience a 360-degree dancing lights show, sparkling tree trail, 100 decorated villas, larger-than-life holiday-themed displays and more.
$25 – $40
---
Orlando Events January 3 – 9
2021 Sundance Shorts
Monday, January 3, 6:30pm
Enzian Theater
92-minute theatrical program of 7 short films selected from the 2021 Sundance Film Festival program, widely considered the premier showcase for short films and the launchpad for many now-prominent independent filmmakers for close to 40 years.
$12
Sweet Water Taste
January 5 – 22
Orlando Shakes
All hell—and a little bit of heaven—break loose when Elijah Beckford, a prominent Southern Black undertaker, approaches his white cousin and demands to be buried in "the family cemetery." First seen at Orlando Shakes as a PlayFest reading, this irreverent comedy takes a hilarious look at the modern racial divide as two families find the meaning in their shared history.
Winter Garden Wine Walk
Thursday, January 6, 6:30-9:30pm
Downtown Winter Garden
The Winter Garden Wine Walk, hosted by the Garden Choir, is a single-price admission event that includes a wine glass and printed guide to tasting spots positioned at local merchant locations. Each tasting spot has a sponsored winery and light food bites.
$15 – $35
Dinner in the Galleries with Artist Clyde Butcher
Friday, January 7, 6pm
Orlando Museum of Art
Enjoy a private dinner with renowned photographer Clyde Butcher in the exhibition Cathedrals of Florida: Masterworks by Clyde Butcher. The evening will include a served gourmet dinner in the presence of the artist.
$300
Three Kings Weekend
January 7 and January 8, 5:30pm
Cuba Libre
Cuba Libre will bring the magical tradition to guests joining the dinner and live music experience throughout the weekend celebration. Showroom dinner guests will be treated to a special surprise gift to take home and enjoy.
FAVO Motel Art Studios Open House
January 7 and 8, 5-9pm
FAVO Faith Arts Village Orlando
Explore 30+ artist studios during this monthly open house the first Friday and Saturday of each month.
FREE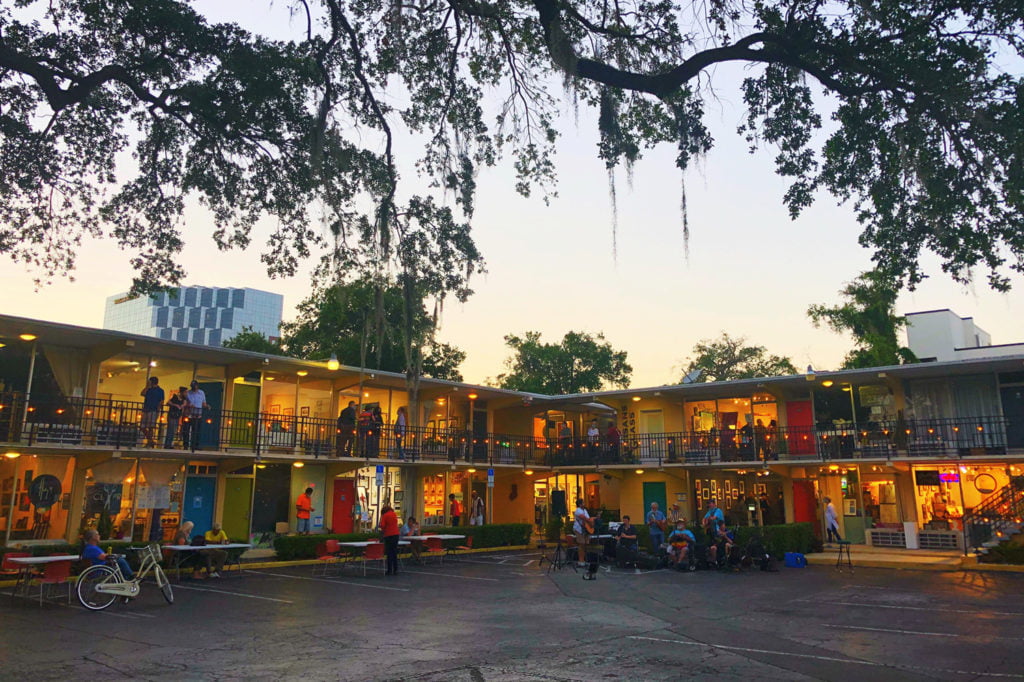 407 Food Fair
Saturday, January 8, 2-7pm
Ivanhoe Park Brewing Co
This monthly food & craft festival will be held the second Saturday of the month. Each month will feature a different food theme and you will be able to sample the food offerings from 8-12 food vendors and shop from local vendors all while enjoying the views and brews of Ivanhoe Park Brewing!
FREE Admission
Moon Goddess Night Market
Saturday, January 8, 6pm
Orlando Brewing
Night market featuring artisan vendors at the brewery.
FREE Admission
Dazzling Nights
Through January 9
Leu Gardens
3/4 mile journey of awe-inspiring light experiences including a million dazzling lights, shining forests, magical displays, music and beautiful sculptures.
$25
---
Things to do in Orlando January 10 – 16
Couples Cooking: Asian-Style Street Foods
Wednesday, January 12, 6pm (also offered January 27)
Publix Aprons Cooking School – Dr. Phillips
Try out this fun and interactive couple's class that's all about tasty Asian-style yakitori BBQ.
$110/couple
Thornton Park District 2nd Thursday Wine & Art Walk
Thursday, January 13, 6:30-9:30pm
Thornton Park District
Orlando's favorite reoccurring art night, with 20+ places to stop for a tasty libation along with art vendors, live music, DJ, artists and all sorts of fun! The cost of admission grants you a wristband glass and a map of all the participating drink locations. Glass pickup this month is at The Veranda at Thornton Park.
$10 in advance; $15 at the door
Rise & Shine
Friday, January 14, 7:30pm
Steinmetz Hall at Dr. Phillips Center for the Performing Arts
For the first show in Steinmetz Hall, an incredible lineup of regional artists will truly bring the Dr. Phillips Center vision, Arts For Every Life®, to the stage. More than 250 performers will come together for Rise & Shine—a one-of-a-kind, two-day showcase of diverse talent from across Central Florida.
$35 and up
Dr. Phillips Center Grand Celebration
Multiple shows and events January 14 – 26
Dr. Phillips Center for the Performing Arts
Celebrate the completion of Steinmetz Hall with a host of events and performances including Leon Bridges, Jennifer Hudson, Royal Ballet & Royal Philharmonic Orchestra and more.
Show prices vary
KINGS OF SOUL: MARVIN GAYE, SMOKEY ROBINSON, JAMES BROWN & MORE!
Saturday, January 15, 3:30pm and 7:30pm
Calvary Orlando
Guest conductor Kenneth Freed along with vocalists Chester Gregory, Darren Lorenzo and Michael Lynche will recreate the music of classic soul artists.
$35
Downtown Clermont Mega Food Truck Rally
Saturday, January 15, 4-9pm
Historic Downtown Clermont
Enjoy a selection of 20+ food trucks, wine and beer along with ​vendors & crafters and music from School of Rock! Stores will be open late for shopping.
FREE Admission
Observe the Moon Night
Saturday, January 15, 6-10pm
Emil Buehler Planetarium at Seminole State College
Join the Emil Buehler Planetarium and the Central Florida Astronomical Society for a FREE outdoor event. Telescopes will be setup to look at different areas of the Moons surface. Guests will have the opportunity to photograph the Moon using their phone using a special phone adapter. The event will be held in the parking lot adjacent to the baseball field and the planetarium.
FREE
The Foreigner Culinary Experience
Saturday, January 15, 7:30pm
The Heavy
The Foreigner provides its guests a multi-course omakase/menu confiance style dinner from Chef Bruno Fonseca and team, with an opportunity to live the inner workings of an active kitchen.
$135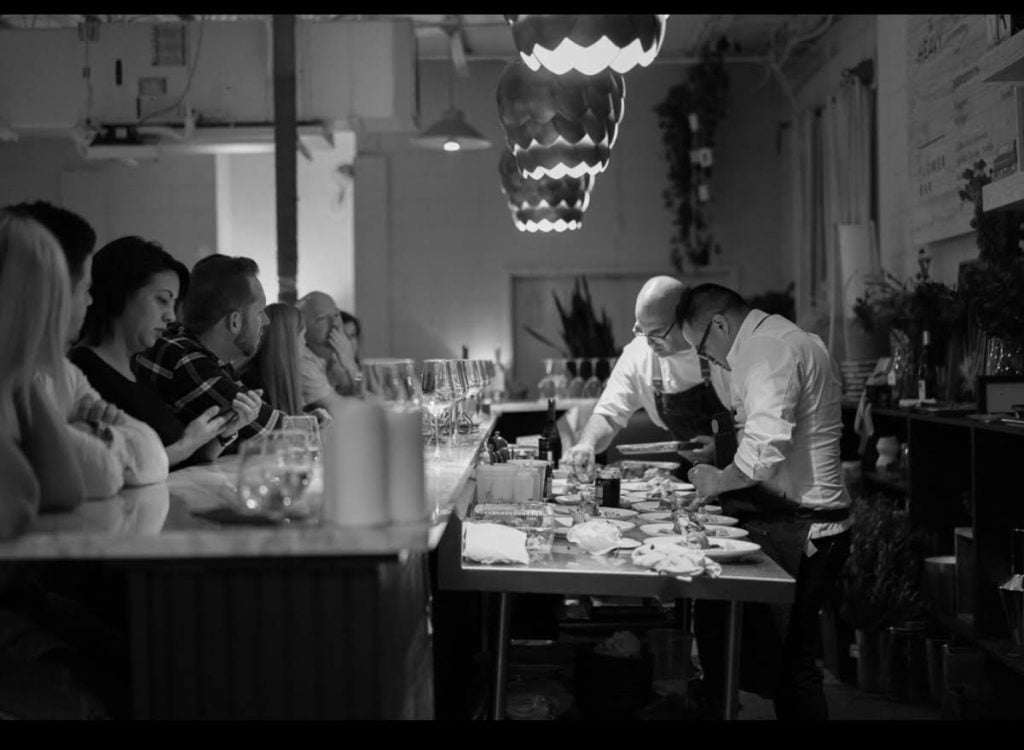 ---
Orlando Events January 17 – 23
Couples Cooking: Welcome to Peru
Monday, January 17, 6pm
Publix Aprons Cooking School – Dr. Phillips
Hungry for travel? Satisfy your craving during a night of world-class Peruvian-inspired fare.
$110/couple
Yoga at the Stadium
Wednesday, January 19, 6pm
Camping World Stadium
Enjoy a relaxing, socially distant evening on the field, complete with a 60-minute yoga session with a local instructor and a post-yoga happy hour.
$10
The Wine Down Show
Wednesday, January 19, 7:30pm
SAK Comedy Lab
Orlando's Best Comedy Club (7 years running) is now bringing you a Wine Down Wednesday event including "all you can drink" wine and a comedy improv show featuring top professional talent.
$25
Orlando Fringe Winter Mini-Digi-Fest
January 19 – 23
*ONLINE event – In-person festival canceled*
The Orlando Fringe Winter Mini-Fest is ALL digital this year featuring a fantastic lineup of digital shows available for you.
$3 for Fringe button; Show prices vary
Supper Club
Thursday, January 20, 7pm
The Heavy
5 course food and beer pairing with Chef Bruno Fonesca and Chef Bruno Zacchini
$75
Historic Downtown Clermont Wine Stroll
Friday, January 21, 6:30-9pm
Historic Downtown Clermont
Explore historic Downtown Clermont while sampling wine at various shops. Tickets will be available beginning at 5:30pm at Optima One Realty.
$20
Brew & View: 10 Things I Hate About You
Friday, January 21, 6:30-9:30pm
Ivanhoe Park Brewing Company
Break out your lawn chairs & blankets and enjoy the movie on the big screen!
FREE Admission
Yoga Under the Stars
Friday, January 21, 7pm
Orlando Brewing
Yoga Under the Stars, an all-levels-welcome yoga class led by ACROSARAH. Class includes a 16 oz. OB beer of your choice.
$12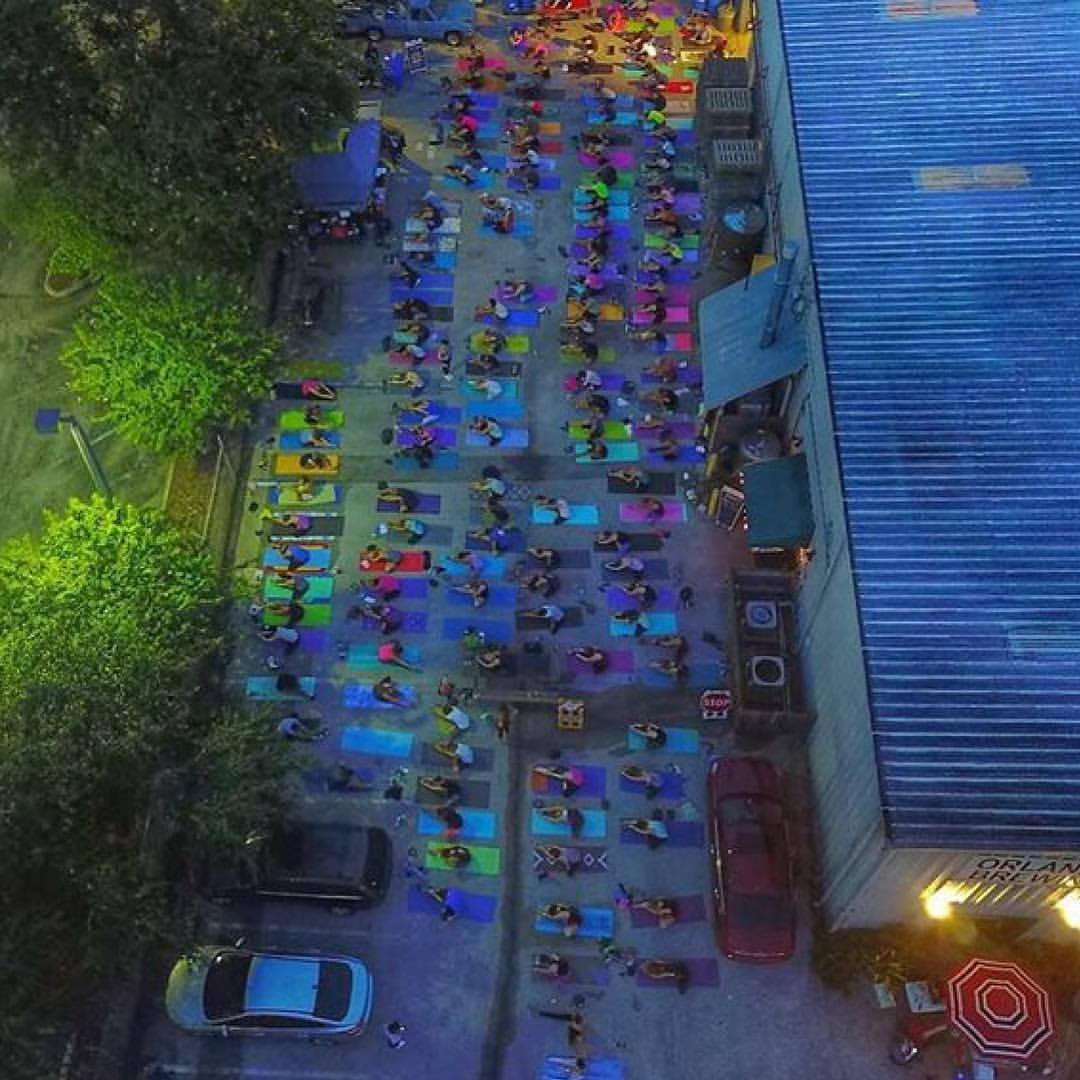 The Foreigner Culinary Experience
January 21 and 22, 7:30pm
The Heavy
The Foreigner provides its guests a multi-course omakase/menu confiance style dinner from Chef Bruno Fonseca and team, with an opportunity to live the inner workings of an active kitchen.
$135
Fabio's Table: Healthy Mediterranean Cuisine
January 21 and 22, 6 and 8pm
VINIA Wine & Kitchen
"Fabio's Table" offers guests the opportunity to enjoy an intimate multi-course, wine pairing menu hosted by VINIA owner Fabio Perricelli, during select Friday and Saturday nights each month.
$85; $125 with wine pairings
Otter Fest Craft Beer Celebration
Saturday, January 22, 2pm-5pm
Wekiva Island
Attendees 21 and older will be able to enjoy a selection of tastings from 16 different breweries. There will also be prizes and freebies, live music from junoSmile and an unbeatable outdoor location along the beautiful Wekiva River.
$30
Wine Wars Wine Competition
Saturday, January 22, 5pm
The Veranda at Thornton Park
WINE WARS is a competitive wine tasting event where even the loser gets to take something home.
$25 – $35
Winter Star Party
Saturday, January 22, 6-10pm
Emil Buehler Planetarium at Seminole State College
FREE outdoor telescope viewing event exploring the wonders of the night sky.
Constellation tours will also be presented at the beginning of each hour starting at 7 pm. The event will be held in the parking lot adjacent to the baseball field and planetarium.
FREE
Orlando Beer Week
January 22 – 29
Various Locations
Orlando Beer Week is a brewery-led week full of exciting events, beer releases, and a warm sense of community.
Menu prices vary
Pets on the Promenade
Sunday, January 23, 12pm-4pm
Promenade at Sunset Walk
Featuring live music and street performers, plus pet and family portraits from 12–4 PM, complete with custom backdrops.
Free
Things to do in Orlando January 24 – 31
Ain't Too Proud
January 25 – 30, multiple showtimes
Dr. Phillips Center for the Performing Arts
Ain't Too Proud – The Life and Times of The Temptations is the electrifying new smash-hit Broadway musical that follows The Temptations' extraordinary journey from the streets of Detroit to the Rock & Roll Hall of Fame.
$50
Live at Timucua: Ben Rosenblum
Thursday, January 27, 7:30pm
Timucua Arts Foundation
Award-winning New York City jazz pianist and accordionist Ben Rosenblum returns to Timucua. Please bring a bottled beverage to share.
$25
Michael Andrew and the Sinatra Sextette
January 27 – 29, multiple showtimes
Darden Courtyard at Orlando Shakes
Frank Sinatra is the subject for local legend Michael Andrew and this special sextette.
$60 table for two
Dinner with Booker T.
January 27 – February 6, multiple showtimes
Mad Cow Theater
The Central Florida premiere of a one-man show, written and performed by Darryl Reuben Hall, offers an inside historical look into the life of one of America's greatest orators, educators, presidential advisors, and leaders.
Ticket prices vary
Brew, View & Chew: Goonies
Friday, January 28, 6:30-9:30pm
Ivanhoe Park Brewing Company
The brewery will have food trucks & a movie in the parking lot for an amazing Friday Night out!
FREE Admission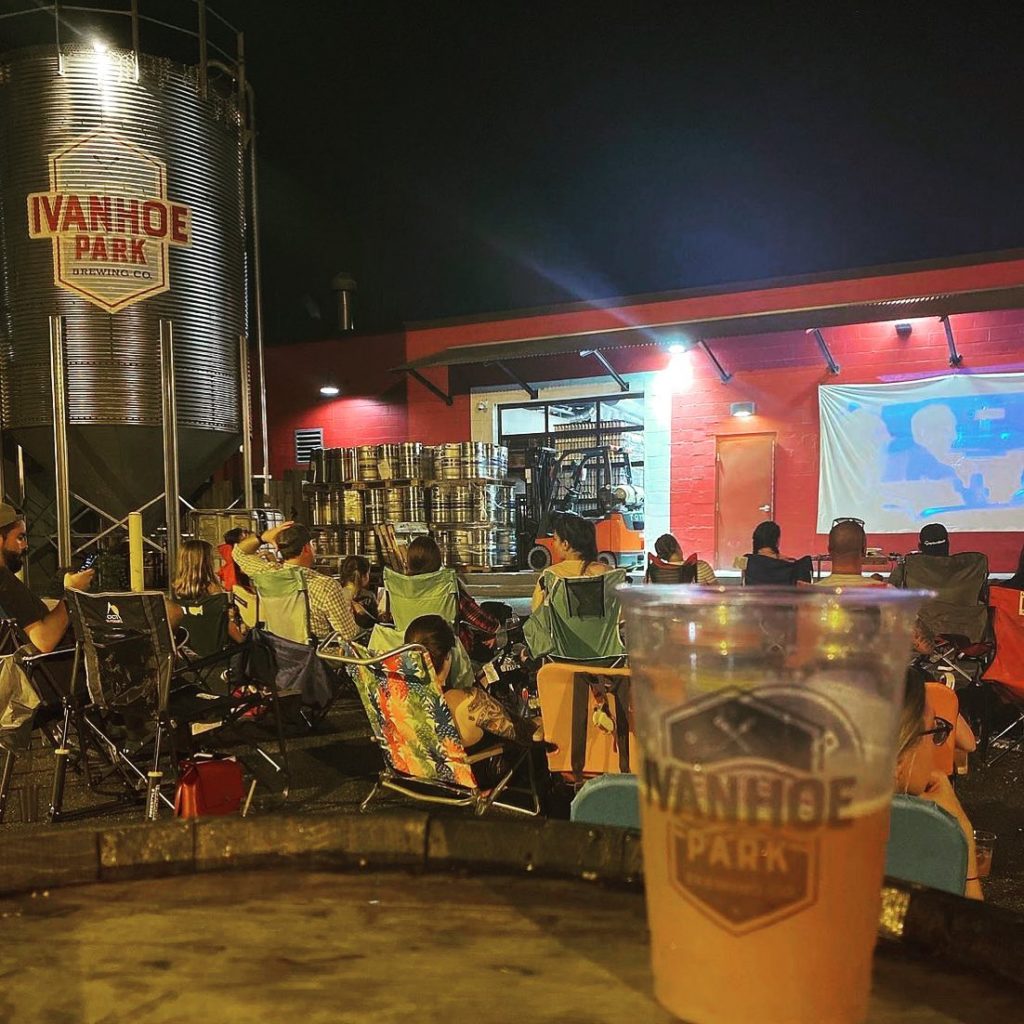 Diversitastic! Dining Experience – Punjab, India
Friday, January 28, 7pm
Curry Mantra Indian Cuisine
Guests will enjoy a unique full-course menu + drink along with live entertainment, stories about life in India, traditions and chef talk.
$49.95
The Foreigner Culinary Experience
January 28 and 29, 7:30pm
The Heavy
The Foreigner provides its guests a multi-course omakase/menu confiance style dinner from Chef Bruno Fonseca and team, with an opportunity to live the inner workings of an active kitchen.
$135
Dragons and Fairies
January 28 – March 6
Leu Gardens
Experience this moving story as live actors in beautiful costumes lead you on a 3/4 mile journey. Along the way, you'll encounter large-scale lighting installations, lots of surprises and animatronic dragons.
$25
4th Annual Sip n' Savor
Saturday, January 29, 12-5pm
ICON Park
Relax on The Lawn while enjoying samples of popular items from select tenant partners like Tapa Toro, Shake Shack, The Wheelhouse Market Food Hall and more. All guests who purchase a plate for $7 will receive 50 percent discount to ride The Wheel during event hours.
FREE admission; food prices vary
Florida S.M.a.S.H. Beer Festival
Saturday, January 29, 1-5pm
311 W Warren Ave, Longwood
The Florida SMaSH Beer Festival was created to celebrate the creativity and camaraderie of breweries in the Sunshine State & beyond! Each brewery must concoct a beer made from the same single malt and single hop. This limitation forces brewers to think outside the box while focusing on innovative flavor, outstanding quality, and technique.
$45
Poetry and Art Wine Walk
Saturday, January 29, 2-5pm
Audubon Park Garden District
Stroll through some of the APGD's favorite spots while tasting a variety of wines,while enjoying public art and poetry installations along the way.
Tickets go on sale soon
Science on Tap
Saturday, January 29, 3-8pm
Loch Haven Park
Craft beer connoisseurs 21+ are invited to hop(s) in for an evening of brews, food, and science while supporting a good cause!
$60 general admission; $90 VIP
---
More Ideas: Ongoing Orlando Events
Asian Lantern Festival: Into the Wild
November 19, 2021 – January 16, 2022
Central Florida Zoo
Experience the Zoo like you've never seen it before! See over 30 different, hand-constructed illuminated lanterns displayed around the Zoo on a 3/4 mile path.
$20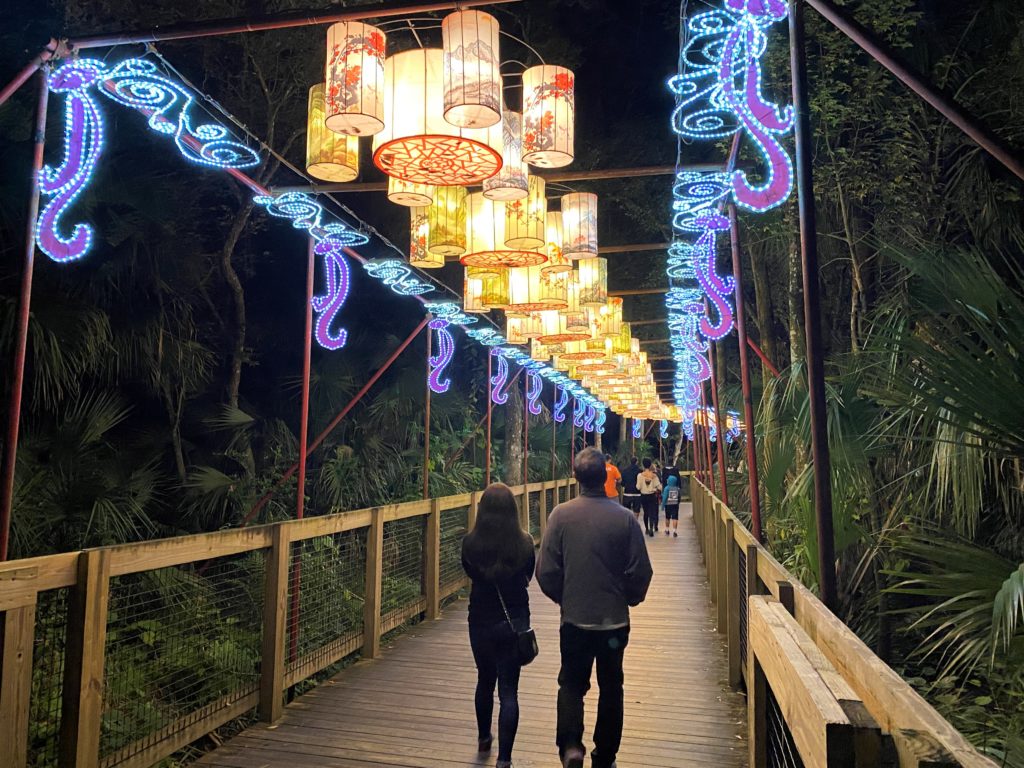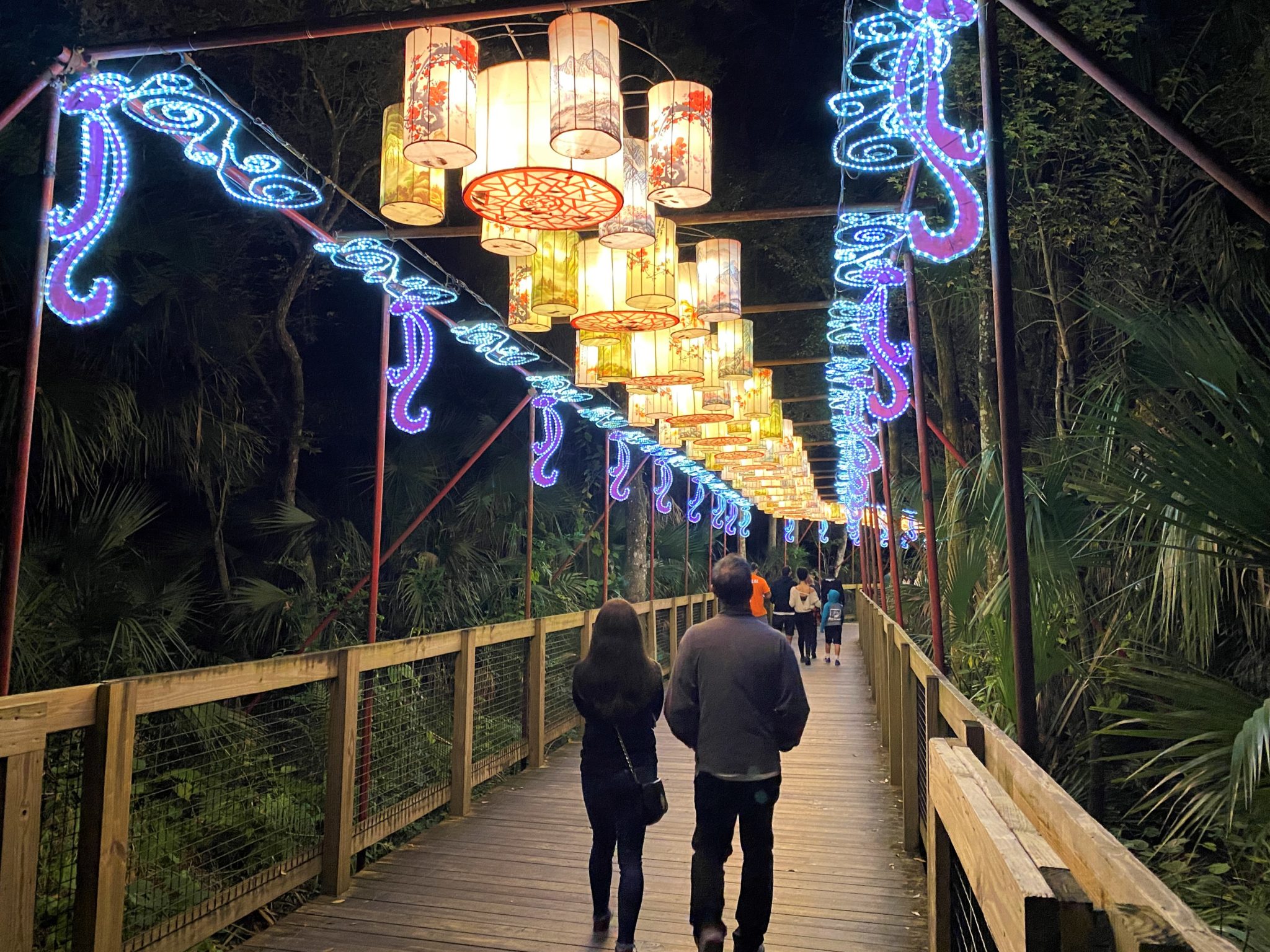 Orlando Solar Bears
Multiple home games through April
Amway Center
Enjoy a budget-friendly date night cheering on our local ECHL hockey team throughout the remainder of the 2021-22 season. Check out our tips for a perfect Solar Bears date night.
Tickets start at $17
Cirque du Soleil Drawn to Life
Multiple performance dates and times
Disney Springs
In this first-ever collaboration between Cirque du Soleil, Walt Disney Animation Studios and Walt Disney Imagineering, journey into a world where an animator's desk becomes the stage and drawings come alive. The show is a celebration of life, accentuated by the delightful, mesmerizing movements of Cirque du Soleil's acrobatic mastery.
Tickets start at $85
Orlando Magic
Multiple home games through April
Amway Center
Tickets from $19
Tasty Takeover in The Milk District
Tuesdays from 6:30-10pm
The Milk District – E. Robinson St
THE food truck block party in Orlando! Find it in The Milk District every Tuesday night behind the bars and shops of E. Robinson St.
FREE Admission
Related: How to Have an Orlando Food Truck Date
Tuesday Trivia
Tuesdays at 7pm
Hourglass Brewing
Head to Hourglass Brewing every Tuesday and join Kendra for some great trivia and brews!
FREE Admission
Piano Bar Show at Jewel
Thursdays from 8:30-10:30pm
Jewel Orlando
Dueling Piano players take the stage for a fun night of song requests and sing-alongs! Call (321) 444-5306 after 5pm to get your password for speakeasy entry.
FREE admission with password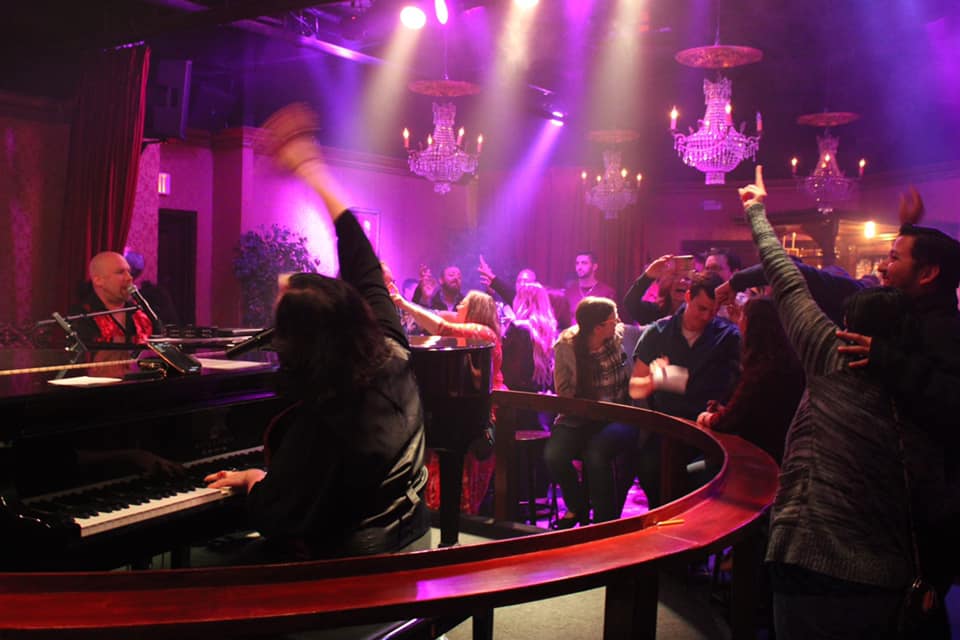 Free Friday Nights at the Morse
Fridays from 5-8pm through April
Morse Museum
Receive free admission every Friday night!
FREE Admission
Private Telescope Experience at OSC
Fridays and Saturdays through March 5, 8:30pm or 9:45pm
Orlando Science Center
Spend an evening amongst the stars with a private experience in Orlando Science Center's iconic observatory & planetarium!
$250 for up to 5 people
Related: New Private Stargazing Experience at Orlando Science Center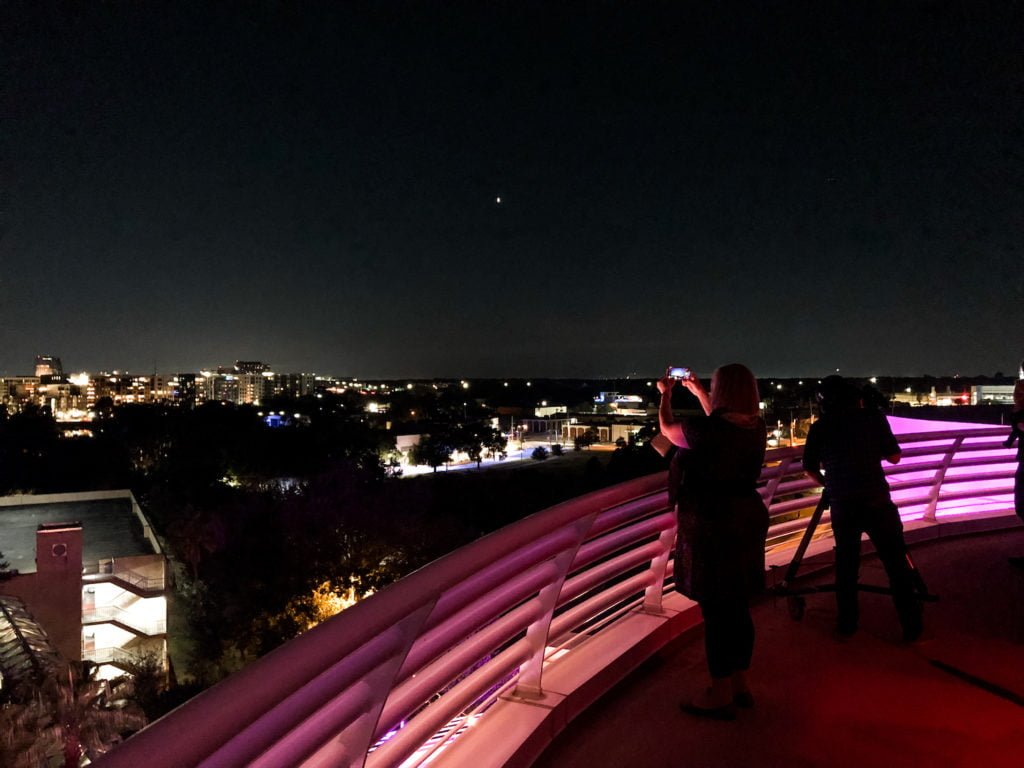 Winter Garden Farmers Market
Saturdays from 8am-1pm
Downtown Winter Garden
FREE Admission
Weekends at the Winery
Saturdays and Sundays, noon-4pm
Lakeridge Winery
Head to this Central Florida winery's expansive vineyard green each weekend for delicious food, live entertainment, complimentary wine tastings/tours, and Lakeridge wines by the glass at the outdoor bar.
FREE admission
Orlando Farmers Market
Sundays from 10am-3pm
Lake Eola Park
FREE Admission
Sunday Jazz Jam
Sundays from 5-8pm
Pilars Loft – Pilars Martini (Downtown Winter Garden)
A community-driven jazz interplay inspired by the 1940's and '50's 'old-school' hang. Each Sunday is unique because you never know what special guests including the best jazz talent in Florida-will drop in for the 'hang'.
FREE Admission
---
Road Trip: Events in Tampa Bay this month
Planning to head to Tampa this month? Here's a guide to the best Tampa Bay events this month from Tampa Bay Date Night Guide. If you're planning to bring the kids, check out this guide to family-friendly events and activities in Tampa Bay from our sister publication Tampa Bay Parenting Magazine.
Want your Orlando events listed here?
Learn more about advertising with us and submit your Orlando events to us.
Disclosure: Some, but not all, of the Orlando events featured in this post are hosted by our valued advertising partners.
Feature image credit: Dr. Phillips Center, photo by Steve Williams Photography