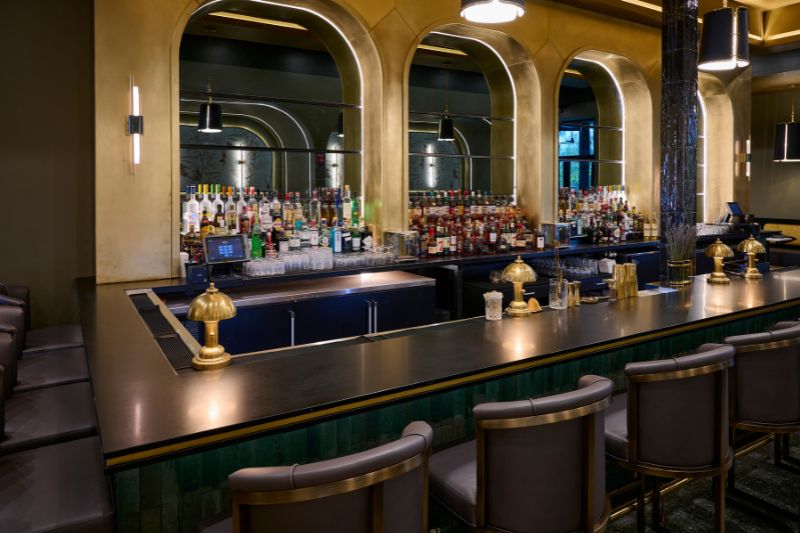 So many marvelous additions have come to Orlando so far in 2023, and things are looking bright for the rest of the year. Several new creative date night concepts are here and there are even more exciting new things in store. From new Orlando restaurants to exciting new attractions and experiences, these are the new Orlando date night ideas to try in 2023.
Updated regularly throughout the year, most recent update May 2023
New Additions to Pointe Orlando
Pointe Orlando has new venues in its current playful lineup. With more food to try and more experiences to have, The Pointe continues to be a must-try on International Drive.
JoJo's ShakeBar
Kavas Tacos + Tequila
Will to Escape
Earth Illuminated
Something sweet has arrived at Pointe Orlando. Full of nostalgia and fun, JoJo's Shake BAR is a fun date night spot or Girls' Night Out with decadent shakes, cocktails, mocktails, and sharable food.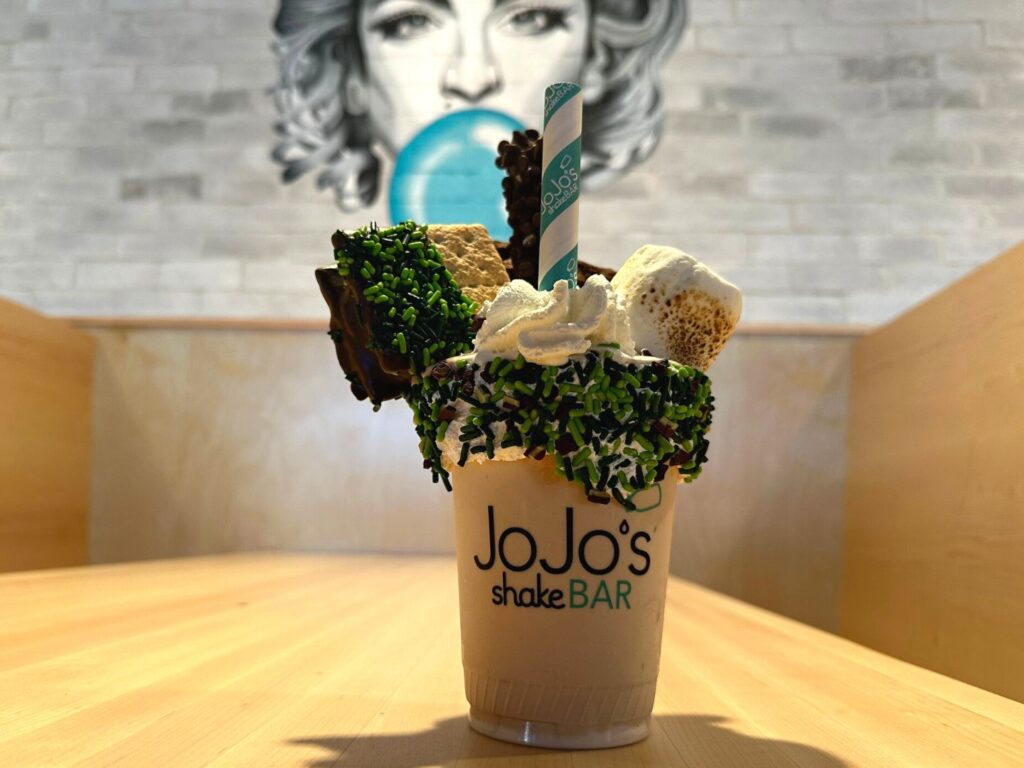 Kavas Tacos + Tequila officially opened on May 5, 2023 (Cinco de Mayo) at Pointe Orlando as a third offering from the founders of Taverna Opa and Tapa Toro. The menu features savory comfort food, fresh tableside experiences, and hand-crafted recipes that pay tribute to Mexico's rich culinary history.
New Orlando Restaurants and Dining Experiences
Orlando restaurateurs got even more creative over the past year. Food halls, breweries, pop up dining, and unique fusion concepts continue to dominate the foodie scene in 2023, so grab your sweetheart and enjoy a date night filled with culinary exploration.
New Food Halls & Markets
Slated to open sometime in 2023 is Maitland Social. This upscale food hall is near the Maitland City Center, which has become a popular gathering spot in recent years. Maitland Social is said to include Foxtail Coffee, Wave Asian Bistro (of Mount Dora fame), and Urban Body Works.
Three new seafood concepts arrived at Plant Street Market towards the end of 2022.
Bruno's Oysters, a new concept from Bruno Fonseca, now serves raw, broiled, and roasted oysters, as well as smoked and preserved seafood items. Bruno's Oysters opened earlier this month. Oysters and Crooked Can beer? We're in.
Jacksonville's Norikase, a Japanese restaurant known for its 17 course omakase tasting menu, brings a casual eight-seat concept called Norigami to Plant Street Market. The menu is developed by Chef David Tsan of Soupakase, Morimoto Asia, and Kabooki Sushi fame.
Finally, Bento Sushi + Poke has opened a stall in Plant Street Market, with sushi rolls and poke bowls.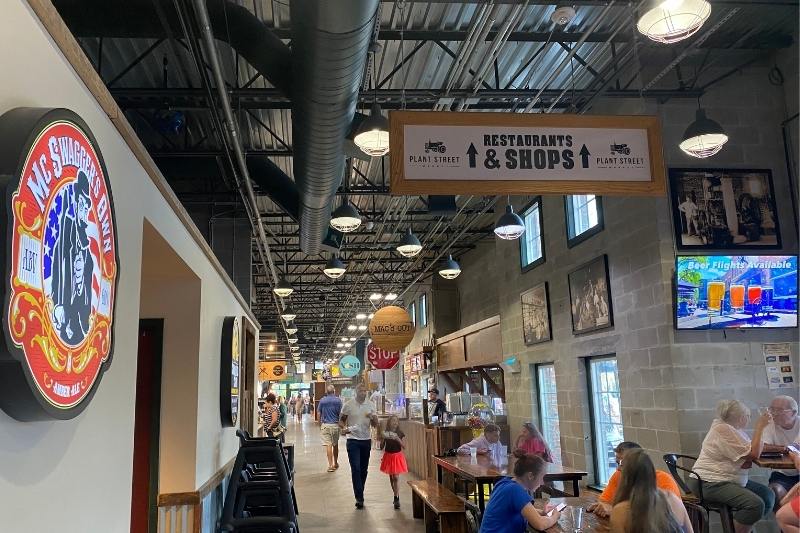 Brew Theory is getting ready to open the Brew Theory Marketplace. This 12,000 square foot food hall will arrive at Apopka City Center. Opening summer 2023, the food hall will feature food, retail, and beer and bar offerings, all hosted in a beautiful space that invites couples and friends to stay a while and enjoy the best Central Florida has to offer.
Related: A Beer Lover's Guide to Breweries in Orlando
A New Take on Local Favorites
Throughout Orlando, beloved food concepts and restaurants continue to evolve in interesting ways.
One of our favorite indulgences in Orlando is Phat Ash cookies. This locally grown cookie company is now offering favorite Phat Ash varieties at Foxtail Coffee's East Colonial location.
Now open in historic downtown Sanford is The Wildflower cocktail bar. This favorite spot in Baldwin Park will now have a second location in Sanford, at Magnolia Square.
Popular food truck Smoke & Donuts opened its first brick and mortar location in the Milk District!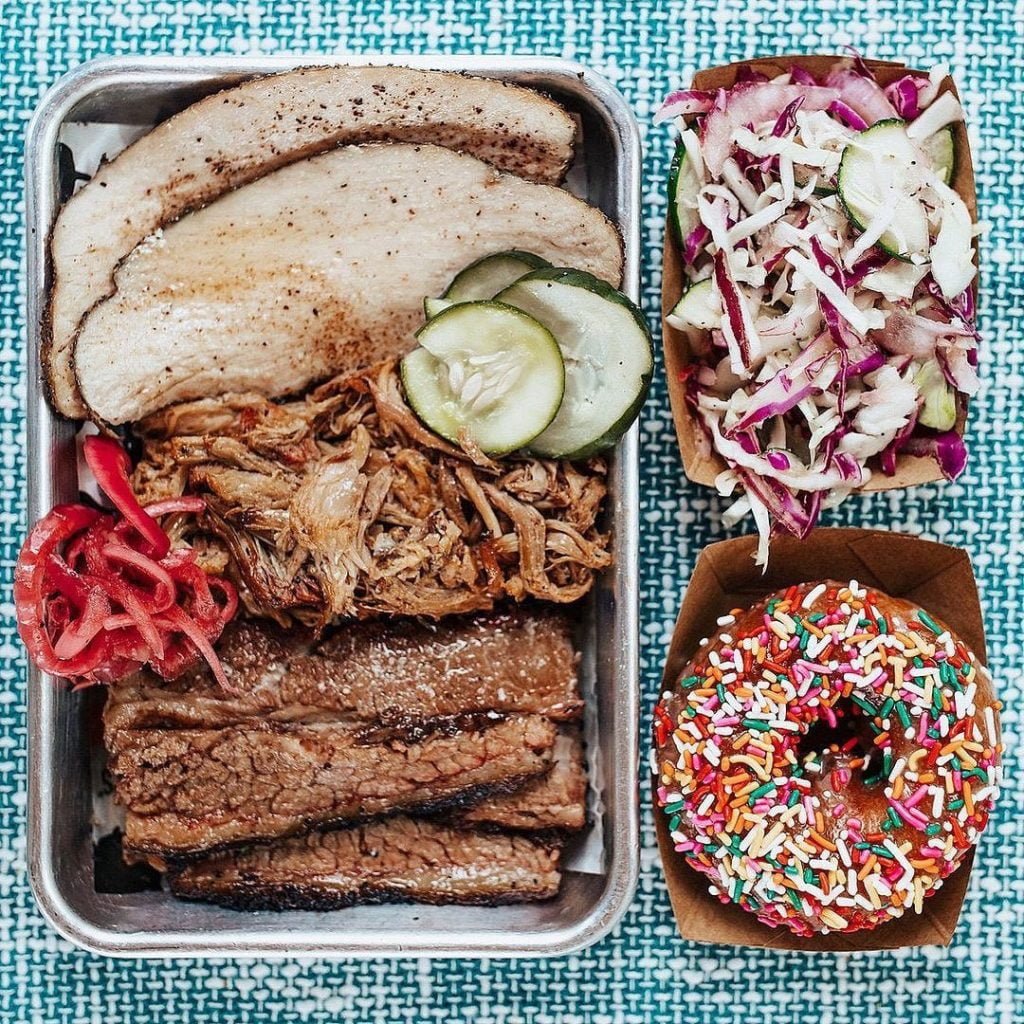 A much-anticipated collaboration between Pig Floyd's Thomas Ward and Al Palo of Stasio's Italian Deli opened in the Mills 50 district on April 18, 2023. Pigzza features Italian staples like pizza and lasagna, all crafted with Ward's signature smoked meats.
Yugiri Ramen Project as well as Sweet and Salty Island Grindz have set up shop in Henry's Depot as of November.
Popular ice cream spot, Greenery Creamery now has a Filipino – American Ice Cream spot, and it is gorgeous. Sampaguita Ice Cream is on East Colonial, and it is absolutely date-worthy.
Fine Dining
Ruth's Chris reopened in a beautiful new space in Winter Park Village. The Village itself is undergoing a massive renovation. And a new Tommy Bahama Restaurant & Marlin Bar will open in Winter Park Village soon too!
Kaya just off of 50, near Thornton Park and Mills 50 is a must-do in 2023, if you're up for a cultural experience. Kaya provides a casual fine dining experience with delicious Filipino fare. The cozy bungalow is a lovely setting for date night.
Norman Van Aken – regarded as the Founding Father of New World Cuisine, is excited to announce that his namesake restaurant, NORMAN'S, is officially open in the Dellagio Town Center. The renowned chef has cooked alongside culinary giants such as Julia Child, Ferran Adrià, Anthony Bourdain, and his dear friend the late great Charlie Trotter, among many others.
Feature image of this blog post from NORMAN'S.
Cocktails + Sweet Treats
The newest tiki bar in Orlando is Permanent Vacation in Maitland. We absolutely loved our first visit here and plan to visit again. Check out reservation info and what you need to know to visit Permanent Vacation tiki bar.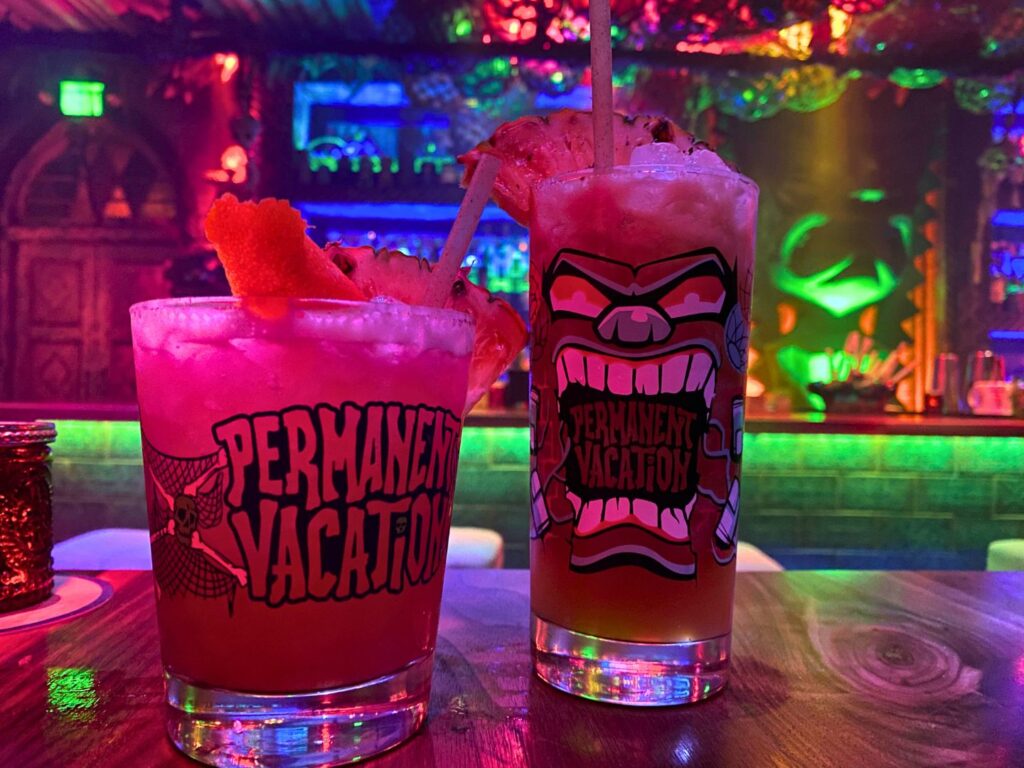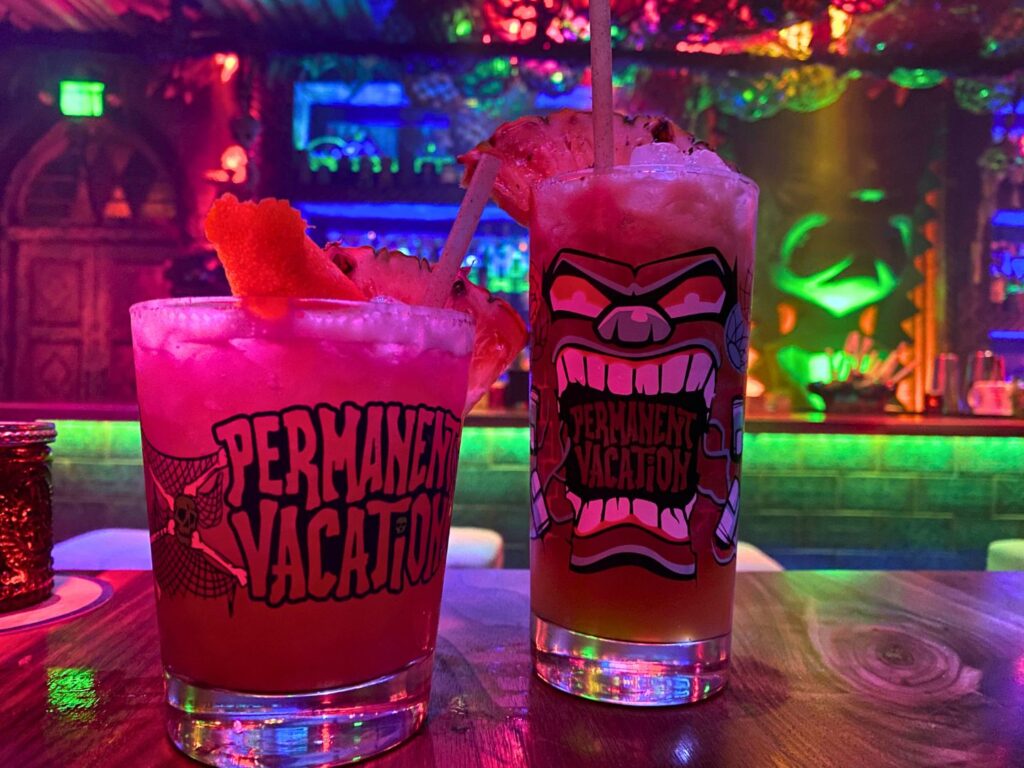 Just opened in Winter Park is Forward/Slash tasting room. Blended for the discerning whiskey lover and the newly converted – FORWARD/SLASH is whiskey meant to be savored, not stashed away.
Head to one of our favorite resorts in Orlando, the Walt Disney World Swan and Dolphin for an awesome new restaurant in Orlando. Rosa Mexicano is known for elevated Mexican cuisine. With multiple locations in the northeast, this popular date night restaurant now has its first Orlando-area location at the Walt Disney World Swan and Dolphin, and is now open!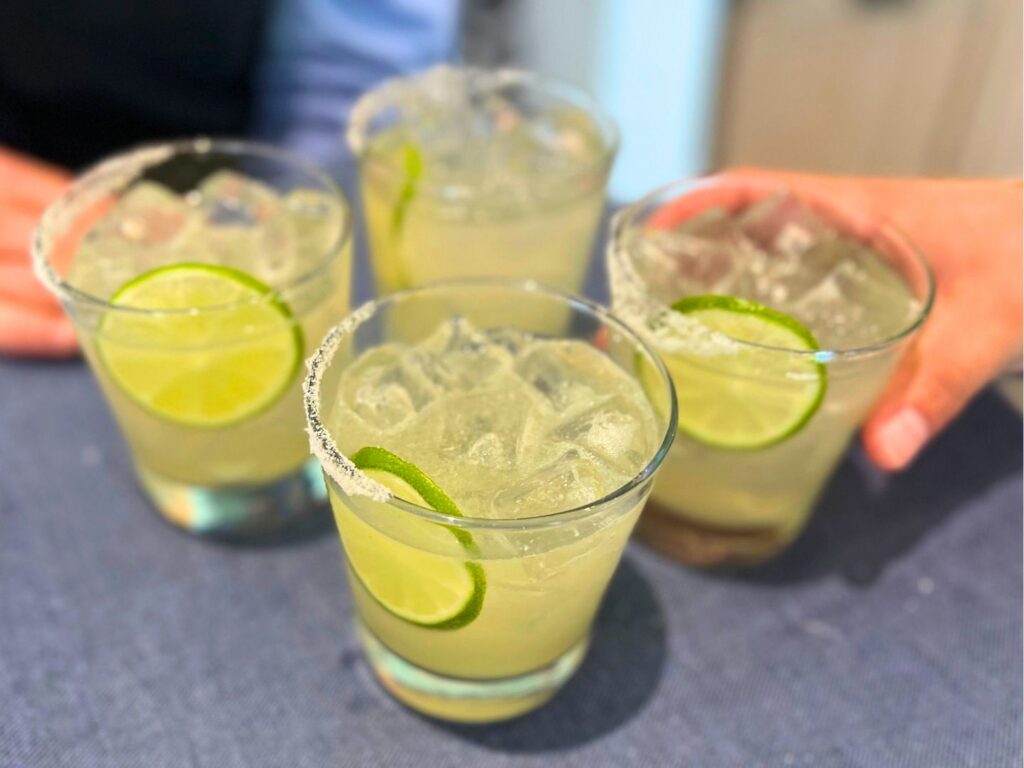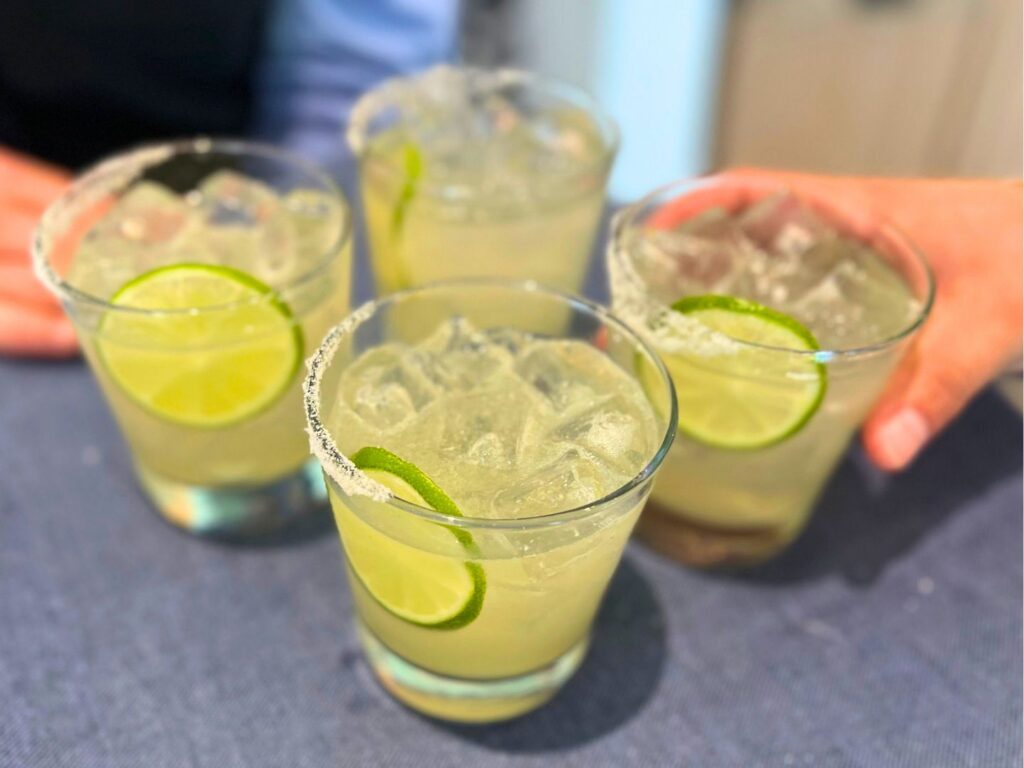 Related: Plan an Epic Crawl at Walt Disney World Swan and Dolphin
Winter Park Village is undergoing a massive renovation and reimagining. One of the new places to grab dessert in Orlando will be Jeni's Ice Cream. The ice cream you'll find here is decadent and chef-driven. The rich, gourmet flavors are definitely date-worthy.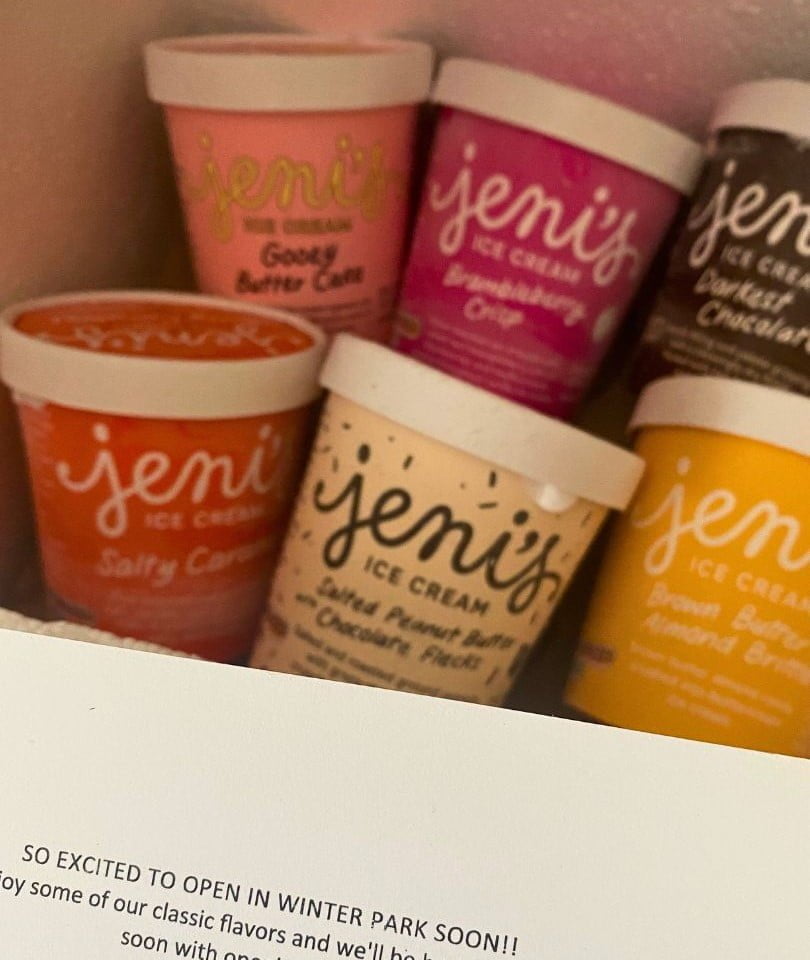 A must-do date night spot opened in December in the Mills 50 area, near Colonialtown. The Moderne Bar and Grill exudes date night vibes even as you drive by. Inside you'll find a sultry atmosphere.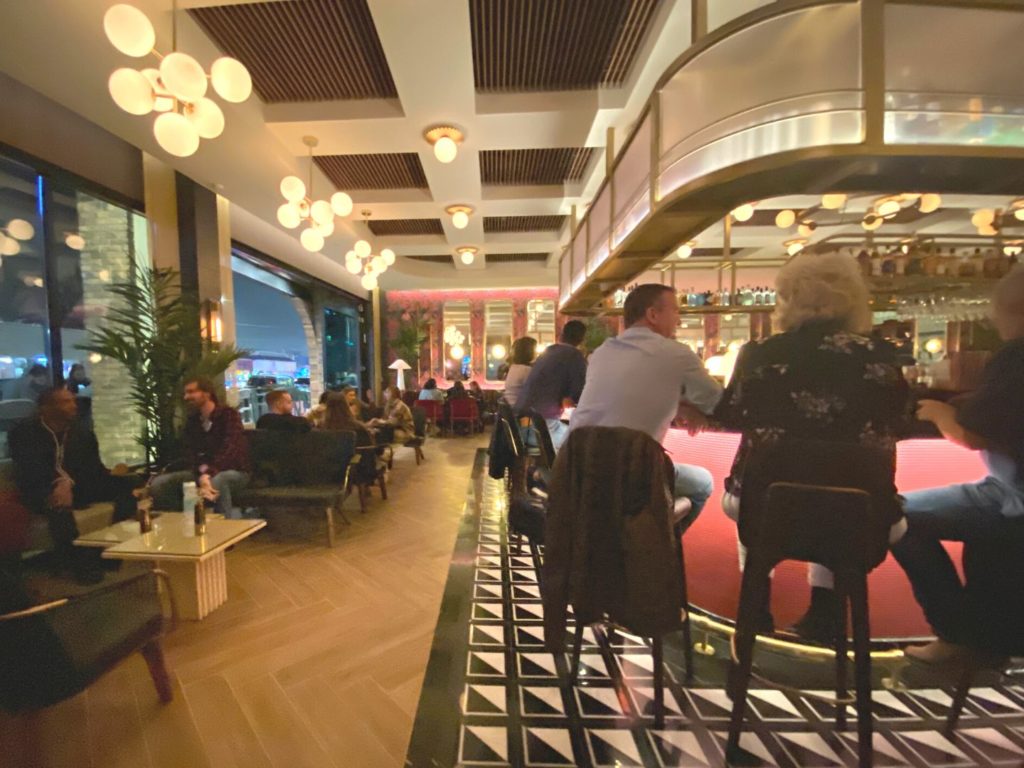 You'll find craft cocktails and an impressive sake selection at this Asian fusion bar and eatery. The food menu is equal parts small plates, fresh Asian fare, and a few legit pasta dishes to satisfy a hearty appetite.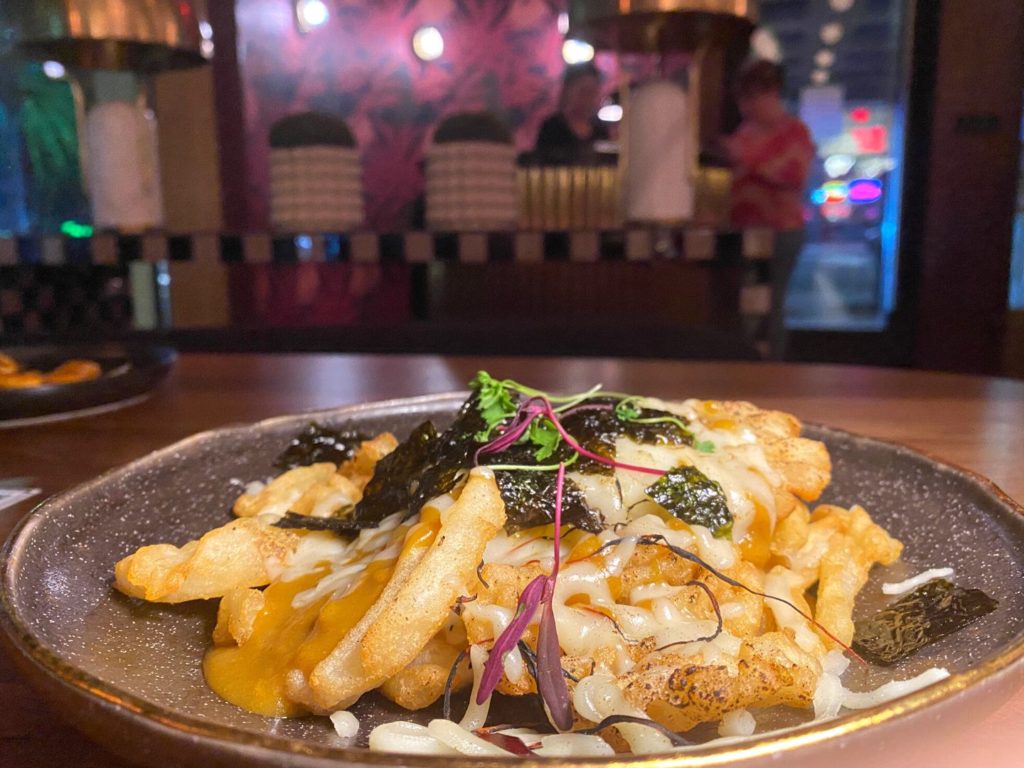 Otto's High Dive, a new elevated cocktail bar with the coziness of your favorite local dive, is now open in the Milk District. Former Ravenous Pig mixologist Justin Levaughn is behind the Old Florida style bar menu, with fun signature drinks like a guava pastelito-inspired cocktail. Expect modern takes on classic drinks, plus local craft beer and scratch-made Cuban-inspired small plates.
A stunning new bar called The Bellhop is now open downtown, on the bottom floor of the historic Angebilt Hotel. The bar is designed by former Walt Disney World Imagineers and has a glamorous vintage hotel lobby feel, with a gleaming wood bar, glass and feathered chandeliers, leather chairs and plush lounge seating, a display of brass hotel keys, and more. The space functions as a moody coffee bar by day, and an elevated cocktail lounge by night.
Local favorite, The Courtesy is now reopened in its beautiful new location in Winter Park. Enjoy craft cocktails and an exclusive new menu from Swine and Sons, called Swine Bar.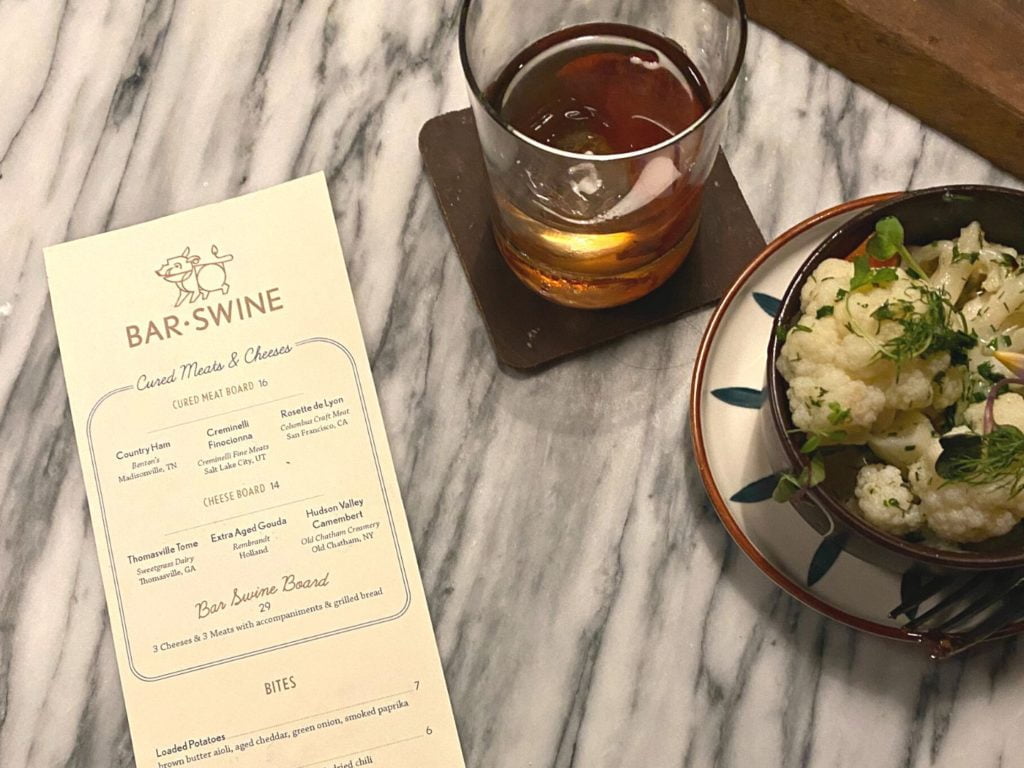 READ MORE: 18 Unique Bars in Orlando
Also in downtown Orlando, a new Mexicano restaurant, Taco Kat has opened with a speakeasy attached.
Orlando Restaurants Opening Additional Locations
Several beloved local restaurants opened additional locations in 2022. Others are on the horizon for 2023.
Here's a quick peek at some of the goodies in store.
Farm & Haus opened in the old Cafe de France space in Winter Park
Proper "listening lounge" is now open in downtown Orlando
The Nauti Lobstah recently opened in Apopka serving authentic New England style seafood
Sushi Sake hails from the Miami area and is now open on Orlando Ave in Winter Park
The Mongolorian BBQ has been long delayed but will hopefully open in Colonial soon
Pig Floyd's Urban Barbakoa will open a second location this year in Winter Park, in the old Bubbalou's space
Sixty Vines will open a second location in Plaza Venezia in Dr. Phillips, in the former Roy's Restaurant space, in 2023
Colonial Lanes will be reborn as Primrose Lanes Restaurant and Bowling Club. Drink, dine and bowl with 8 lanes of fun, plus a dining space helmed by some familiar names from Orlando's culinary scene. Chef Nick Grecco (Cask & Larder, Black Bean Deli) will develop the menu, and you can get your cocktail fix from the Robinson Room, who will operate a second location onsite. Consider us bowled over.
---
What's New at Orlando's Theme Parks
2023 is a fantastic year for our local Orlando theme parks and attractions! Several new rides, restaurants, and experiences are coming
New Experiences at Walt Disney World
Walt Disney World wrapped up its 50th anniversary celebration – but more is in store. Take a peek at some of the new restaurants at Disney, and Disney recently reopened Fantasmic! with all-new sequences.
Guardians of the Galaxy: Cosmic Rewind is now open at EPCOT as one of the longest-enclosed coasters in the world. And TRON Lightcycle Run at Magic Kingdom just debut, as well as Moana: Journey of Water at EPCOT is debuting very soon.
One of our sibling sites, Tampa Bay Parenting has a full rundown of all the New Rides and Shows Coming to Walt Disney World.
What's New at Universal Orlando
2023's Universal's Mardi Gras starts in early February with a new way to participate in the parade and ride a float. The Holidays at Universal Orlando are in full force. Harbor Nights at the Loews Portofino Bay Hotel returned. And fan-favorite event Hard Rock's Velvet Sessions is back too.
Illumination's Villain-Con Minion Blast is coming to Universal Studios in the summer of 2023. Work continues on the resort's upcoming Epic Universe park, which is planned to open by 2025.
New Coaster(s) at SeaWorld Orlando
SeaWorld Orlando's brand-new Ice Breaker coaster debuted one year ago. The ride features multiple forward and backward launches, a 100 degree "beyond vertical" drop from a 93 foot spike, and a top speed of 52 MPH.
The World's First "Surf Coaster" called Pipeline debuted in May 2023 and it is awesome!! This roller coaster is unlike anything in Orlando. You're actually standing up as you twist and turn!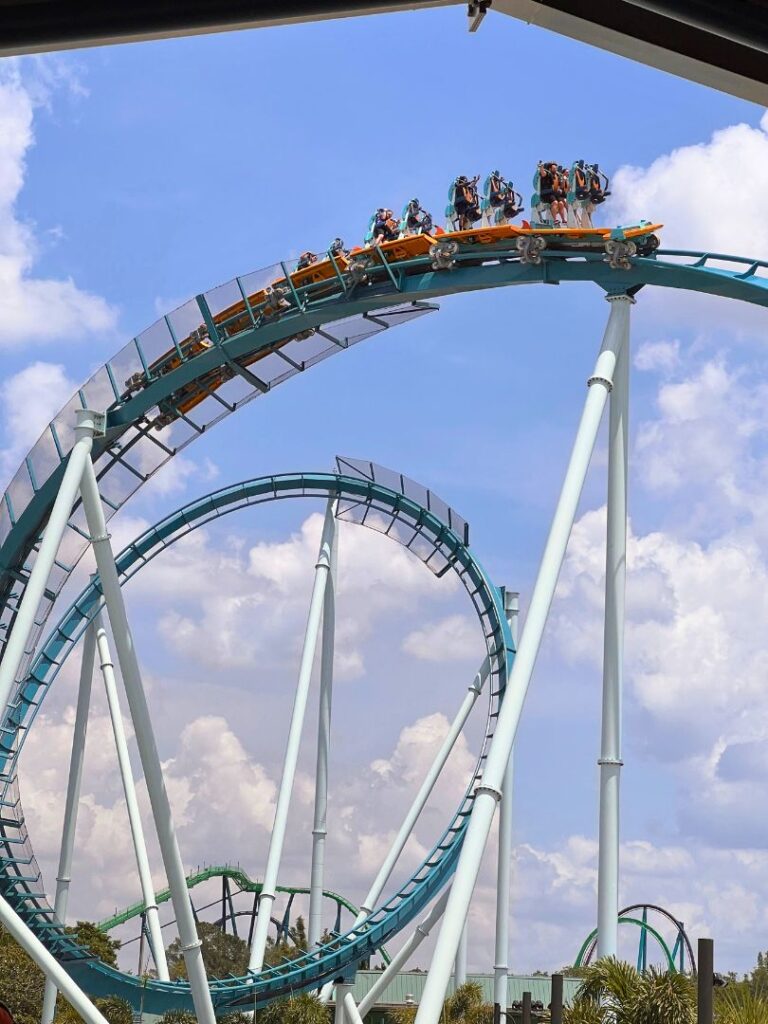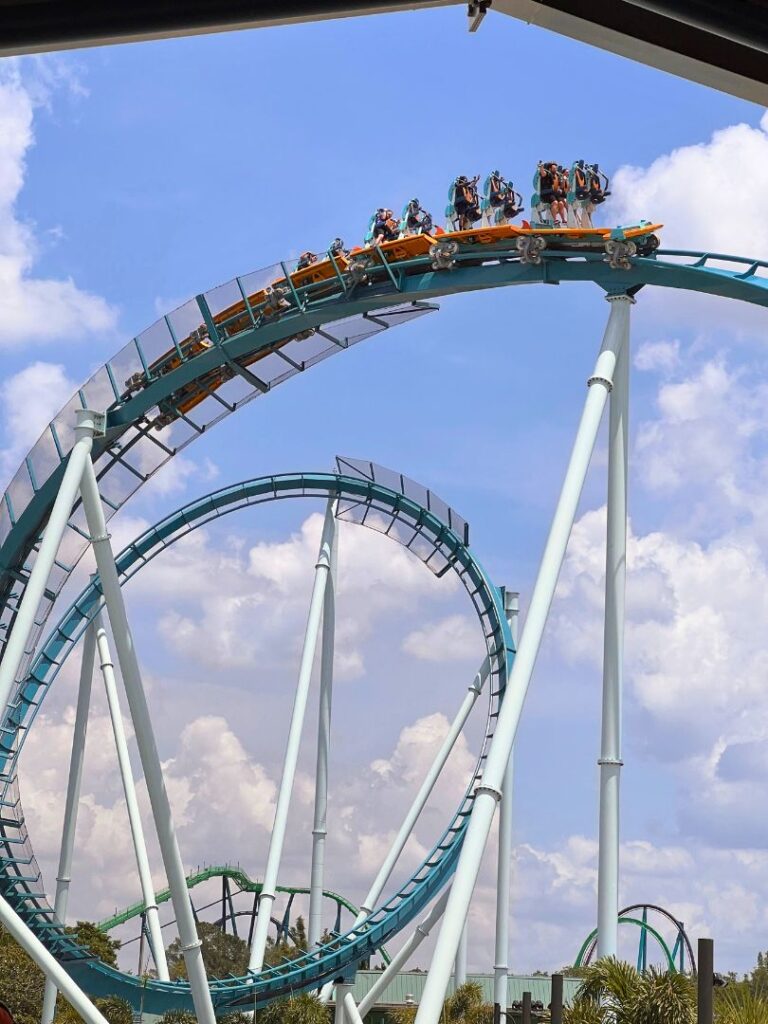 ---
New Arts & Culture Experiences
The arts continue to flourish in Orlando. Judson's, an intimate cabaret-style space, is expected to open in early 2023. With cozy seating, tables and a capacity of 125 to 175 people, this "music room" is perfect for savoring an intimate musical performance with your sweetheart.
Related: Tips for a Broadway in Orlando Date Night
Fringe Orlando has a new permanent home with ArtSpace. This art space in downtown Orlando replaces the former Mad Cow Theater.
Cirque du Soleil – Drawn to Life premiered at Disney Springs in November 2021, replacing La Nouba. And new segments were added in early 2023. This imaginative new adventure transforms the stage into a giant animation table where the art is literally brought to life via dazzling choreography, daring feats, and a timeless soundtrack worthy of the Disney name. The show's unique combination of storytelling, Disney animation, acrobatic acts and other inspiring performances have drawn rave reviews from day one.
Art² (Art Squared), a new interactive art park, is slated to open in downtown Orlando (E Robinson St. & N. Orange Ave.). Plans for the urban park include a two-story shipping container structure, food trucks, picnic tables and hammocks, a stage, an art gallery, a café and a 19×10 foot LED video wall used for art, events, streaming festivals, and movies. The installation will host both free and ticketed events throughout the year and welcome everyone to share in Orlando's community vibe.
More info will be coming soon.
AREA15, a "Wanderland of Art, Music & Entertainment" based out of Las Vegas, is projected to open an Orlando location in 2024. This multifaceted, immersive art venue is intended to house a variety of creative experiences that are both hands-on and approachable for visitors from all backgrounds.
Consider it a playground for all ages. The Vegas location even includes a Liftoff Lounge and an open-air balloon ride! Stay tuned for more details on what we can expect from the Orlando location.
Here's to an exciting year in Orlando!
---